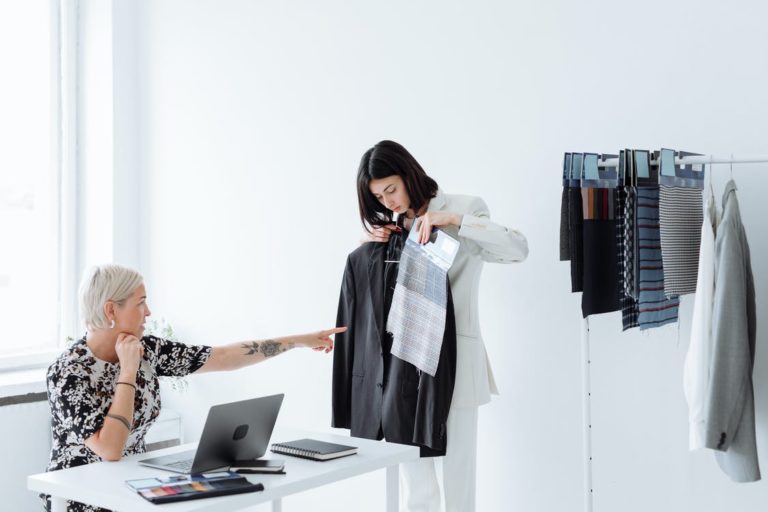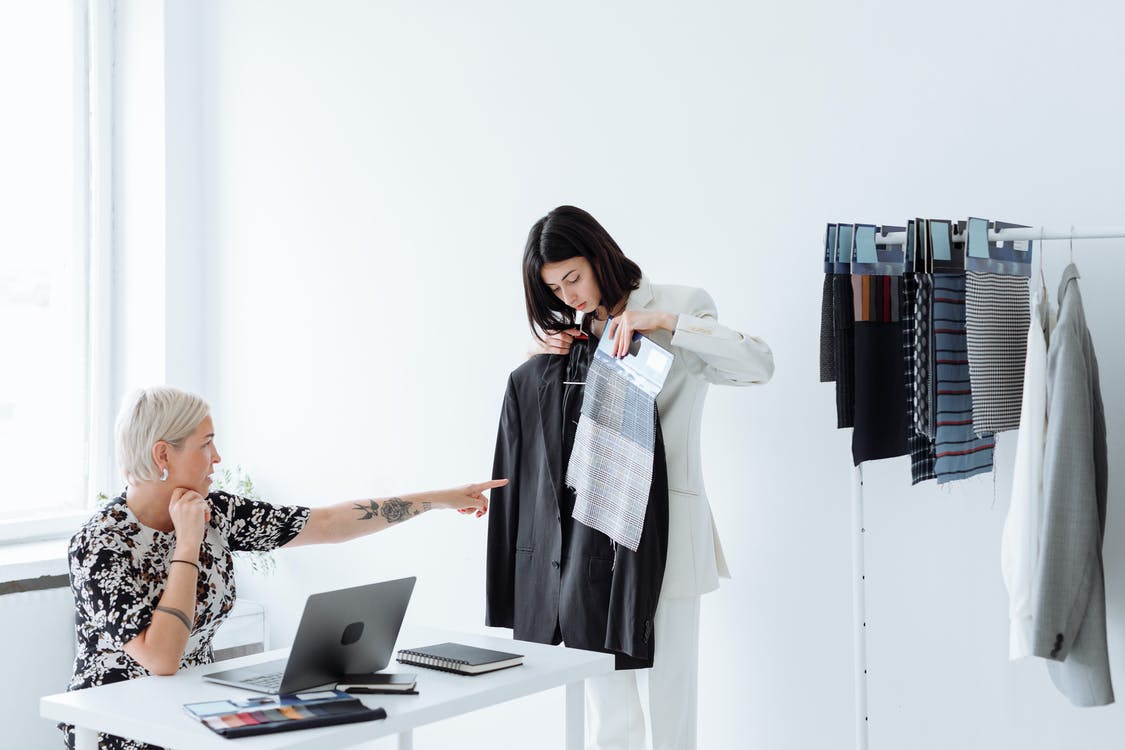 The modern-day workplace has more flexibility not only in where and how we work but also in what we can wear at the office. If your new job has no dress code, then there's no need to shop for an entirely new wardrobe that falls under the typical business suits or formal attire of the past. But the lack of a dress code may leave you unsure about what to wear to the office. You may end up being more conscious or unsure of your dress choices, especially if it's your first day at work.
While a "no dress code" culture means you could probably come in sweatpants and a hoodie, you still want to appear professional and feel good about what you're wearing. What you wear is also crucial to making the right impression on the job, whether it's your first day or at an important meeting with your boss. Here are a few tips that let you strut in style while giving you the flexibility in pairing all kinds of ensembles, you can also try www.suitably.com for great clothing options.
Ask Your Coworkers
If you're new at the job, it's best to ask HR about what the employees typically wear to the office. You could always ask this after signing the offer or when they reach out for your onboarding before the first day. Do you have the contact details of your boss or a teammate from one of the interviews? Get in touch with them and ask what the safe choices for office attire are. If you're wondering when to wear ripped leggings, some offices do allow this but it's better to ask first. Whoever you ask, remember it's better to ask than to come in with no idea of what everyone considers appropriate. It also shows initiative and will impress your coworkers to have a willingness to better understand the office culture.
Read the Room
Use the first few days in the office to observe how other people dress for work. Do they often wear jeans and tees? Or do they wear jeans with dressier tops like a collared or button-down shirt? Make sure to also pay attention to what the company culture values. If they're more conservative and highlight modesty, you'd want to avoid clothes that show a lot of skin, like a sleeveless top or a skirt that ends above the knee. If you work for a company that values creativity, then you may have more freedom to wear whatever clothes express your personal style.
Go for a Casual Look
The office may say they have no dress code, but this also implies that they subscribe to an informal casual dress code. This offers the freedom of wearing what you please, as long as it results in a clean and neat look. If you're not sure what casual entails, then choose an outfit you'd wear to see friends for a casual dinner or brunch. You're likely to dress up a bit but still wear pieces that allow you to feel comfortable and relaxed. Opt for an outfit that you'd wear for such an occasion, like jeans and a neat shirt or a modest dress.
Choose Comfort That Comes with Style
While it's important to look professional and polished, you don't want to come in clothes that make you uncomfortable. Don't force yourself into wearing an ensemble that's not your style and will hinder you from settling into the office. Find the right balance between dressing comfortably and not overdoing the outfit. Avoid the temptation of wearing sweatpants as these are best reserved for staying at home or working out. It's better to stick with your favorite pair of jeans or denim leggings.
Wear an Outfit That Gives You Confidence
Having no dress code allows you to express your unique style so use it to your advantage. A blazer paired with a pencil skirt may be the popular standard for power dressing, but perhaps a fun sundress with a denim jacket can give the same boost to your self-esteem. If you're running late and don't have the time to coordinate separate pieces, go for a jumpsuit that makes you look sleek and polished with little effort. In your first few weeks, observe the styles of your coworkers and see if anyone has similar tastes in clothes. Use them as inspiration on what to wear and find ways to make your style unique. Coming up with different ensembles not only shows everyone who you are but also gives a boost of confidence.
Go for a Nice Pair of Shoes over a Dress Shoe
High heels and other dressy shoes may be too much for a no dress-code workplace. On the other hand, flip-flops and beach sandals are inappropriate. The in-between would be a pair you'd wear to impress someone but still enjoy wearing on a busy day. Safe choices include sneakers, ballet flats, or low-heeled boots. Whatever you decide, always go for shoes that are clean and neat. The resulting look should keep your appearance professional and presentable. At the same time, the shoes should match your outfit and give you the confidence you want to exude in your office.
Add Simple Accessories
If jeans and a shirt feel too relaxed for the office, add a few accessories like a scarf, dangling earrings, or a necklace. You could also place a blazer over a statement shirt to give your outfit a more tailored look. If jewelry or worn accessories aren't your thing, then a structured bag looks good with any outfit. The precise construction of these types of bags make them look more professional, plus you'll have plenty of space to tote around your purse essentials.
Have Fun with Prints and Colors
Don't limit your attire to gray, black, and other neutral colors. A no dress code office lets you match brighter hues, bold patterns, and unique textures with black, gray, or brown. Feel free to wear fun prints and patterns, but make sure they don't have offensive symbols or language. The final look should still be professional and appropriate to the workplace.
Incorporate A Few Athleisure Pieces
Certain gym pieces are now being worn as acceptable office attire. You can pair a tunic with slacks, wear leggings that look like pants, or match plain-colored yoga pants with a long button-down shirt. Avoid anything too revealing, like tops that expose your sports bra. Perhaps you could wear a collared shirt or blazer over your tank top. If you exercise after work and want to skip needing to change clothes, observe if any of your coworkers use athleisure in the office. At home, you can try incorporating a piece or two into your usual work outfit and assess if it can pass work attire while still observing the unwritten rules of the office dress code.
A no-dress code office gives you the freedom to wear what you want and incorporate different elements to show your personal style. While the lack of written rules may seem confusing at first, asking the right people and observing what your coworkers wear helps you narrow down the best choices for the workplace. At the same time, having no dress code lets you have fun and play around with different ensembles. You can be adventurous with colorful prints and bold hues. You're free to wear a jumpsuit or dress for a few days and go for jeans with your favorite shirt on others. You also don't need to worry about being in heels all day as sneakers and flats are perfectly acceptable in a casual attire office. Don't forget to always go for a professional look and ensure you look polished in the final ensemble. Whatever you decide, make sure the outfit helps you feel confident and comfortable.