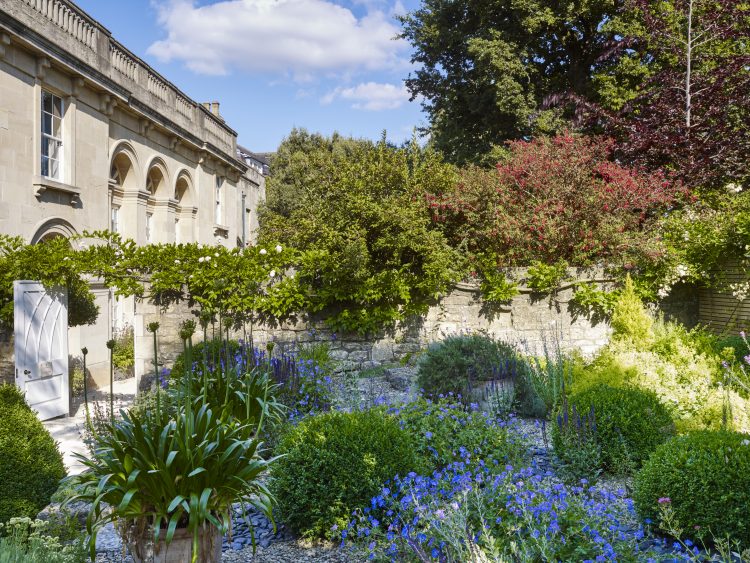 Boasting one of the most sought-after locations in the whole of Bath, with breath-taking views across the historic city and surrounding lush emerald countryside, The Royal Crescent Hotel & Spa offers visitors a tranquil sanctuary where they can unwind.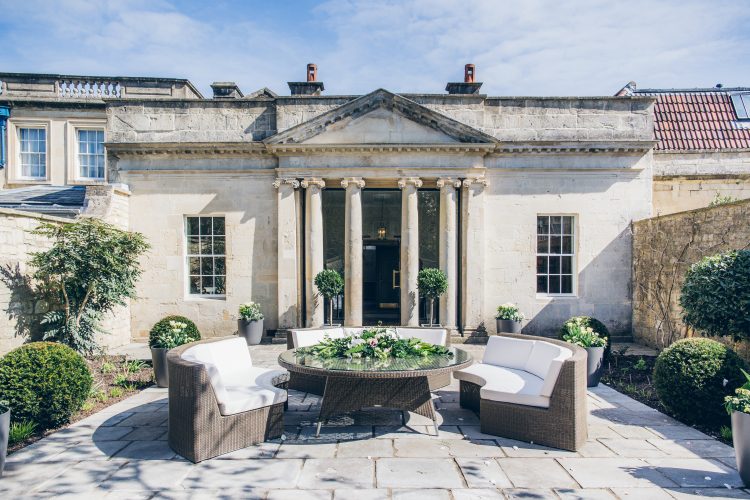 Escape to the five-star hotel's spa, nestled amongst picturesque gardens in the grounds, for some well-earned R&R. As beautiful as it is blissful, the award-winning Spa & Bath House features a glistening 12-metre heated Relaxation Pool, six treatment rooms and a Taittinger Spa Garden.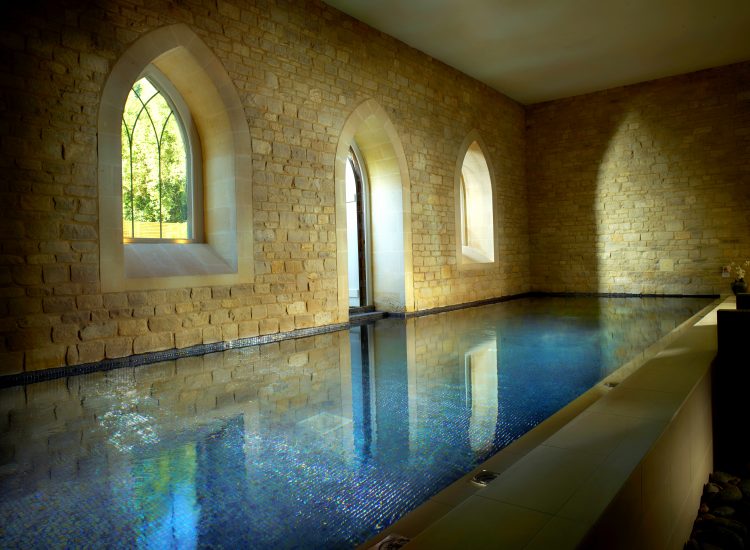 For a truly special experience, take a dip in the pool at dusk when the shimmering deep-blue water reflects shadows which dance around the stone walls. Framed by three large majestic arch windows, it's just as magical in the mornings too.
There's also Vitality whirlpool with massage jets positioned to help ease tensions in your back and calves, a Himalayan Salt Infused Sauna with healing properties to help boost your immune system and a eucalyptus and menthol aroma Herbal Steam Inhalation Room. It's the perfect setting to unwind, especially after exploring Bath or working up a sweat in the hotel's state-of-the-art Fitness Room.
If you want to treat yourself to some extra pampering, there is an extensive list of treatments to pick from. With luxury Jessica Nails manicures and pedicures, facials and massages, there's something for however you feel. We recommend the Five Element Aroma Massage which uses holistic Elemental Herbology oils to help to ease away tensions and moisturise the skin.
Before the treatment began, my guest and I were asked to fill out a quiz about our lifestyle and preferences (such as, whether you're an evening or a morning person, and if you prefer sour, bitter, sweet, spicy or salty flavours). From this, our therapists identified our individual elements – wood, fire, earth, metal or water – and then selected a corresponding aroma for the massage. I was prescribed Water for soothing.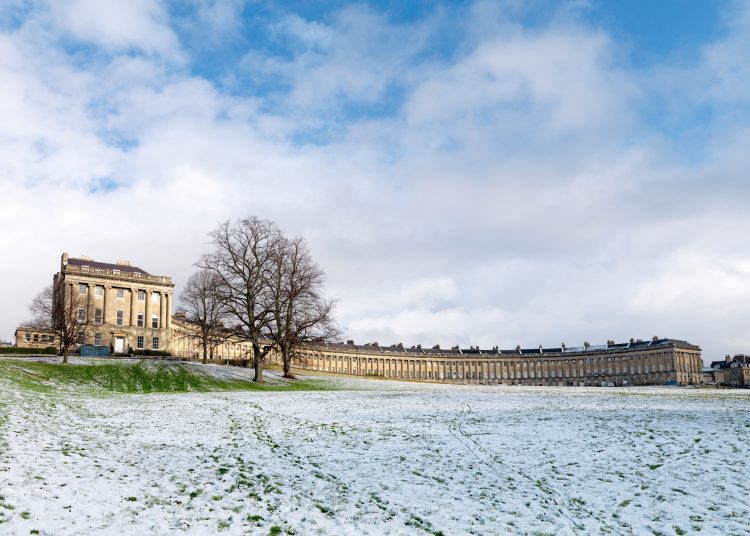 I drifted into a state of total bliss for 60 minutes as my amazing therapist, Jo, kneaded knots and loosened my tight muscles. She used the perfect amount of pressure, and a mix of herbal steam towels, heated stones and therapeutic techniques. It was enjoyable and pain-free but definitely worked away my tensions, as I spent the rest of the day exploring the beautiful city of Bath feeling like I was walking on clouds.
The Royal Crescent Hotel & Spa
16 Royal Crescent, Bath, BA1 2LS