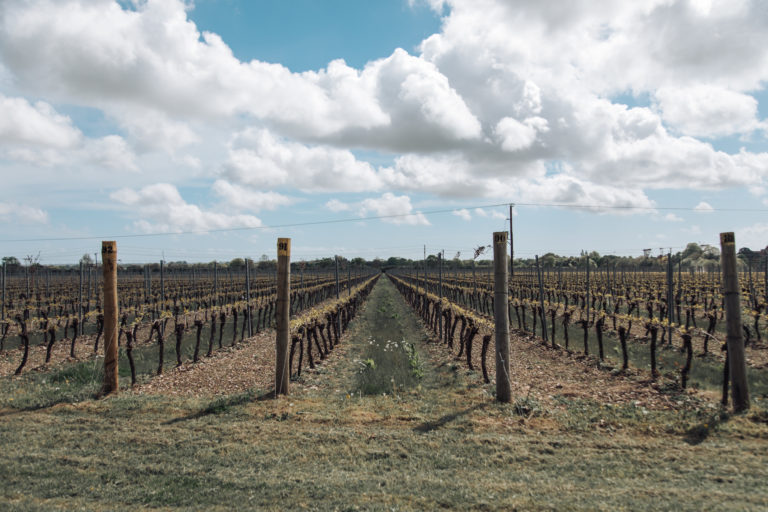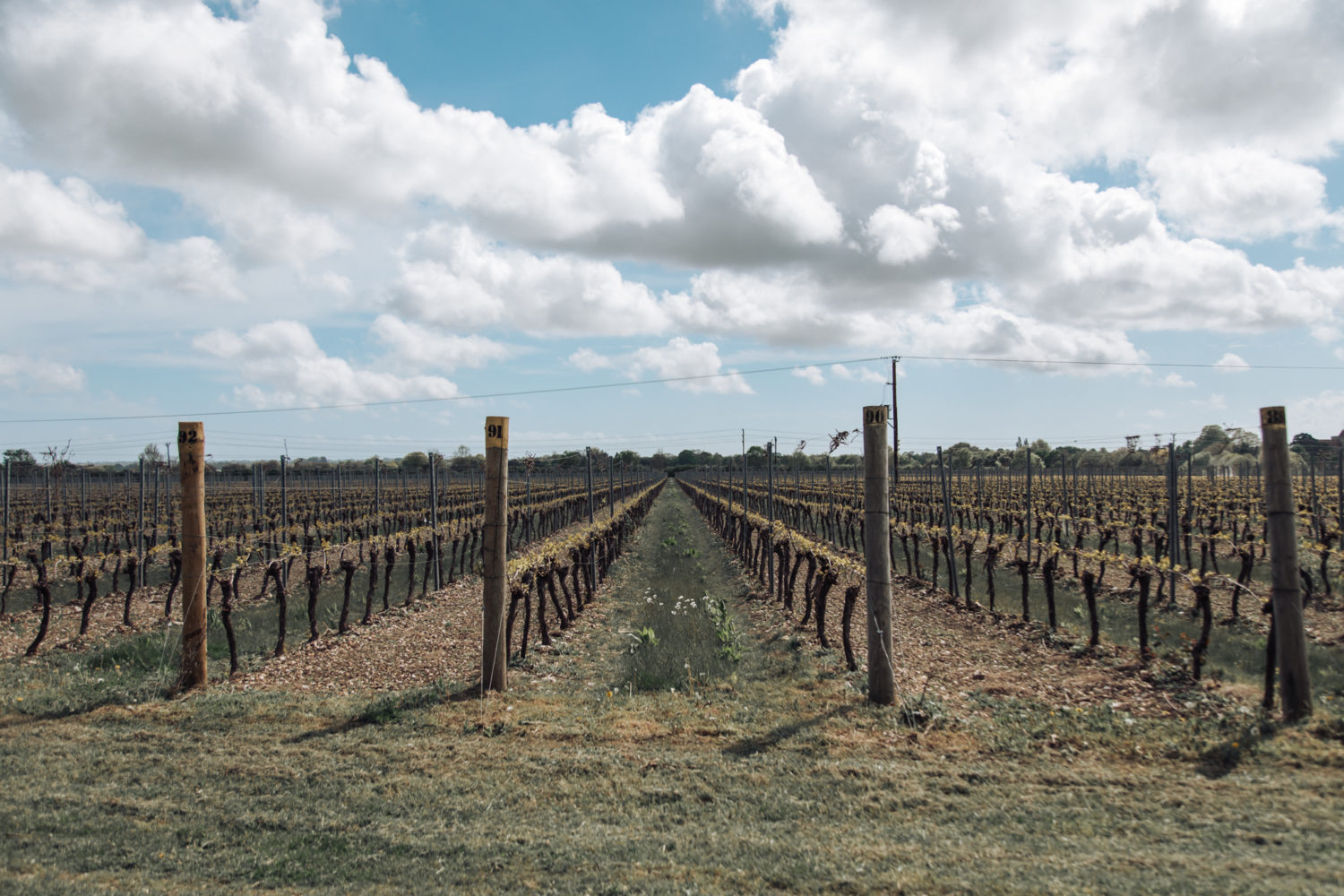 "No one said growing grapes was going to be easy," chuckles Art Tukker as he spoke amongst the vines during a wine tour of his 85-acre estate. With what has been the wettest May on record, a small group of us are lucky that the rain is able to hold out during our tour.
The Tinwood Estate, situated a short drive from the sweet town of Chichester, is focused, with a business as usual mentality, despite having an unsavoury start to the season with a late Springtime frost in mid-April harming around 10-15 percent of its fruit.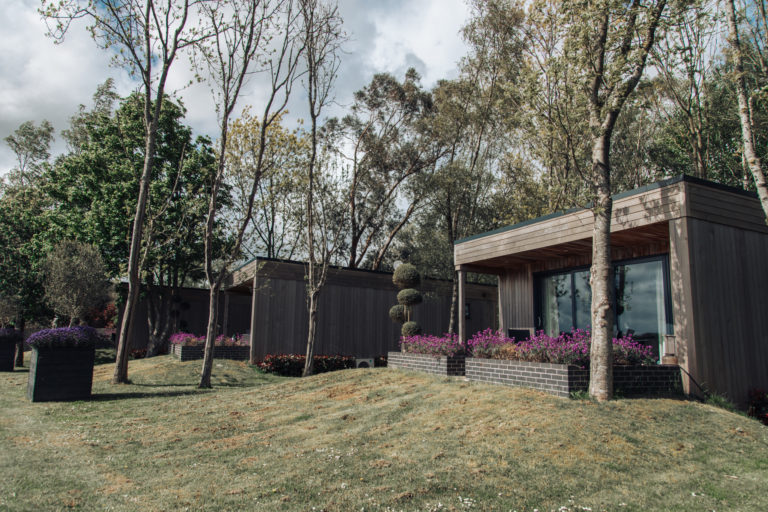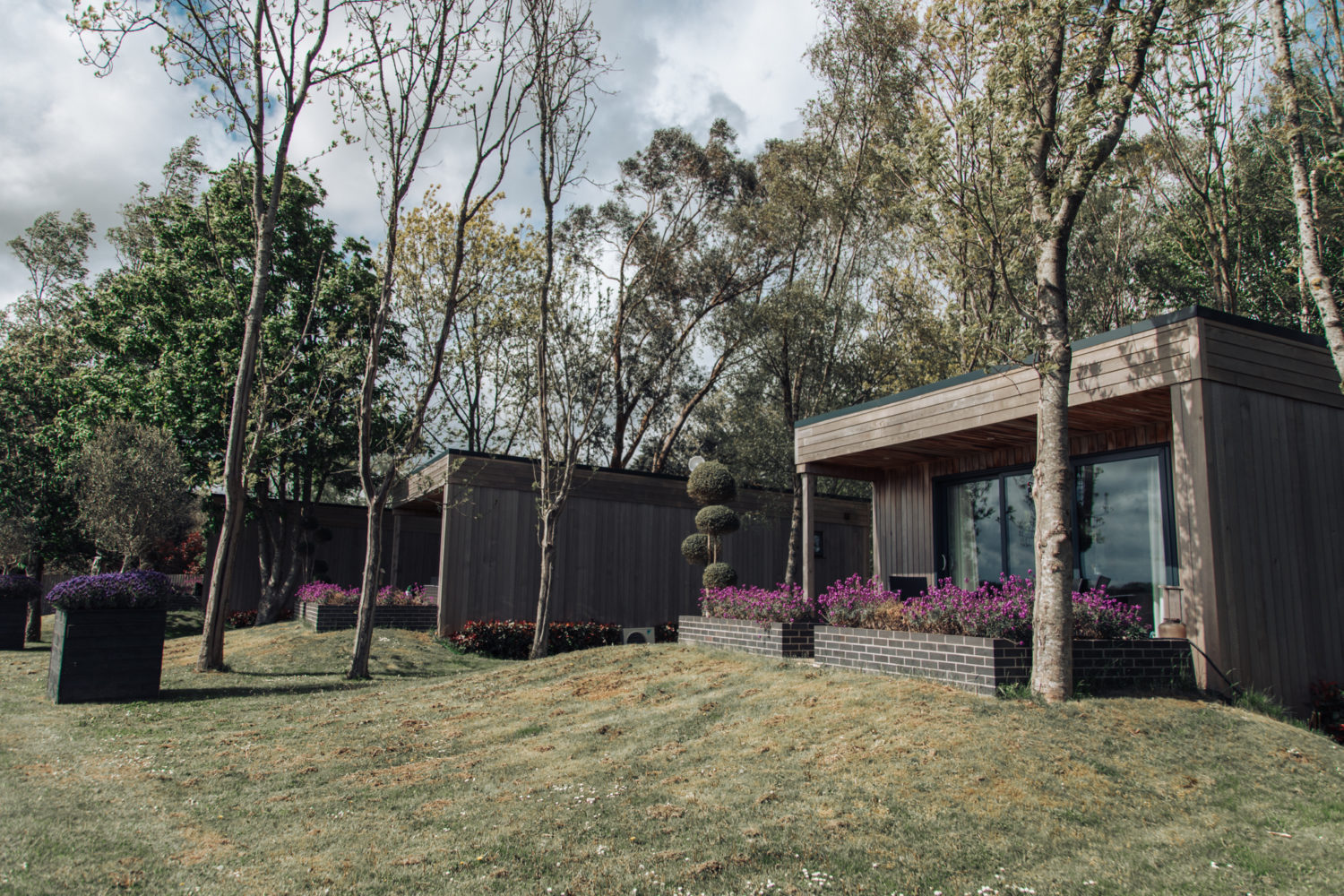 "We are very lucky in comparison to our competitors across the pond, who have devastatingly lost 50-60 per cent of their fruit due to the budding of their vines. Macron has declared a state of emergency." As many of us have attempted to grow our own and experiment with new hobbies in the last 18-months due to lockdown, it is clear that wine production should be left to the professionals.
In just a brief introduction to the vineyard and its process, one can appreciate the dedication that is needed to create a product that can weather any storm. Art's passion for nurturing his land has meant that the landscape doesn't just give him what he needs, but is also supported by his attempts to cultivate a new biodiversity into the soil. He adds passionately, "If we help to look after the landscape, the landscape will look after us."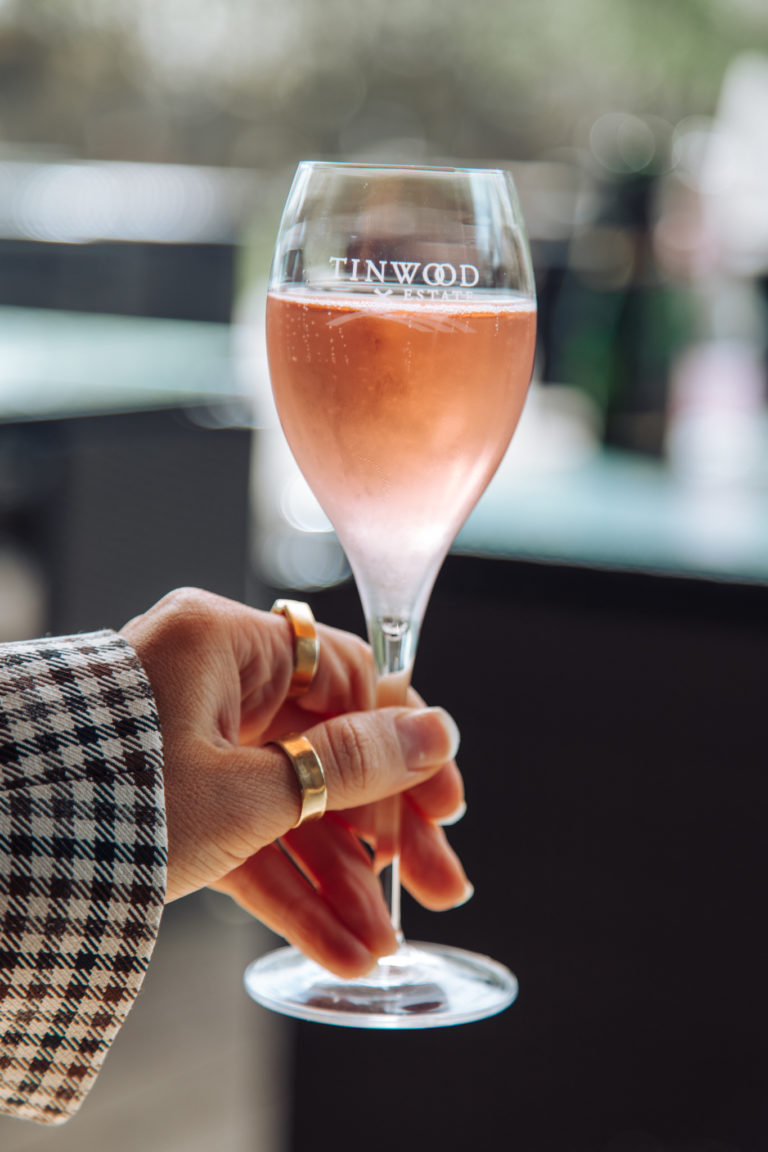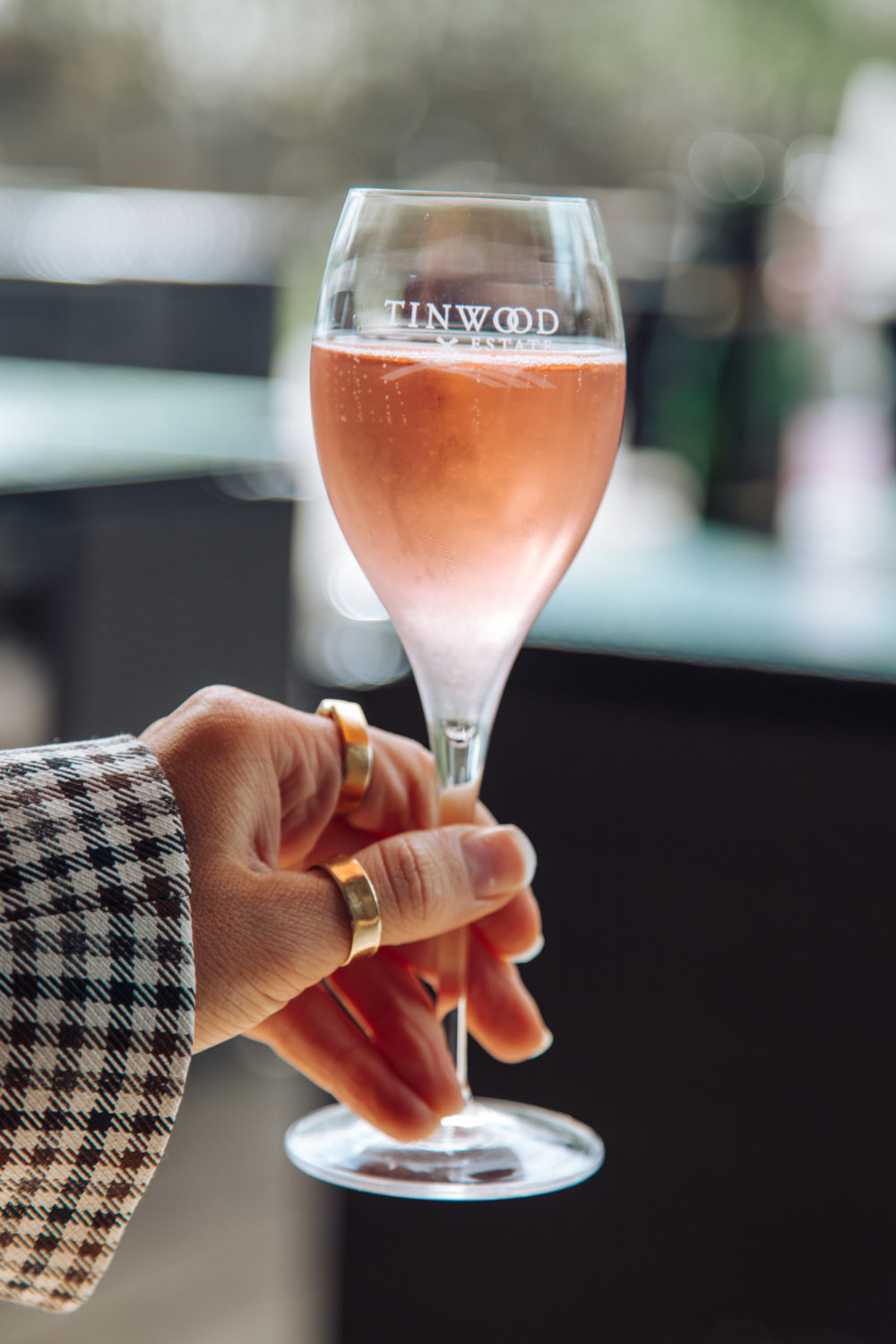 Art pridefully adds that this now verdant landscape of vines was once a lettuce farm, handed down to the next generation of farmers ready to see what this land had to offer. Although the idea of successful English vineyards are still somewhat underappreciated, there is a real air of respect emerging for UK wine producers now. No longer are they fighting to be taken seriously amongst wines produced in regions of France like Champagne and Burgundy. There is more than meets the eye with this Sussex landscape and at Tinwood Estate, their three varieties of wine will win you over with just a sip.
Grown amongst gravel and shards of fint, Art explains that this terrain provides a natural drainage system to allow water to pass through the crops steadily. Layers of pure chalk amongst the soil also contribute to the fresh mineral flavour of the Chardonnay.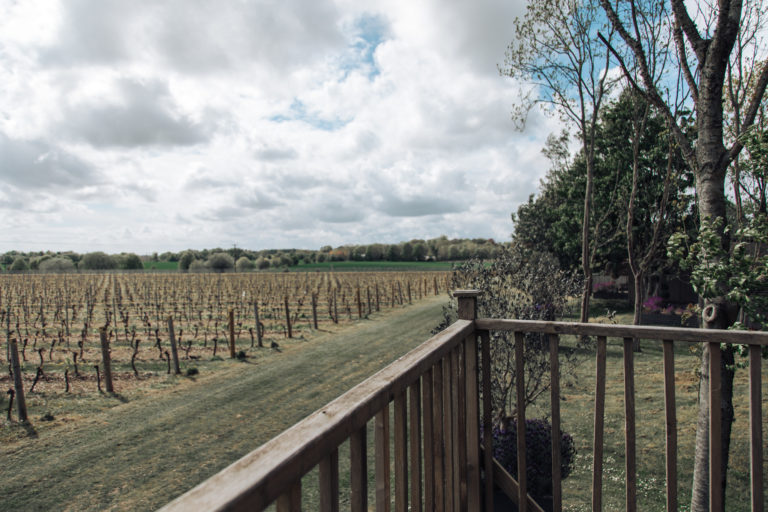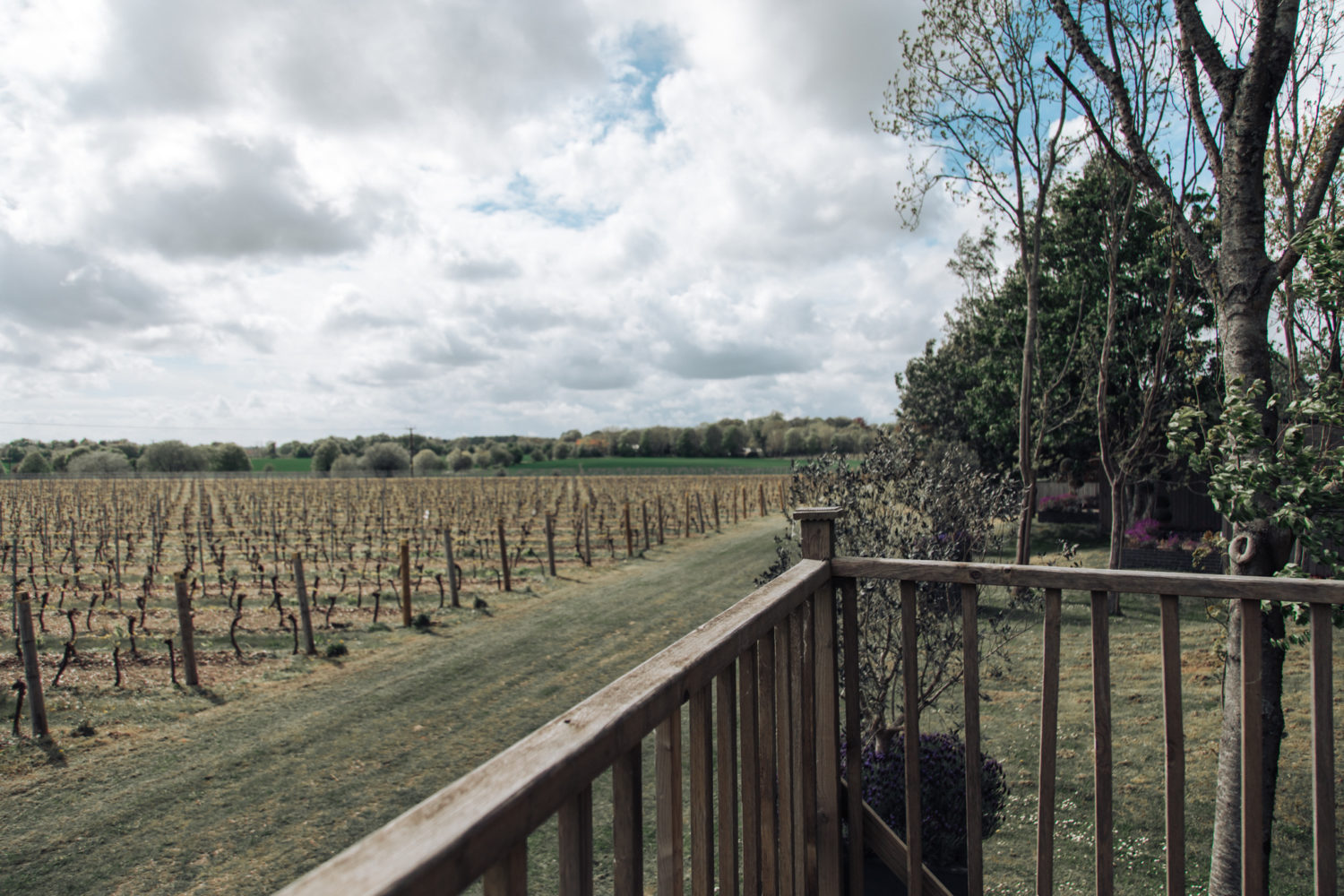 The English have the most important job of all, drinking all their produce. With a world class grape to use in the process, comes a world class trio of sparkling wines to sample. Vineyard tours take 90-minutes and offer an insight into the winemaking process. But most exciting of all, included in the tour is a tasting, accompanied by a cheese board and light bites.
Raise your glass and pick your favourite wine; Blanc de Blancs a dry, pale Chardonnay with a clean finish, Brut Sparkling Wine with a fruiter palette to accompany its fuller flavour due to it being made up of roughly 45% Chardonnay, 35% Pinot Noir and 20% Pinot Meunier and finally the Rosé Sparkling Wine that has a beautifully refreshing Pinot nose, adding aromas of sweet raspberry and redcurrant.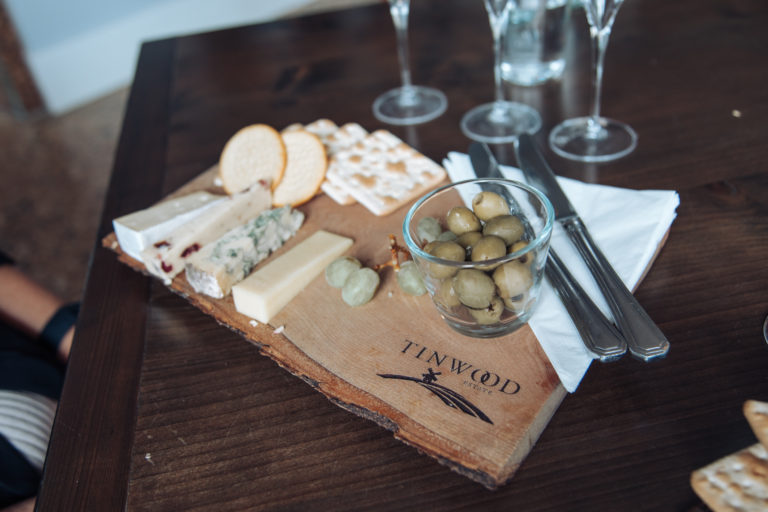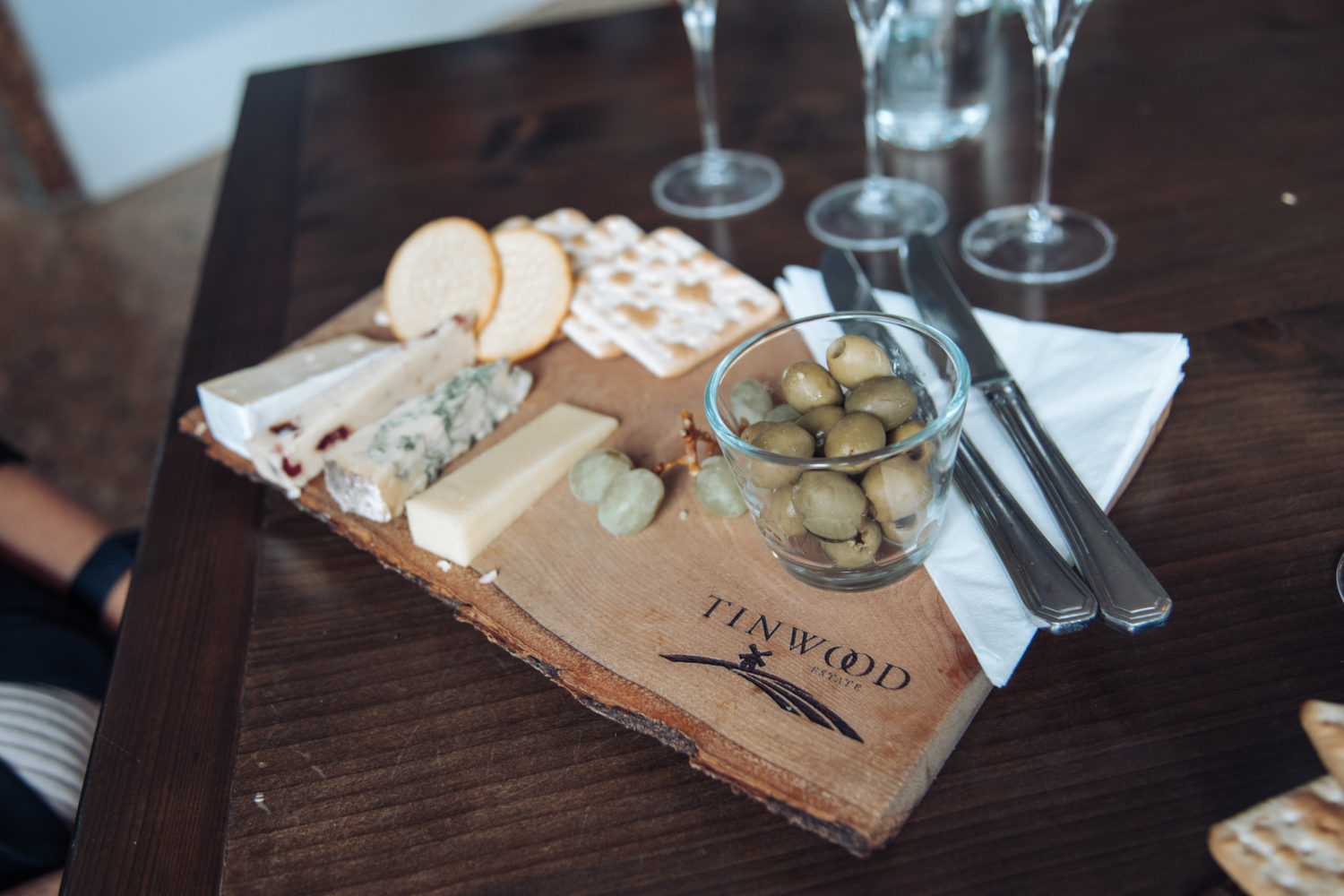 For those of you who wish to stay longer and take in the expansive views of the vineyard can book tickets for the pop-up dinners that are available throughout the year. Art adds, "We get different guest chefs in to create five-course meals. These are larger scale events and we do lots of private parties. We really are a party venue. We do our vineyard tours during the day, and then by 6pm we throw the doors open for a big party."
Sparkling Afternoon Teas are also held on the first Wednesday of each month throughout the summer. The afternoon teas will include a guided vineyard tour, full Tinwood tasting (3 glasses) and afternoon tea. The menu includes finger sandwiches, plain & fruit scones, macaroons, chocolate brownie, flapjack, fresh fruit tartlets, chocolate coated strawberries & Ferrero Rocher.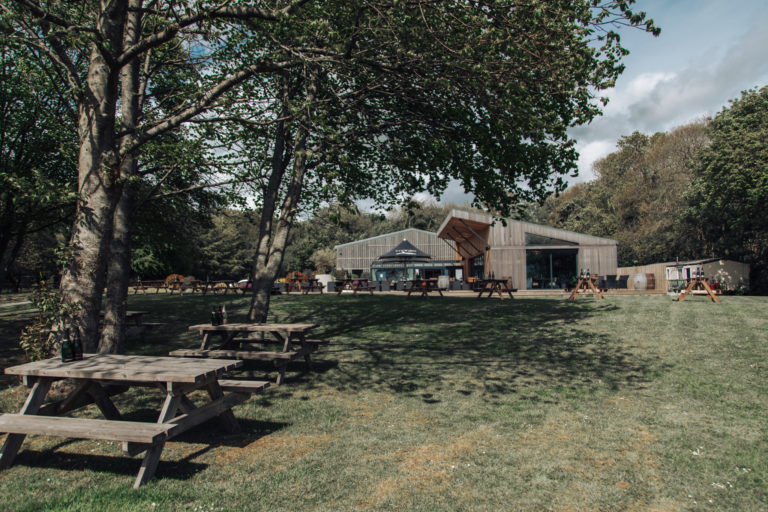 Nightly rates start from £195 per night for 2 people including breakfast. Daily vineyard tours and wine tasting start from £18 pp and run daily at 3pm, and on Saturdays at both 12pm and 3pm. Sparkling Afternoon tea is £49pp, including tour, tasting (3 glasses) and food.
Visit the online shop or for further booking information: tinwoodestate.com
Photography