'La-Ora-Na' – the Tahitian hello, 'Na-Na' – what will be, your hardest Tahitian goodbye.
Boarding the 787 Dreamliner aircraft with Air Tahiti Nui, you are immediately ushered into a tropical vessel. The arresting colours of the interior – turquoise, light blue and pink set the tone for the sultry and hot get-away that lies ahead. Once seated the gracious air hostess' go from seat to seat, eventually, I am handed a white gardenia called the Tiare flower – a customary Tahitian welcome aboard. Sanitary equipment in hand, take off is underway.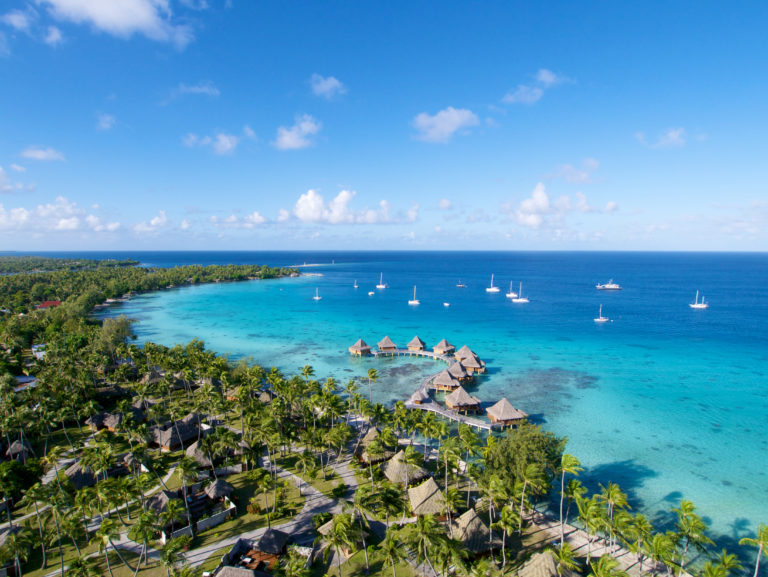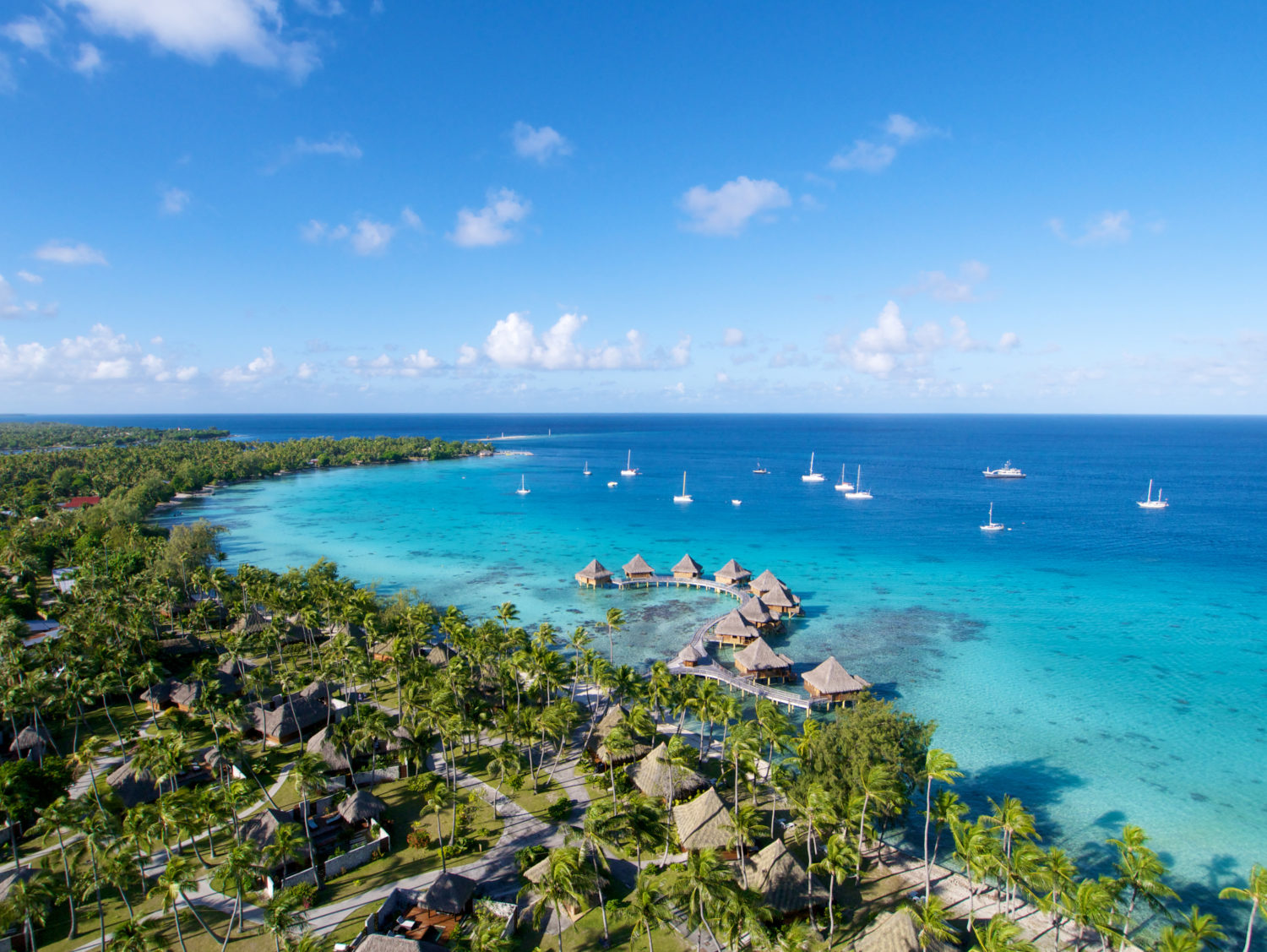 The Islands of Tahiti are made up of 118 islands and five archipelagos which are, The Society Islands, Tuamotu Islands, Marquesas, Austral Islands and The Gambier Islands. Stretching over four continents and 20 hours later – we landed. Serenaded by three men whose attire, in unison, consisted of woven straw hats with floral t-shirts – playing a native Tahitian song, what a warm and traditional embrace The Islands of Tahiti offer.
DAY 1
My room overlooks the bright blue lagoon, palm trees stand firm on each side of my balcony, whistling ever so slightly as they are tickled by the lagoon breeze. Welcome to The Manava Suite Resort Tahiti. Sunday morning, a tropical breakfast banquet lay a spread in the Vaitohi Restaurant. Greeted by our Tahiti Tourism guide – Léa, we are off to the island of Moorea. A thirty-minute ferry ride from the capital – Tahiti Papeete, we arrived at Moorea. Jumping in the open-air truck we headed to Moorea Activities Centre, which offers a range of activities to see and enjoy the sites including quad biking. Protective gear at the ready our orange quad bikes await us, gearing up and off we go. Warm winds and wide roads camouflaged with greenery, we were guided up and through Magic Mountain. The higher we went the more scenic the islands became. Parked up and with just a few steps to the top, we reached the highest peak – a 360-view like no other. From the top of Magic Mountain, we overlooked the entire island – a truly unforgettable sight.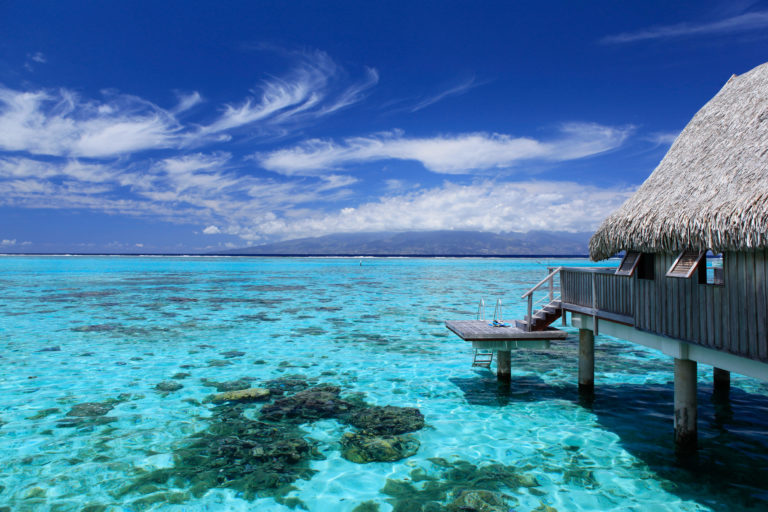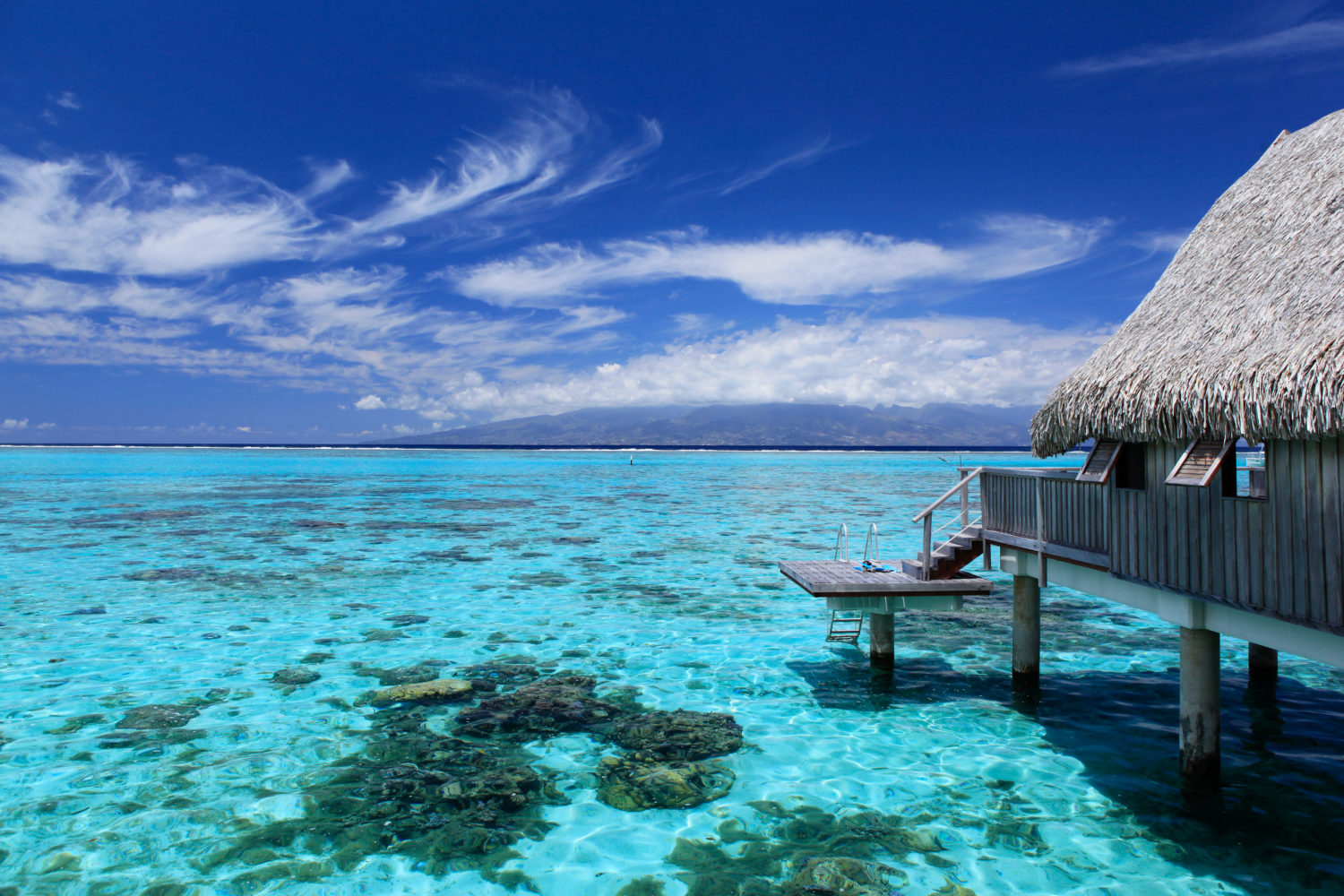 As the day winds down, we check into Sofitel Kia Ora Moorea Beach Resort. With 113 opulent bungalows built over water surrounded by the crystal-clear lagoon – the serenity is unmatched. My isolated garden bungalow boasts a celestial view. With white sand at my feet and the blue lagoon in close sight, Sofitel offers a feather-like feeling once integrated into the resort. Although reluctant and tempted to reside at the resort for the foreseeable, if or when you choose to leave, your island experience continues in the most charming way.
DAY 2Get to know the land of Moorea intimately, with the young and passionate Coral Gardeners. Two childhood best friends, Founder and CEO Titouan Bernicot, coral gardener Taiano Teiho and a group of dedicated young islanders work to save the reef. Coral Gardeners grow and plant fresh coral to restore the reef to help refresh the ocean. Not your normal office – situated by the water, they take us through the history of Coral Gardeners. As young water natives, they shortly discovered the slow deterioration of the coral reef and from this grew the passion project, purpose-driven organisation that is the Coral Gardeners. To understand their organisation even better, we got in a small boat across the island, stopping by the shore they take us through their coral preservation, snorkelling underwater I get up close and personal to feel their newly planted, healthy coral. 'I couldn't live without the ocean'
says Taiano. No truer words could have been spoken from a young man who passionately works to save and care for the reef one day at a time. If learning about Moorea and its special qualities with a great organisation like the Coral Gardeners is not enough, a sunset cruise with Akivai Lagoon Adventures through Moorea can easily seal the deal.
What I can only describe as a 'floating lounge', our two-tier pontoon boat welcomed us on the water. Take time to cruise through the lagoon and experience Moorea at its finest moment, with snacks and beverages ready, we set sail. Whilst the skyline is orange and yellow in hue, be sure to take swimwear as it's the perfect time to jump in the water and get closer to little friends that reside beneath. Moorea offers no better opportunity than to get in the water with the stingrays, fishes, dolphins – having fun all whilst the sunsets.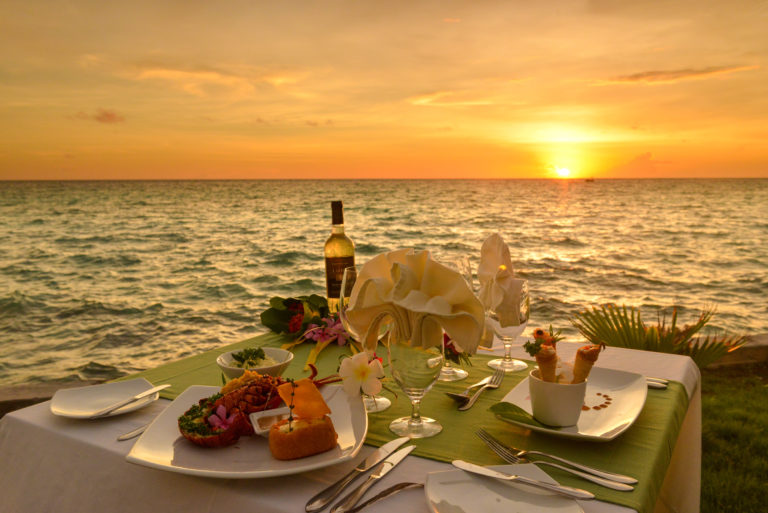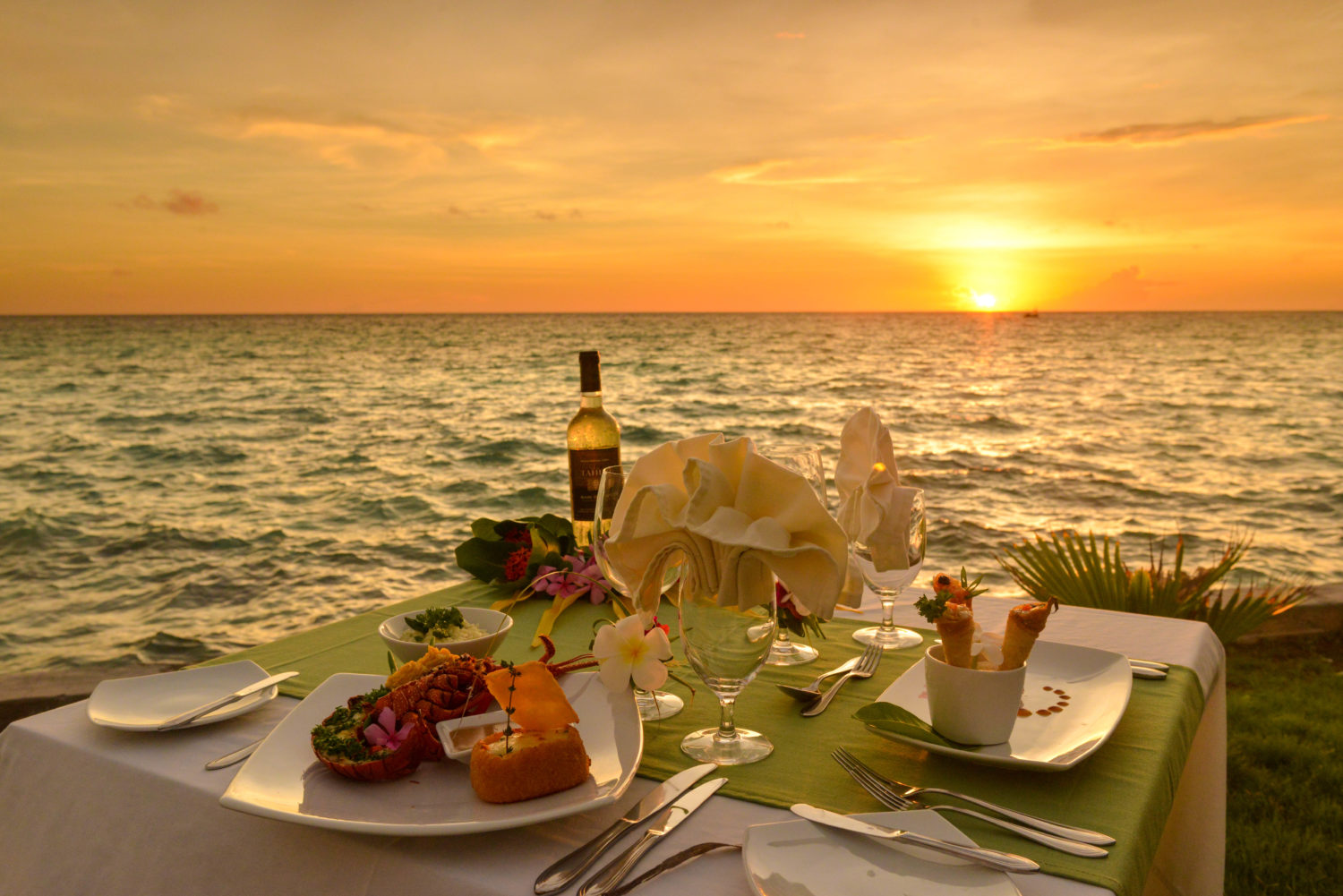 DAY 3
It's not often a holiday destination offers another holiday that awaits within, well – that's until you have experienced the island of Rangiora. An hour flight from Tahiti Faa'a International airport, Rangiora is known for being the second-largest atoll in the world and the islands fullness and depth does not stop there. Arriving at Hotel Kia-Ora Resort and Spa, you are welcomed at the lobby with a tropical island view and the signature chandelier that hangs elegantly over the reception, shortly after we are checked in. Opening the door to my secluded 2,000 square ft villa is true bliss. With a pool of my own, outside bath and interior that calls attention to the traditional craftsmanship. You are not only offered a private luxury experience at Hotel Kia-Ora, but it comes with a traditional feel with custom touches throughout the resort.
Take the day with the Kaimana Lagoon tour, a devoted experience in exploring the island of Rangiora. From one small island to another – fresh coconut water in hand, we trek the clear waters which flush in and out of the iridescent pink sand. Rest assured you will be taken care of, as on the private motu, lunch is prepped and served. A feast to say the least – chicken seasoned to perfection and a side of rice with freshly made coconut bread for a sweet finish. It really does not get any more authentic and dream-like than this, the Kaimana Lagoon tour – a once in a lifetime experience.
Hotel Kia-Ora offers a world of exploration when visiting. Offsite experiences such as the glorious Les Relais De Joséphine – a family-owned boutique hotel with small amenities. Full of life and love, sit and have dinner at the quaint restaurant and dine their traditional French menu by the water. Or take a 30 – 40-minute cycle outside of the resort and stop by Gauguin's Pearl. Rangiora, home of the black pearl – take the time to watch the detailed pearl farming process. I watch, live as the pearl manufacturers carefully pick over 20,0000 active oyster shells. From shell to the shop, which is only 10 yards away, purchase an authentic pearl necklace or bracelet, right here in Rangiora.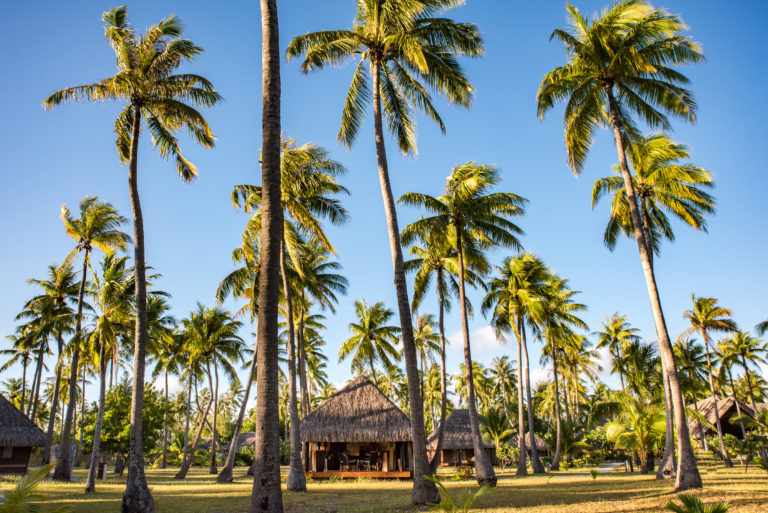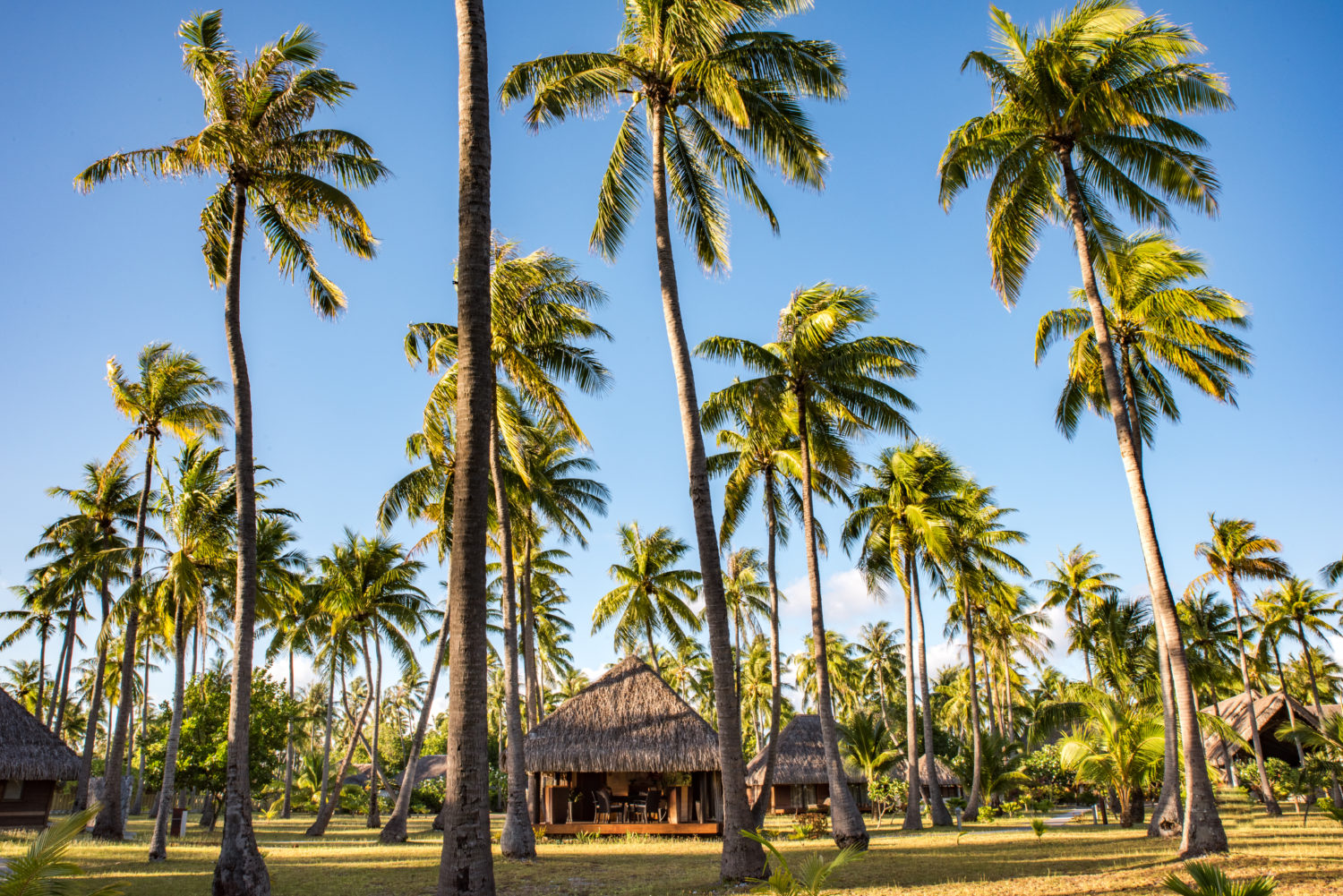 DAY 4
With so much heart and culture depicted throughout the city – from islands to the mainland, bold and boisterous street art fill the buildings and the Tahitian locals too, as no one is without a tattoo. For a signature last day, we arrived back in Tahiti to meet hometown legend, talented tattoo artist and shop owner – Patu. Arriving barefoot, on his motorcycle whilst adjusting his native sarong, Patu takes a seat for a short candid conversation.
Coy in mannerism but bold in heart Patu said, "I was seven years old when I started noticing symbols and started to draw them on paper, the first time I started to tattoo I was 11 years old, and it was on my sister.' In jest he rebuttals – 'and she's still my sister'. 'I'm lucky I grew up in the town – why? Because of culture, I need to understand the culture to do all the things I do.' From street art to tattoos, to luxury hotels and unforgettable activities, it's obvious that no matter where you are or what you do, the culture is at the heart of The Islands of Tahiti a prodigious experience.
For a once in a lifetime trip, fly with Air Tahiti Nui to The Islands of Tahiti. Your flight will begin in Paris and will include an hour stopover in Los Angeles. Economy class from Paris – Los Angeles – Papeete return fare from £1,200 inc taxes and Premium class return flights from £2,285 inc taxes.
https://www.manavatahitiresort.com
https://www.mooreaactivitiescenter.com
https://relais-josephine-rangiroa.com/en/
https://en.akivailagoonadventures.com