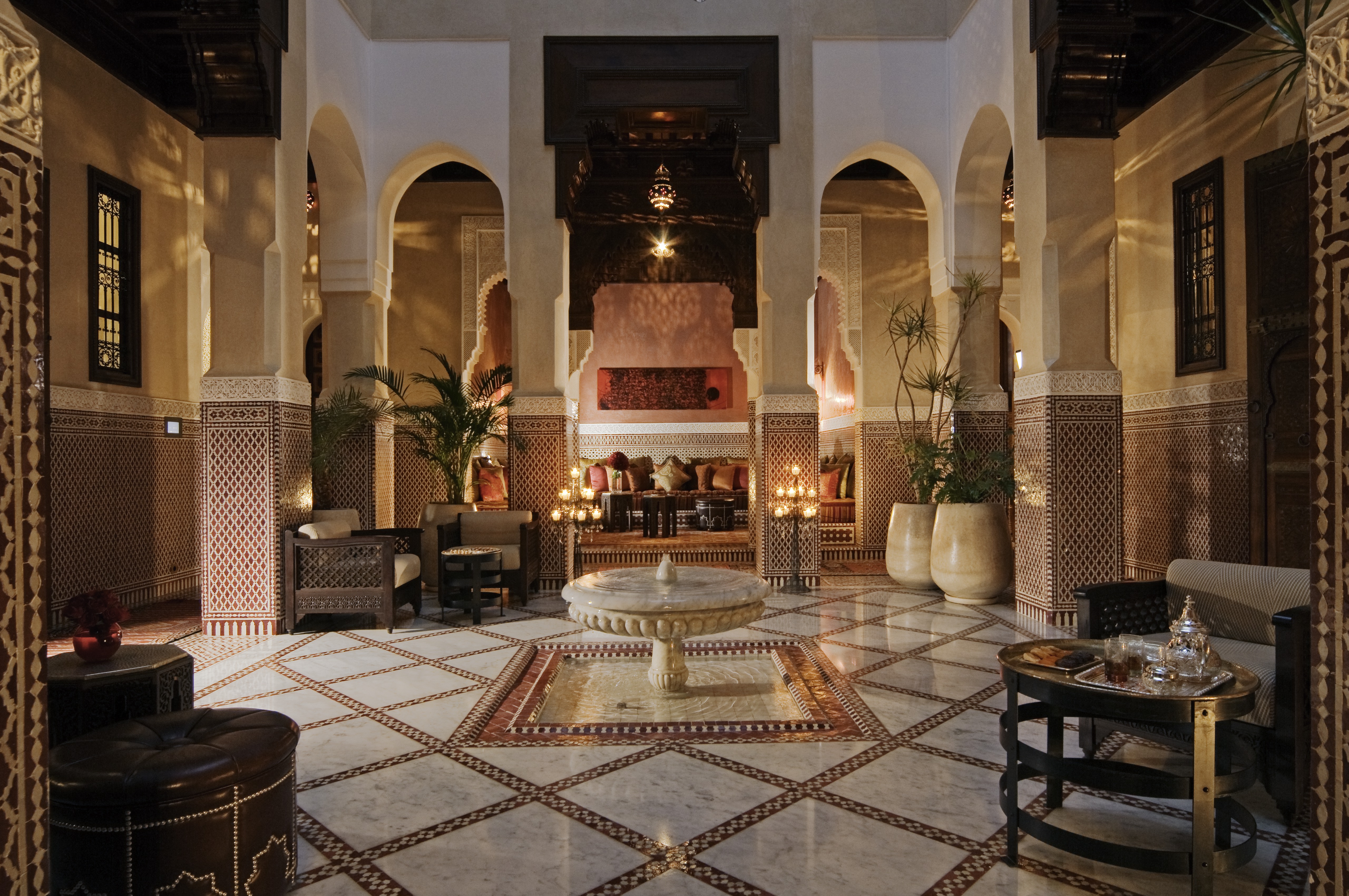 There we were, a group of young women with a curiosity for the world, leaving our daily working lives in the fast paced fashion industry behind to embark on a Moroccan adventure. We were on a mission to immerse ourselves in the rich culture, vibrant colours and exquisite food of Morocco.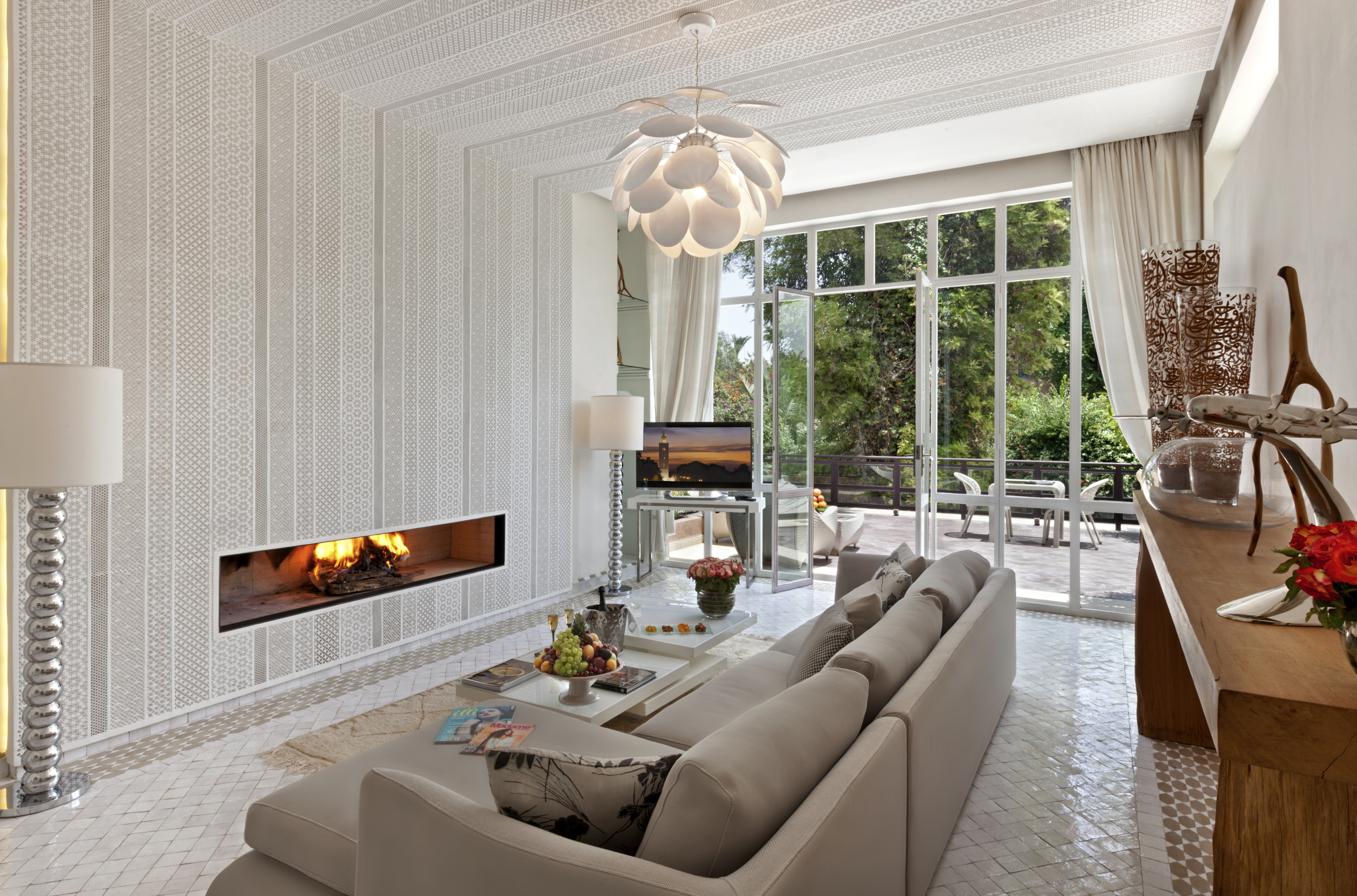 Friday
We checked into a dazzling secret garden. The 5 star Dar Rhizlane hotel, where our residence was a 2 bedroom riad style suite leading onto a private balcony overlooking the hotels pool and courtyard.
As we waited to check in we were served the traditional sweet peppermint tea in the cool confines of the hotels courtyard as we imagined our home for the next few days.
What a dream it was. We spent the first hour exploring our riad and the incredible details of each room. The impressive architecture, to the detailed decor and sculptured furniture. We were in heaven and could have quite happily stayed lounging in our suite with a bottle of bubbly and meze for four days….well, not quite but it was no doubt a stunning temporary home. We sat by the pool for the next few hours with the city at our feet.
Ashley wears Triangl Bikini & Tom Ford glasses. Francesca wears Triangl bikini & Linda Farrow glasses.
Being our first night out, we spent several hours getting ready and arranging our outfits over a bottle of bubbly. We dined at Comptoir Darna, a vibrant traditional restaurant oozing character and charisma. It attracts some of entertainments most famous faces, including; Will Smith, Naomi Campbell and John Legend.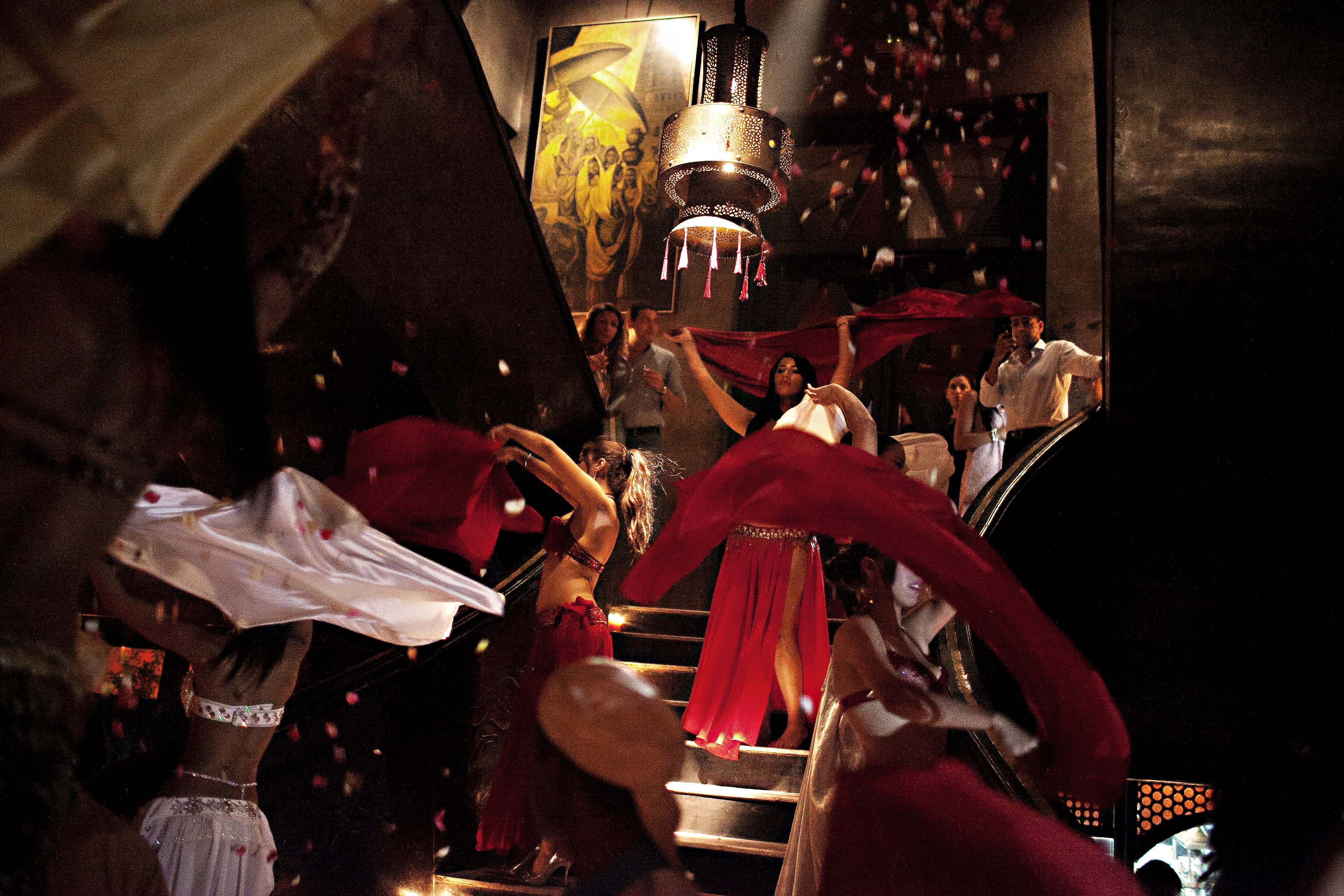 We started the night the only way we know how; with the restaurants classic Exotic Mojitos. The most incredible meze followed; Roasted Goats Cheese and an Assortment of 7 Moroccan salads to Beef Carpaccio and Mixed Fish Grill to Lamb Tangine and The Legendary Sweeping Tiger.
We had enough dishes for a dinner party of 15. Throughout the meal we were seduced by the exotic belly dancers who performed in the middle of our table. We never thought red sequins and spiced lamb would be so complimentary until this night.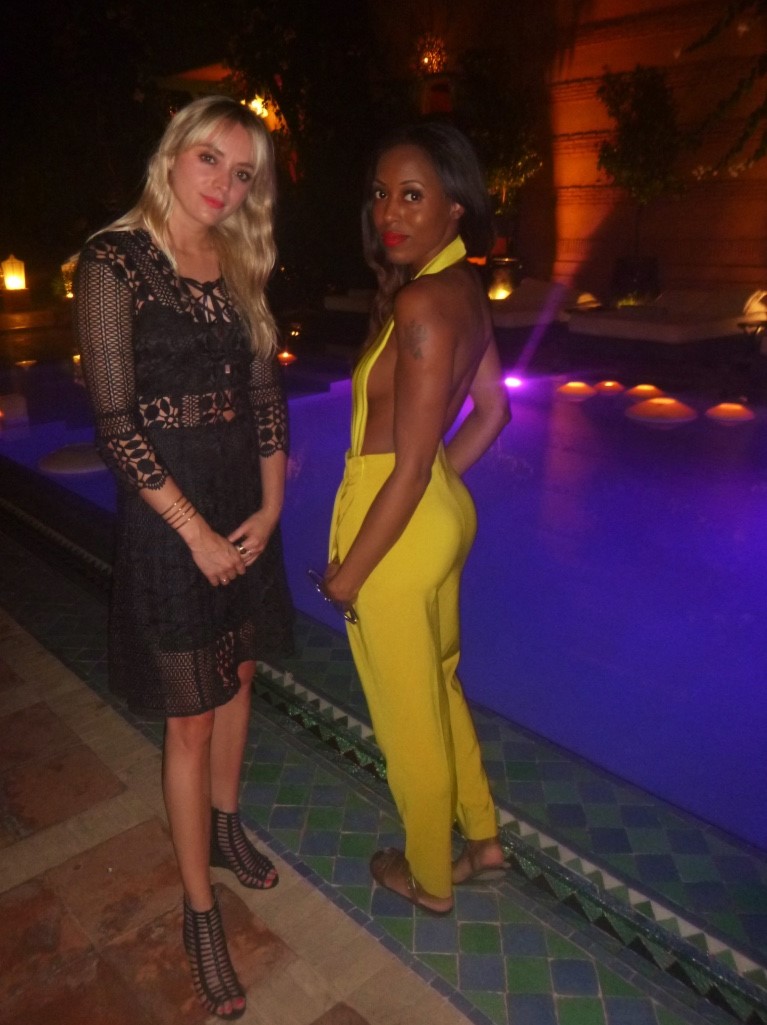 Francesca wears Self Service. Ashley wears Issa London.
We dined and drank in true Moroccan style finishing our meal with After Dinner 'Expresso Tini No 1 cocktails' and dancing the night away in the bar on the top floor. The music was great, the crowd was entertaining, the staff were dreamy and ensured we had a night to remember, we sure did.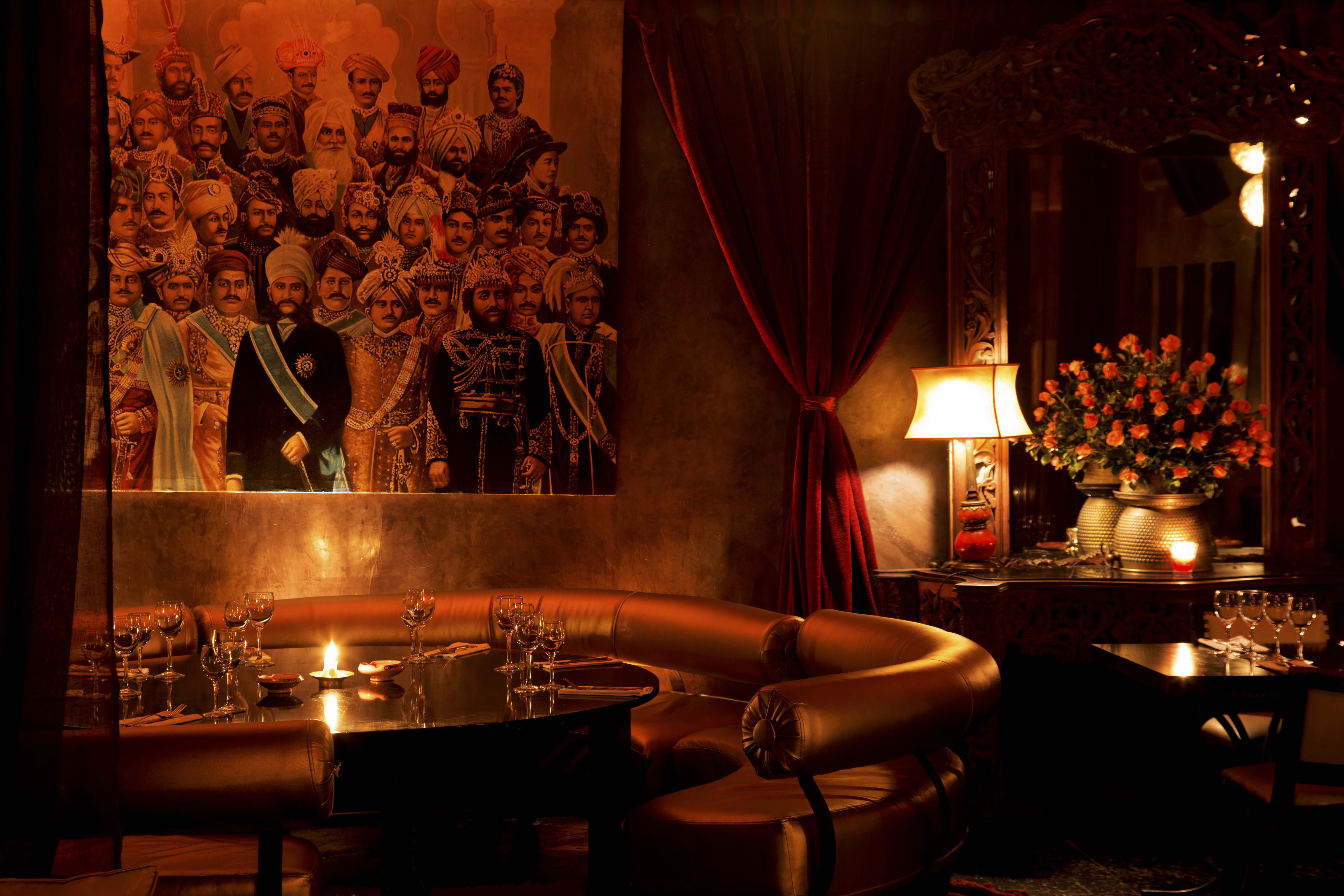 Saturday
Nothing beats the style, laid back atmosphere and the glamour of Nikki Beach Marrakech.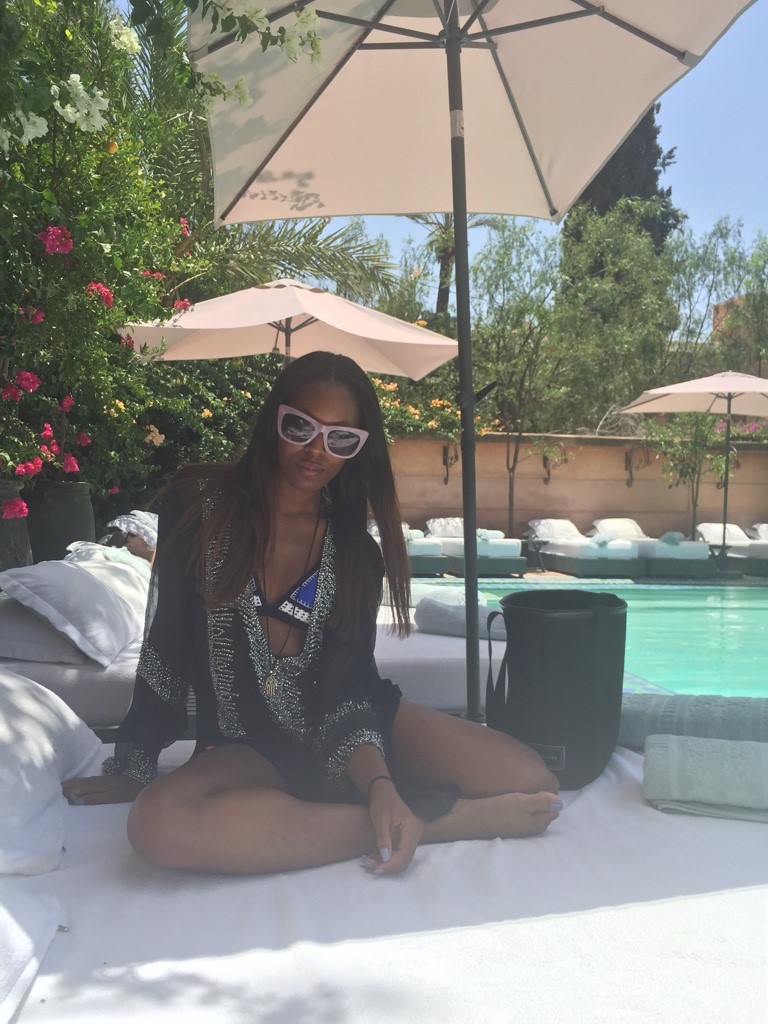 Ashley wears Phillip Lim sunglasses, Triangl bikini and Runaway88 handbag.
We spent the day relaxing on huge comfy sun beds overlooking the pool under the bright sky and illuminated sun. There are plenty of huge beds and enormous raised 4 poster beds that could easily house 10 people. There is a main bar in the restaurant, a bar by the pool and mini bar inside the pool; for those far too fabulous to possibly step out for a drink.
As soon as we arrived we were lead to our beds with Sex on The Beach cocktails on hand and welcomed to our table in the restaurant laid out with a beautiful lunch of pan fried chicken, pureed potatoes, mushrooms and Moroccan salad.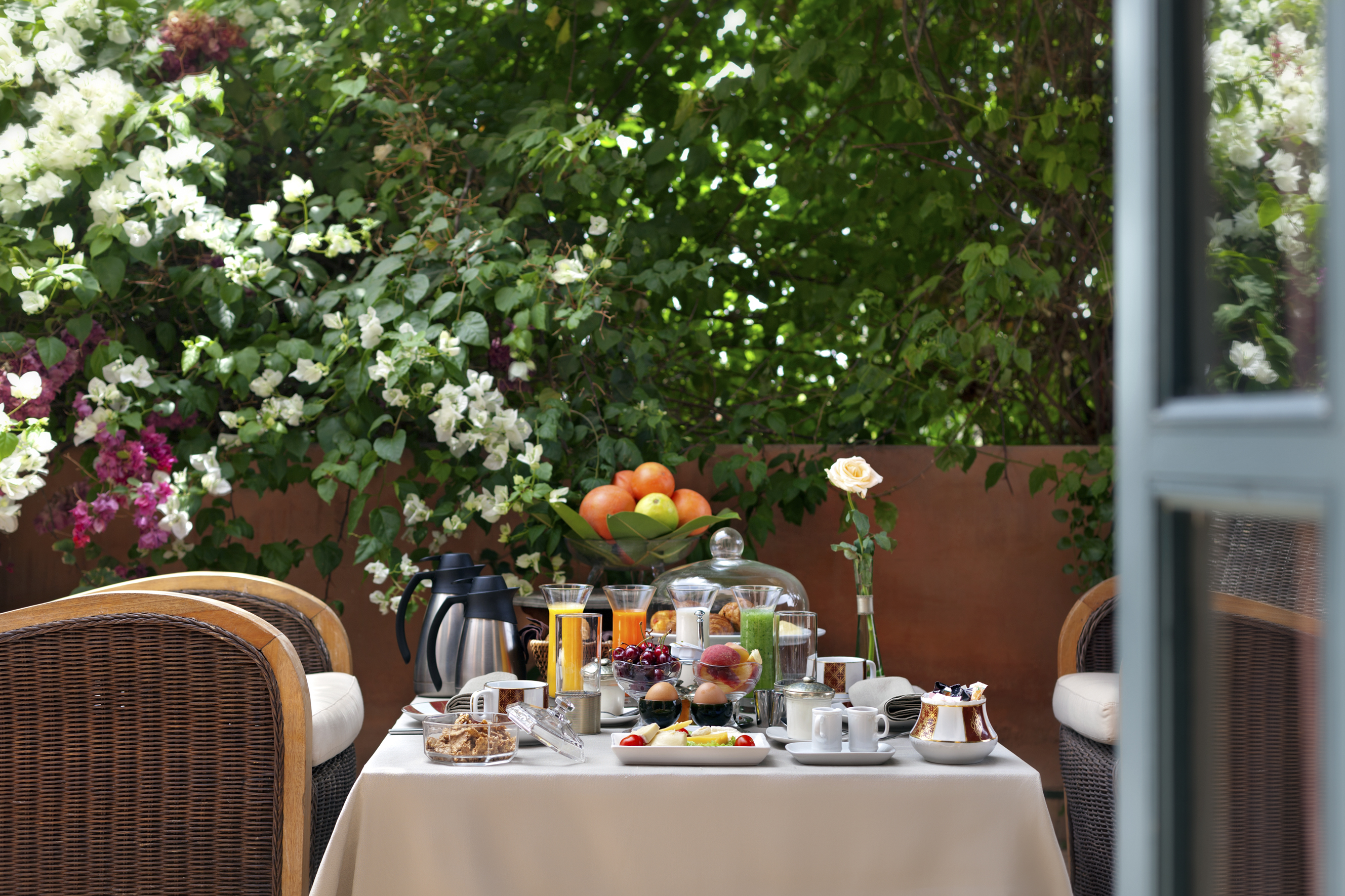 Spending the day laying out in the sun with friends dipping in and out of the pool, Sex on the Beach in hand can tire a girl out. There was no time to be sun drained as we had a table waiting for us at the Le Salama's Sky Restaurant that evening. Tucked away in the medina down that cobbled alleyway left of the lantern stall in by the souks and up 5 flights of stairs to the sky and we were there.
The restaurant had a boutique and intimate feel, a restaurant sky high surrounded by darkness (there weren't any street lights outside the venue). The food piled out, plates upon plates of spiced lamb and chicken, seasoned cous cous, aromatic breads and fresh salads. Too much delight for girls in fabulous outfits (with difficult zips) to comprehend. The DJ vibed off of the crowd and to our excitement played everything from traditional Moroccan music, to Oasis, Chris Brown, Whitney Houston and the Macarena.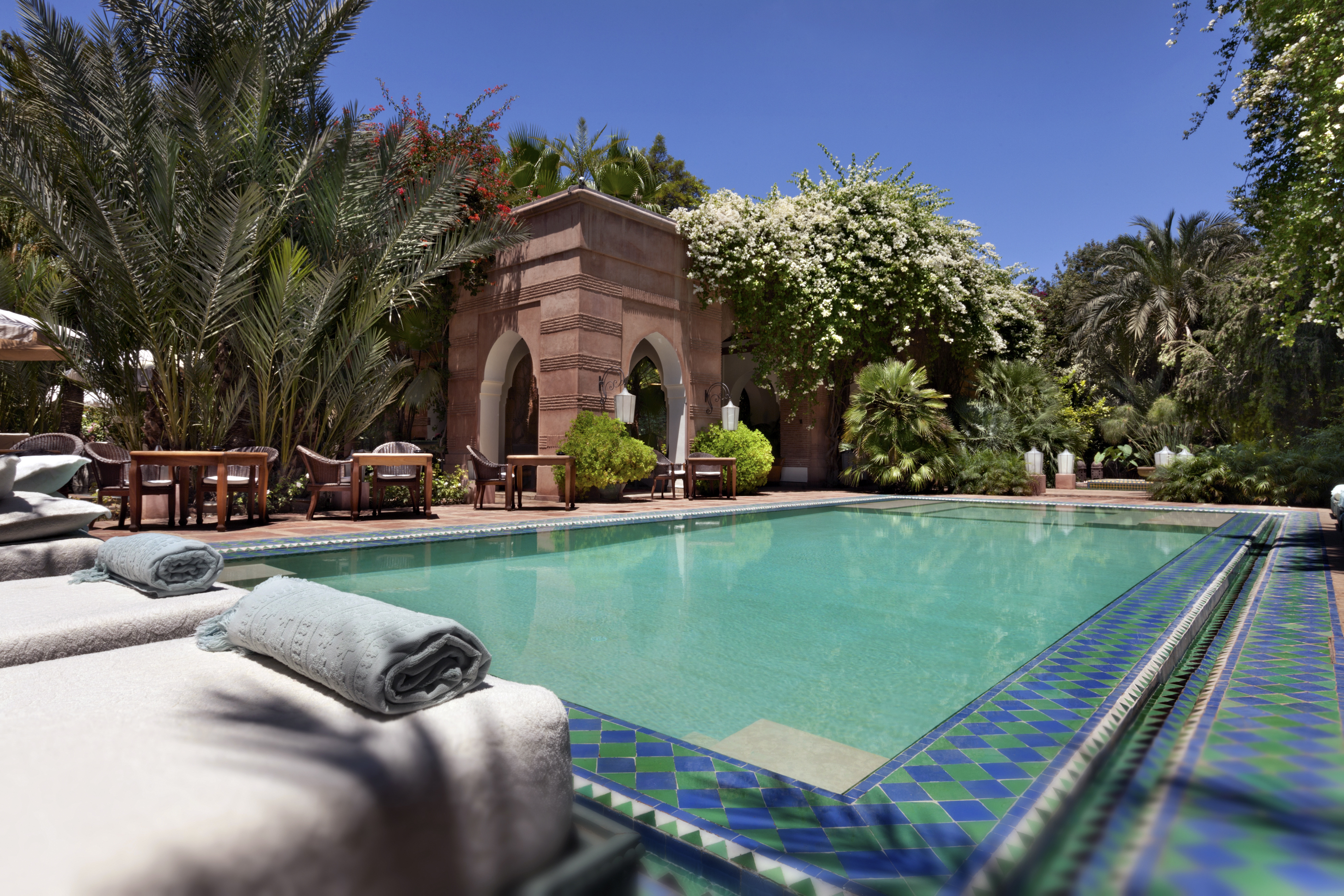 Sunday
Sunday afternoon we made the most of our hotels pool; since that is what Sundays are made of.
We sunned on beds, cooled off in the pool and took in our surroundings knowing our fairytale would be over soon. We spent the day trying every cocktail combination on the menu (it would have been rude not to) and indulging in the impressive the lunch menu.
The heat was strong and heavy so we waited until dusk to venture out to the Medina.
The only way to handle the Jemaa el-Fnaa also known as the market square is to follow your heart. Twisting and turning, every direction you chance something superbly exotic is happening. Fabrics and lanterns laid out on the earthy ground, spices and rugs hung high, monkeys performing tricks to a crowds and women stenciling intricate henna designs on hands.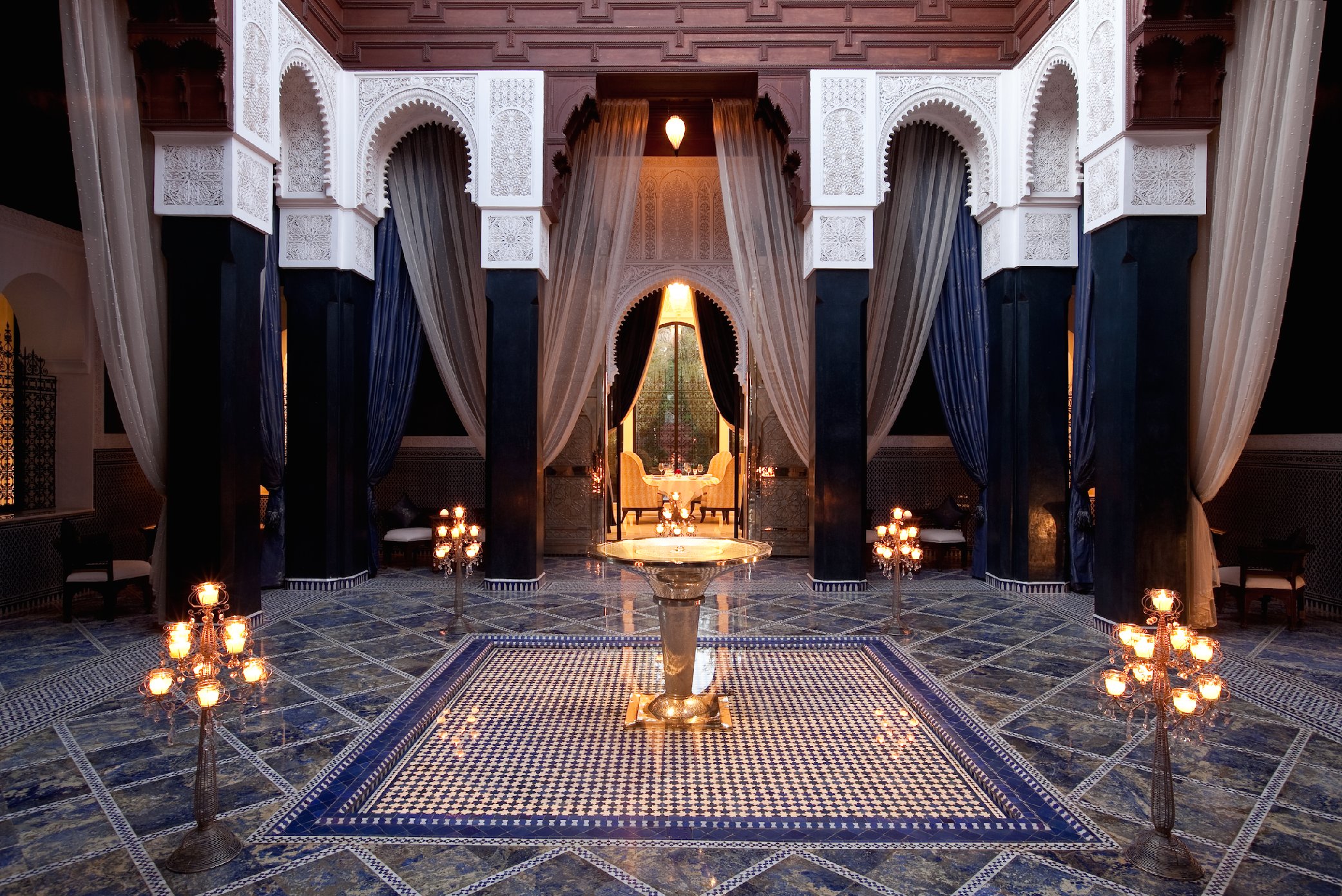 Heading towards the souks and we staggered across alleyway upon alleyway on tiny eclectic stores.
From hand painted canvases, heavily embroidered camel leather cushions, glass cases full of stone embedded silver jewellery, beaded bags, crafted African statues and freshly dried fruits. Our minds were happily lost in the masses of options and colours amongst the buzz of hundreds of natives and market owners; we quickly learnt how to barter for the best dirhams and for the most beautiful items.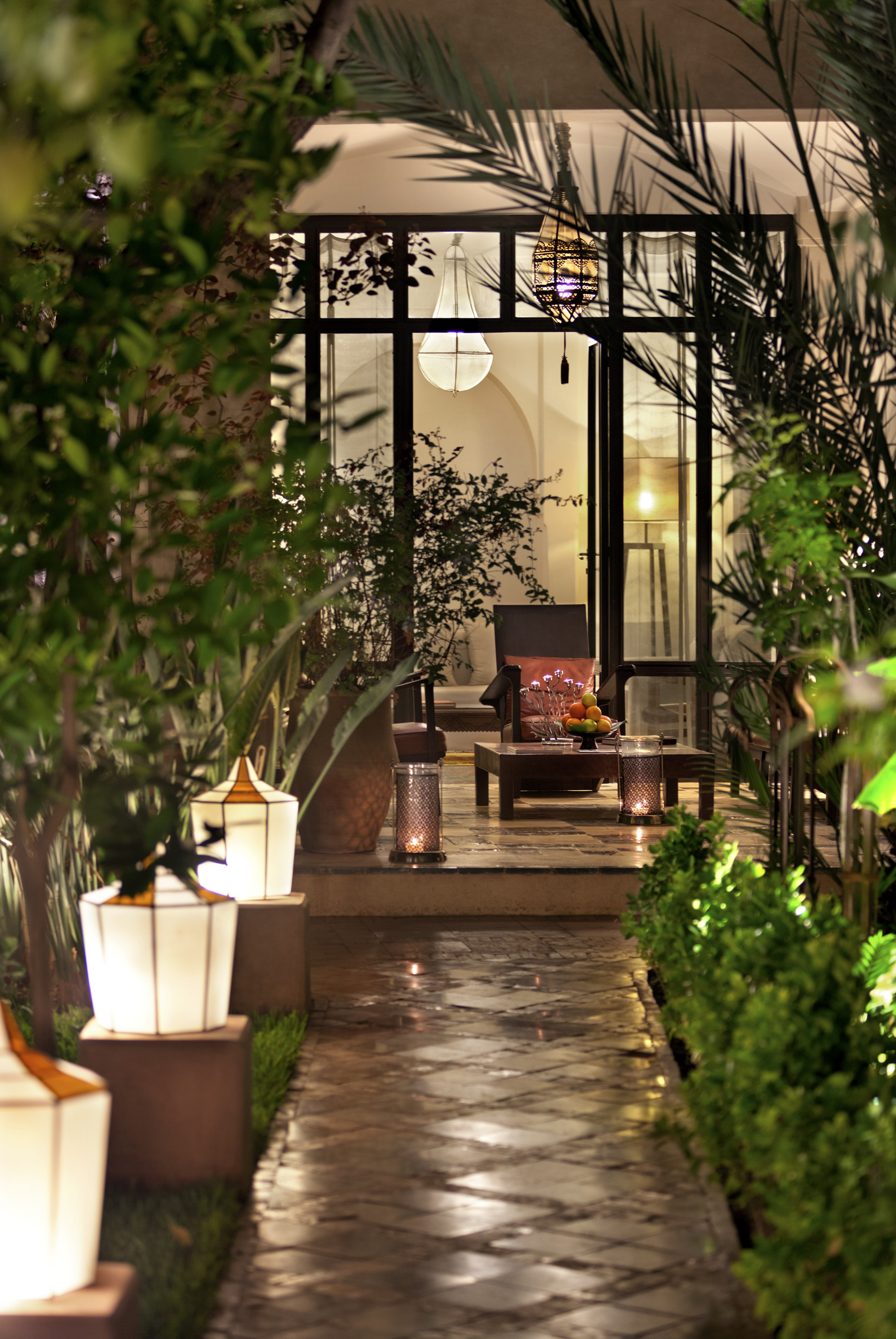 When we left the Medina the streets were still heaving with people and the echo of the streets, cars and life was a musical story.
We set off back to our hotel with our fingers drenched in new rings, clutching camel leather cushions and fresh spices.
Monday
Our last day dawned and we were not ready for our evening flight. Although we didn't have much time to dwell as we headed to the Royal Mansour hotel, the treat we had been looking forward to the entire weekend.
Designed as its own medina it is set within the high terracotta walls of its city. The spa is tucked away in the hotel between alleyways of beautiful riads with single teal carved doors. Built and owned by His Royal Highness King Mohammed VI this palace was fit for a princess.
We were greeted by a member of staff who led us through a garden journey to the spa.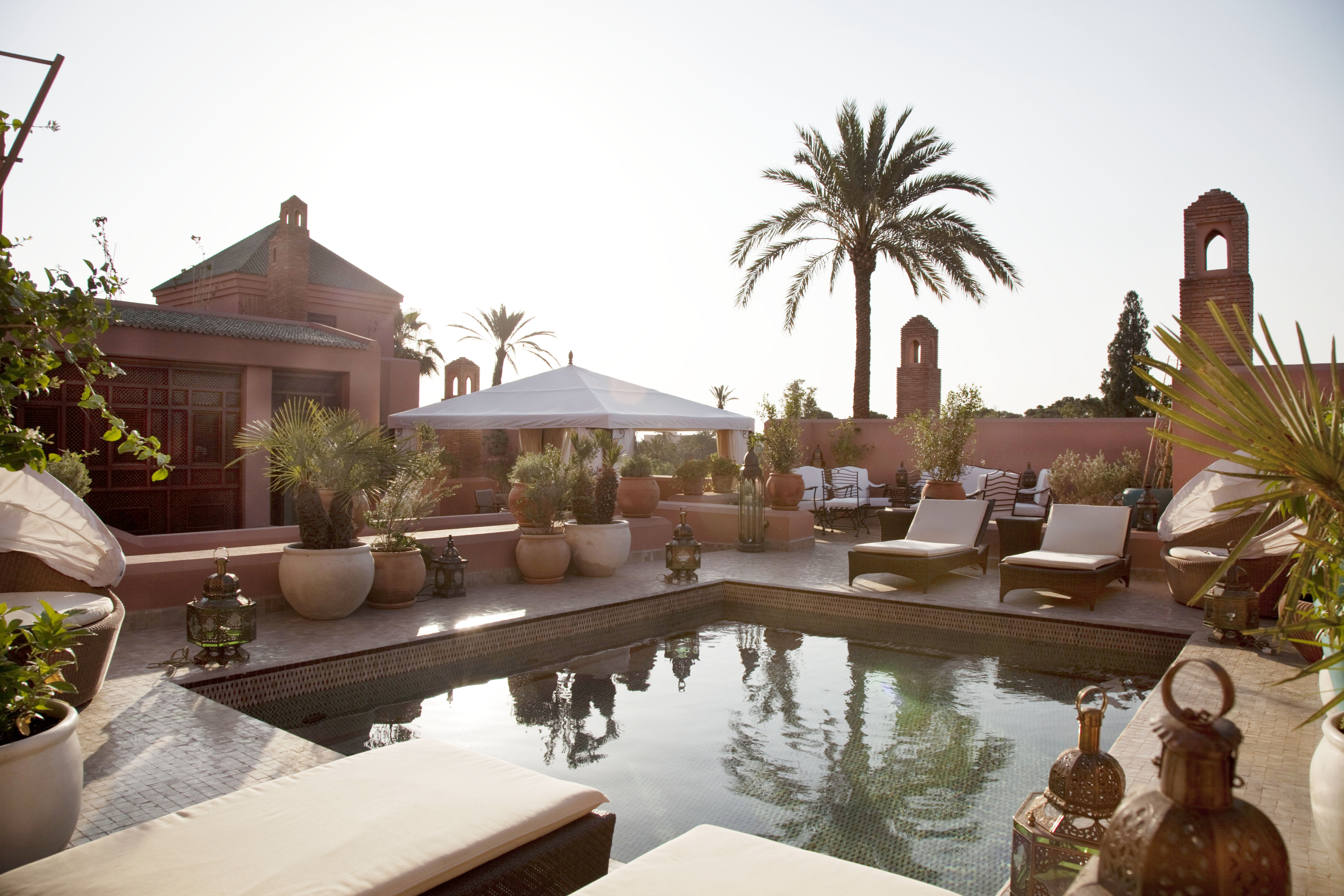 The spa facility is amongst fountain harbored courtyards with exotic plants, mosaic features and a quietness that is calming, only highlighting the environment. It had the most incredible elegance and fruitfulness through colour and design. The doors were enormous and detailed, always leading to limitless quarters with water features, marble floors, wooden carved door frames and patterned marble steps each flooded with bright natural light; we almost forgot it was a spa treatment we had come for.
We had to stop ourselves from touching every mosaic wall, feeling every draping fabric and wanting to run our hands through every glistening water feature. We were like children in the glassware section of Harrods.
The spa itself is an all-white lavish lattice atrium haven of elegance and tranquility, rich with natural light. Attached to an indoor pool area with a glass rooftop, swimming pool and countless lounges and snugs.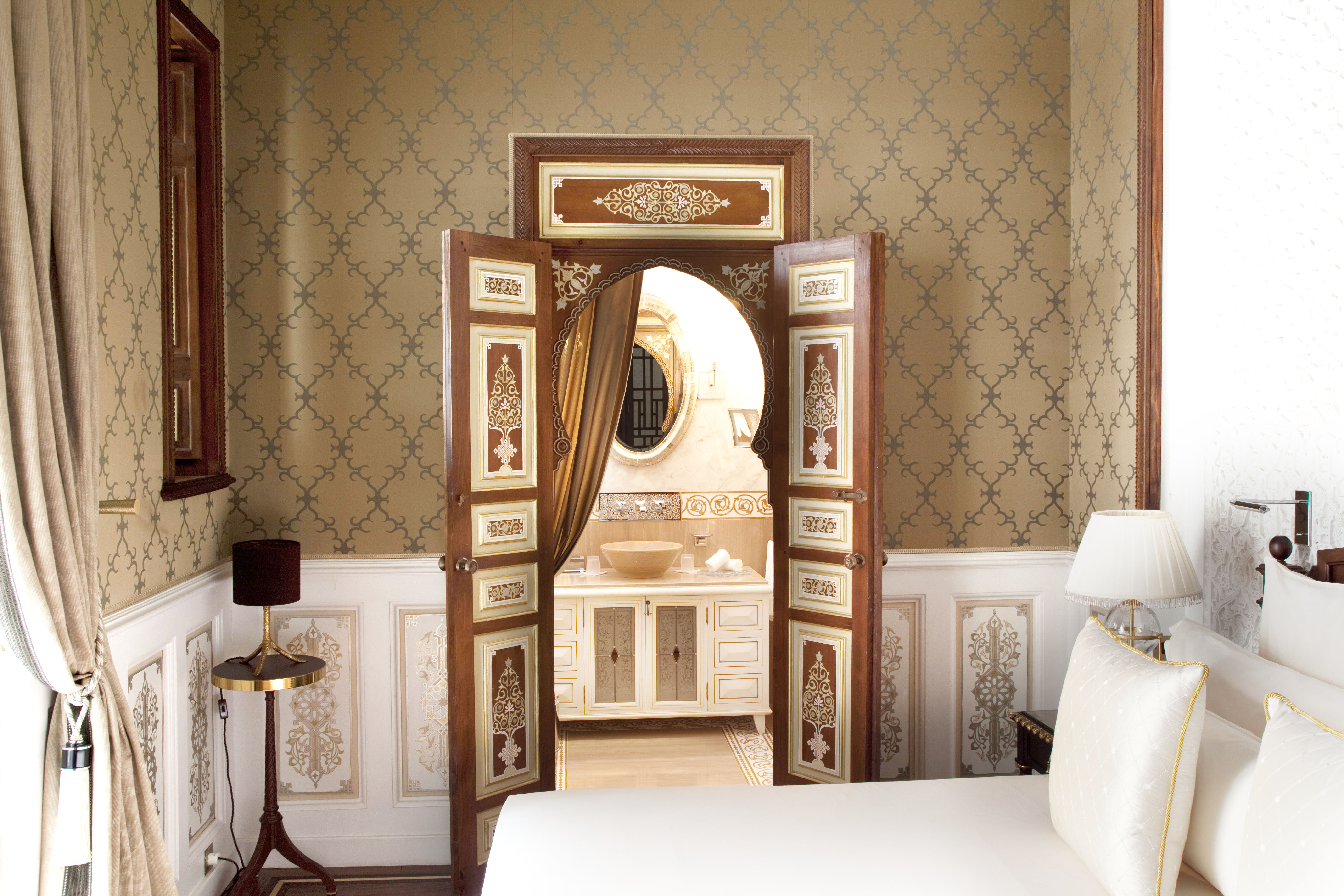 Between us we had a traditional Hammam and a marocMaroc massage. The Hammam is an incredibly important cleansing ritual in Morocco so it only felt right for us to conform to the history of the city.
The spa rooms and facilities were spotless (we were mindful of not leaving a dodgy flip flop behind). The only sound being the echo of our feet and the soothing sound of running water. We were instructed to lay down on the hot marble slab and to relax….zoning out of our 'final day stresses'. At first the marble is a little too hot for comfort but your skin soon gets used to it and it became quite soothing.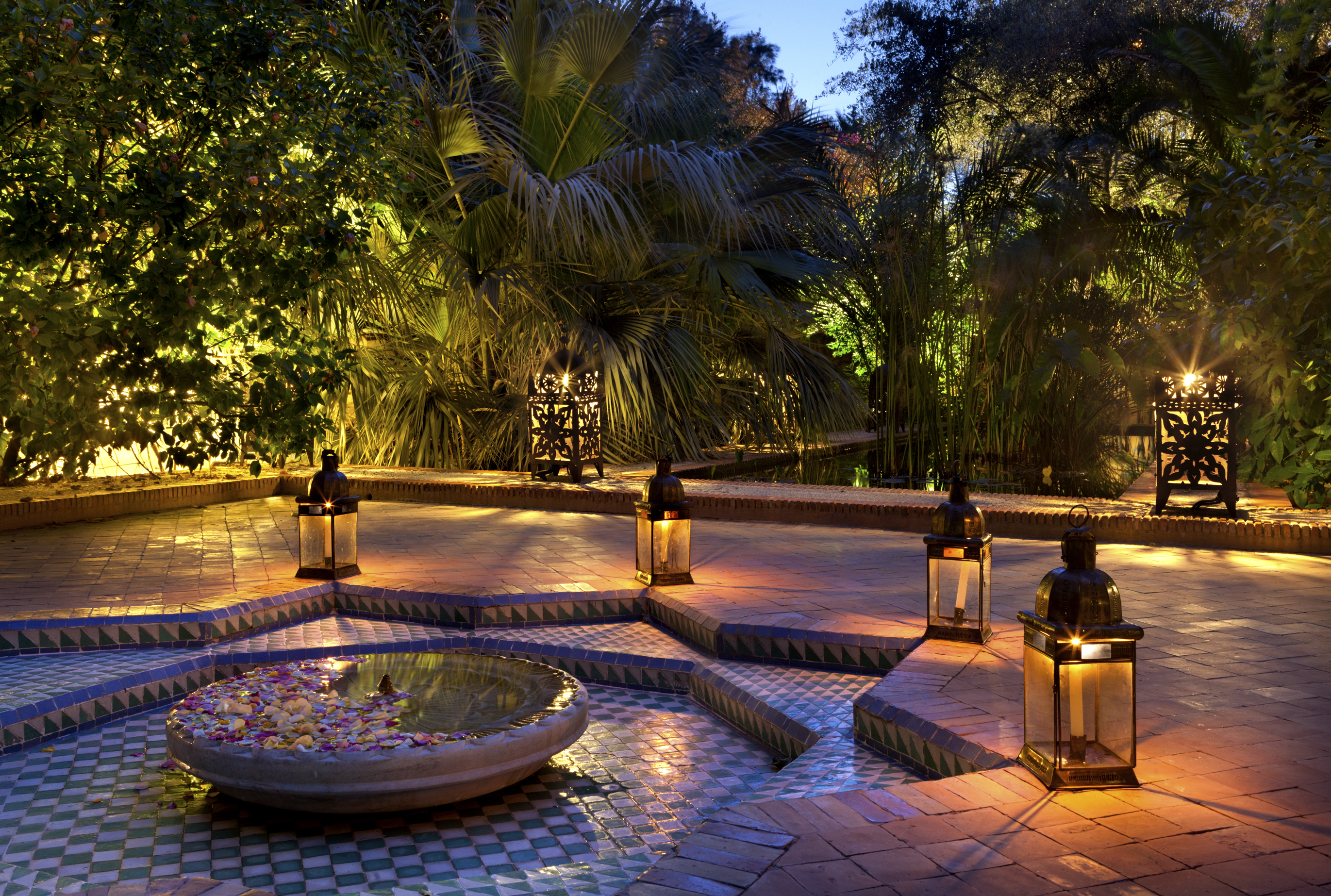 The ritual consists of the therapist scrubbing your entire body as you lay, with various exfoliating and soothing scrubs, throwing metal buckets of warm water over your entire body in-between each section of the ritual. The therapist used an exfoliating mitten to vigorously scrub every part of your body being sure to rid any dead skin.
Mid ritual she leaves you covered in a soothing crème and cool eye pads whist you your pores inhale the steam and you relax in a dark sanctuary of heated marble and angelic scent. We came out feeling incredible. . So soothed and with precious skin we fell asleep for an hour by the pool under the filtered sunlight.
The staff are immaculate, offering an impeccable service and are incredibly discreet, in fact, you hardly see them until you need to.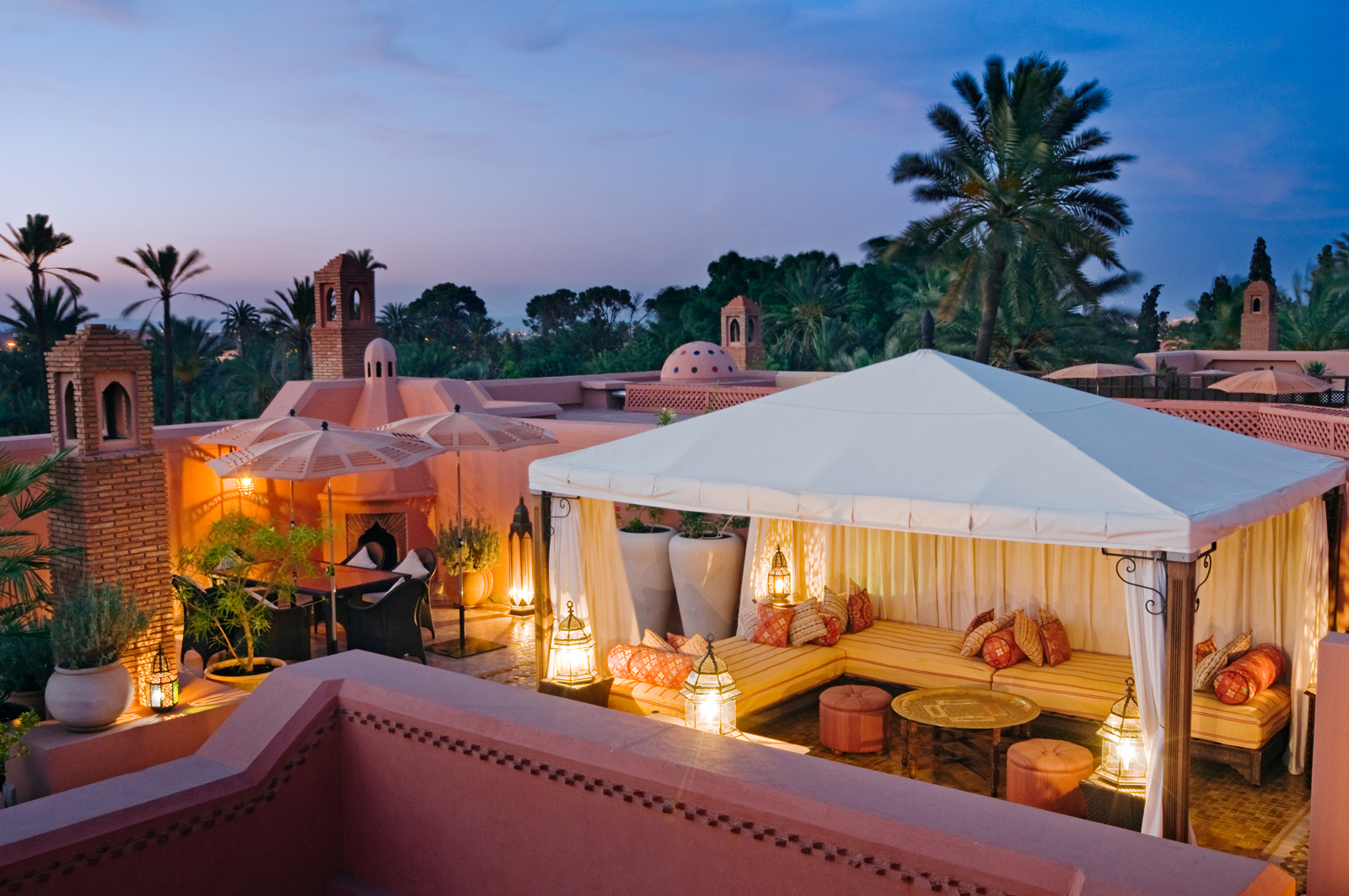 It was soon time for us to depart from our dreamy few days. Our long weekend in Marrakech was total bliss and an eye opener to their culture and a way of life. We will all be finding our way back to this beautiful part of the world to make more colourful memories.
Feature by Ashley-Gianna Hallett and Francesca Gaskin
Follow Ashley-Gianna Hallett on Instagram: @AshleyGianna
Follow Francesca Gaskin on Instagram: @FrannyGaskin