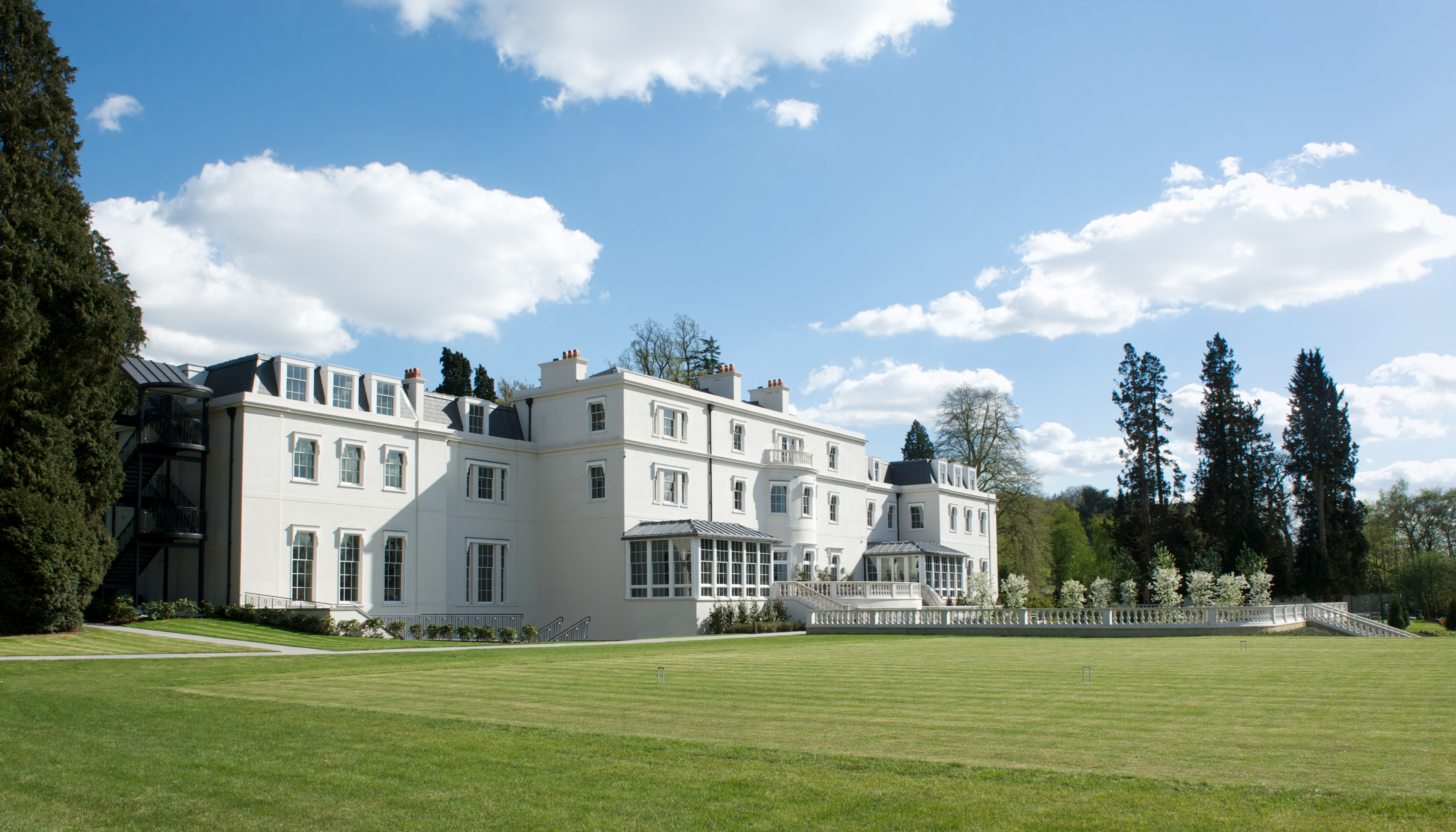 King George VI once said, "The highest of distinctions is service to others." This saying is so true of Coworth Park Hotel. This is one of the most under the radar 5 star luxury properties in England. Having said that, Brad Pitt, Prince William and Prince Harry have all stayed here very recently enjoying under stated opulence and outstanding service.
Part of The Dorchester Collection, there are just 70 rooms in the hotel which is nestled in 240 acres of picturesque Berkshire parkland. Well positioned, it is less than an hour's drive from London. If you fancy flying in, they also have a helipad.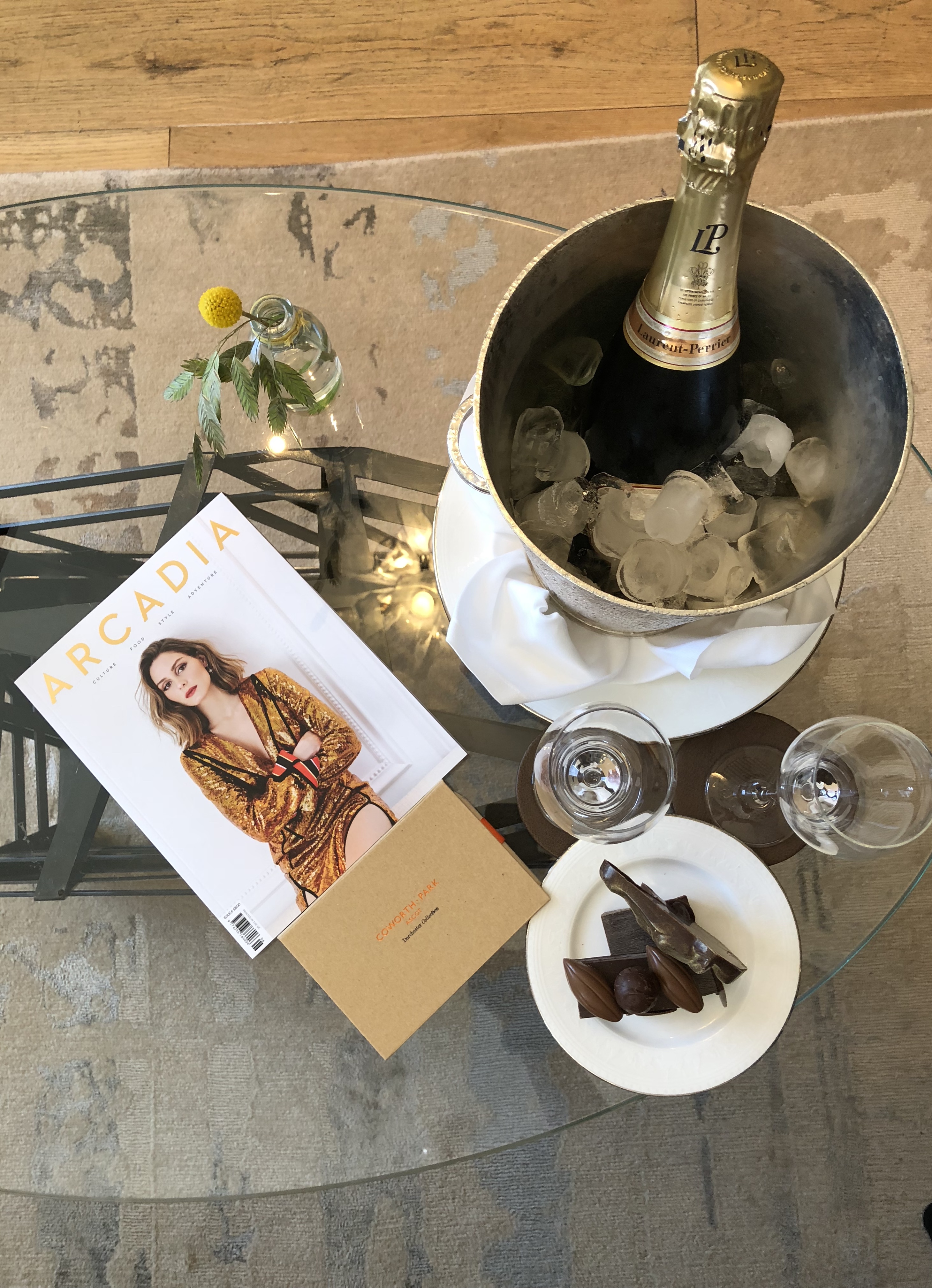 The relaxation began as we meandered down the mile long driveway, spotting rabbits and ducks en route. Room tip: Any room or suite here will be stunning as no two are the same. If you are looking for a view, the Mansion House location is for you. Room 10 was very well appointed and we first thought it was a suite due to its size and massive four-poster bed. As if that wasn't enough, every single bathroom has a stunning free standing copper bath for ultimate pampering.
For the royal experience, stay in the Dower House as Prince Harry did the night before his wedding to Meghan Markle. Enjoy a serene atmosphere in this grade II listed three-bedroom house surrounded by a lake. This includes a dining area, lounge, kitchen, personal chef and a secluded garden with its own stream running through it, that is home to Coworth Park's family of swans.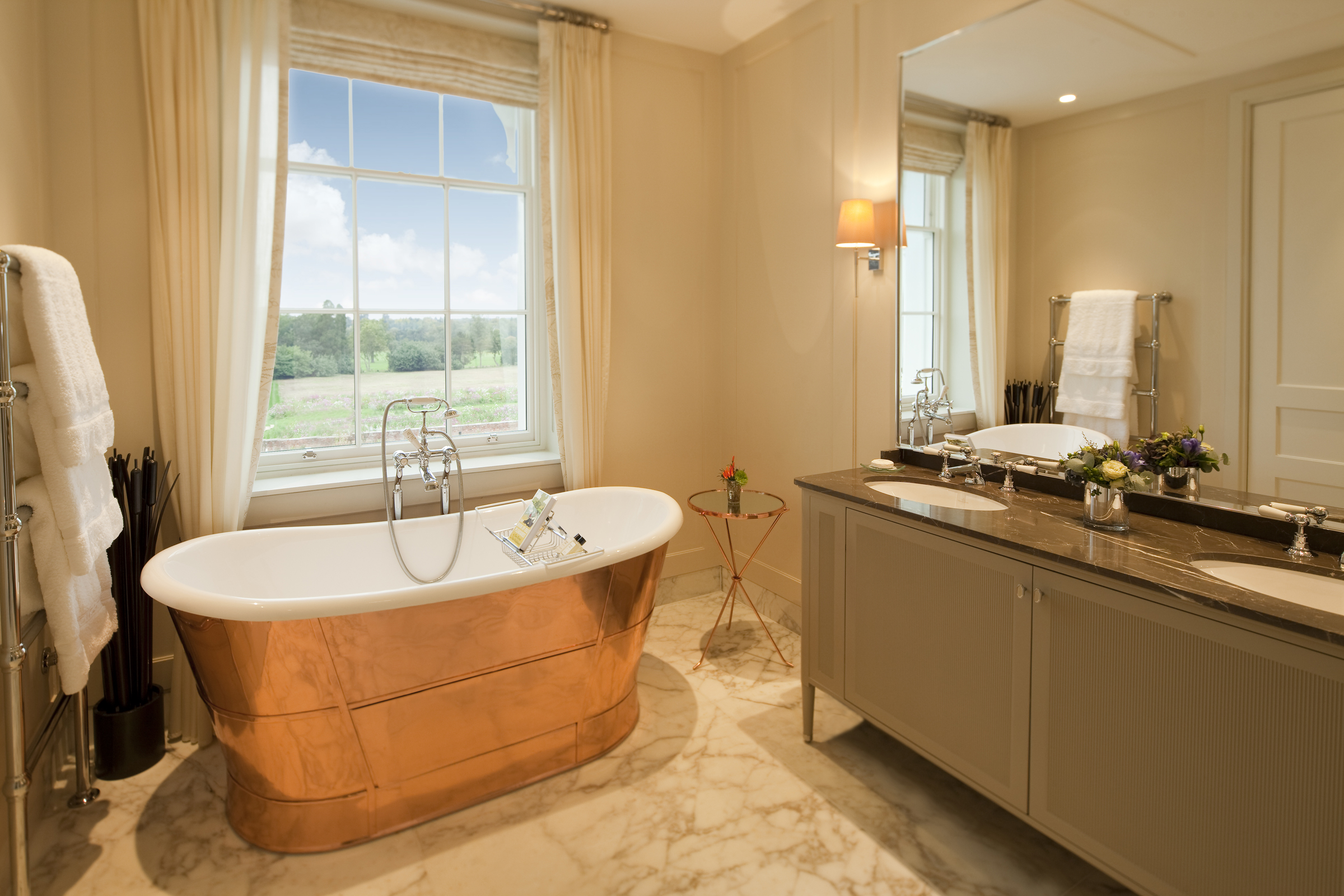 Décor throughout reminded us of a private English country estate. Furnishings and art are mostly British-made and the flooring of English smoked oak adorned with beautiful soft rugs instil a character that is undeniably English.
The eco-luxury Spa blends a romantic setting with a state of the art spa. The indoor pool is heated to a cosy 30c, complete with classical under water music. It's one of those things you just have to experience to really believe it! Top tip: Grab a sun lounger on the secluded outdoor terrace which is impeccably positioned for unrivalled evening sunshine.
Coworth Park definitely blooms in Summer months with sprawling grounds and fun activities. We grabbed a map from reception and went out exploring the lime grove, manicured rose gardens, tranquil lake and marvelled at Carol Peace's lifelike sculptures all around the estate.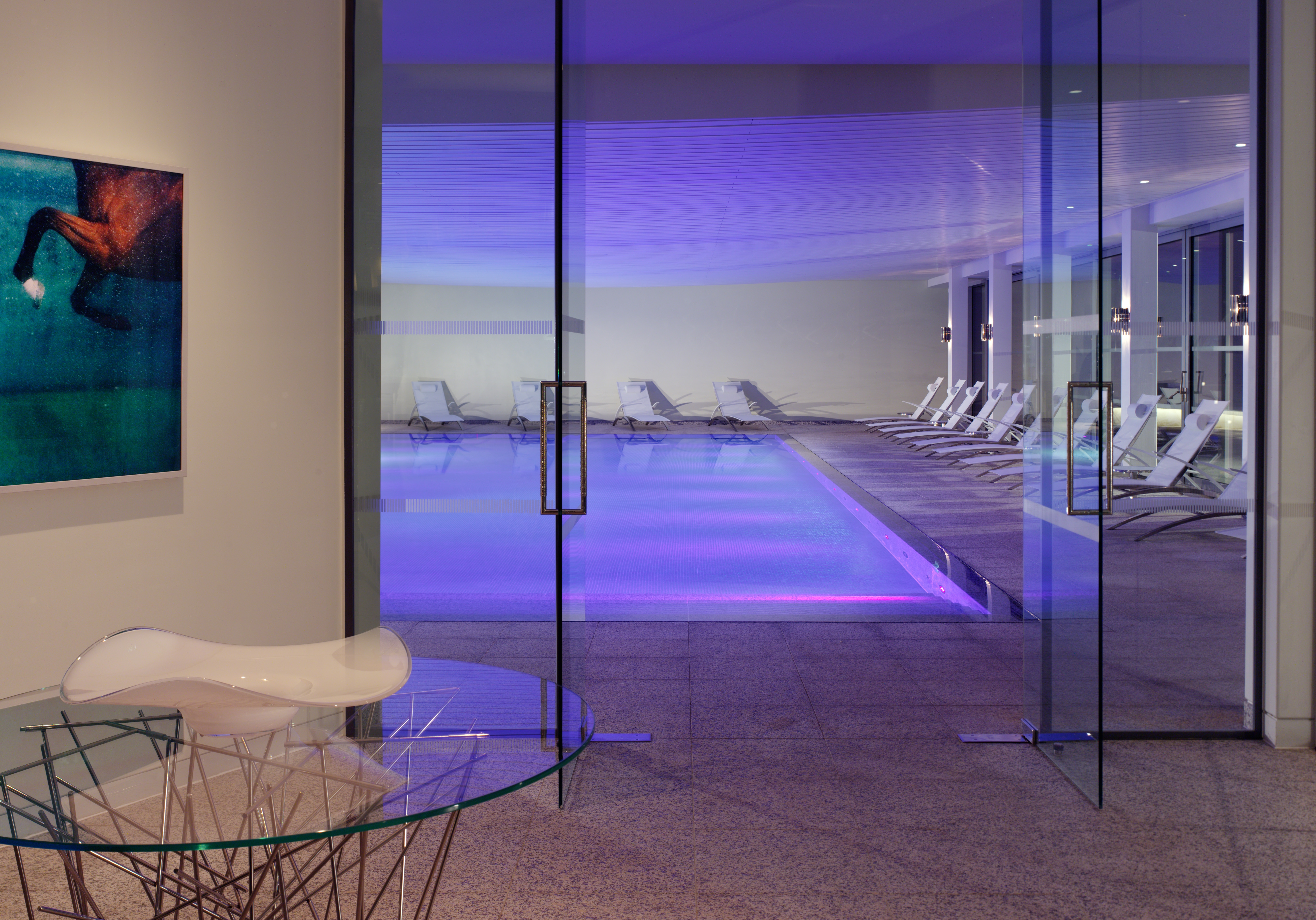 For something more active, there is an array of activities from horse riding to duck herding and everything in between. Coworth Park is also the only UK hotel with its own polo fields, hosting regular tournaments. More details on polo schedules can be found here.
To end a perfect day, we had the pleasure of dinner at Restaurant Coworth Park, which won a Michelin star just a few months ago. The talking point is the food BUT we had to admire the statement piece above our heads – an impressive oak leaf chandelier made from copper that covers almost the whole ceiling.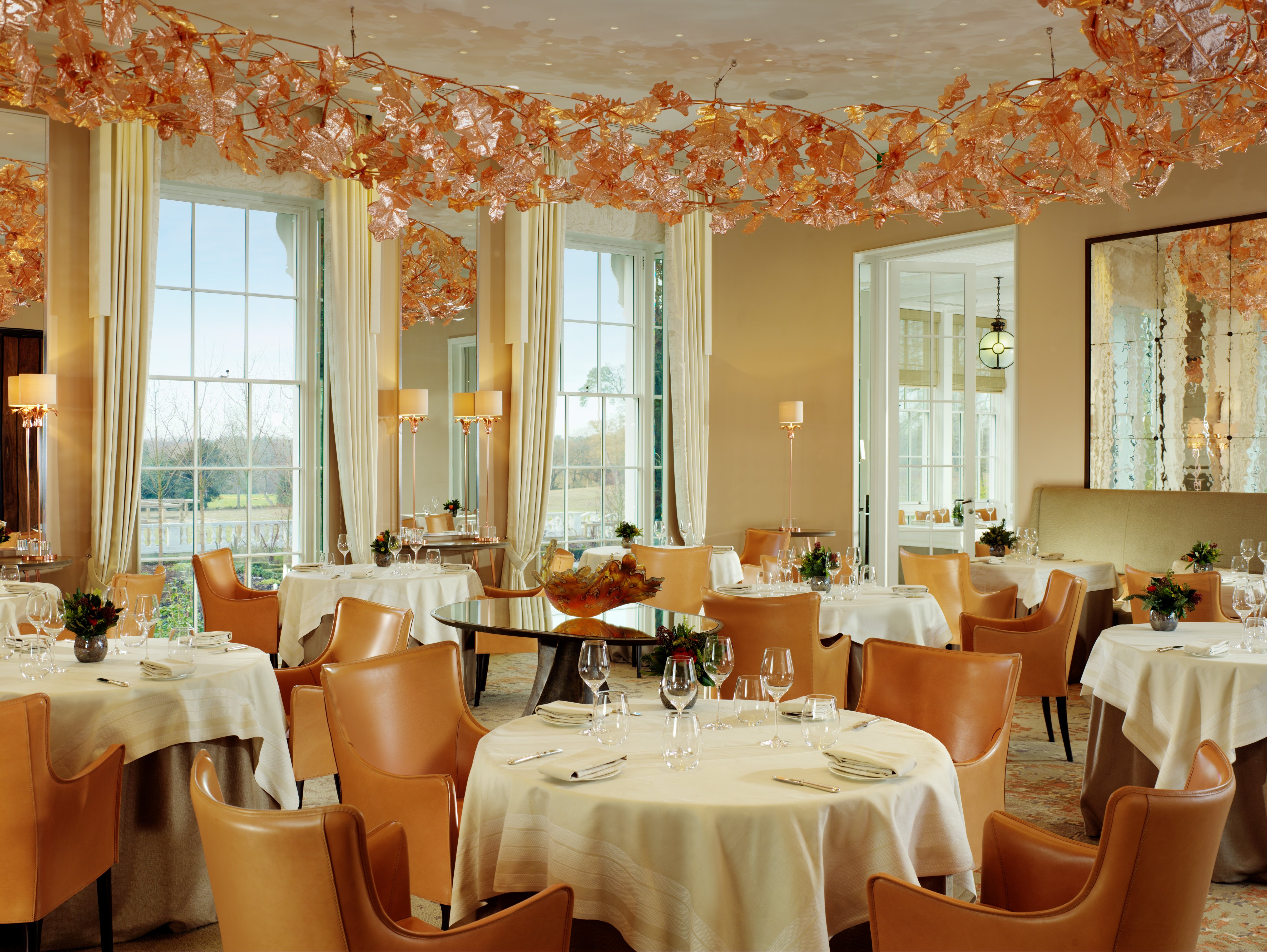 Chef Adam Smith's mantra of "taste is king" rings true as everything sounded appealing so we opted for the tasting menu. Butter isn't often mentioned but the seaweed butter that accompanied our sourdough bread was a taste sensation and set the tone for dinner. His signature dish is a caviar tart with Cornish crab, yuzu and cucumber. The tart was laden with caviar which I expected to be overpowering but flavours were so balanced, combining harmoniously with the crab and citrusy yuzu. Corn flowers are marigolds on top which are grown a few yards away in the meadow, brought a distinctive colour and texture to this intriguing dish.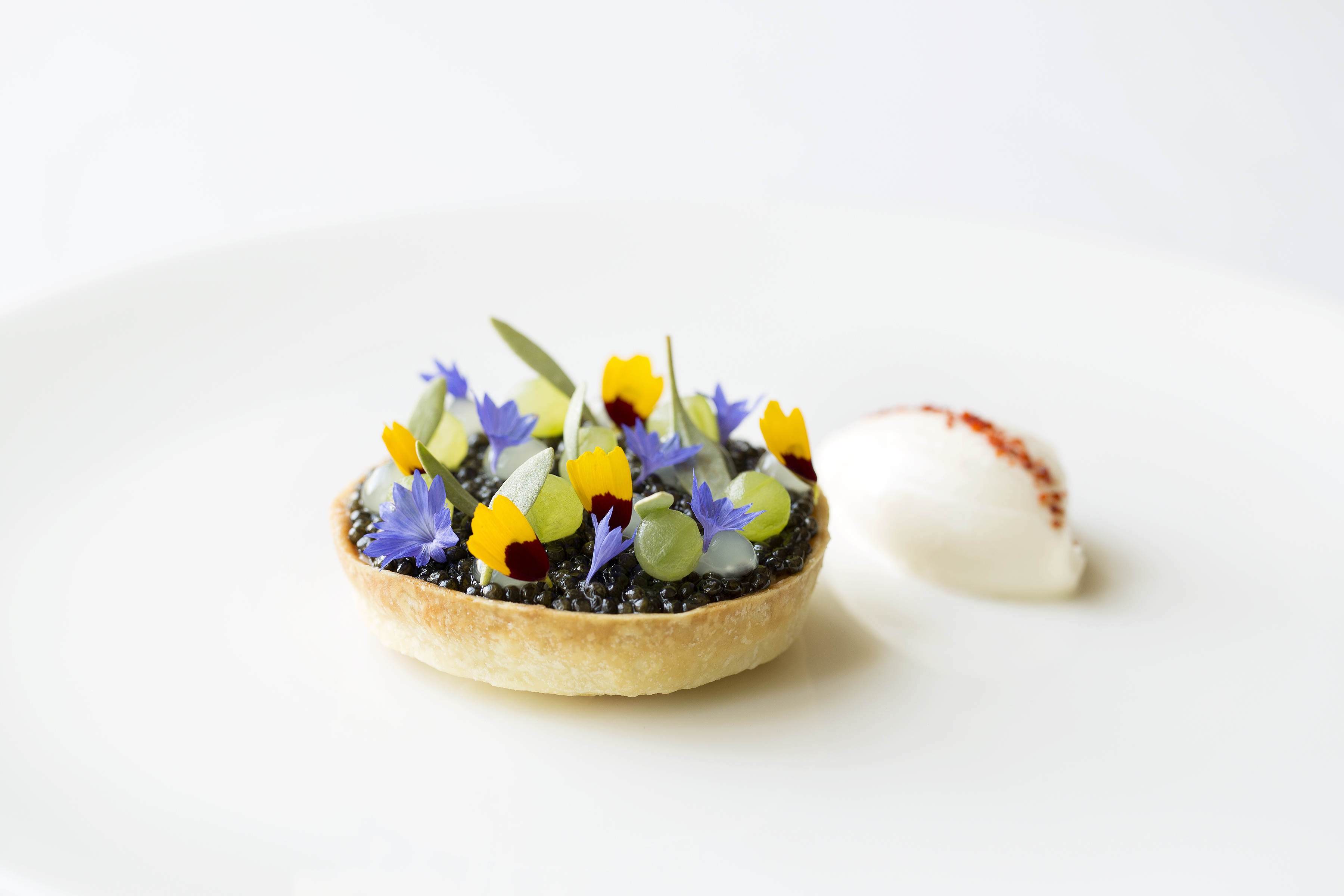 Other highlights were the vegetarian BLT and lobster. The BLT (broad beans, lettuce and truffle) had a truffle tone throughout which kissed the broad beans, lettuce puree and sourdough croutons. Native lobsters are sometimes hit and miss but this was subtle and barbecued to bring out those flavours. Earthy oxtail on top worked well with the lobster and moreish creamy lobster sauce. Service was immaculately choreographed like a ballet but felt friendly and relaxed – a reflection of the understated yet elegant air that naturally exists here at Coworth Park.
It was the kind of summer evening where a dramatic late Ascot sunset looked like an African sunset that would inspire the romantic in me to get down on one knee. If only I had a ring organised! That's the effect Coworth Park had. If you want romance and relaxation in a picture perfect setting, this is the place to be.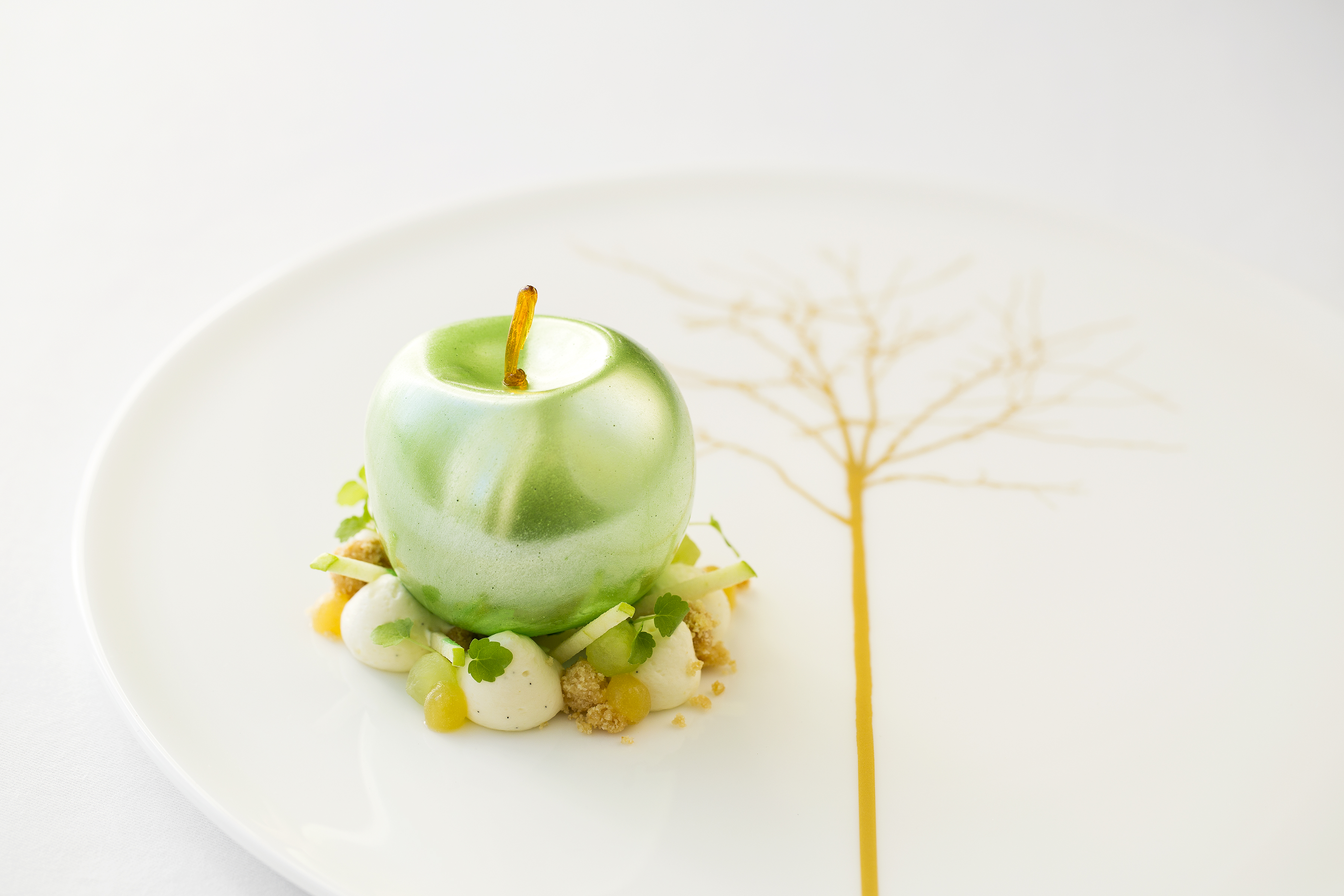 Coworth Park Hotel and Spa
dorchestercollection.com/en/ascot/coworth-park/
Blacknest Road, Sunningdale, Ascot SL5 7SE
01344 876600