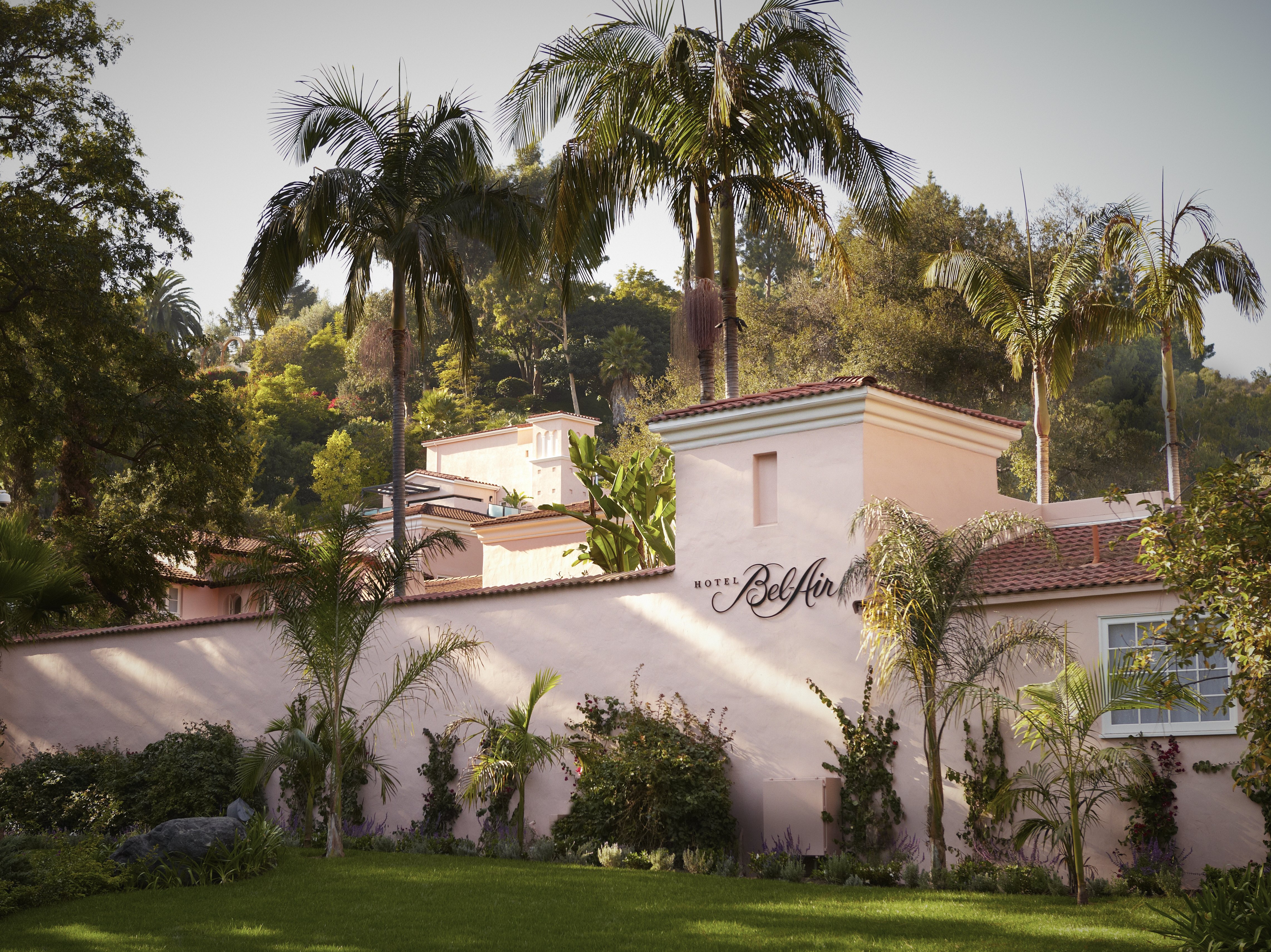 This article was written by Monicha Tully and originally featured in Issue 01 of Arcadia magazine. Buy the magazine here.
Hotel Bel Air has been the opulent hideaway for Hollywood's elite for over 60 years. It is a sleeping giant, nestled in the heart of Bel Air, a world away from the bright lights of the city. Over the years, its reputation as an oasis for moguls, billionaires and superstars alike has swelled to mythic proportions. As Los Angeles Confidential once wrote, 'T here isn't a celebrity or dignitary worth his or her Gucci's who hasn't graced its hallowed space'.
It has welcomed esteemed guests from Prince Charles and Grace Kelly to more recently, Leonardo DiCaprio and Taylor Swift. Hotel Bel-Air has hosted a 50th birthday party for Oprah Winfrey. Michael Jackson could often be found enjoying afternoon tea there.
For more than a decade, Marilyn Monroe called the hotel her home. It is widely known that Marilyn and President Kennedy enjoyed an illicit affair in a bungalow at Hotel Bel Air.
A mere 6 weeks before her tragic death in 1962, Hotel Bel-Air hosted Marilyn again for the famous Bert Stern photo shoot, which Vogue magazine published the day after her death. It is said that in preparation, Stern put plenty of Dom Pérignon 1953 vintage champagne on ice and sprayed suite no. 261 with Chanel No.5, Marilyn's signature scent.
In 1952  movie star Tony Curtis lived at Hotel Bel-Air. He famously described it as the best wife he's ever had. He said: "If I could, I would marry the Bel-Air tomorrow. She doesn't mind if I bring a girl home. She makes my bed every day, feeds me regularly and puts my laundry in the little boxes tied up with ribbon."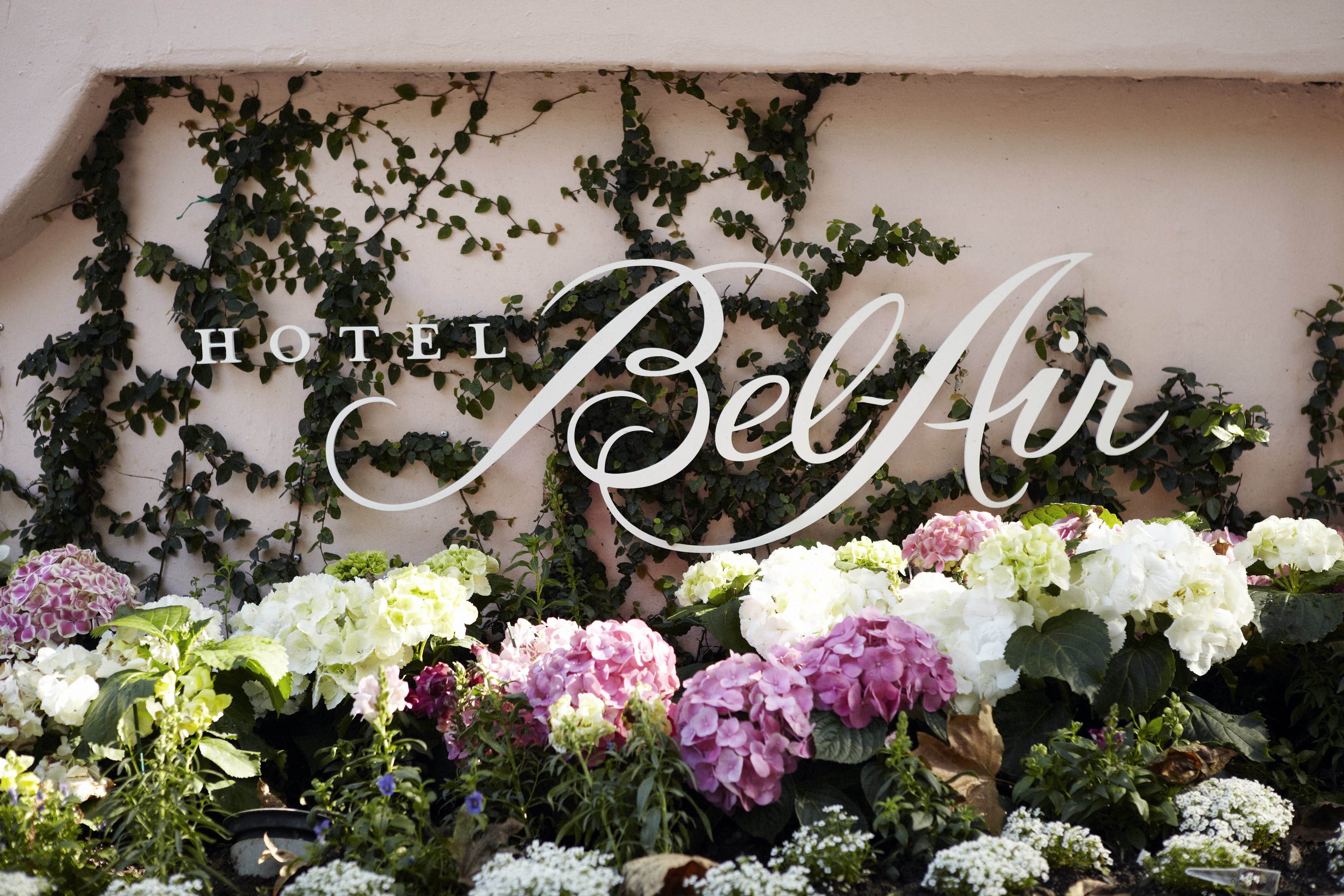 Hotel Bel-Air is a fantasyland. From the moment of my arrival, I felt as though I was on a film set. I was led me over a stone bridge, where a river flowed gently underneath. I made a beeline for the exquisite 'Swan Lake' and watched in awe as the regal swans glided effortlessly on the still waters.
I walked past a line of discreet candyfloss pink bungalows. The path was littered with fuchsia pink petals from the flowers that hung overhead and the air was heavy with their scent.
The Stone Canyon Suite was the most spectacular room I had ever stepped into. It was over 1480 sq ft of mind-blowing luxury. Aesthetically  it was the love child of the intricate romanticism of French Deco and 1930s Hollywood glamour.
A fireplace roared comfortingly in the living area, the flames licked the wooden logs and the glass doors that encased it. Displayed beautifully on a table was a handwritten welcome note, a bottle of chilled Krug champagne and a glass globe filled with treats. The globe was decorated with a freshly cut purple flower; inside it was an assortment of fresh fruit, nuts dusted in cocoa powder and handmade lime green and rose pink macarons.
The bathroom was unforgettable. It was a vast cream marble space with double vanity sinks, heated floors, a spacious walk in rain shower and a deep bathtub with a built in television. The toilet was particularly amusing. In true Japanese style, the toilet opened its lid as I approached. The toilet seat was heated, a delightful indulgence. It had a multitude of functions, such as front and rear cleansing, pulsating massage and automatic dryer.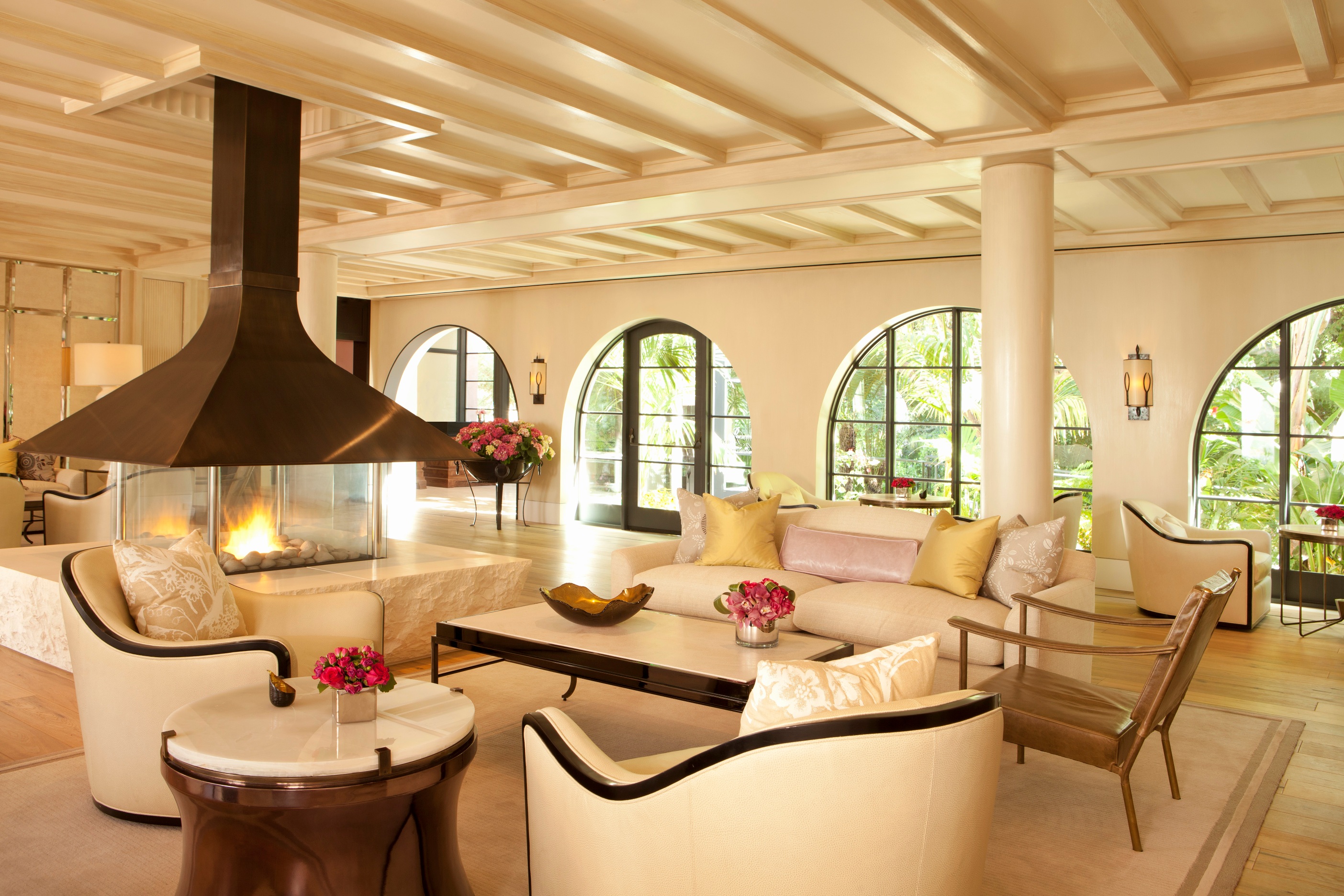 Floor-to-ceiling windows lined the bedroom, which featured the most magnificent bed, dressed in crisp white sheets. Through the windows, I could see a private garden bathed in sunlight. As I stepped out into the California heat, I understood why dignitaries and Hollywood's elite came here to escape prying eyes. High white walls with Spanish colonial tiles shielded the garden. Sunshine snaked through the dozens of fir trees that shrouded the garden, enabling uninterrupted privacy from the outside world.
The suite was too welcoming to leave, so I cancelled dinner plans in favour of an evening in front of the fire.
The sun had begun to set and in true California style, the sky was now a rich rose pink. I looked on as a waiter unfolded a white tablecloth and set up a grand romantic dinner for one by the fireplace.
Hotel Bel-Air is part of the prestigious Dorchester Collection of hotels, which are located in Los Angeles, Paris, Geneva, London, Milan, Rome and Ascot. Last year, the Dorchester Collection launched 'Taste of Dorchester Collection', a new in-room dining menu that features signature dishes from each of its hotels.
I ordered the Swiss Delice from Le Richemond, a taste of Geneva..  It was a carefully constructed masterpiece of delicious sweet Gruyère, and  air-dried Grison (dried local beef that is marinated in white wine and seasoned with salt, onion and an assortment of herbs). It was served with crisp mixed leaves and sliced gherkins.
I devoured my dessert outside in the Jacuzzi,  the bowl of fresh berries with a cloud of whipped cream sat on the side as I sipped chilled champagne and sank into the warm turquoise water. I had only a smattering of stars above, which decorated the inky sky  for company.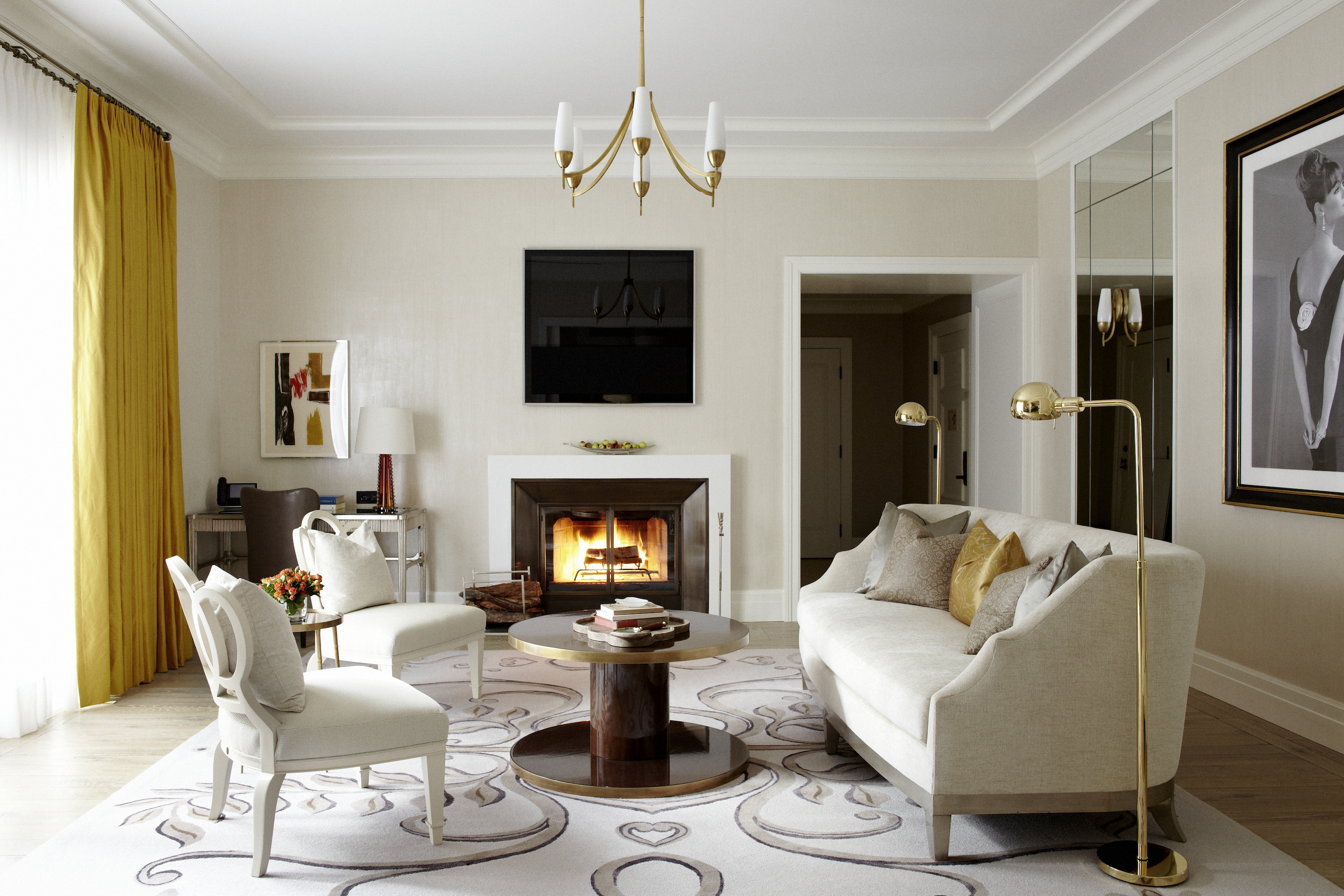 The next morning, I arose later than intended after a luxuriously uninterrupted sleep. I had only one thing on my agenda,  Hotel Bel Air's iconic oval-shaped pool.
It was early and the pool was deserted. A smiling waitress in a baby blue polo shirt immediately appeared and offered me chocolate-dipped banana coins from a silver tray. This was one of many complimentary amenities, which were offered on an hourly basis throughout the day, from 'push pops' made from fresh fruit sorbets from the farmers market to pastel ice cream sundaes.
Suddenly the waitress pointed up at the sky. My gaze swept skyward and I saw five small aircrafts gliding simultaneously in the air, leaving thick white fluffy letters in their wake. In the previously cloudless powder blue sky was written 'I Love You'. The waitress caught my eye, she smiled knowingly and said: "Only in Bel-Air."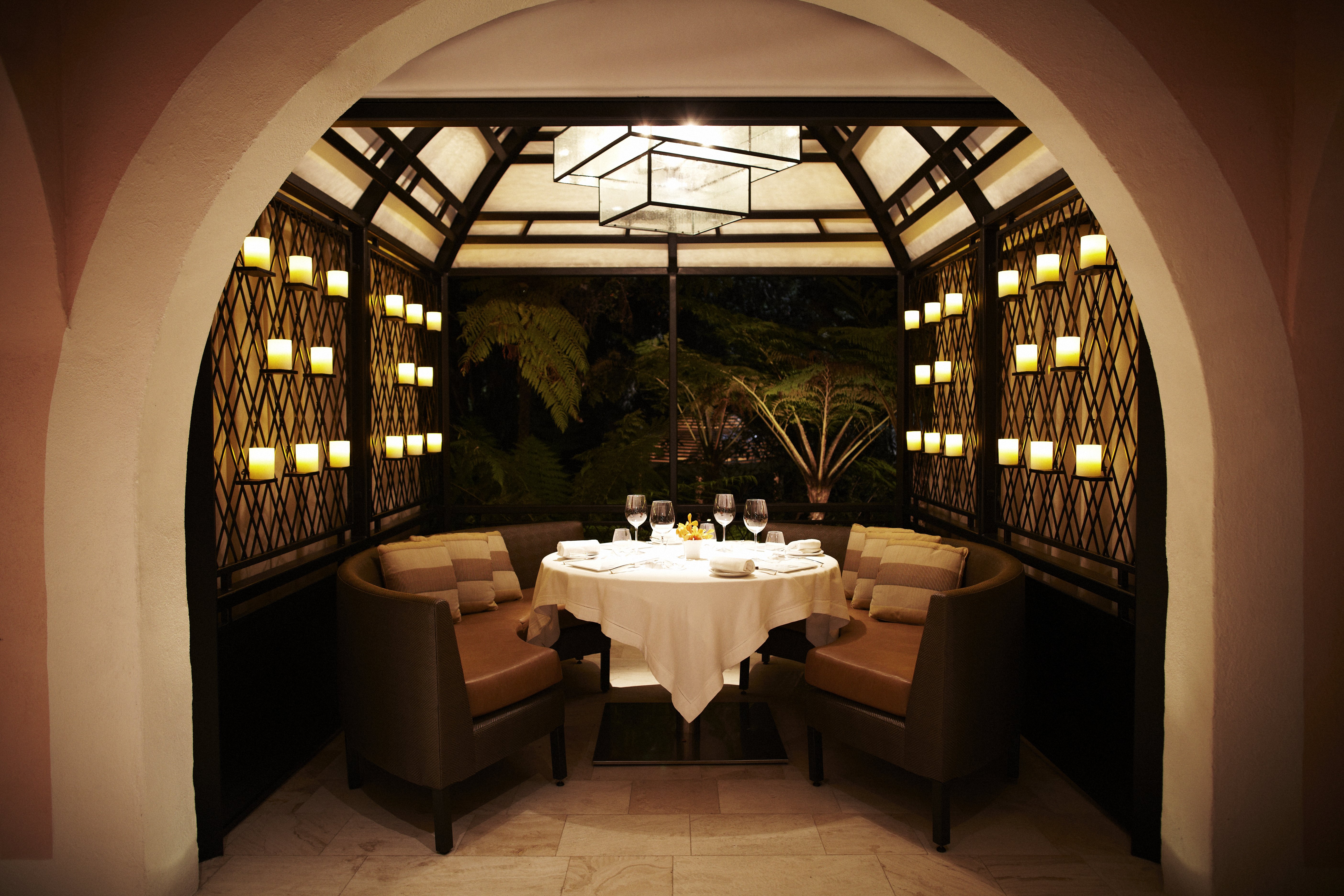 They say that reputation is everything and this is especially important in the hospitality industry. Hotel Bel-Air has built a legacy that has spanned over six decades; I guess that true elegance never goes out of style.
Hollywood royalty Robert Wagner grew up at the Hotel Bel-Air,  his mother was its longest serving resident who stayed for 23 years. He said: "They just take care of people, the very best way they can be taken care of."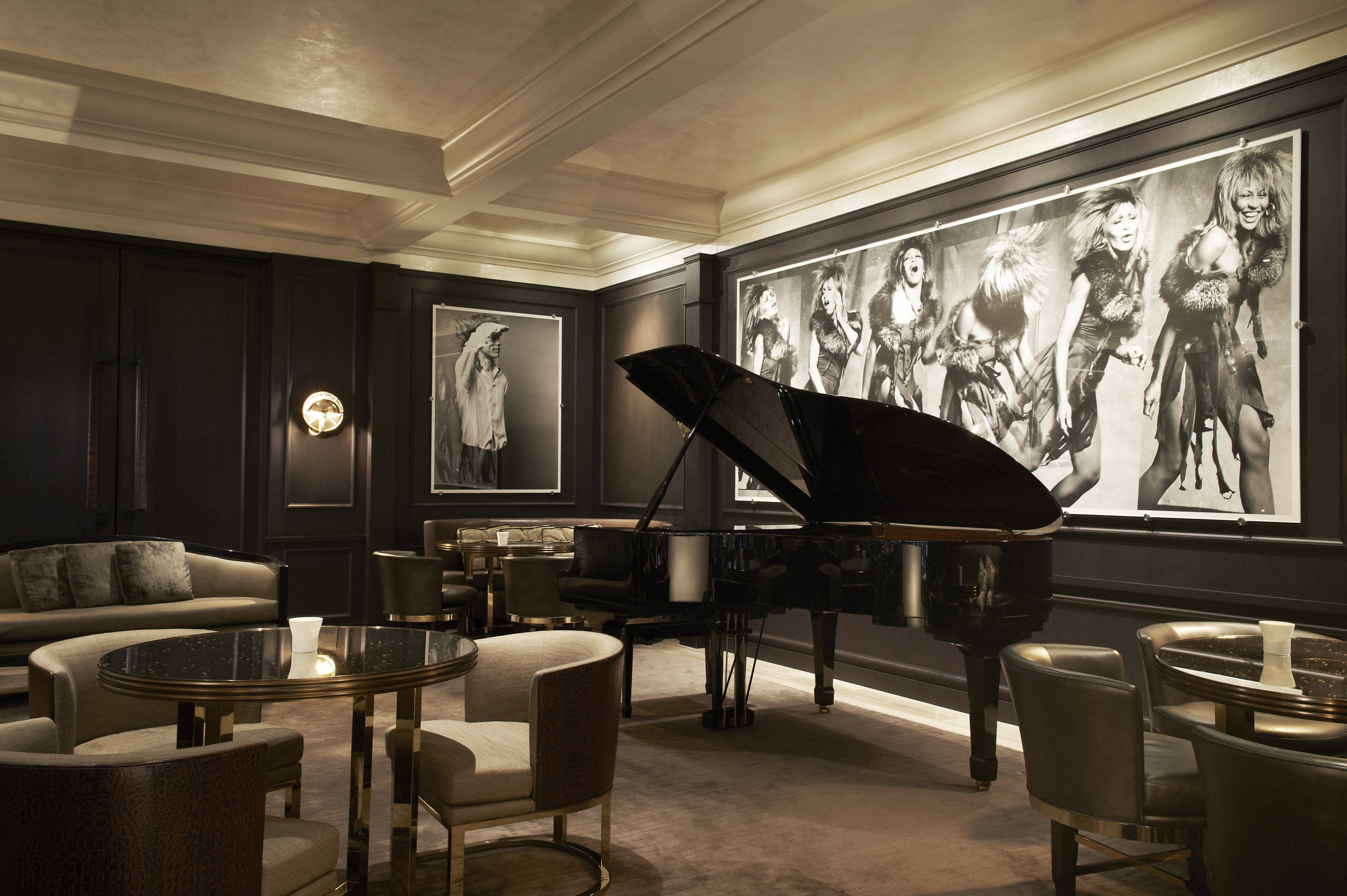 Hotel Bel-Air
dorchestercollection.com/hotel-bel-air
701 Stone Canyon Rd, Los Angeles, CA 90077, United States