It is hard to imagine a more idyllic hotel setting anywhere in Southern Italy than Monastero Santa Rosa. Perched high on a cliff top overlooking the town of Amalfi, this charming 17th-century former convent occupies a prime position for breathtaking panoramic views of Salerno Bay and the world-famous Amalfi coastline.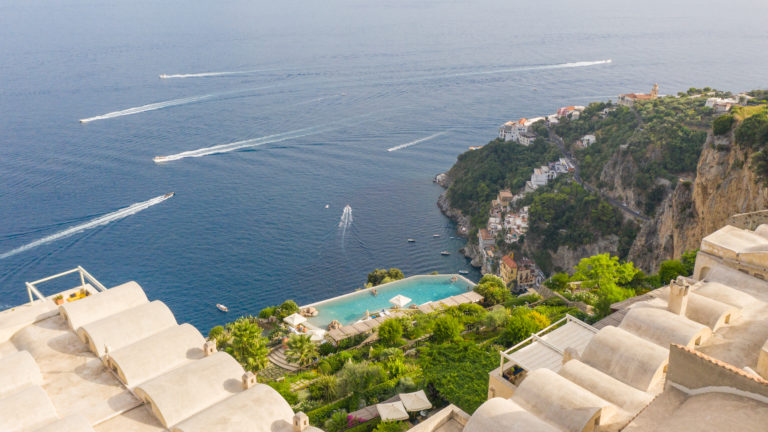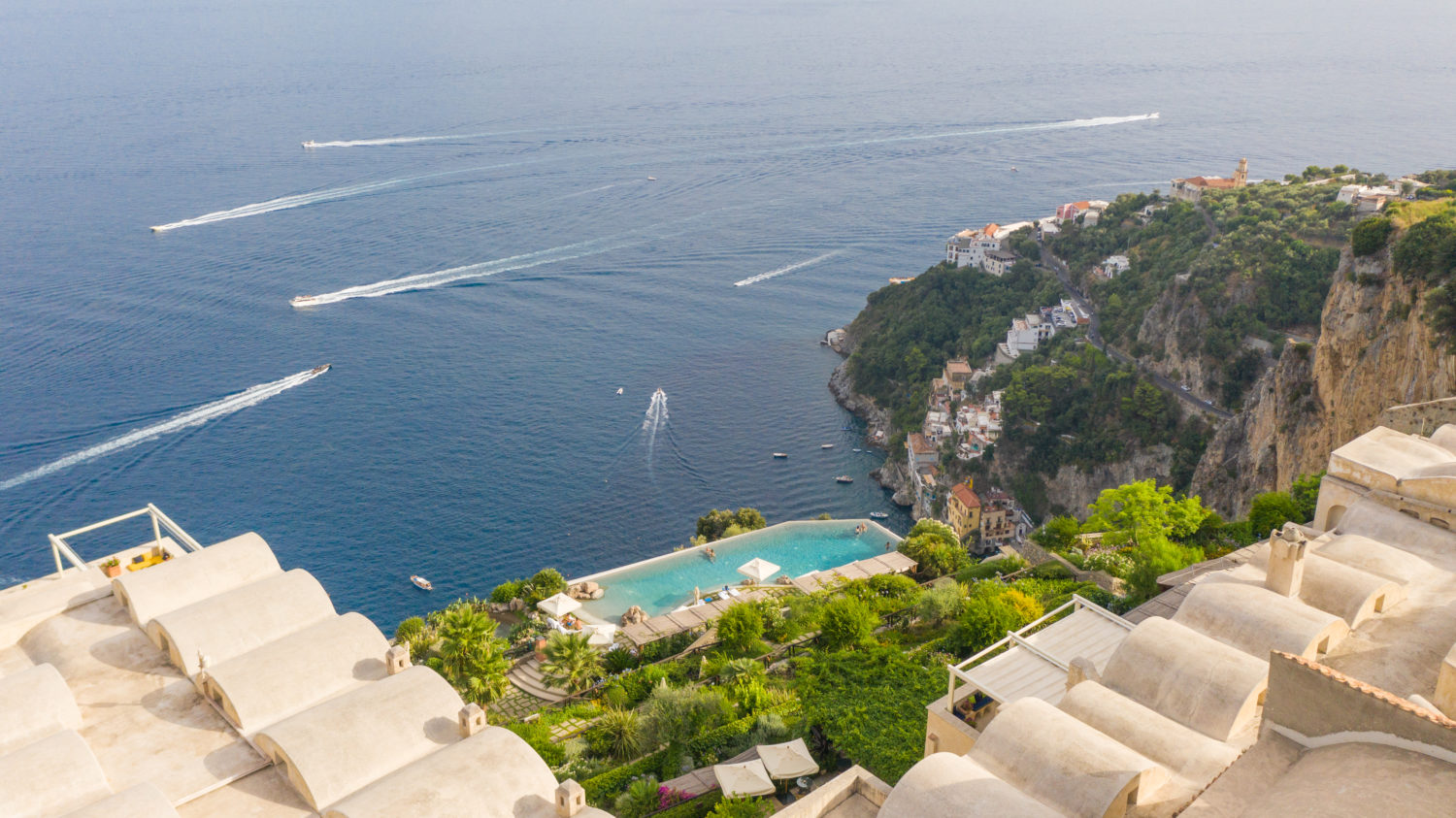 Located an hour's drive from Naples and stretching 34 miles between the towns of Positano and Vietri Sul Mare, the Amalfi Coast is a designated UNESCO World Heritage Site steeped in history and glamour, attracting thousands of visitors each year from all around the world. Driving enthusiasts will not be disappointed by its winding roads, along which are located thirteen picturesque towns, countless lemon groves and over 100 beaches, set against the backdrop of the vast, sparkling azure-blue waters of the Mediterranean Sea.
With 20 rooms and suites available, Monastero Santa Rosa is a sanctuary that offers guests a chance to escape the crowds and unwind. Dating from 1681, the property was home to cloistered nuns for some 200 years before it was purchased in 1924 by a Roman hotelier who began the journey of transforming it into the beautiful hotel it is today.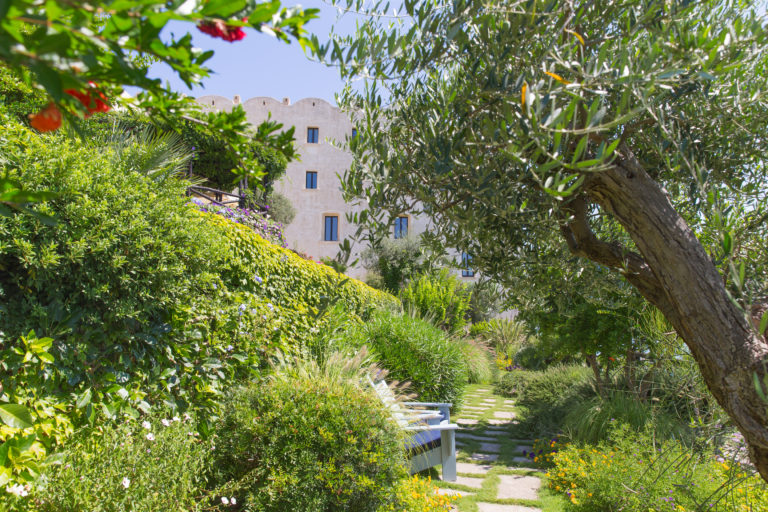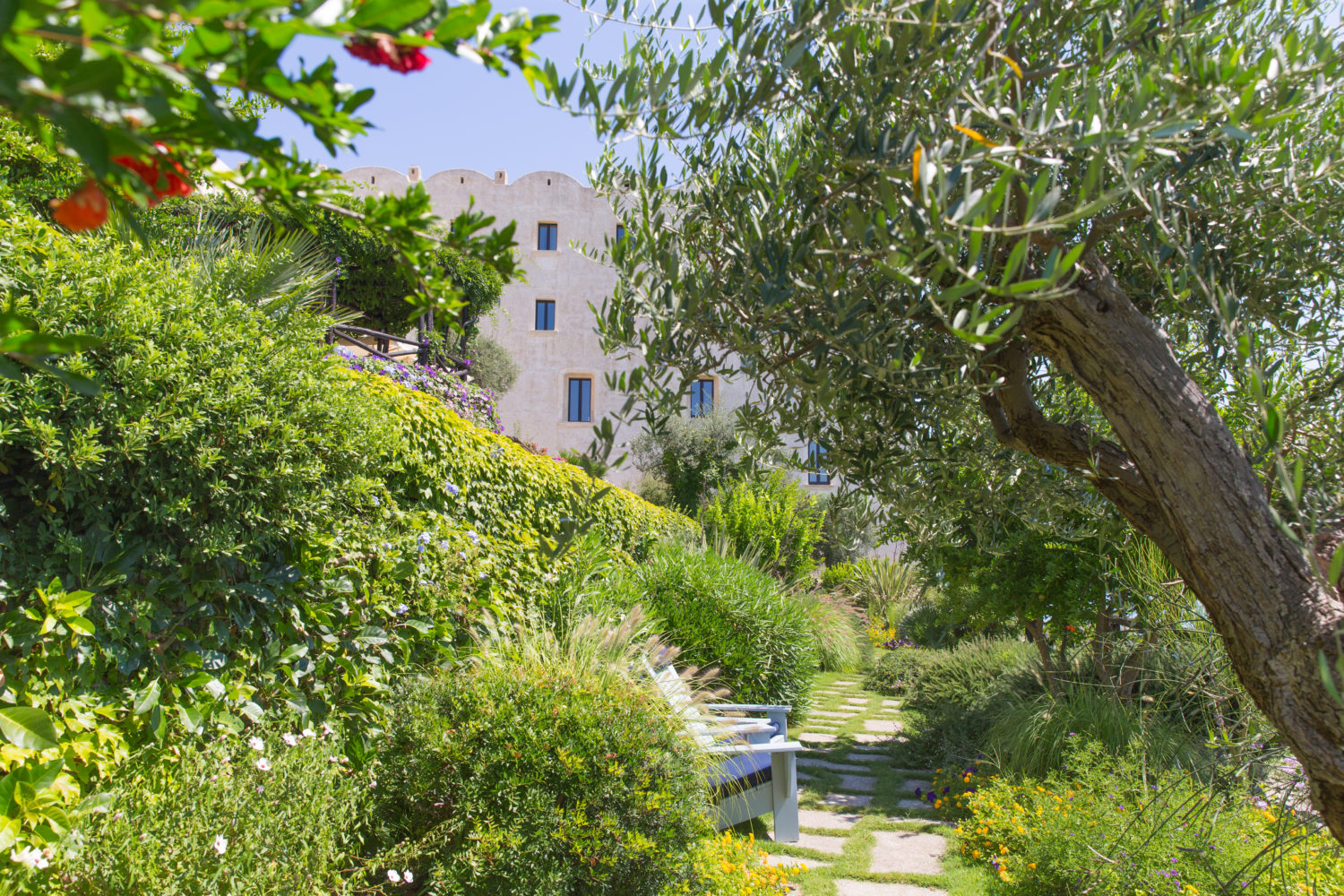 Guests are welcomed with a fresh lemonade served in an original rotating cabinet located by the front door, which allowed the sisters of Santa Rosa to trade goods with the outside world, and Sfogliatella — a delicious pastry invented by the nuns and for which they became renowned.
Many of the monastery's original features remain. The interior design scheme tastefully incorporates confession boxes and prayer rooms — (the former is where guests are asked to leave their feedback slips) — with long alcove corridors filled with antique furniture and large windows offering dramatic framed views of the mountains and sea, so stunning you'd be forgiven for thinking they were paintings.
Monastero's luxurious bedrooms, formerly the nuns' living quarters, are named after medicinal herbs still grown in its gardens today. Each room features a sumptuous bed dressed in fine linen and a stone-tile bathroom with a large walk-in shower, and offers incredible views of the surrounding area.
Head outside to soak up the sunshine with a stroll through the hotel's classical Mediterranean gardens, cascading across four terrace levels. Filled with fragrant flowers, herbs, and lemon and olive trees, absorb the smells and enjoy the sounds of bird song.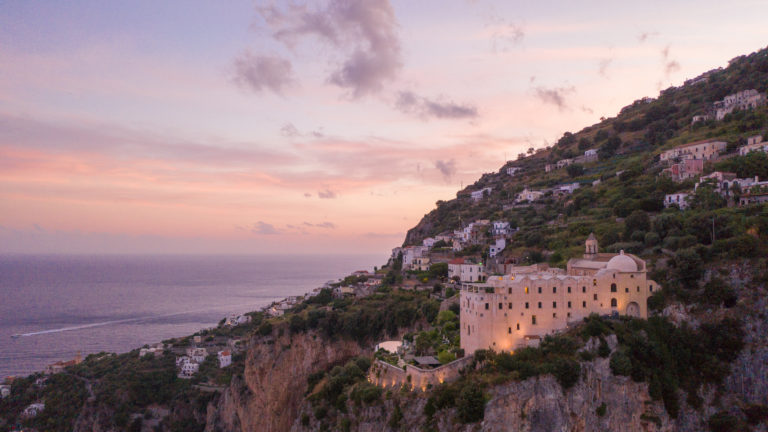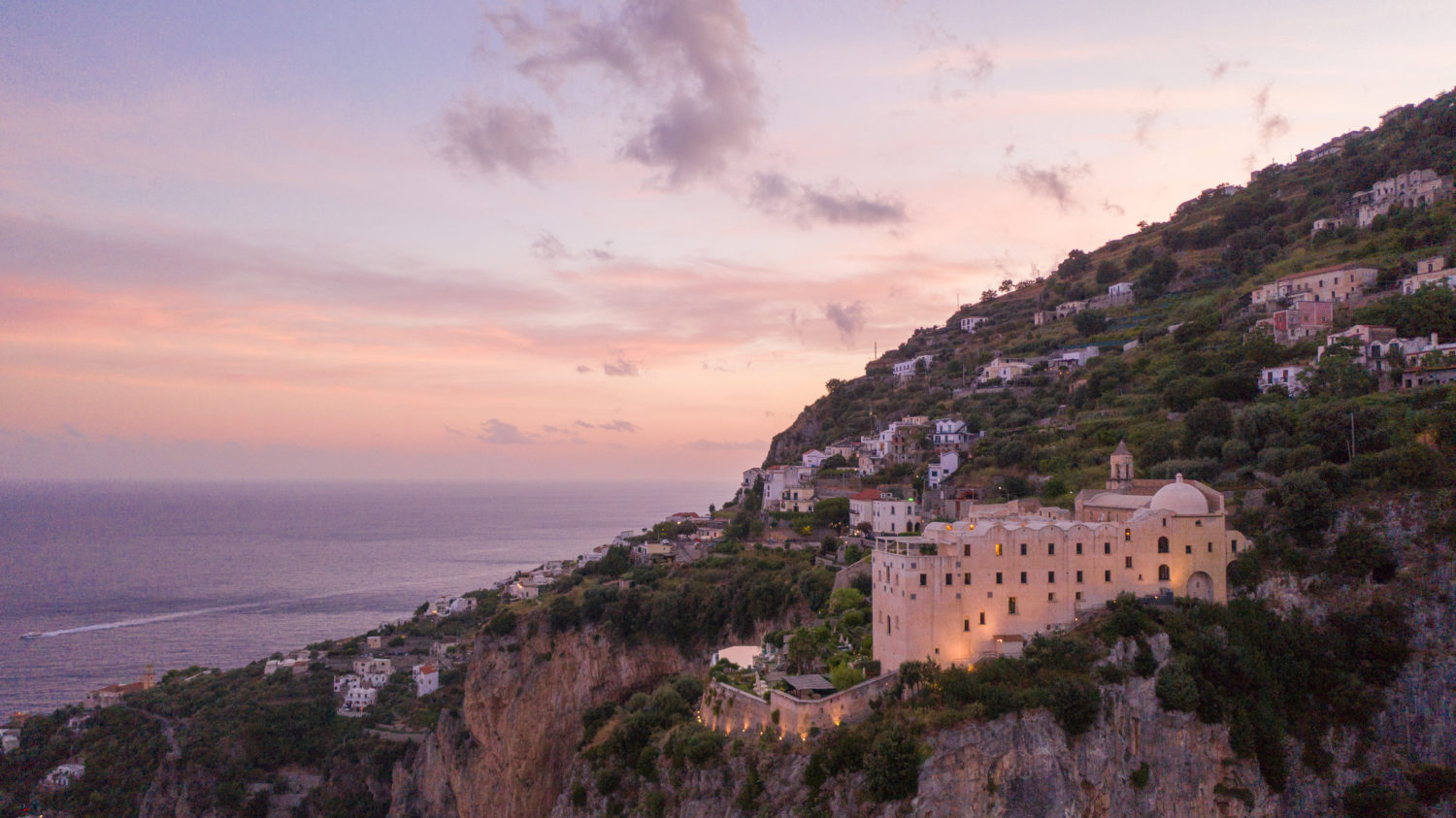 The pool area, centred around a show-stopping infinity pool set into the cliff, is the perfect place to unwind and cool down. The pool's aqua-blue waters blend seamlessly into the sea, which stretches for miles before melding with the sky on the horizon. Continue relaxing in the thermal wellness spa with vaulted ceilings, mosaics and stone walls. With an extensive list of treatments, it is the perfect place to be pampered. For those who like to stay active, there is an open-air fitness centre.
Expect a culinary delight at the hotel's Michelin-star restaurant, Il Refettorio. For quintessentially Italian dishes with a modern twist, try the seven-course tasting menu the Executive Michelin star Chef, Alfonso Crescenzo. Paired with local wines from the restaurant's well-stocked cellar, it is a feast for the senses, showcasing herbs and vegetables picked fresh from the hotel gardens.
Move to the veranda and soak in the dreamy views during sunset as the sky turns from hues of reds and pinks to purple and then indigo, sprinkled with twinkling stars. Aperol spritz in hand, Monastero Santa Rosa is a slice of Italian heaven.
@monasterosantarosahotel
Via Roma 2, 84010 Conca dei Marini (SA), Amalfi Coast, Italy