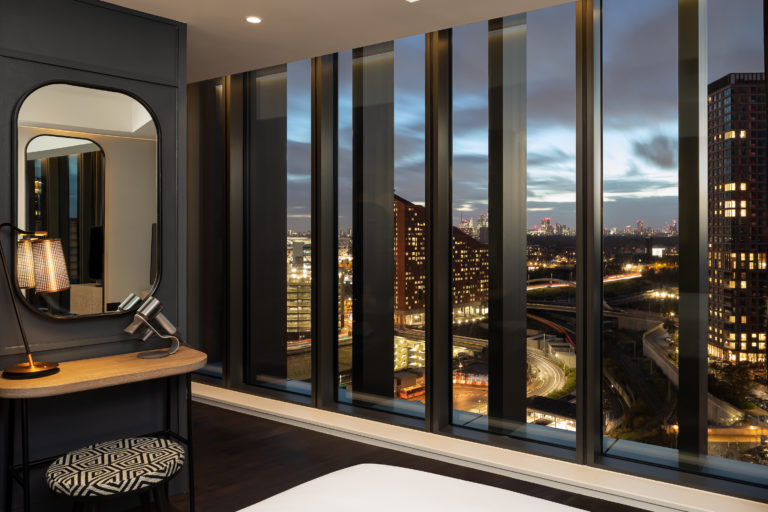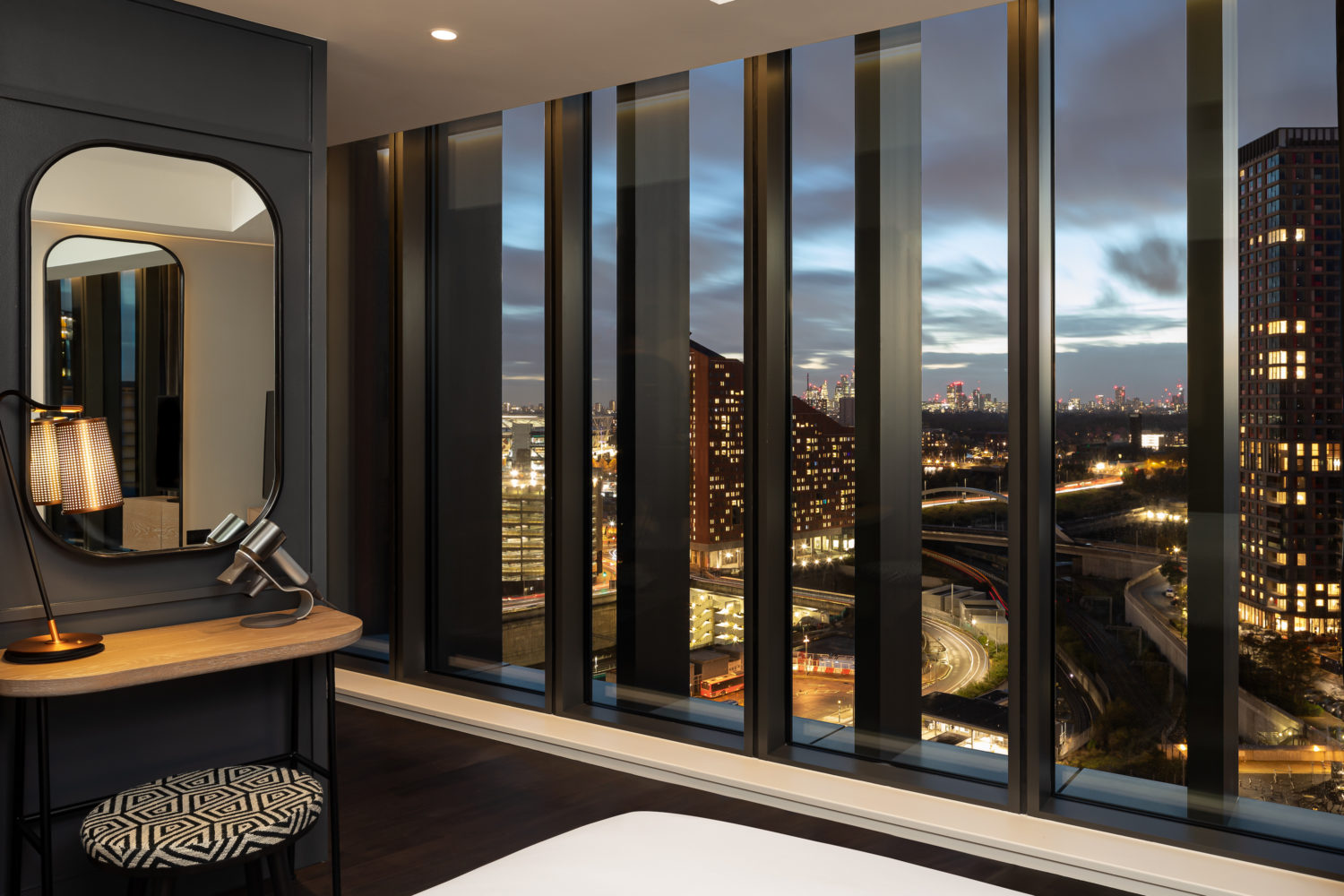 Tucked right next to the wild greenery of Stratford's olympic park sits East London's newest hotel The Gantry. This plush and elegant design lead hotel brings a new and delightful place to stay to Stratford. It also promises a thrilling food and drinks scene to the local area. This plush hotel is wonderful to stay in, wether it be for a business trip or a weekend getaway.
The Gantry is an independent design hotel, the fourth property in the curio collection in London. Offering an impressive 291 rooms over 17 floors, the feel of the rooms are relaxed and comfortable with a characterful feel. A home away from home the Gantry is a luxe destination for businesspeople and visitors.
When it comes to food, the Gantry has a lot to write home about. Dine in style at the hotels main dining spot, Union Social. This restaurant sits on the first floor of the Gantry wrapped around with a swish cocktail bar. The windows spread from floor to ceiling, giving excellent views and unmatched natural light.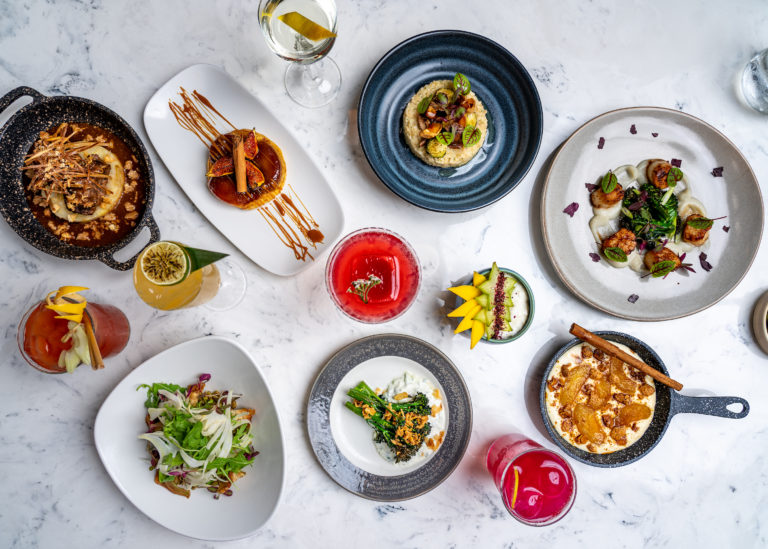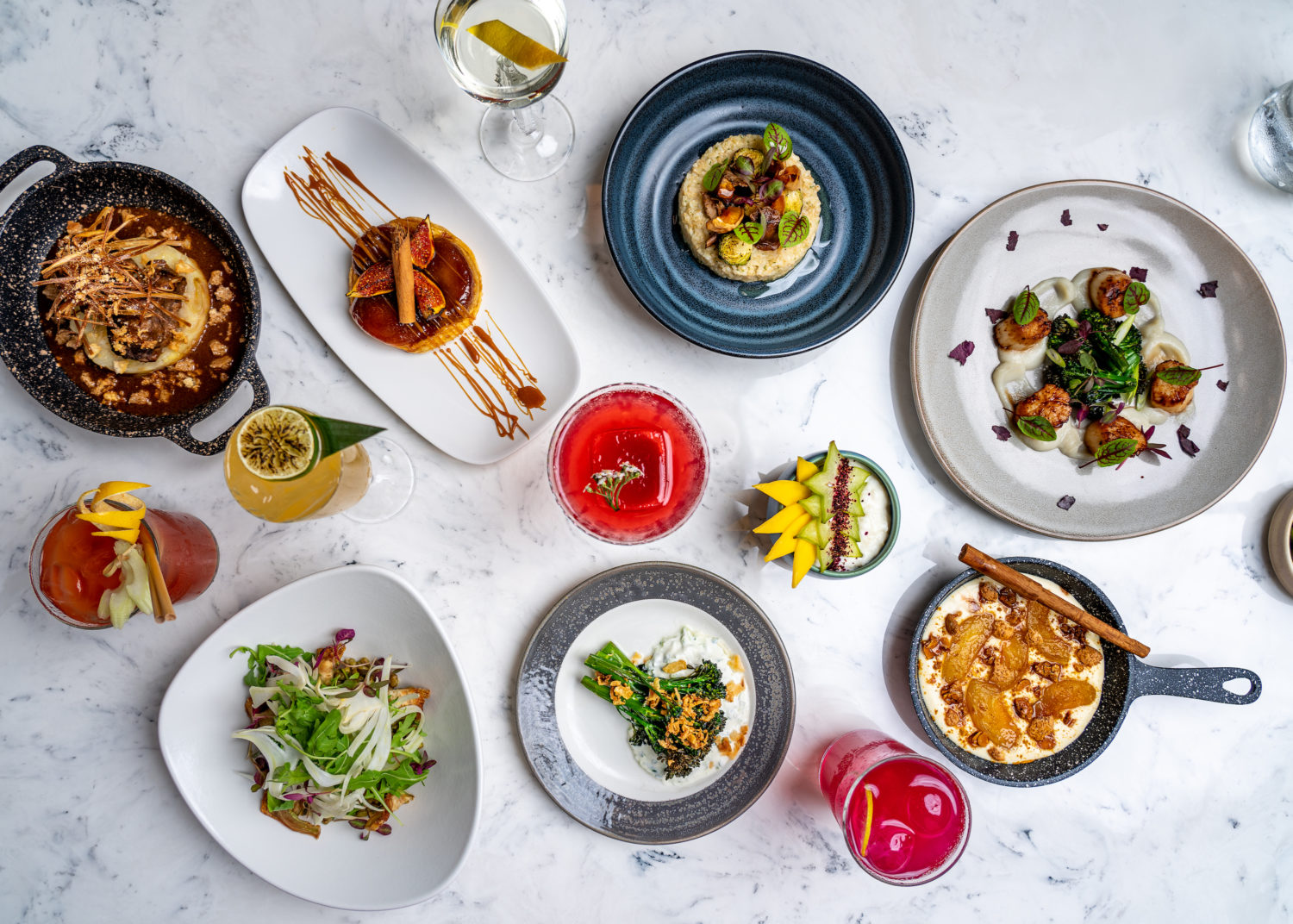 Union Social serves a relaxed globally inspired menu. Executive chef Salvatore Coco has travelled extensively and this is reflected in his menus. Local produce also features in Coco's menus, including pan fried scallops locally sourced from the South east of England. The scallops are served with Jerusalem artichoke purée and crispy onion. Home made Portuguese style salt cod fritters are an absolutely delicious small plate. Dorset crab and prawn bisque tagliatelle and shoulder of lamb, pearl barley with fresh spring greens are all a celebration of local produce.
Union Social also has a menu of fresh and nutritious salads, perfect for working professionals grabbing lunch.
The drinks at Union Social are curated by award winning mixologist Walter Pinus. The Travelling Urban Flavours cocktail menu features a twist on the classic cocktail. Enjoy sipping a salted caramel infused Piña Colada or a beetroot and thyme Paloma.
Coupe at Union Social is The Gantry's sparkling bar. It has banquet seating and an outdoor terrace. Offering an exciting menu of effervescent refreshments and championing English sparking wine. Guests can enjoy some of the U.K.s finest fizz from the Gusbourne and Rathfinny estates.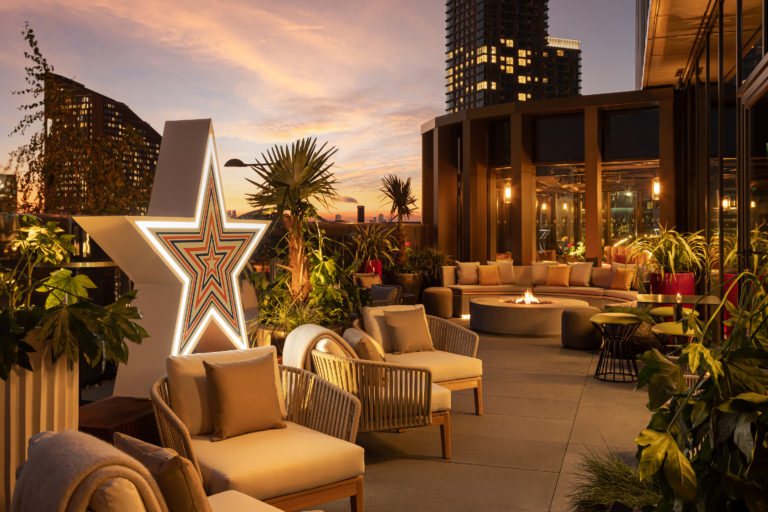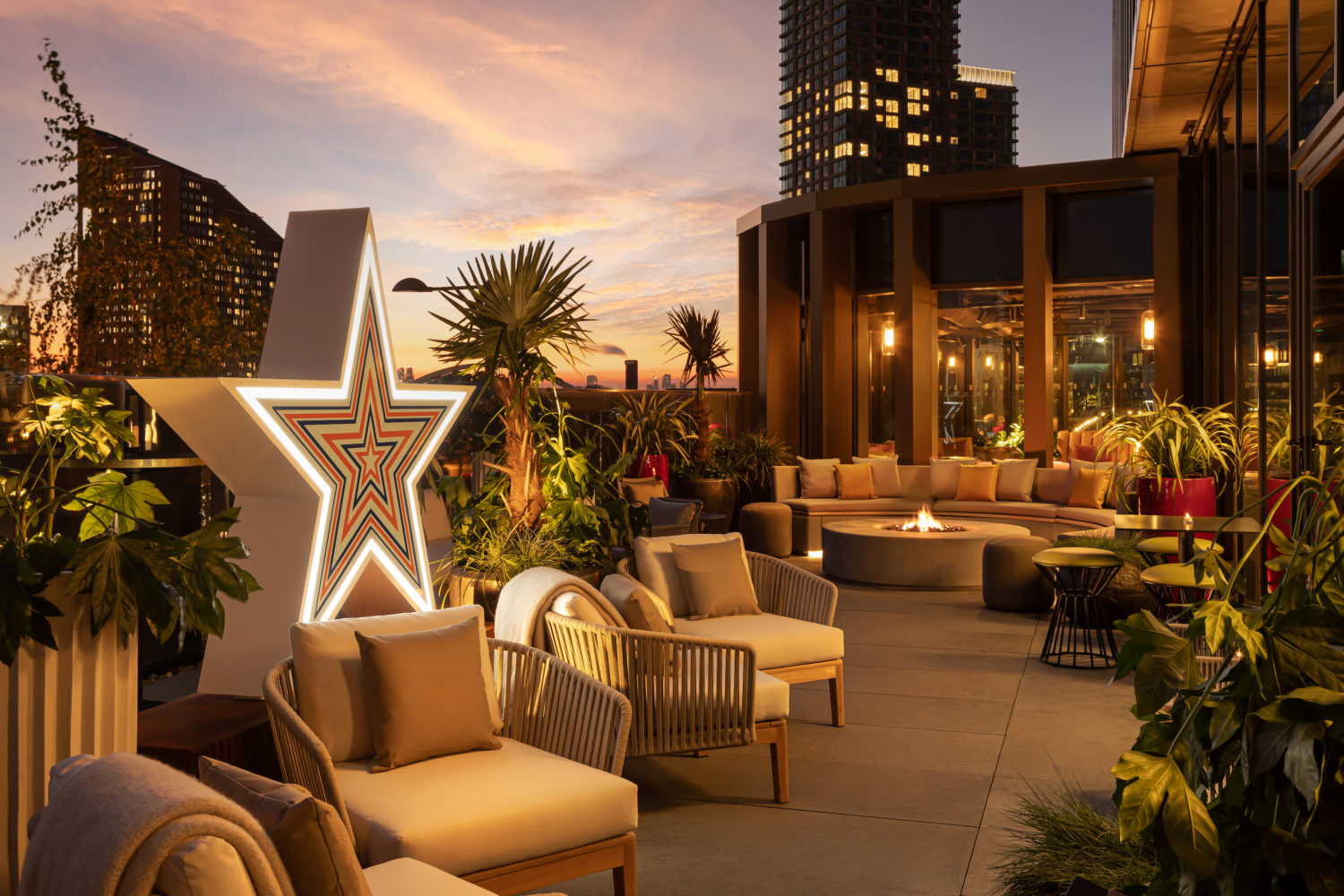 The Gantry is soon to offer a bustling food market, deli and coffee shop. The artisanal market promises delicious curated wines and beers. The cafe will offer delicious cheese and charcuterie. A lovely slice of east London for a take home gift. As well as the delicious beverages on offer, the market will serve to be a friendly meeting spot for the gantry guests.
A rooftop bar is also coming soon to the Gantry, the sky bar situated on the 18th floor will offer an iconic sunset view of the capital. Enjoy live music, DJs and summer evenings here.
The Gantry, 40 Celebration Avenue, Stratford, London, E20 1DB