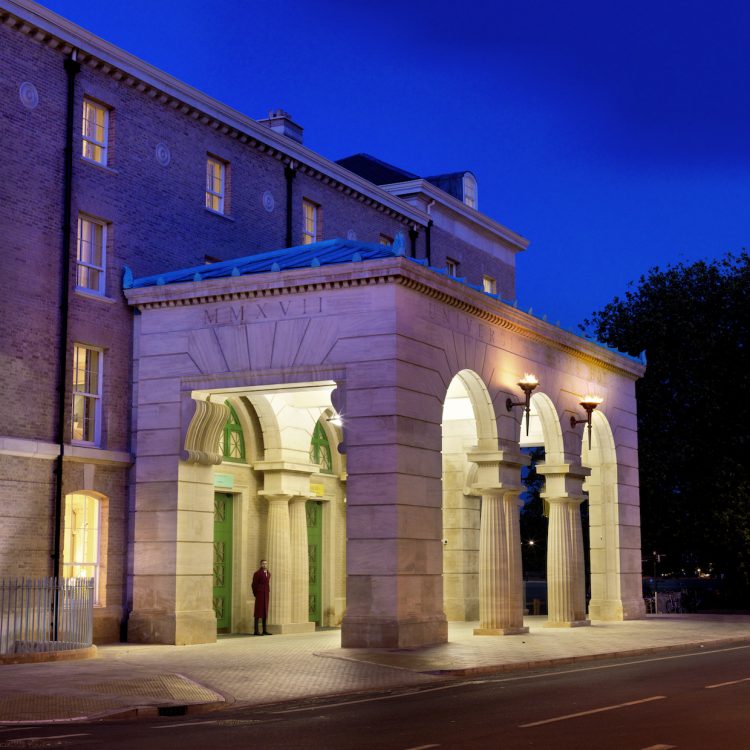 The University Arms hotel is the perfect place for a romantic rendezvous with the beautiful city of Cambridge. Dating from 1834, the grand old building began life as a coaching inn and retains many of its original features.

The hotel reopened last year after an extensive refurbishment that saw classical architect John Simpson and renowned interior designer Martin Brudnizki join forces for the massive project.

Guests enter through one of three grand doors beneath an elegant carriage porch. With 192 rooms University Arms, which is the oldest hotel in Cambridge, oozes traditional British charm, marrying the very best of classical and contemporary design.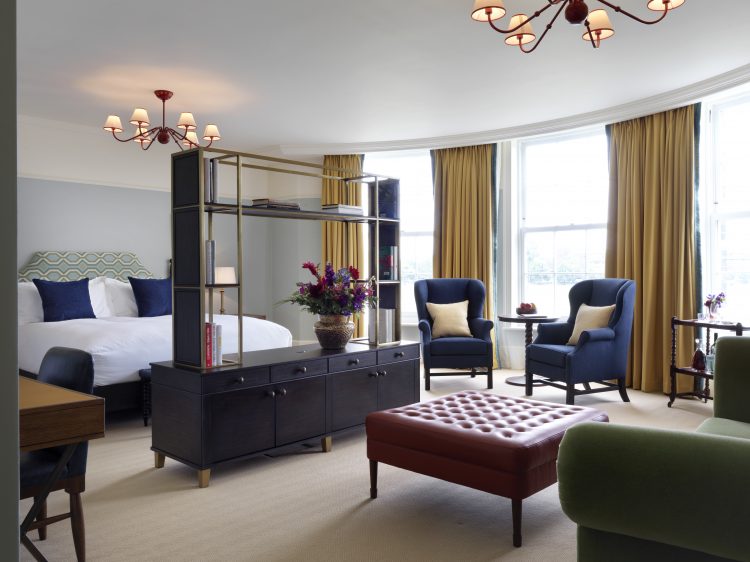 In homage to the city's world-famous university, the 12 suites are each named after legendary University of Cambridge alumni such as Hawking, Woolf, Darwin and Turing. Each of the suites boasts large windows overlooking Parker's Piece and offers a carefully curated selection of books, with an eclectic selection of art on the walls and a drinks table complete with fine sherry, port and whiskey.

My guest and I stayed in the Hawking suite and were instantly blown away by its size and beauty as we walked through the door. There is a large bed dressed in the softest white linen – getting into it was like sinking into a fluffy cloud. There are two televisions back-to-back – one facing the bed and the other facing the living area which features a leather-padded writing desk, comfortable sofa and low ottoman covered in a gorgeous material.

Nods to Stephen Hawking are dotted around the room, from the selection of books shelved around the televisions and by the bedside, to the quirky space-themed paintings and futuristic portrait of the legend himself. These modern touches aren't out of place in the contemporary room filled with classical furniture – Simpson and Brudnizki have added an eclectic and vibrant vibe throughout the whole hotel.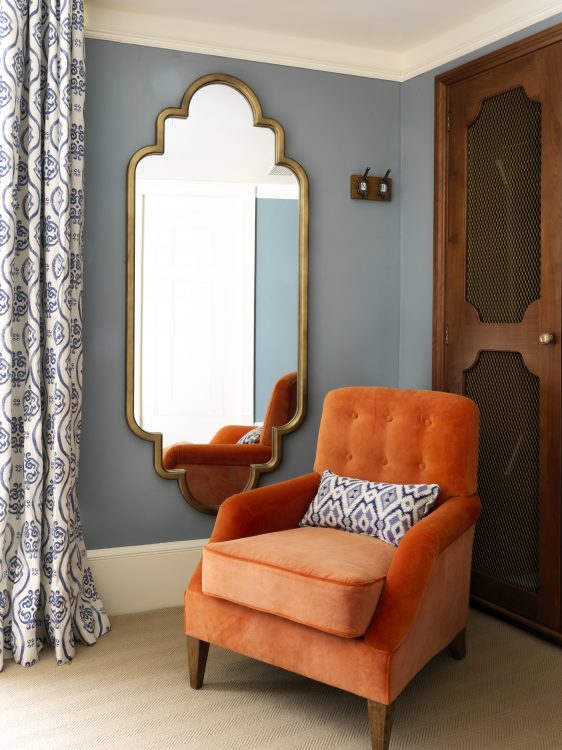 There's a large dressing room leading to the bathroom, which is complete with beauty table, chair and an ornate mirror. Every detail has been thought of, even down to the bespoke patterned china tea set that can be found inside the large wardrobe. Be sure to enjoy a cup of tea by the large bay windows in the morning, as the light floods into the room.

The bathroom is beautiful, with a black and white theme throughout including geometric floor tiles, white subway wall tiles and a double sink carved from black marble. There's a spacious walk-in rainfall shower but the real showstopper is the roll-top bath with gold feet and taps – I whiled away at least an hour soaking in the bubbly tub with a book, it was bliss.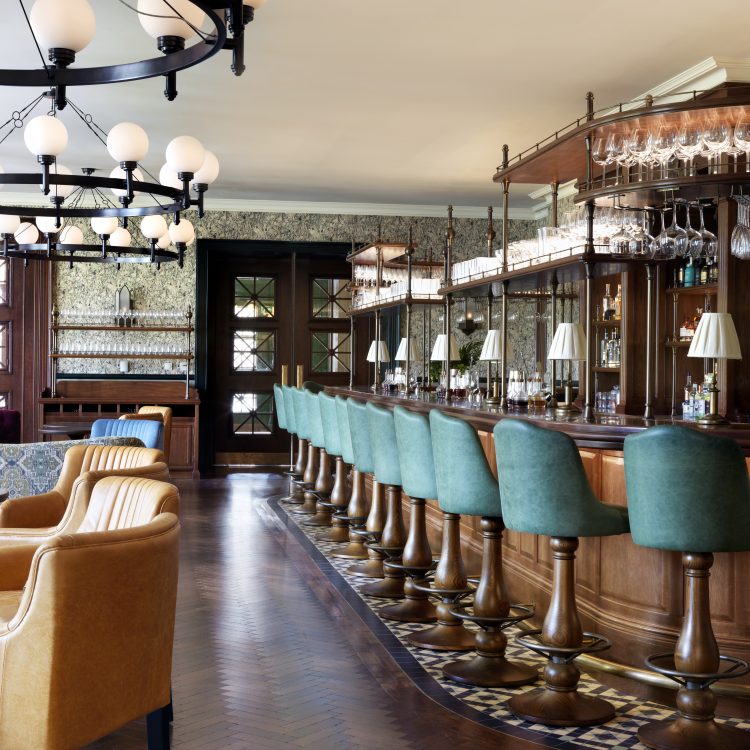 We began our evening in the hotel bar, which has been a meeting spot for over a hundred years. There's an extensive drinks list but I'd highly recommend the Bloomsbury Boozer, a sweet, floral concoction of Botanist Gin, elderflower cordial, lemon, raspberries topped with a fabulous pink raspberry foam. It's as pretty as it is delicious.

After a cocktail or three, we ambled through to the adjoining restaurant – which evokes a classic college dining hall – for a delicious evening feast. The menu at Parker's Tavern is simple but must not be underestimated, offering hearty portions of Great British comfort foods with a twist from head chef Tristan Welch's inspiration.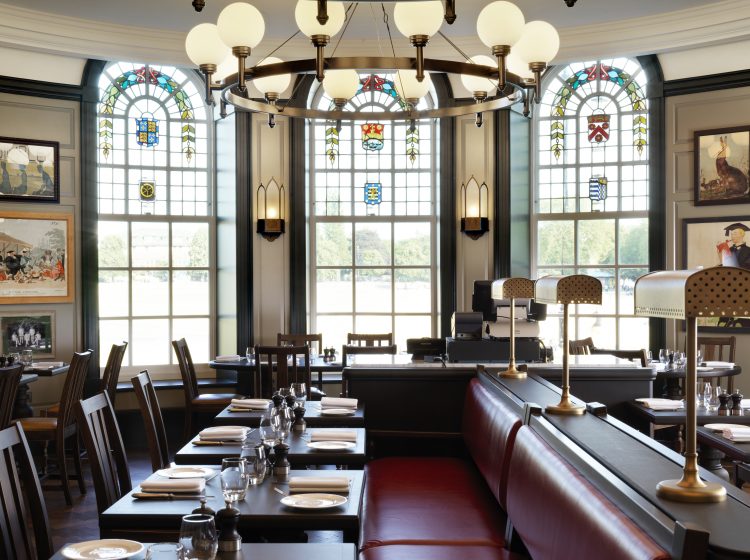 Favourite dishes include suckling pig with truffle mash, meaty Parker's Poutine and the Hobson's pie of the day. The Classic British Beef Spaghetti Bolognese is a must. Chunks of succulent ragout are cooked with bacon, red wine and tomato and served with perfectly al dente fresh pasta – it's totally divine and better than many bolognese I've tasted before, even in Italy. If you're too tempted by some of the other dishes on offer for mains, then a smaller starter size portion of the dish is possible.

If you, like us, are too full for a large dessert, be sure to sample the restaurant's charming ice-cream sundae offering. The build-your-own service comes on a fun menu on which you tick boxes with a pencil to select your ice-cream flavours, toppings and sauces, and there's plenty on offer.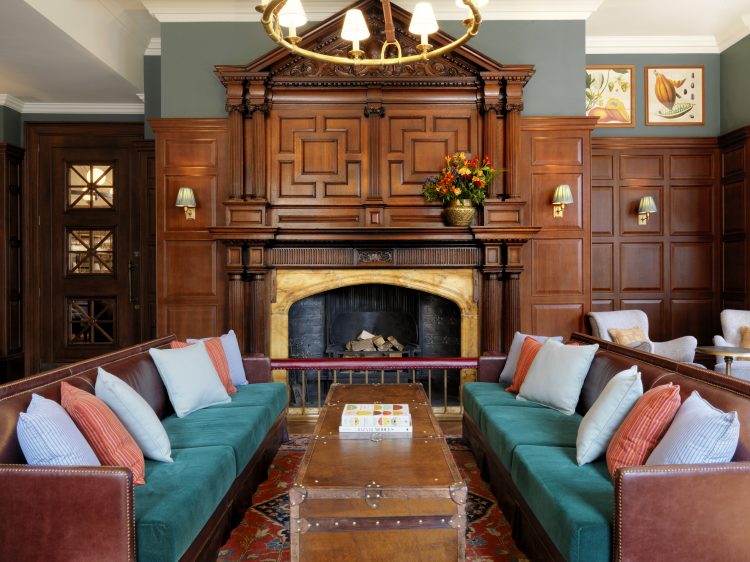 Then retire to the cosy library and take solace in a soft leather beside the roaring fire with a glass of Single Malt in hand. With shelf after shelf of books to browse, there's no shortage of after-dinner reading material.

Before departing, be sure to visit the lobby toilets where Alan Bennett's soothing narration of The Wind in the Willows plays. The University Arms is the perfect place to pause – indulge in wonderful service, hearty food and stunning rooms – after soaking up the beauty and rich history of Cambridge.

University Arms

@university_arms
Regent Street, Cambridge, CB2 1AD