Made up of thirty-three islands, the tiny Gulf nation of Bahrain is so much more than just its luminous skyline of shiny skyscrapers and population of expats. With a collection of time-defying forts rising up from the earth like larger-than-life sandcastles and restored Muharraq houses championing Gulf Islamic architecture, Bahrain retains an ancient soul and sense of individuality—you just need to look for it.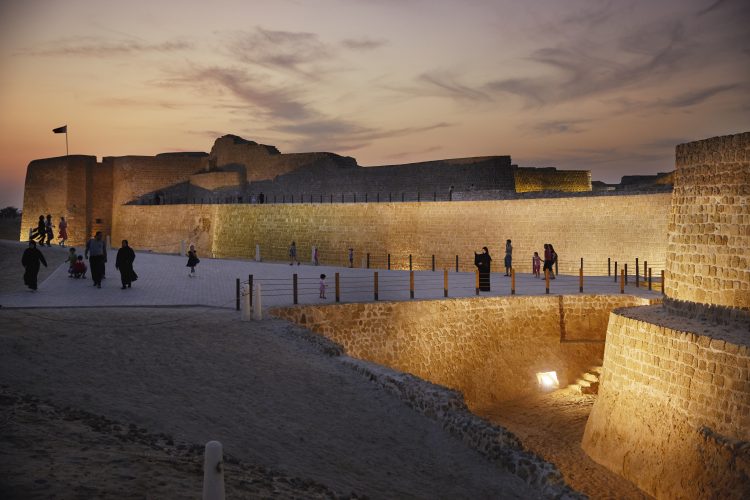 During the Bronze Age, Bahrain was the domain of the ancient Dilmun civilization, and the Bahrain Fort, a UNESCO World Heritage site, was once its capital. Today, history buffs can wander the sand-dusted stone ruins and peek into the fort's chambers to see things like the gravity-fed ancient date press. Another way to wander through the past is by walking the whitewashed, date-palm-shaded lanes of Muharraq along the Pearling Path. Lined with the refurbished homes of wealthy Pearl merchants (and later notable figures like top journalists), visitors can now freely enter and explore these historical buildings with or without a guide.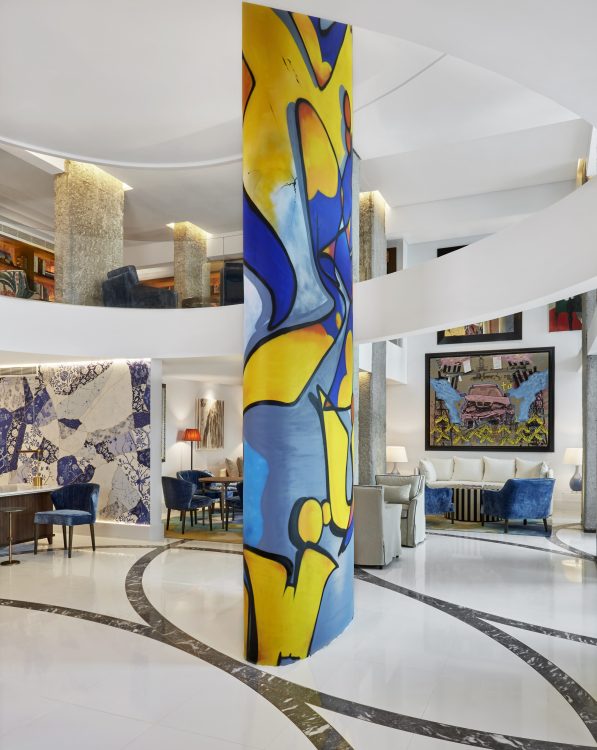 Plentiful in the sun-fed, shallow waters of the Arabian Gulf, pearls have been an integral aspect of Bahrain's culture. (A mention of "fish eyes" from Dilmun was found in an Assyrian text that dates back to 2000 BC.) Prized for their size and iridescent luster, Bahrain's peals lured international jewelers like Jacques Cartier to the country in the early twentieth century. But by the 1930s when the oil industry rose to prominence, pearling lost its economic luster.
Today, visitors can go pearl diving at one of several licensed scuba centers, though in the past, the only technical equipment used was a weighted rope and nose plug. You'll get to collect up to 60 oysters—and any pearls you find are yours to treasure.
There's plenty of International food on offer but for something authentic, start the balmy morning with a traditional Bahraini breakfast at the rustic and buzzing Haji's Café located right by the main Manama Suq. Dating back to 1950, Haji's dishes up unfussy foods like warm, floral-scented saffron milk and oven-hot khubz,round flatbread.
As far as accommodations are concerned, there's no shortage of princely palace hotels. The Four Seasons is particularly impressive with an airy garden lobby of silk-leafed olive trees, perhaps meant to evoke the Garden of Eden, Bahrain's mythological provenance. But for culture vultures, the choice has to be the newly opened boutique hotel, The Merchant House, coolly dressed in local contemporary art and masterpieces by big names like Damien Hirst, Andy Warhol, and Henri Matisse.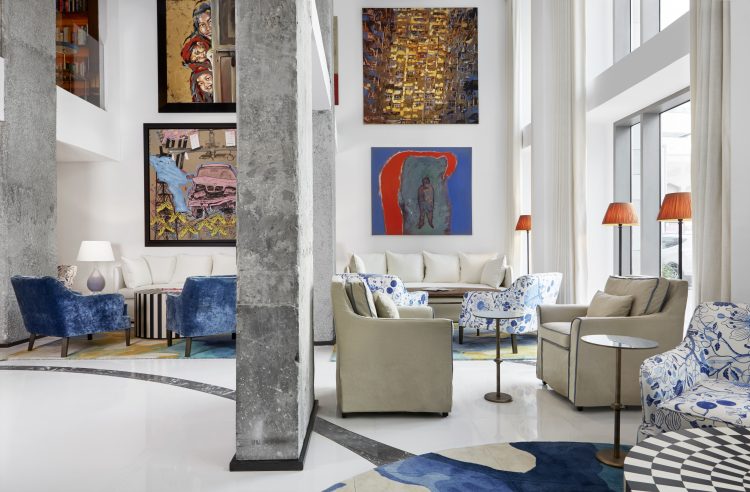 Culture is all about the people, and Bahrainis are wondrously welcoming and memorably friendly. If you're after your history and know-how with warm human appeal, book a tour with the local Bahraini guide Zahra ([email protected]) who will generously provide you with an authentic insider's perspective—and plenty of laughs.