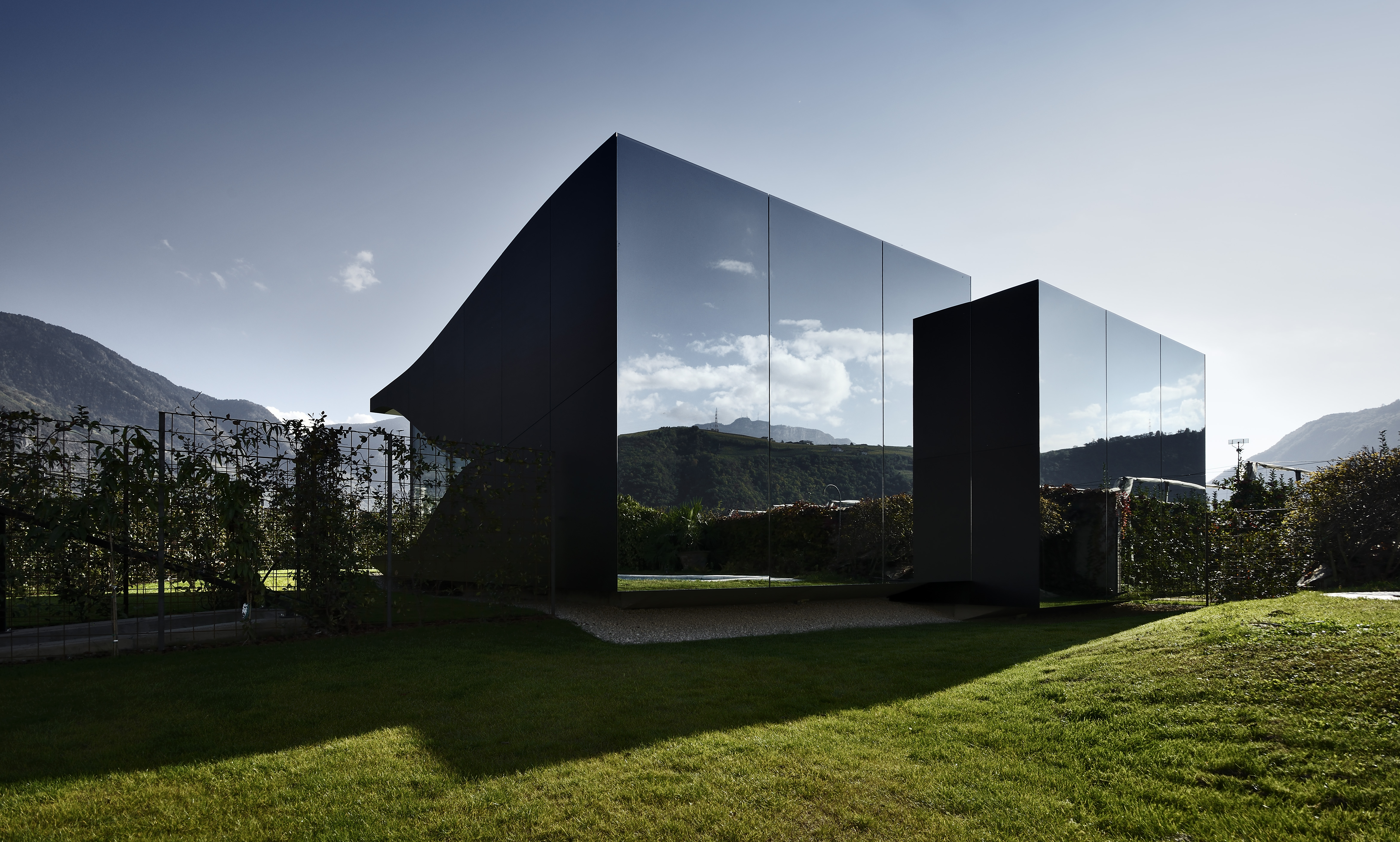 With its majestic snow-topped mountain ranges, charming towns and luscious green meadows decorated with wildflowers, South Tyrol is a real hidden gem, nestled in between Austria and Switzerland. The province once belonging to Austria but is now Italian territory and is unprecedented amongst the rest of its European peers, with its people speaking three languages; German, Italian and Ladin.
South Tyrol has produced some of the world's greatest talent, and they return to the area for inspiration to this day. Stefan Siegal, founder of Not Just A Label and world-famous mountaineer Reinhold Messner, were born and raised in South Tyrol. Messner is the first man to complete a solo ascent of Mount Everest without the use of contained oxygen.
It is easy to see why the province is such a rich source of inspiration. It's landscape is mind-blowingly picturesque. It is also home to the magical Dolomites, a UNESCO World Heritage site.
With over 300 days of sunshine a year, South Tyrol is mother nature at her finest.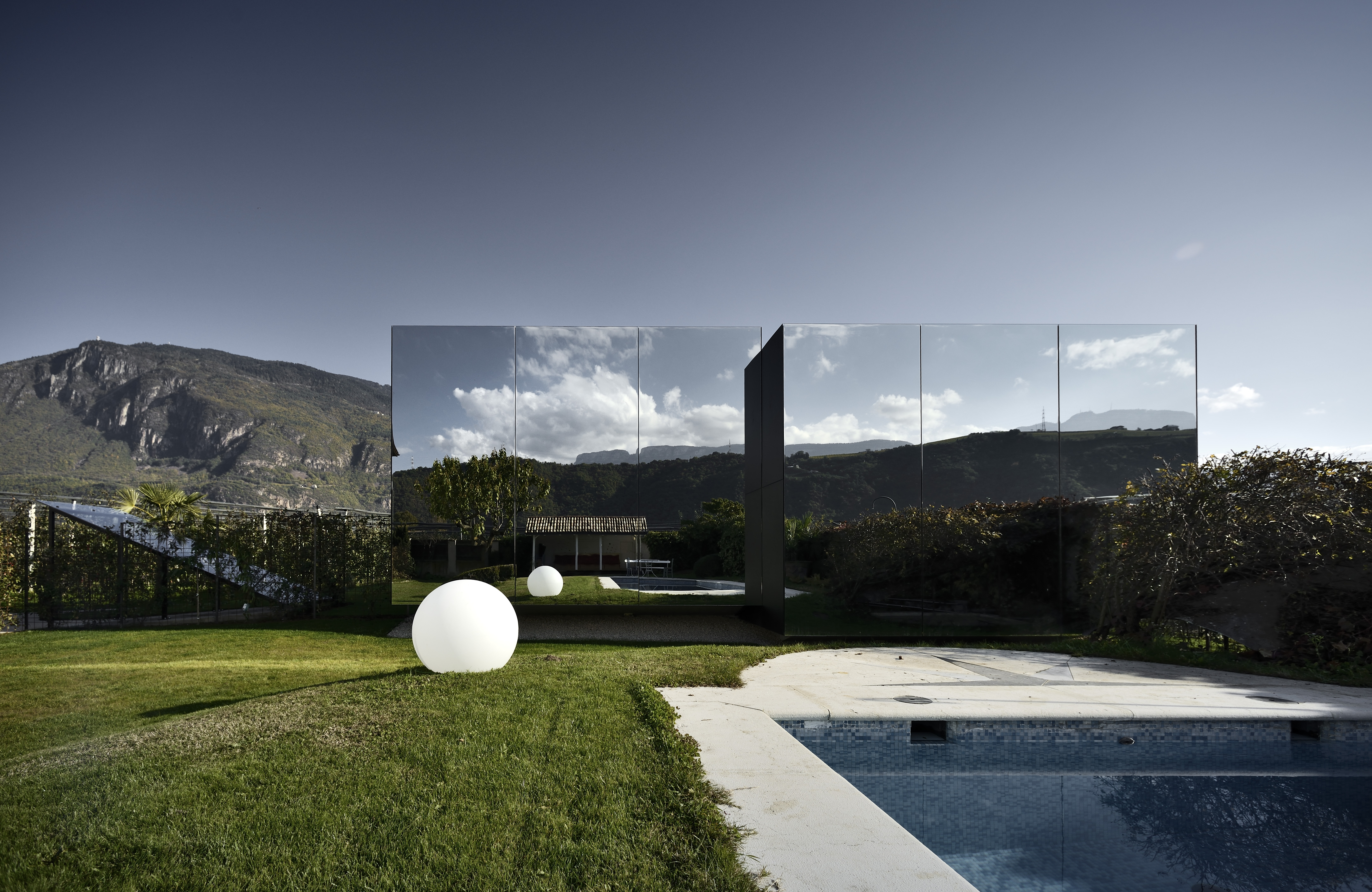 Stay at the Mirror Houses
The Mirror Houses are a pair of avant-garde properties, designed by celebrated contemporary architect Peter Pichler.
Located in an apple orchard just outside the city of Bolzano, the Mirror Houses are a vision of modern master craft. The front is made entirely of glass while mirrored glass borders the sun-soaked gardens at the back affording panoramic views of the private swimming pool and the Dolomites.
Each cutting-edge property boasts contemporary interiors and is flooded with natural light and ventilation through large skylights, which allow guests to enjoy uninterrupted views of the star-filled sky at night.
While it is the perfect place to get away and be one with nature, it is only a 20-minute drive into Bolzano's city centre.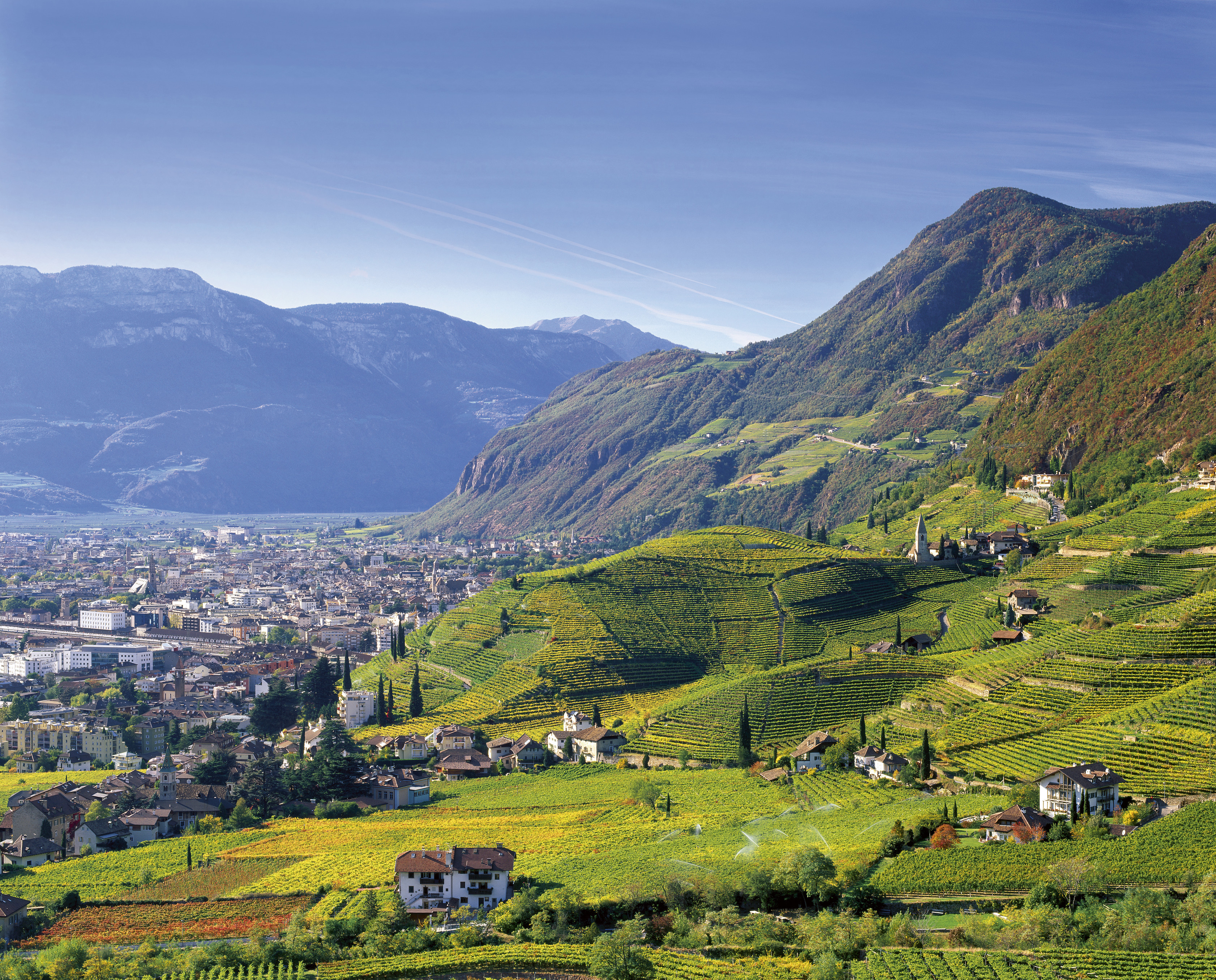 Eat at Löwengrube
The city of Bolzano has a romantic and rustic feel, featuring idyllic pastel buildings embellished with murals.
The local restaurants have colossal collections of wines, in fact, they are more like wine cellars with restaurants attached. Löwengrube is Bolzano's oldest traditional inn and boasts the oldest wine bar in the city and a wine cellar that dates back to 1280 A.D. It serves delicious traditional food and over 1000 spectacular wines.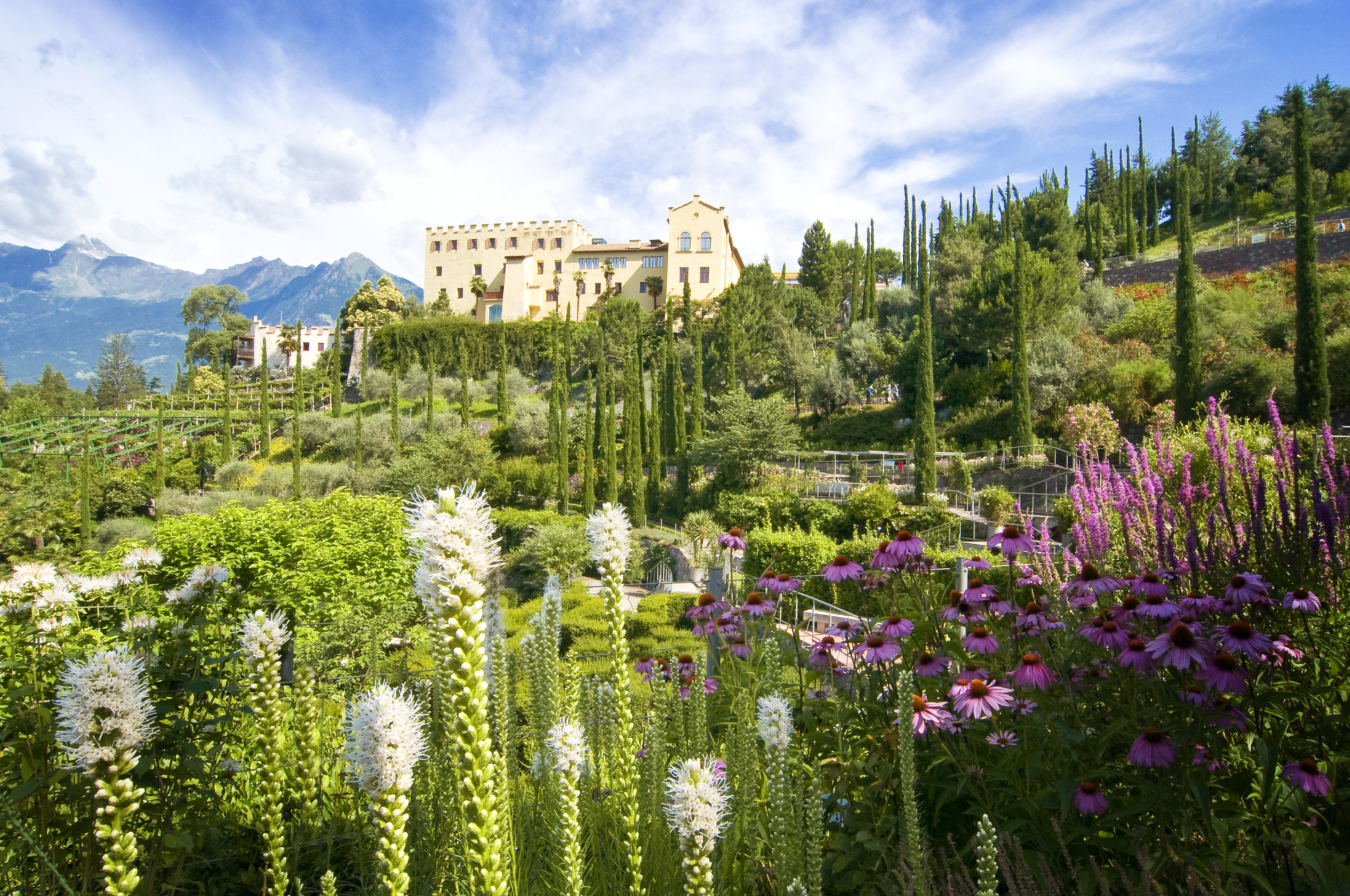 Explore Merano
The medieval spa town of Merano is home to world-famous natural thermal baths with healing radon water from the springs of Mount Vigilio. The enchanting town has attracted many notable people looking to escape the hustle and bustle of city life. Over 100 years ago Empress Elisabeth of Austria visited, drawn to the mild climate and stunning scenery, putting the small town on the map.
She would leave her holiday residence at Trauttmansdorff Castle and explore the old municipality of Merano, taking in the majestic villas, vast parks and enchanting manors. Follow in her footsteps by taking a leisurely stroll through this picturesque town.
Be sure to try Pur Südtirol's Tyrolean Speck with cheese, bread and a glass of red wine. The ham is a local delicacy and has been around since the early 13th century. For dessert, try their famous apple strudel, made with apples hand-picked with the town's extensive orchards.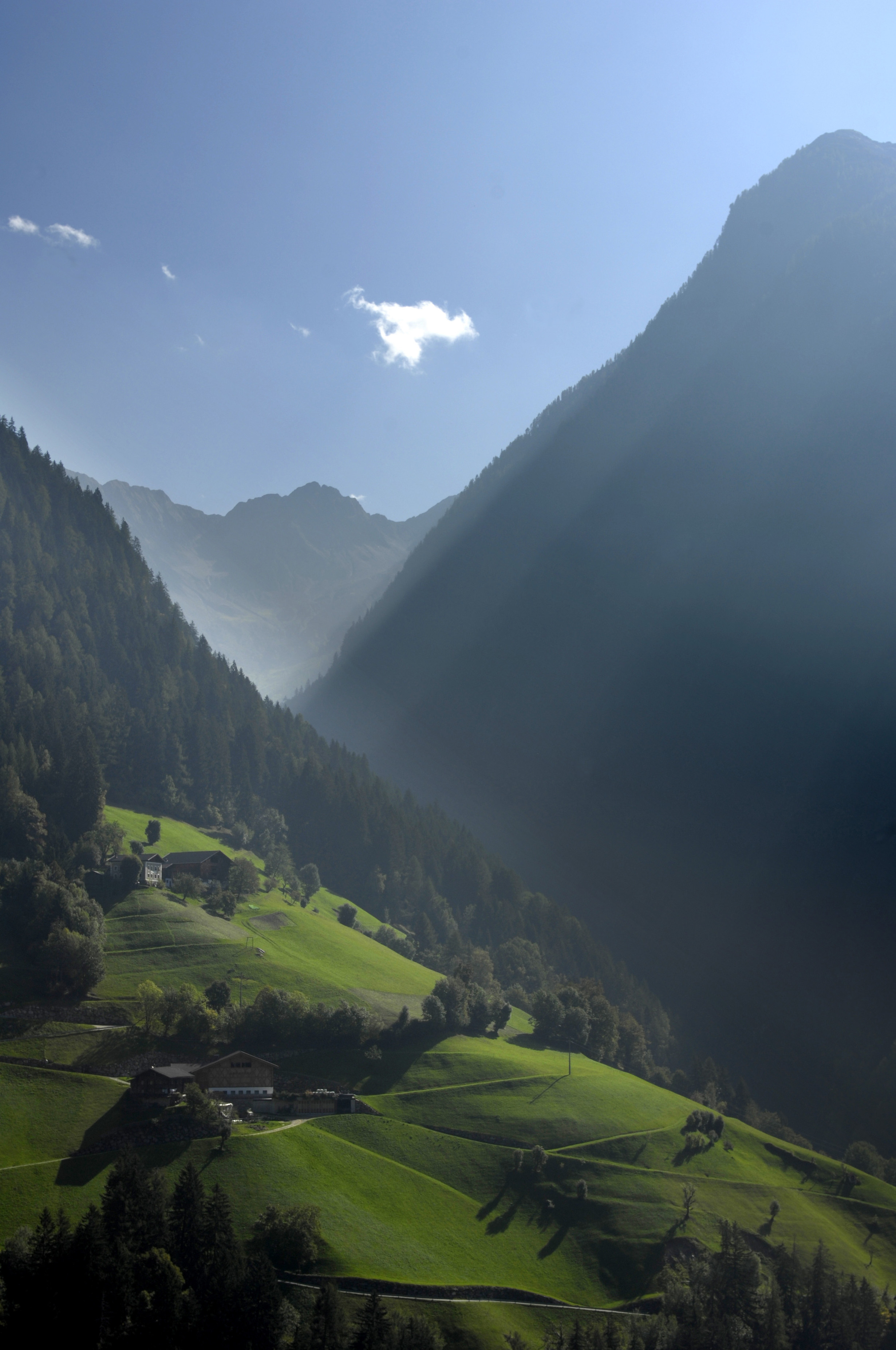 Visit the Kronplatz Mountain
You can't visit South Tyrol and not venture up a mountain. It is more than worth the effort with plenty to do and even more to see.
The quickest way to reach the peak is undoubtedly by cable car, which caters to all skiing abilities: beginners, cruisers and experts. If you're into skiing, Plan de Corones, is South Tyrol's number one ski mountain.
The adventure starts as soon as you enter the lift. The ascent brings into view a landscape so extraordinary that it will leave you speechless. Quaint towns and villages are dotted below, against the backdrop of the magnificent Alps. It takes a moment to realise that untouched beauty such as this still exists in the modern world.
A highlight is the Messner Mountain Museum, the sixth and final institution by Reinhold Messner. The Corones museum, designed by the late legendary architect, Zaha Hadid, is a beautiful exhibition of her work. It also features Messner's collection of records that give an incredible insight into the supreme discipline and sacrifice of mountaineering.
On average, it can take up to three years to plan an expedition, yet no amount of planning can completely prepare you for the dangers you might face. The display itself is passionate and inspiring. To hear the trials and tribulations that Messner encountered first-hand will never leave you.
Messner once said: "When I rest, I feel utterly lifeless except that my throat burns when I draw breath… I can scarcely go on. No despair, no happiness, no anxiety. I have not lost the mastery of my feelings; there are no more feelings. I consist only of will. After each few metres, this too fizzles out in unending tiredness. Then I think nothing. I let myself fall, just lie there. For an indefinite time, I remain completely irresolute. Then I make a few steps again."
With scenery like an oil painting, there is no better place to hike than around the  Val Pusteria-Pustertal valleys. It is the most harmonious of nature's offering, with emerald meadows, lush fairytale forests and gentle hills.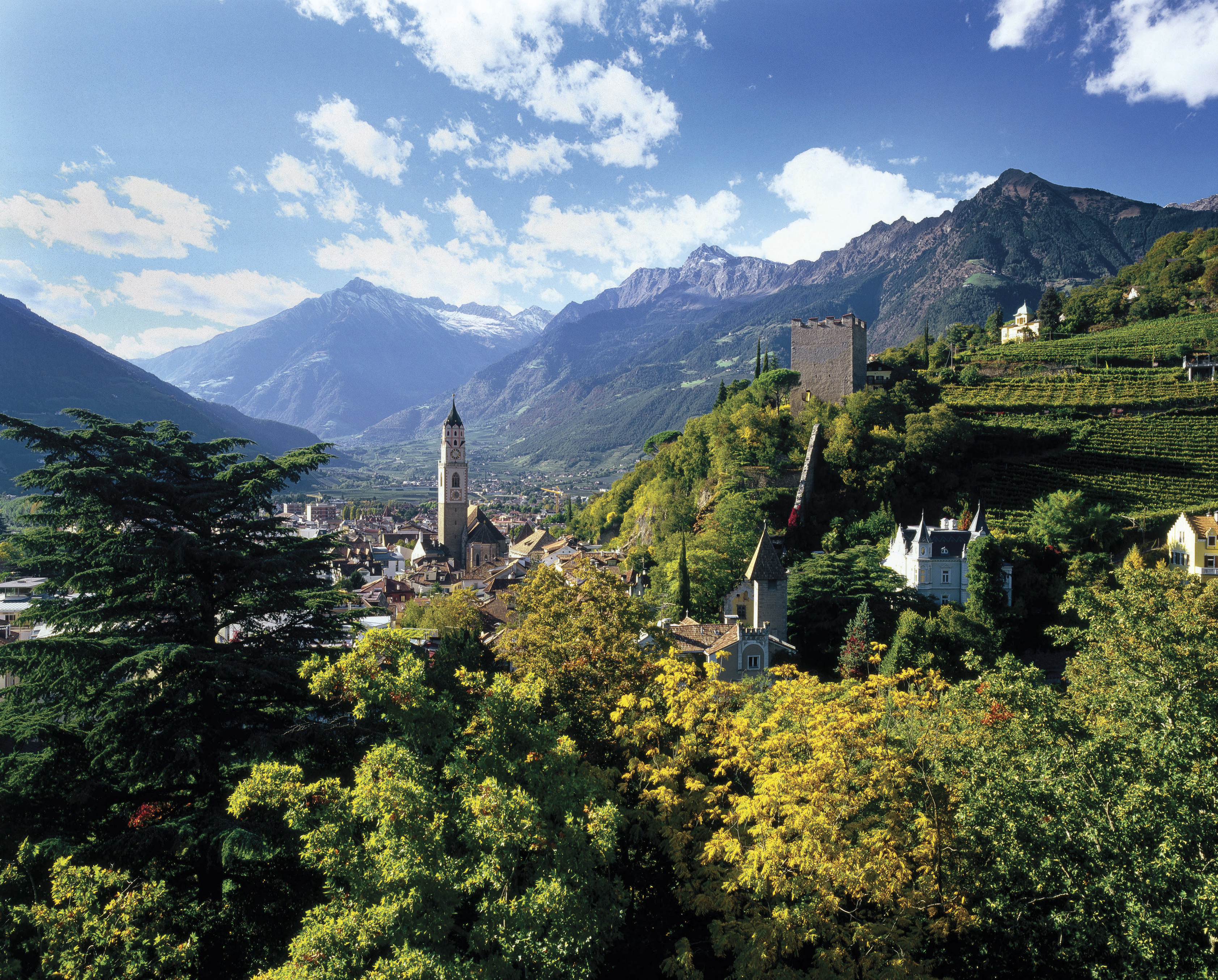 Enjoy the beautiful village of Magrè
This little medieval village is bursting with charm and beauty. It is famed for its wine production, with the ancient grapevine of South Tyrol dating back to 1601.
It's easy to get lost in all of its splendour. Walk through feudal arches encased in golden leaves and the Favogna mountain, exalted in the background.  Open iron doors that lead to an untouched Renaissance palace and explore the exquisite interiors.
After a rewarding hike, head to Paradeis to enjoy a wine tasting with family-owned Alois Lageder wines. The delicious gastronomy of the Paradeis kitchen is unmissable, using only organic, regional, and seasonal ingredients.