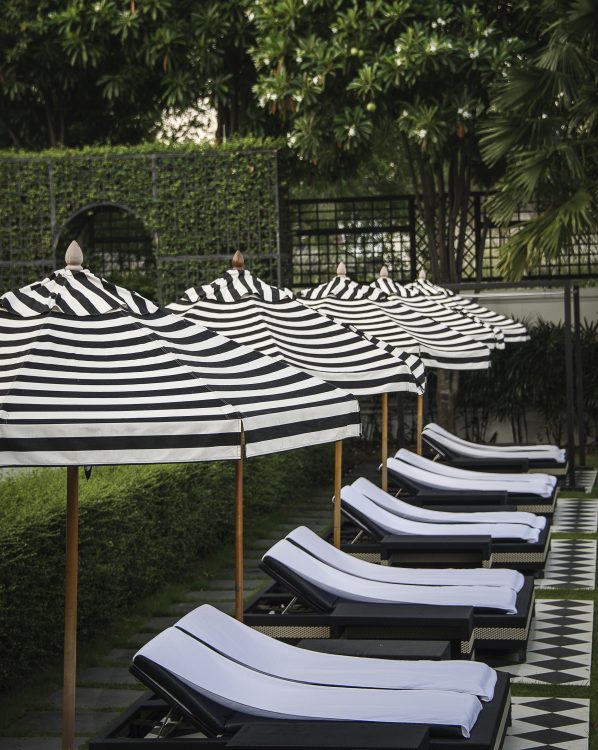 A trip to The Kingdom of Thailand, as the country is officially titled, can spark quite the debate. One the one hand, the capital city is one of the world's top tourist destinations, welcoming more visitors every year than any other capital city. On the other hand, the hundreds of islands that adorn the mainland offer unparalleled paradisaical peace and astonishing natural beauty.
This dichotomy can leave visors stumped on where to go and what to do. Hopefully the words that follow will reveal a little more about how island life differs from the mainland, and possibly give a little relief to the decision-making process
Bangkok
More than 8 million people live in the city centre of Thailand's capital, and some 14 million people living across the entire metropolitan area of Bangkok, so the activities are infinite.

Markets adorn the entire city day and night, rivalled by several luxury malls dotted around and attracting high end shoppers from across the globe. The shopping appeal is outdone only by the vast number of temples that can be visited; but it is the Grand Palace that draws in the biggest crowds day-to-day.
As with many cities across Asia, food is at the forefront of Bangkok's offering with its street food being world-renowned. Over the last decade Michelin star restaurants, celebrity chefs and modern concoctions of traditional dishes have entered the erupted onto the international food scene and begun to rival famous foodie destinations around the world.
One of the newest and most lavish offerings is that of Vertigo, at the Banyan Tree Bangkok hotel – an al fresco dining experience set atop a terrace 61 floors high. With 360-degree views on Bangkok's cityscape, simply walking out onto the rooftop at night while the skyline glitters is an experience worth writing home about.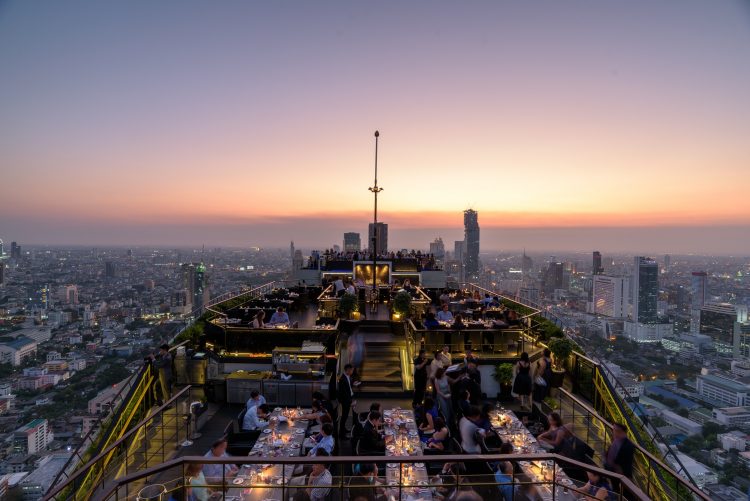 The elongated design of the restaurant stretches into a far tip, resembling the deck of a boat and leading visitors to feel like they are aboard a spaceship in the clouds.
It touts itself as a 'mecca for food enthusiasts' and that title is hard to argue with. The a la carte and set menu with wine pairings offers astonishingly outstanding dishes, from surf & turf-smoked wagyu carpaccio with crayfish and caviar to fork-tender seafood and premium Japanese steaks.
I enjoyed their four-course set menu paired with beauteous wines, which was served at a pace which perfectly enabled the evening to slowly pass us by and take our time, well, taking it all in.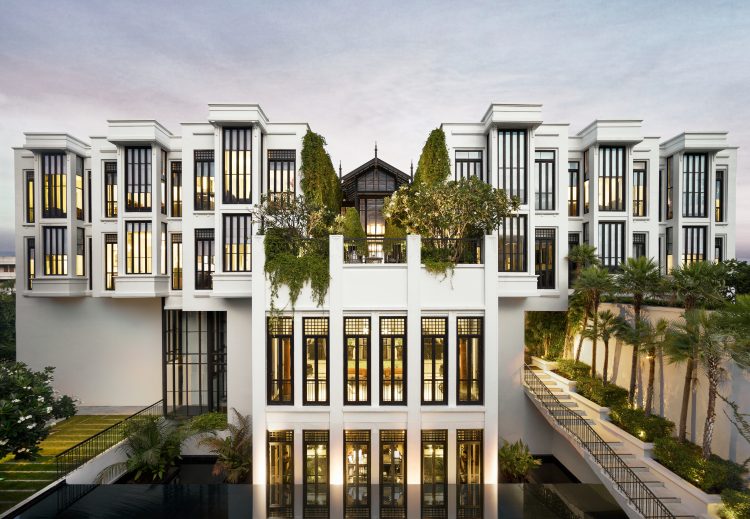 Where to stay
The Siam Hotel somehow manages to feel like an ecological retreat and an urban sanctuary all rolled into one. It creates an almost unbelievable serene escape from the mad rush of Bangkok that can, at times, feel overwhelming while you find your feet.
It is set within three acres of lush green gardens on the Chao Phraya River where you can board the hotel's private to journey from place to place as you explore the capital. You can easily think of The Siam as your own grand palace. The architecture of the building combines large, colonial structures and sky-high ceilings with chic marble corridors and modern shapes. Antiques large and small decorate the entirety of The Siam, at times akin to an art display.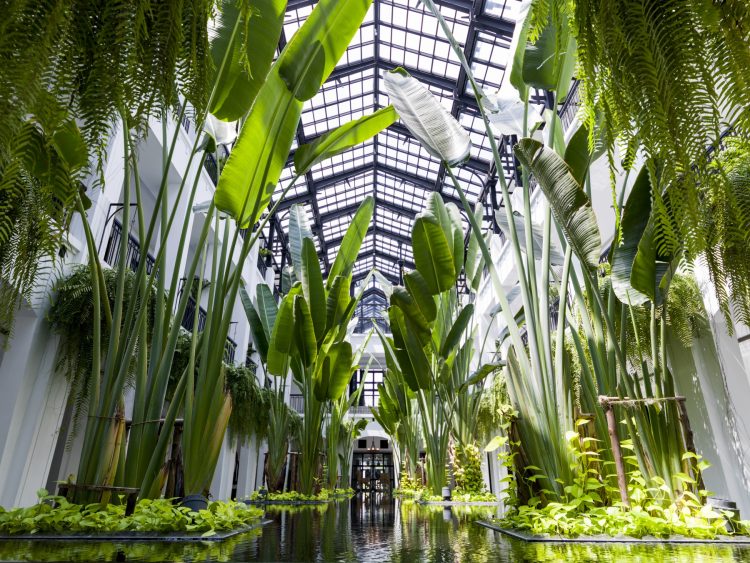 The luxury suites and pool villas will send your jaw dropping to the shining wooden floors below your feet. I honesty gasped aloud as I walked into the Pool Villa Courtyard where I stayed for two incredible nights.
I entered through huge wooden doors and found myself in the courtyard with a daybed on my right, spiral stairs to the rooftop terrace on my left and straight ahead a remarkable villa sat waiting for me. The interior, much like the main areas of the hotel, combines Thai influences with art deco to create a stirring aesthetic.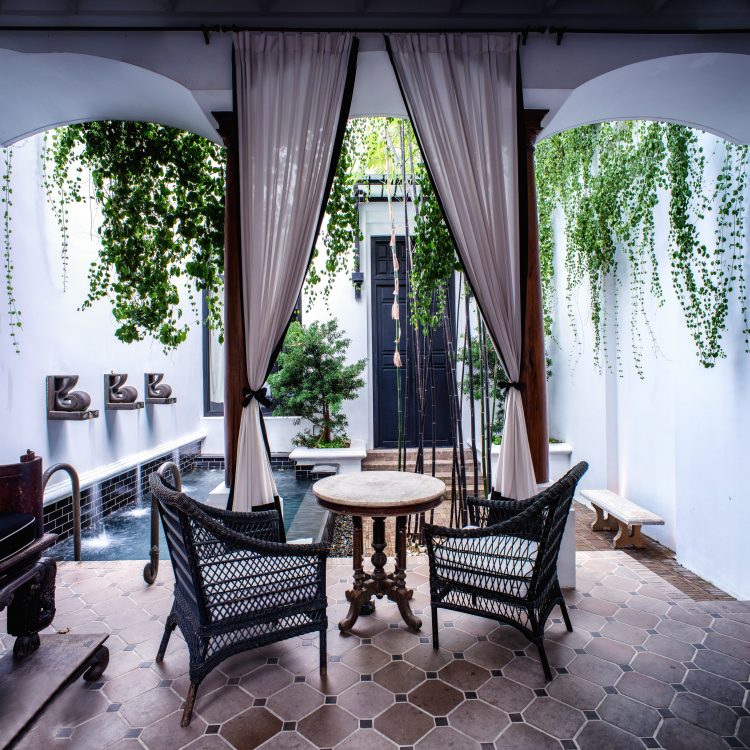 A private butler is on-hand for all your needs and can even accompany you while you explore the area. The cavernous main hall has pockets of relaxation, including a spa, library, movie theatre, yoga space, and a gym is big enough to fit a Muay Thai boxing ring with all the trimmings.
Stays at The Siam start from THB18,900 (approx. £491) based on two adults sharing a Siam Suite, inclusive of daily breakfast.
thesiamhotel.com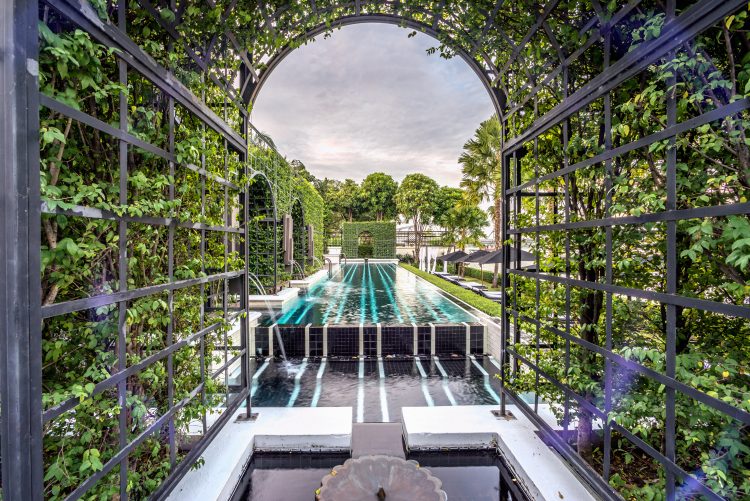 Koh Samui
One of the most popular and largest islands out of hundreds under the Kingdom of Thailand, as the country is officially titled, Koh Samui encapsulates all the experiences you can have on a Thai island. Due to an abundance of accommodation visitors on all budgets can find somewhere to suit their needs, whether it is a five-star spa escape, a family friendly resort, your own private beach bungalow or a hostel bed for nothing but sleep.
Arrive by air and the first thing you will see is the Big Buddha, which sits in magnificence on a rocky island off the coast. The golden statue was built in 1972, followed four years later by the creation of the Secret Buddha Garden which remains one of the few activities that can pull you away from the bounty of 15 beaches. It sits high in the hills that fill the island's centre. While exploring the garden visitors are privy to incredible views across Koh Samui while discovering the many statues created by an old Samui fruit farmer, Nim Thongsuk, in 1976.
The main town sits parallel to the popular Chaweng Beach, but with taxis and rentals making up only a small expense, a 30-minute drive south to the slightly more relaxed Lamai Beach or 30 minutes north to tropical Maenam, is well worth the time and money.
For wildlife and adventure two things top the list: The Samui Elephant Sanctuary, which allows ethically non-invasive interaction with the country's favourite animal, and Ang Thong National Marine Park. The latter is an archipelago of 42 islands in the Gulf of Thailand. Here you will discover towering limestone mountains, luminous white sand, waterfalls and hidden coves.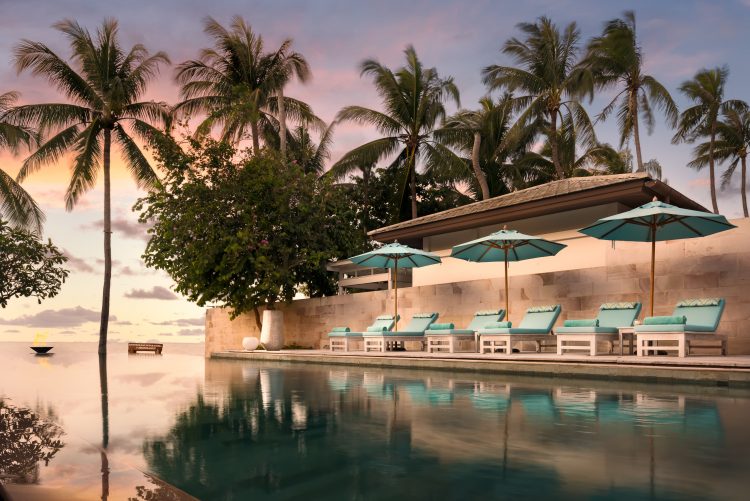 Where to stay
Escape the hedonist rush of Chaweng town and hide away on the quieter, sunset-facing side of the island in a stylish villa just steps from the sand.
Avani+ Samui has both private rooms and exclusive pool villas. I stayed in the latter with extraordinary floor-to-ceiling glass sliding doors that opened directly onto the pool, allowing for a seamless transition from sleep to sunshine.
The design is simple and chic, with little touches of Thai artwork and the odd splash of colour. You can stroll from your villa to one of the two shared pools, but only one allows access for children so those seeking an adults-only escape can have that exclusivity met.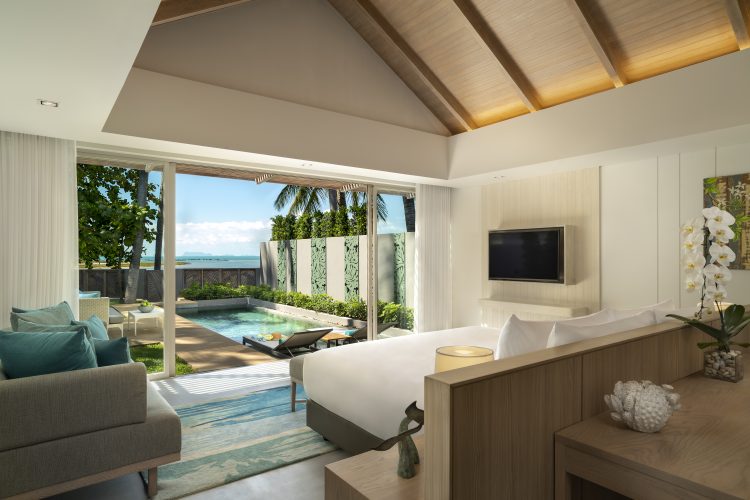 You can grab a drink from the hotel's trendy cocktail van that sits between the main pool and the Essence restaurant, run by Chef Kien Wagner. For him, every day starts at the market, to pick out the finest, freshest fruit, vegetables, herbs and just-caught fish, all of which come from the island and its waters. It's these hyperlocal goodies that inspire both Chef Kien and his menu at Essence.
His expert foraging skills are reflected in a menu that's not only super local but heavily plant-based, with superfood-packed smoothies and rice paper wraps filled with veggies and herbs.
You can even take a cooking class with him while you stay, or indulge in a spa treatment, or kick back and watching one of the frequent fire shows that are often accompanied by a mammoth seafood barbecue.
For an even more heavenly slice of Thailand, you can take a free boat ride to the practically deserted island of Koh Madsum, where you will find sugar white stretches of sand and crystal waters.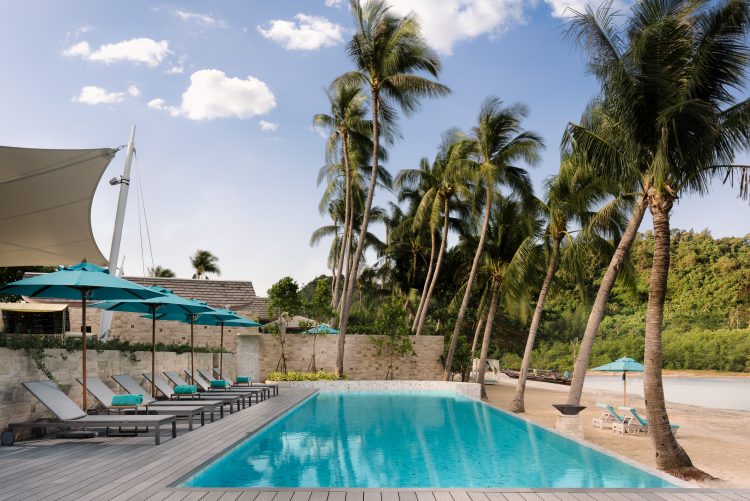 Don't let the 50-minute journey to Chaweng deter you from staying at Avani+ Samui because once you arrive, even if you can bear to drag yourself away, there is a daily shuttle service taking you into town or to Lamai.
Rates at Avani+ Samui are depending on the season, with prices starting from THB 3,400 (£88.54) for a deluxe room or THB6,500 (£170) for villa.
avanihotels.com/en/samui