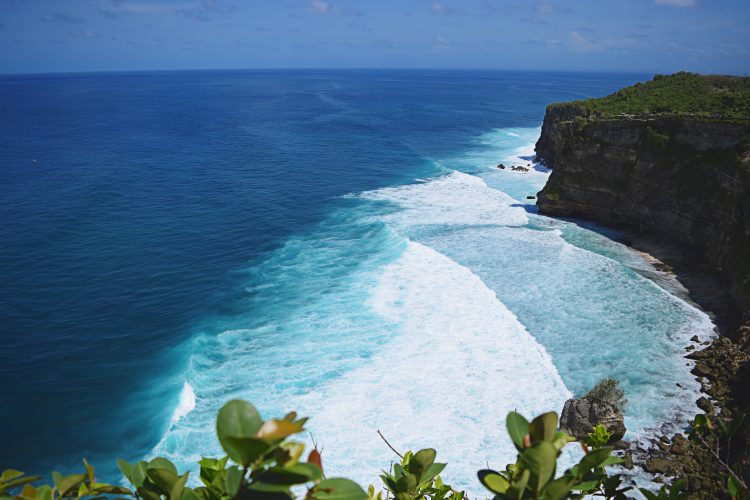 The island of Bali has, without a doubt, been one of the most popular tourist destinations of the 21st century and far outshone other parts of Indonesia.
Despite Bali being a popular destination for people around the world for more than a century, the appeal this side of the millennia is hard to beat.
This is in part due to the fact it is the only non-Muslim area of Indonesia (it is Hindu) so drinking alcohol is permitted, but also due to the rise of Instagram and influencers peaking our travel interests combined with the copious photo opportunities across the island made for the perfect social media storm.
During peak season visitors report waiting up to an hour just to take a photo at points of natural beauty, such as Kelingking beach on the Balinese island of Nusa Penida where a coral cliff resembles the shape of a T-rex.
It isn't just the Bali's natural beauty which found fame on social media, but a clever and quick response by Balinese people and business owners saw swings set above rice fields and trendy cafes serving Buddha bowls also taking centre stage on Instagram.
These days it seems like everyone has been and if they haven't, they want to. That is how I felt before I visited in March this year and on arrival, apart from those mountain swings and trendy cafes, I didn't really have any idea what to expect. Here's what I discovered during my week-long stay…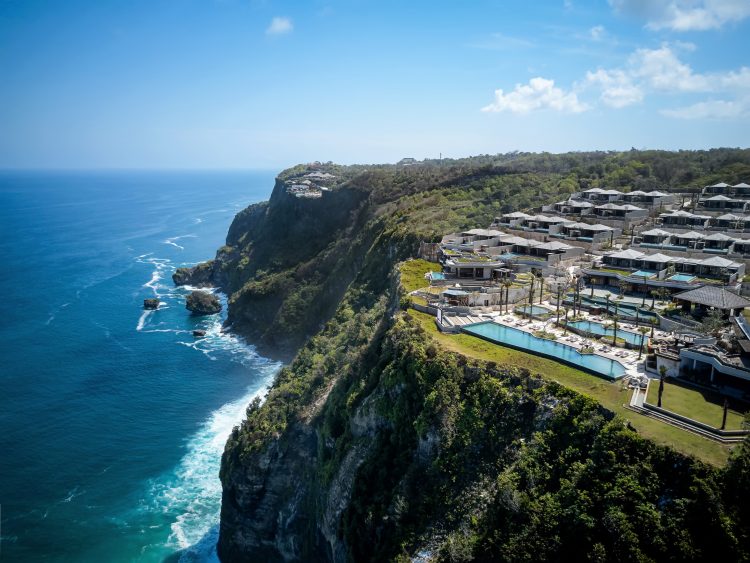 Days 1 and 2
I began my trip at the most southernly point of the island, in a place made famous for an incredible temple built on the tip of a cliff cutting out to sea.
I spent my first three nights at Six Senses Uluwatu which, much like the nearby temple, sits on the cliffside overlooking the Indian Ocean.
The vast resort has 28 'Sky Suites', 62 one-­bedroom villas and seven two-bedroom villas, with interior design that is modern and stylish, while incorporating the essence of local culture and a touch of nature. My spacious villa had a bedroom, living space a huge bathroom which stretched outside to a garden shower. My private veranda had its own pool overlooking the resort and beyond.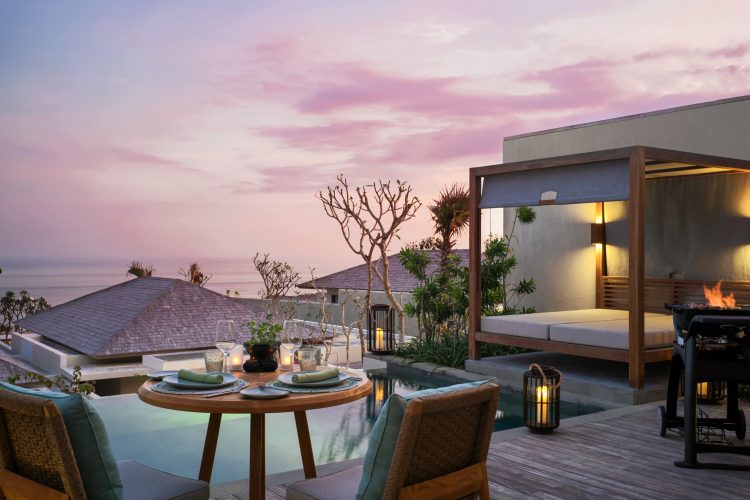 There is little to do in this pocket of Bali other than visit the temple, which I will get to, or visit Single Finn's Bar which is a famous nightspot drawing crowds from all over the island. The lack of nearby activities isn't a downfall, because at Six Senses Uluwatu you will find two restaurants, a pool bar, a Chef's Table, cooking school, extensive organic garden, a spectacular spa, gym and yoga room set amidst an expansive water feature and, last but not least, three long infinity pools blending into the horizon.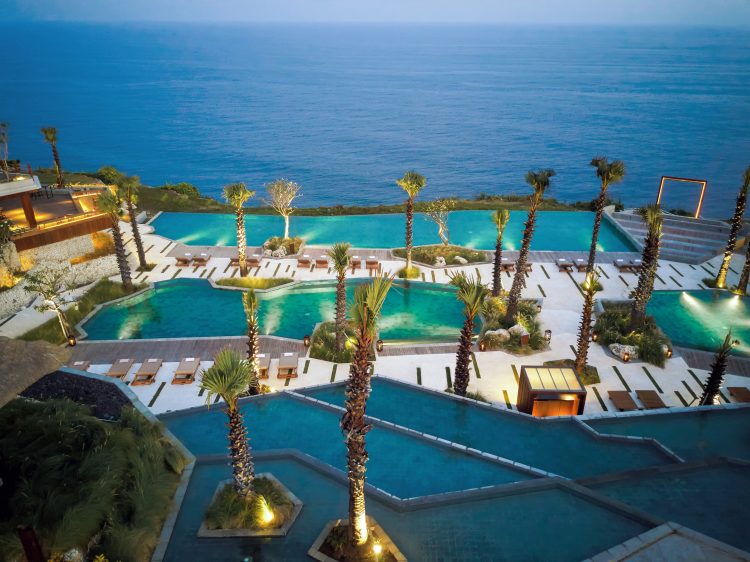 The spa features Balinese massage and relaxation rituals together with a menu of signature therapies. As well as treating myself to an amazing two-hour massage (I find it very hard to relax, so when I say it was amazing, I truly mean it), I also took the time to undergo the wellness screening with the resident expert, Ivan. The non-invasive health screening, which measures your key physiological biomarkers, enabled Ivan to offer meaningful feedback into my health and fitness. The main restaurant dishes are also noted in accordance to four approaches which Ivan chooses from in relation to your needs, such as cleanse and detox or trim and fit. If you are less interested in wellness, you'll be happy to know there is free ice cream all day.
On my second morning I treated myself to a floating breakfast, which sits high up on the list of things that made the island so popular on Instagram. The night before I ordered and in the morning a heart-shaped tray was placed on my private pool.
Apart from venturing out for a cheap manicure, that lived up to its price, and a visit to a few local bars, I only left Six Senses to visit the Uluwatu Temple.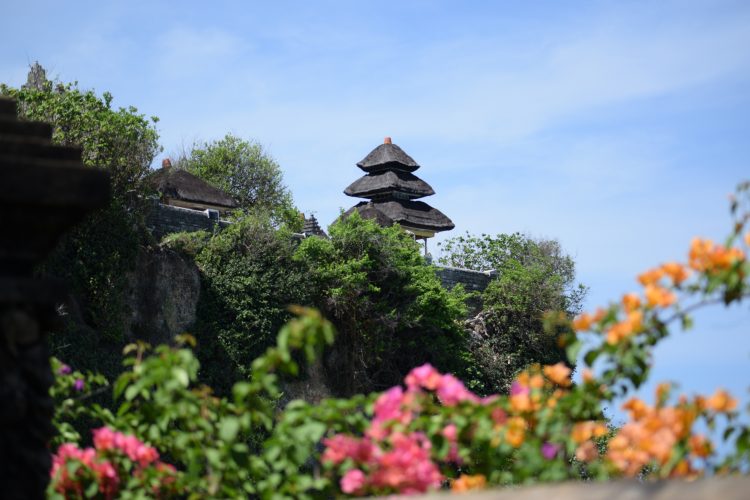 The team at the hotel arranged for me to be picked up in a vintage convertible car and wrapped me up in a Balinese sarong, which is necessary for everyone to wear when entering a temple.
On arrival at the temple I was met by my guide who took me around the grounds (visitors cannot enter them temple), kept me and my belongings safe from the many monkeys ready to steal sunglasses off your head or your phone out of your hands, before dropping me at the amphitheatre. Here I watched a Balinese Kecak fire dance while the sun set in the ocean behind the inimitable performance.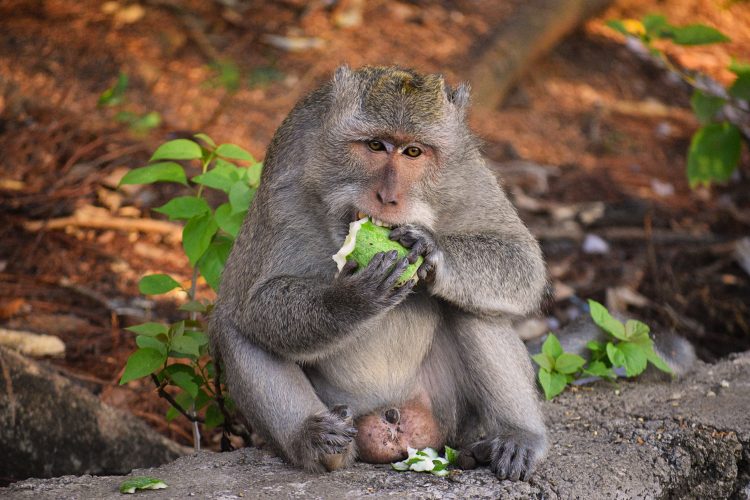 Day 3
After unwinding in Uluwatu, I set off for Seminyak to see what the rest of Bali had to offer. I spent my final nights at The Legian Bali.
The island is not famous for its beaches, despite attracting surfers the coastline is rather mediocre in comparison to the rest of Asia. The Legian, however, can be found on one of Bali's best beaches, offering uninterrupted views of spectacular sunsets, which is why it has stood the test of time and remained popular for more than 20 years.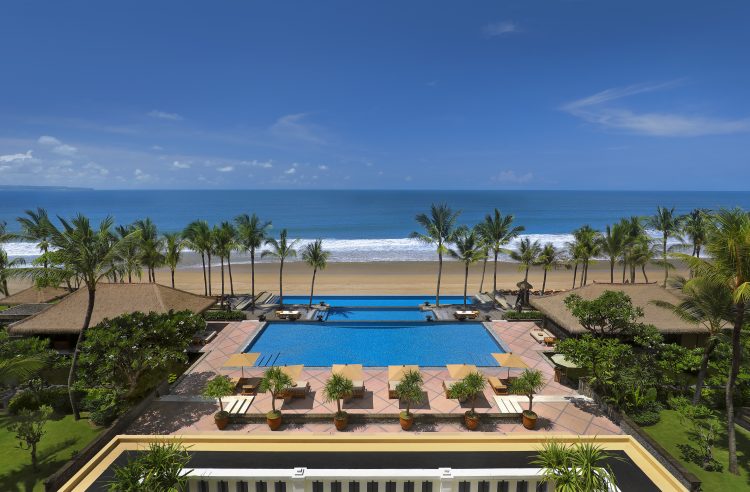 The enormous, spacious buildings that make up the hotel and built into colonial inspired architecture, outside statues bring a local touch and surround a three-tired infinity pool that sits beside the seafront.
I stayed in the one-bedroom deluxe suite with ocean views, where I had a free minibar with snacks aplenty, on top of daily afternoon tea also included. I could have moved into that suite and lived happily, with four rooms consisting of a pantry, large living area with sofas, a dining table and a desk, along with a four-poster bed to sleep on and a marble bathroom adjoined to the bedroom.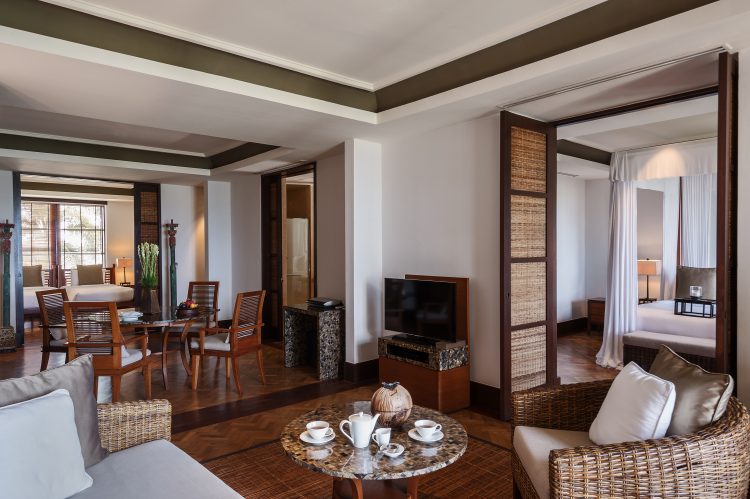 Shortly after arriving, while the suite was still nice and tidy, a photographer arrived to do a photoshoot with me. In keeping with the popularity of Bali on social media, and the spike in travel bloggers on various apps, I decided to create some Insta-worthy photos myself.
Shoot my Travel have leveraged this burgeoning trend and made it easy for travellers to find photographers around the world. What better place to dip my toe into the hedonism of Instagram than Bali?
It was a little awkward at first, I was a little clunky with my attempts at posing, but I soon relaxed and followed instructions. The photos came out amazingly and, I have to say, proved popular on my Instagram.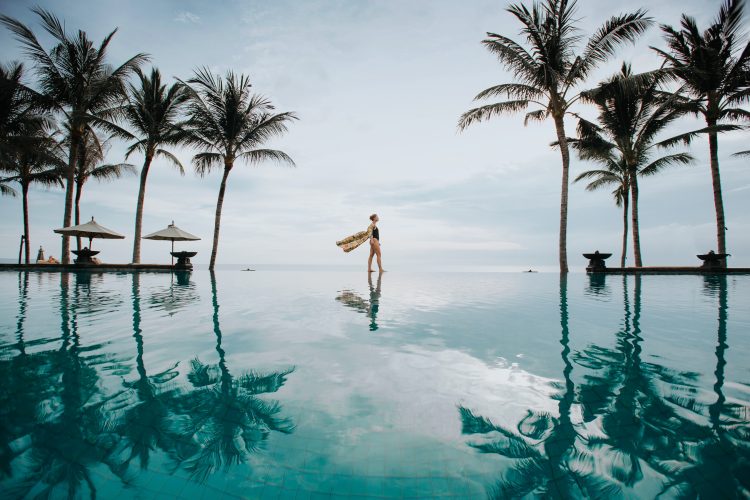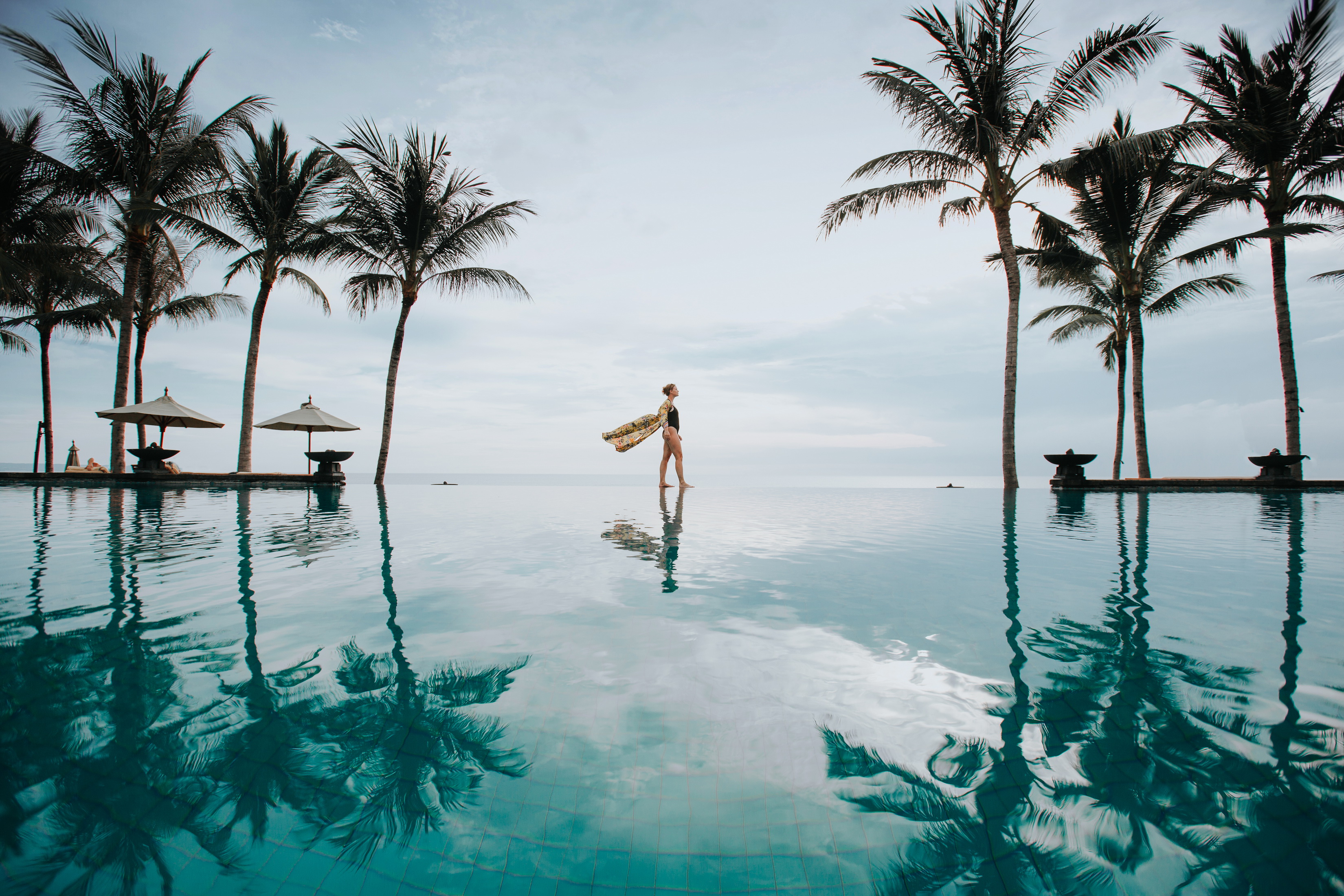 I spent the rest of the day exploring Seminyak, which is brimming with fashion boutiques, vegan cafes and the popular Revolver Espresso, where you can get an intense cold-brewed coffee.
That night I hopped in a Grab taxi and made my way to Canggu, which I had been told was the 'cool bit', much like Shoreditch is to London and Brooklyn is to New York.
There are bars everywhere here, and an influx of young travellers looking to mingle and party all the night (people overflow onto the beach when things begin to close). The Lawn, Ji Terrace by the Sea La Brisa are popular spots day and night, while Dues, Old Man's and Sandbar see most people arriving after dark.
Day 4
Despite some heavy and unexpected rain, I woke up early and waited to be collected and taken to the top of Mount Batur by Sepeda Bali for a bike tour through Ubud. Many people arrange sunrise hikes, but I was in relaxation mode and a 1am pick up didn't fit my vibe.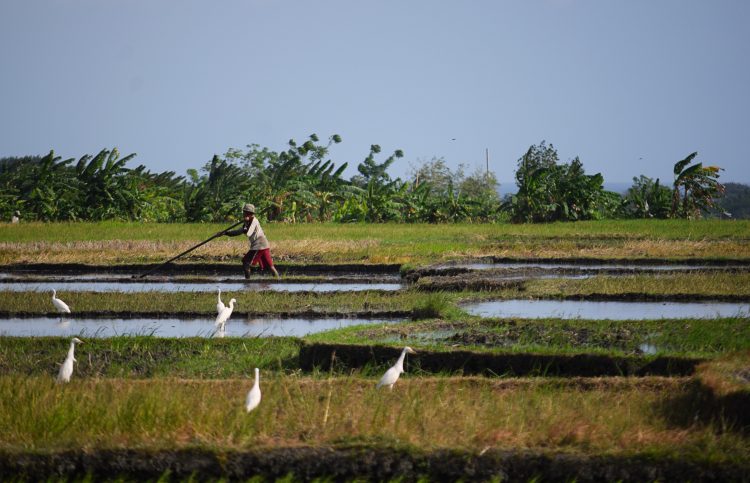 Run by two brothers, Sepeda Bali take you to visit a rice field where you can have a go on one of those Insta-famous swings, a coffee plantation, before cycling down the mountain. On the way you stop and visit a local family home and learn about fruits grown in the region and you can stop again to dip into a waterfall, before finishing in the family home for a homemade feast of Indonesian food. I took my time to ask all about Balinese Hinduism and culture, and my questions were met with detailed and fascinating answers.
One which stood out to me was the explanation for offerings that can be found all over the roads, and in and outside homes. Many people (not Balinese) seem to think this is an offering to the gods, and I have seen this make up Instagram captions on several occasions. The truth is, public offerings like this are too keep demons at bay, only offerings within the temples are meant for the gods.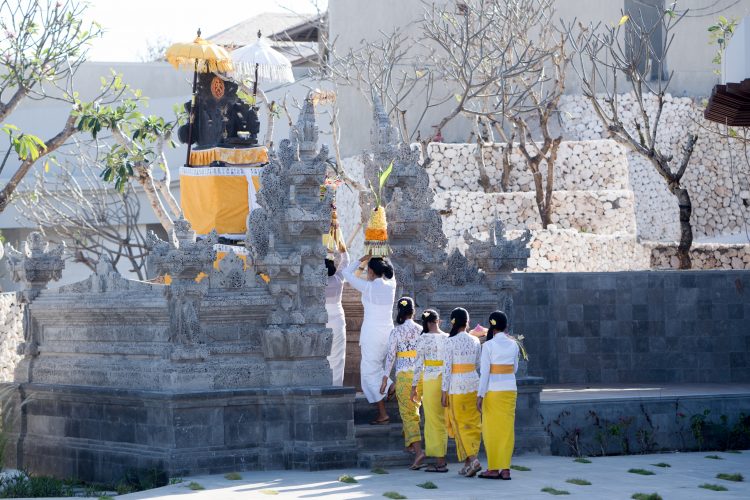 My religious education was not going to stop there, as a Day of Silence was approaching.
Back in Seminyak that night everybody was welcoming the beginning of Nyepi, known as the Balinese New Year. Huge figures of the evil characters from Hindu scripture are paraded through the streets, which the people believe collects all the bad spirits. The creations are then taken to beaches and burned. I followed this procession and, despite many other international onlookers, I couldn't shake the feeling I was invading a religious space. One man, who a little too close a few too many times, was definitely overstepping. As the flames subsided and people began to drift home I followed suit and thought about the experience. As I stepped off the beach some of the men who had held up the figures were stood and as I passed one turned to me and said, "thank you for joining us tonight". I smiled, with relief.
Day 5
The following day nobody in Bali leaves their homes other than people referred to as 'religious police', who ensure the streets are empty. The intention is to trick evil spirits into thinking Bali has been deserted so as to make them leave.
At The Legian staff spoke in whispers and when night fell, corridors were lit by candles as electricity in public areas is turned off. In the rooms, blackout blinds are installed the day before.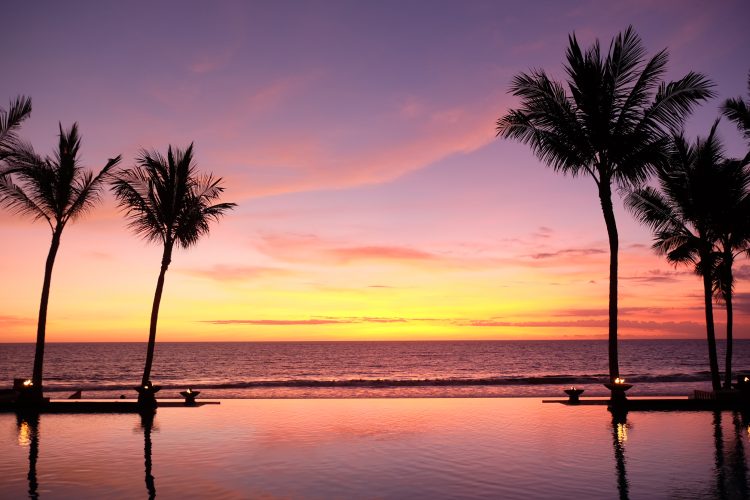 With little to do and having been so affected by my previous Balinese massage, I took the opportunity to try another. The Legian spa has Ila Blessing Rituals to choose from and each has a different healing property:
Earth is for the lower back
Water is for fertility (and recommended for couples to experience together)
Fire is for health and vitality Air is for the heart and claims to give way to compassion, forgiveness and generosity
Space is for communication and self-expression
Intuition is for dealing with perception, intuition and concentration
Divine is for inner wisdom and our connection to the cosmic universe
The various treatments use a combination of massage, body scrubs, Tibetan singing bowls, facials, smoke rituals, body wraps and sound healing – chakra blessing.
I chose Earth which tackles "the root chakra (Muladhara), located at the base of the spine, anchoring the spirit to the material world". It began with a foot scrub, followed by a smoking ritual in which I sat on a stool with smoke flowing out of a hole in the top (directly onto my nether regions!) while the Tibetan singing bowl was played around my head. This was followed with a body scrub, shower and A Kunya massage (so relaxing I think I fell asleep, another thing I'm not very good at).
Day 6 – Bidding farewell
Upon leaving Bali I lamented that five days was not enough, particularly due to losing one to Nyepi. Had I had more time I could have visited the islands that surround it, where it is said you can find unbelievable beaches, and I would have scheduled in time at Mrs Sippy for their daily pool parties, or booked tickets to see one of the many world famous musicians that perform throughout the year (I missed Black Coffee by two days).
More than anything I pondered over the way so many 'expats' from places like Europe, Australia and the USA live side-by-side with the Balinese people, yet seem to take up so much space. There are an estimated 30,000 of them on the island and when you combine that with the huge influx of travellers throughout the year, I got the feeling it is a little too much. Yet with five days not feeling like enough I'd love to go again.
Does that make me a hypocrite?
Rates at The Legian Seminyak start from $498 (currently approx. £381) per night on a B&B basis, excluding taxes. For more information visit: www.lhm-hotels.com
Rates at Six Senses Uluwatu start from $575++ (currently approx. £439) based on two people sharing a Sky Suite on a B&B basis. For more information visit: www.sixsenses.com
Find photographers all over the world with www.shootmytravel.com