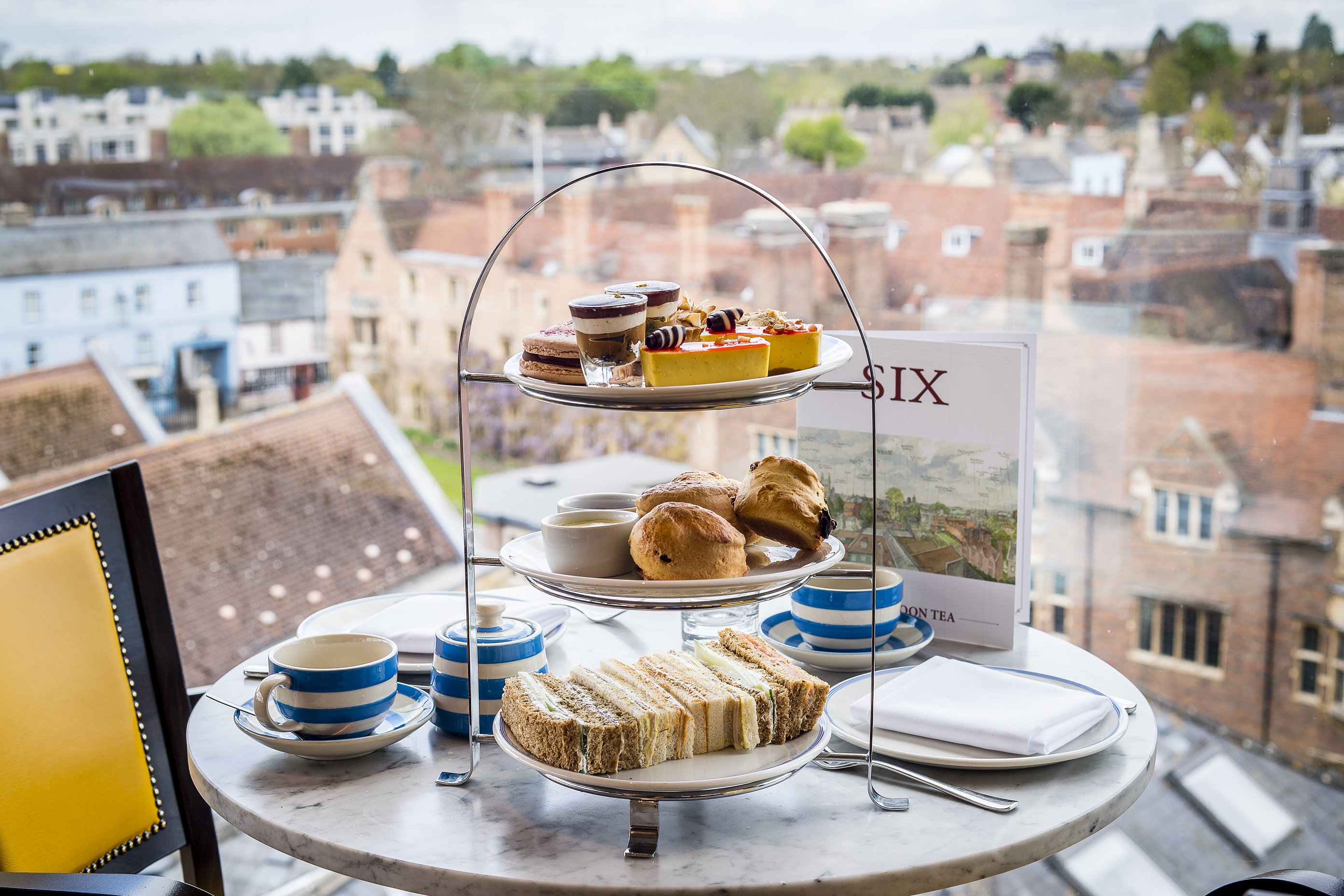 There's no better way to take a break from sightseeing in the historic city of Cambridge than enjoying an afternoon tea.
Located on the top floor of the Varsity Hotel and Spa in the city centre is restaurant Six, the perfect place to enjoy a decadent afternoon tea while taking in breathtaking panoramic views of the Cambridge skyline. Late afternoon on a crisp winter's day is the perfect time to take a seat by the floor-to-ceiling glass windows and take in the picturesque views – just as the sun starts to set the light bounces off the city's iconic colleges of St.John's Trinity, Jesus and Magdalene. It's simply stunning.
The quintessential, British meal, which originally dates back to the 1840s, does not disappoint at Six, with a classic menu of fresh sandwiches, scones and miniature cakes served on a tiered china plate stand and accompanied by fine blended tea.
Start with a selection of delicate finger sandwiches: Smoked Salmon, Coronation Chicken, Cucumber and Cream Cheese, and Egg Mayonnaise and Cracked Black Pepper fillings are served in soft white and brown bread.
Follow with fresh-baked Fruit and Plain Scones served warm with Strawberry Preserve and Cornish Clotted Cream. Whether you like yours the Cornish way with jam first followed by cream, or the Devon way with cream first and then jam, they're guaranteed to be just as delicious.
Be sure to leave space for the selection of delectable homemade cakes. These change daily but expect a chocolatey surprise. An example of the generous portions includes colourful fruit macarons, white chocolate ganache and fresh raspberry tarts, cheesecake and a dark and white chocolate pot.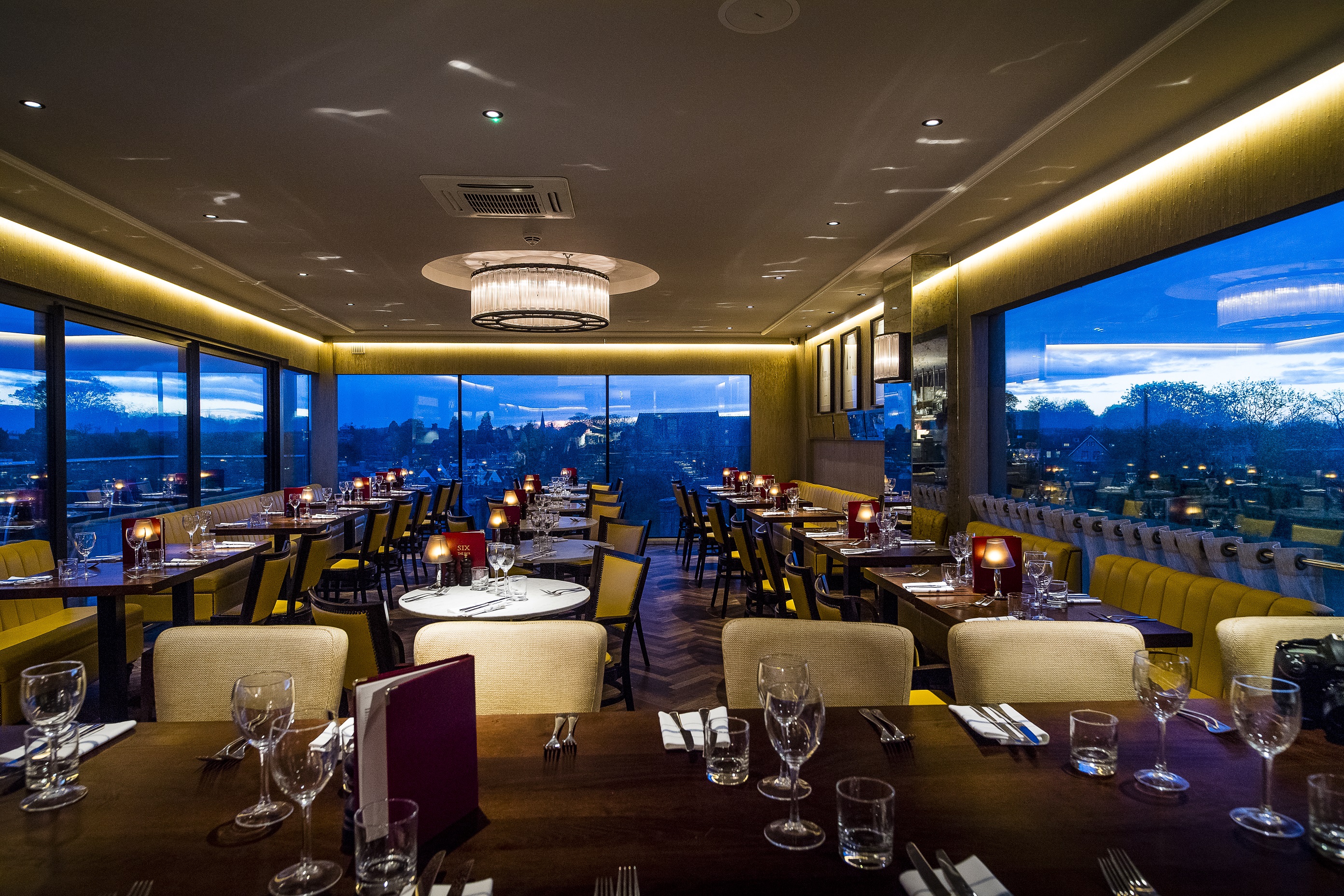 There is an extensive tea list from tea gardens around the world. Master tea blenders Ronnefeldt supply hand-picked tea leaves with two leaves and one bud, ensuring refined tastes and the highest quality teas to complement the food. Try the Oolong Tea of Tie Guan Yin from China for a delicate tea with orchid aromas and a sweet aftertaste. For something woodier try Tarry Lapsang Souchong – a Black Tea from China with earthy, woody notes and a subtle smokey, spicy aroma.
For a special celebration or extra treat, upgrade to the Champagne After Tea which includes a glass of crisp Joseph Perrier Champagne. Alternatively, browse the selection of classic cocktails – we like the indulgent Nutella Martini, an alcoholic take on a chocolate milkshake with Vanilla Vodka, chocolate liqueur and cream, shaken with Nutella.
SIX Brasserie
The Varsity Hotel, 24 Thompson Lane, Cambridge, CB5 8EQ