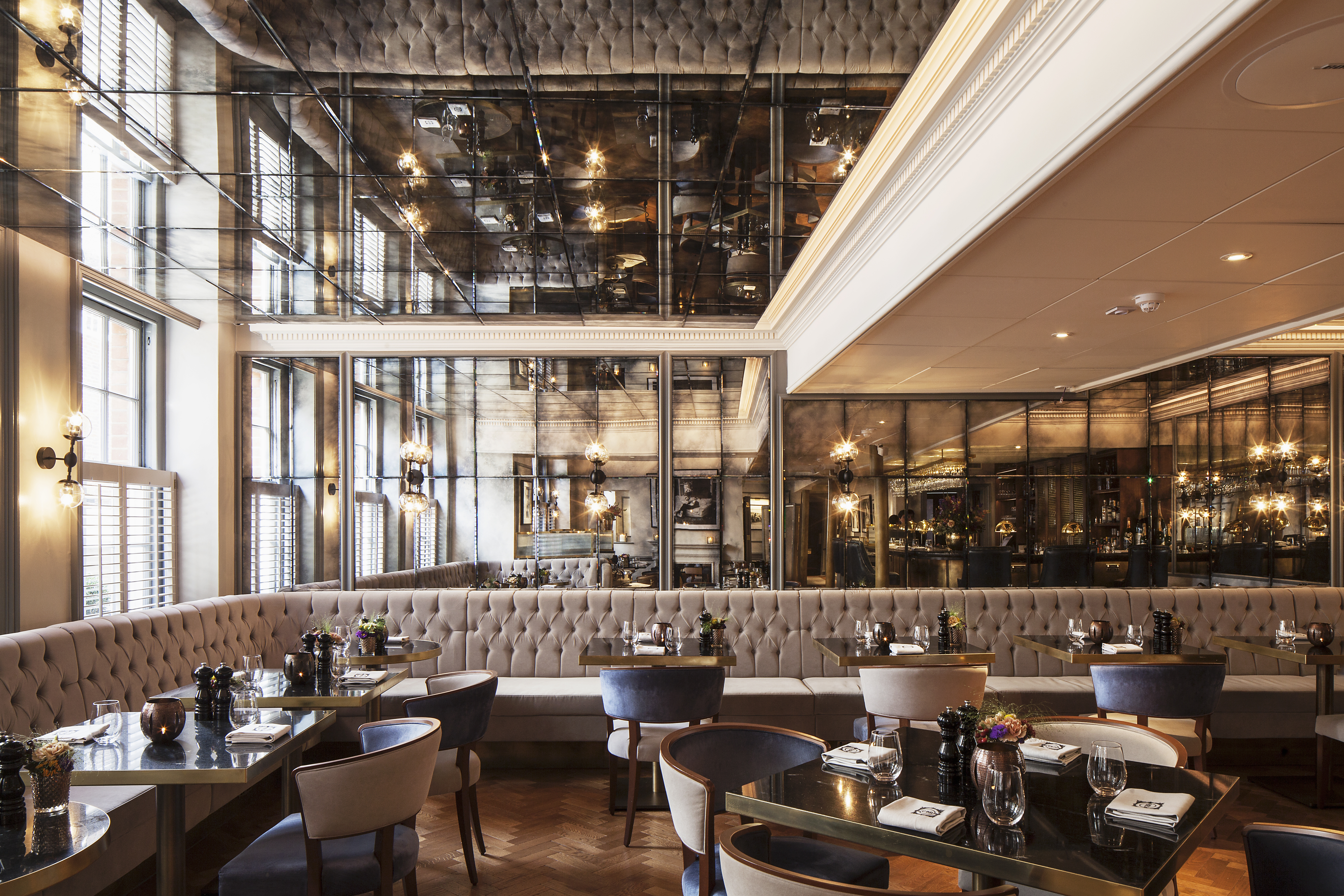 Located in the heart of St James, Mayfair, GBR offers classic British dining with a contemporary twist.
Whether you're looking for brunch, lunch, dinner or somewhere to stop for a cocktail, the all-day dining experience offers a relaxed, welcoming atmosphere just a stone's throw away from St James' Park and Buckingham Palace.
Located inside Dukes Hotel London, homeplace of the 'shaken not stirred' martini, the decor in GBR is smart-casual. With marbleised mirrors on the ceiling and walls, neutral tones, and brass fittings, the room is light and airy but the atmosphere is warm and inviting.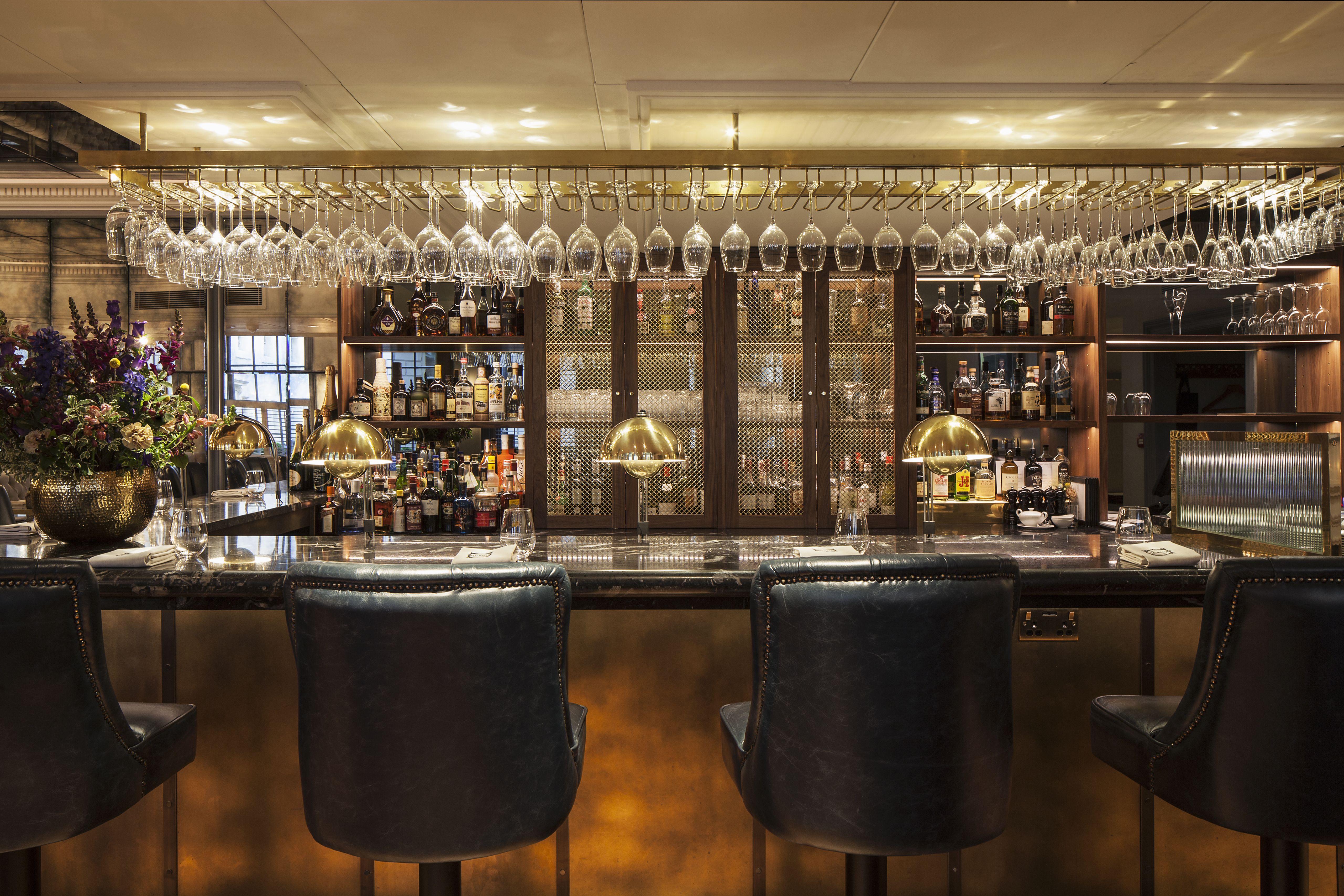 An impressive marble-topped bar with brass lamps lines one side of the room. Take a pew at the teal, leather high stools for a pre-dinner martini. There's also a private dining room – the perfect place for a business meeting or a special celebration.
The menu exemplifies Norfolk-born Executive Head Chef Nigel Mendham's passion for seasonal British flavours. The classic dishes on offer are available in double-size options so that you can either order a number of smaller plates to share, or dine in a traditional way with a larger portion. There is also a seasonal daily special each day.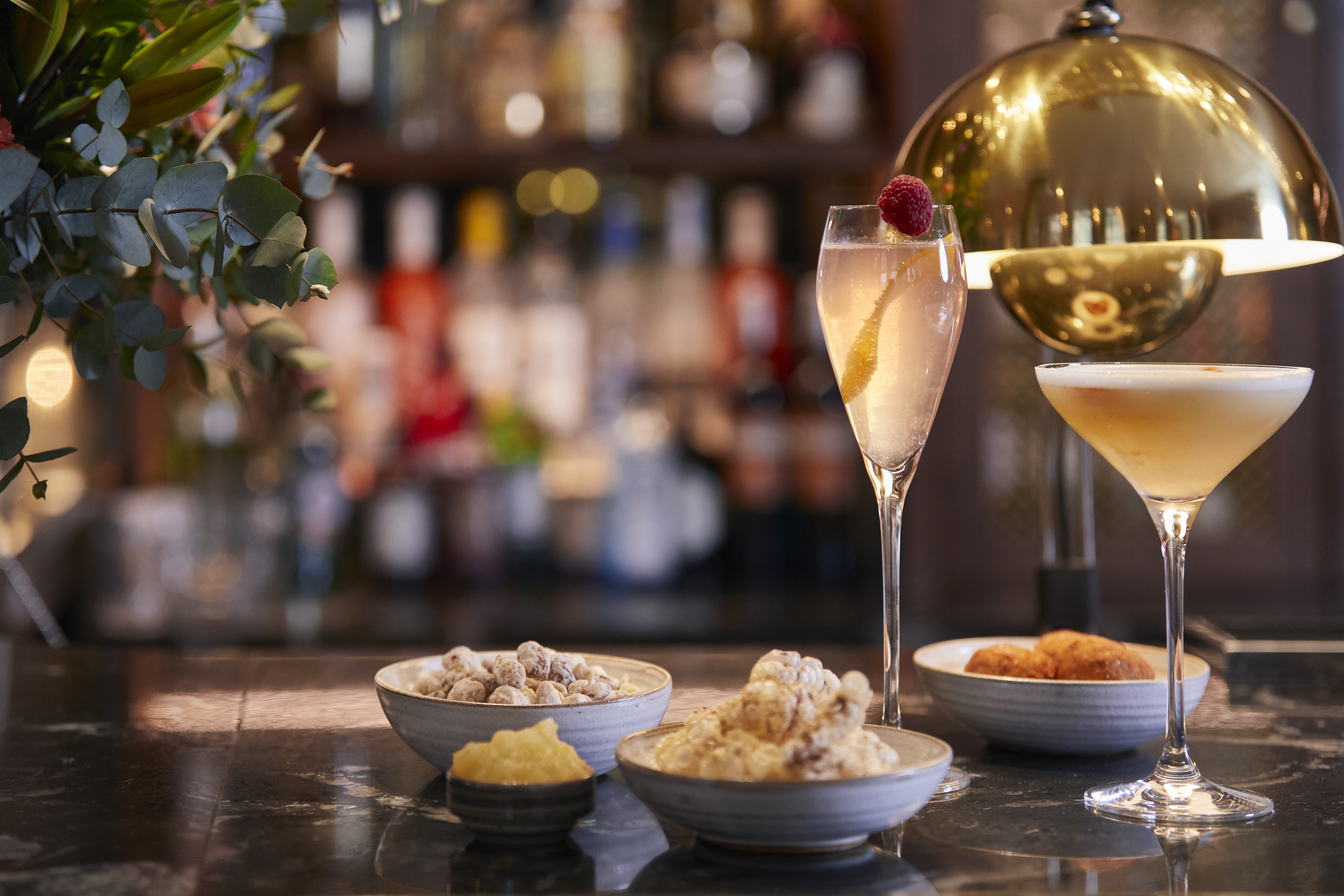 While browsing the menu, sip on a Champagne Cosmo – this delicious cocktail is made of Belvedere vodka, Cointreau Cranberry and Pommery Champagne. Sweet and fizzy, you'll be ready for a second one quickly. Alternatively, try a glass of Pascual Toso, a 2015 Malbec from Mendoza, Argentina – a dark, fruity red with subtle hints of pepper and oak.
Start with a couple of the smaller sized dishes. For something light, try the English Burrata, incredibly creamy and served with roasted onion squash, sage and crunchy toasted pumpkin seeds. Meat-eaters won't be disappointed by the delicious Haggis Scotch Egg with Bramley apple and whiskey sauce: a deep orange yolked egg encased in flavoursome sausage meat with a crumbly breadcrumb shell. The colourful dishes, beautifully presented, are served on rustic, stoneware plates.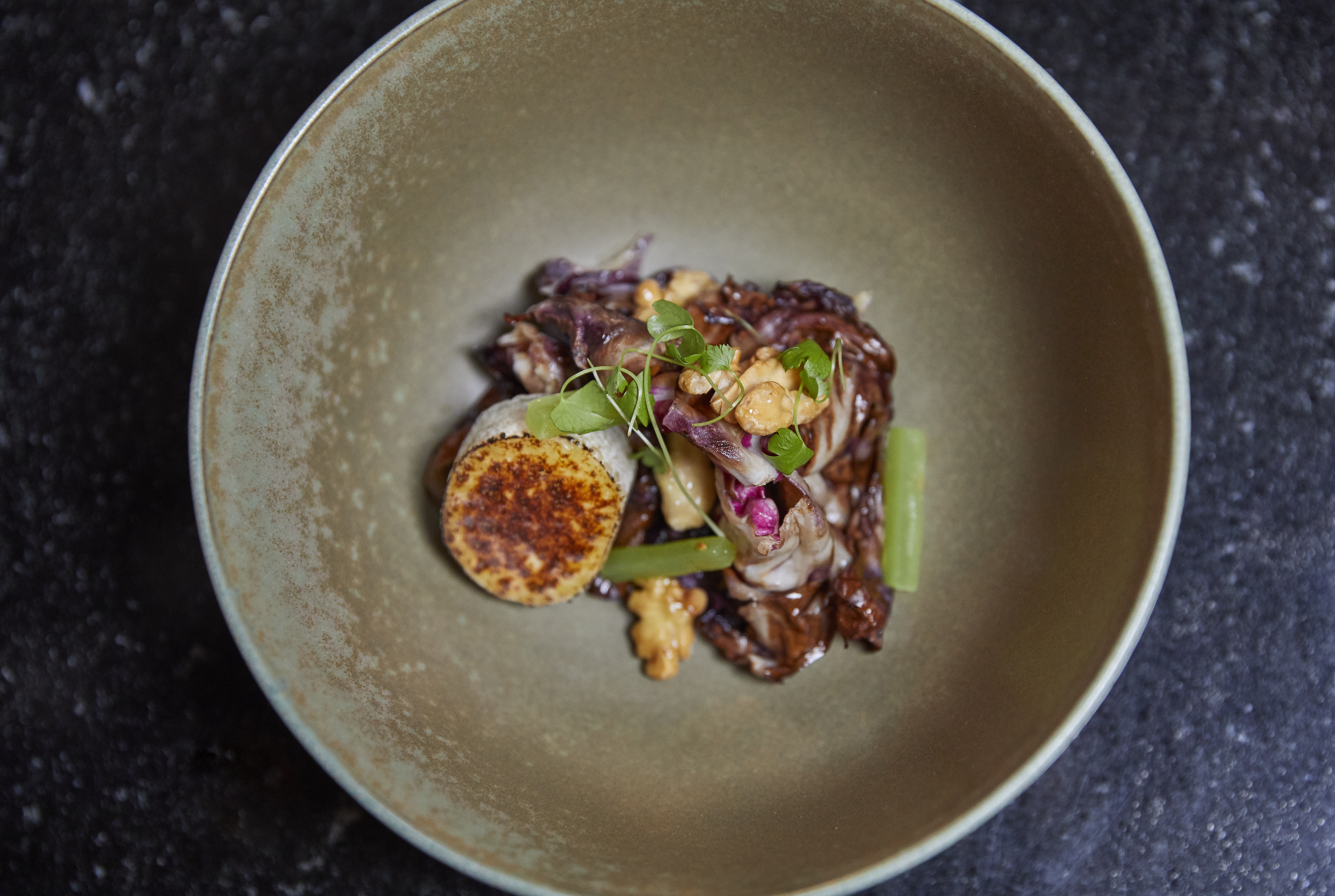 For a traditional dining experience, continue with larger plates for mains. There are plenty of classics on offer from Fish and Chips to the GBR Burger but our favourite is the Scorched Mackerel with pickled courgette, sea herbs and tomatoes from the Isle of Wight. When dining on a Saturday, the grass-fed Fillet of Beef is not to be missed. The 220 grams of succulent meat, best-served medium-rare, is accompanied with chunky hand-cut chips that are fluffy on the inside, and a moreish Béarnaise sauce.
Finish with a light dessert of Yorkshire Rhubarb, with set buttermilk, rhubarb sorbet and pieces of buttery shortbread. But the real show-stopper, if you have space for something a little more indulgent, is the mouth-watering Lemon Meringue Pie. Tart yet sweet, layers of lemon curd sit on a crumbly, buttery base, topped with a light and fluffy meringue.
GBR is a warm and inviting spot to enjoy hearty classic dishes after an afternoon of shopping in the West End.
GBR
Dukes London, 36 Little St James Street, London, SW1A 1NS
0207 491 4840