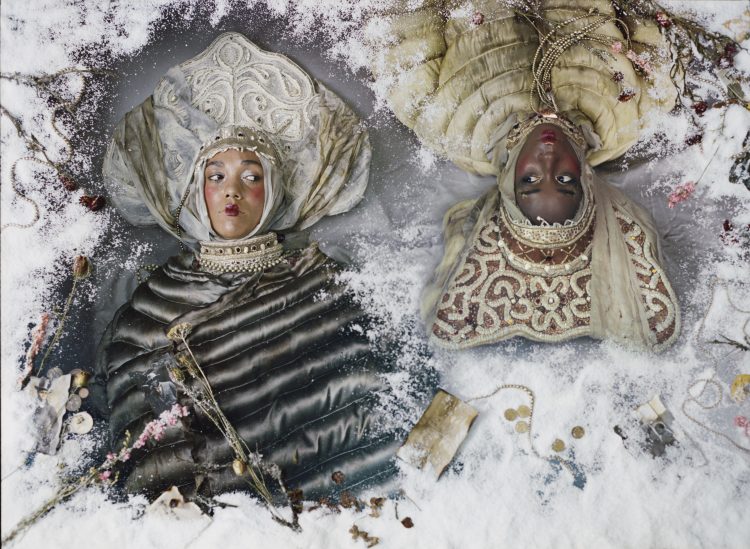 Kibwe Tavares is an impressive man. Having graduated as an architect at Bartlett School of Architecture and mastered immersive digital animation, he set his sights on film-making where his first short film Robots of Brixton won not only a Special Jury Award at Sundance Film Festival 2012 but the Royal Institute of British Architects President's Medal.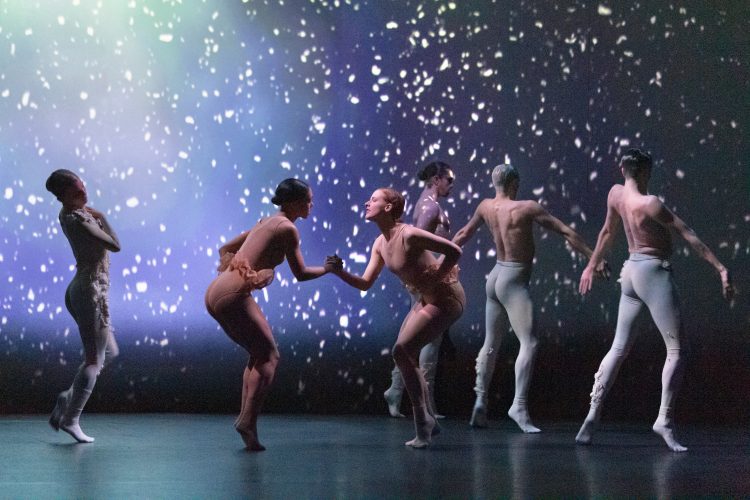 Since then he has collaborated with the likes of Harry Potter and the Cursed Child's Jack Thorne and British acting star Jack O'Connell on award-winning short films, and is in the process of developing two feature films for Film4: The Kitchen, written by Black Panther's Daniel Kaluuya, and Un Lon Don based on the novel by China Mieville. Oh, and in his free time he is acting as Executive Producer for a BBC adaptation of former Children's Laureate Malorie Blackman's series Noughts and Crosses.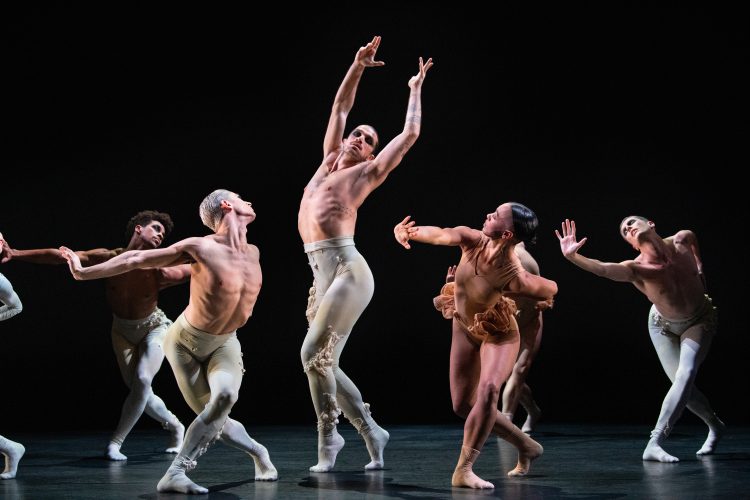 It was then with high expectations that I entered the Royal Opera House's beautifully renovated Linbury Theatre to see the ballet Aisha and Abhaya, Tavares' directorial debut as part of a collaboration between The Royal Ballet and Rambert. Inspired by the Hans Christian Andersen's 'The Little Match Girl,' the story follows two young girls, dressed in beautiful and elaborate costumes and washed up on a desert island shore, who undertake a torturous and euphoric journey to survive in this new foreign land. So far so good.
As we took our seats, opening sequences were beautifully projected onto a gauze screen at the front of the stage, with atmospherically projected lighting and immersive sound of waves washing over us. It was however with some surprise that we were transported seamlessly from a tropical sandy beach to a hypnotic trance nightclub as the film screen went up to reveal the Rambert company.
Dancers spent the next 25 minutes of the performance moving with every muscle, sinew, tendon contorting and convulsing to pulsating electronic music. Standing out from the crowd was Maëva Berthelot, adding grace and depth to her spasms and shudders.
We had been provided with ear plugs prior to the performance with the explanation that 'the music could get a little loud.' In shame, being towards the younger end of the audience, I slyly wedged them in at minute 20. Equally as hypnotic as the dancers were the digital set projections masterminded by Tavares' studio Factory Fifteen, where audience members were made to feel as if they were on an endless conveyor belt loop with Aisha and Abhaya – always seeing the exit in the distance but never arriving at it. As the trance beats and physical contortions reached fever pitch, I wondered how the company would maintain this dynamism and momentum for the remainder of the performance.
They didn't and following a slight diminution in intensity the audience was left wondering where the two exotic girls' journeys had ended. It is unarguable that we had been presented with a truly immersive performance, where a futuristic 3D animated and live action film had created a detailed, vivid, and kinetic visual environment for us to enjoy.
Bow St, Covent Garden, London WC2E 9DD