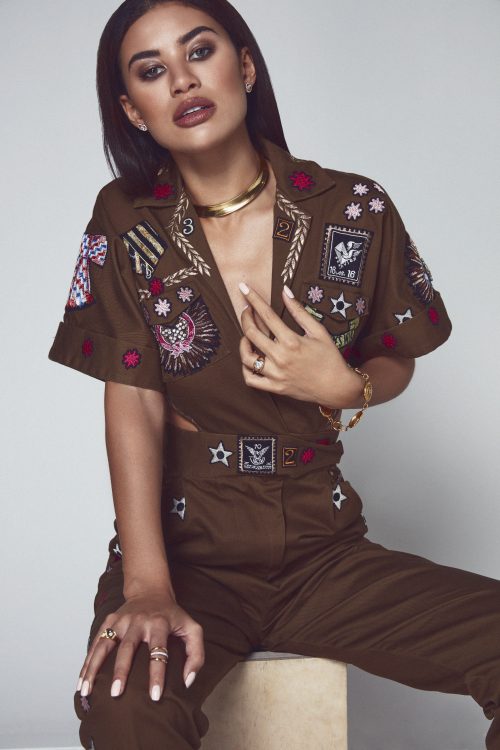 A charitable ambassador, a House of Commons speech-giver, and an outright life-changer, Montana Rose Brown is on a mission to better the lives of others and even save them and with a speech in the House of Commons already under her belt she's well on her way to doing that.
We were total strangers, but I felt like I'd known Montana a lifetime. An almost floor-length oversized fur coat hung over her shoulders as she strutted out of the London studio and along the pavements of Soho. I caught up from behind, hanging onto her every word. "Let's go in here" she whispered, as we snuck into what felt like a private member's club and sat in the corner.

Montana ordered an elderflower fizz and draped her heavy coat over the back of her chair. "Feel free to have a cocktail" she said, looking at me. "I just don't really drink. I don't smoke either, and I don't even party that much. I'm the one who always drives and is home by 12. I'm really quite the bore", she blurted out without pausing for breath, before we both burst into laughter. I could tell from the way of her that 'quite the bore' couldn't be further from the truth. Her confident and unapologetic personality is endearing to say the least, and frankly, quite enviable.

"So, where do we begin?" she asked, smiling. They were my thoughts exactly.

Montana Brown is an extraordinary 23-year-old girl taking what life has thrown at her and making it her own. She is taking the world by surprise and proving herself to be a force to be reckoned with.
 
"I think we're in an age now where young people are really fuelled by social media" she said, with a straight face. "It is the sad truth, unfortunately, and if we're not using our followings to set an example then what use are they?" she asked. "I don't think kids grow up anymore wanting to be a doctor or a nurse; they grow up wanting to be a reality TV star or to be the next big blogger. I accept it as my responsibility to set an example."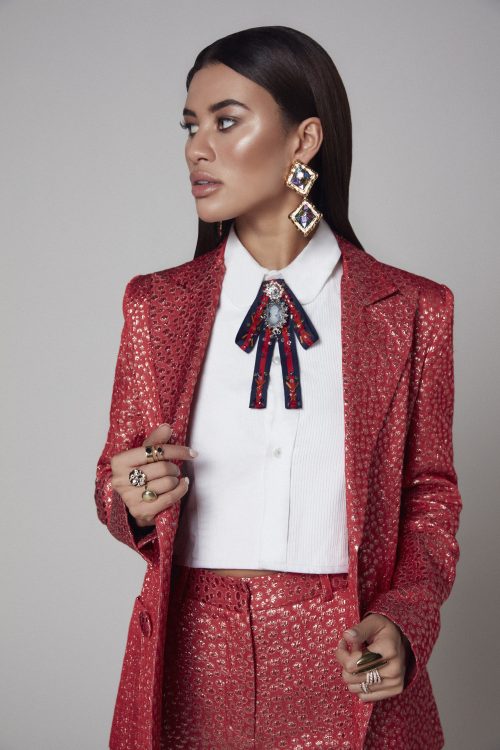 And what an example she's setting; Montana is an ambassador for two life-changing charities, CRY and Jeans for Genes. The latter is a charity that supports children with genetic disorders and the affected families. "It's not just the child directly affected that it's hard on. The disorders affect their parents, families and carers, and Jeans for Genes recognises this and offers widespread help and support".

CRY is a charity that is close to Montana's heart on a personal level, and as she speaks of her involvement with the charity her voice softens. "I lost my friend to a sudden heart attack five or six years ago. He was only eighteen" she paused.
"CRY stands for Cardiac Risk in the Young. Sudden Cardiac Arrest and Sudden Arrhythmic Death (also known as SAD) takes 11 children each week" she said, lingering. "11 children" she repeated.
"The charity CRY is phenomenal because they have made it their mission to raise enough funds to be able to implement ECG equipment into as many schools as they can. This ECG equipment can detect heart defects in young people, and it quite literally saves lives" she said, with determination pouring from her tone.
 
"The meningitis jab was granted, which is an ailment that two or three children die from each week. With eight to 11 children dying each week of cardiac arrest, it's time to put a stop to it. I don't think any parent can prepare for the loss of a child, and I don't think any parent can ever imagine losing a child, it's unthinkable," she stated solemnly. 
Montana looked down for a second and sighed, "You are not supposed to be at the funeral of your own child."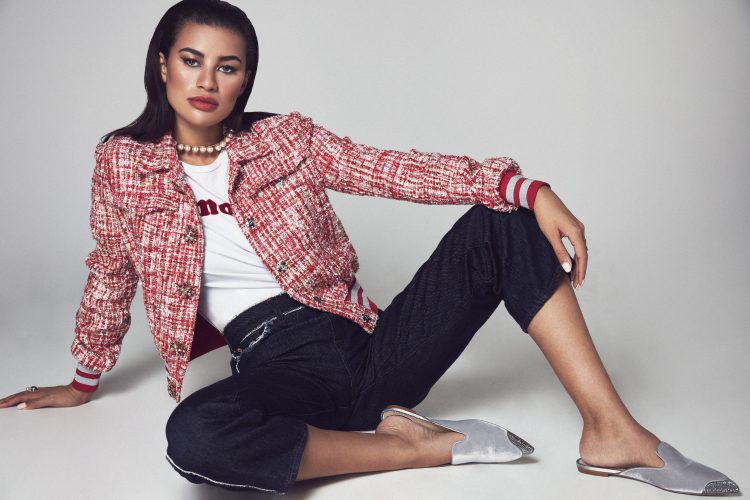 Being an ambassador for CRY has taken Montana Brown all the way to the House of Commons where she delivered a speech to the members of parliament. "Oh my goodness, it was so scary" she said. "When CRY asked me to do a speech at the House of Commons I felt so honoured, but I also thought 'Oh god I better not fuck this up", she laughed. "Excuse my French" she added, laughing a little more.
 
"I've always wanted to go to parliament but you can't just waltz in there, so it was unreal to be invited there to make a speech about something that is so close to my heart."

I asked Montana how it feels to know that she is making such a positive impact on people's lives. She placed her hands on the table, looked up at me, and replied, "We're all capable of doing charitable work, and I think it's so important to be involved with charities to put things into perspective."
She thought for a second and added, "We are all guilty of taking things for granted. We complain about things that are not things to complain about. We live in such a materialistic world and I think it's important that we all take a step back from time to time and look at what we do have. Just being able to go to school and get an education is a luxury, let alone all the other frills we have that we don't even think of as luxuries."

Montana's involvement with charity is only getting bigger and bigger. I asked if she'd ever considered setting up her own charity, and without hesitation she said, "If there's one charity I'd love to set up it'd be to help the homeless. Homelessness is such an issue and we're not tackling it in the right way."

She added, "I will never forget when I was at university, and I saw a girl on the street who looked just my age. I remember thinking to myself, 'how on earth did you get here'? I walked up to her and gave her some money and asked her what happened. For people who aren't homeless, it's so hard to even begin to think or imagine how people can end up on the streets. It can simply be bad luck. Your parents might have died and then you might have had a bit of bad luck after bad luck, and that's it. You're homeless."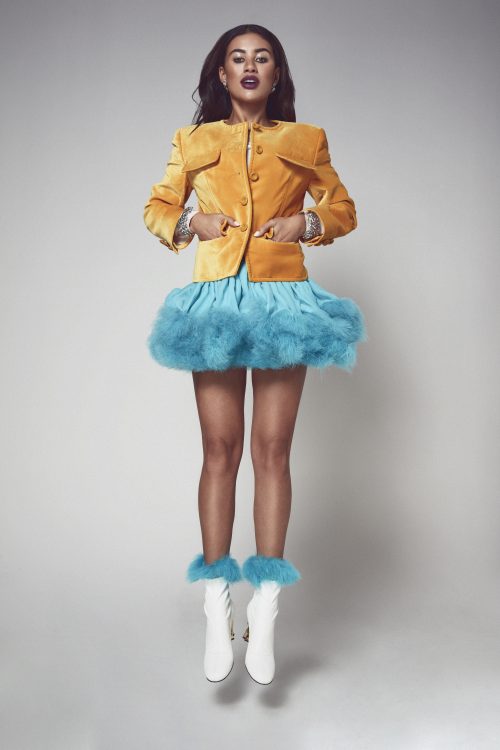 Montana clutched the straw in her drink and swirled it around the glass, she continued, "This girl, for example, she didn't have a drug problem. She didn't have a drink problem. The one problem she had? She didn't have a job."

"She would be the easiest person to rehabilitate and get back on the ladder, but if the only thing wrong with you is that you don't have a bed to sleep in then you're not considered a priority. She would have been placed last on the list."

I was taken aback by Montana and the way she spoke of these issues and the charitable work that she does. She was a genuine breath of fresh air.
Intrigued, I asked what advice she'd give to her younger self, to which she replied "don't care so much about what other people are doing. Concentrate on what you're doing. Focus on a positive mindset. Set goals."
"And most important of all, be thankful for what you have."