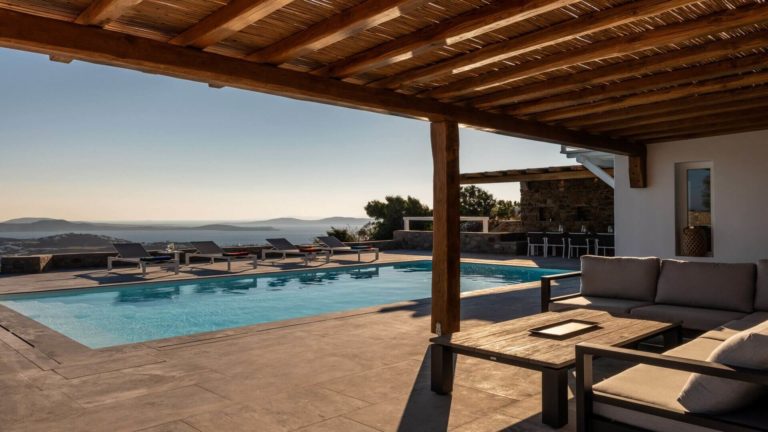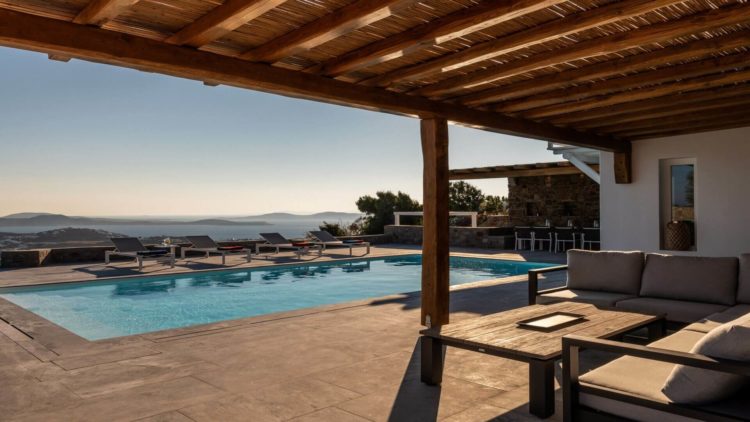 Mykonos is a lot of things for a lot of people. A party mecca for fun lovers; a cosmopolitan hotspot for jet-setters; a beautiful island with natural charms for nature aficionados; a luxury destination for VIPs; an appealing place with lots of architectural interest and archaeological sites for those loving the Old-World charm and elegance.
Take a walk through the narrow, cobbled streets of Mykonos Town and let yourself drift to the magnetism created by the cubic-shaped, whitewashed houses and the dazzling blue of the Aegean Sea. Or head to Agios Lazaros region and be hypnotised by the tranquility and chicness that exudes from every corner.
Amidst crystalline waters, golden-sand beaches, and magnificent sunsets lie three heart-stopping villas that give traditional Cycladic chicness and sophistication an entirely new meaning. All with close proximity to the island capital and its vibrant night scene, these exclusive properties will definitely tick all of our boxes.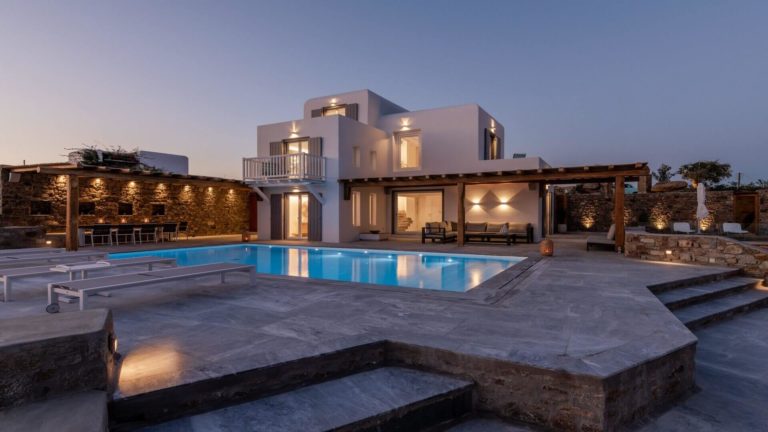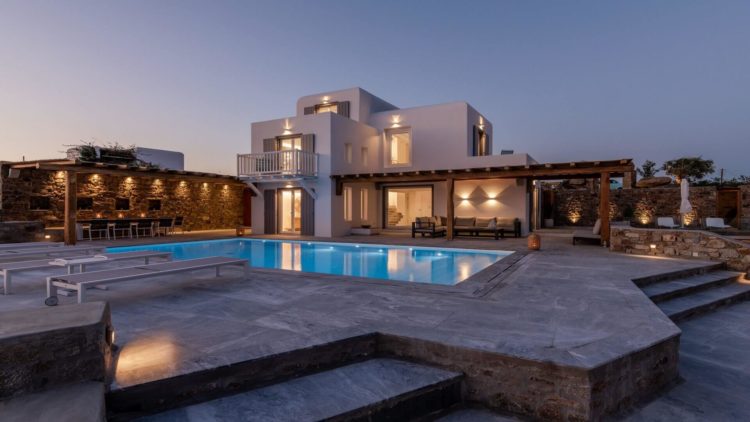 1. Villa Brooklyn (up to 12 guests)
Located in a gorgeous setting up in lush hills, this mansion impresses with its minimalistic simplicity and refined elegance. Besides amazing views of the Aegean Sea, Villa Brooklyn pampers you with things like vaulted ceilings, square-shaped constructions, brighter-than-white walls, ample natural light, marble floors, multi-level grandeur, well-appointed en-suite bedrooms, arched doors, and lots of comforts.
Designed to please even the most discerning guests, this intriguing sample of traditional Cycladic architecture epitomises the Mykonos allure in the finest way. Shaded outdoor areas, a plethora of little nooks to enjoy privacy, spacious lounge areas and dining spaces, an infinity pool, and a wide range of amenities await to offer holidaymakers exquisite vacations and a memorable stay.
For more information, visit Villa Brooklyn.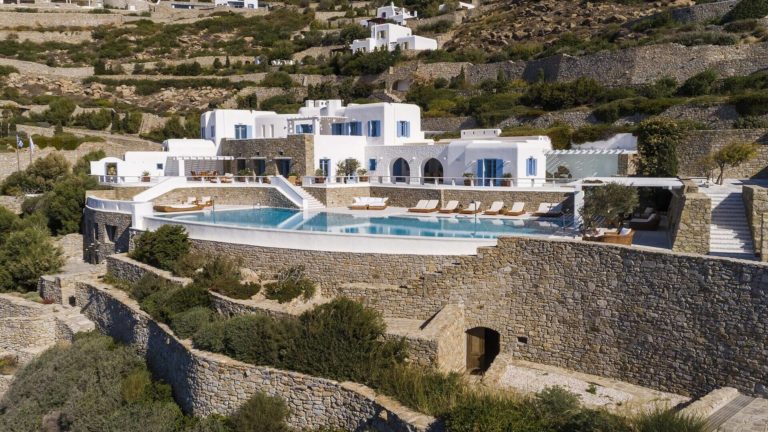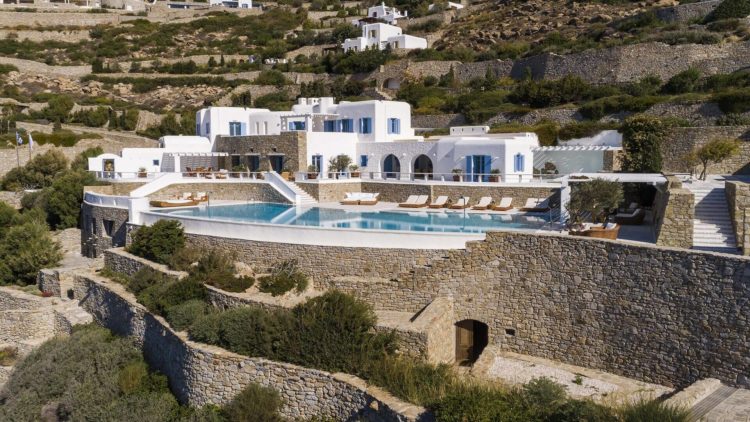 2. Villa Miracle (up to 16 guests)
Mind-blowing panoramas of the Mykonos coastline and fantastic seascapes await to treat you from every corner of this beautiful villa, both inside and outside. Sprawling over 850 sq.m., Villa Miracle summarises the very essence of traditional Cycladic architecture that is highlighted in the chicest way.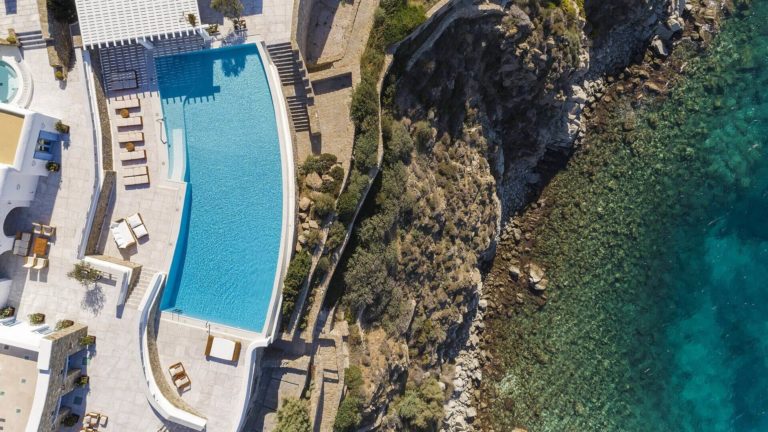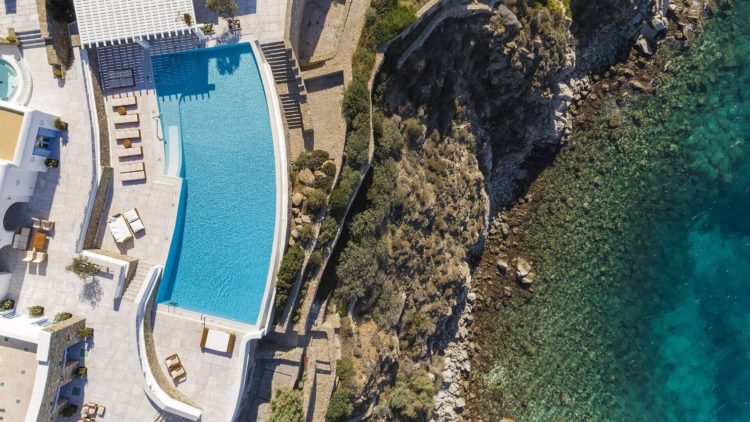 Designed to provide the fullest range of amenities, which include from a professional gym, thalassotherapy spa, and private beauty parlour to a Jacuzzi and Turkish hammam, Villa Miracle is probably the best option for vacationers in search of sheer opulence, luxury, sophistication, and ample space to enjoy their time in one of the most popular islands in the Mediterranean.
For more information, visit Villa Miracle.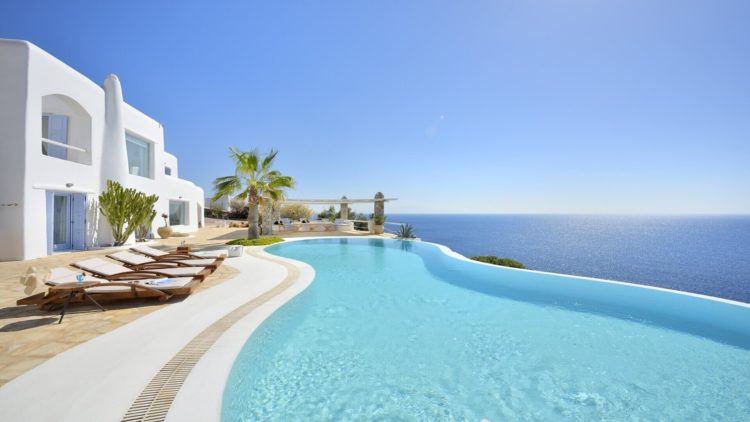 3. Villa Oscar (up to 18 guests)
Prepare yourself for an irresistible sense of peacefulness and serenity to overwhelm you as soon as you lay eyes on this delightful property. With an almost exotic design, Villa Oscar dazzles with its carefully designed structure. Comprised of several different villas that interconnect (yet leave much room for privacy and seclusion if needed), the luxury mansion spans over 100 sq.m. of gorgeous land overlooking the shimmering sea and the endless blue of the Mediterranean sky.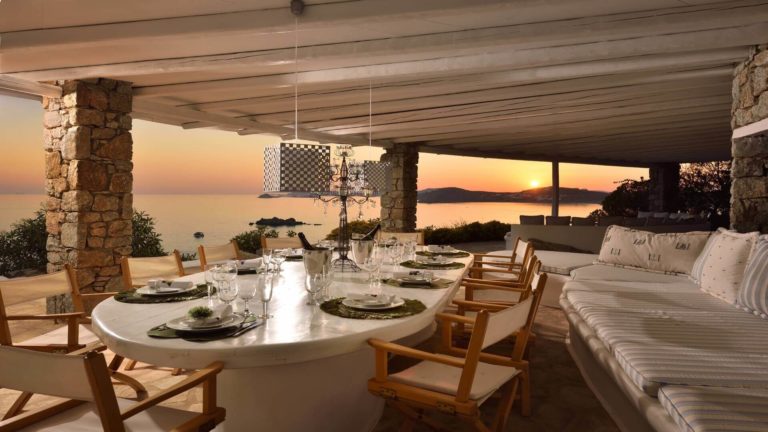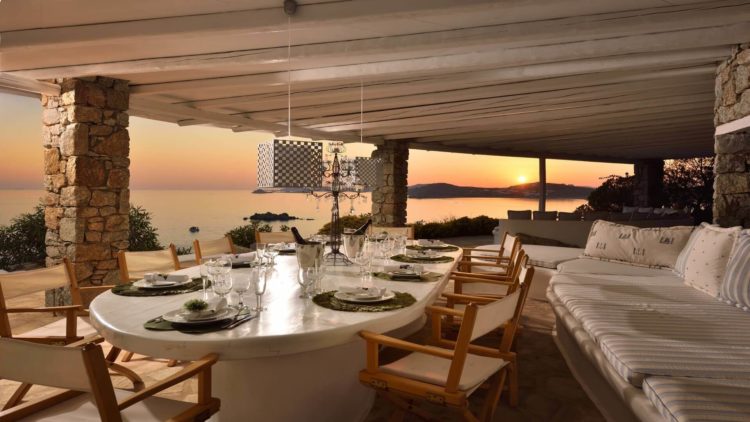 Among its amenities are a private beach and a private chapel. Expect the magnificence of Villa Oscar and the meticulously-placed, yet distinct, elements of Cycladic architecture to take over you with every step you take. Everything has been carefully designed down to the last detail to suit your VIP lifestyle and ensure your ultimate comfort and convenience.
For more information, visit Villa Oscar.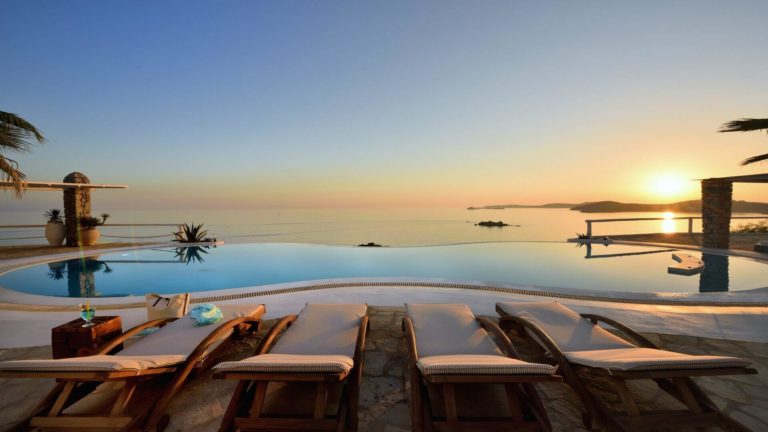 About Kinglike Concierge
Kinglike Concierge is a top-rated Mykonos luxury rental property agency that has been serving a VIP clientele for more than a decade. With many years of combined experience in real estate, the Kinglike Concierge team focuses on providing guests with exquisite mansions and luxury combos in privileged locations across Mykonos.
To date, the agency owns a portfolio of 200+ high-end villas and keeps adding new elegant abodes regularly. To offer an all-around guest satisfaction, Kinglike Concierge also comes forward with a wealth of concierge services covering everything from private yacht tours and helicopter rides to VIP reservations and a personal butler.