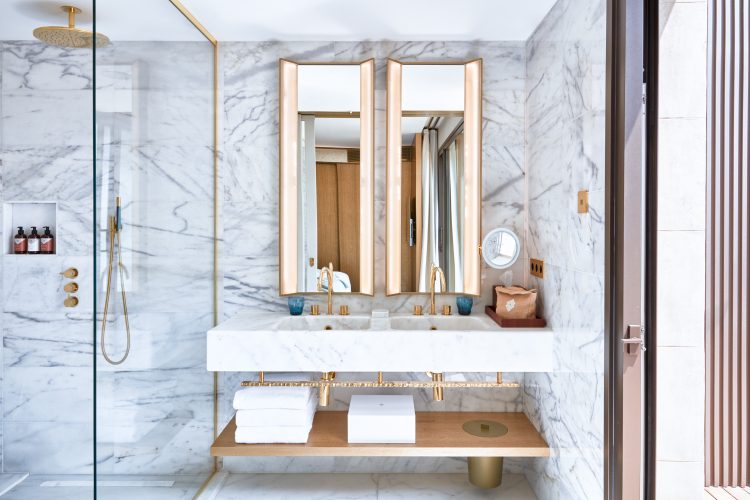 Situated on the lively Gran Via, which is the longest avenue in the region, the Almanac Barcelona was our home away from home during our time in Barcelona – if your home is a sumptuous five-star boutique hotel of course.
The Almanac is a mere hop, step and jump away from the Passeig de Gràcia boulevard, where you can not only find stylish shopping, restaurants, bars and more, but a superb selection of Gaudi's iconic Modernist buildings as well. It is also a fantastic location in which to explore some of the city's fantastic cultural charms. The iconic Las Ramblas and the historic old town are only a five-minute stroll from the hotel.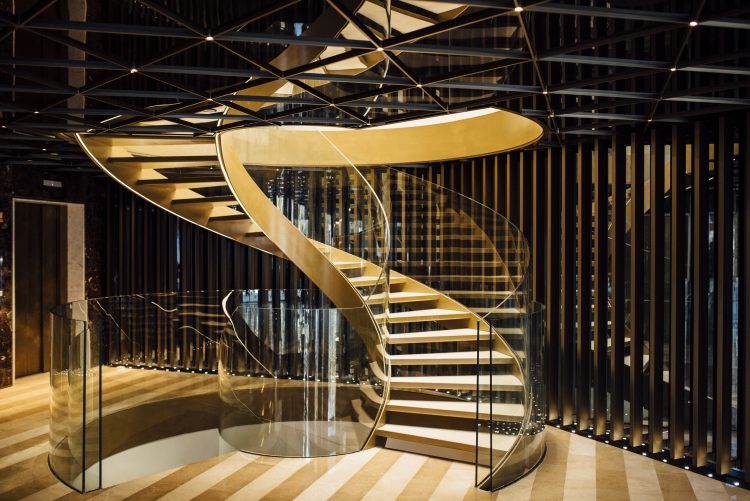 Despite being a city centre hotel, the rooms at The Almanac are incredibly spacious and easily fuses strong design with technological innovation. Everything from the handy blackout blinds to the TV are controlled by an in-room portable tablet, making this a chic and thoroughly modern hotel experience. There are some thoughtful touches too – such as the addition of a smart phone which you can make free international phone calls.
Designed by Spanish designer Jaime Beriestain, the stylish interiors showcases the gilded opulence of the roaring 1920s Art Deco style fused with hints of modern décor. Expect rich textures, natural wood finishes and a delicate colour palette of muted golds and greys.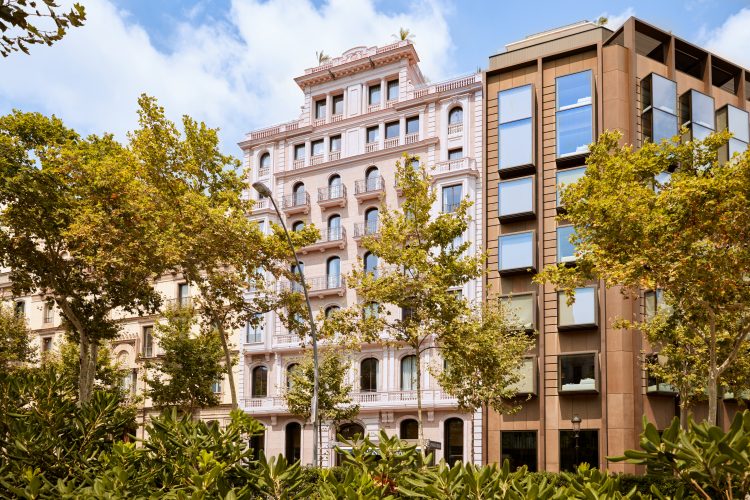 The multi-tiered rooftop terrace is the jewel in the Almanac's crown – it is here where you can relax with a refreshing drink and enjoy the most stunning panoramic views across the city. You can even see the iconic famous Sagrada Familia nestling in the distance. There is even a rooftop swimming pool, which is small (but perfectly formed) and is an ideal place in which to enjoy a cooling dip.
Foodies will rejoice at the culinary offering at the Almanac – guests can either enjoy eating on the Azimuth bar on the rooftop or can eat in the elegant Línia brasserie. Both of which provide a great food and drink offering. If you are looking for cocktails and lights bites, the Azimuth bar won't disappoint and the Línia brasserie's menu reflects the traditional regional cuisine. Dishes are designed to be shared and utilise local ingredients. Expect plenty of Iberian ham and pork belly, rice (you simply must try Rice Sundays!), locally caught tuna and more.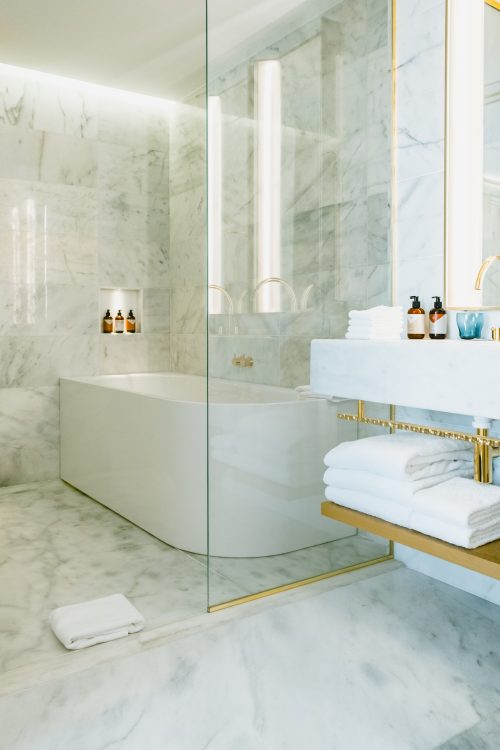 Five things that you absolutely must do in Barcelona
Visit the Sagrada Familia – can you really say that you have been to Barcelona if you haven't been to see this architectural masterpiece? Renowned architects such as architects, Antoni Gaudi and Josep Maria Subirachs have all helped create what is arguably one of the most iconic pieces of architecture in the world.
Pay a visit to the Subirachs gallery – Josep Subirachs was not only was a strong architectural influence on the Sagrada Familia, but he also was an impressive artist and sculptor too. At this little gallery (which is run by his daughter) you can peruse his drawings, designs, draughts and layouts that Subirachs went on to use for his sculptures and paintings.
Explore the city (by helicopter) – Could this be one of the most exciting ways to view the stunning city of Barcelona? We think so. You can enjoy a short flight across the city's coastline with BCN Travel where you can capture the most amazing photos and videos. The flight itself is surprisingly smooth but is a total adrenaline rush!
Pop some tags – From luxury brands to vintage chic, Barcelona has a plethora of amazing shopping choices which will not disappoint. Whether you hanker after the hottest designer labels or prefer a more retro look, Barcelona has everything that you would want. One of our favourites has to be the effortlessly cool Palo Market Fest which opens on the first weekend of every month. Located in the quirky Poblenou region, not only can you pick up delicious snacks, coffee and artisan food, but you can also find some true vintage gems too.
Check out the local food scene – Without a doubt, Barcelona is home to some fantastic shops, bars and restaurants. From the Gothic Quarter to the Ravel neighbourhood, you will be spoilt for choice when it comes to gastronomy. Whether you favour Michelin-starred dining or street food such as the delicious churros, you will not go hungry. One of the must-visit restaurants has to be the delightful Cañete restaurant. Think traditional Spanish tapas coupled with fine dining. You can even enjoy your food watching the chefs beavering away in the kitchen. Again – shared plates are the common theme here and you can enjoy dishes such as garlic prawns, burrata, Iberian ham and more.