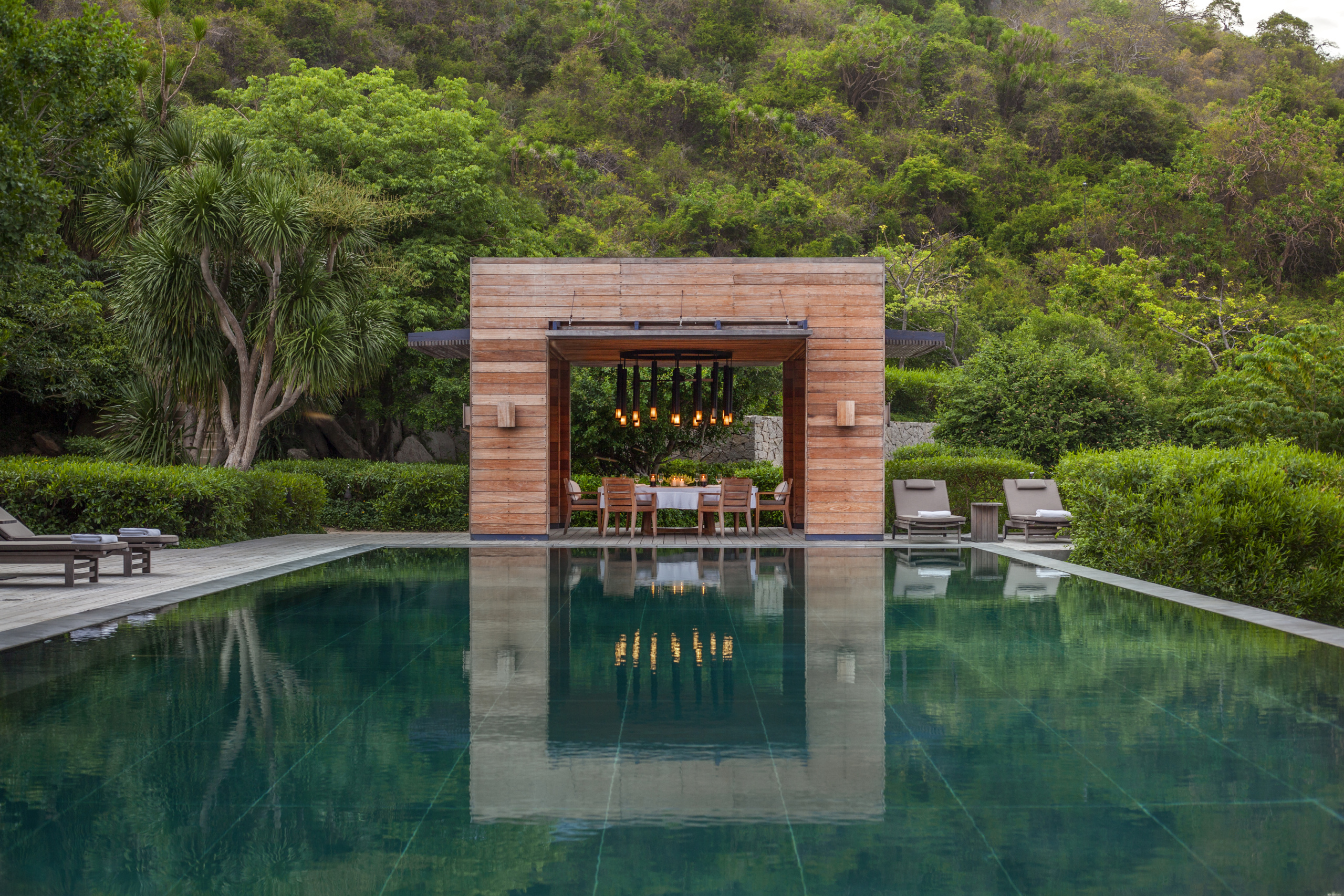 We arrive once night has drawn in, so the surprise of our surroundings keeps us guessing until the morning. It's just our room and the main pavilion, complete with bar, lounge, library and restaurant space, to fuel our imaginations of what else is to come. We settle with the dirtiest of martinis at the long, richly stocked bar: dimly lit, elegant and so enticing that we need prompting to head over to our table for our evening meal. We have the option to dine either inside or out on the terrace that, in daylight, shares generous views of the dramatic mountainous landscape and cliff edges that drop to the East Sea.
The menu predominantly champions local Vietnamese cuisine. The executive chef talks us through the day's freshly caught specialities and, with little persuasion we take his lead. Clay pots, banana leaf wrapped fish delicately barbequed and marinated in an array of spices, king prawns cooked in crab fat, seafood and seaweed congee, mango and papaya salads, the list goes on.
There's a full vegetarian menu, plus a generous nod to American and Italian cuisine. It's apparent no request or demand is too large. We, of course, have none as the staff and teams working around us second guess our every move, not that we'd know it!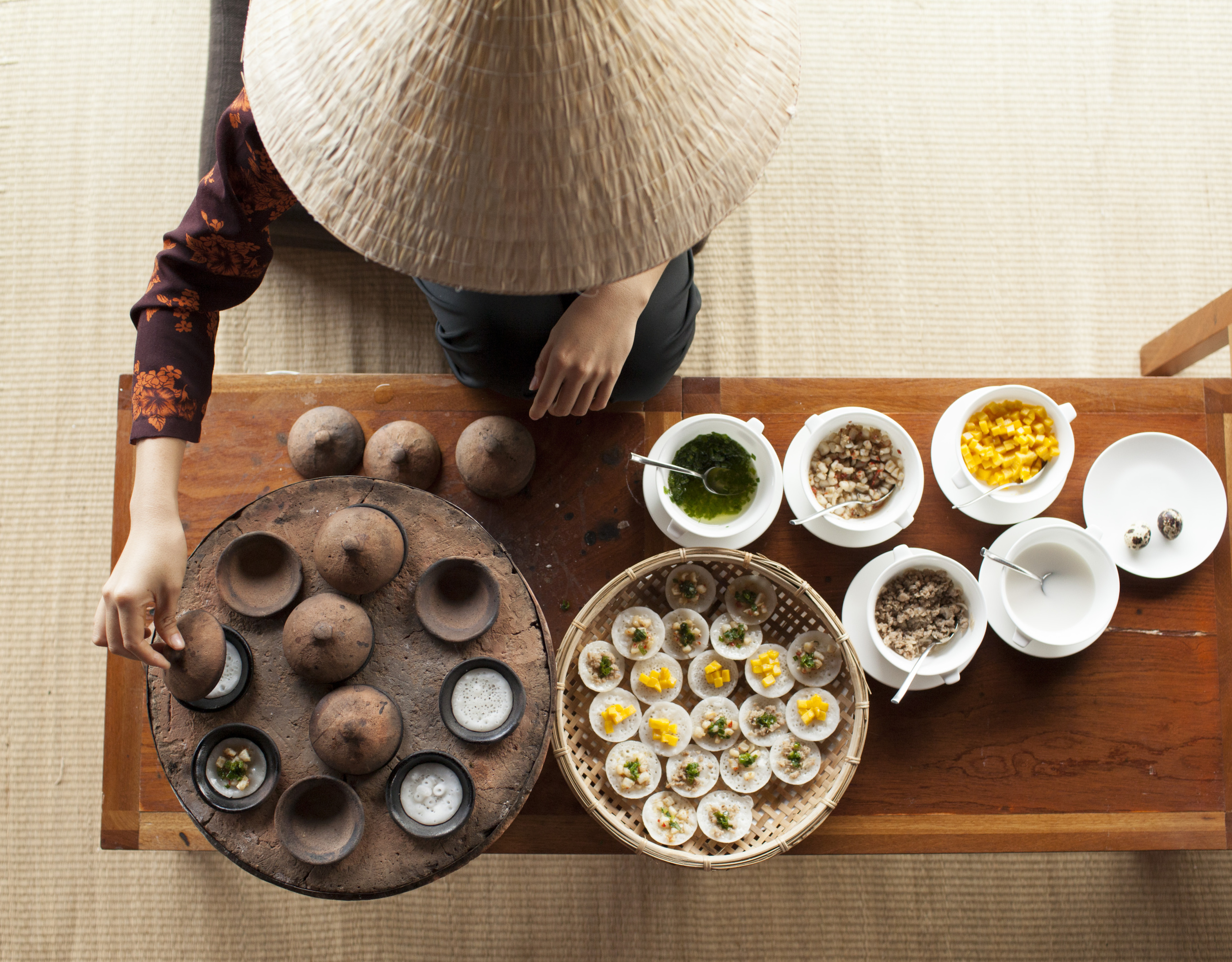 There's an overwhelming sense of refined perfection. Design symmetry, architectural cohesion, neutral interiors are all sympathetic to the lush surroundings of the protected Nui Chua National Park. Everything is subtly pleasing to the eye. The enormously high tented ceiling of the main pavilion is replicated throughout all thirty nine private villas. Space, light and exteriors all point you in the direction of dramatic vistas and landscapes.
Our pavilion, palatial and entirely private, gives on to the most beautiful lake view, where the sun sets just beyond. Complete with infinity pool, it's a hard task to drag ourselves away just to see what else the Amanoi has to offer. When we finally do, it's a golf buggy that carts us around over 42 hectares that the Amanoi discreetly occupies. From the cliff top infinity pool, that's empty every time we visit, down to the private stretch of beach, beach infinity pool, to the spa and main restaurant.
For anyone with a keen eye for design and attention to detail, this is your place. The level of detail is exquisite: not just in the artfully stylised interiors but in every aspect of your experience.
The spa too goes above and beyond. An open pavilion takes centre stage of the lake. You can take a morning class here, or simply indulge in a treatment in one of the numerous treatment rooms dotted in the greenery that surrounds the lake. At every turn, there are iced teas, chilled towels and a menu for any extras is on hand. There is a jacuzzi and steam room complemented by an ice fountain and cold plunge pool. The extensive spa menu includes specialised massage techniques and treatments so whether it's a one-off treatment or a carefully calibrated program, the Aman has it skillfully covered.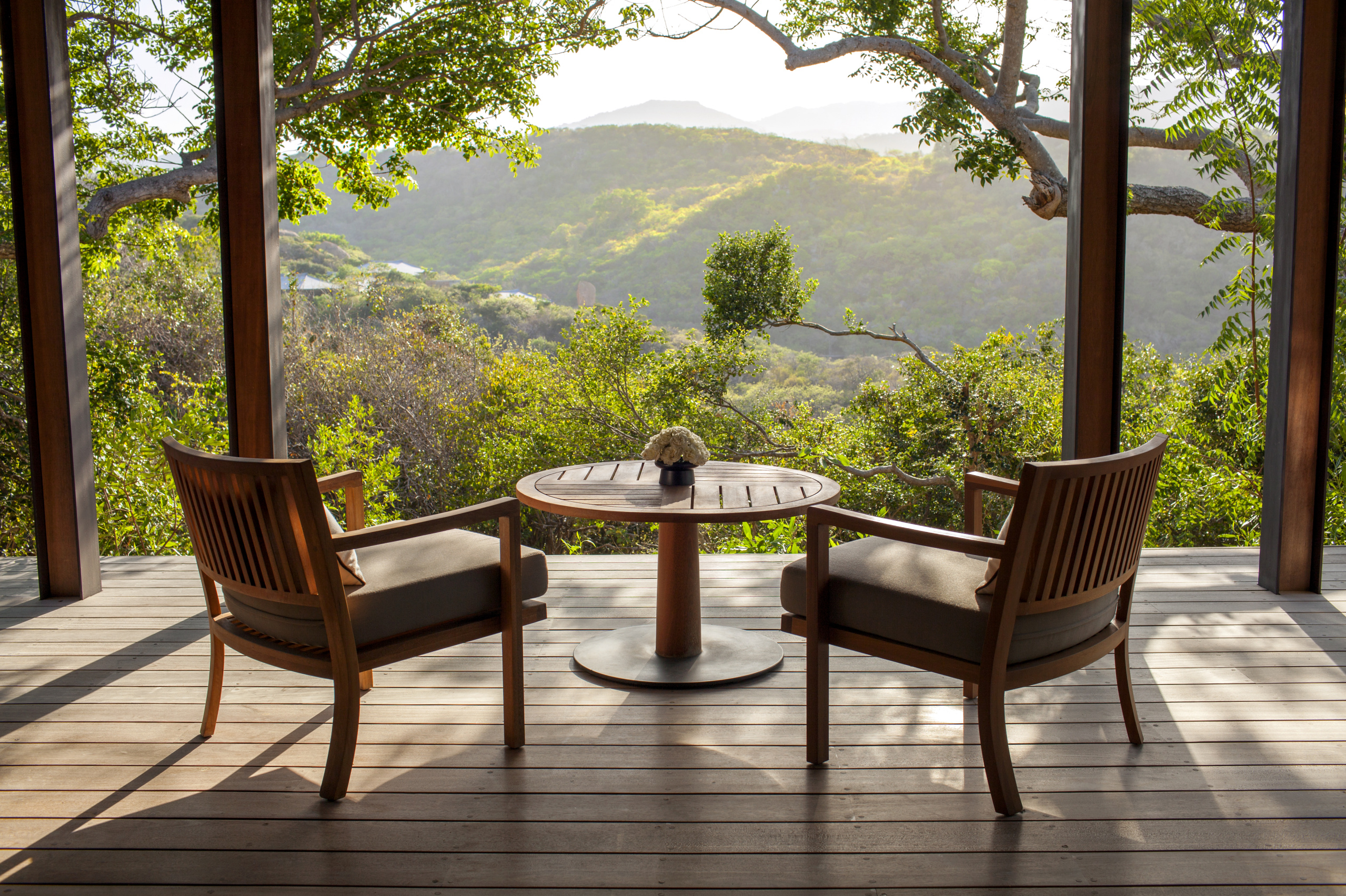 After the most incredible five-day stay we consider how any other hotel will fare against such service and surroundings. We'll positively look back on our honeymoon and speak of this vacation as the most indulgent we've done, feeling extremely lucky and completely spoilt.
Follow Anna Barnett on Twitter: @AnnaBarnettCook
Follow Anna Barnett on Instagram: @AnnaBarnettCooks