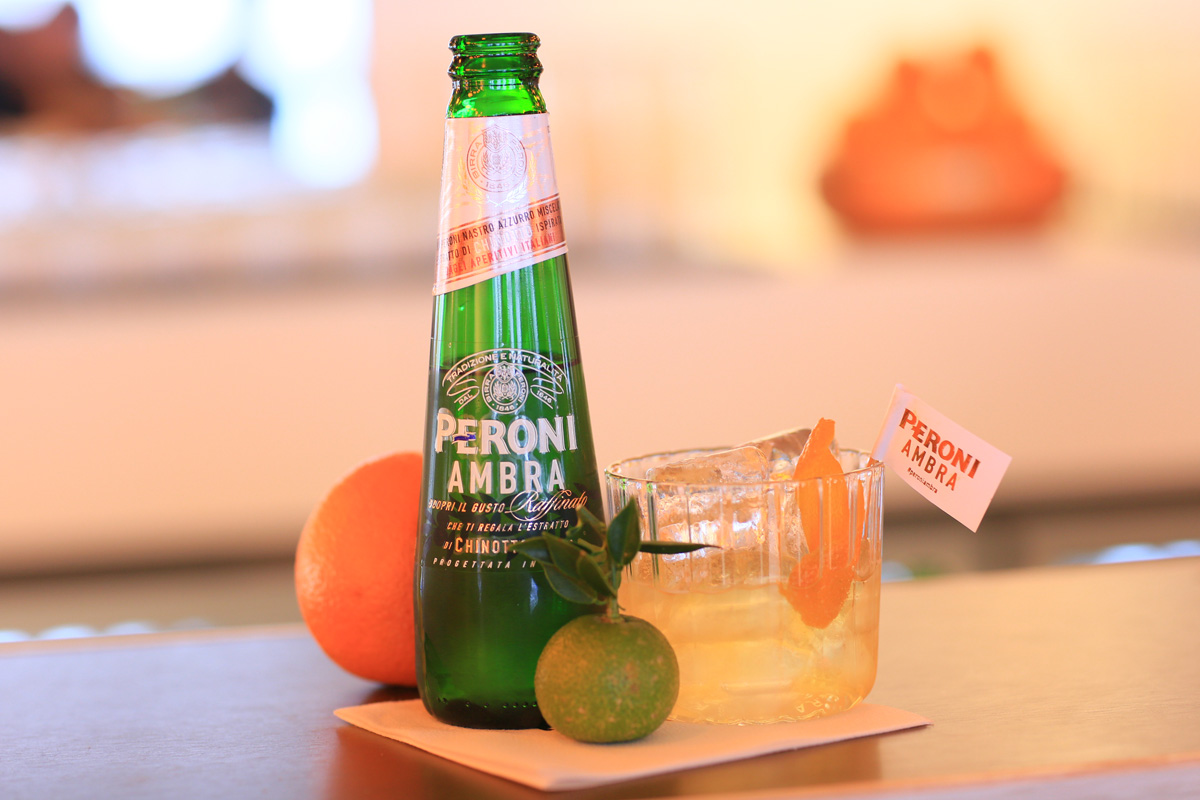 Running from 1st April all the way through to late September/early October, the Peroni Ambra Terrace at Somerset House has been transformed in honour of the Chinotto groves of Liguria, North West Italy. Chinotto is a very rare Italian citrus fruit, only found in this region and, when carefully combined with the crisp, refreshing taste of Peroni, Ambra is created – a brand new aperitif beer creation served perfect over ice and reminiscent of the classic Aperol Spritz (which is available on the menu under the guise of 'The Original Venice Spritz').
With the Terrace delicately decorated with unique Italian flourishes – such as small Chinotto bushes, warm lighting and unimposing Peroni branding – the riverside location truly offers a rare, authentic taste of Italian sunshine in the very heart of London.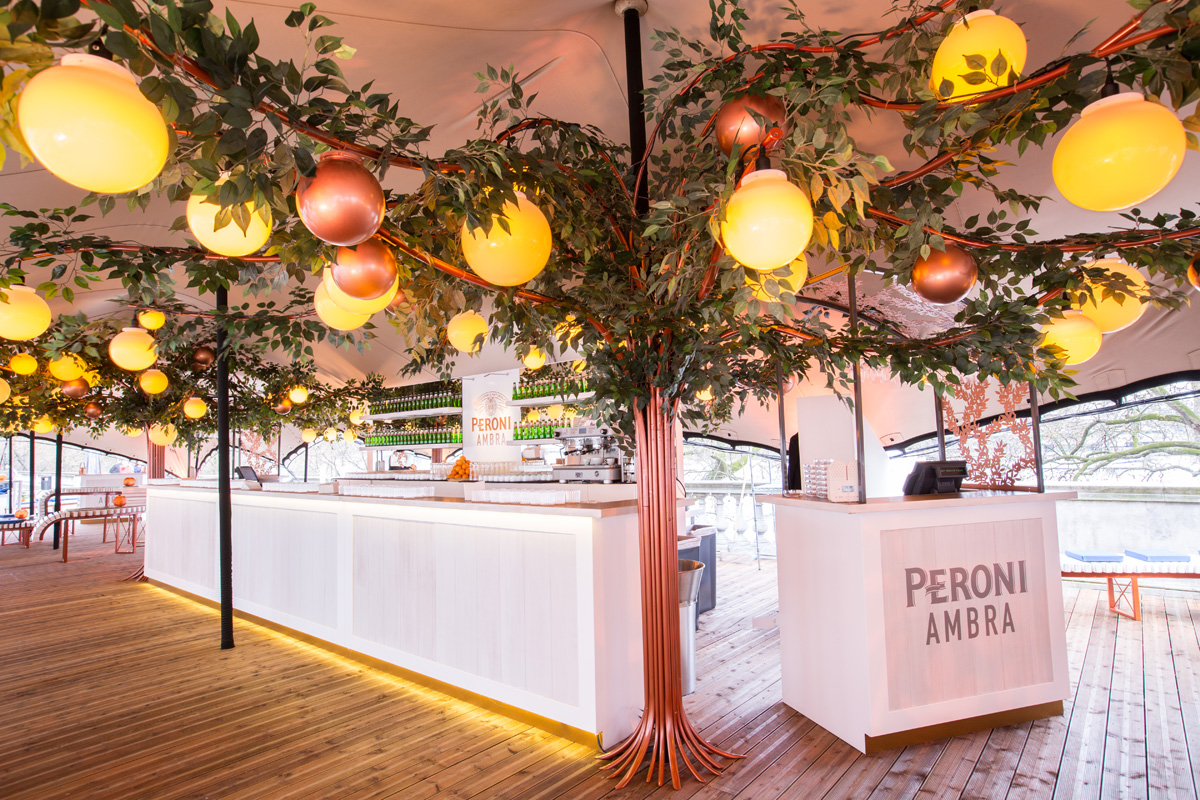 With Ambra at the helm, and a range of fantastic cocktails, beers, ciders, wines, spirits and softs also on offer, the Terrace also offers a "carefully curated bespoke Italian aperitivo menu", featuring Italian-inspired bar snacks and incredibly moreish pizzas created by 2-Michelin-starred chef extraordinaire – and Peroni's 'Master of Taste' Francesco Mazzei – which "perfectly complement the taste of Peroni Ambra".
Sat under the swooping arches of the Terrace, sheltered from the blazing sun whilst also able to appreciate the blue skies before us, we sipped on a refreshing glass of Peroni Ambra, getting more hungry with every gulp in true aperitivo style. Soon, a bowl of citrusy Chinotto-marinated Taggiasca Olives and a Chinotto-infused Focaccia Genovese arrived at the table and a smiley, knowledgable waitress took our orders for our hand-made Michelin-recipe pizzas.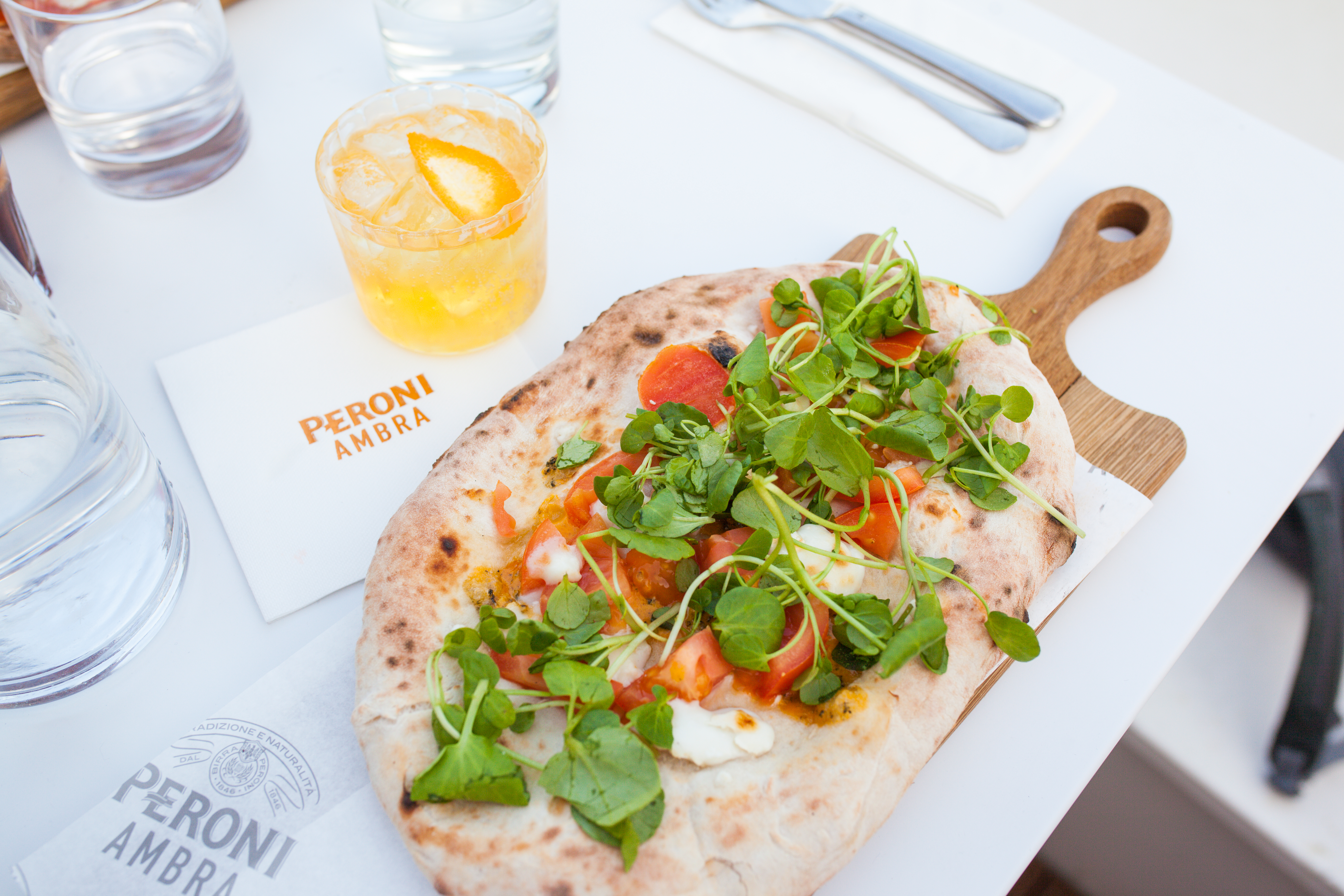 I opted for the Pizza Brittaly – featuring mozzarella, stilton, tomato & a suggestion of fresh English herbs – whilst my brother, Josh turned up the heat and went for the Pizza Calabrese – spiced by nduja and balanced with fresh, flavourful tomato, creamy mozzarella and full-flavoured watercress and basil pesto. Both Pizzas arrived promptly and were presented beautifully on large wooden boards.
Hunger most definitely satisfied, we felt it was only right to explore a litte of the Ambra Terrace's bespoke cocktail list and, whilst up the bar looking at the extensive spirit selection, I overheard the General Manager, Ramon Puente explaining that the Terrace is even available for special occasions where one can book the Terrace bar for 10-80 guests, verging very close to a full private hire.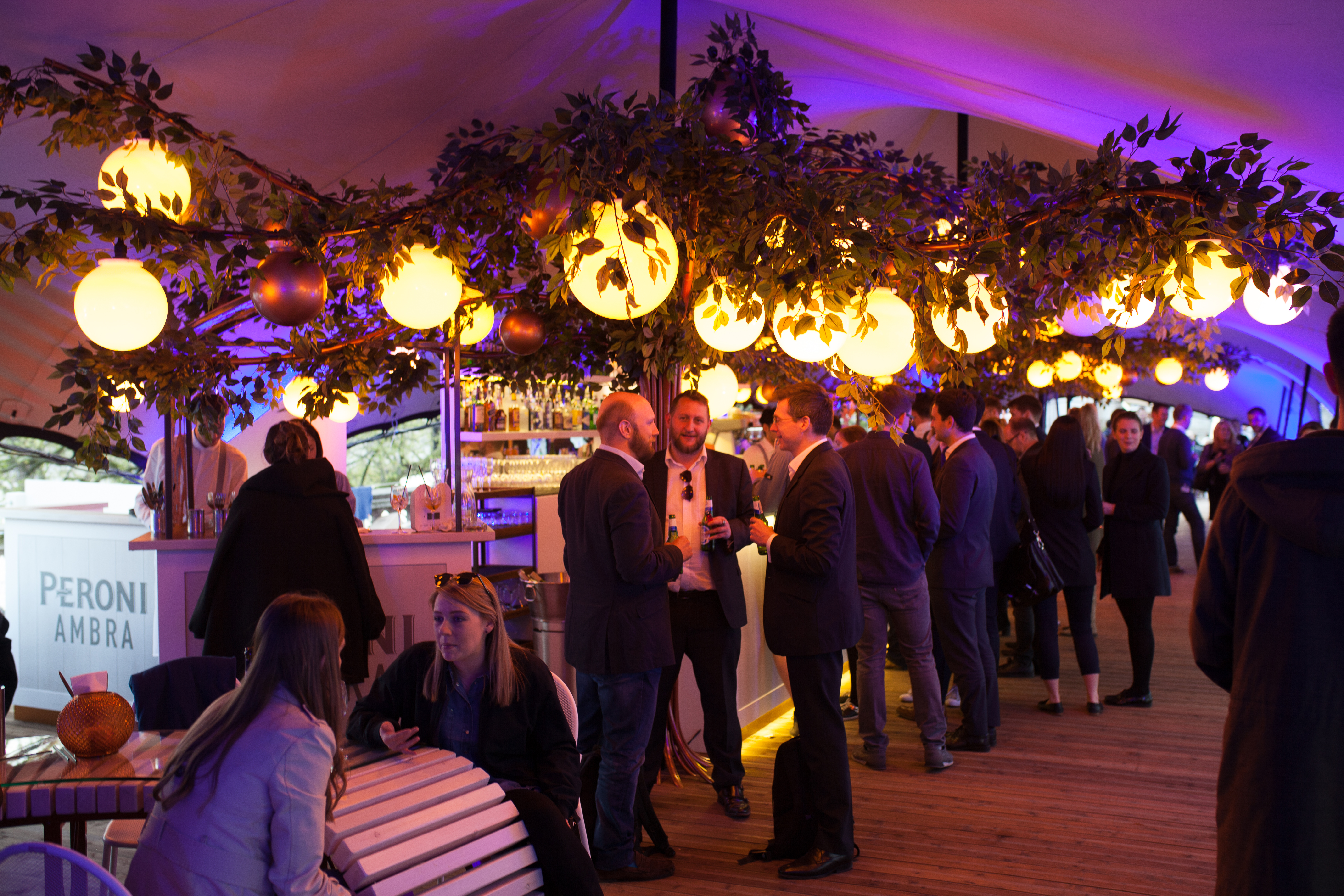 A fan of all things Negroni, and incredibly impressed by the bitter sweetness of Chinotto, I simply had to sample the Chinotto Negroni which delicately stirred Earl Grey-infused Gin, Sweet Vermouth, Campari and a touch of Chinotto Liqueur: the result was – much like the rest of our afternoon – utterly fantastic as that same bitter-sweetness lingered on the palate.
I would recommend The Peroni Ambra Terrace at Somerset House time and time again: not only because it's one of the very few places outside Italy that you may sample Ambra right now, but also because the venue offers a truly perfect place to wile away long evenings soaking up Italian-infused summer sunshine.
The Peroni Ambra Terrace
Somerset House, Strand, London WC2R 1LA
Open until September 2017. Monday – Saturday from noon to midnight and Sunday from noon to 6pm.
Weather permitting.