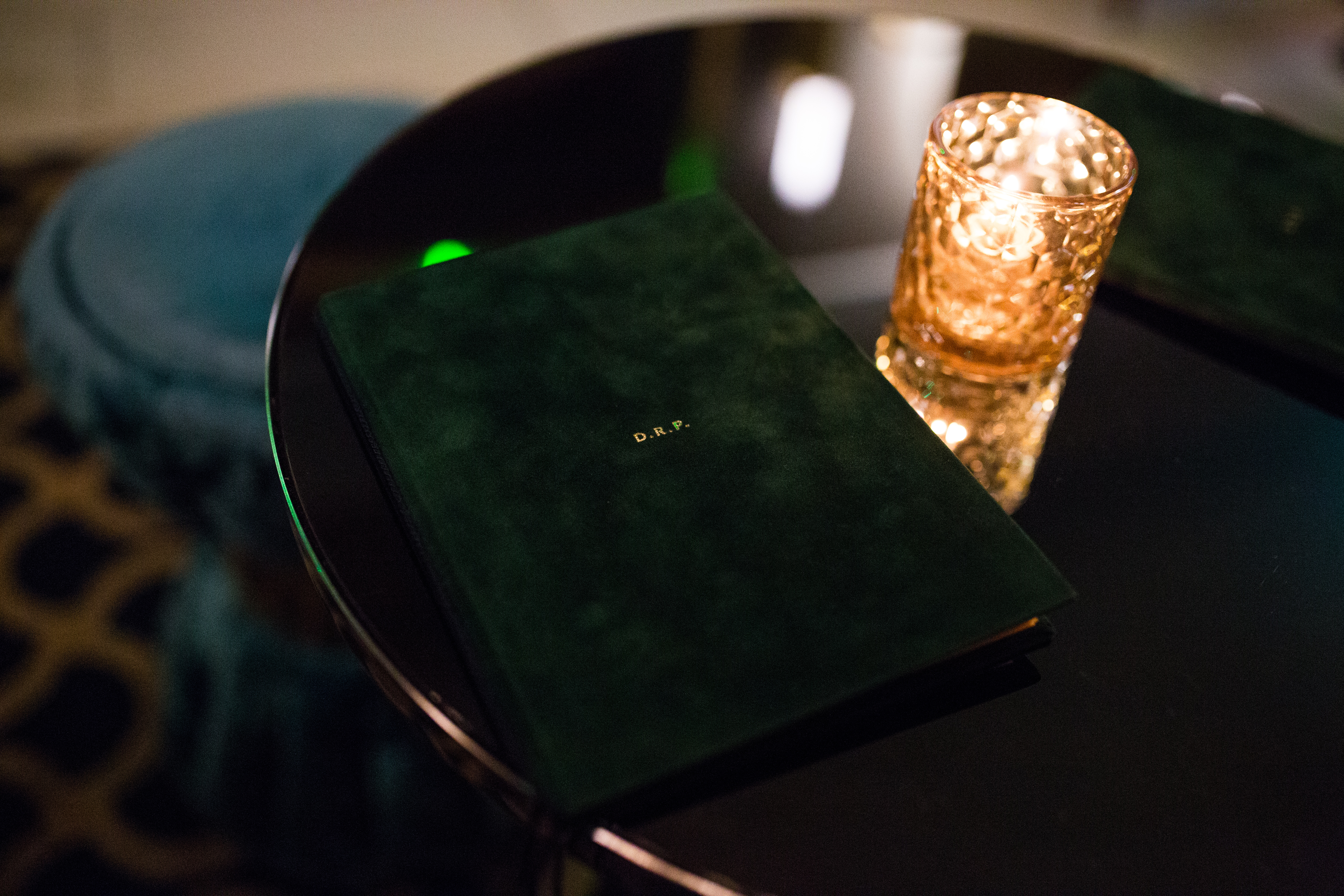 Early one Wednesday evening, escaping the driving rain of Carnaby, we swiftly ducked into the discrete doorway of Disrepute, greeted by dark, pastel green walls, plush red carpets & the most warm, welcoming host.
Led discretely to our corner table, we were invited to take a seat on the velvet upholstered settee where we presented with two equally luxurious velvet-bound drinks lists. Chatting to the door host, our drinks host for the evening appeared from the shadows bearing two delicious, homemade, low-alcohol amuse-bouches, Pimms Fruit Cup in style they were described as "light, fruity and playful".
First opened in December 2016 – by the team behind Barrio and Sovereign Loss – the venue itself, although dimly-lit in places, still felt light and spacious. Designed to fit inside what is essentially a long tunnel, a large glistening bar stands at its centre with two open areas either side, although for added privacy, guests may hire out one of its three large decadent alcoves – and members may indulge in this for no extra cost…
Much like the venue, a long tunnel of luxury decorated with suede, wood, glass and mirrors, which markets itself as "a hideaway for luxury libations, high jinks and late-night liaisons", the menu is "sexy and suggestive", beginning with a section entitled 'Stories' in which the descriptions are an indication of how the cocktails will be served, as opposed to a list of the ingredients that create them, really encouraging guests to take a risk and try something that might be completely new to them – although there is a helpful cheat's guide at the back if you're not feeling so brave.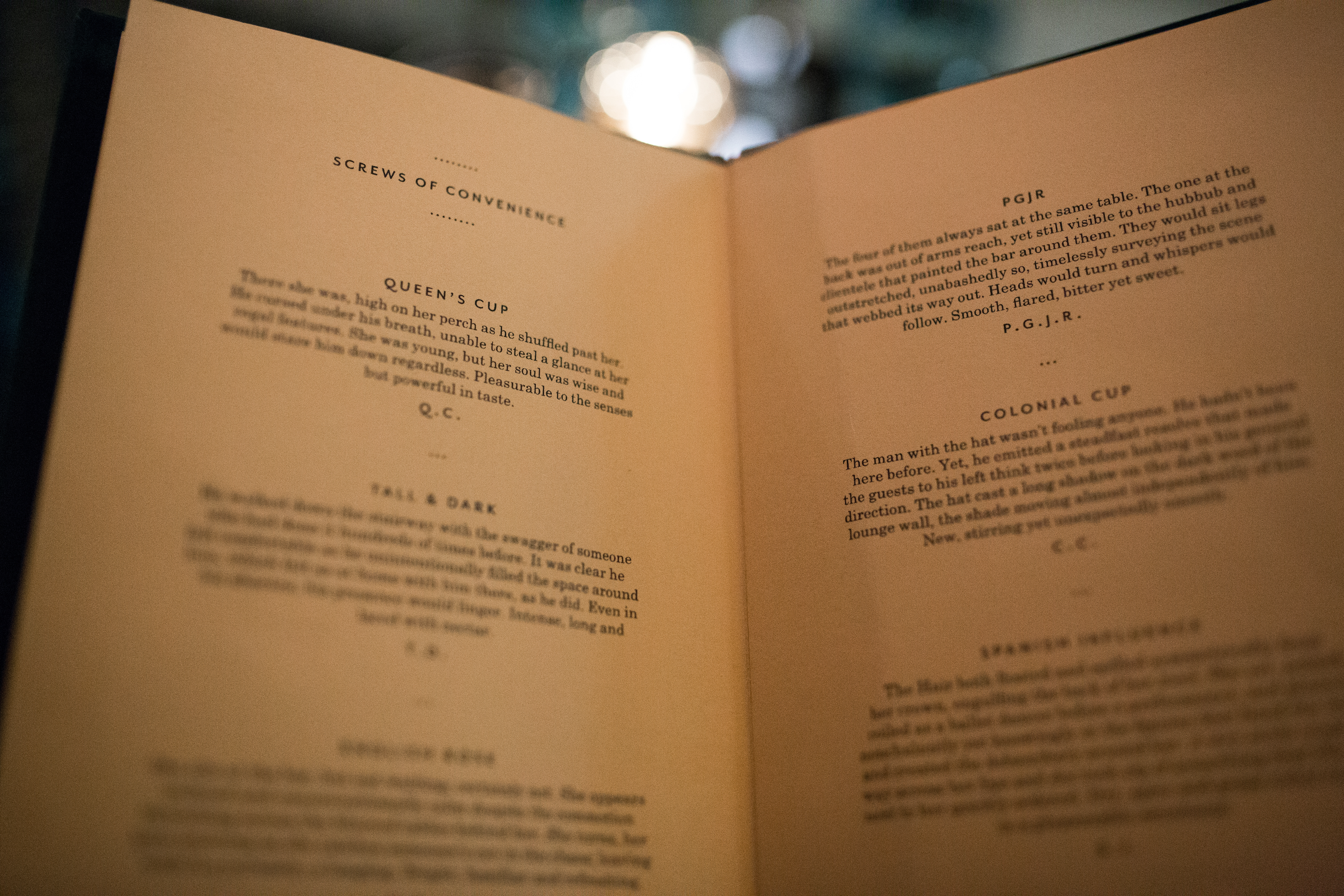 In any other venue, a list of suggestive stories as a menu would be utterly ludicrous. Yet, at Disrepute this couldn't be any more relevant. The venue itself has been home to many stories over the years, standing in the exact location that the infamous Pinstripe/Kingly Club once existed – although to some extent they still do, kept alive by these same stories. It was inside these secretive walls that actors Peter O'Toole, Oliver Reed and Richard Harris used to drink the night away surrounded by their closest companions.
In fact, it is also here that The Profumo Affair first began between John Profumo (the Secretary of State for War) and Christine Keeler (a 19-year-old aspiring model). This affair was one of the biggest political scandals of the early 60s and saw the pair meeting up in secret below Carnaby. They would exchange coded letters, using initials instead of names – an element that has certainly inspired the distinctive menu of the now Disrepute Member's Club (or to those in the know, D.R.P).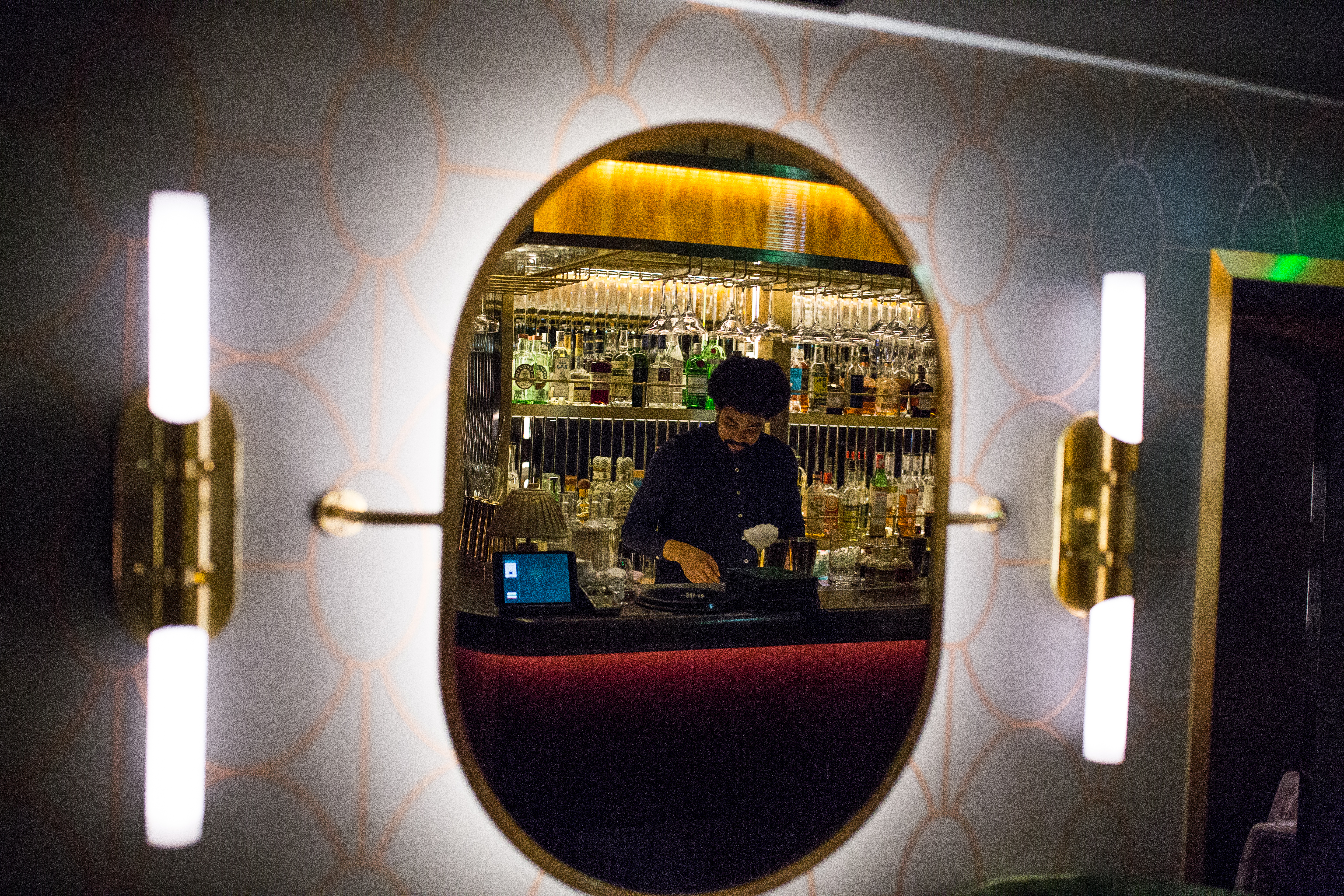 D.R.P was so fantastic, that I myself am now a member, holding a dark green, umbrella embossed card on my person anytime I venture into London. The stories behind this venue are incredibly interesting, but it is the truly passionate team of staff and a diverse range of spirits, wines and ultra-creative cocktails that will keep me coming back for more. Well, that and the fact that membership entitles you to: priority booking; private areas for up to 12; free access to members events including tastings, master classes & events in and outside of Disrepute. Not bad, especially right now when the membership is complimentary.
Speaking of the drinks, I should probably provide you with a few highlights (but please put the ingredients to the back of your mind when you go to visit)…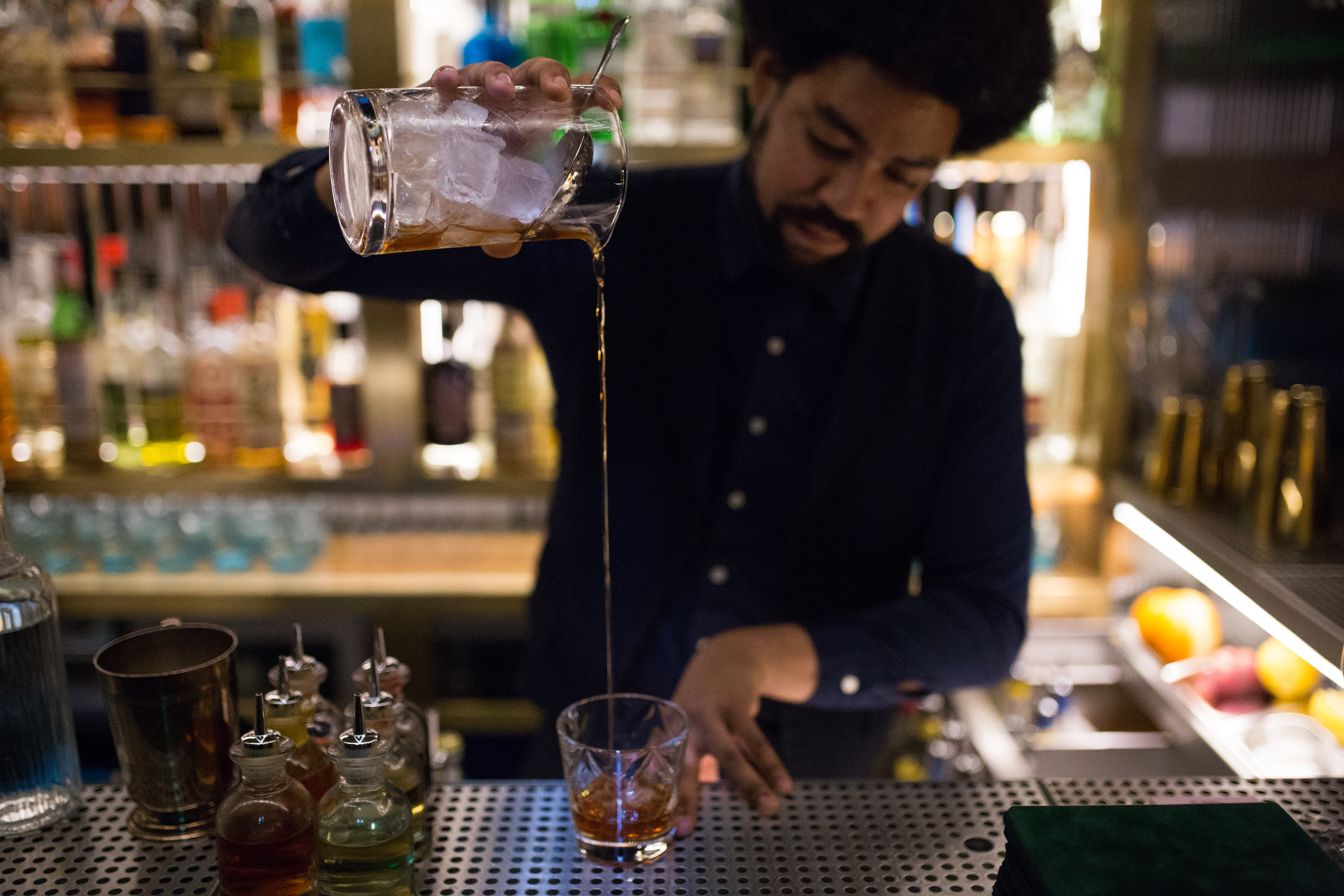 After being gently stirred in a large golden cocktail shaker, T.W.A – or The Welder's Apprentice – was presented as an Old Fashioned-style whisky cocktail, and offered an intense smokiness underpinned by a smooth, maple-led sweetness as Glen Grant 10 & Ardbeg Islay Whiskies combined with a few drops of Angostura bitters, Antica Formula and Maple Syrup. Meanwhile opposite, P.G.J.R took an extremely different approach, blending six ingredients to create a drink that is both tart and fruity, with a suggestion of Ginger and a nice kick from the Plantation Rum & hearty Smith & Cross rum float combination. The other ingredients (Teapot Bitters, Crème de Cassis and Campari) made the drink versatile with their added sweetness and bitterness respectively, offering an element for everyone to enjoy.
Finishing the first drink, our host returned to the table to offer some helpful advice on what to drink next. Knowing the cocktail list like the back of her hand, she had developed a flair and knowledge for which drinks paired well before or after the other. As a result of this, our next drinks were destined to us – and make no exaggeration when I say they were fantastic.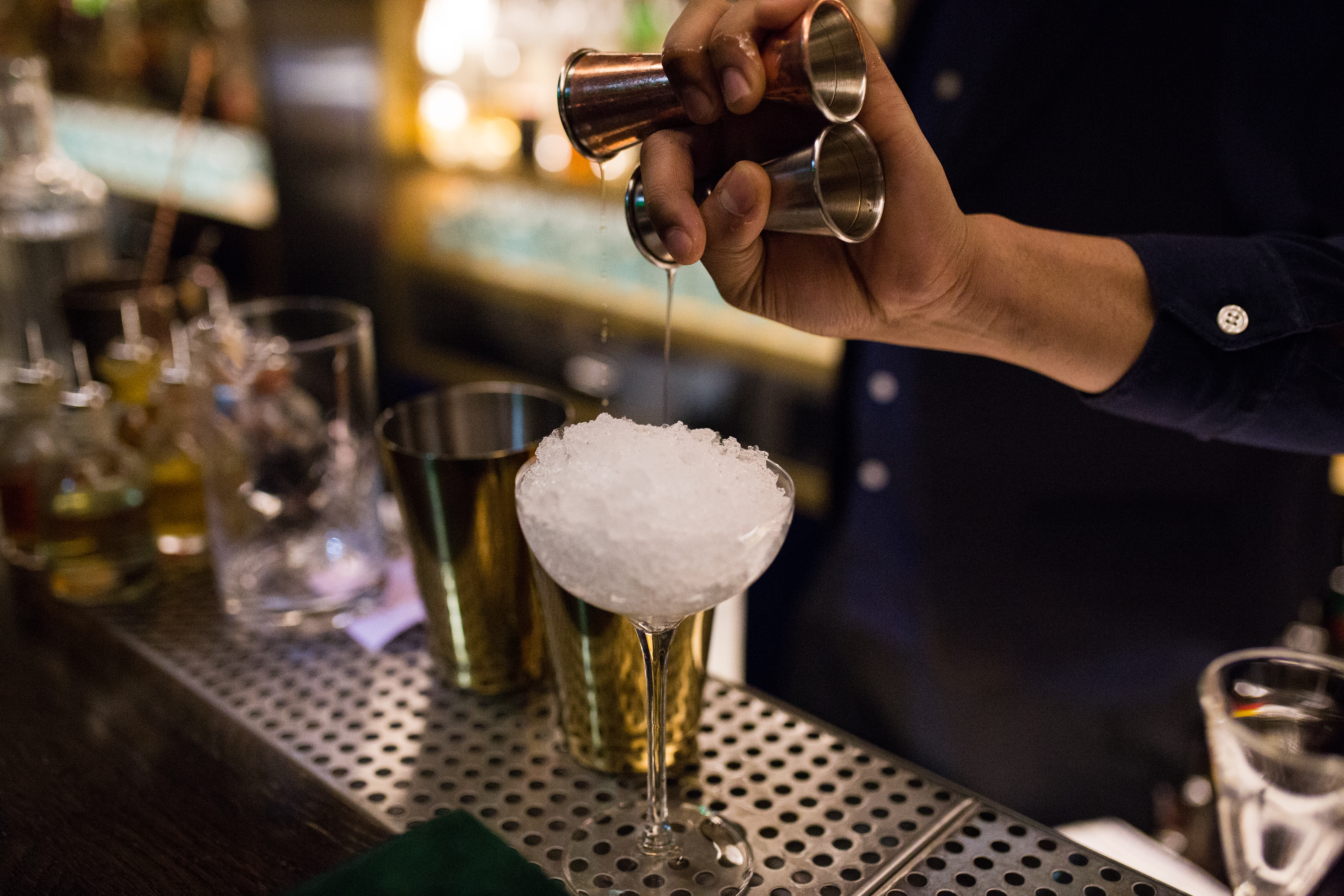 Moving the tassled suede menu holder to one side we were presented with two new drinks. For Tom, L.H.R (Lime House Royal) arrived, a light, sweet concoction that shook Havana 3yr Rum, fresh lime, homemade honey syrup and another house made carbonated Sauternes dessert wine that emerged as a thick white foam in the flute and revealed a mellow straw-like colour as it settled and mixed with the aforementioned ingredients fine strained into it.
For me, my next drink was by far the best of the evening: S.H developed in taste with every sip taken from its fine glass vessel. A luxurious blend of Hennessy Fin de Cognac, house made peach cognac, Benedictine herbal liqueur (which was, interestingly, first used medicinally by Monks), Kamm & Sons (a bittersweet botanical spirit distilled with ginseng, fresh grapefruit peels and manuka honey) and Peychaud's Bitters, Stone Heart lingered with caramel sweetness as it intrigued every millimetre of the palate.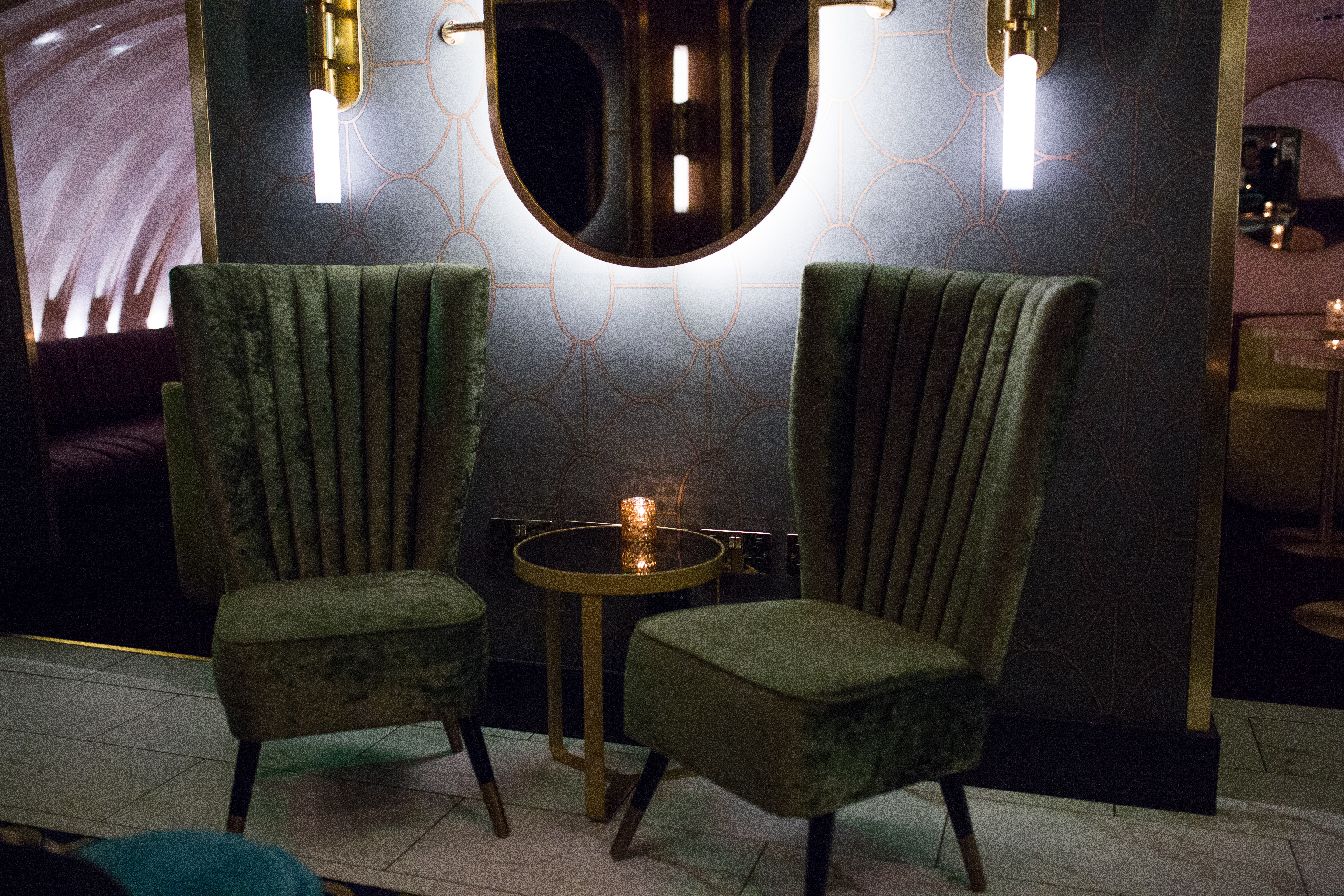 As we delved deeper into the list we felt at ease, below Carnaby and soaking up history and culture as slow swing and jazz music played softly in the background, a softness that was reflected in my final cocktail of the evening. Millionaire combined Rum, Sloe Gin, homemade apricot liqueur and fresh lime, with the end result being a cocktail that was representative of this amazing venue: soft around the edges; sharp with knowledge; and with a hint of understated luxury.
So get yourself down to D.R.P, discover your secret code and apply for your complimentary membership today. It'll be the best decision you make this month – maybe even this year…
Photography – Tom Russell
Disrepute
4 Kingly Court, Soho, W1B 5PW