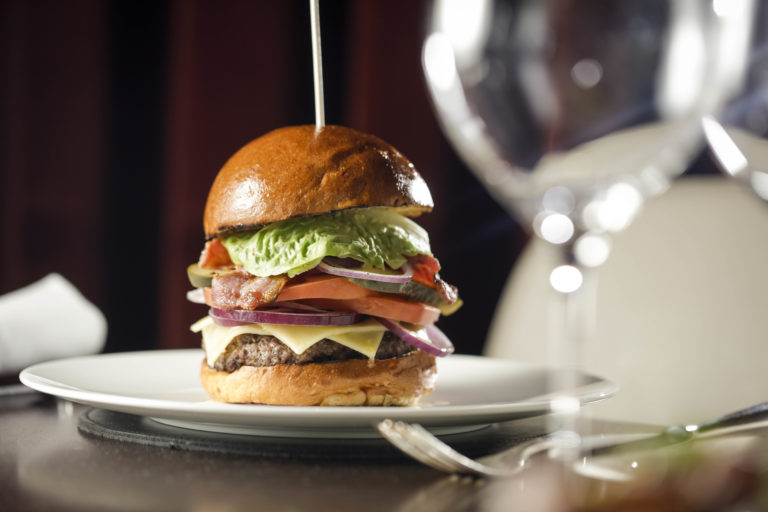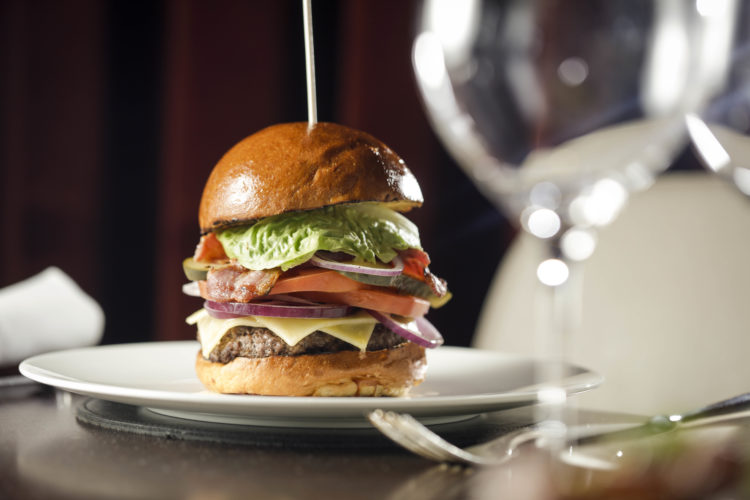 Driving through the city of London during these times seem very eery and apocalyptic. A journey that usually takes an hour, now only has takes 25 minutes due the city being extremely empty.
Like stepping back in time, when my parents were children as the city was empty on weekends. You could fly through, taking in all the magic of London's beautiful architecture. 
Outside Quaglinos the silence was deafening, the street was deserted bar one smartly dressed doorman standing proudly, ready to direct us inside.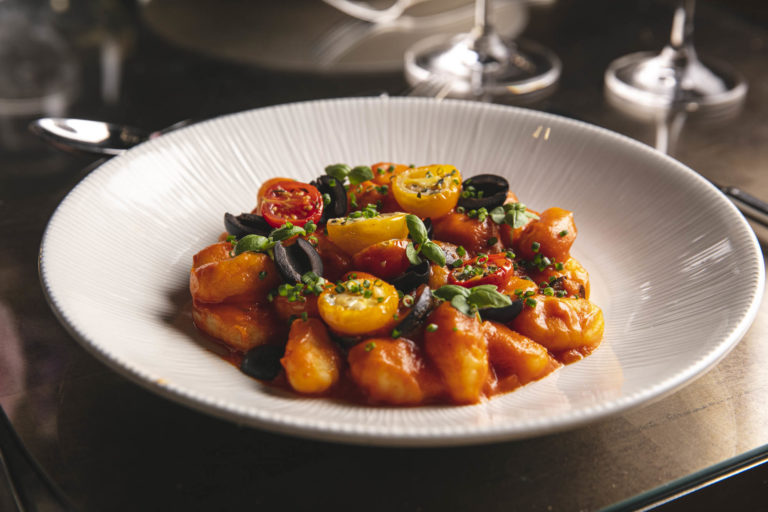 He ushered us inside like we were entering a secret members club, to a place where everyone was hiding. Like a modern scene out of the Great Gatsby you can feel the history and glamour instantly in the air.
Quaglinos is a part of London's iconic nightlife history. First opening in 1929, it quickly became the hotspot to be see and be seen at. It has been said that Princess Diana would sneak in through the back and the staff would take an ashtray from her table as memorabilia. The giant staircase is the beating heart of the party, surrounded by guests in sequin dresses, big vases filled to the brim with flowers and feathers. 
As we were escorted to our table, I noticed the handy sanitiser stations scattered around the space. Our waiter talked us through the menu and we ordered the Sunday Roast and bubbles.
For our starters we dined on the Cured Loch Duarte salmon, pickled ginger, fennel and orange. Presented so beautifully it was the perfect combination of fresh and vibrant salmon with a touch of avocado and ginger. As we tucked in, the lights dimmed and the live band began to play.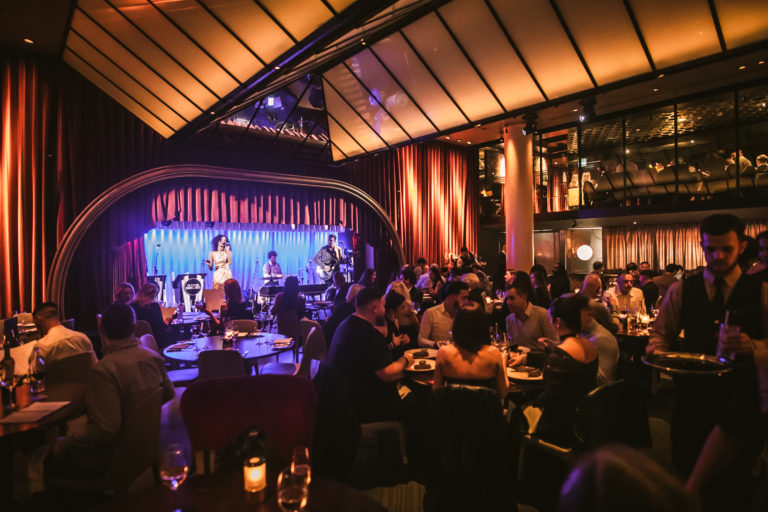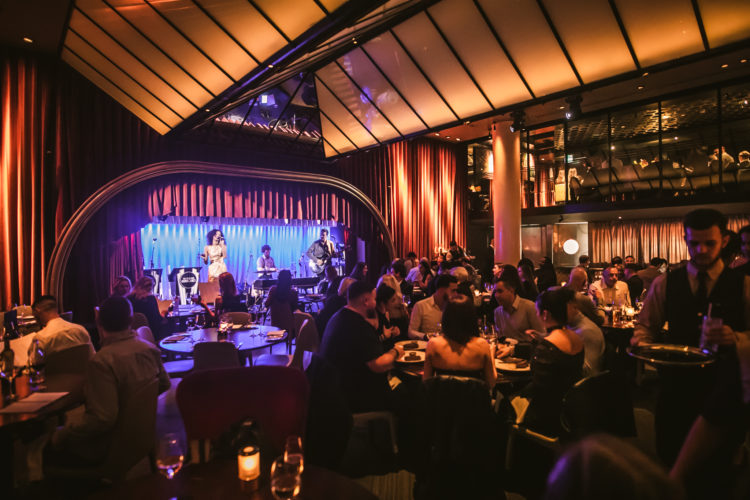 The atmosphere changed to excitement as everyone settled down to enjoy the band. We listened to a mixture of modern and old school covers from Ed Sheeran to The Temptations.
During this time our mains had arrived. There was succulent cornfed chicken with all the trimmings and and slow cooked pork belly with cauliflower puree, chorizo and apple. The atmosphere felt electric, the mix of live music, being in such an iconic venue and also appreciating being out after being locked in for so long.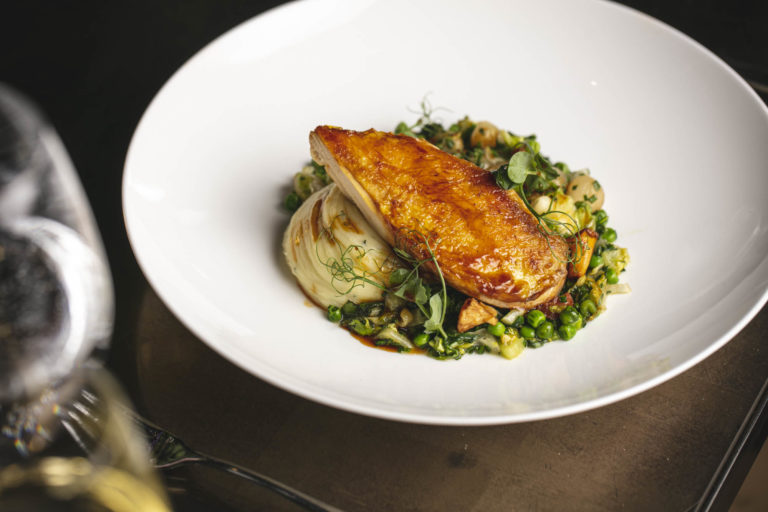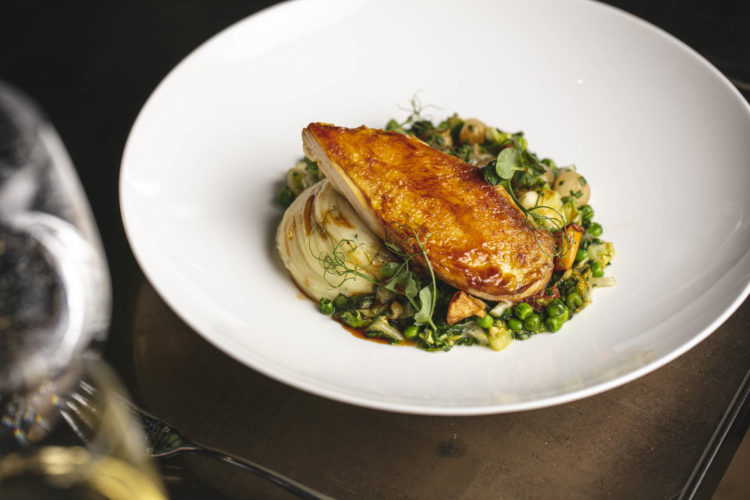 As the band took a mini break our desserts arrived, a tower of vibrant sorbet and a creamy Irish creme blue and forage blanc terrine with spiced apple shortbread. The perfect way to end to a Sunday lunch.
As we left the roar of Quaglinos behind us and stepped back out in to the silent street, it felt like waking from a dream. I simply cannot wait to return.
Quaglinos
16 Bury St, St James, SW1Y 6AJ