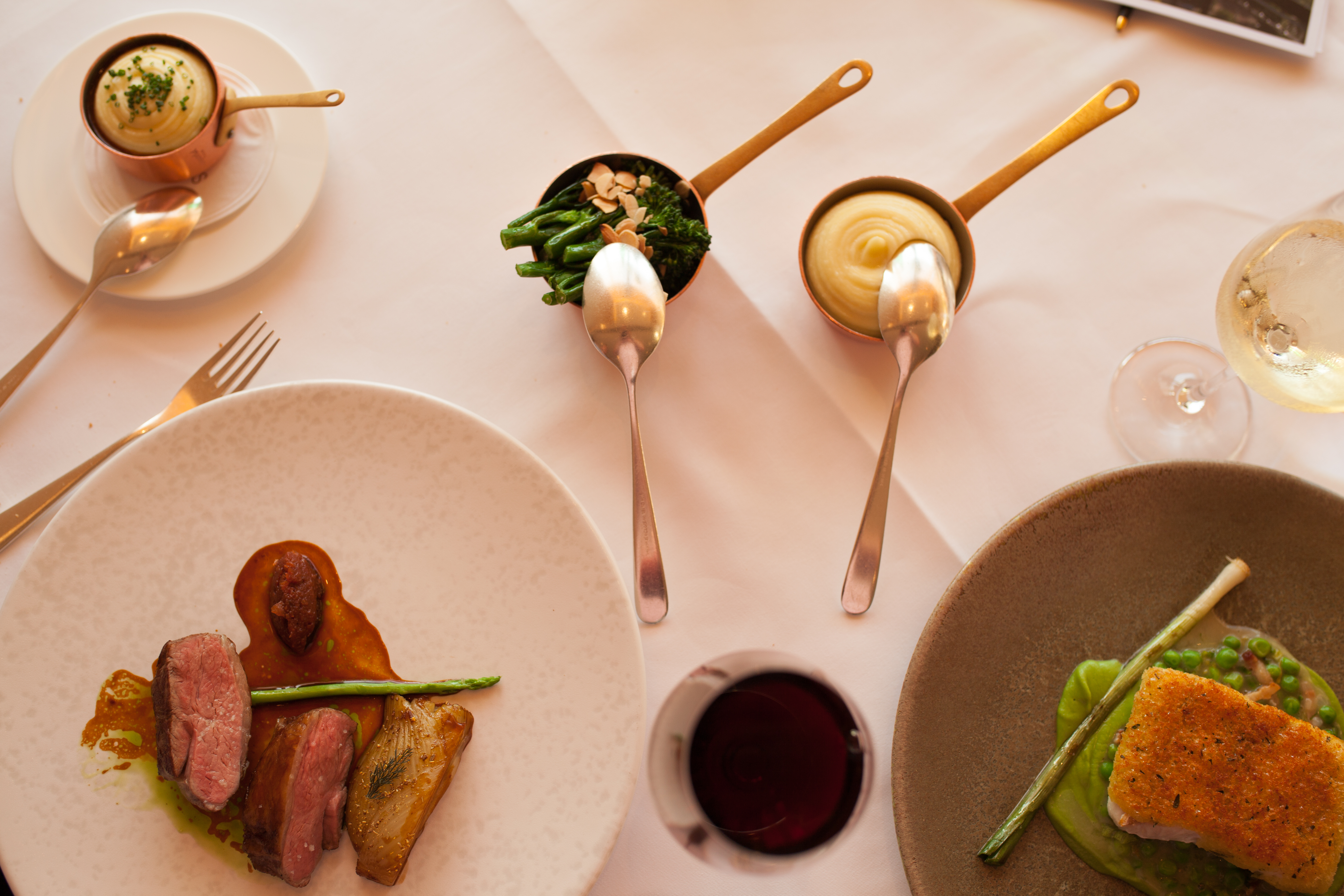 Writing of the Spitalfields venue, Galvin La Chapelle, Jay Rayner once uttered that "even the godless among us need somewhere to worship" – and he was completely correct. Each and every one of us may benefit from a sacred haven of one kind or another. For some, this solace can be found in even the most basic of London cafes or coffee shops; others seek refuge in extravagant mid-afternoon brunches; but the lucky few choose to experience magnificence as the city stretches out before their eyes.
Chef brothers Chris and Jeff Galvin have truly perfected their recipe both in and out of the kitchen, seemingly presenting something of a winning formula: Galvin at Windows, high in the heavens of London, provides these few with the most opulent settings to entice the senses as the afternoon sun sets into evening and for the stars to steal the show as evening drifts into night.
Every aspect of our after-evening at Galvin at Windows was spectacular and luxurious. The expertly paired dishes combined French finesse with British ingredients and oriental mastery; the cheese course became an event in and of itself as a well-versed sommelier poured Taylor's Port from a double magnum, regaling us with a story of its prominence; tenderstem broccoli became the star of the show, tossed in lightly toasted almonds and sesame; and an digestif trolley so stocked that it almost needed two people to wheel it across the dining room. Simply put, Galvin at Windows is unlike anywhere else in London…and what a view!
As ever, our evening began in the bar sipping a gin & tonic each from a long-stemmed, perfectly chilled wine glass, mine a Gin Mare served with an enormous, flavourful green olive; and my lucky dining partner David an Ophir with spiced cinnamon stick, at first an usual garnish but one that really developed with the drink. Already it felt quite the refined occasion: everything in its correct place; cocktail shakers polished and gleaming; and Hyde Park looking utterly glorious out of the floor to ceiling windows that surrounded the room.
After a short while, a young hostess came to escort us to our window-side table with more of those fantastic views and an extra special feature I haven't seen in any restaurant before. Galvin know that people come to visit London, and their sky high restaurant from all over the world and so they Kindly supply each guest with a postcard which they will graciously send anywhere in the world at the cost whatsoever… Dining amidst such luxurious splendour should always be something to shout about, and at Galvin at Windows, this has never been easier.
Not much more time had passed before our waiter arrived tableside, bringing with him a portion of large green olives, a warm smile and an enthusiastic knowledge. He handed each of us two luxurious leather bound menus and impressive wine list and allowed us to peruse.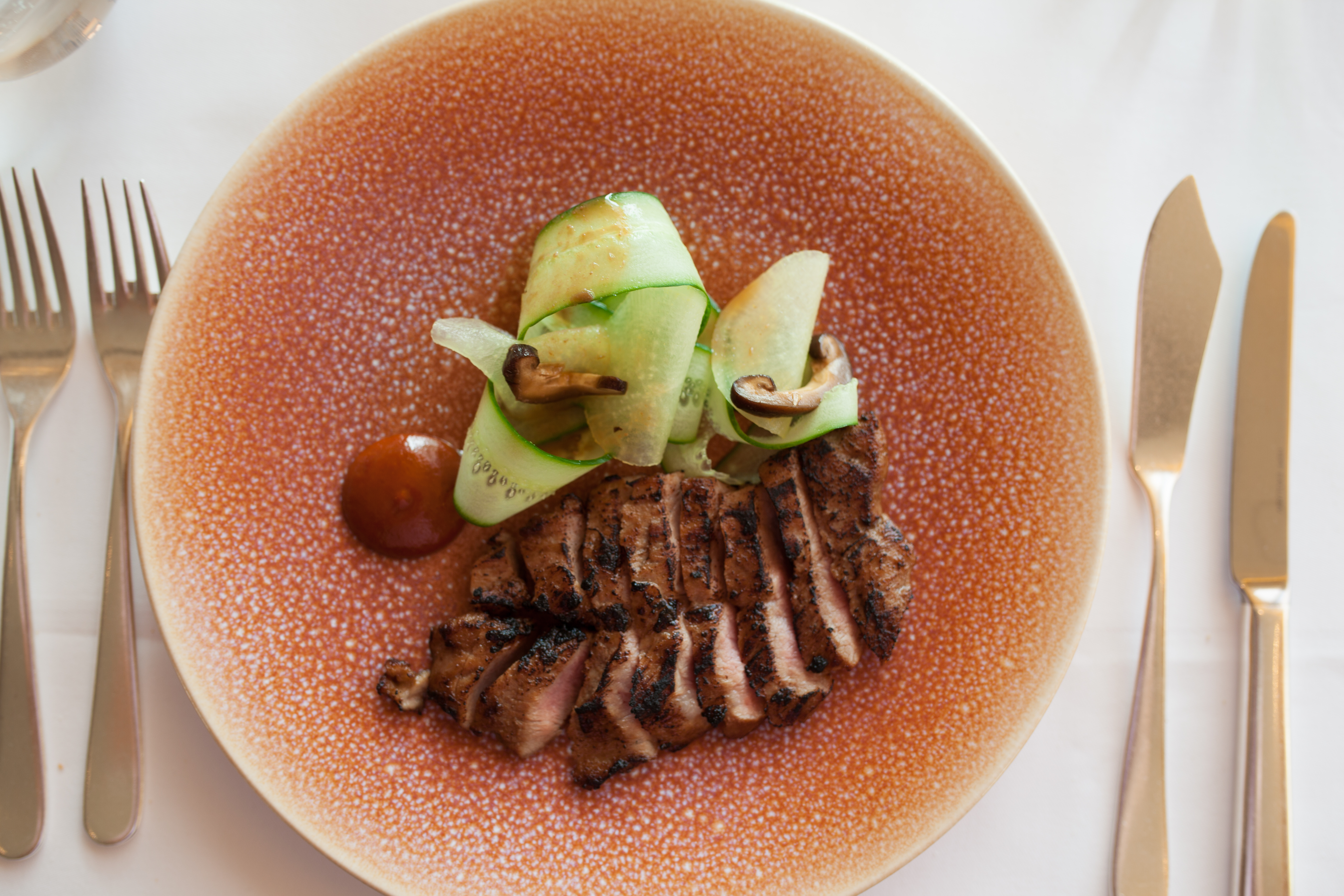 The menu choices at Windows are certainly diverse. One may choose between the Menu du Jour; Menu. Prestige or the exquisite Menu Degustation, the wine paired tasting menu which features a Marinated Iberico Pork, mooli & fermented chilli purée and a Banoffee Ice Cream Bar with Chantilly Cream & Caramelised Pecans. The optional cheese course is a must, served with Taylors Port poured at the table from an impressive jeroboam.
These menus, however, are not a straight forward. Owing to Head Chef Joo Wan's South Korean background, Galvin's classical menu has certainly been given an oriental twist with dishes like the Kimchi Risotto playfully paired with a Sardinian Vermentino delighting the palette.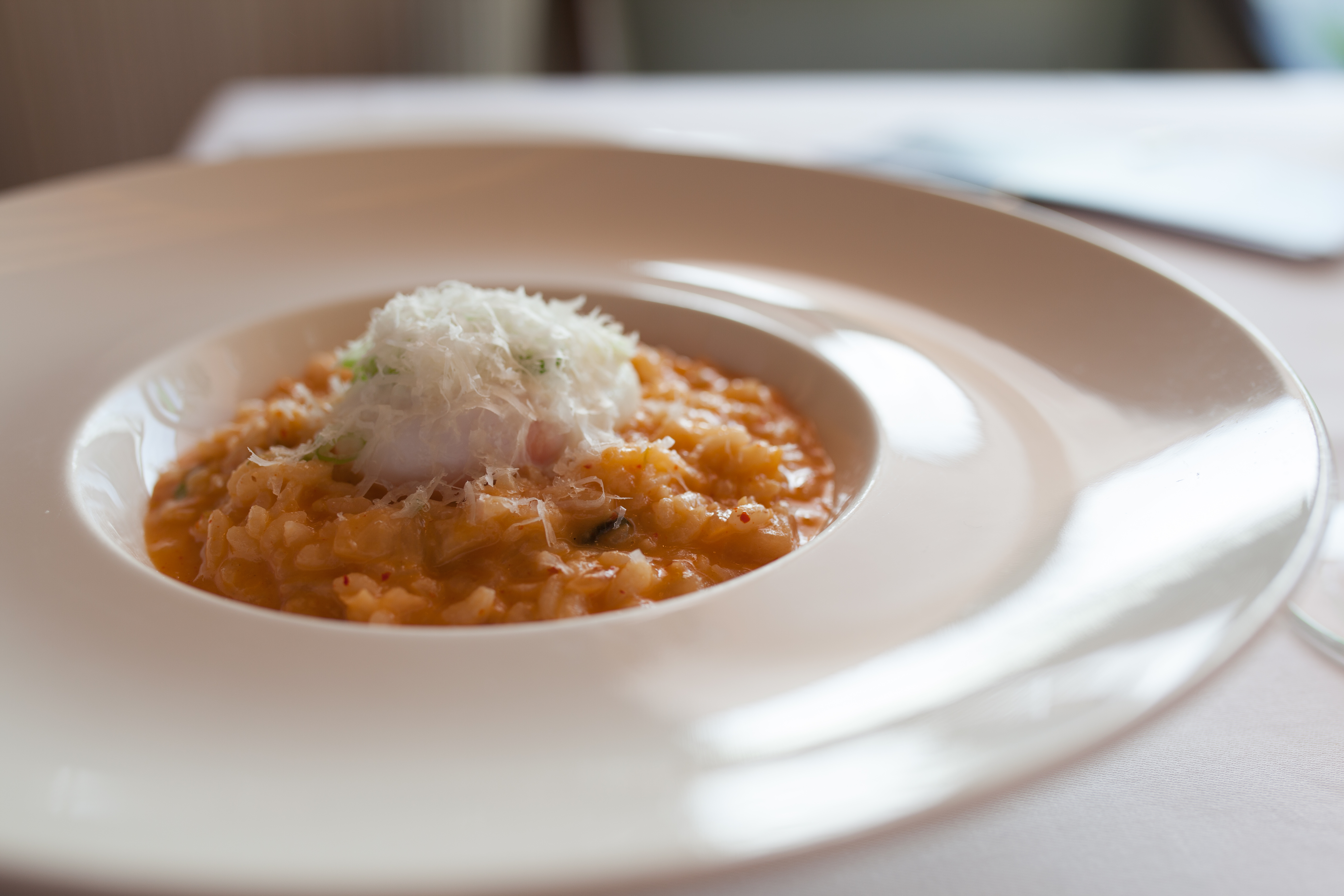 There wasn't a single dish that evening that disappointed, or even came close to disappointing. A delicate white onion bread with salted butter commenced the meal with a fresh chilli and tomato gazpacho amuse bouche being served with a salted anchovy stick. Following this, the aforementioned Iberico Pork introduced us to the Korean elements of Wan's cooking as an oaked white Rioja provided a wide mouthfeel to complement the complex flavours of a dish that had a smoked barbecue taste. On the same plate, fermented chilli introduced itself with a warm tang and cucumber and shiitake mushrooms subtly balanced the flavours. On the other side of the table, a Kimchi Risotto amazed my guest, David. A slight crunch ran through the dish and the split egg yolk provided a rich orange colour.
The same vivid orange presented itself once more as we finished our starters and the sun began its descent, casting a spectrum of oranges, pinks and yellow across the dining room. Along with the likes of The Shard, Duck & Waffle and Sky Garden, there aren't many better places to experience sunset. Pair this with the food and you have what is arguably one of the finest culinary experiences in London.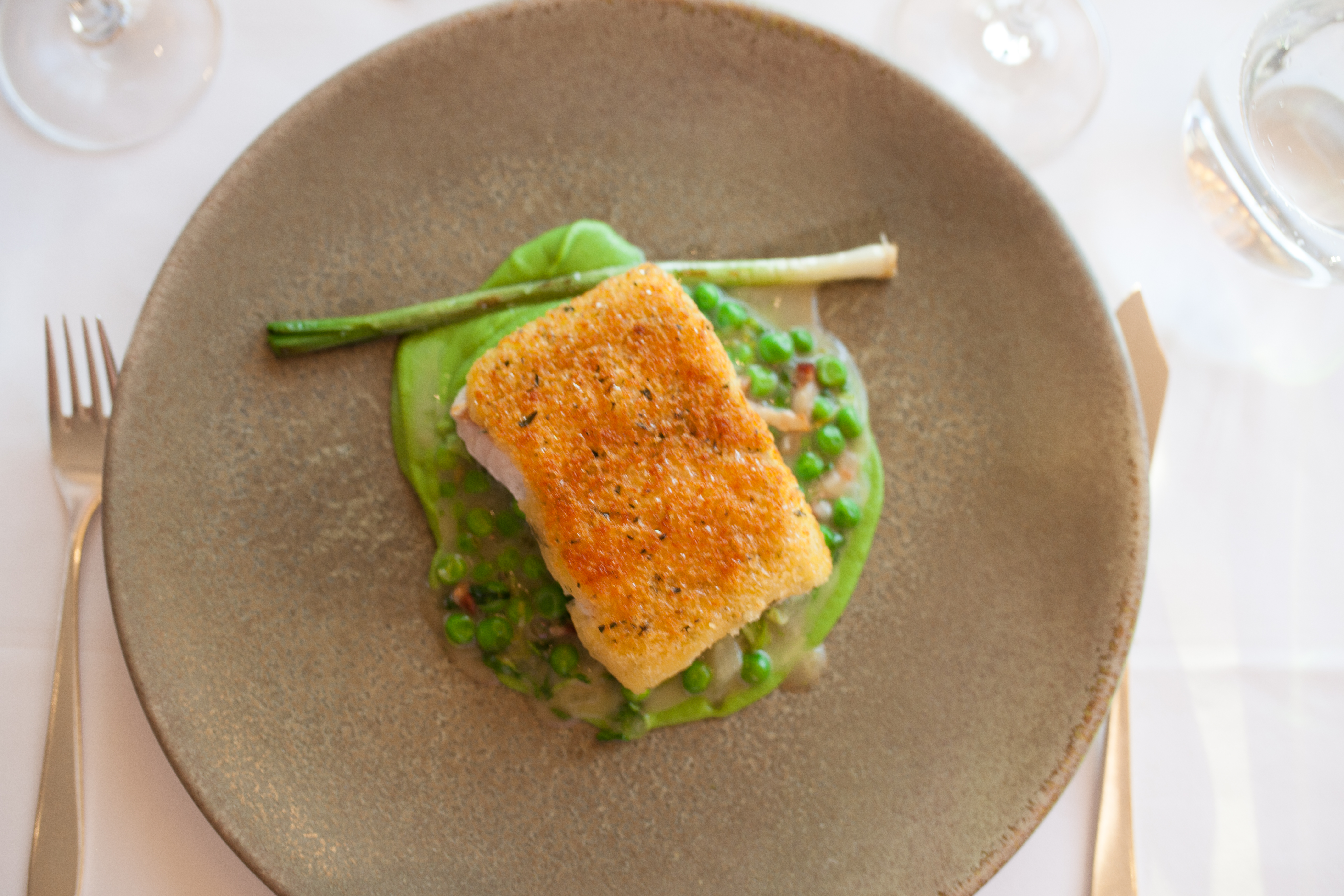 The excitement mounted once more as our mains arrived. I had opted for the beautifully presented Hake with al dente petit pois, meaty pancetta and charred spring onion brought together by an earthy purée whilst David – hailing from New Zealand – was given shivers by "one of the best lamb dishes [he'd] eaten outside of NZ". Although I can't make the same comment having not yet experienced the land of the Kiwis, the lamb was incredible, perfectly pink and tender, served with a perfumed fennel and baby asparagus. Although already sensational, the dish was not yet complete. Also complementing the flavours were rich, creamy mash potato and a miniature shepherd's pie. As mentioned, though, the standout aspect was that tenderstem broccoli tossed in sesame oil and toasted almonds. There are simply no words.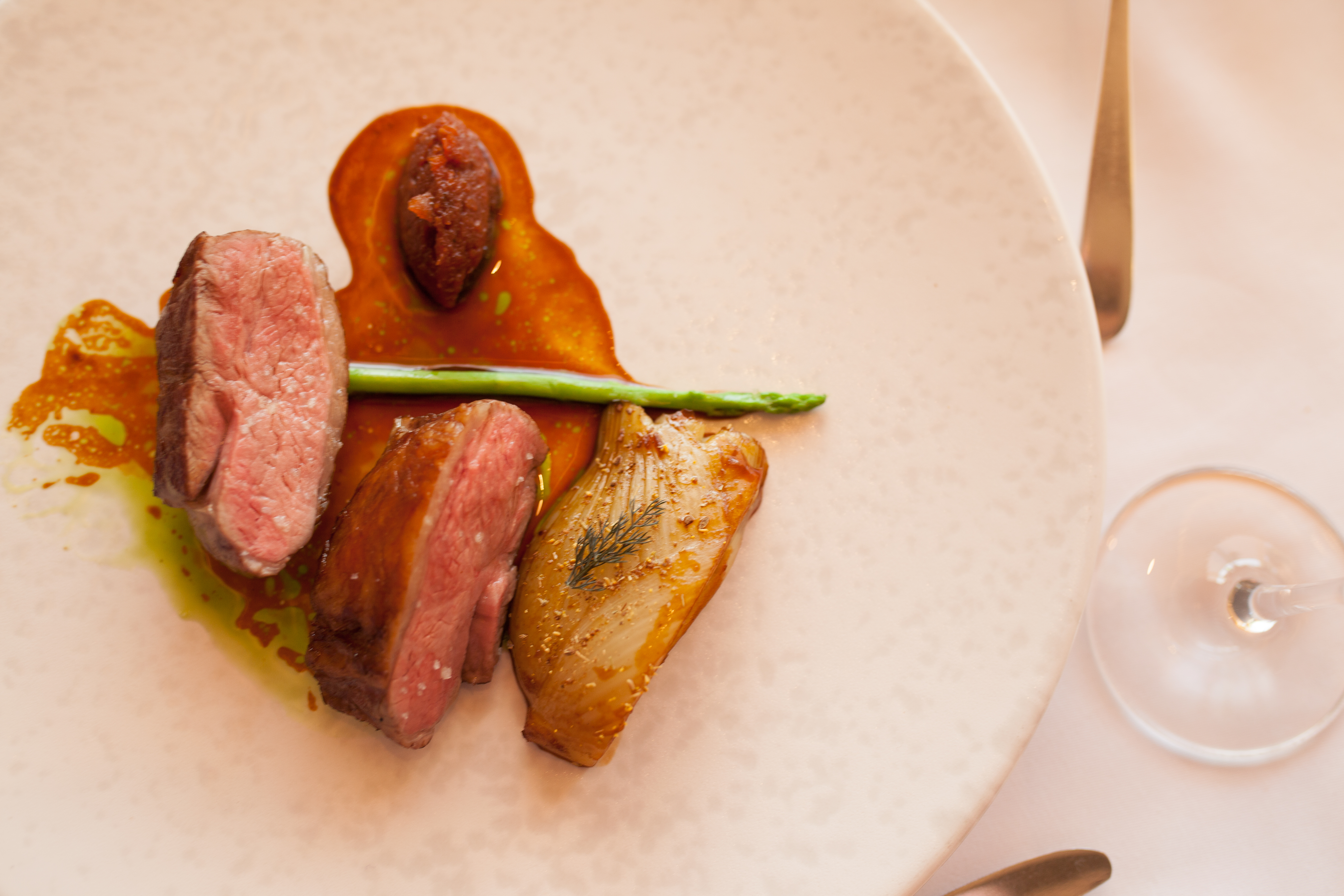 As the sky turned a deeper hue, the cheese course arrived, complete with a custom made box in which biscuits, crackers, fruits and chutneys were proudly presented, really justifying the extra twelve pounds paid. As mentioned earlier, this was accompanied by a 20 Year Old Tawny Port, the colour of which almost matched the sky behind it as it was poured theatrically from a jeroboam. Each cheese was French but included a goat's milk number and a parmesan style iteration.
We were dangerously full when the desserts and their pairings arrived but, as you are aware, there is always room for dessert. On this occasion, this meant a delightful Apple Tarte Tatin with a rich Sauternes giving notes of marmalade, peach and apricot. A savoury rosemary ice cream cut through the sweet apple tatin and caramel sauce to finish off a stunning plate. On the other side of the table, the Banoffee Ice Cream Bar was accompanied by a glass of dry Madeira with notes of coffee and a rum finish. The sweet banoffee ice cream was coated in a crisp chocolate shell and served with caramelised pecan, vanilla cream, perfumed banana sponge and an intense Chantilly.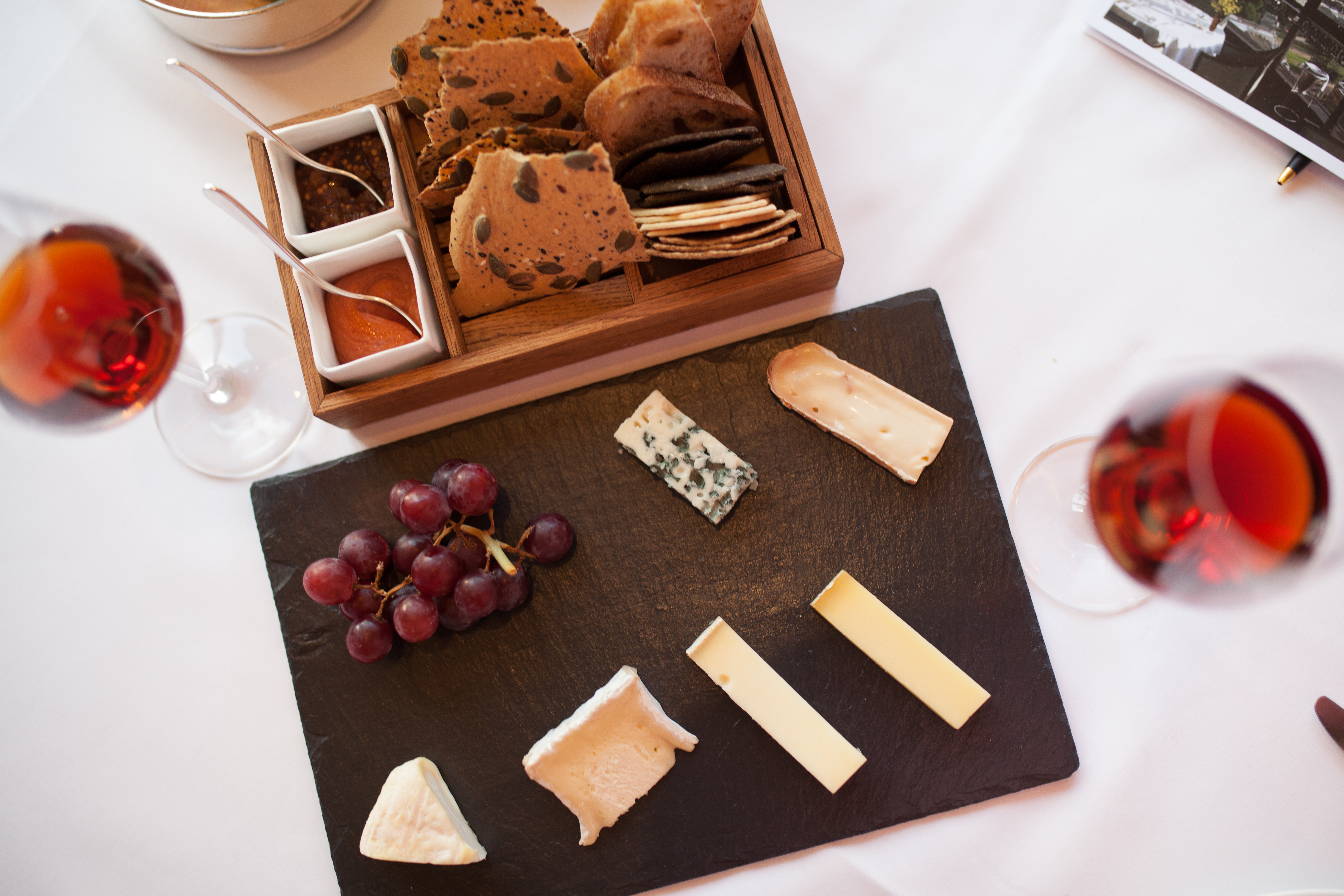 Finishing an excellent evening, the drinks trolley of my dreams was wheeled towards us, stocked with the rarest of whiskeys, cognacs and armagnacs – just what was needed to settle our full stomachs before the journey home.
For an evening like no other, it would seem that the godless among us have a choice to make. The tables at Windows are a haven for foodies and experience lovers alike. Settle into one of Galvin's tables, sit back and prepare to be amazed by some of the finest fusion cooking in the Capital. Galvin at Windows is an absolute gem.
Galvin at Windows
22 Park Lane, London,
United Kingdom W1K 1BE
020 7208 4021