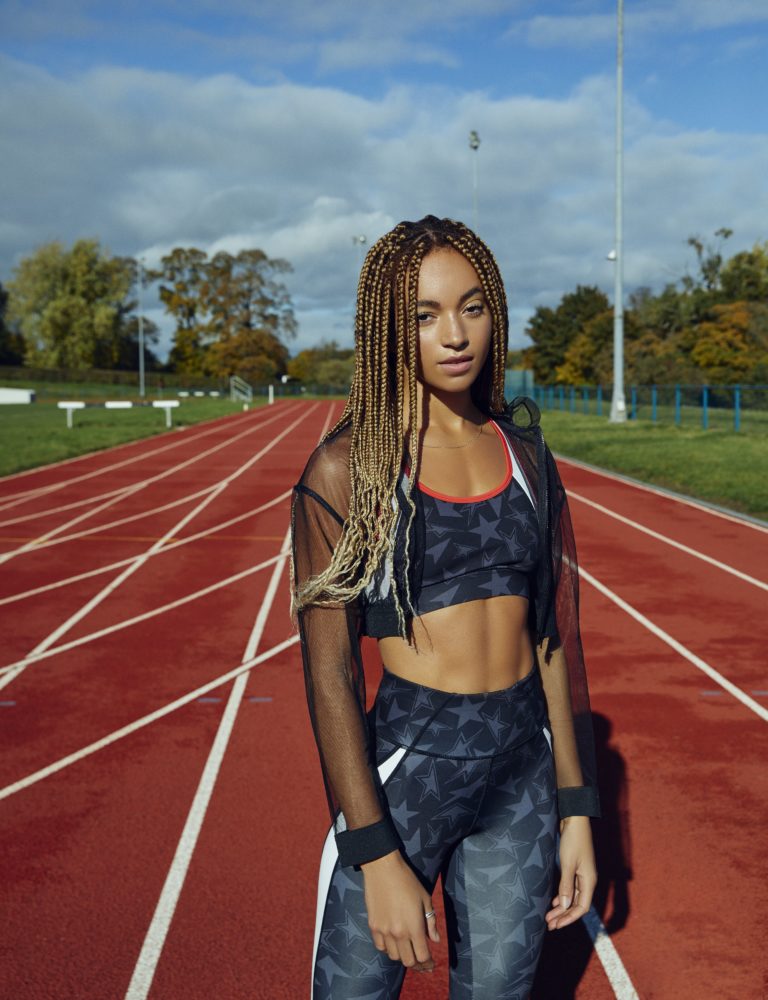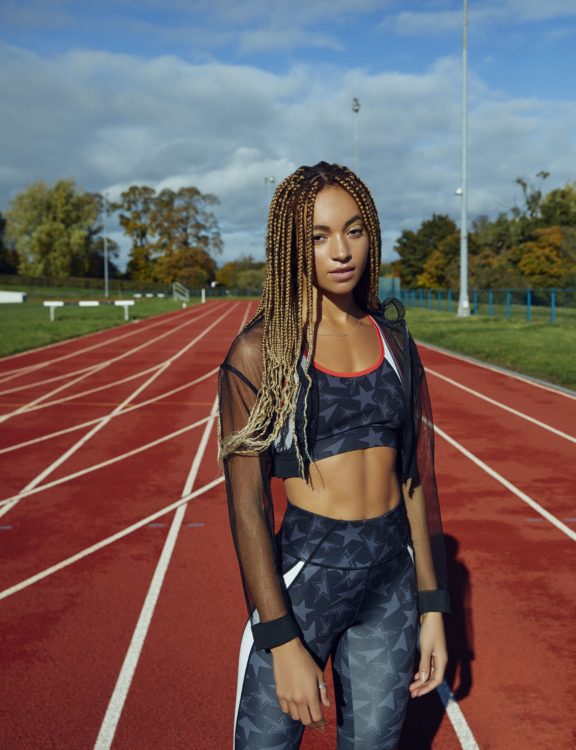 Hannah Williams' optimism is infectious, even on Zoom. The 22-year-old British sprinting champion has emerged from months of lockdown in London, restricting her to train and prepare for the British Championships in isolation.
Hannah's persistence in training and maintaining a positive attitude during lockdown was rewarded in September, when she won the 200-metre sprint at the British Championships.
She revealed, "I found lockdown quite hard mentally, going from being really busy, to basically having no one around. I'm just proud of myself to actually get through it, and to come out of it and win."
This determination to succeed on the track runs in Hannah's family. Her drive for athletics came from observing her older sister Jodie, who won the World Youth Championships and competed in the 2016 Olympics in Rio. Hannah is inspired her sister's dedication and positive outlook in overcoming several injuries and challenging seasons.
This same mindset has seen her own career blossom. She said, "I've always enjoyed athletics, but I never thought that it would be my profession."
She continued, "When I was 18 I went to the European Junior Championships and I got a bronze medal. Then I realised that this could actually be my job, and everything fell into place very naturally."
Physical endurance in athletics is one thing, mental stamina another, particularly now that Hannah is competing in the open category. Her training schedule is intense: jogging, endurance, sprints and heavy gym sessions, with only a day or two rest in the week. With her sights set on competing in the 2021 Tokyo Olympics, every gruelling session is a step closer to her goal.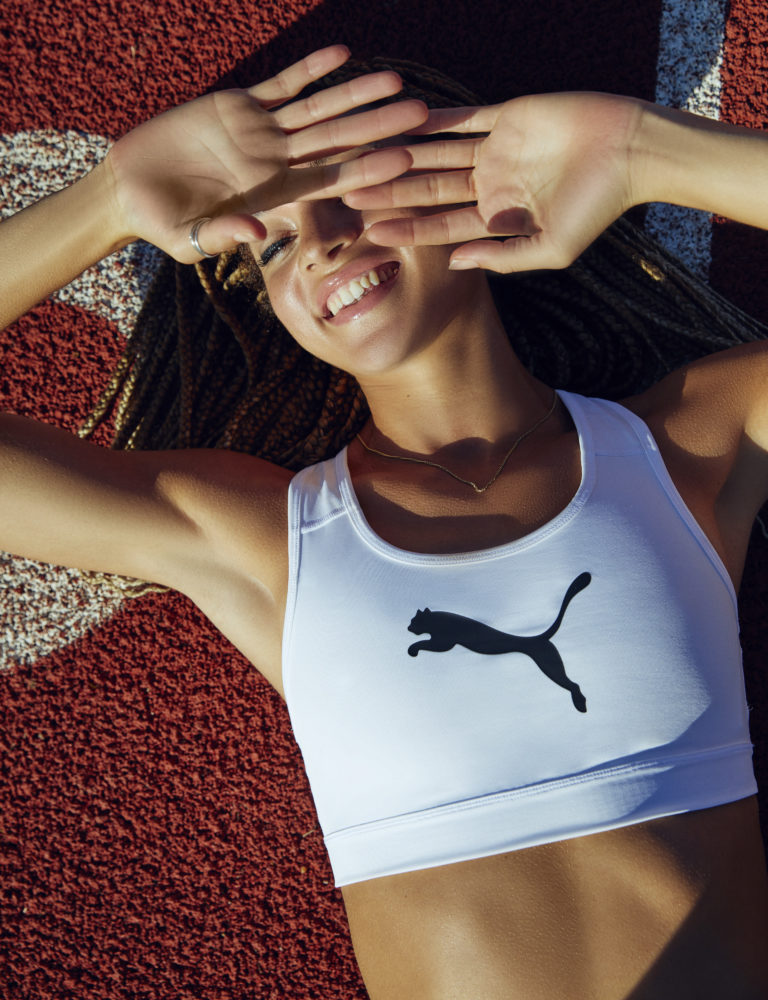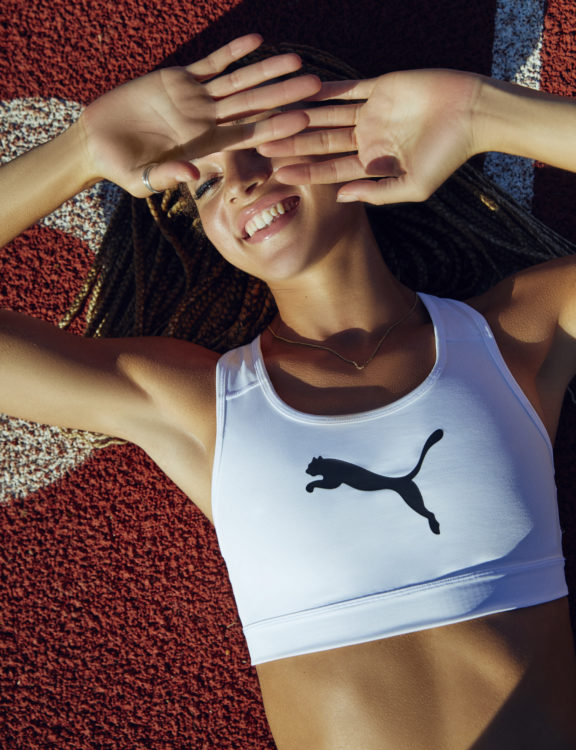 She admitted, "It never gets easier, because when it gets easier your coach just gives you more. The training sessions only get harder as you get older."
With career highlights including a bronze medal in the 4×400 metre relay at the World Indoor Championships in 2018, it evidently takes something more than talent and determination to reach the top. As Hannah demonstrates, success comes from an emotional and psychological connection to sprinting that no amount of training can nurture.
She shared, "When you're in the zone sprinting, it feels like you're in a completely different headspace. Your mind and body are completely aligned, focussing on one thing only."
She added, "It's strange, it often feels like an out of body experience. When you do get into that zone, it feels like you can do anything."
Now sponsored by Puma and represented by two leading model agencies, Hannah's career continues to flourish both on and off the track. She reflects on the importance of having an authentic social media presence, posting honest and candid insights into her life and whatever she is working on.
One of these projects is the sustainable clothing brand she launched during lockdown, HW Studio, with a focus on upcycling denim.
She said passionately, "I just got loads of old jeans and made some designs, mainly bags, tops and skirts. I've always been interested in art, and I've always wanted to be in the creative sector."
She added, "I really just love seeing the brand take shape and running it on the side as a creative outlet."
From the athletics track to the media landscape and beyond, Hannah reminds us that there are no boundaries to what you can achieve.
She said, "Being a female athlete today gives me a sense of empowerment. It means you can do anything you put your mind to, and there should be no restrictions."
The smile says it all.
@thehwstudio