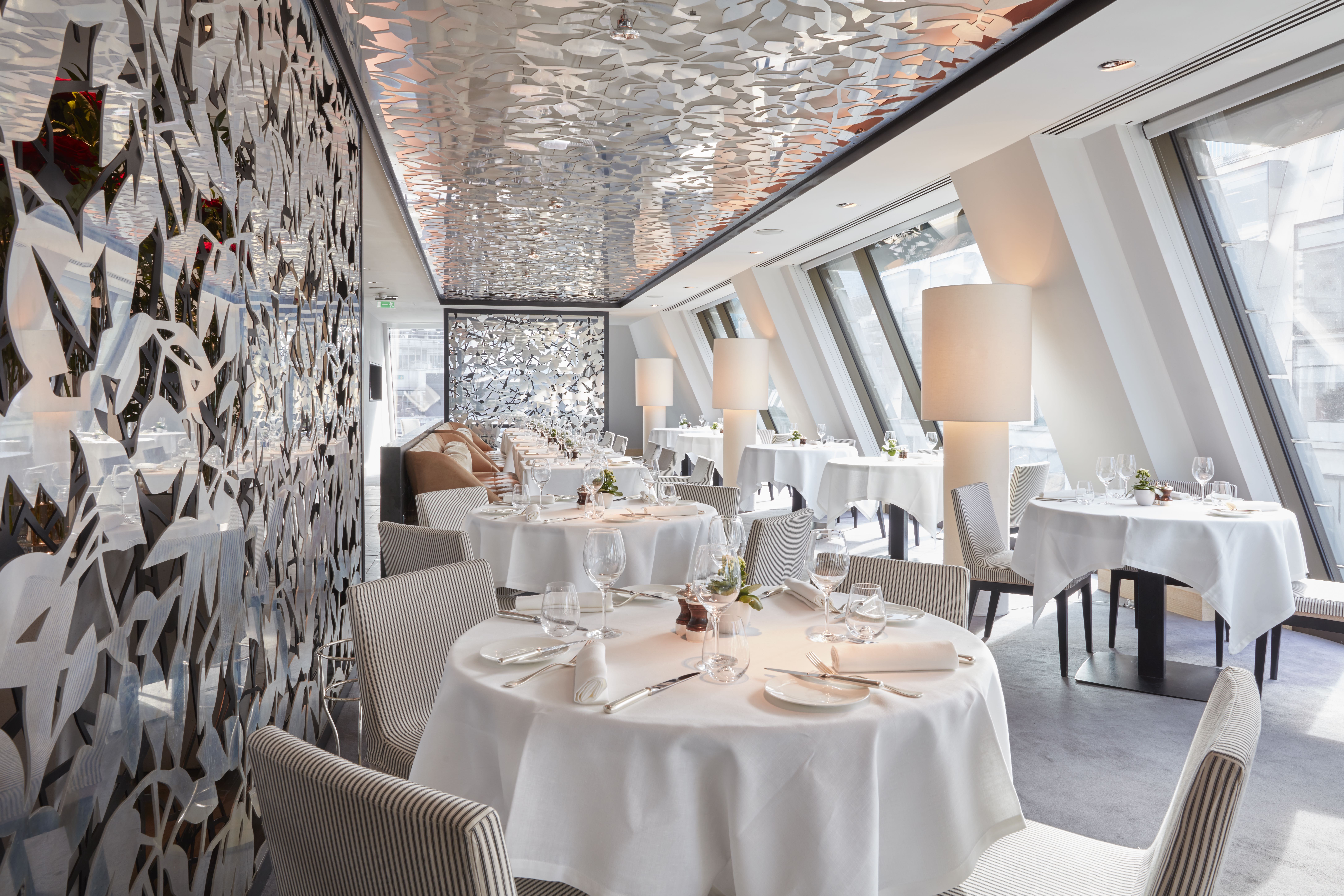 The saying that "there are plenty of fish in the sea" is very true. What makes Angler different is that it is a Michelin-starred restaurant showcasing sustainable seafood from British seas and waters. I was told that Angler was ideal for a date. Could this be the place to make it up to my other half who has endured 98 hours of football world cup viewing over the last 4 weeks?!
Located in Moorgate within the chic South Place Hotel, Angler is full of natural light, acres of white linen and even a dramatic mirrored ceiling. For privacy and space, request a table by a floor to ceiling window. Table 27 meets this important date night criteria.
We started with a glass of champagne on the rooftop terrace which is open all year thanks to their retractable roof. I expected the clientele to be wearing suits whilst having power dinners but it was more couples enjoying each other and small groups of friends.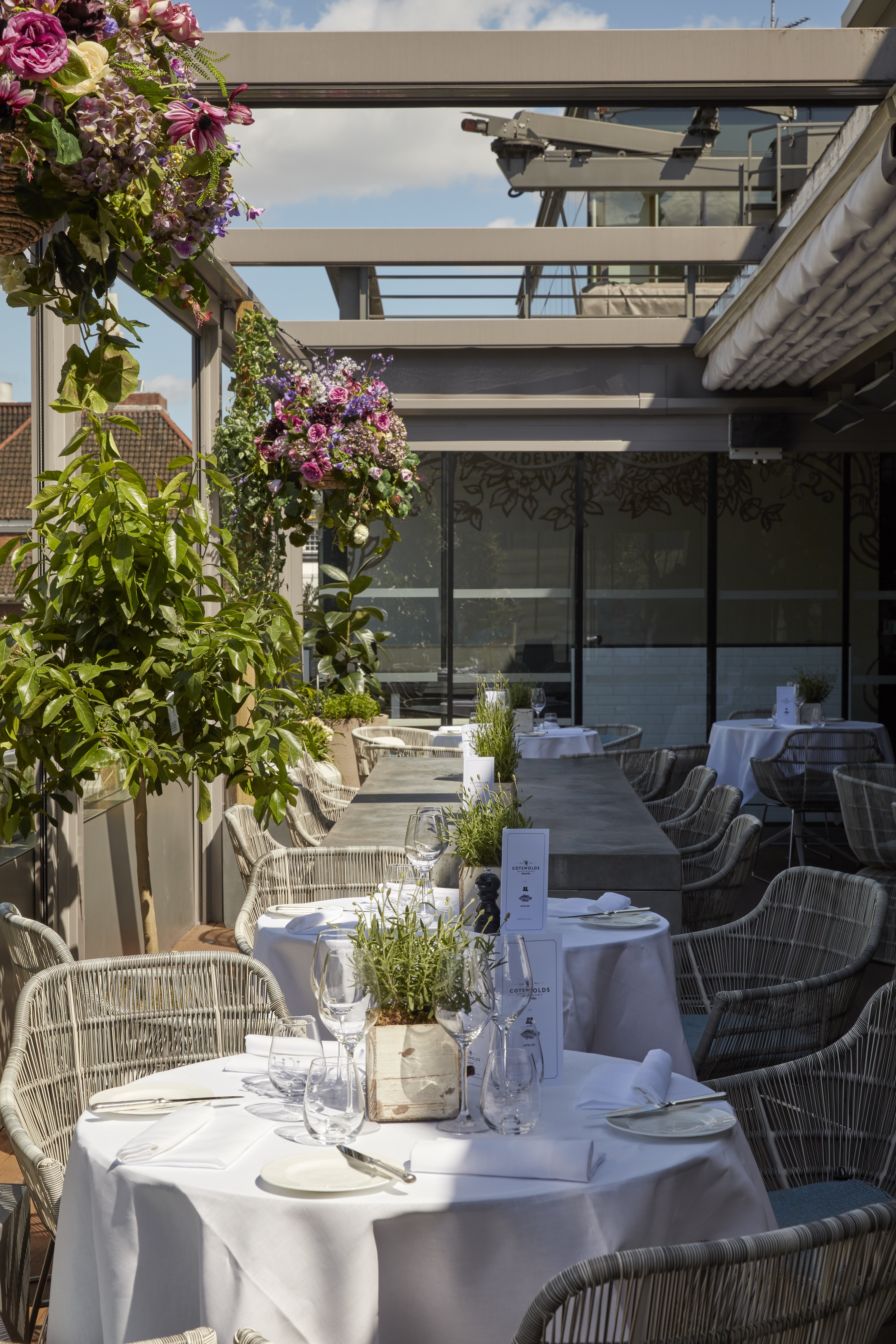 The menu is small but well formed and very much focused of seafood. If fish isn't your thing, there is always one non seafood starter and main as well as a vegetarian/vegan menu. We were told that menus change regularly to keep things fresh so don't expect to have the same dish twice. The wine list is vast but a charming sommelier was on hand to help pair wines by the glass.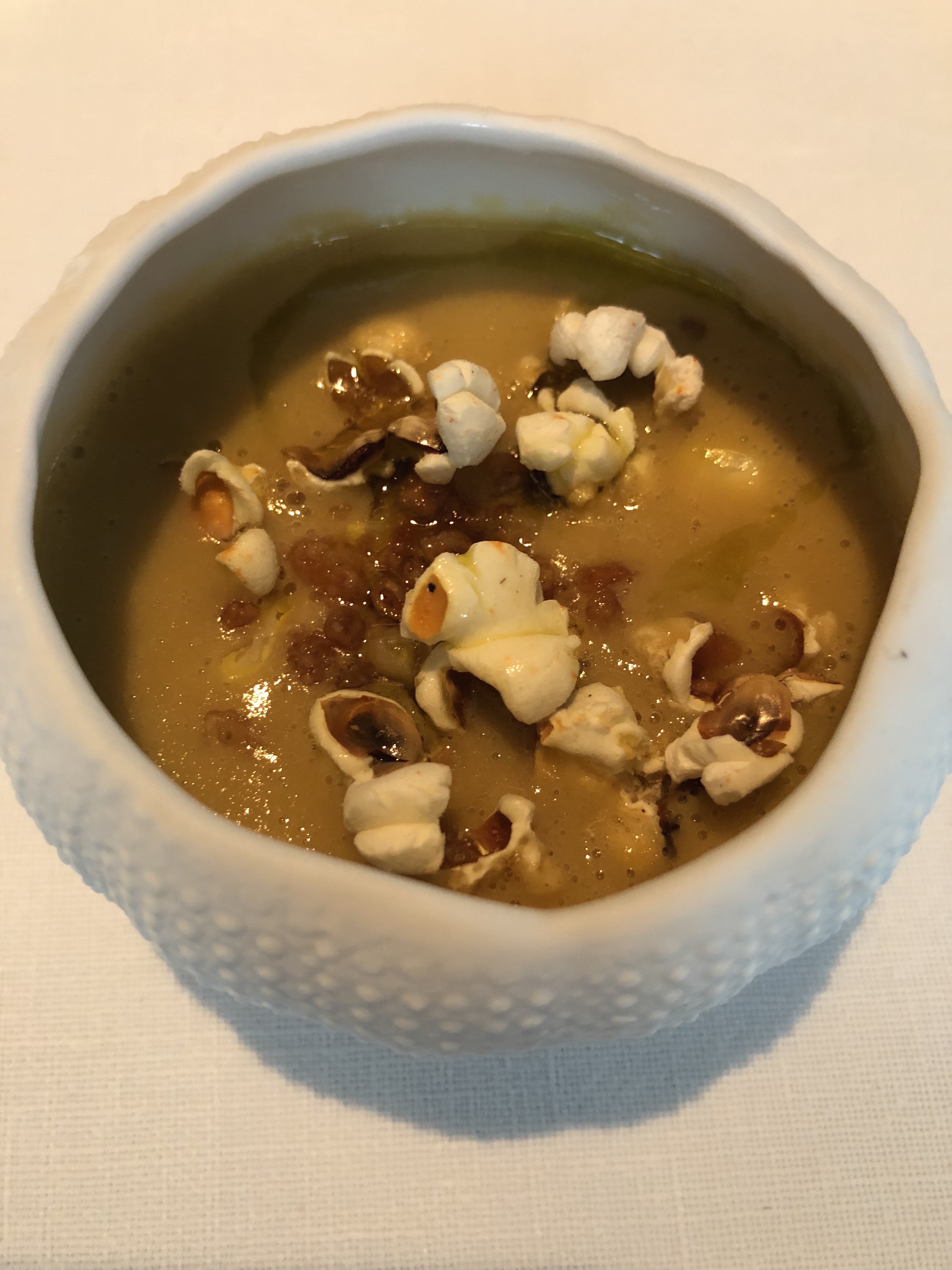 Dinner started with two playful amuse bouches. Our favourite was a lobster soup – thick, creamy and garnished with popcorn. The lobster theme continued for my starter of Cornish blue lobster with summer rolls. Tender lobster cleverly sat on some ajo blanco – a rich, thick soup of crushed almonds and olive oil spiked with garlic.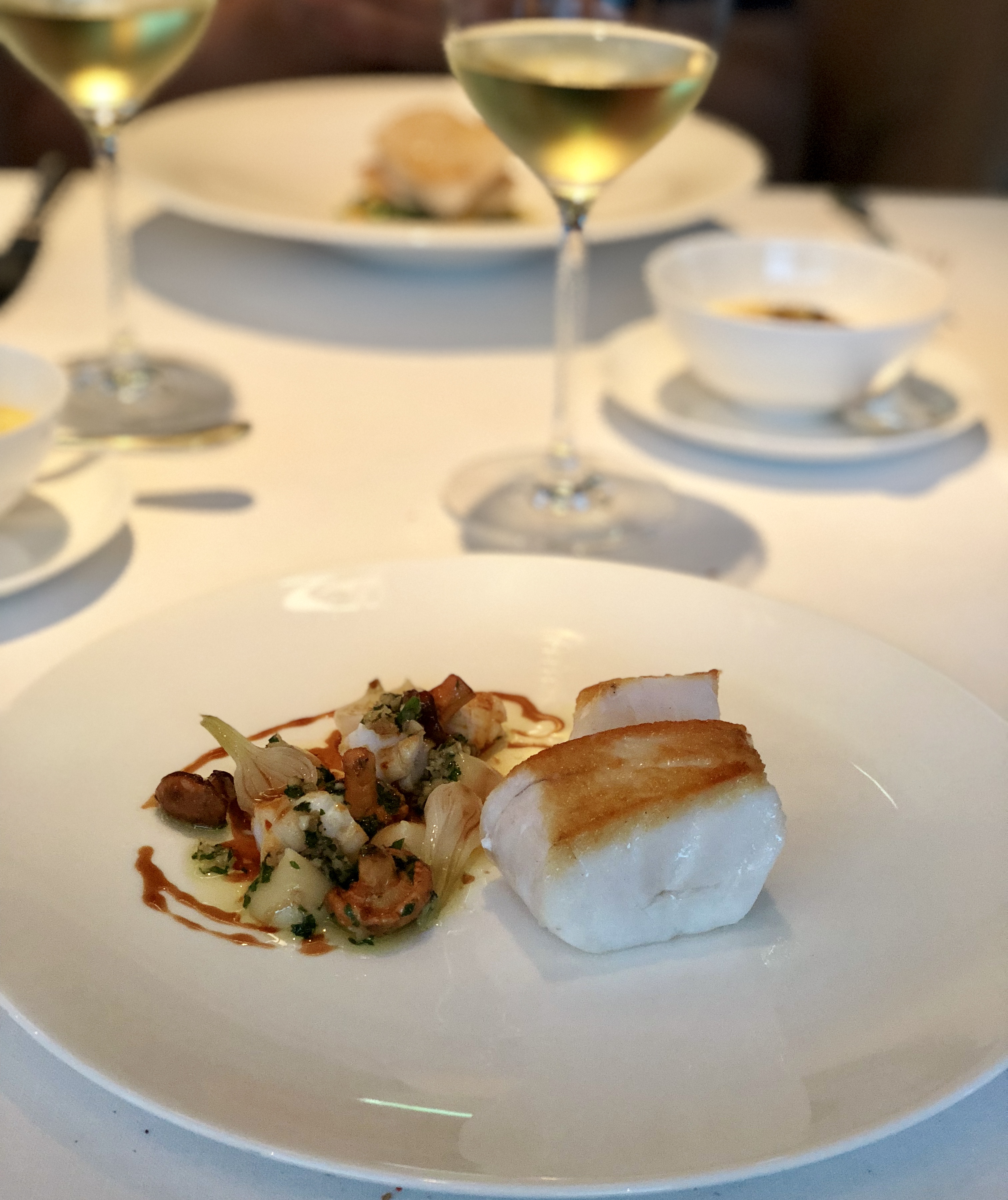 For main course, the roasted Newlyn cod made an impression with its snow white flesh and delicate taste. Beautifully presented, elements of new season garlic, squid and girolle mushrooms added different textures to the plate.  Desserts were solid throughout. A St Clements tart was made with velvety white chocolate along with tangy orange and lemon curd.  Don't rush off at the end as all tables receive petit fours which are out of this world.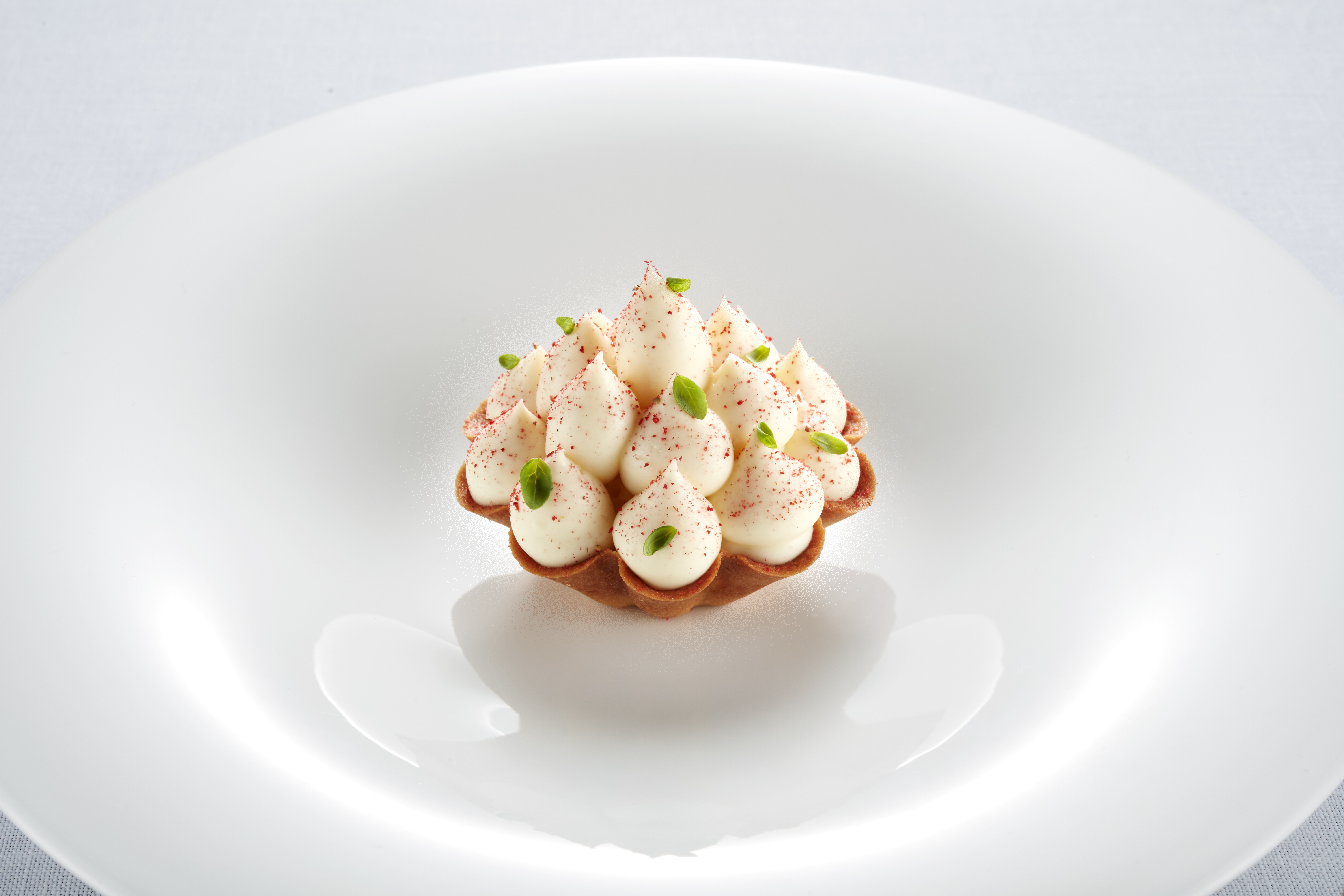 We should mention that Angler is part of the D&D group – a collection of luxury restaurants and bars based mainly in London, with venues in Manchester, Leeds, Paris, New York and Tokyo. Top tip: Become a member of Club D&D (their loyalty programme) by simply booking and dining at any of their venues to benefit from many perks. These include invitations to parties, booking private dining rooms with no minimum spend, discounts from brand partners and many others. Find out more here: clubdandd.com
If you are having a gathering, request the Chef's View table – a semi private table for up to 14 people and has its own view of the kitchen and City landmarks. You can choose from a 6 or 8 course tasting menu or a slightly smaller a la carte menu.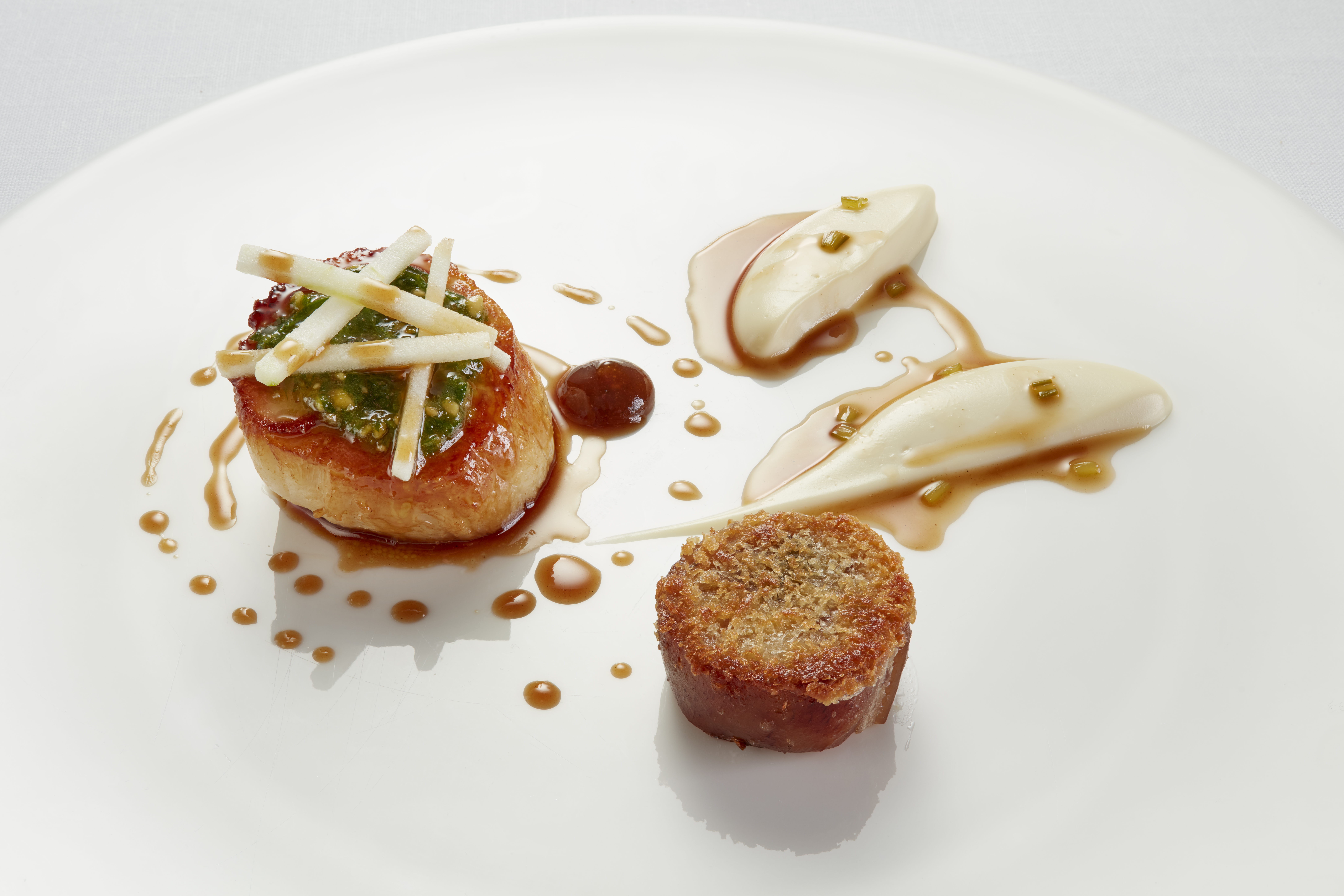 Its restaurants like Angler that are transforming the City at weekends from tumbleweed turning through streets to a place buzzing with people flirting between different restaurants and bars. A popular Polish proverb said, "To taste good, fish must swim three times – in water, in butter, and in wine." Angler ticks all of these boxes and more with picture perfect plates, sharp service and seasonal British seafood.
Angler Restaurant
South Place Hotel, 3 South Place, London EC2M 2AF
020 3125 1260