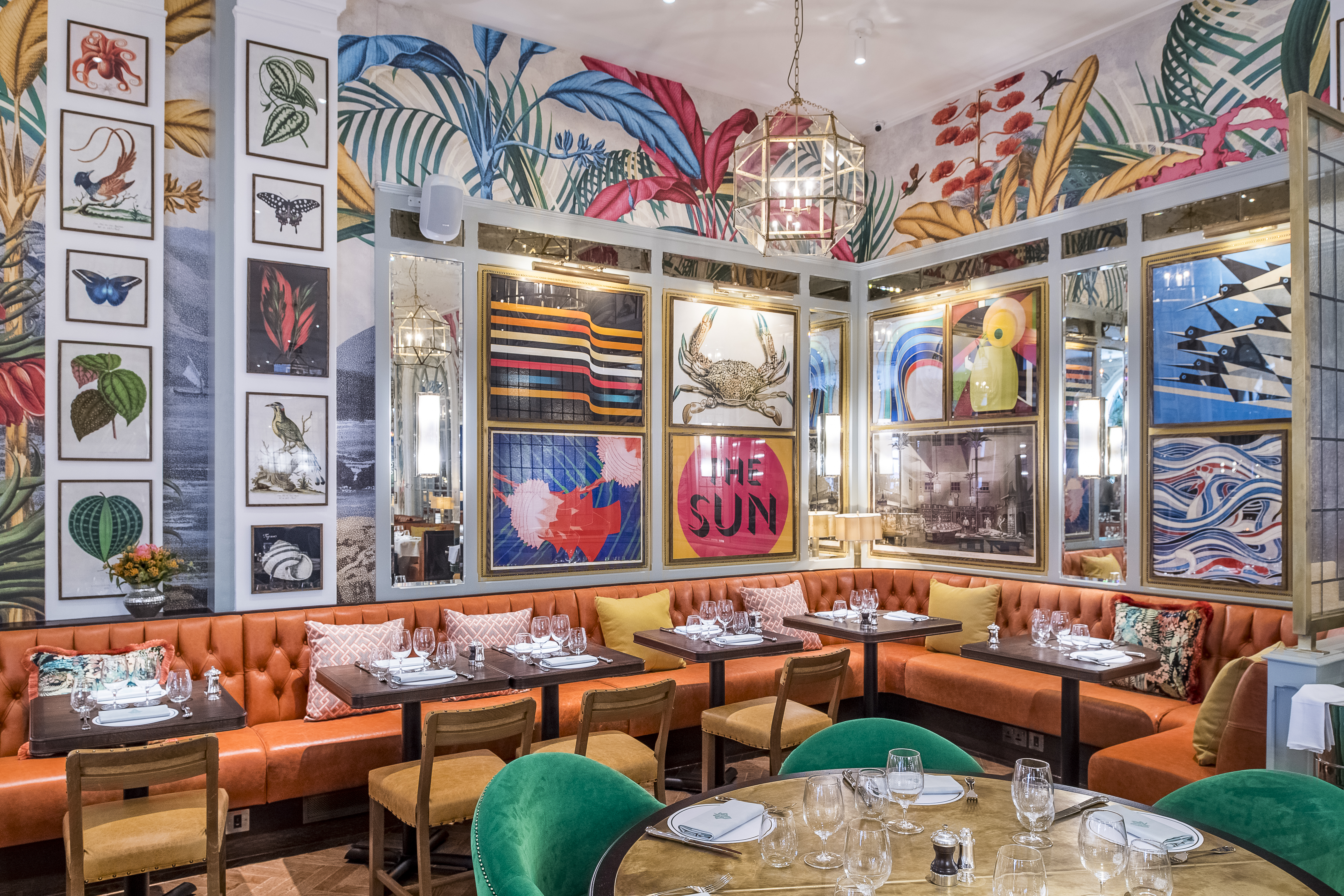 The Ivy has been a British institution in its own right for over 100 years, an unprecedented amount of time to sustain such elevated popularity. The name itself comes weighted with visions of grandeur, opulence and prestige that have been intricately woven throughout its ever-growing collection.
After sampling some of the delectable treats on offer at the Ivy in the Lanes launch party last month, we just had to re-visit the beautiful Brighton location to see what kind of indulgences were offered on the official menu.
On entering I was immediately reminded just how magnificently vibrant the decor was. In contrast to the launch night, the room was now filled with tables and chairs where diners were seated, happily tucking into their breakfast. We were shown to our table, the best in the house according to Jeremy, our attentive host for the morning, who pointed out the church and quaint street that was visible from our window seat.
To start off I opted for a healthy Green Juice packed with avocado, mint, celery, spinach, apple and parsley, a delicious morning boost that made me feel as if I had (partly) made up for the Full English that I was about to devour.
As you can expect, The Ivy does not skimp when it comes to a classic such as the full English, which came loaded with smoked streaky bacon, Cumberland herbed sausage, fried hen's eggs, black pudding, roast plum tomatoes, grilled flat mushroom, baked beans and your choice of toast. Every aspect of the meal was cooked to perfection, leaving only enough room for a refreshing grapefruit to finish.
My boyfriend promptly cleaned his plate of the Eggs Royale that he had chosen, which featured smoked salmon, two poached hen's eggs and toasted English muffins with hollandaise sauce. I was told that this was the "best Eggs Royale he'd ever had", which I took as a fairly positive sign considering the sheer volume and variety of this breakfast main-stay that he has consumed over the years.
The mini breakfast pastries he chose to finish looked just as tempting, with beautifully flaky texturing, warm melting butter and a selection of sweet fruit preserves that were subsequently slathered over the top.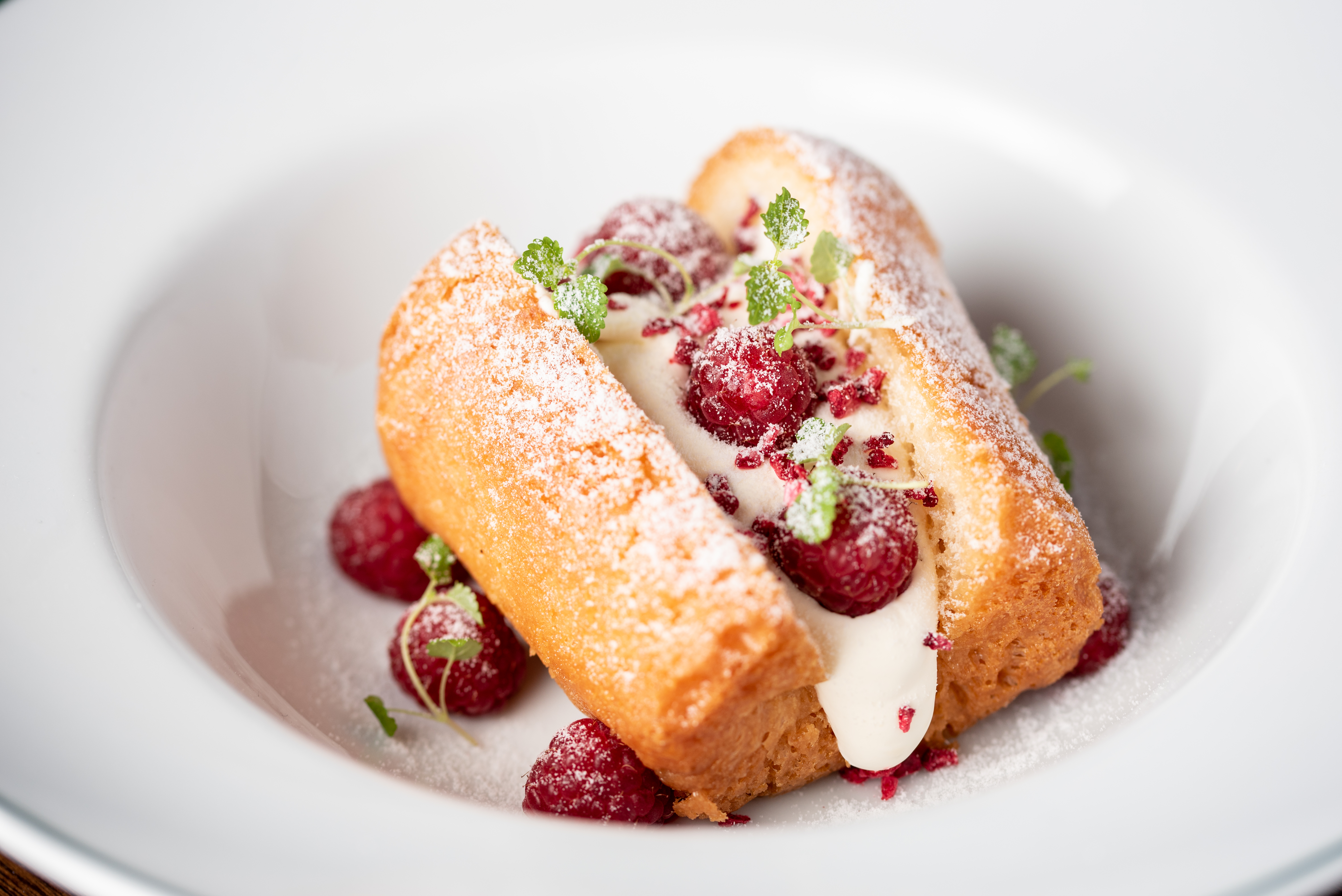 The Ivy in the Lanes is everything I hoped it would be, and more. The name brings with it everything that one would expect from such an establishment – lavish décor, extravagant detailing and a mouth-watering menu to match, without forgetting that equally vital quirkiness and eclecticism that makes Brighton so wonderfully Brighton.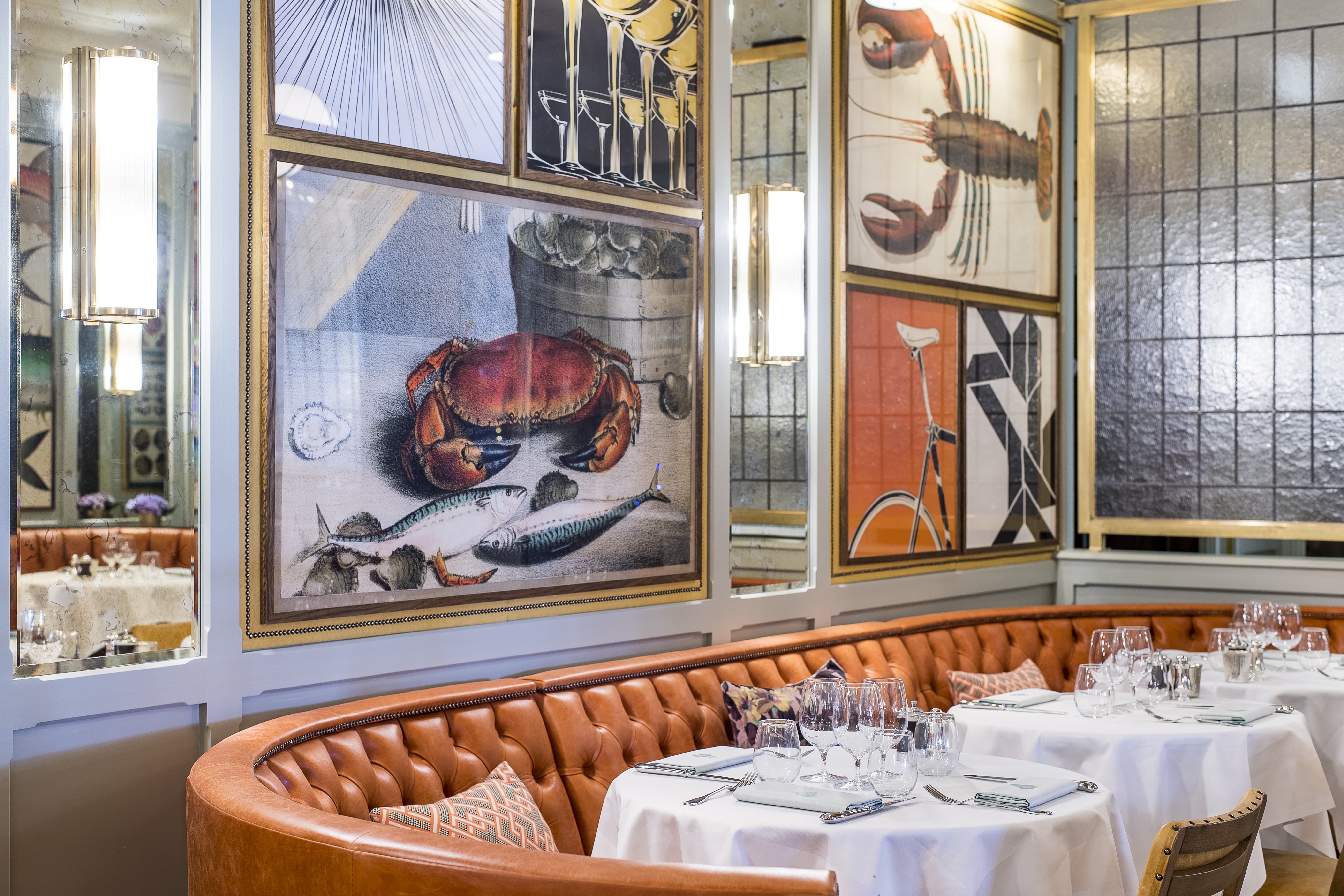 The Ivy in the Lanes is open 7 days a week. There are a selection of all-encompassing menus, serving breakfast, weekend brunch, lunch, afternoon tea, bespoke cocktails and dinner. The brasserie will have a DJ spinning music every Thursday, Friday and Saturday from 7pm – 11pm and on weekends during brunch, 11am – 5pm.
The Ivy Brighton
The Ivy in the Lanes, 51a Ship Street, Brighton, BN1 1AF
01273 082 200