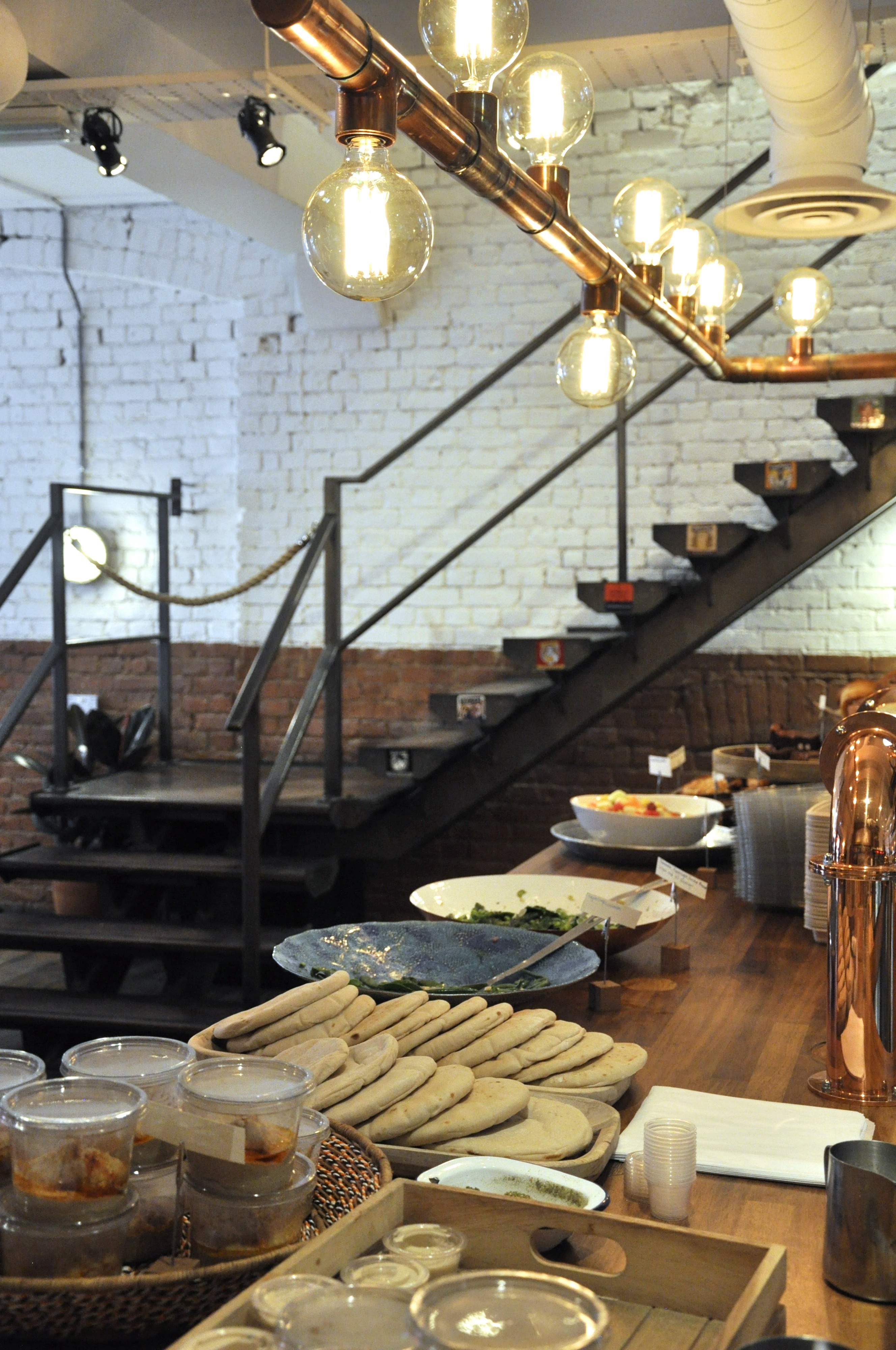 Whilst London is fairly inundated with Middle Eastern food it's actually rather hard to sniff out 'the good stuff'. Fine, you might not struggle to find a decent batch of tahini-rich hummus to go, but if you want to eat in, and eat well, where is the real deal? Sarona hopes to answer this question. This smart-casual restaurant is a comfortable concoction of handsome modernity with cosy touches. It serves traditional Middle Eastern food with a nod to Israeli and Jewish cuisine.
The founders behind the newest edition to the Clerkenwell Road's gastronomic offering are Andre Avedian, Dan Levine and Stuart Swycher whose efforts to create a stylish and welcoming atmosphere have been tremendously successful. The menu is painstakingly well thought out, with a heavy emphasis on the classics that you'd expect to find across the Middle East from Beirut to Istanbul with particular emphasis on mouth-watering and 'Insta-Ready' street food  from the beating heart of Tel Aviv.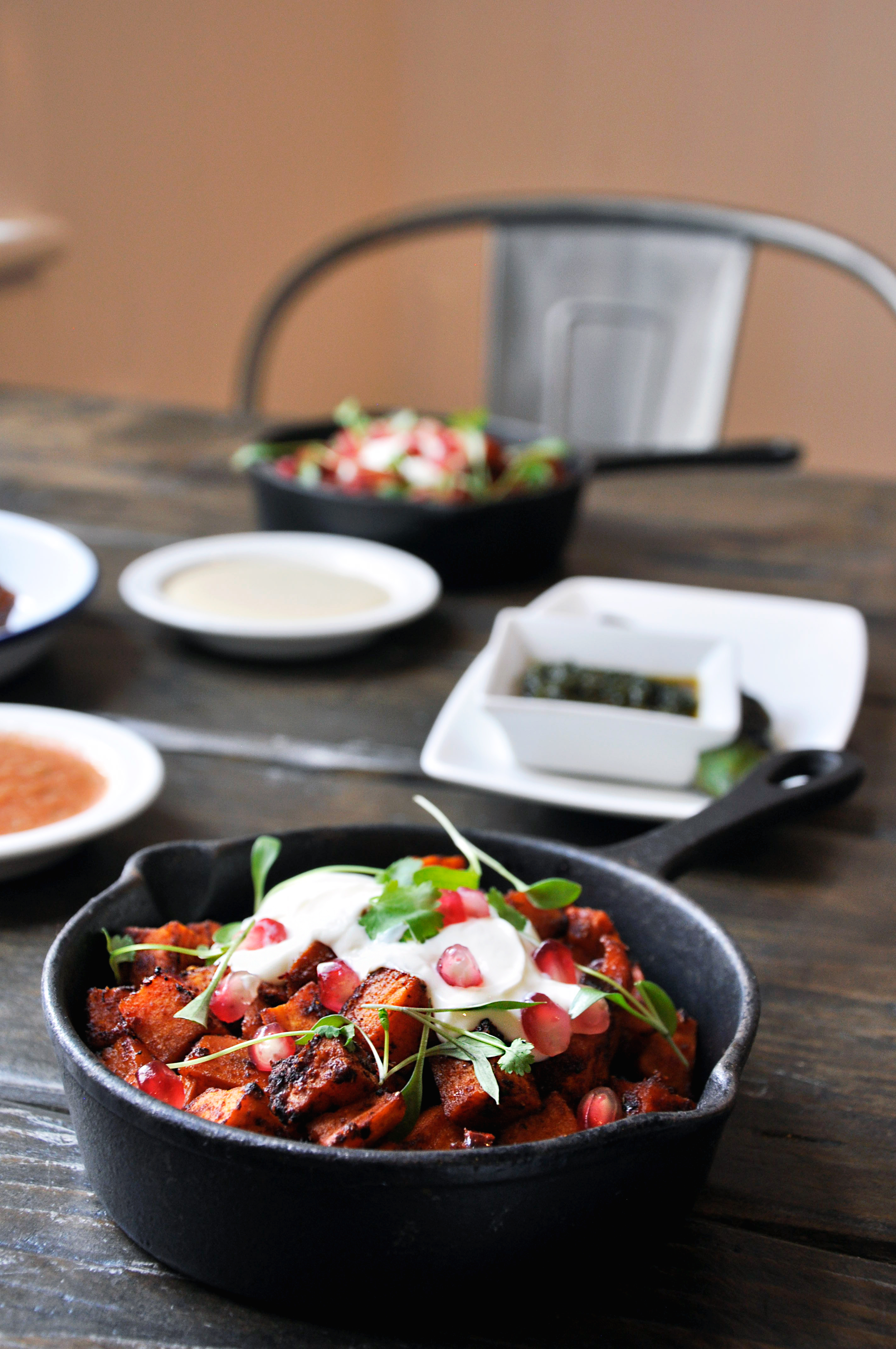 The restaurant is set over two floors, with a central bar and space for morning coffees (Sarona opens at a crisp 7.30am) or pre-dinner drinks right in front of you as you arrive, warmly welcoming you into this new gem. In fact, warm is the operative word here as the interiors are an intimate and homely combination of wood floors, terracotta walls and lacquered coral tiles. The furniture mirrors the contemporary, style of Tel Aviv with a mixture of stainless steel industrial raised bar stools and alcove dining sofas with brightly coloured cushions luring you in.
The upstairs of Sarona Eatery is a different beast, the cosmetic is entirely consistent with downstairs but instead of feeling like the kind of place where a couple of guys from a tech start-up mull over how to take on Zuckerberg over an iced-latte, it's more sleek and sexy, like a West-End lounge… except with some actual personality (hush my mouth). The lights are dimmed and the Old Fashioned's are potent.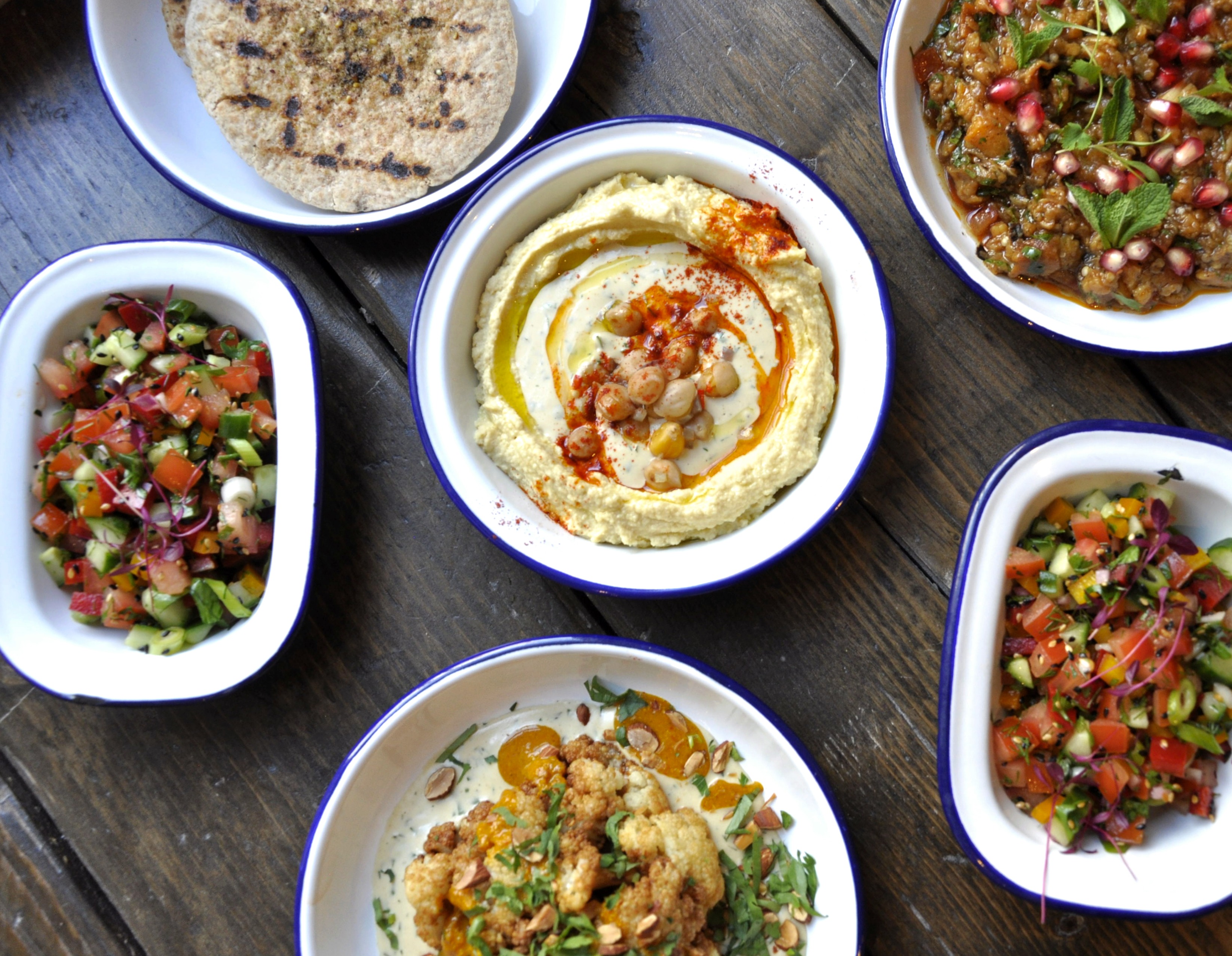 The menu is a Middle Eastern tapas collection and whilst the choice isn't terrifically exhaustive, I found it reassuring. What the chef does, he does exceptionally well. Real standouts from the smaller 'appetizer' sized selection were, the best hummus I have ever shovelled greedily into my mouth, and the grilled aubergines which are served with pitta straight from the oven, garnished with chopped mint and pomegranate. The crispy cauliflower with tahini and amba sauce sprinkled with roasted almonds was simple yet superb.
Moving into the larger sharing plates the 'All Day Shakshuka' was an absolute knockout. The dish uses 14 hour cooked succulent lamb shoulder, so supple and tender. The lamb also comes with slow cooked cherry tomatoes and free-range eggs with sourdough bread. I strongly encourage diners to plough into the homemade rogelach for dessert, it's served with lashings of honey and pistachio cream and is not to be missed.
Sarona delivers on its promise of being a comfortable hang out for seriously good food, with the added benefit of a cheekily tucked away bar and lounge upstairs. You'll find it welcoming, contemporary and seriously good value for what is simple but exceptional food.
Sarona
 27 Clerkenwell Rd, Clerkenwell, London EC1M 5RN