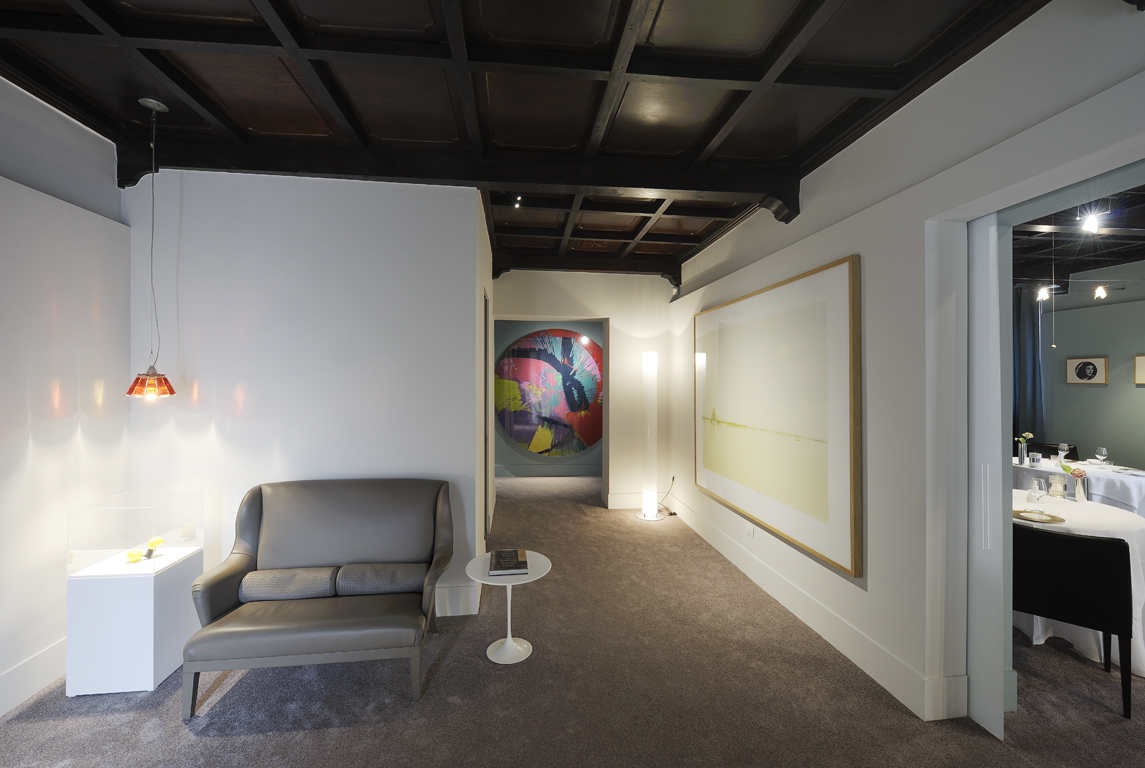 We embarked on a journey through Italy with the intention of eating absolutely everything. A 2000 Kilometre road trip starting in Lake Garda and travelling south via Verona, Portofino, Modena, Florence, Positano, Amalfi before finally resting in Monopoli. My ability to eat endless amounts of pasta meant I had somewhat of a challenge on my hands. Physically it didn't bode well, despite having managed to shed a few pounds prior to the trip I knew that swimming and smocks would be my only option in an attempt to counteract and cover up what I knew I would consume.
Prior to heading off with The Vegetarian, we like many others had been completely compelled by the Netflix documentary 'Chef's Table'. Massimo Bottura is the focus of the first in the series of six which explores the journeys of some of the world's best chefs. If you're not familiar with the series then get on this ASAP, you'll be inspired and entirely engrossed! If you're anything like me you'll probably come away with several crushes too…
Bottura's Osteria Francescana had previously been on our radar (it's currently rated second in the World's 50 Best Restaurants and holds just the three Michelin stars!!) However it was after watching the documentary that we fell in love with his passion for food and constant urge to challenge perceptions that knew we had to incorporate a mere four and half hour detour on our trip from Portofino to Florence.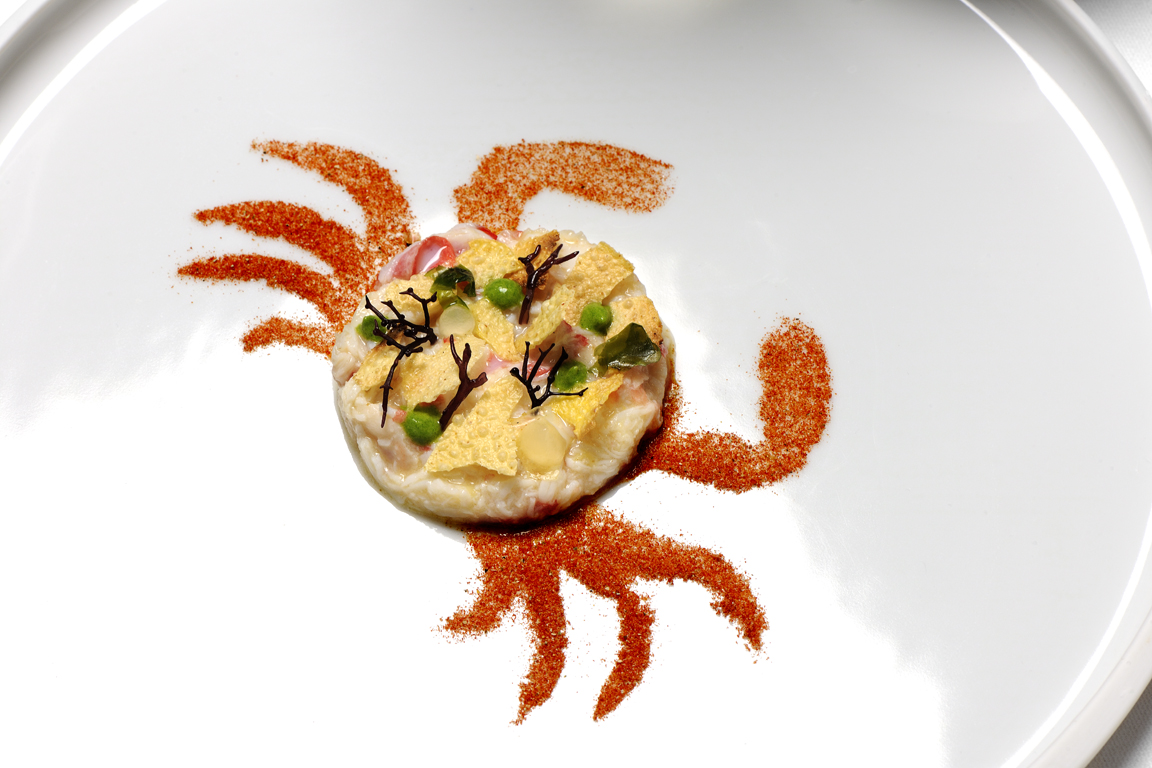 Nestled amongst the à la carte menu are two tasting menus: The first is the twelve-course 'Tradition in Evolution' menu where Bottura approaches "gastronomic traditions from a critical point of view, not a nostalgic one, to bring the best of the past to the future." The longer 'Sensations' menu offers an "expression of our contemporary vision by looking at the world through the eyes of a child." I couldn't help but opt for the first menu, my devotion to humble Italian cuisine and my curiosity around Bottura's earlier work which earned such rave reviews and attention was where I knew I needed to start.
What was most striking on watching the documentary and then reading 'Never Trust A Skinny Italian Chef' (Bottura's recent almost autobiographical cookery book) is that humour, passion, art, family and creativity has played such a huge role in the coming together of Osteria Francescana. The fight to modernise and reinterpret Italy's culinary heritage has been entirely a labour of love (sweat & tears). Italy thrives on tradition where Nona's cooking is the ultimate and family recipes are handed down generations. Regional tradition really is at the heart of every Italian family and dish.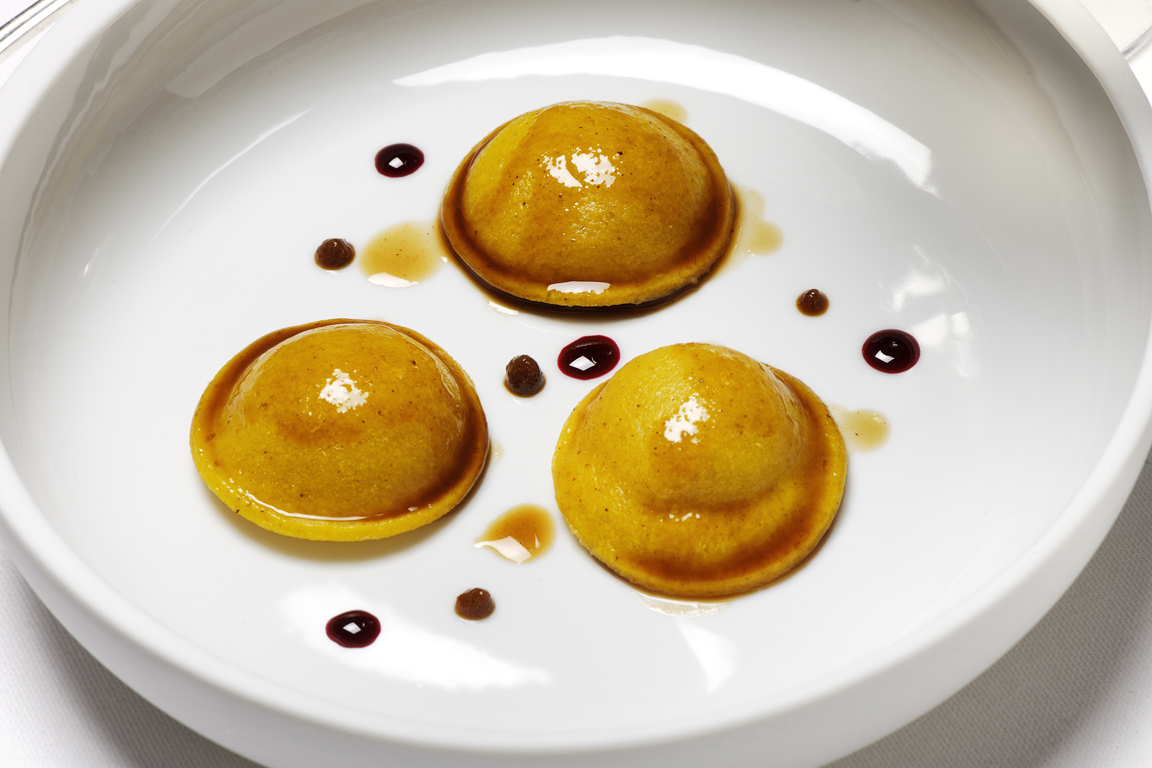 It was perhaps no surprise then that Bottura's gastronomic reinvention was met with such huge resistance to his revised approach. His modernised, humorous and eclectic cooking techniques and presentation style meant it took years to challenge and convert the perceptions of the Modena locals along with his peers to now being rightly hailed the gastronomic genius he deserves to be.
The 12 table restaurant itself is tucked away on calm, deserted Medieval streets of Modena far enough away from the manufacturing quarter (famous for not only the production of parmesan and balsamic but also Ferrari and Maserati). Every element of the stark, minimal restaurant reflects his personality and perceptions of the world. We felt incredibly lucky to get a table and I'd recommend booking early, with a restaurant so small there is certainly a waiting list. Subtle reminders of Bottura's humour is found within the minimalistic artwork within the restaurant. Maurizio Cattelan's three stuffed pigeons stand proudly overhead on entering the restaurant. Bottura claims that 'Art became our landscape of ideas' a conversation starter at the very least. There's a sense that you're constantly being challenged to rethink your surroundings and the food you're presented with. The level and detail of the plates sent out was beyond exciting, intricate and above all delicious. Expect seamless service and a wine list the size of a bible.
The Vegetarian wasn't forgotten, all 12 courses came successfully adapted. The concept of marrying traditional cuisine with modern methods was constant in every dish that arrived. Each course is delivered with a story to why it's been created. From 'The crunchy part of the lasagne' (yes it's a dish all on it's own) to 'Five ages of Parmesan cooked five different ways' to a 'Memory of a Mortadella sandwich' and 'An eel swimming up the Po river'.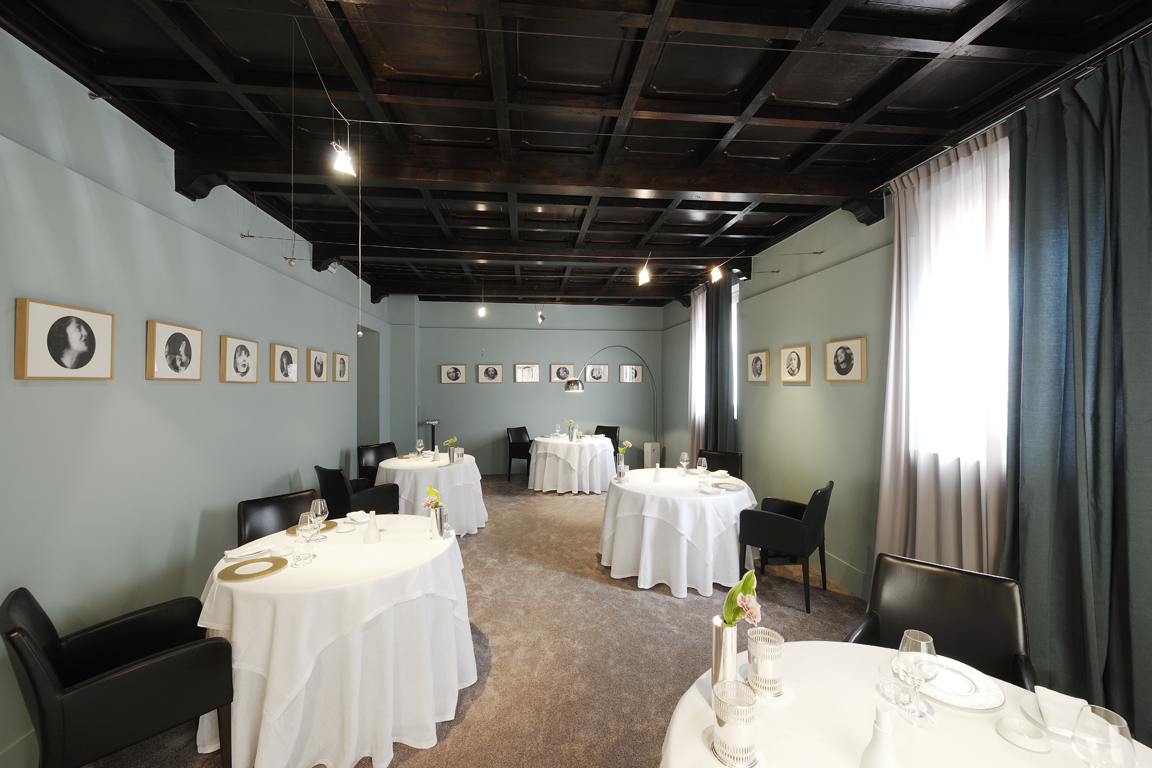 Bottura's pioneering use of modern ingredients interpreted in a very non-traditional offering requires the guest to consider more than just what appears on the plate in front of them. The depth and level of thought, history, experience and often humour that is presented before you, offers so much more than just a plate of food. You can't help but be sucked into every element of it. The most infamous dish of all 'Oops I dropped the lemon tart' really does epitomise Bottura's level of creativity, bravery and dedication to his beliefs while also reinforces the lack of boundaries that he works within. Arriving on a cracked plate, a deconstructed lemon tart literally looks like it's been dropped and hastily put together again. It's fun, daring and totally beautiful. You can't help but think you're being presented with something totally original that perhaps no other chef would chance serving.
This restaurant was without a doubt worth the detour. Go with an open mind and be prepared to be confronted with a revised and renewed approach to Italian cuisine. Despite so many other restaurants attempting to follow suit, they are not a patch on Osteria Francescana. If you happen to be anywhere in Italy, make the detour and the reservation. It may just be the best meal you ever have.
Follow Anna Barnett on Twitter: @AnnaBarnettCook
Follow Anna Barnett on Instagram:  @AnnaBarnettCooks
Osteria Francescana
Via Stella, 22, 41121 Modena MO, Italy