On Valentines Day, we all know that the precious gift you can give is your time and love but whether you are celebrating with someone or treating yourself, we have curated the perfect gifts to choose from.
Happy Valentine's Day, from ARCADIA with love…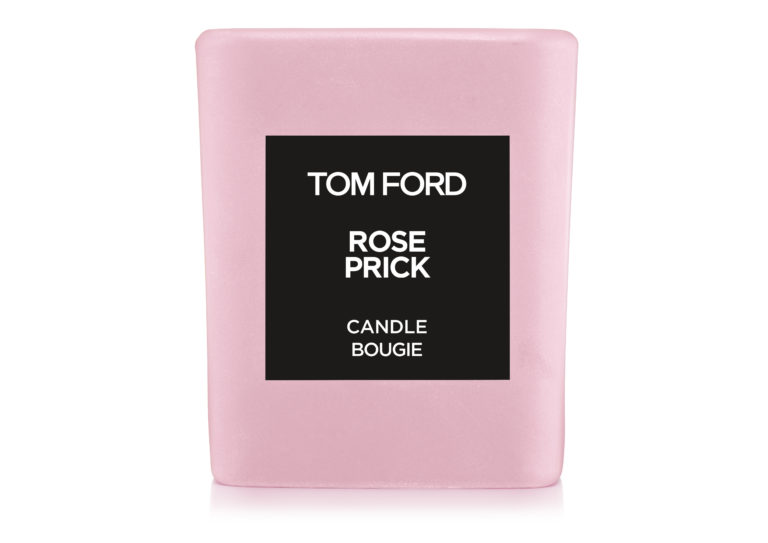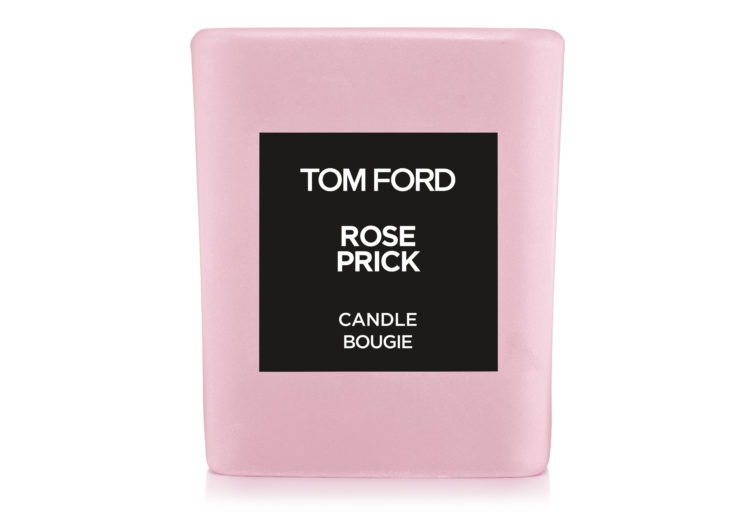 Tom Ford Rose Prick Bougie Candle
£98 200g
Inspired by Tom Ford's private rose garden, Rose Prick is a wild bouquet of beautiful breeds of rose–Rose de Mai, Turkish and Bulgarian. Sharp and pristine, the piercing prickles of the stems hook onto each other, bonding their blooms in pink perfection. A rose by any other name, wouldn't be Tom Ford.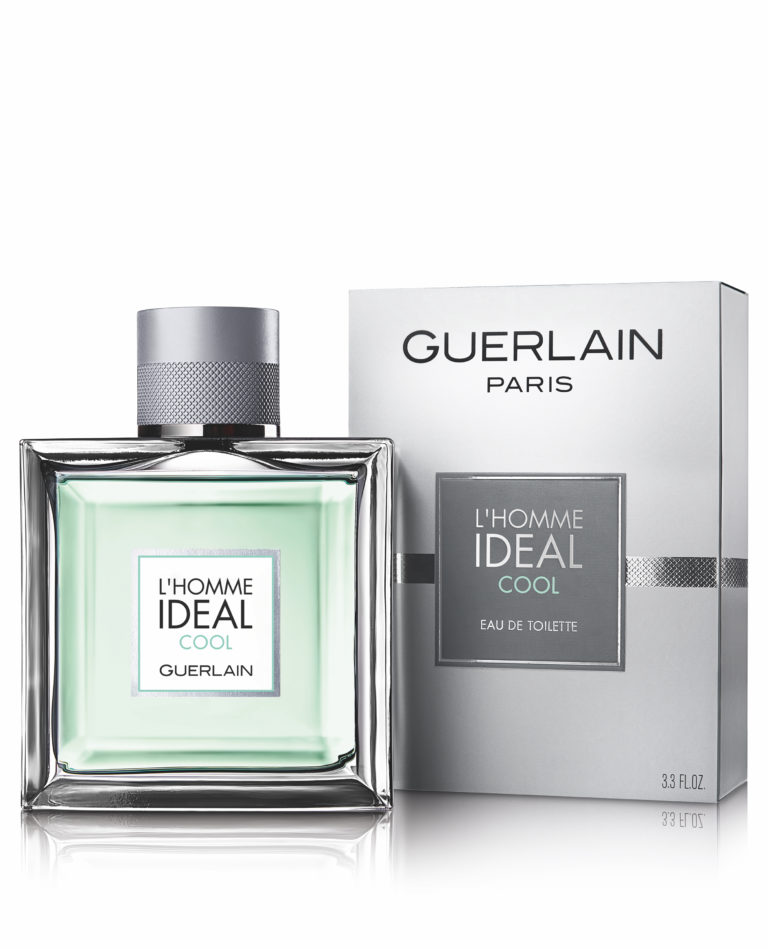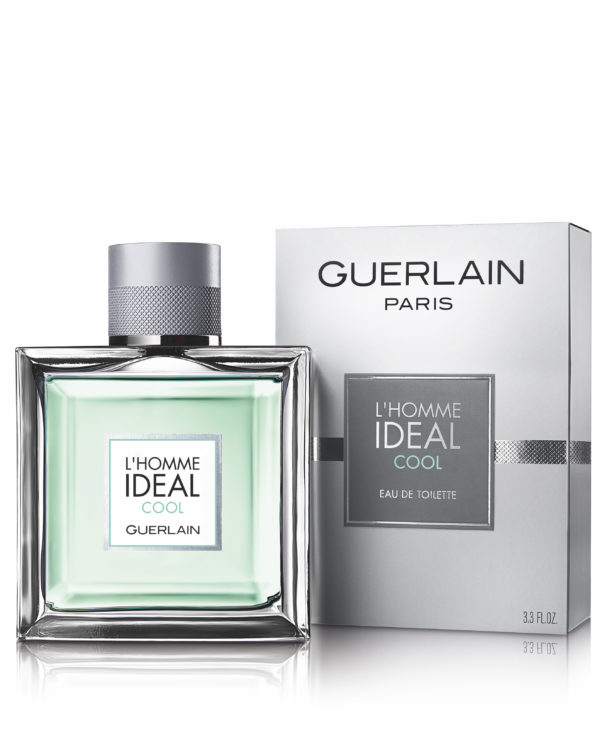 Guerlain L'Homme Ideal Cool Eau De Toilette
£81 100ml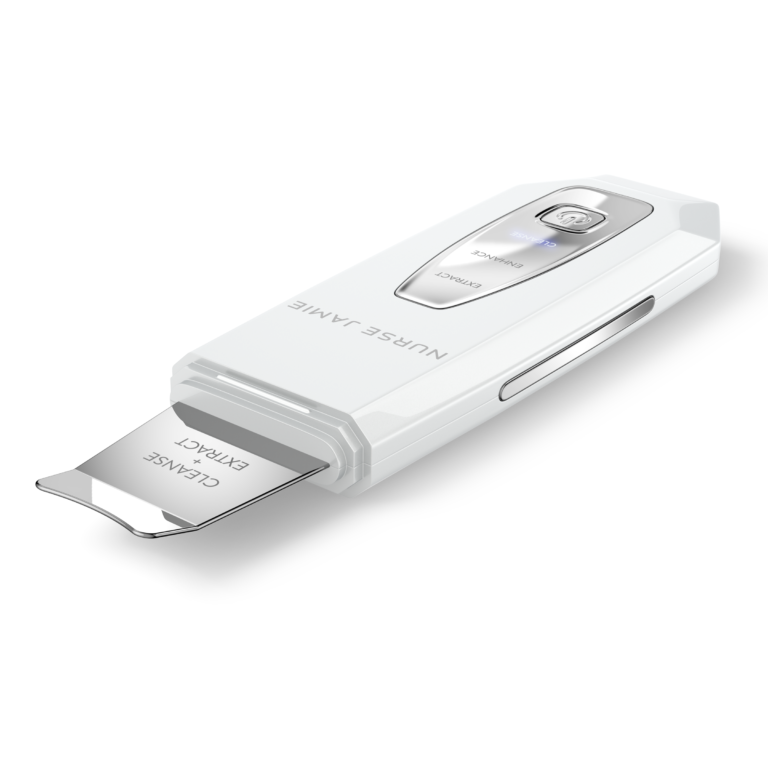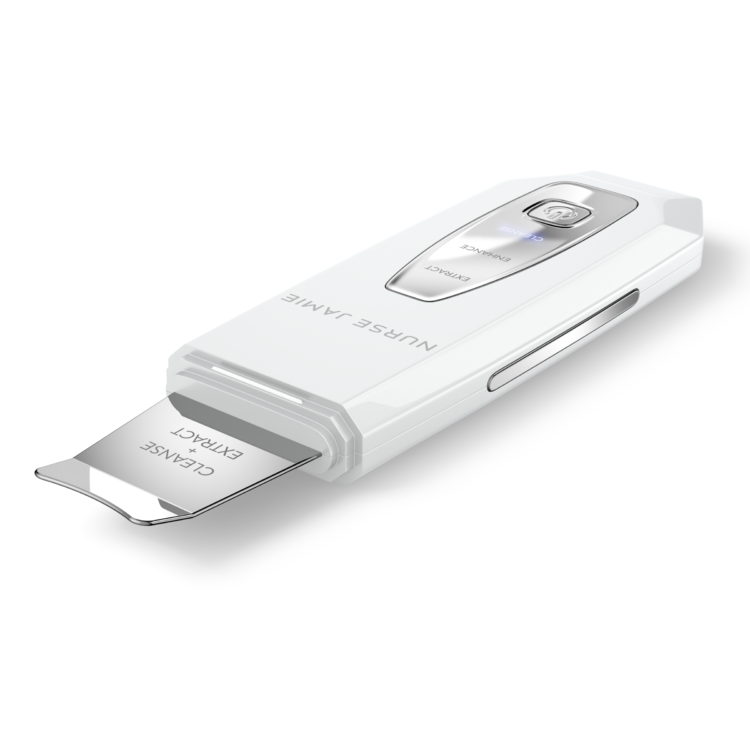 Nurse Jamie's Dermascrape Ultrasonic Skin Scrubbing & Skincare Enhancing Tool
£70
Nurse Jamie is the name behind the A-List's famous faces, including the Kardashian clan, Nurse Jamie's range of tools and treatments bring her expertise from Hollywood directly to your home. This ultra-intelligent 3-in-1 tool helps to cleanse, unclog pores and enhance by gently exfoliating the skin.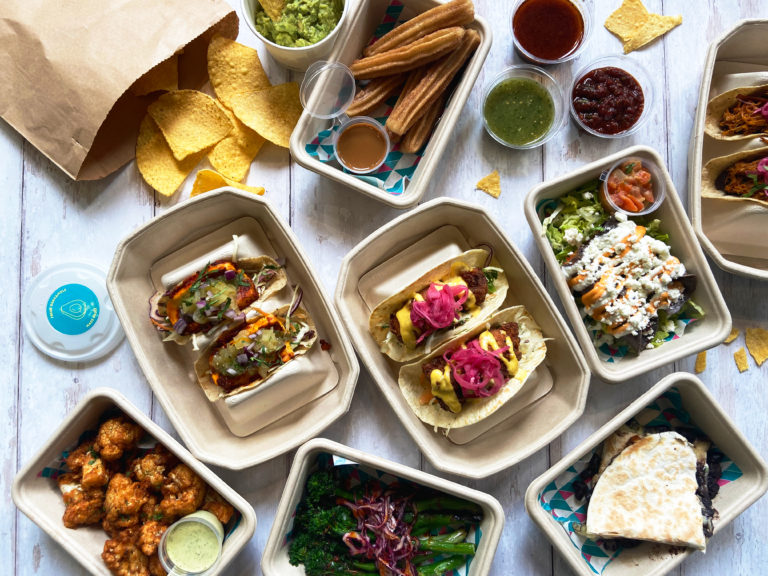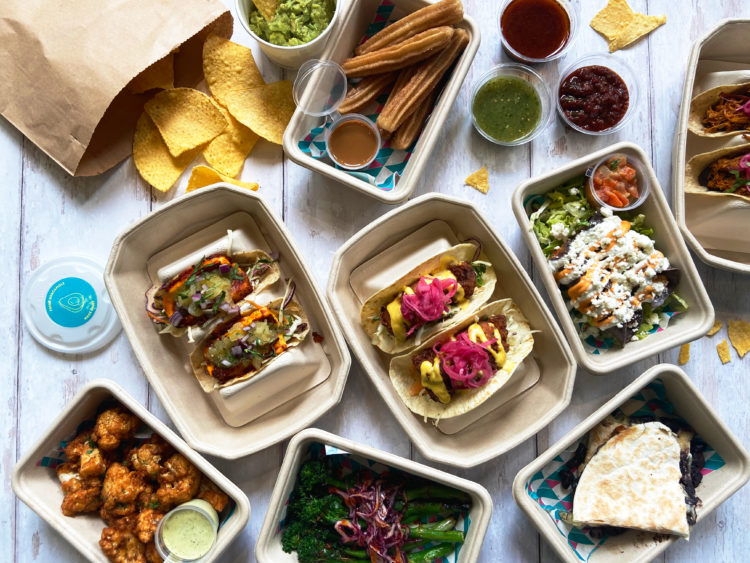 Wahaca's Valentine's Day Set Menu
£45
Dining out may not be possible this year but you can still treat yourself with an incredible meal with minimal fuss. Wahaca has curated two menus (meat and vegetarian) of delicious Mexican street food, the feast includes beloved Wahaca classics including pork pilbil tacos, buttermilk chicken tacos made using British free-range meat and a sweet potato and feta taquito and an exotic grilled halloumi taco.
There are even sweet churros with a rich chocolate sauce or a decadent dulce de leche for dessert and opt for the bottled Passion Fruit margarita with a generous slug of Gran Centenario Plata tequila and passion fruit puree and lime, which packs a real punch. Takeaways simply do not get better than this, the menu are available via takeaway, click & collect and Deliveroo from 11th – 14th February.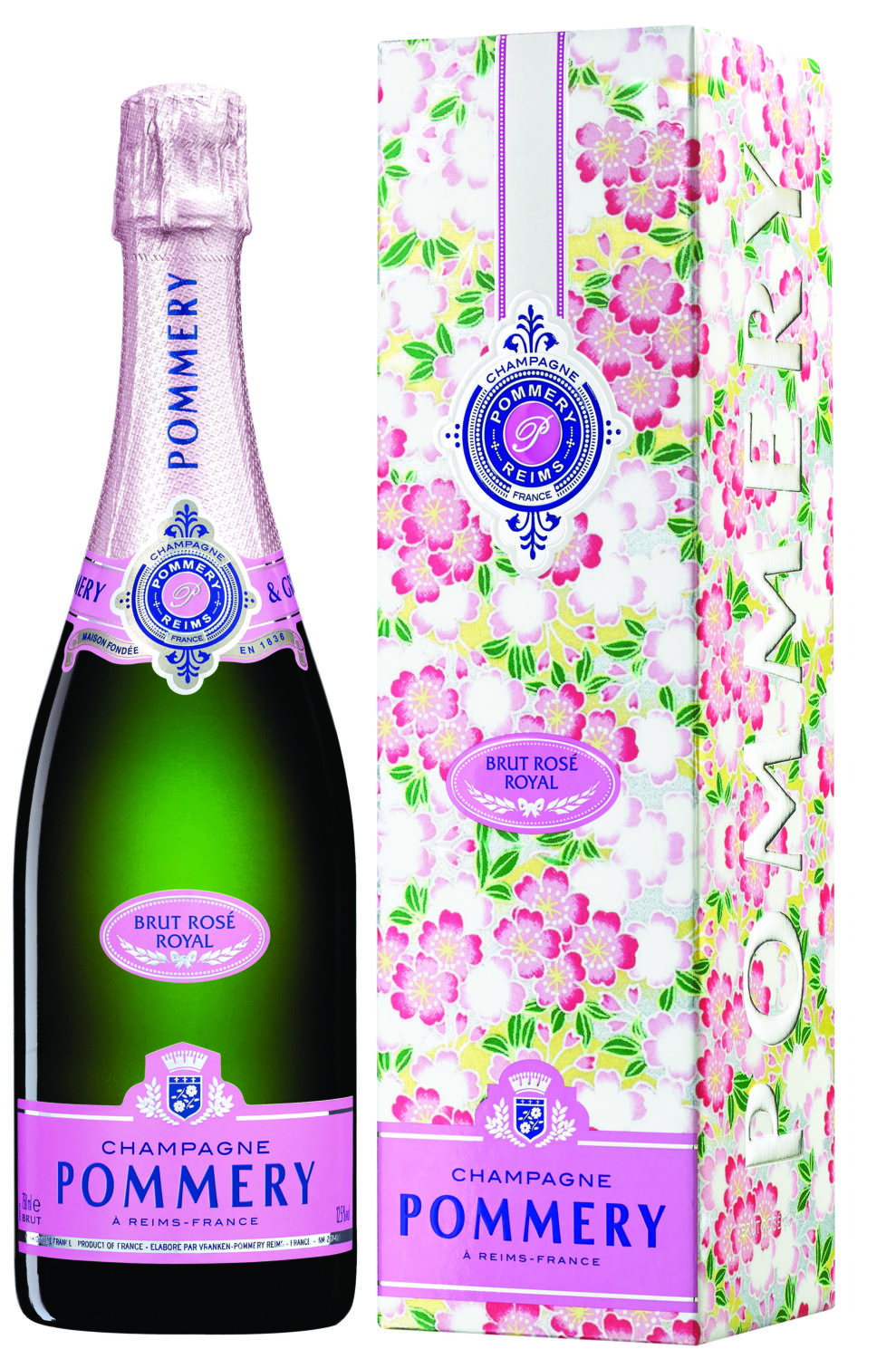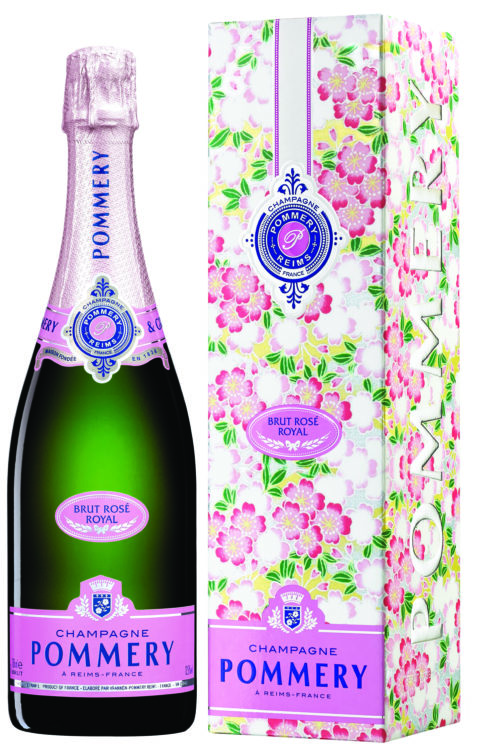 Pommery Brut Rosé Champagne
£45 (75cl)
This fine and fruity champagne is distinguished by its fleshy note while remaining lively, fresh and highly subtle. A blend of rosé and Pinot Noir of Bouzy Grand Cru. Its colour comes from Pinot Noir grapes. The champagne is stored in a cellar for three years to develop the distinctive properties of Pommery Rosé.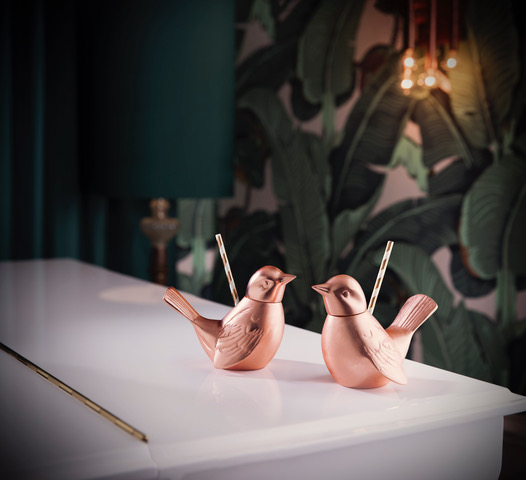 Absolut Elyx Copper Lovebirds
£177
Absolut Elyx Boutique features an inspiring collection of signature copper drinking vessels, bar tools, and gifts that combine stylish design with bar industry-professional quality. These copper beauties have been created with spectacular attention to detail, the little Lovebirds come in a pair and make the most perfect Valentine's Day gift for your lover or best friend.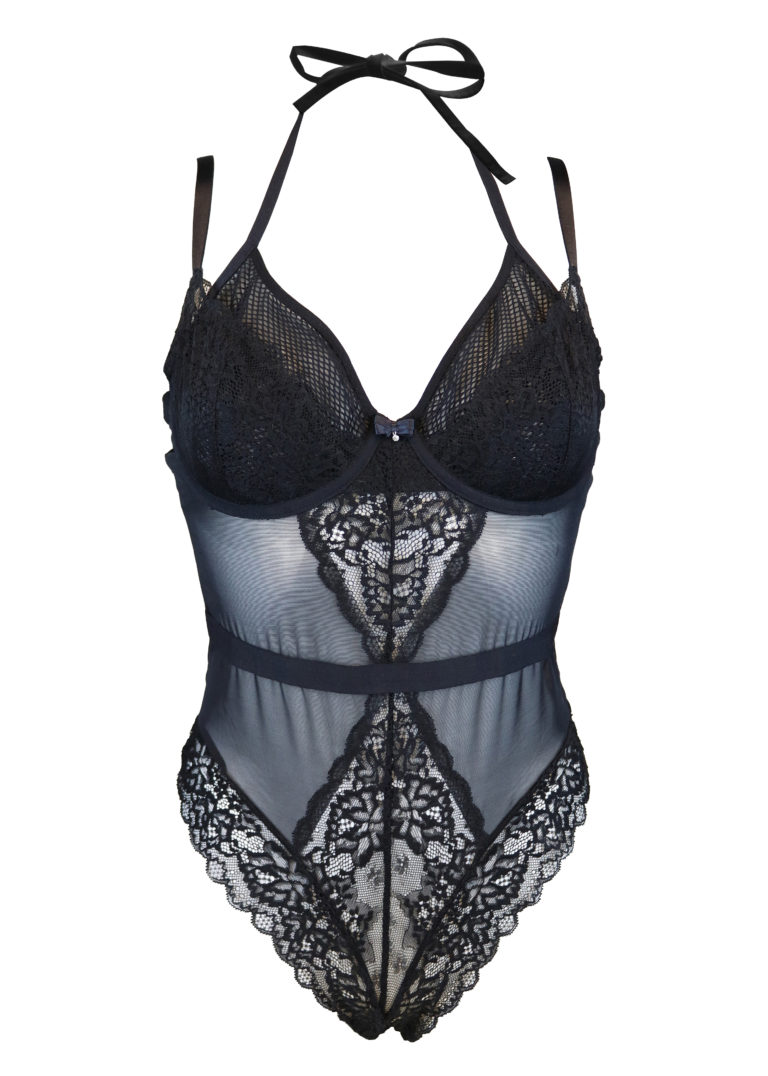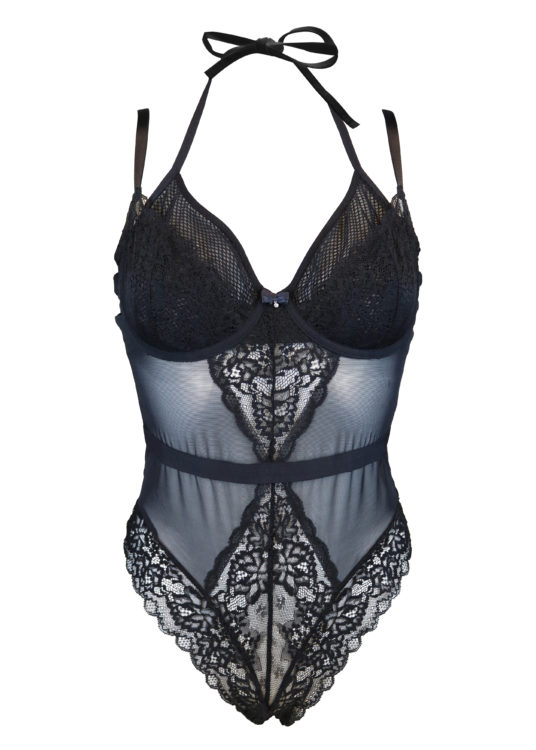 Contradiction by Pour Moi's Suspense Underwired Body
£40
This timelessly sexy body combines panels of sheer mesh with soft textured lace to give you an hourglass look. With underwired cups that are featured alongside a unique double strap design, this style offers amazing support with a sexy halter tie to give your assets an extra little lift. Its elasticated waistband sculpts your curves and the cheeky Brazilian brief shape will ensure you have no VPL.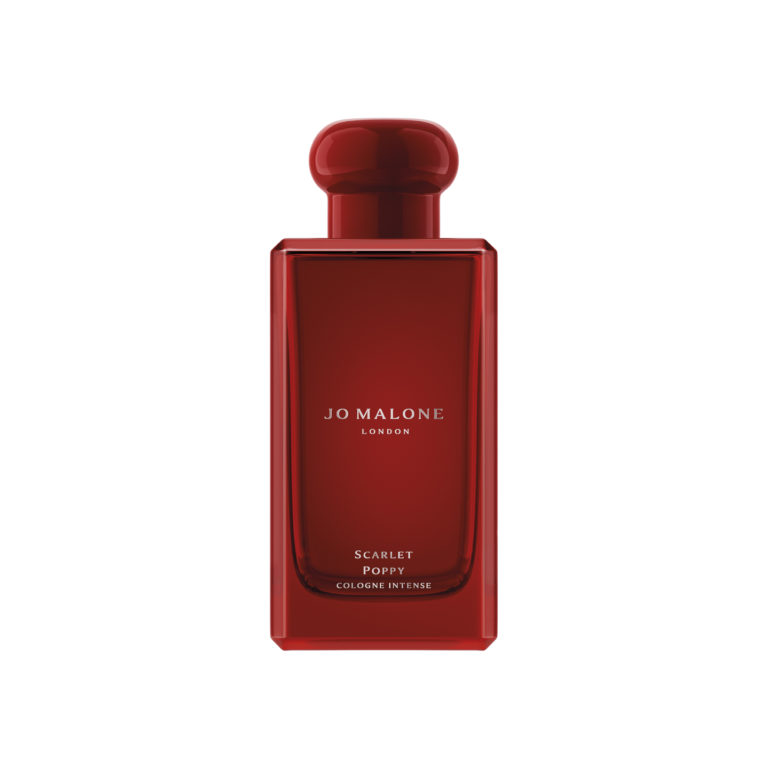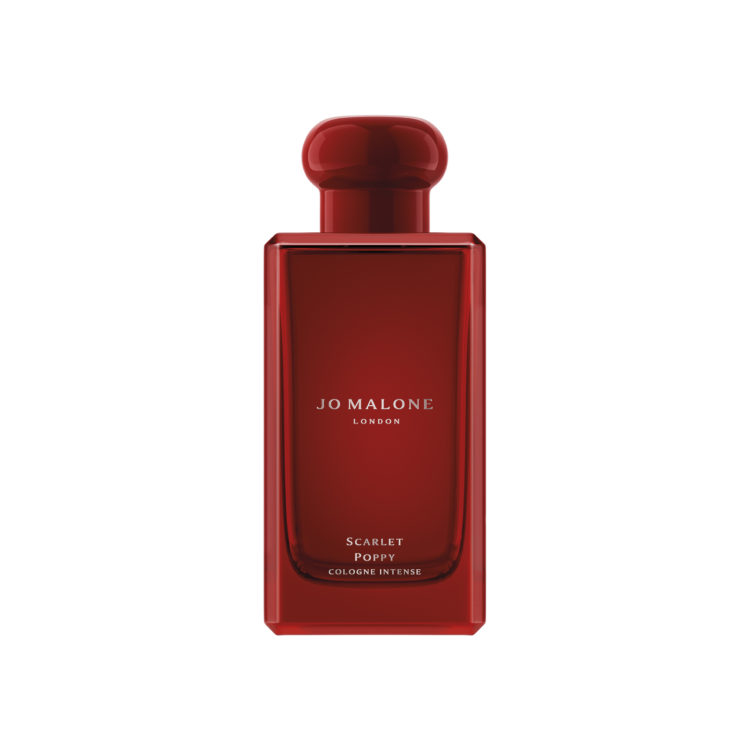 Jo Malone Scarlet Poppy Cologne Intense
100ml £134
From poppies in the golden fields of England to the wild steppes of Asia, home of the great scarlet poppy. This ravishing scent has been inspired by its extravagant blooms, and amplified by velvety iris. Barley and tonka bean add a double hit of sweet decadence while a burst of succulent fig draws us into this opulent and moreish fragrance. Available in an eye-catching red bottle.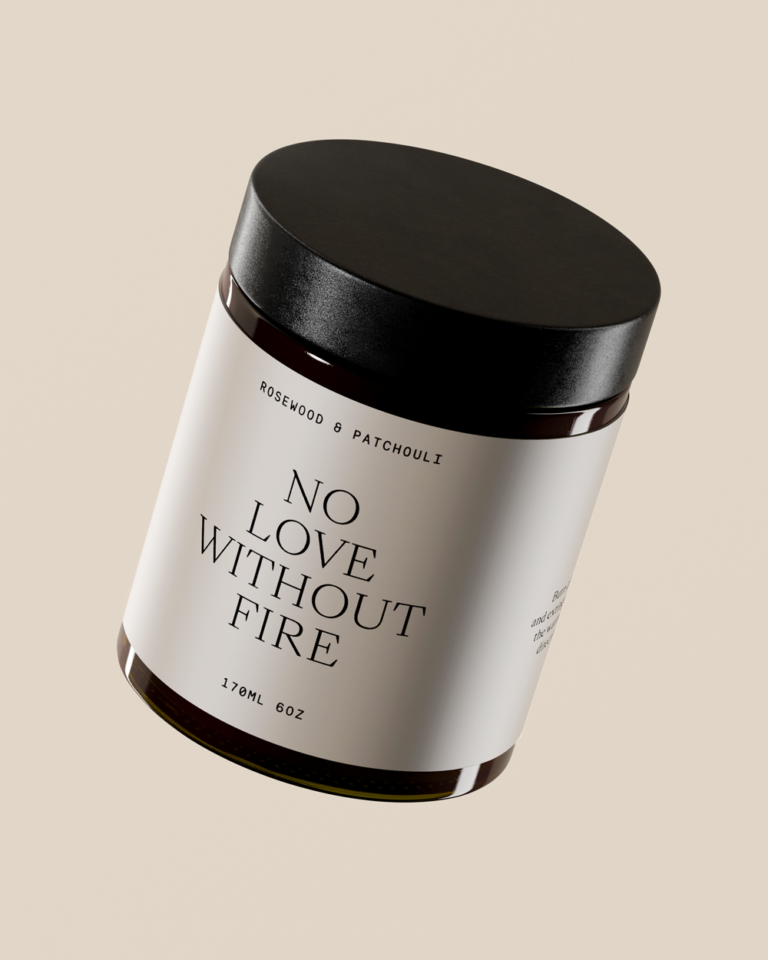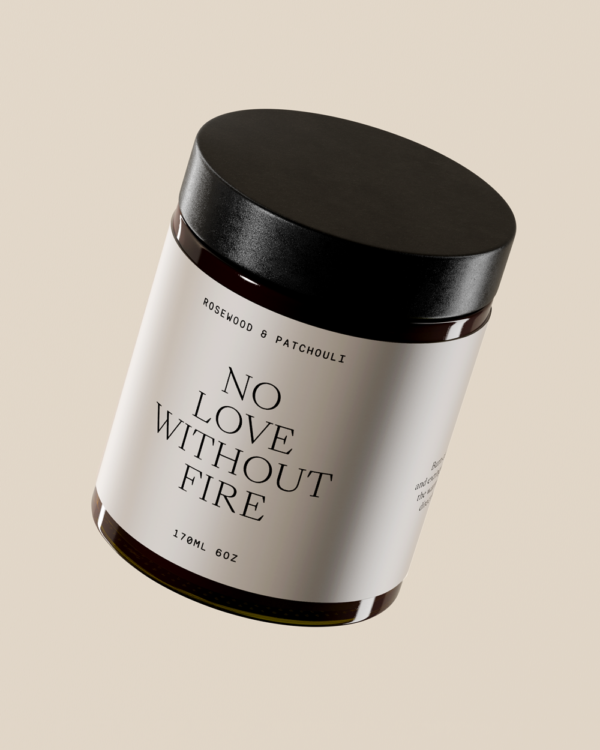 Aura Couple's Massage Candle
£34
This award-winning romantic candle turns into a warm massage oil when lit, perfect for rubbing sensuously into the skin. The massage oil is a moisturising mixture of cocoa and shea butters enriched with jojoba, sweet almond and argan oil. It is 100% natural, cruelty free and vegan and is hand made in Scotland.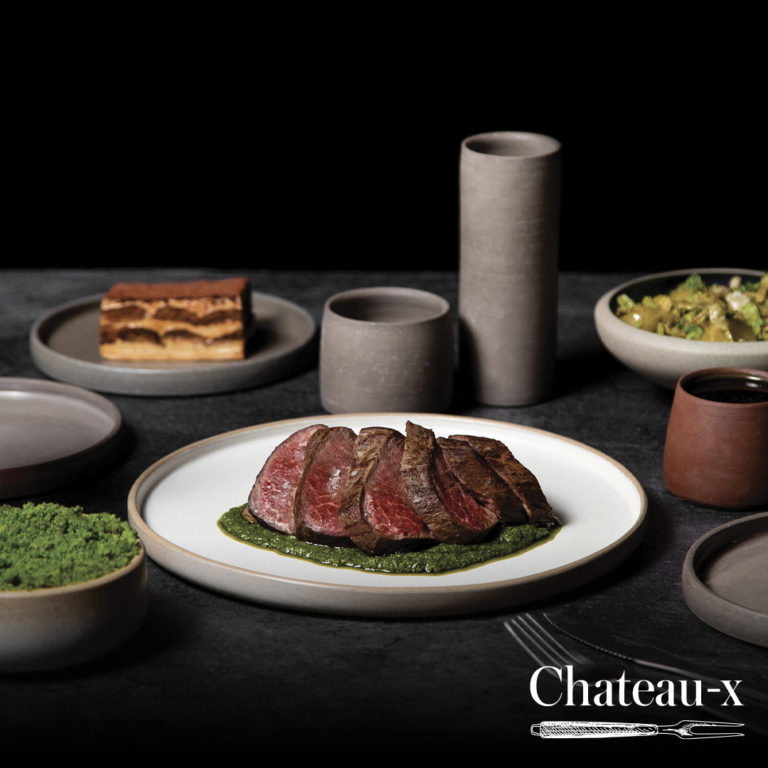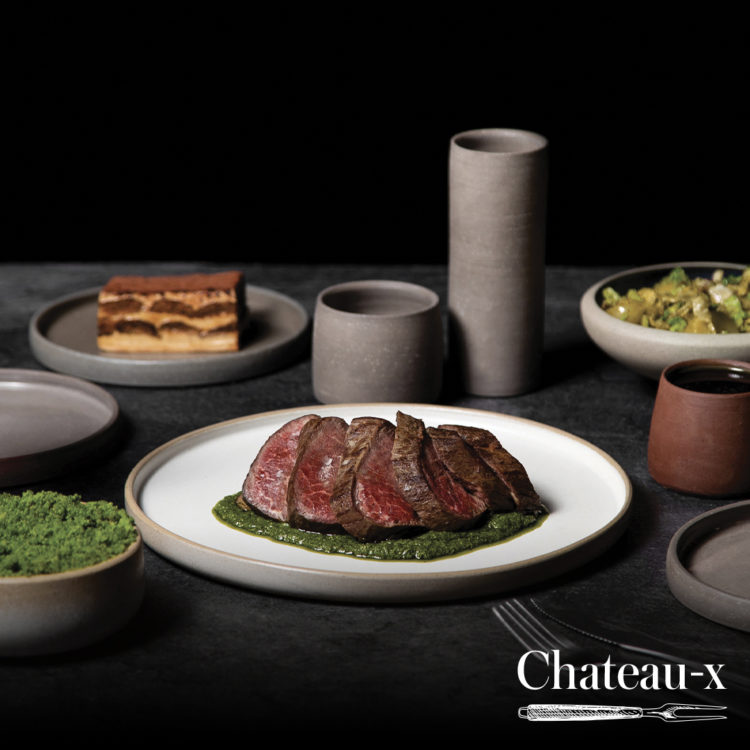 Chateau-X Dine at Home Experience
£70
Chateau-X delivers the most decadent chateaubriand experience to your home. Each carefully prepared chilled box has generous portions for two diners. There is succulent treacle cured chateaubriand with an aromatic salsa verde, served with colcannon potatoes with new season potatoes with pancetta, savoy cabbage and baby leek with confit garlic and herb butter. There is also a decadent four cheese macaroni cheese with smoked bone marrow crumb.
For dessert, there is a classic tiramisu with mascarpone, coffee and savoiardi. To accompany a feast for a king or queen is a bottle of Montresor Urban Park Appassimento, Veneto, Italy. Treat your significant other or even your favourite couple to a Valentine's night treat. It will be the best £70 you have spent.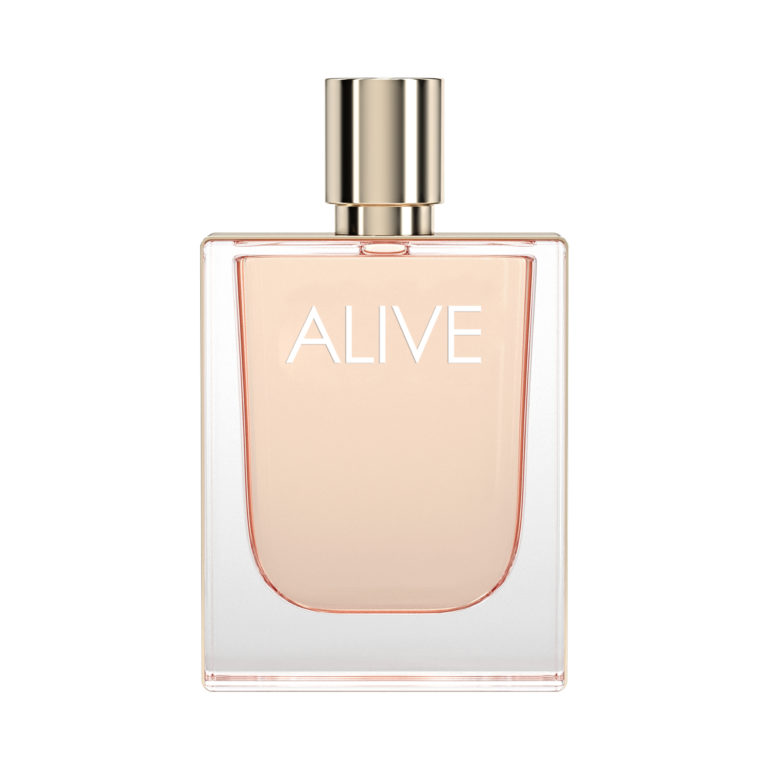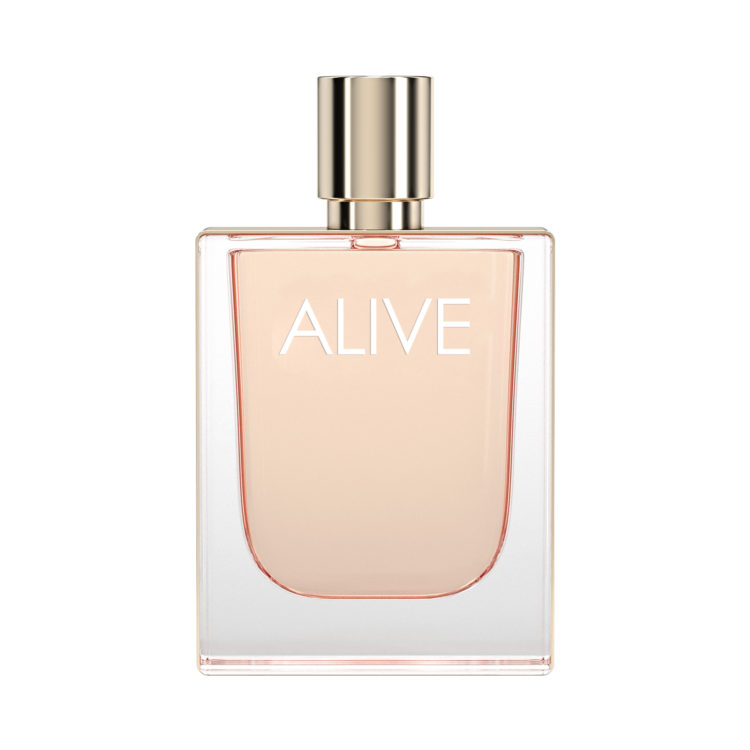 Hugo Boss Womens Alive Eau de Parfum
£80 86ml
Contemporary and confident, blending soft and bold notes, the BOSS ALIVE perfume fragrance leaves a trail of positive energy. Sparkling apple and plum top notes exude optimism, while a powerful floral heart of jasmine sambac reveals radiant femininity. The contrasting base fuses woody notes with a magnetic vanilla absolute, bringing comfort and confidence.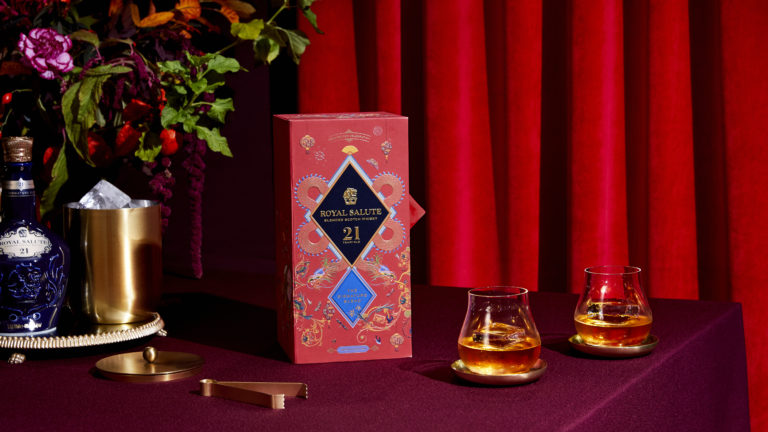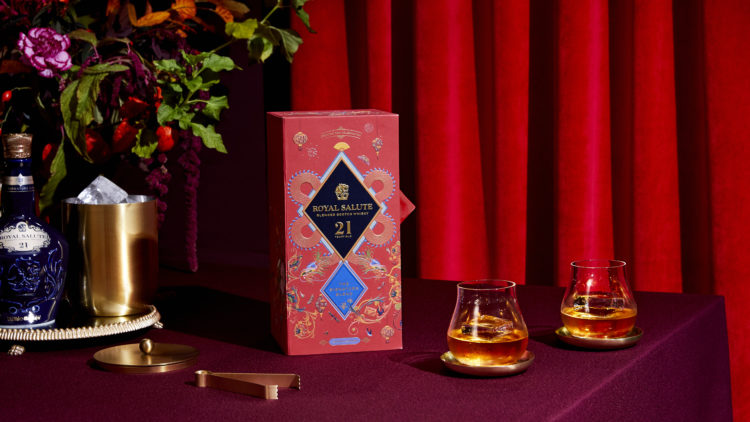 Royal Salute 21-Year-Old Signature Blend
$259
Royal Salute is known for its exceptional portfolio of rare and precious whiskies and is a personal favourite of the Arcadia team. Royal Salute has revealed a new illustrated gift pack for the 21-year-old signature blend. This vibrant gift celebrates Lunar New Year but with it's beautiful red and gold packaging, it would also make a wonderful gift for Valentine's Day. Visions of lanterns, dragon puppets and firecrackers soar across the box; an enthralling atmosphere that resonates with the enchanting world of Royal Salute.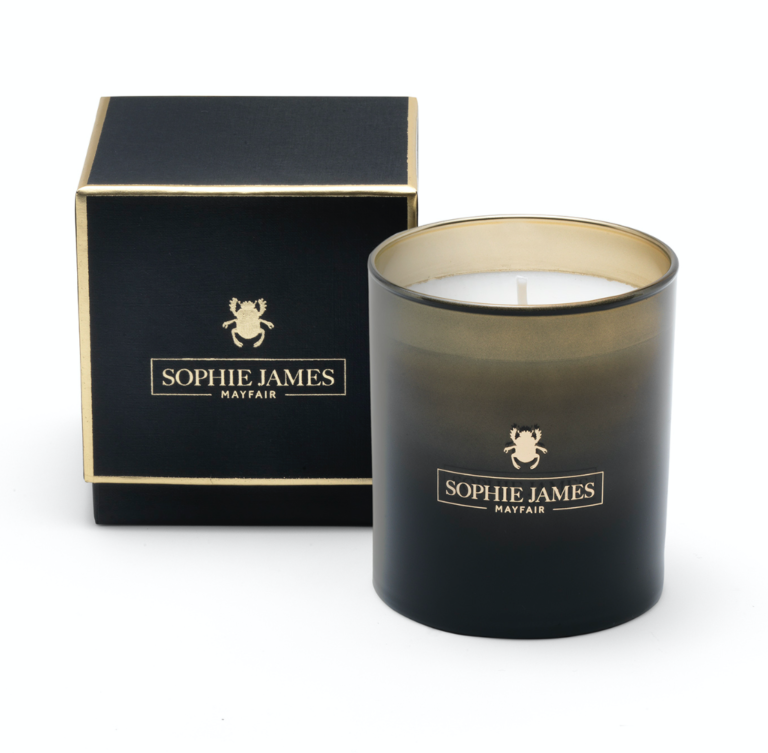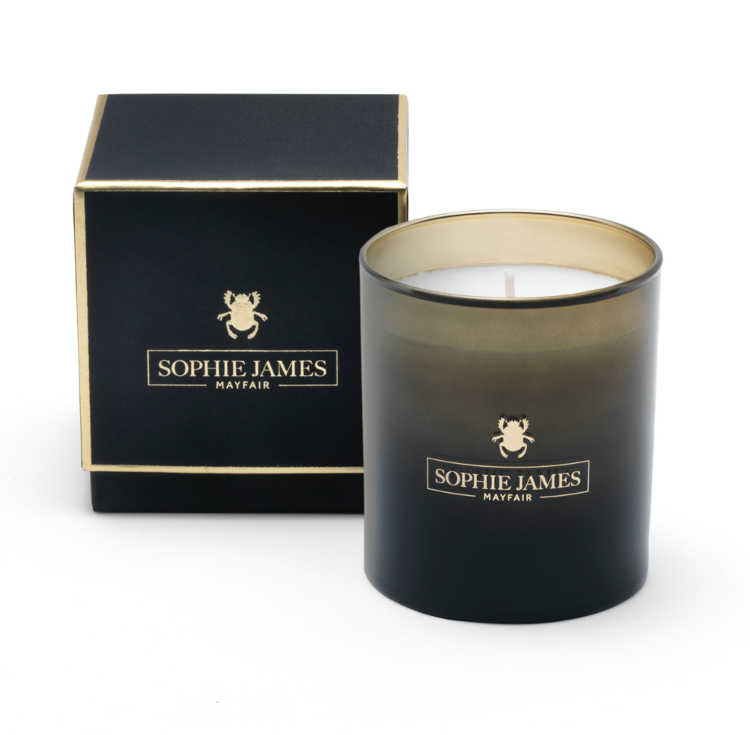 Sophie James 'The Beetle' Candle
£48
A rich woody fragrance with bergamot, cardamom and ginger lifted by exotic ylang leading to an intense heart of cedar and clove, with jasmin and water lily resting on a hard wood base of oak and sandalwood that has been enriched by the warm tropical balsam of benzoin, vanilla pod, patchouli and dried fig.