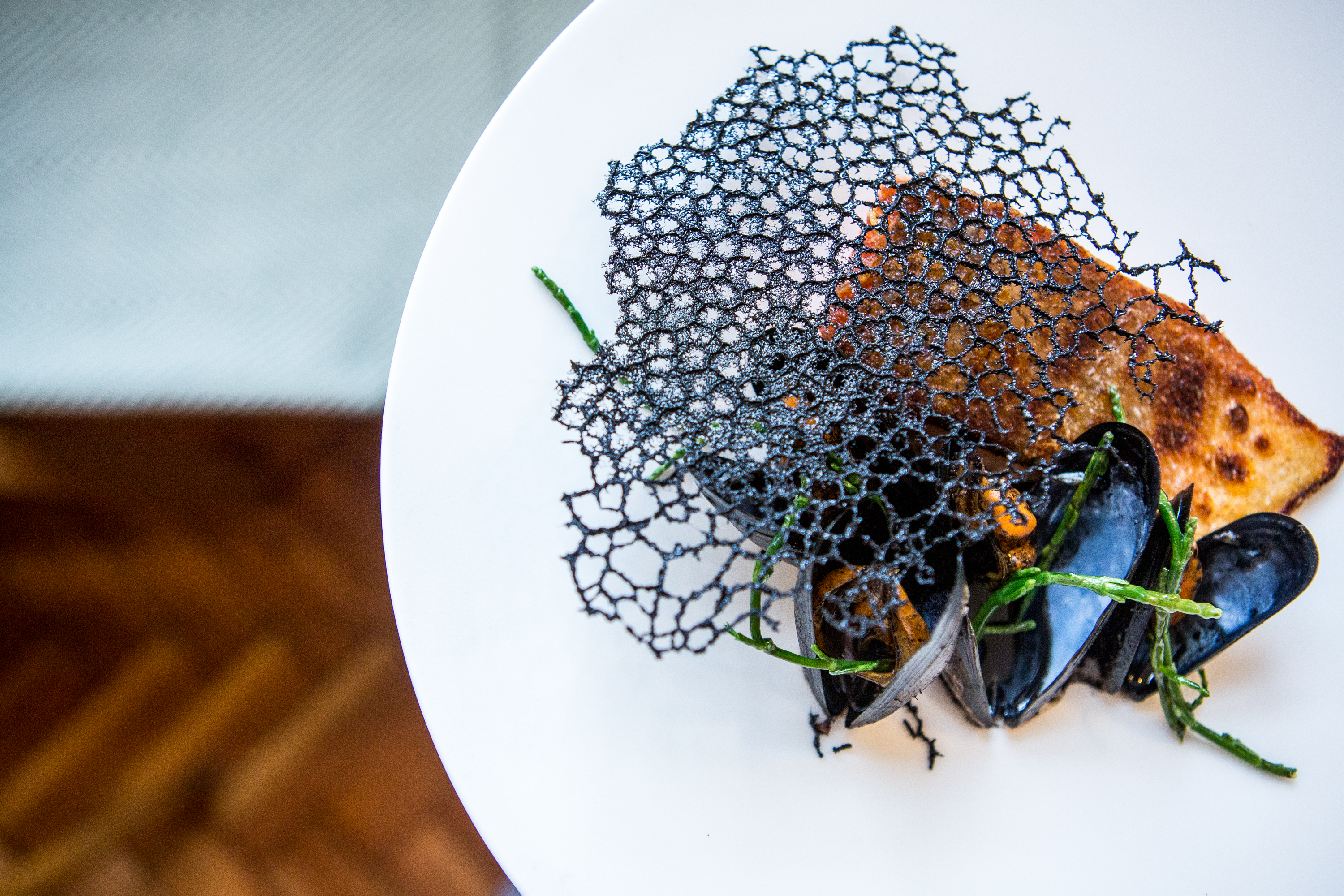 Artisan charitable coffee by day, quasi-clandestine fine dining by night – I really don't think Aside could be any more 'Peckham' if it tried, but in a thoroughly genuine and endearing way. Aside is the brain child of the team behind Coal Rooms, which is not so far away by Peckham Rye, and Spike + Earl in Camberwell and whilst some elements of these two 'brothers in arms' can be found at Aside, it still presents its own distinct dining experience.
I live by the 'start as you mean to continue' rule of thumb, and simultaneously the 'in for a penny in for a pound' bolt on, which means that I felt compelled to try one, or two, of Aside's own cocktails. The actual cocktail menu is short, in fact so is the food menu, but this just gives a good not-biting-off-more-than-can-be-chewed feeling and accurately implies that what is available is thoroughly considered.
I chose a Rob Roy, which is a house blend of three Scotch whiskies served simply with a Mirabella plum, and then Aside's own take on an espresso martini (please refer to above referenced 'in for a penny' rule). Both were simple but blissfully well made, and provided the perfect opportunity to take in the surroundings.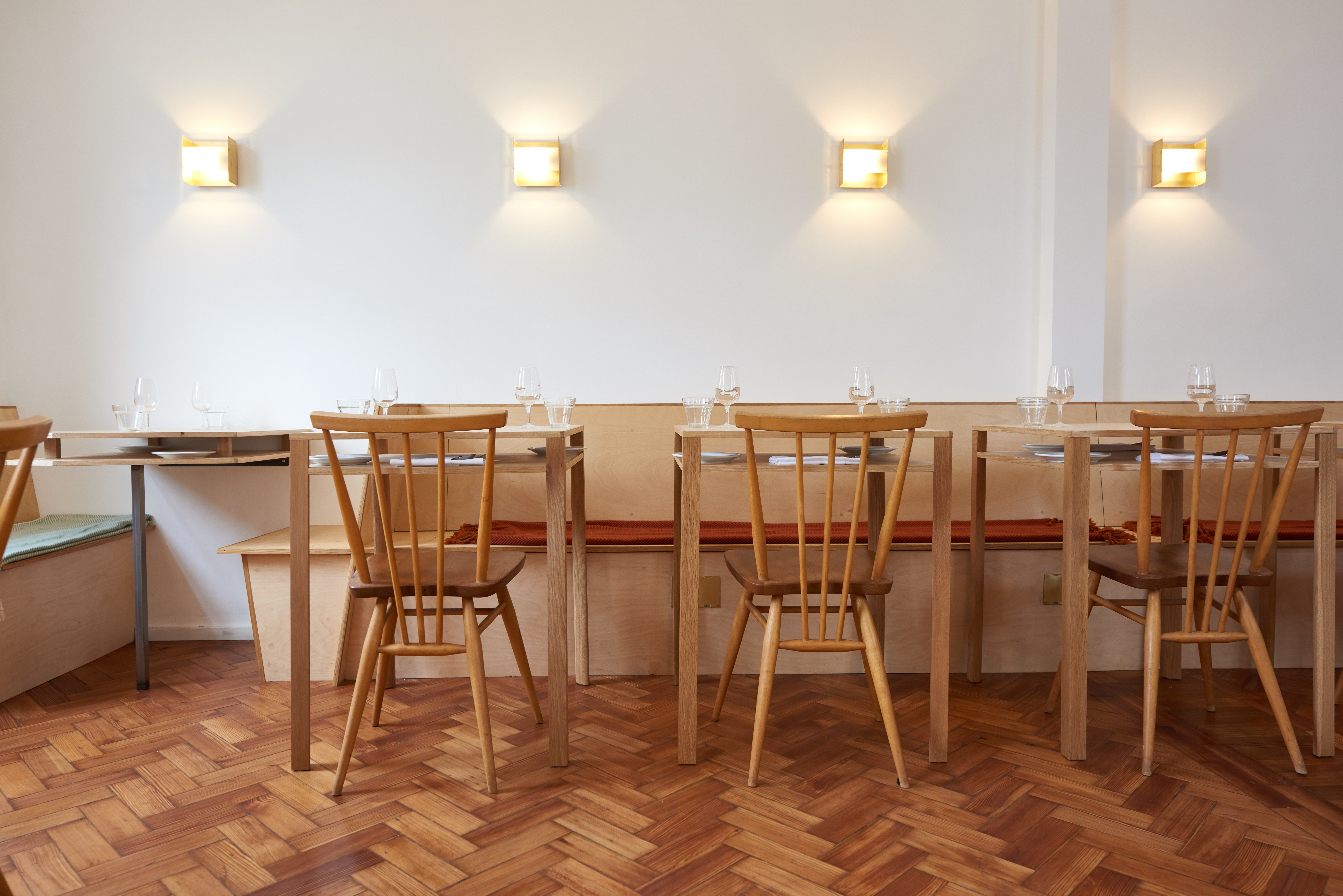 The venue is small and intimate, light and airy and full of atmosphere. Thankfully, it is not hideously overcrowded and avoids the awkward apologies being muttered as diners clash elbows and find that the cherry tomato they'd been chasing around their plate has just ended up in their neighbour's lap. The kitchen is completely open and stands facing you upon entry – I like to think this shows that the chefs have absolutely nothing to hide, and it certainly adds a more intimate and involving sense to the whole experience.
The ever changing menu merges the choices for starters and main courses into one column, with slightly higher value items representing the larger dishes, as you might expect. However it is also important to note at this juncture that 'higher value' is still obscenely good value for what you receive and most certainly won't leave you putting your hand into your pocket on exit and only finding some leg in there to fondle.
For starters I chose the house Kimchi, the Celeriac, Chestnut and Onion, which comes in a kind of broth, and the Chopped Belted Galloway and Charcoal Oil, which is served like a tartar minus the anomalous raw egg. This really set the tone for the meal, as each dish was impeccably prepared and presented. My only error of judgement was to dig greedily into the Kimchi the second it touched the table top, which meant that my palate was probably a little subdued after its spicy opener. The Chestnut and Onion was a perfectly seasonal choice as was the Belted Galloway, earning all three starters full marks from me.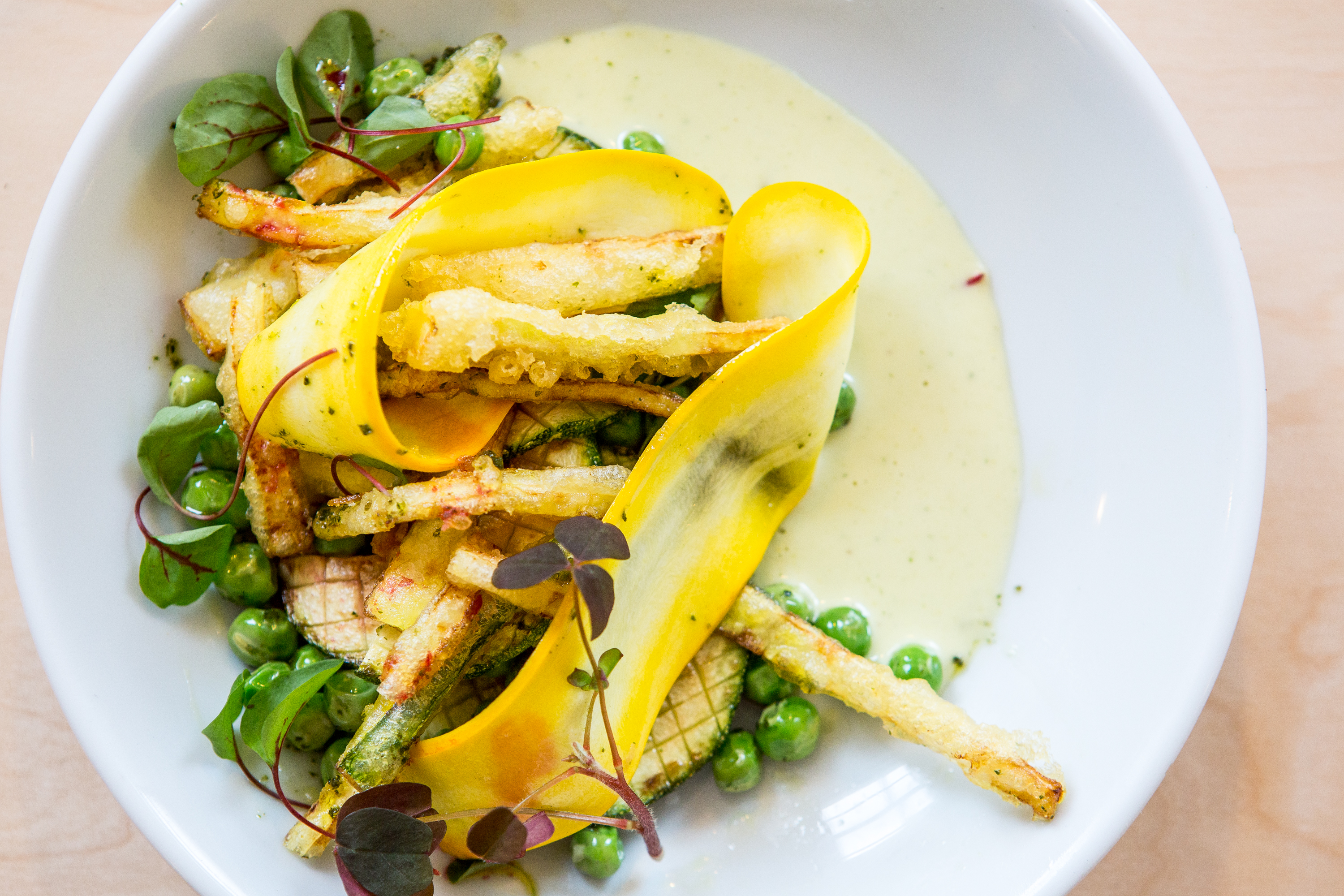 For mains I chose the Mallard, Minestra Nera & Medlar and also the Venison, Jerusalem Artichoke and Quince – in the spirit of venturing deeper into the seasonal world of winter warmers. My focus was immediately on the quality of the meat, which was truly sublime – the kind of cuts that melt along your knife if you just rest the blade at the top of the meat. The mallard was also served with a condensed red wine jus which was a perfect bed fellow to the bottle of Beaujolais we were recommended. The venison also did precisely what it is supposed to do; present a succulently robust flavour profile that frankly was,  pretty show stopping.
To follow, if you haven't keeled over yet through over indulgence, there are a selection of cheeses and the Chocolate and Clementine, which resembles a tart. By this stage my prior opulence was weighing heavy on my waistline and unfortunately I didn't think to don my elastic waisted maternity trousers… so naturally I went straight for the chocolate and ignored the impending food coma. The tart is full-flavoured and rich but the citric freshness of the clementine zest balances the dark chocolate beautifully.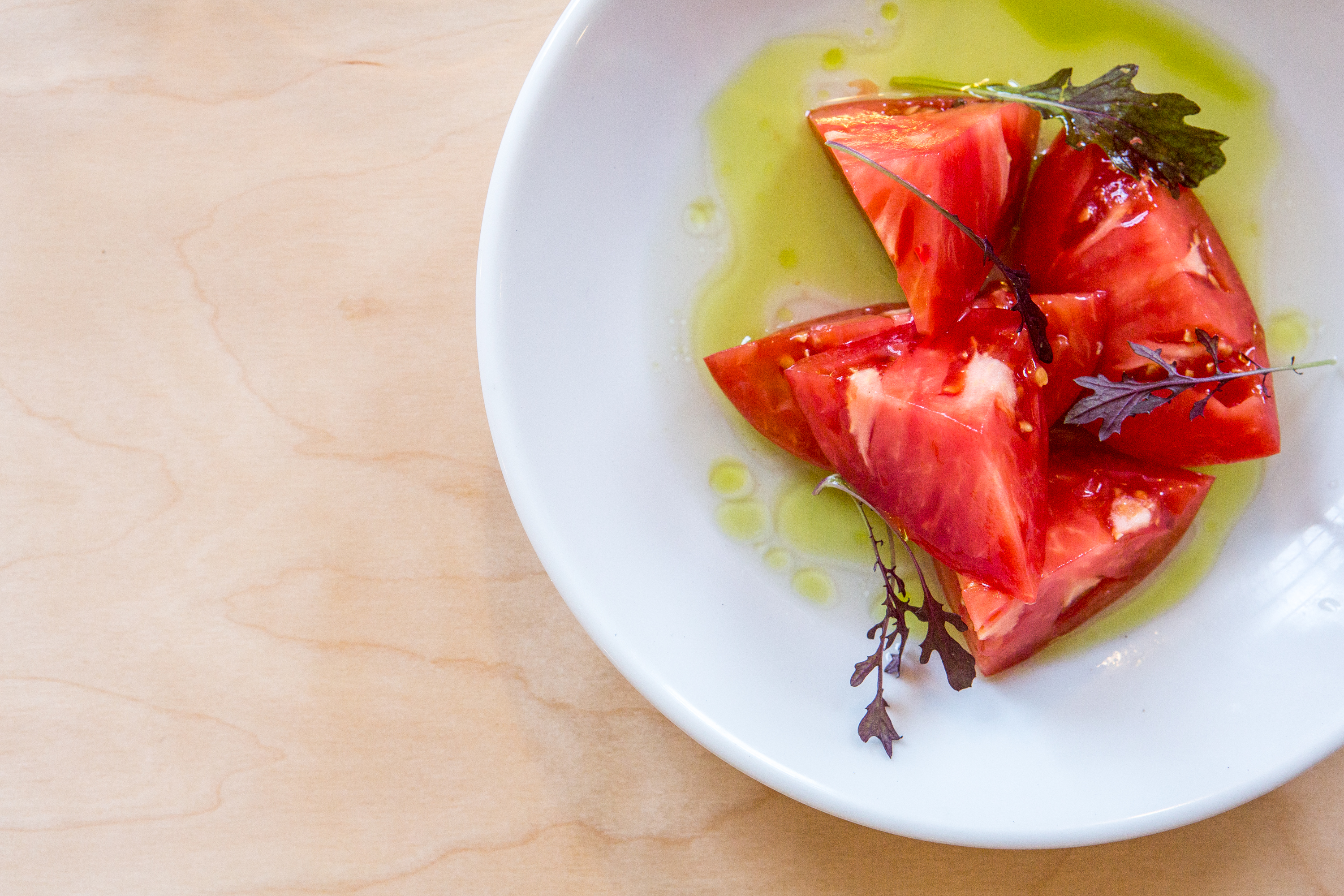 Aside has yet another string to its bow, it comes in the form of coffee-with-a-conscience; the restaurant stocks and sells 'Old Spike' coffee. Old Spike is a young company that was created in order to combat homelessness in the UK through various methods, including the creation of new employment as the company grows and through the provision of training and on-going support to those it aims to help. The coffee itself is an absolute knock out, so quite literally everyone's a winner.
I've grown extremely picky in my frail dotage and find that a restaurant has to pull something really rather special out of the bag to impress me. Aside pulls it out. And then some. The rather hackneyed term 'hidden gem' seems to have been bandied around generously in Aside's earliest media coverage, though I really feel this doesn't do it justice by far. The quality of the food is exemplary, as is the service, and other young restaurants should consult the minds behind Aside like Delphic oracles to have a chance of recreating something quite this special. Aside certainly has not seen the back of me.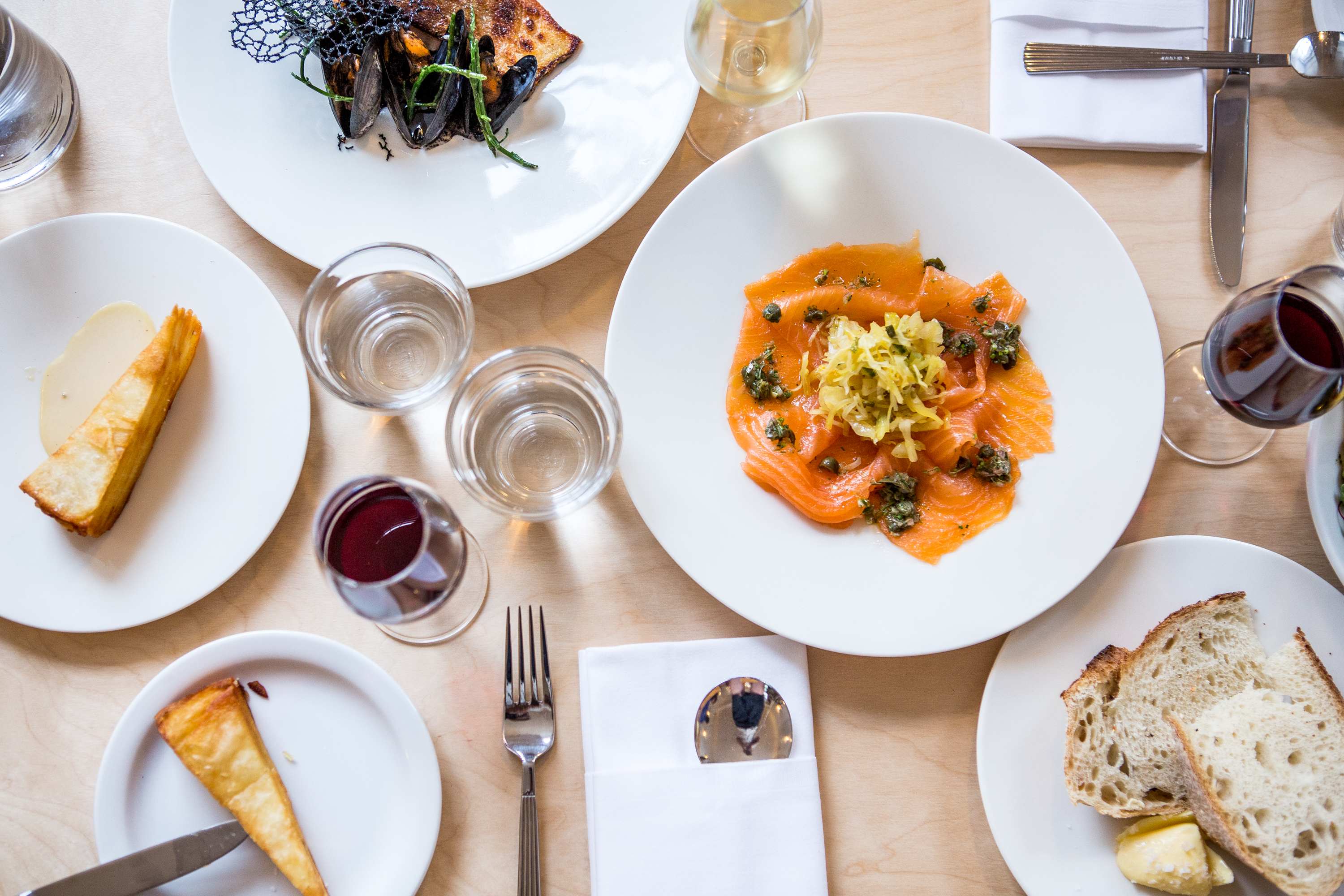 Aside
asidelondon.com
56 Goldsmith Rd, London SE15 5TF