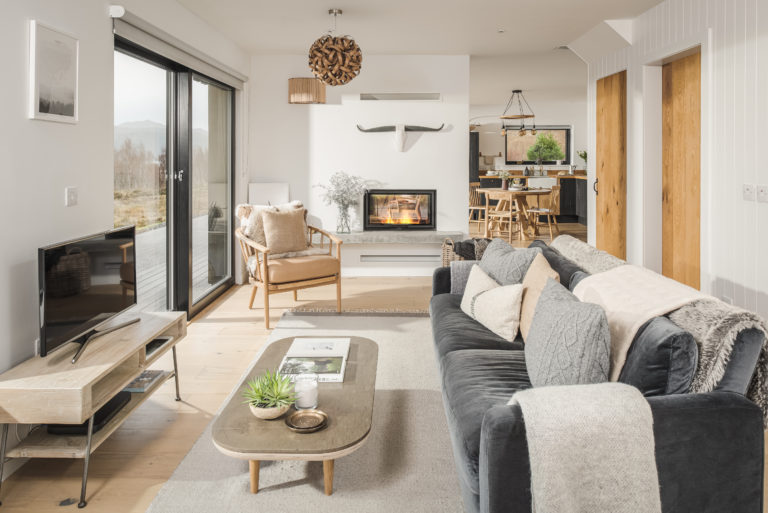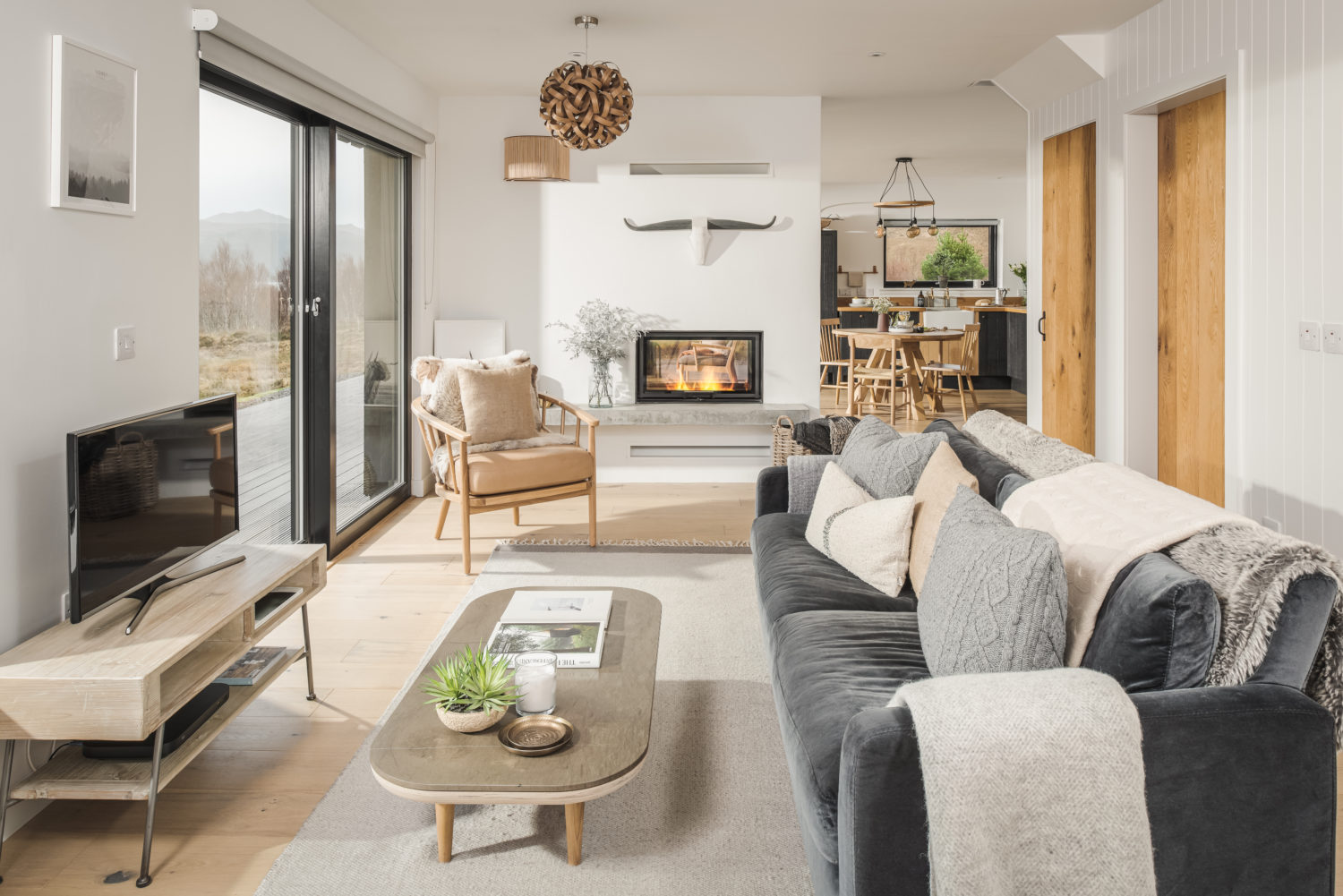 Scotland is known for many things; exquisite single malt whisky, snow-capped craggy mountain ranges, succulent venison, the list abounds. Ever since the dreaded tendrils of covid continued to extend and unfurl, eventually encompassing all of our usual beloved European weekend hotspots and luxury destinations further afield, we have started to rediscover our own extraordinary island nation and in doing so, have unearthed many of her own hidden gems.
I believe that for many, Scotland represents a perfect example of this kind of discovery. Whilst one's knee-jerk reaction might be to immediately extoll the virtues and appeal of postcard-picture-perfect Edinburgh, or dynamic, vibrant, artsy Glasgow, there is much, much more to be seen, experienced and explored throughout this arrestingly beautiful and multi-faceted country.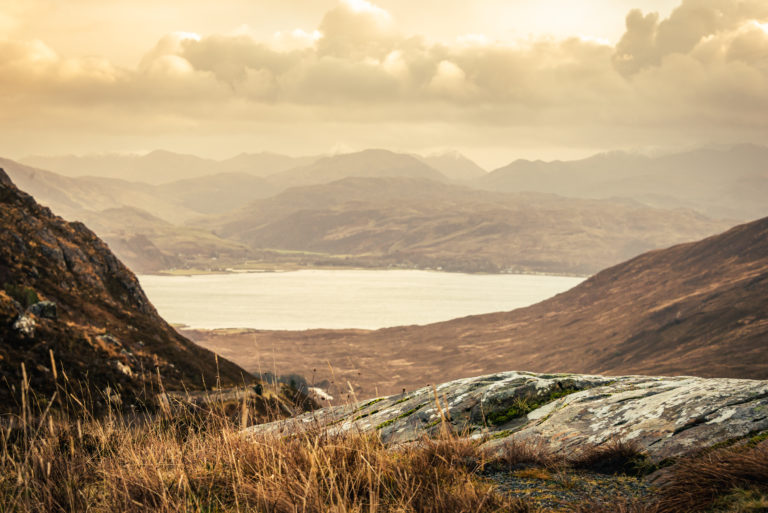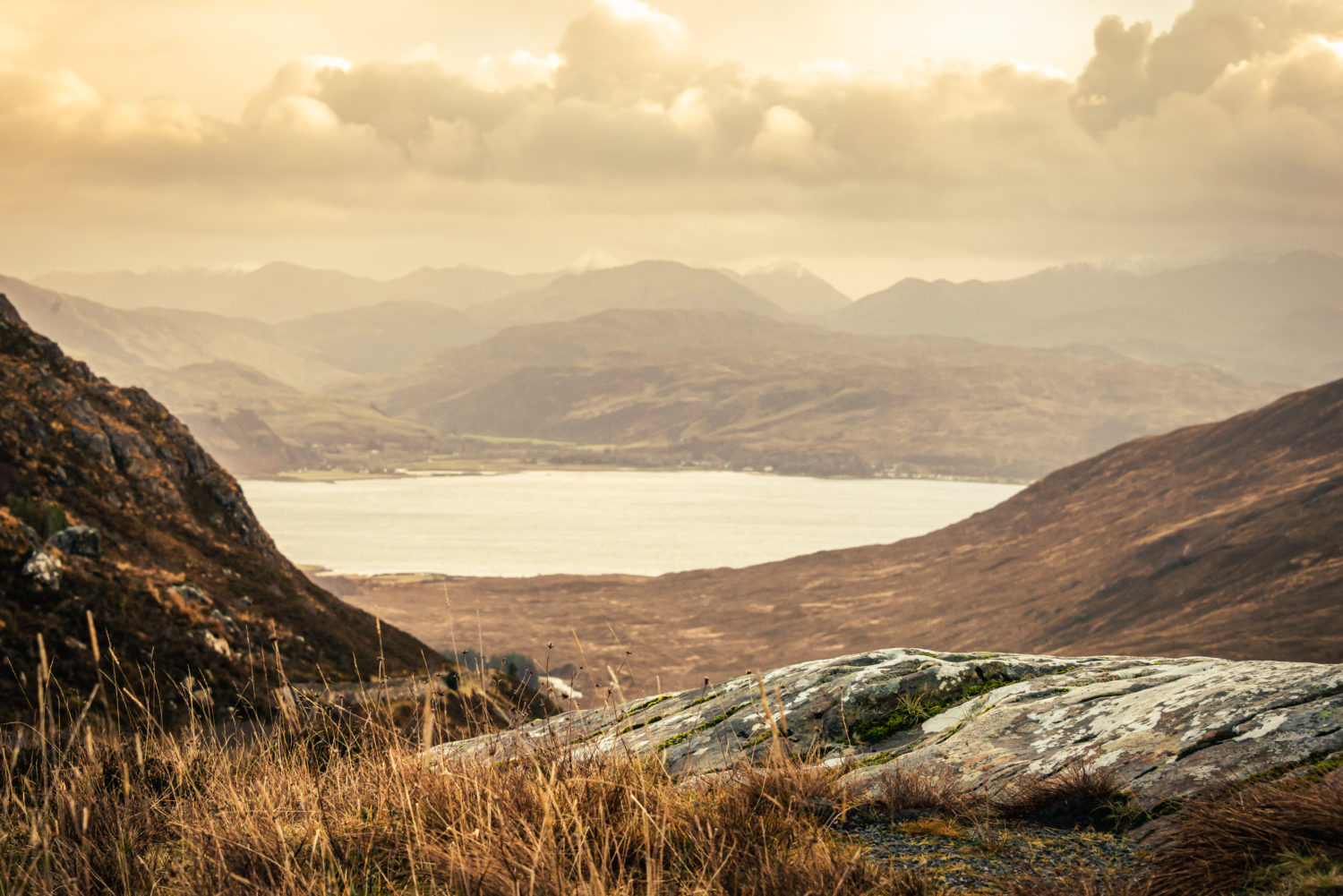 For those slightly more 'in the know', the Scottish islands pose a near irresistible draw. Here is an opportunity to side step the giggling throng of tourists trapsing up and down the Royal Mile, and instead, to plunge yourself into some of the most raw, elemental and breath-taking environments I've ever had the good fortune to experience. Many of these Scottish islands, whilst beautiful, are rather troublesome to actually get to. Some require a ferry from the mainland, occasionally even going via other adjacent islands in Odyssey-esque fashion.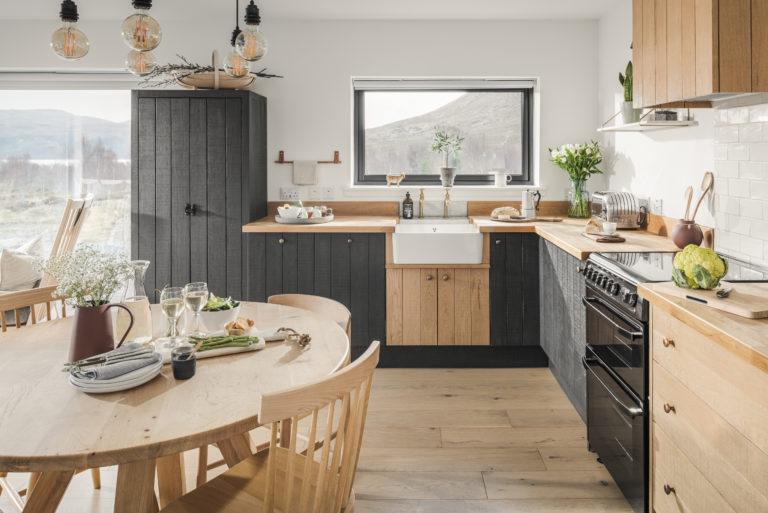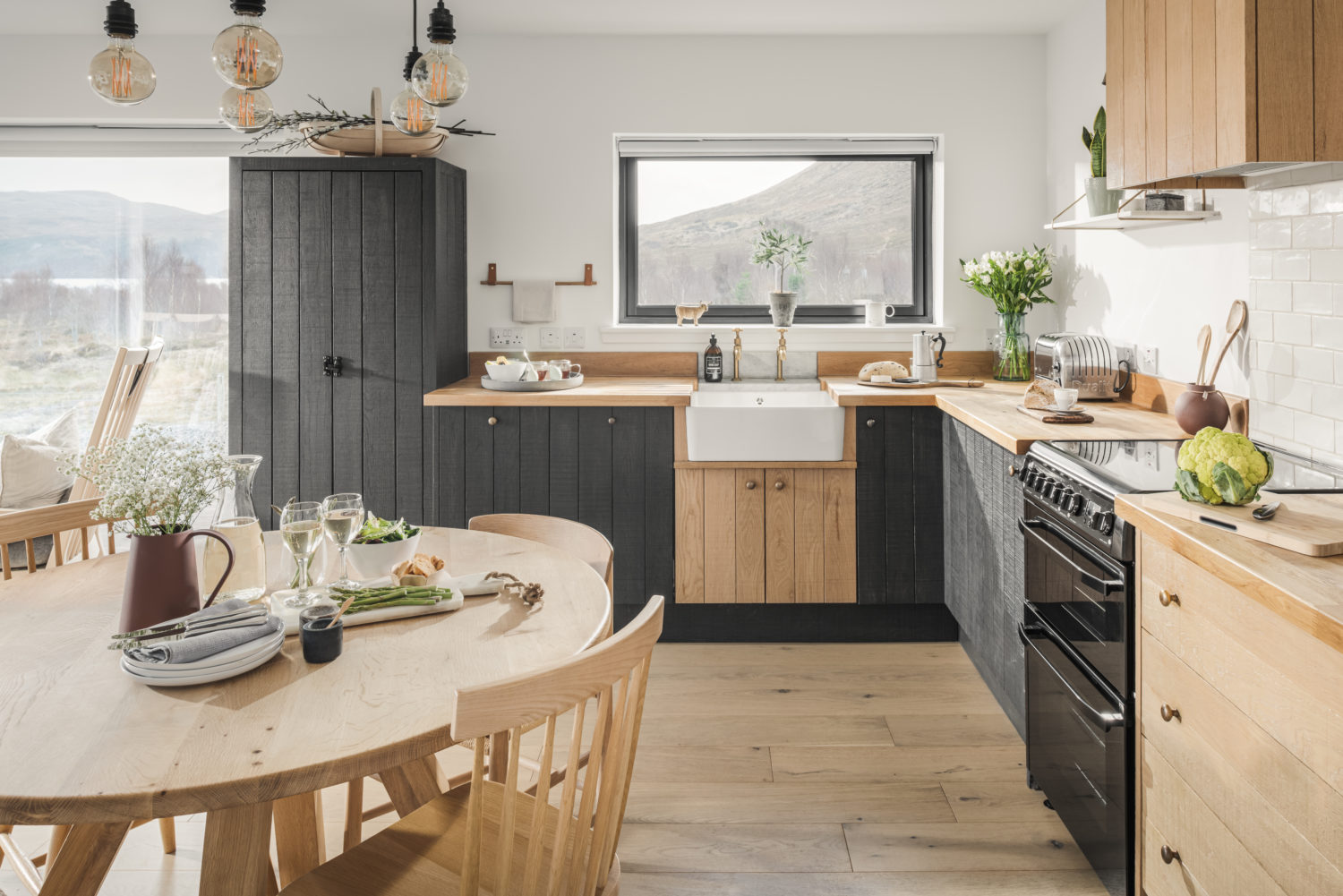 In the off-peak months these ferries can be rather intermittent and, sometimes, somewhat unreliable thanks to the unrelenting, fickle whim of mother nature and the frenzied gales she can blow across the Highlands in the winter. However, the good news for the intrepid adventurer is that one of the most stunning of all of these islands, the Isle of Skye, is connected to the mainland by a steadfast bridge making it easily accessible all year round.
Skye has been a hallowed hot spot for those 'island illuminati' for many years thanks to the island's glorious mixture of activities and even terrain. From snow white sandy beaches to snow dappled 'Munro' mountains, and from fine dining restaurants to mountaineering, whisky tasting to foraging. This is truly an island of many faces.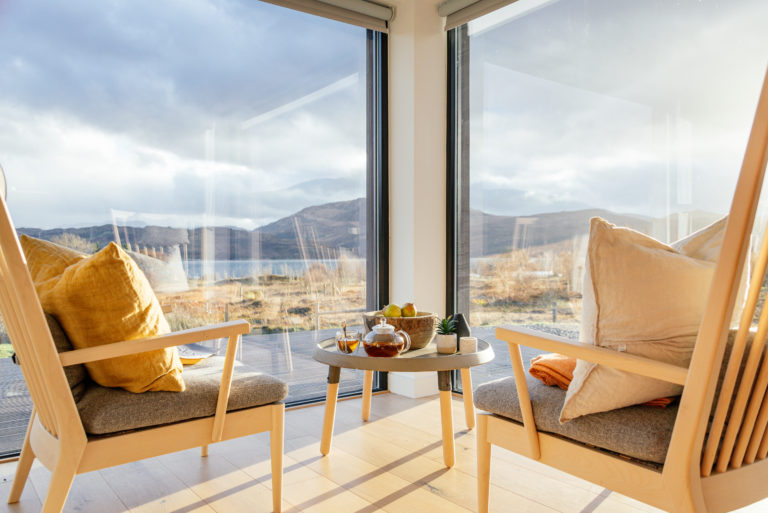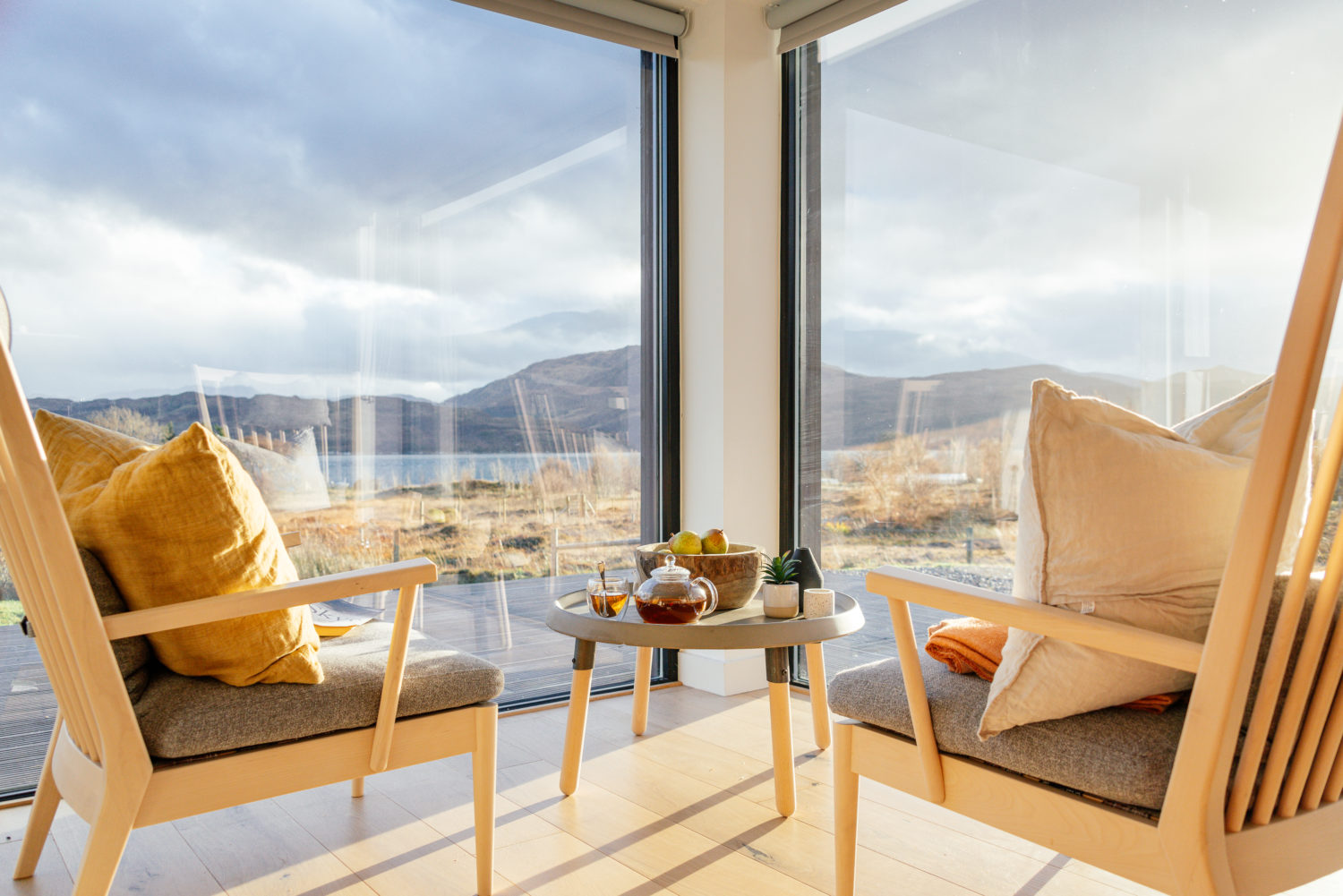 Skye is also home to not just one, but two (thanks to a recent addition) whisky distilleries and also to iconic hiking destinations like the Fairy Pools and The Old Man of Storr. But, I hear you ask, "where do I lay my weary head after a long day spent eating locally sourced venison and drinking delightfully peaty whisky?" The answer is quite simple, Aulinn.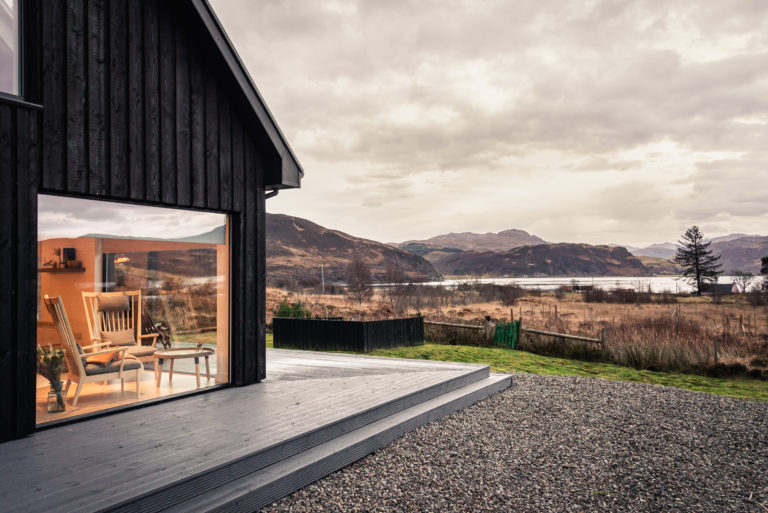 The southern part of the island is not tremendously well documented from a tourism perspective, making the location of this Scandi-Scottish-chic cabin-cum-cottage utterly ideal for those looking to experience the real, unadulterated Skye. A drive down a tiny, single track road, over several humped stone bridges for a couple of miles will take you to Kylerhea. There isn't really a landmark to use to describe where to go, just head into the unutterably beautiful countryside of this island, follow your nose and listen out for the sound of the sea crashing on the nearby pebbled beach and you'll find it.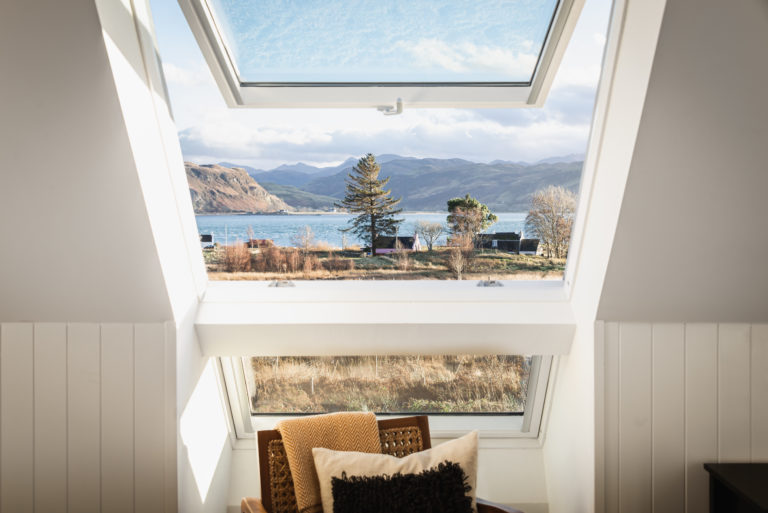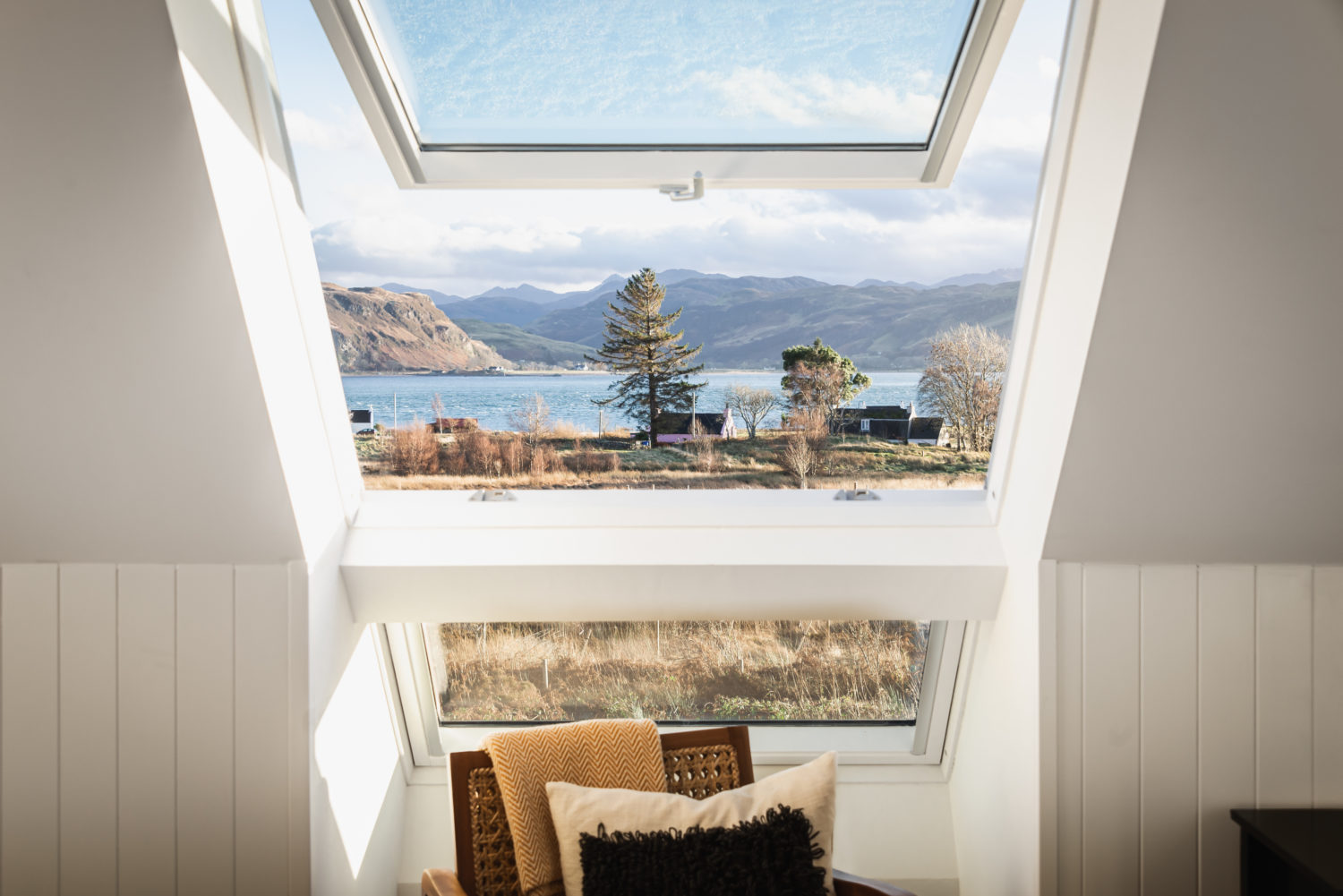 This opulent retreat, boasting two double bedrooms, two bathrooms, a handsome kitchen kitted out in top of the line cooking accoutrement, a cosy sitting room complete with roaring fire and an irresistible hot tub, is truly to die for. Aulinn, which can sleep four, is set on the south easterly side of Skye and benefits from a truly unforgettable view out across the sea and over to the Five Sisters of Kintail. I strongly recommend not bothering to close the blinds in either of the bedrooms before you hit the hay, because waking up to the view out across the Straits of Kylerhea is the ultimate way to start your day and embrace your wild surroundings, dripping in effervescent natural beauty.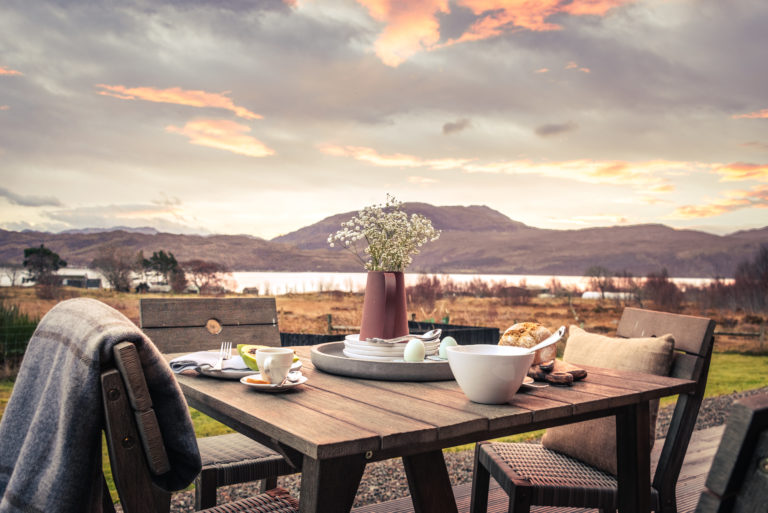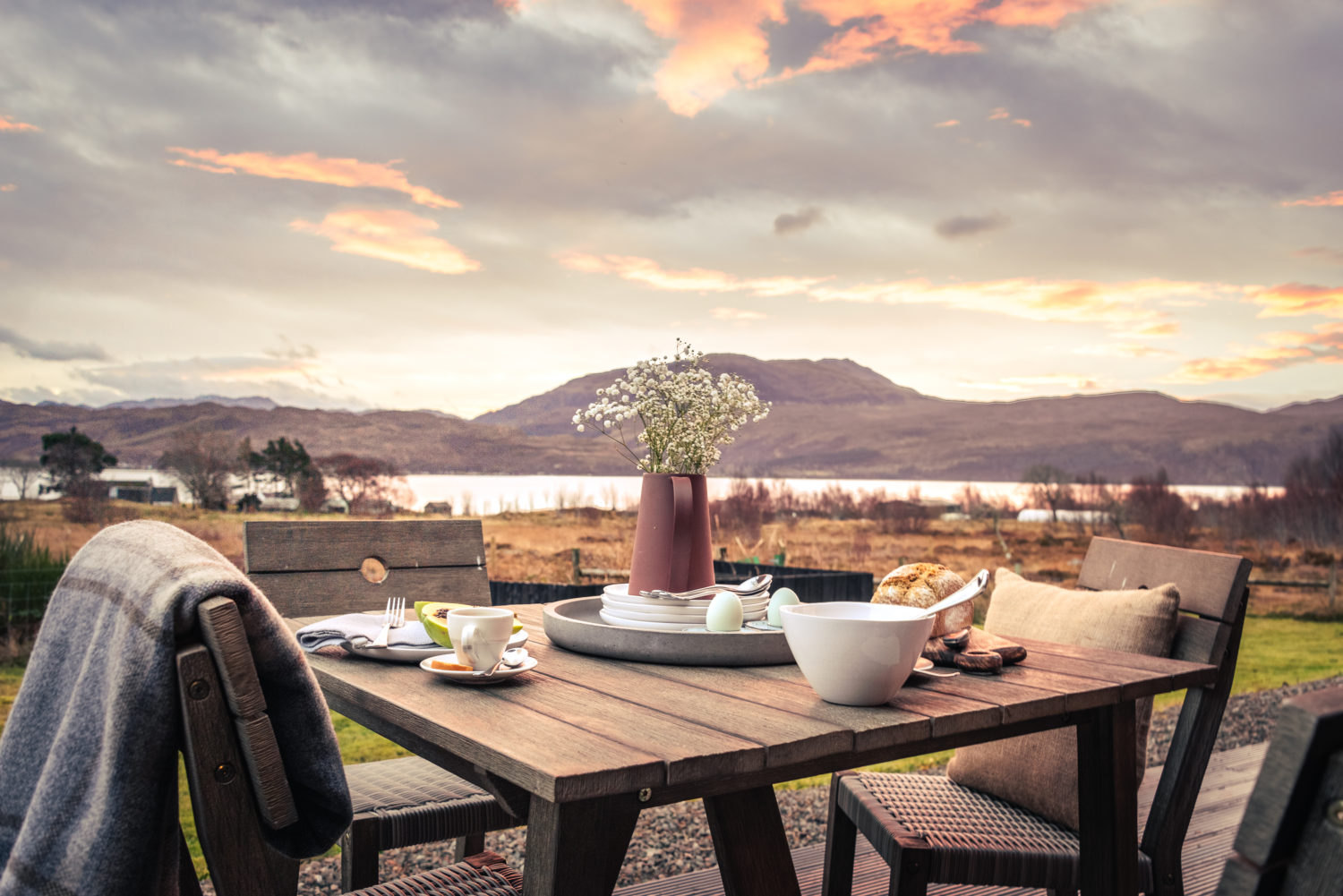 Aulinn is exceedingly tastefully decorated and oozes a charming, calming aura. The house is a sort of trifactor love child of a trendy Norwegian cabin, a Swiss ski resort and a Scottish writer's retreat. Sumptuous natural light pours in from every angle thanks to the floor to ceiling windows on the ground floor. The double sided working log fire means that you can enjoy the roaring flames as you either eat at the round dining table on the kitchen side, or put your feet up on the sitting room side. The sitting room also boasts a flat screen TV and a very trendy record player in the corner (N.B. obligatory romantic Marvin Gaye is included).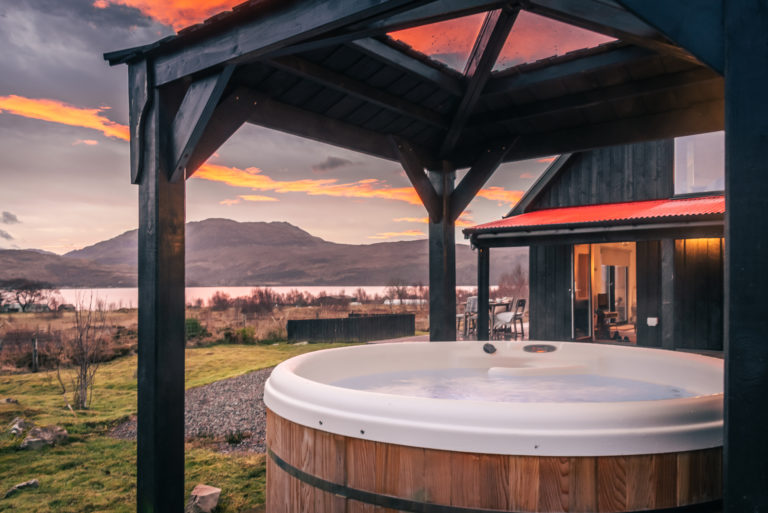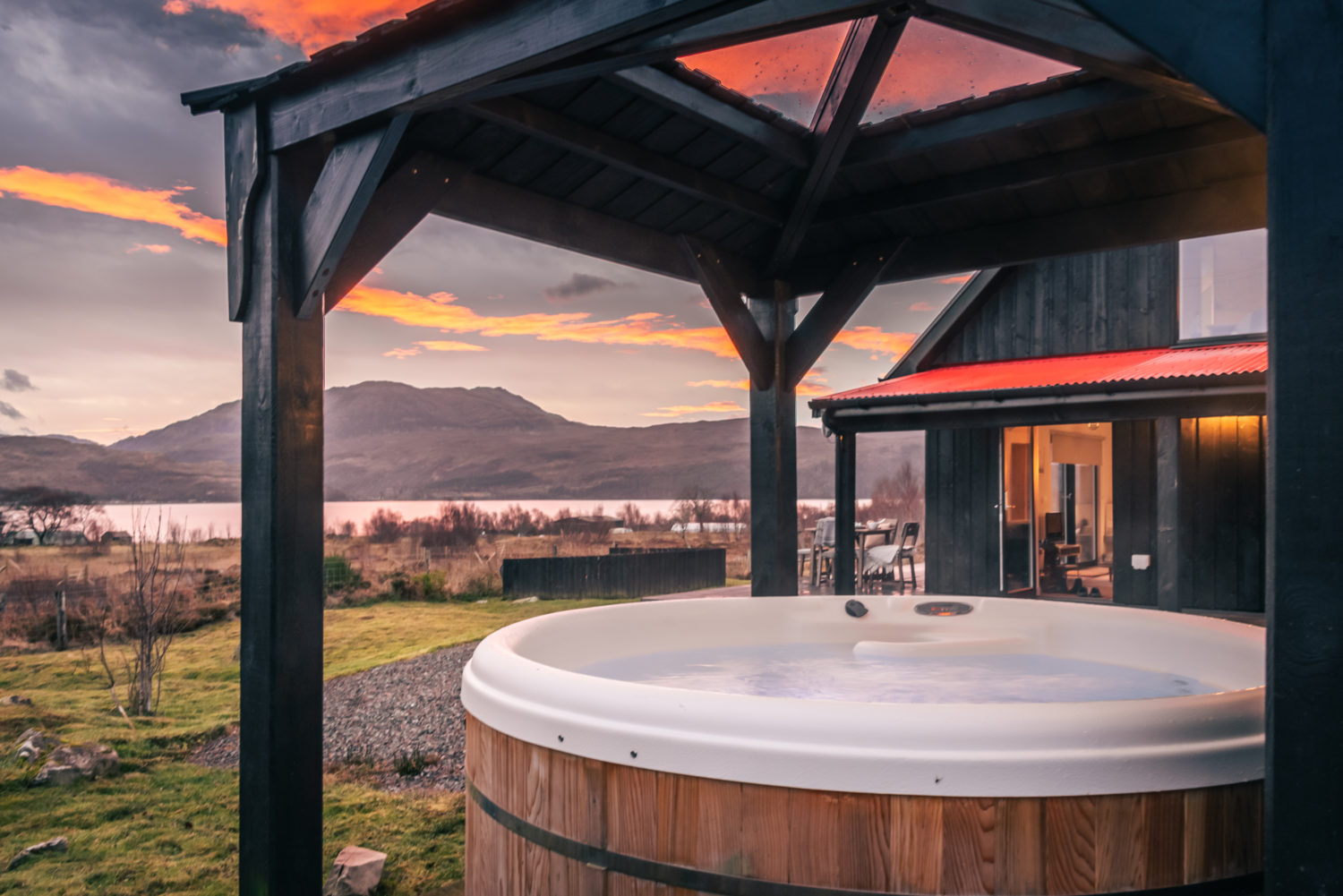 The upstairs bathroom is fitted with a top-drawer shower with a drencher shower heard, and the downstairs bathroom includes a generously proportioned tub for a long, hot soak post aggressive hike up one of the island's Munros, or perhaps a slightly more sedate stroll along the pebbled beach just three minutes' walk away.
Take a short walk out of the back door of Aulinn, hang a right and you'll stumble across yet another not inconsiderable ace up the sleeve of this tour de force of a property; the hot tub. Tug off the cover and watch the steam seductively curl its way into the crisp Hebridean air, take the plunge into the deliciously hot water and lie back amongst the bubbles to admire a knock out view over the sea and the snowy mountains beyond that would not be out of place in a Lord of the Rings slow-mo shot. Remember to take one of the fluffy white bath robes with you and a glass of a good Scottish single malt and just take it all in.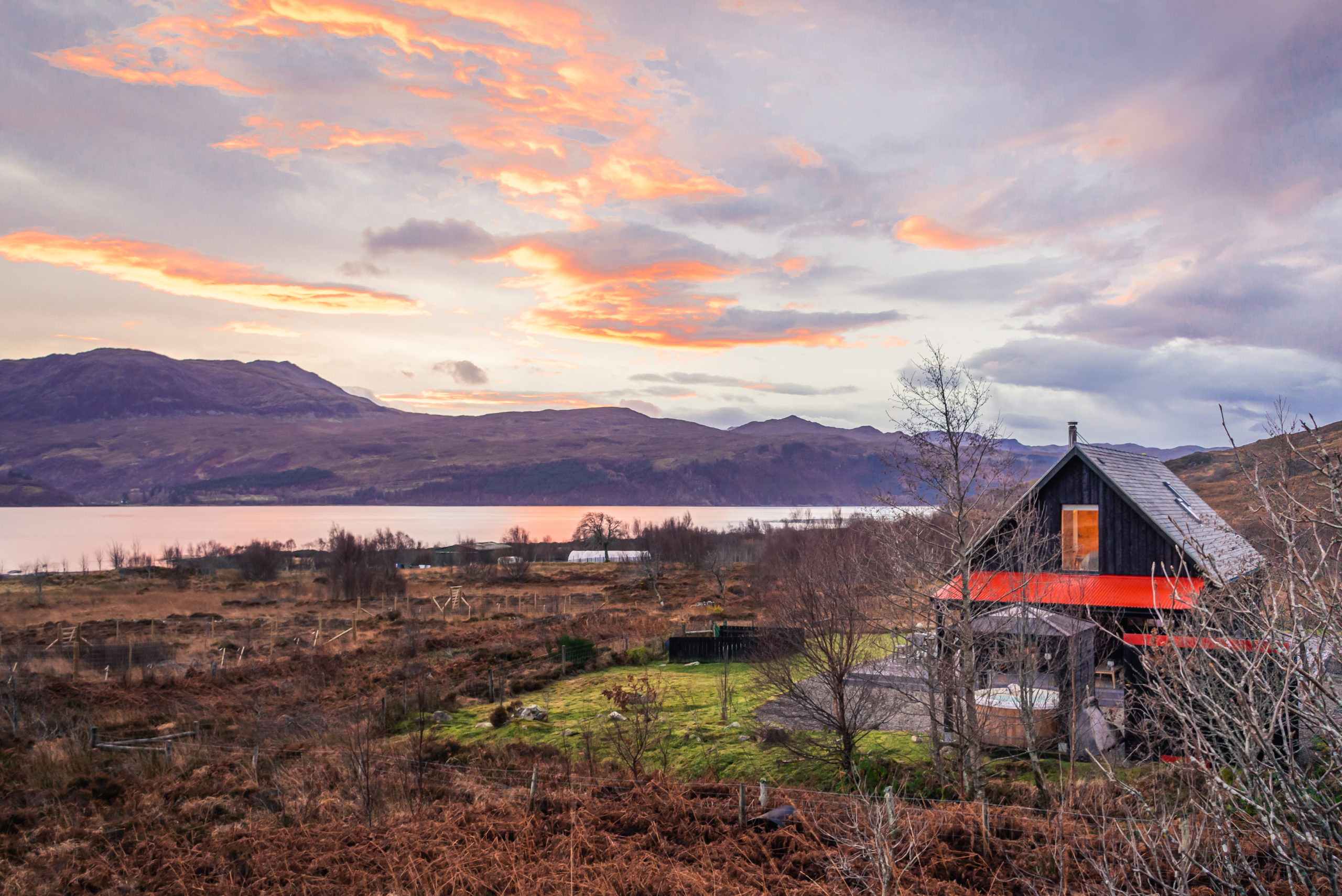 Aulinn, simply put, has no weak points, no downsides, no pitfalls. This property is flawless. The only major issue that you, like every guest who is lucky enough to stay there, will experience is the gut wrenching, heart-breaking pain when you lock up the door on your departure.
Aulinn, 7 Kylerhea, Breakish, Isle of Skye, Scotland, IV42 8NH