The Maldives is the gift that keeps giving… second to none, this remarkable destination needs no introduction. It is coveted for its exclusivity and awe-inspiring sights comprised of a vast constellation of isles, dotted in the Indian Ocean. It has long been fabled as a slice of heaven and rightfully so.
From above, the views are arresting with the striking contrast between the powdery white sand bars and turquoise lagoons. Each on a private island, the Maldives has myriads of luxury resorts that cater to a wide range of budgets and preferences, based in different atolls.
As popularity grows and offerings increase, this tropical haven is no longer exclusively reserved as a destination for romantic getaways, instead, it now welcomes a wider demographic to seek retreat.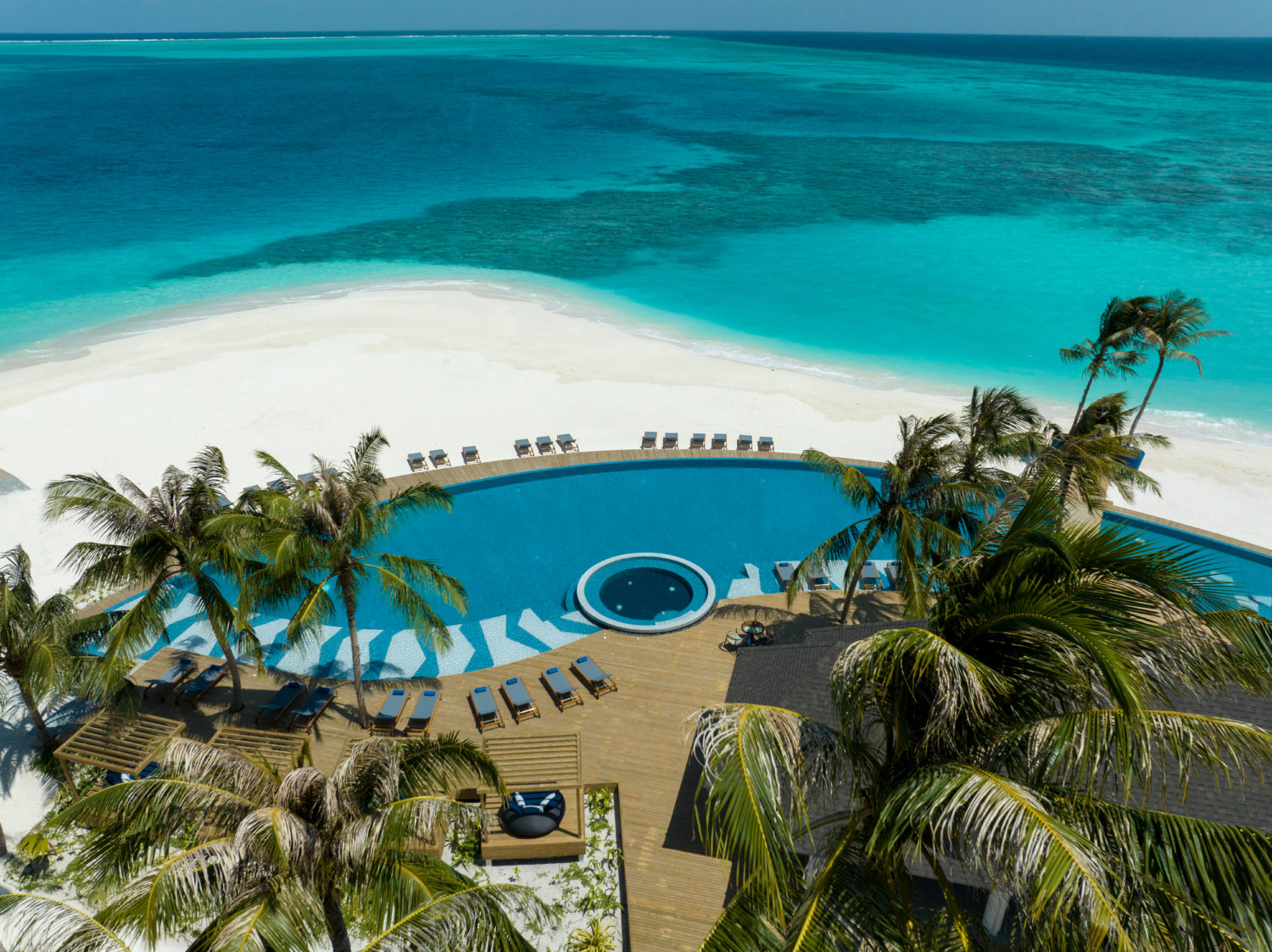 The newest of them all is the Avani+ Fares Maldives Resort. Presenting a contemporary vibe, Avani+ Fares have set out to establish a chill, laid-back bliss for guests on the western edge of the Baa Atoll. It displays remnants of origin as Avani+ is set on the natural tropical island of Fares.
Lusciously rich with vegetation, it was once a coconut plantation, now the luxuriant growth of coconut palms remains, together with breadfruit trees and tropical bushes. In the prized region of the UNESCO Biosphere Reserve, the surrounding sea exhibits an expanse of crystal-clear waters filled with a host of fascinating marine life.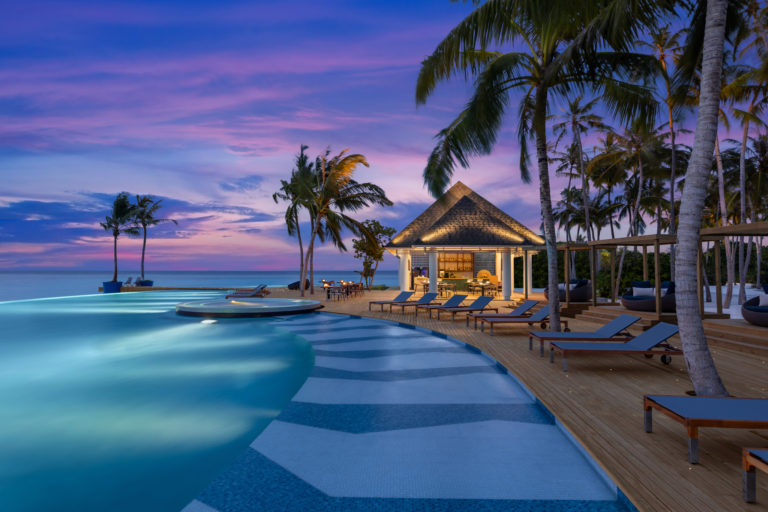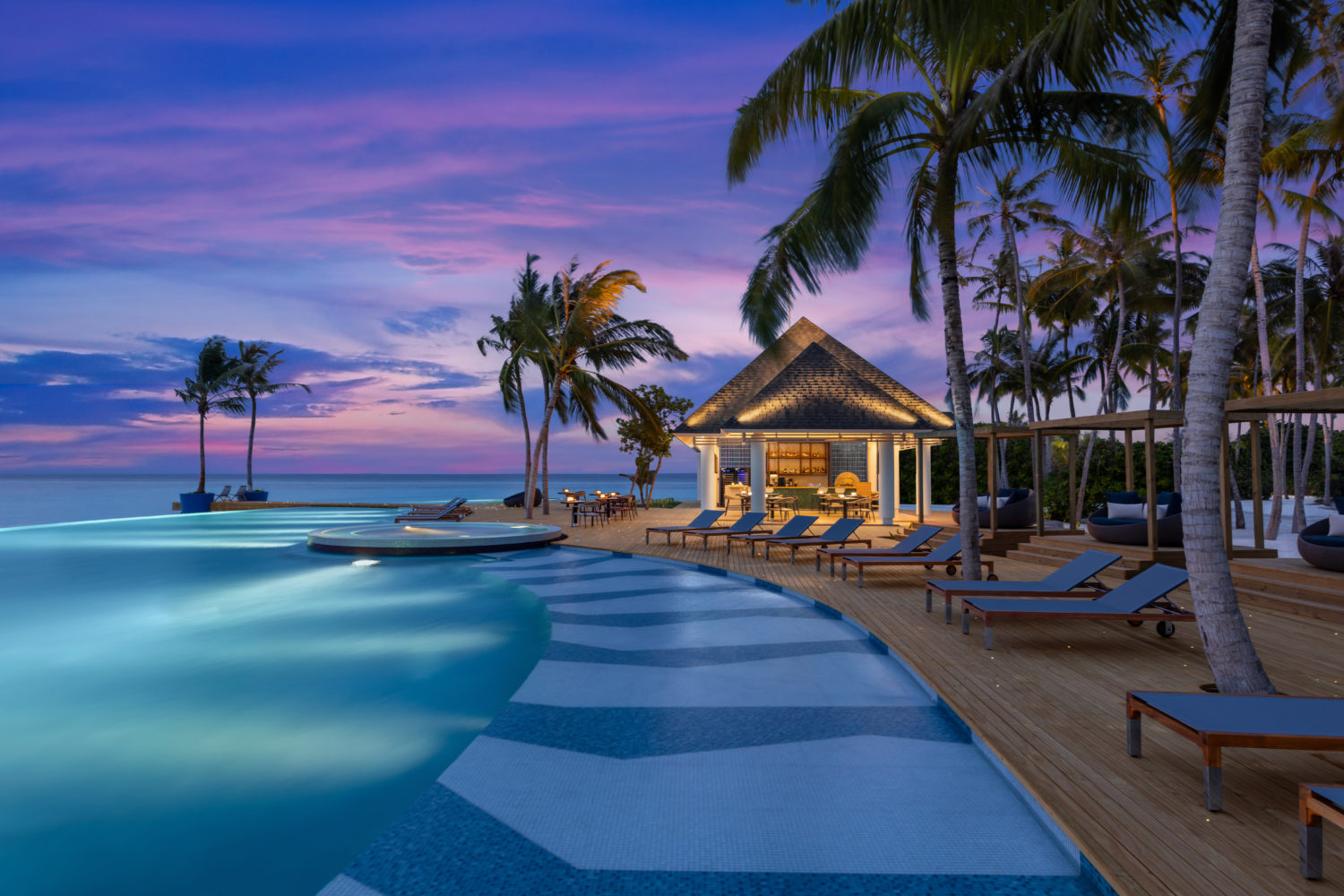 On arrival, guests are greeted with glorious views of the unspoiled natural landscapes and from the second you set foot on the arrival jetty you are embraced with the warmth of Haharu, the Maldivian spirit of hospitality, also known as 'overabundant' love in the Indo-European Maldivian language, Dhivehi.
The resort has a selection of 176 understated sea view, beachfront and overwater villas, pavilions, and studio villas, with a focus on flexible multi-room accommodation ideal for group holidays and multi-generational family stays. As a small island, it is easily walkable but is also serviced by on-demand buggies for the days that you wish to just sit back and relax. The resort offers connectivity and privacy with rooms leading to private pools and sun decks just steps away from the beach.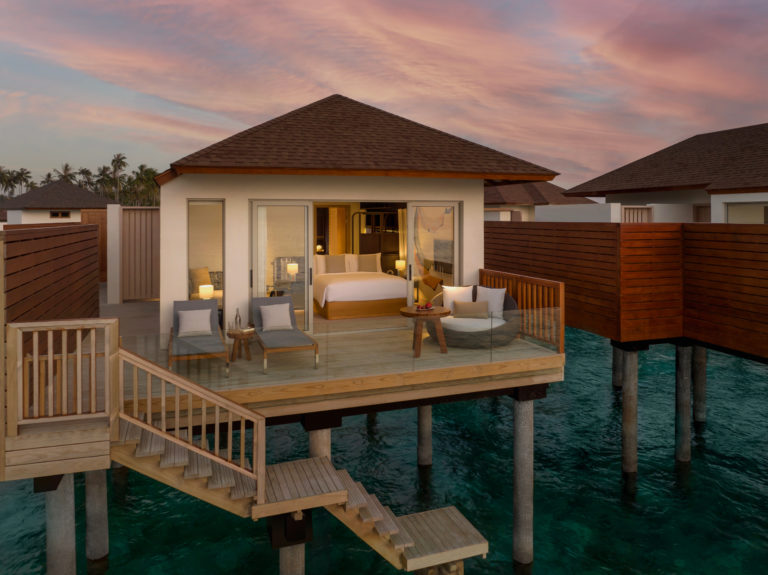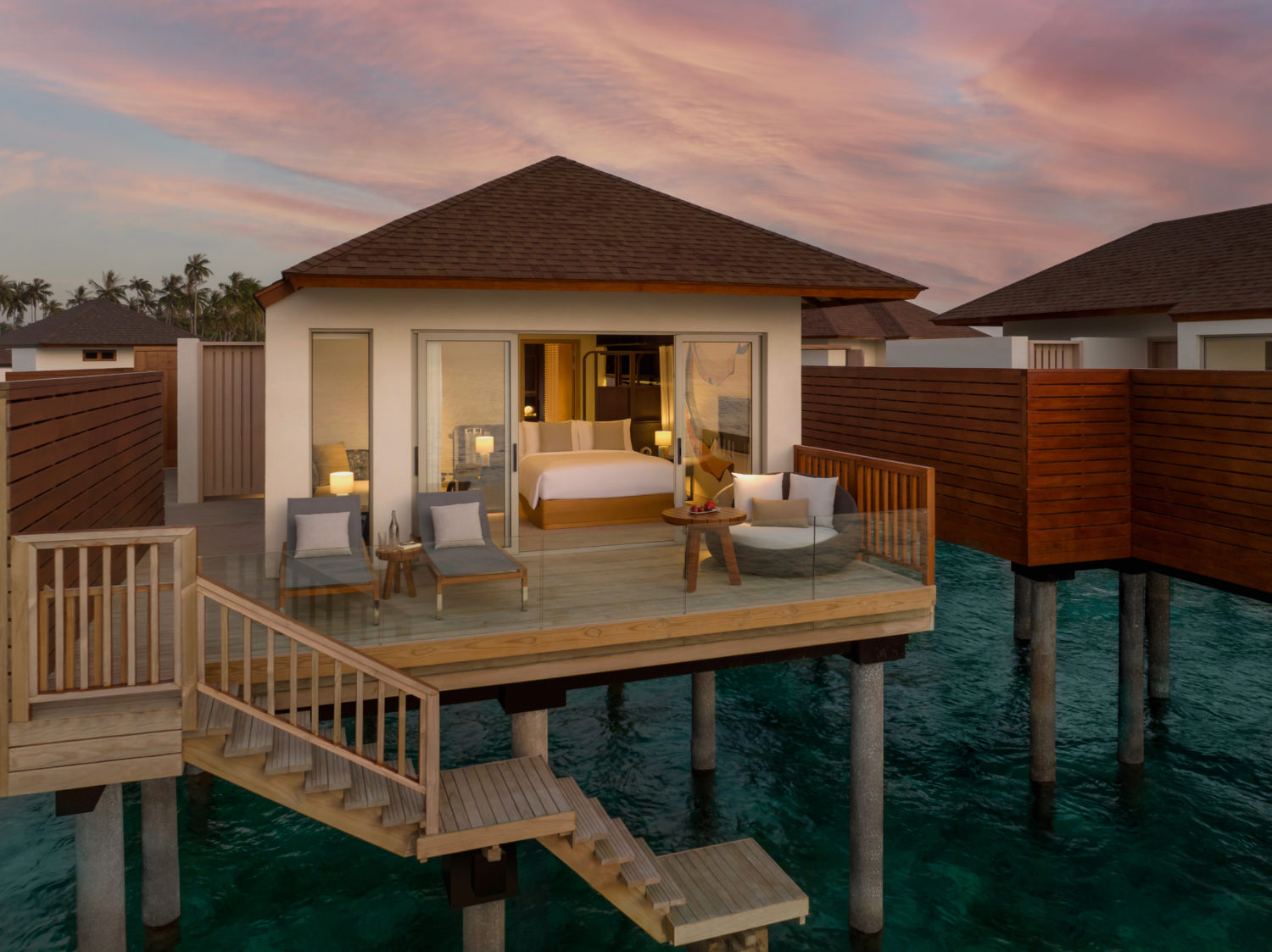 Avani+ Fares allows guests the opportunity to experience the marine life of the Baa Atoll through several avenues. Snorkel gear is complimentary, and guests can expect to encounter reef sharks, whale sharks, stingrays, eagle rays, green sea turtles, spinner dolphins and more from the exceptional house reef, at multiple dive sights. Hanifaru Bay, where at times, an astonishing number of mantas can also be seen nearby as part of the UNESCO wonders.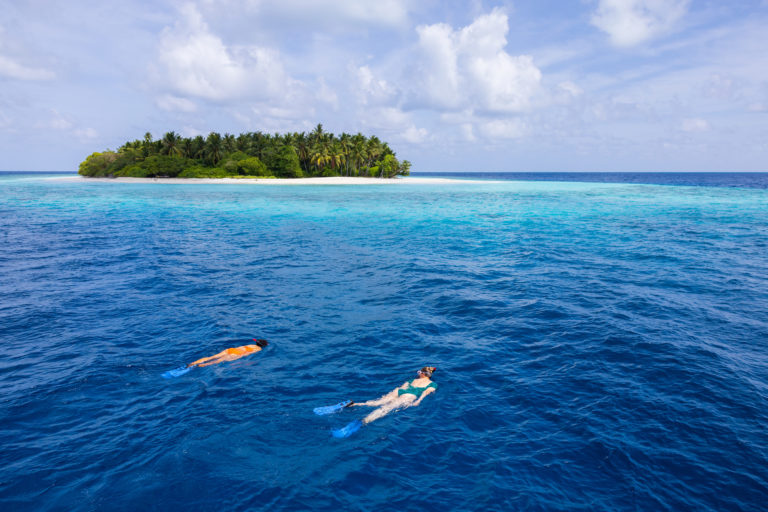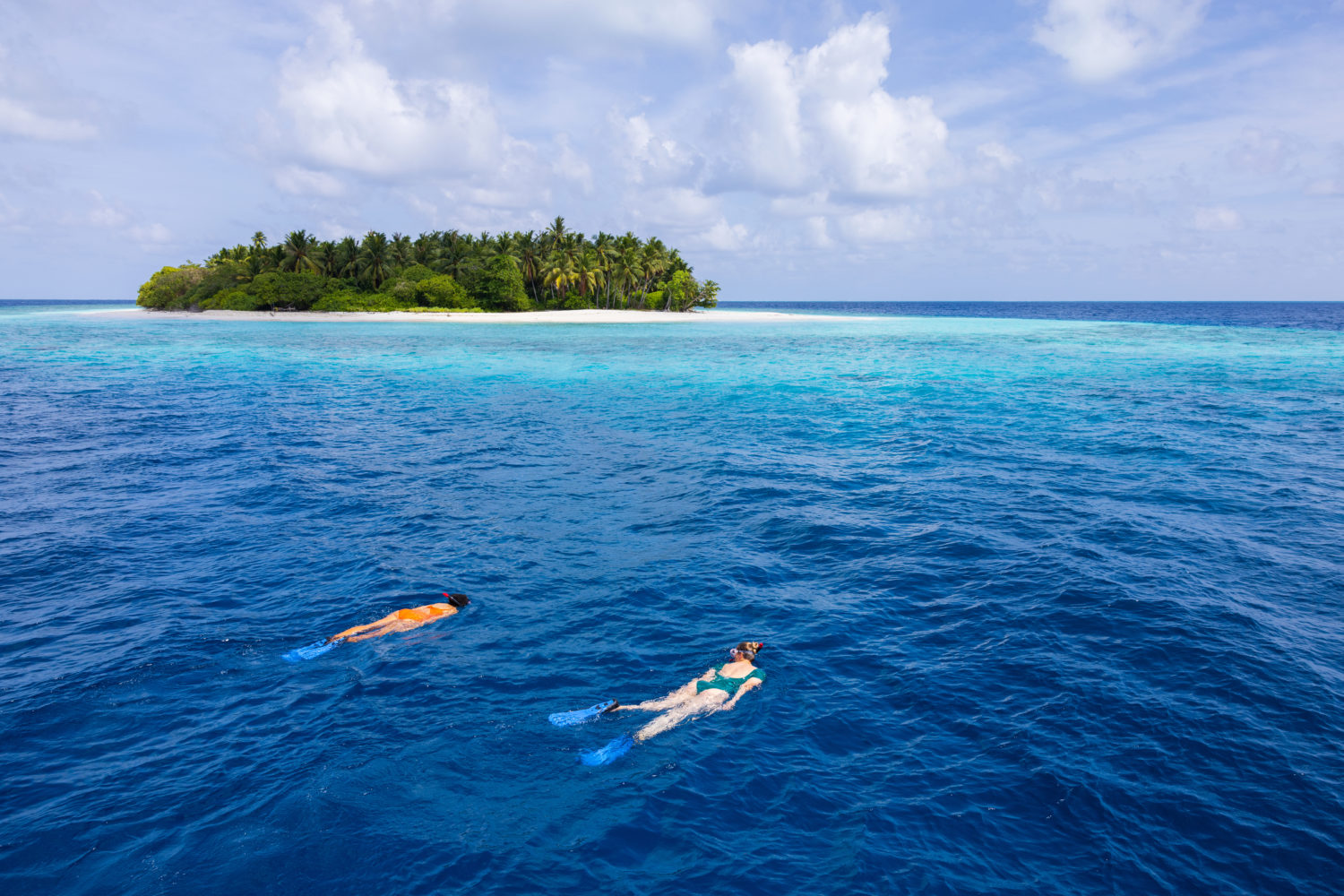 Nighttime snorkelling provides a captivating escapade, revealing the nocturnal habits of parrotfish, groupers, snappers, lionfish, garden eels, and crustaceans illuminated by torchlight. If you're lucky and happen to visit within the late summer months, witnessing the glowing waves of bioluminescent plankton during nightfall is on the cards.
For the majority who won't be as fortunate to see the glowing waves, the lively DJ sets, starlit decking and enrapturing evening arrangements will ignite the night just as bright. Avani+ Fares is not short of exceptional live music performances and under the moonlit sky, guests can unwind with a cocktail in hand.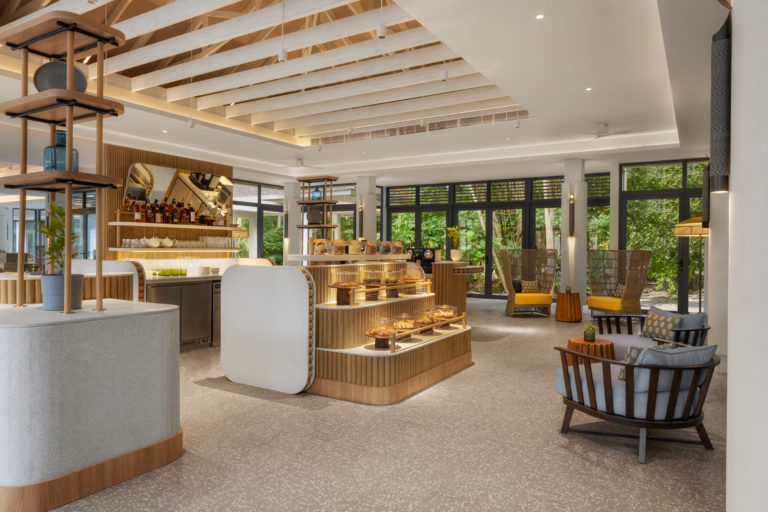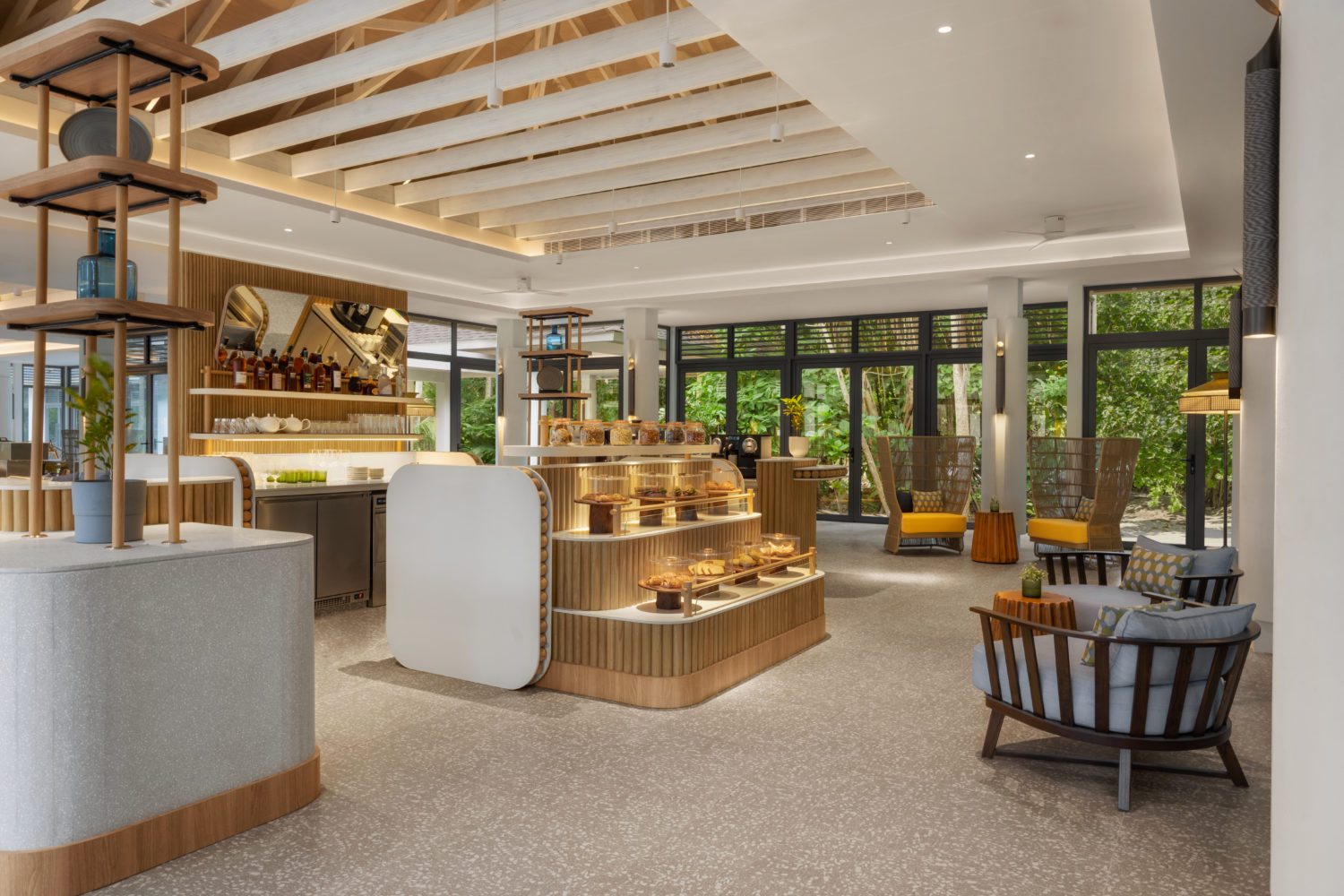 When it comes to food, guests have much to look forward to. Avani+ Fares's enticing culinary experiences include a number of sensational restaurants and dining setups such as The Ocean Terrace, Charcoal and Adrift. Whether you're into seafood, a meat-lover or veggies is your thing, there is plenty of choice across several different menus meaning that you can easily find your food tribe.
From relaxed poolside bars to romantic candlelit, sandscape dinners, Avani+ Fares' have it all. Highlights include the exotic fruit platter for breakfast, locally caught, Maldivian Snapper Ceviche at lunch, mixed grill and Creamy Wild Mushroom Soup with Mascarpone & Truffle Foam at dinner and a delectable Crème Brûlée for dessert.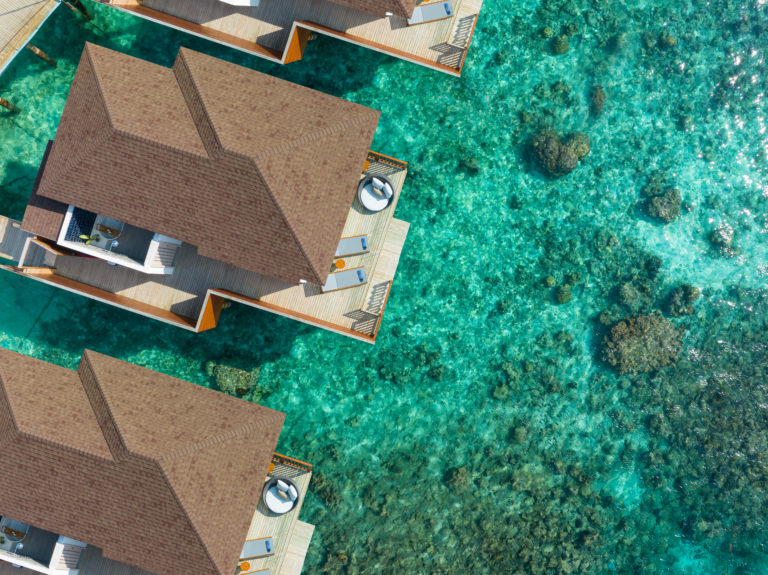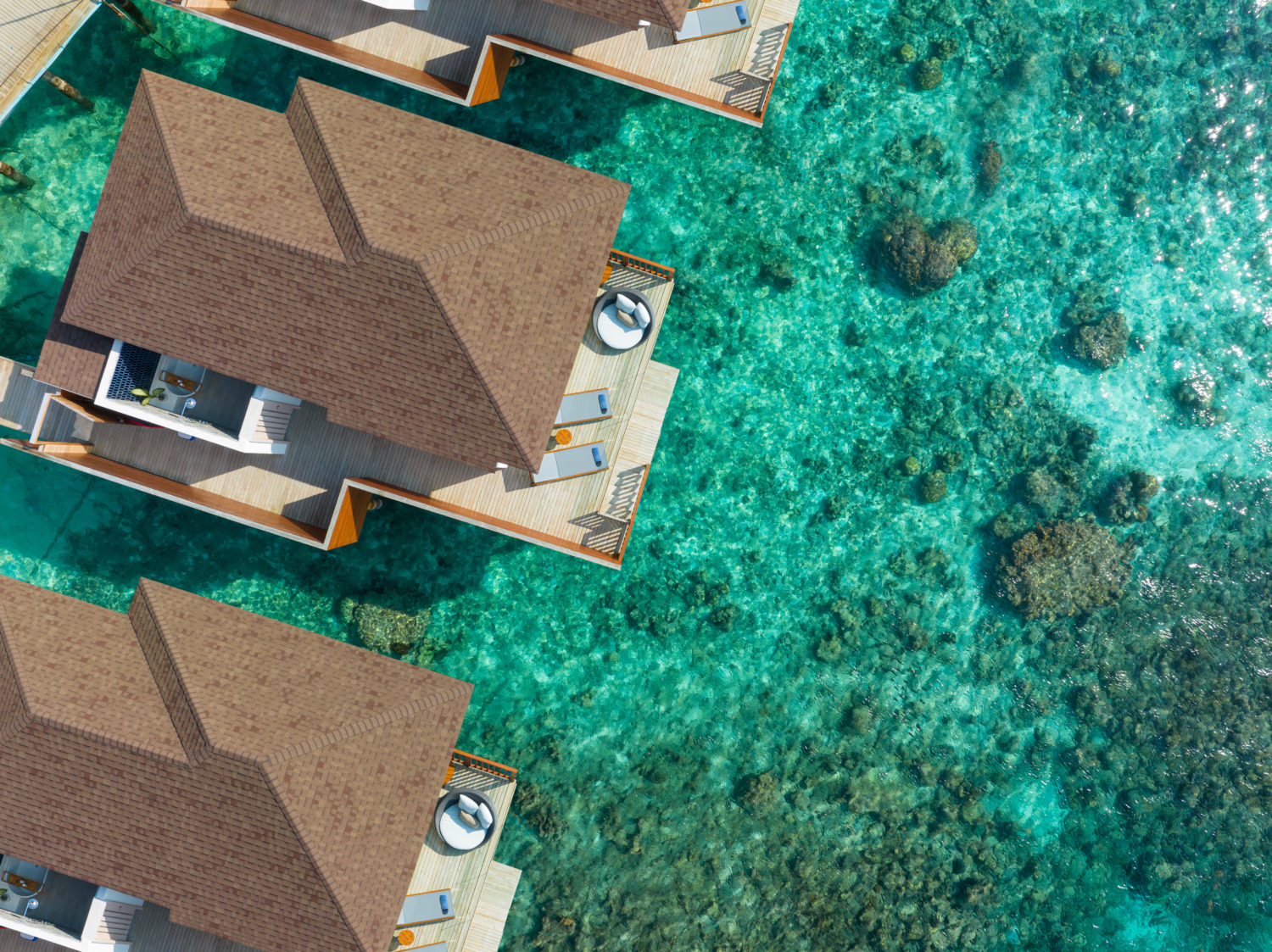 With the environment in mind, Avani+ Fares have developed several creative solutions to combat wastage, one of which is the tasty snack found in the minibar, made of orange peels. They also have an upcoming multi-phase farming project to grow more organic produce on the island, the first being the cultivation of a lettuce farm that reflects the resort's commitment to sustainability.
Resort amenities include a fun water sports and dive centre with exciting activities, such as wakeboarding, windsurfing, guided jet ski tours (to protect the coral reefs), water tubing and many more. There is the AvaniFit gym and AvaniKids & Teens Club, where Avani's younger guests can enjoy their own tailored retreat, fit with a splash play area and chill-out zone.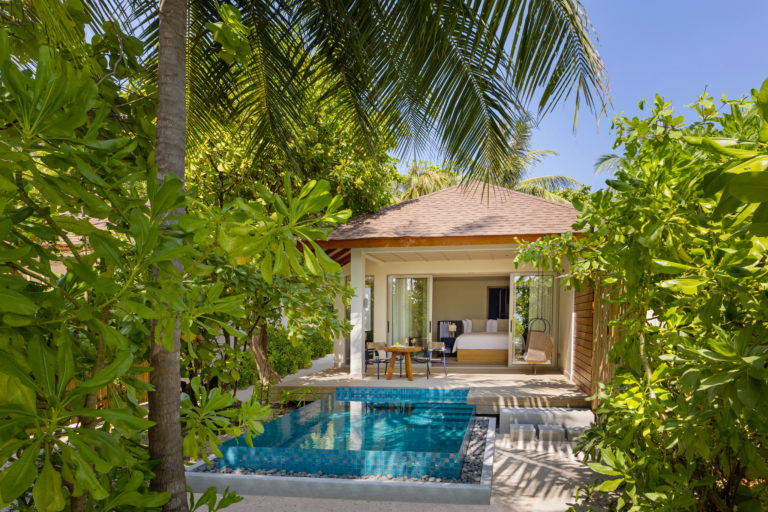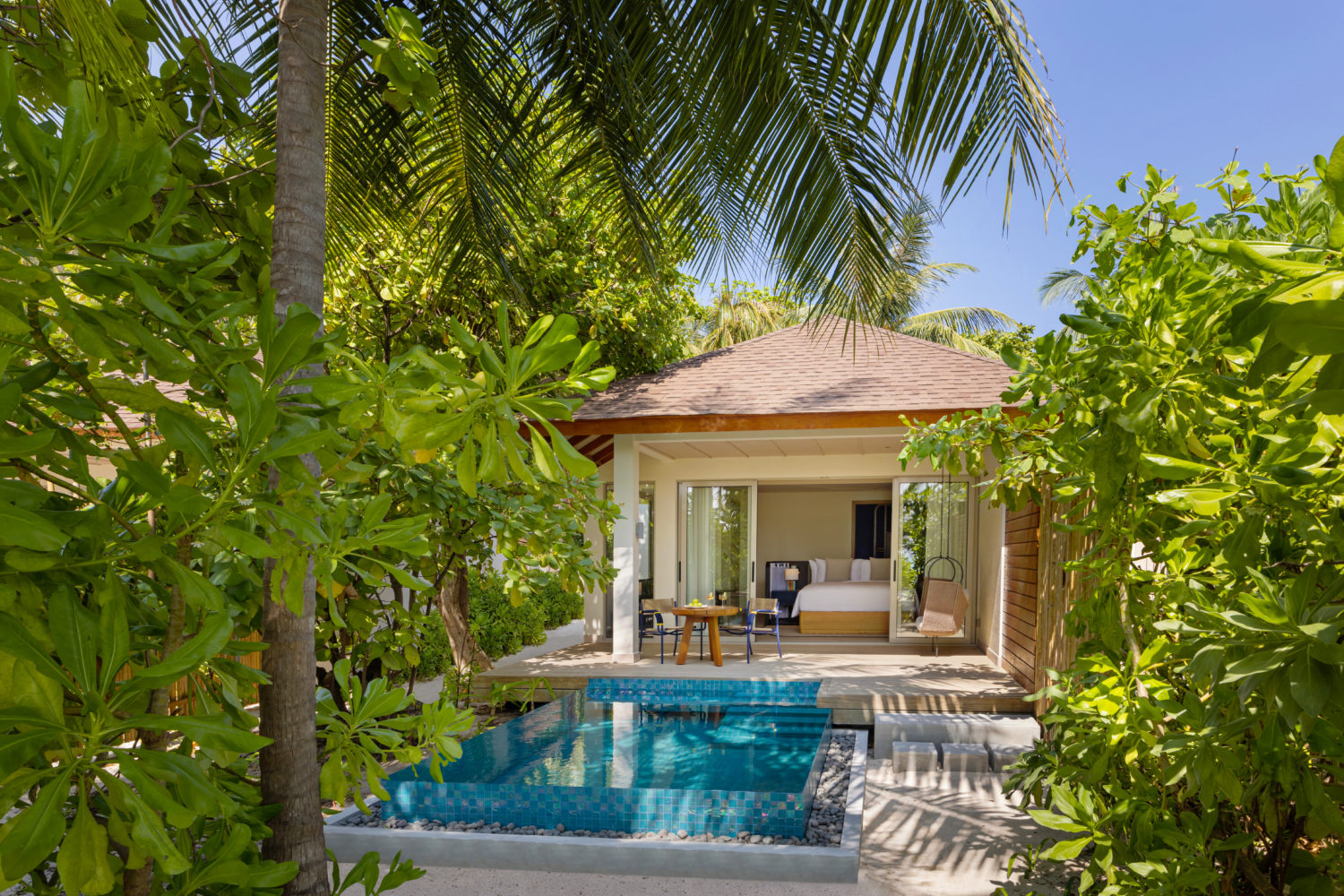 Most important of all, allow yourself to surrender to full rest at the AvaniSpa from Sound Healing to infrared detoxes, the spa menu is limitless. Dare to try something new? Avani's signature Vinotherapy experience is an excellent option, a fresh, modern approach amongst their extensive list of classic massage styles. Vinotherapy comes in a selection of beverages: red wine; Champagne and Gin & Tonic. The latter was my pick, a grape seed oil-based warm candle which had a sweet-scented aroma easing me into a balanced state of mind.
Located just 35 minutes away from Velana International Airport, Avani+ Fares Maldives is the perfect sanctuary for a dreamy getaway. What makes it truly special is the intimacy of the island. Not only does it transport you into a peaceful realm, but it also integrates you into a memorable family leaving you longing to return in the days to come.
For more information and to book…
Visit avanihotels.com/en/fares-maldives, email [email protected] or call +960 7225604.
Fares, Baa Atoll 20077, Maldives