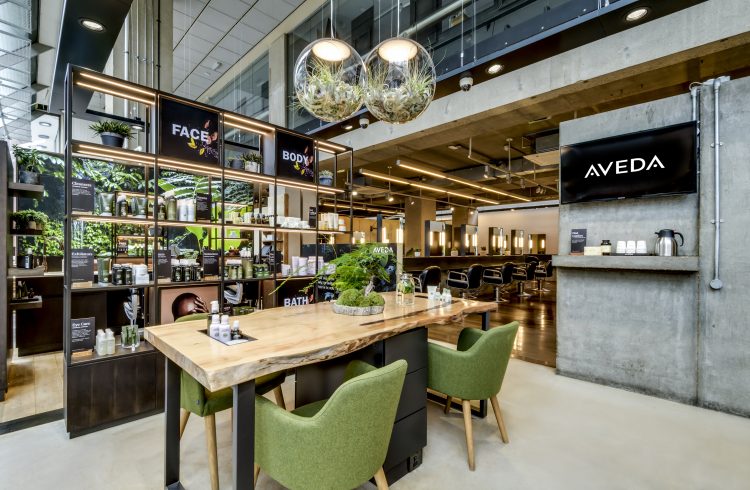 From the moment you walk through the doors of the Aveda Lifestyle Salon & Spa you realise you are in for a beauty experience like no other.
An abundance of light pours through enormous windows, which stretch from floor to ceiling of the three-storey building. Luscious green hanging plants welcome you in the reception, and furniture made with re-used wood sourced from Canadian riverbeds features throughout, giving the interiors a distinctly organic feel.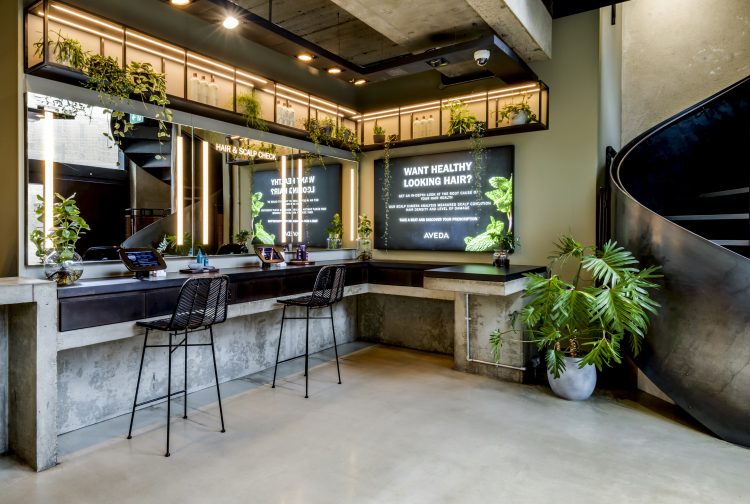 Fresh carrot, orange and ginger juice in hand, I was shown to my seat and told to prepare for my pre-treatment massage, a complimentary treat for every client.
After selecting from a delicious range of essential oils, I closed my eyes and quickly fell into a deep state of bliss as my neck, back and shoulders were kneaded. Zoning out from the bustle around me, it felt like I was floating in the chair. This holistic approach to beauty sums up what Aveda is all about.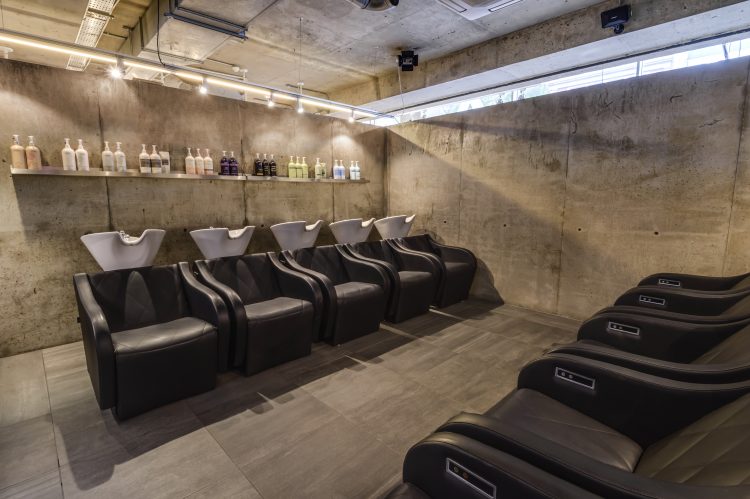 Your locks are in incredibly safe hands here. Training goes beyond top technical skills. From face shapes and hair types to scalp checks and wellbeing; the stylists want to get to know how you are first because everything going on in your life affects your hair and scalp health. After only a short chat with the lovely Byron, he somehow knew exactly what will work best for me and lead me to a quiet room with comfortable reclining chairs. After ten more blissful minutes of euphoric head massaging, washing and adding a mask, my hair smelled heavenly. Aveda's Shampure Shampoo and Conditioner have a distinctly sweet aroma that takes me back to my childhood eating Refreshers sweets.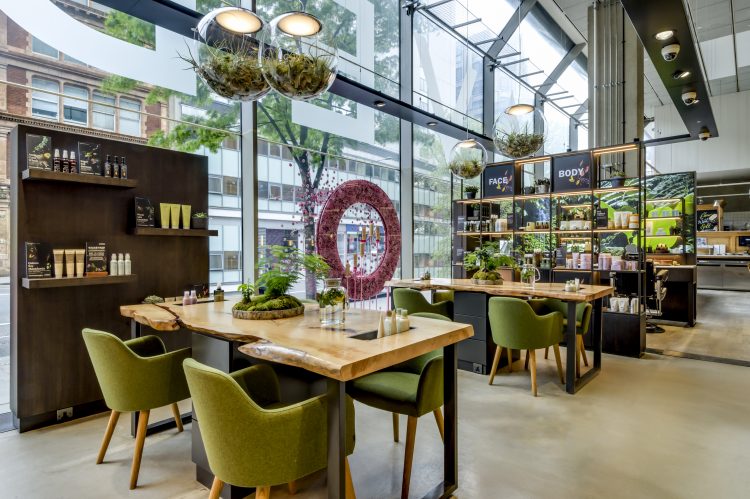 I cannot help but fall in love with Aveda a little bit more every time I use their products. All of the ingredients in the extensive range are ethically sourced from local communities around the world and none are tested on animals. My favourite is Shampure's Dry Shampoo, which adds extra volume to freshly washed hair and absorbs excess oil between washdays.
Next, Byron took to my hair with scissors and finesse. And I was absolutely delighted with his finished masterpiece; not much off the length but discreet layers that made my dark locks look thicker, fuller and noticeably healthier.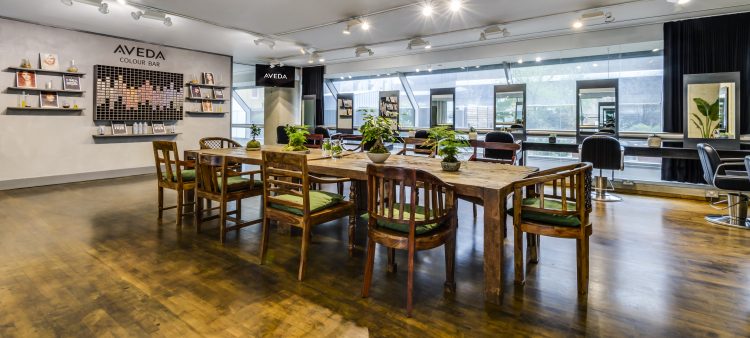 If you are having colour during your visit, forget uncomfortably sitting in a chair for hours on end. At the Aveda salon, you can have a spot of lunch in their café, relax in the roof garden, get a manicure and pedicure, or sit and read the latest issue of Arcadia at the exquisite wooden table in the colour studio.
The Aveda Institute is more than a hair salon; it is a destination. If you are not a fan of going to the hairdressers, and for some, it can be a stressful experience or tend to go to the same place but never leave feeling particularly happy, I would highly recommend visiting the Aveda Institute. Not only for the expertise, first-class service and amazing products, but also a dose of me-time, because they are extremely good at making you feel special.
Aveda Lifestyle Salon & Spa