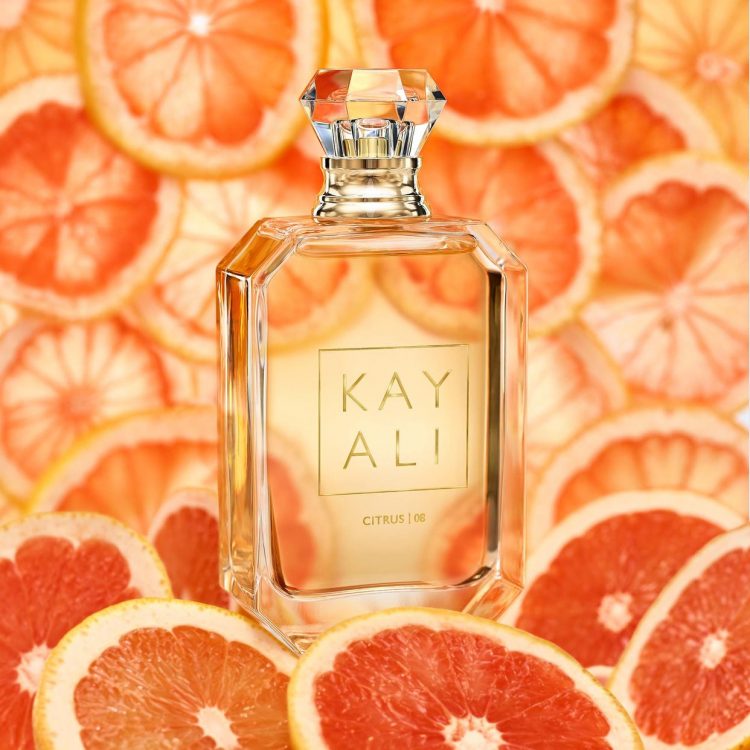 Entrepreneur, MUA, beauty blogger – there's not much Huda Kattan can't do. With over 39million followers on Instagram, she's one of the most influential figures in the beauty industry. Her iconic cosmetics brand Huda Beauty, founded with sister Mona, quickly became a global phenomenal success, with fans, influencers and journalists everywhere eagerly anticipating every launch that the duo release.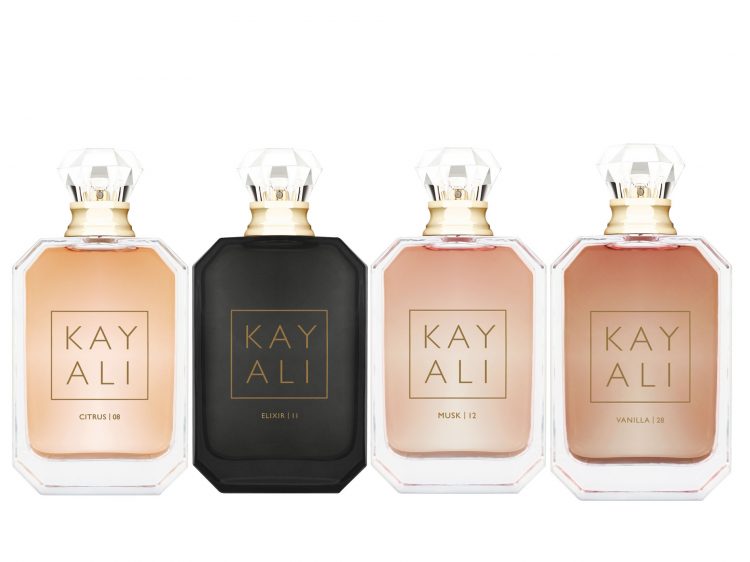 Just last year, Huda and Mona launched a much-anticipated perfume brand together – KAYALI, which translates from Arabic to mean 'my imagination'. There are currently four scents on offer in Collection 01 – Vanilla, Citrus, Musk and Elixir, all sold separately and equally delightful on their own but also designed to be layered together.
Our favourite, Citrus | 08 is the lightest in the range and has key notes of Bergamot, Pink Grapefruit, Rose Centifolia, Musk and Oakmoss, making for a zesty, light fragrance. The freshness perfectly marries floral and citrus tones which makes it a gorgeous scent for these late summer days, and when layered with Musk, transitions perfectly into a more autumnal offering.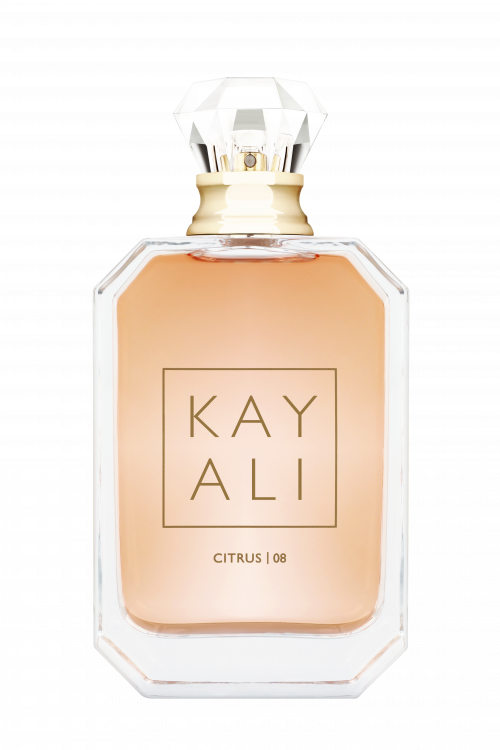 The lovely Citrus | 08 can, alone, take you from work to an evening out, but have fun layering the scents too. Inspired by the Middle Eastern ritual of layering fragrances, each perfume comes with a recipe card with suggestions for mixing. Combining and layering the perfumes to develop a bespoke scent, unique to you and tailored to your likes, dislikes and personality.
The bottles are elegant like jewels as they sit beautifully on your dressing table – thick glass with smooth edges, gold lettering and a grand lid.
Collection 02 is currently in the making and we cannot wait to see what the Kattan sisters release next.
Available from Selfridges
50ml £67 / 100ml £84