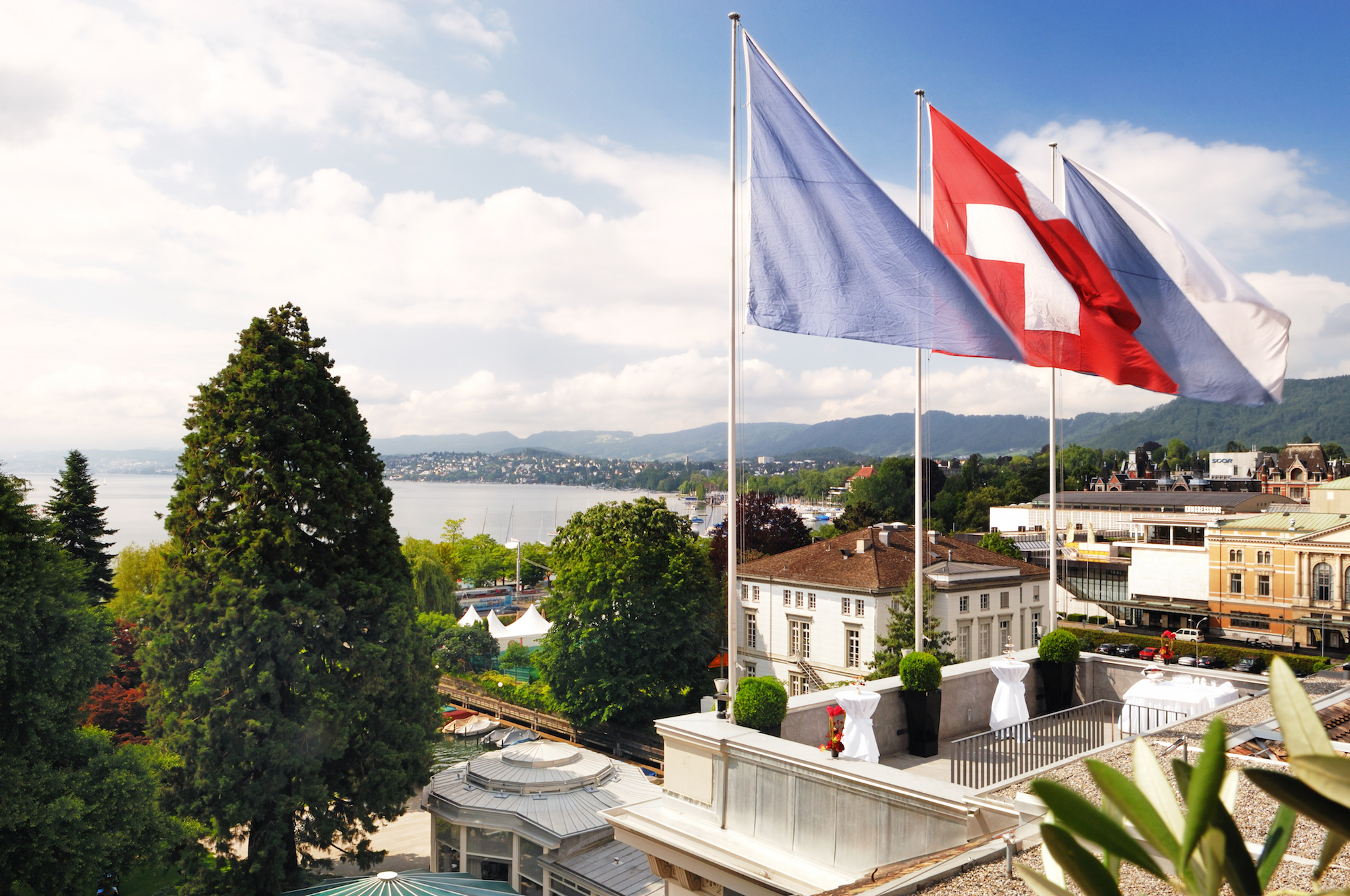 In the heart of the city of Zurich, just minutes from Zurich's bustling financial district Paradeplatz, lies the Baur au Lac hotel. Placed within its very own private park overlooking the breathtaking Lake Zurich and Swiss Alps, it is undoubtedly the place to see and be seen.
In recent years, renowned designers have given the hotel a completely new face, leaving it looking more prestigious than ever. One hundred and twenty rooms and suites have been intricately restored to convey the warmth and personal ambiance of a private apartment that offers the highest possible standard of comfort, luxury and high-tech amenities.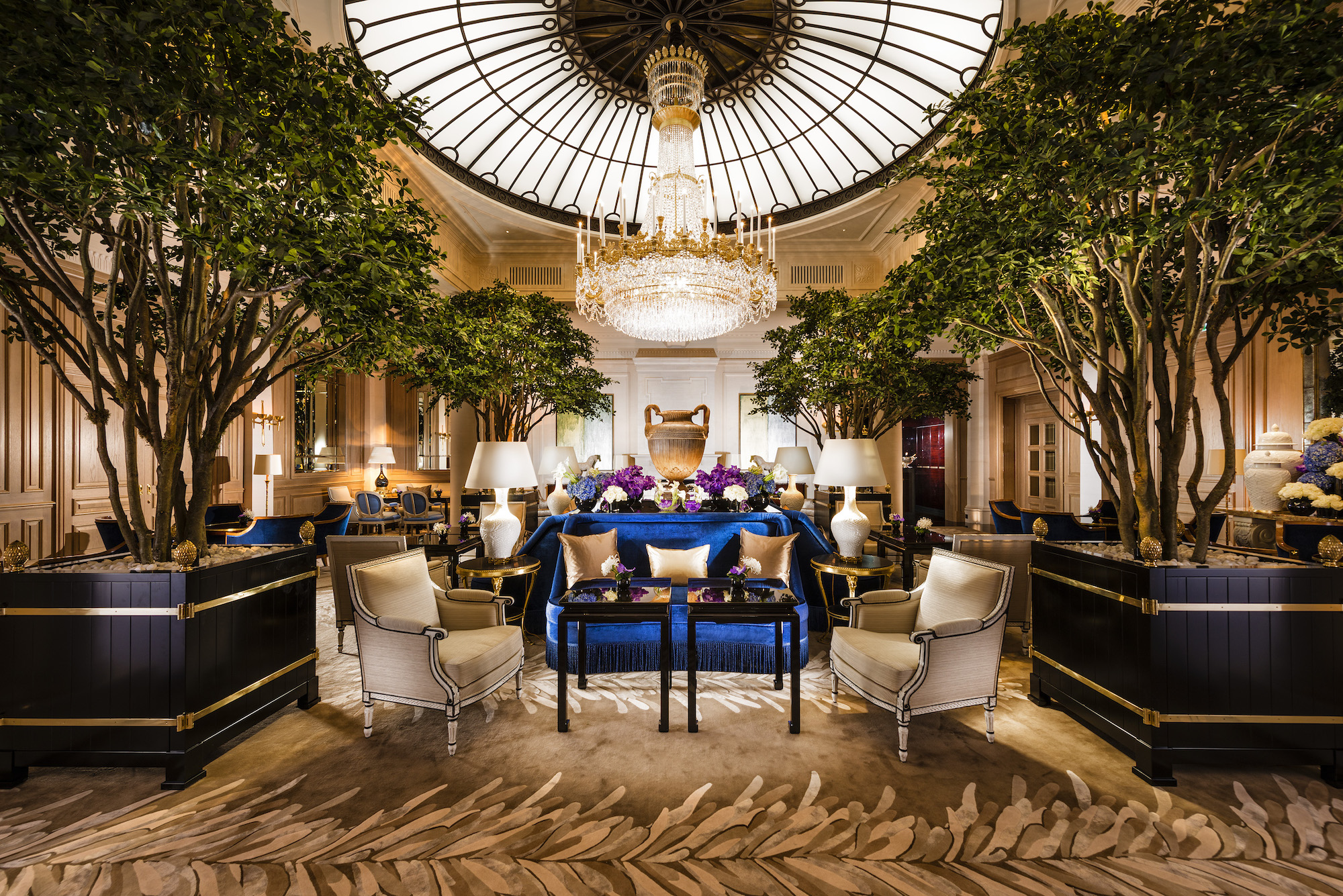 Uncompromising on quality, the lovingly restored 170-year-old hotel has been designed to satisfy even the most elaborate expectations in terms of design, comfort and technology.
Is it any wonder that Alfred Hitchcock and Audrey Hepburn were once regular guests?
Timelessly designed rooms are characterised by a refined eclectic style: elusive art-deco pieces' contrast with French period furniture and top of the range mod-cons, leaving you feeling utterly refreshed and ready to explore the city of Zurich.
Asides from being just minutes from Paradeplatz, Baur au Lac is only one street away from Bahnofstrasse, one of the world's most famous luxury shopping streets. Besides renowned jewellers and watchmakers, visitors can find exclusive fashion labels and world-famous confectioners. Or if you'd rather something a little more cultural, Baur au Lac situates you close walking distance to the opera house, theatres, museums and art galleries of the city, as well as the many lakes, and of course, the old town.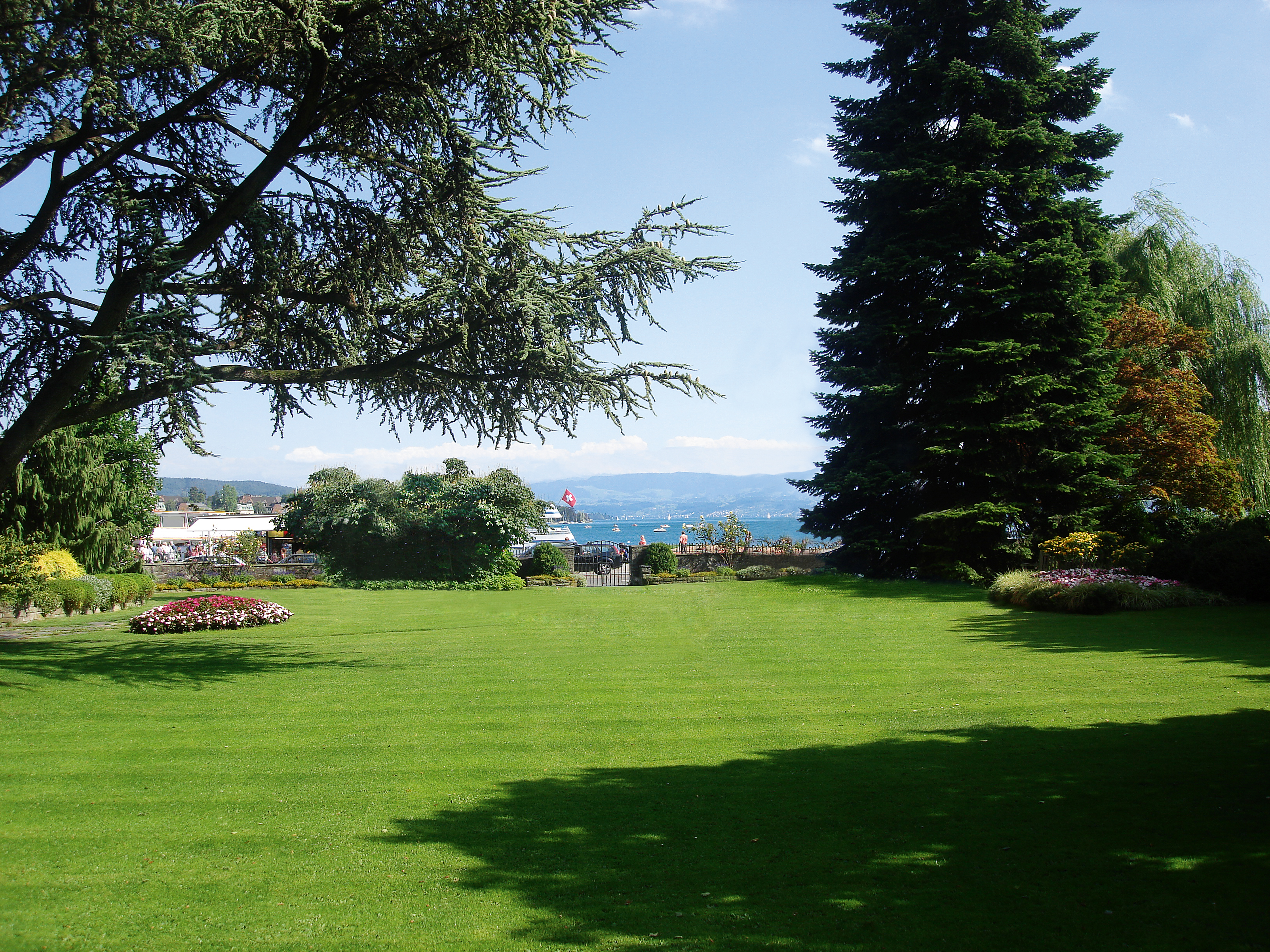 Although, staying in a hotel such as the Baur au Lac means you really have no need to step foot outside of the hotel. The entire renovation phase that took place in two thousand and nine involved a total investment of $45 million, and so as you can imagine, it's a rather spectacular place to spend your time.
The Terrasse, which occupies the part of the park that fronts the hotel, is undisputedly the most exclusive place in Zurich to while away those hot summer days and idle evenings. Shades of blue, white, black and grey dominate the Terrasse, creating an atmosphere of sheer relaxation. Minimal white walls compliment columns ornate with art-deco stucco reliefs; the elegance of vintage design from the turn of the twentieth century combined with contemporary modern furniture give the space an updated traditional feel.
An extensive cocktail list, which includes Baur au Lac's very own exclusive Swiss Martini, invites you to sit back and relax in the parkland surrounded by magnificent olive trees and rosemary shrubs.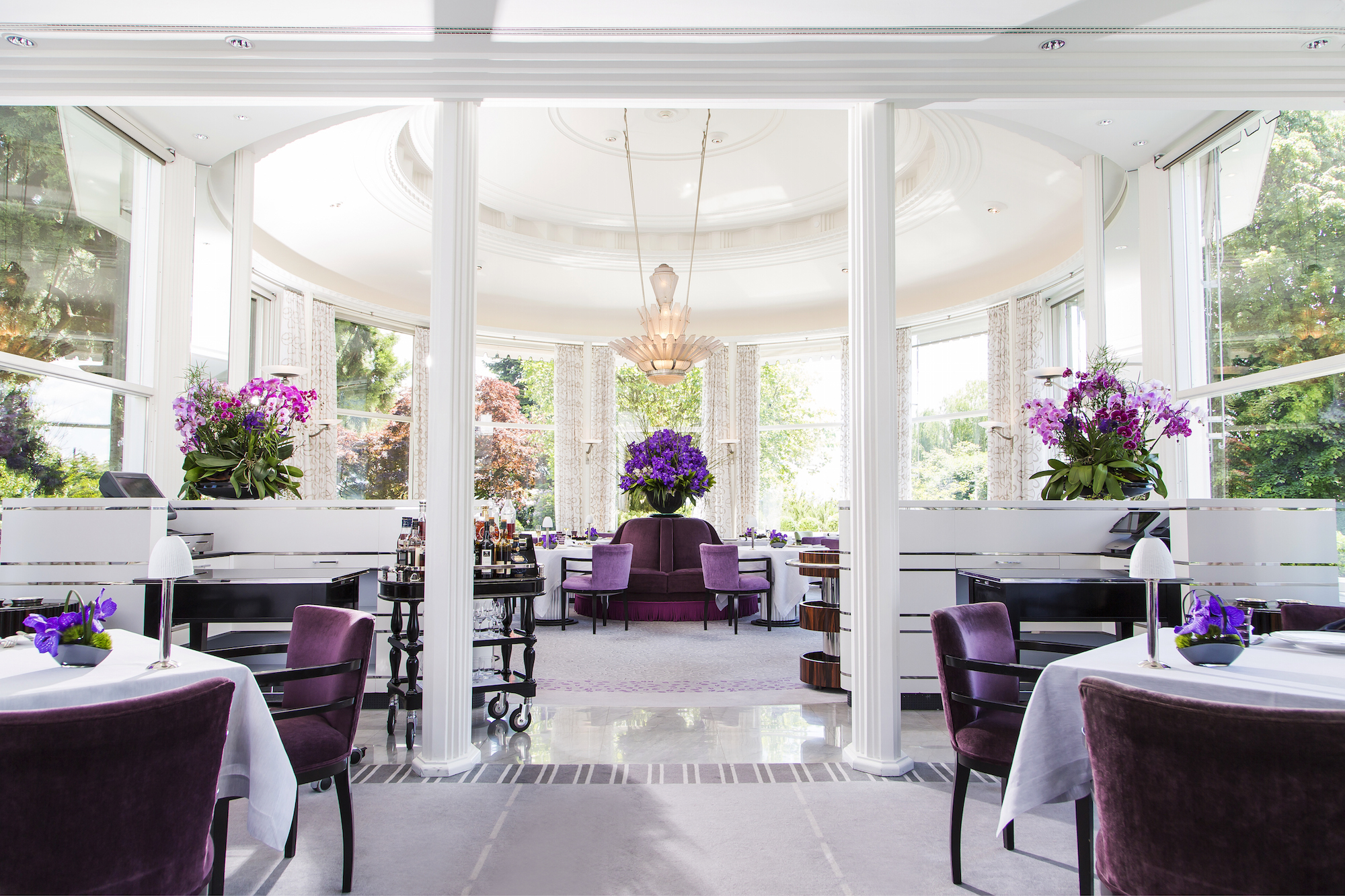 Another reputable wine and dine opportunity at the Baur au Lac is their very own Michelin Star restaurant, Pavillon, which is known as one of the most legendary restaurants in Zurich, and represents the culinary heart of the Baur au Lac hotel. The Pavillon is an impressive glass gazebo – with an imposing five-metre-high rotunda, ornamental stucco and roaring-twenties-era Lalique chandeliers – that brings its diners in direct contact with the park in which it is located.
A go-to place if you're looking for somewhere quiet and tranquil to unwind is Le Hall. Here you can enjoy a morning coffee, afternoon tea, or even a nightcap before bed. Le Hall, adjoined to the entrance hall of the Baur au Lac, tends to be a popular all-day meeting place with a fascinating historical background; it was in Le Hall in 1892 that German author Bertha von Suttner convinced the Swedish industrialist Alfred Nobel of the need for the international Nobel Peace Prize!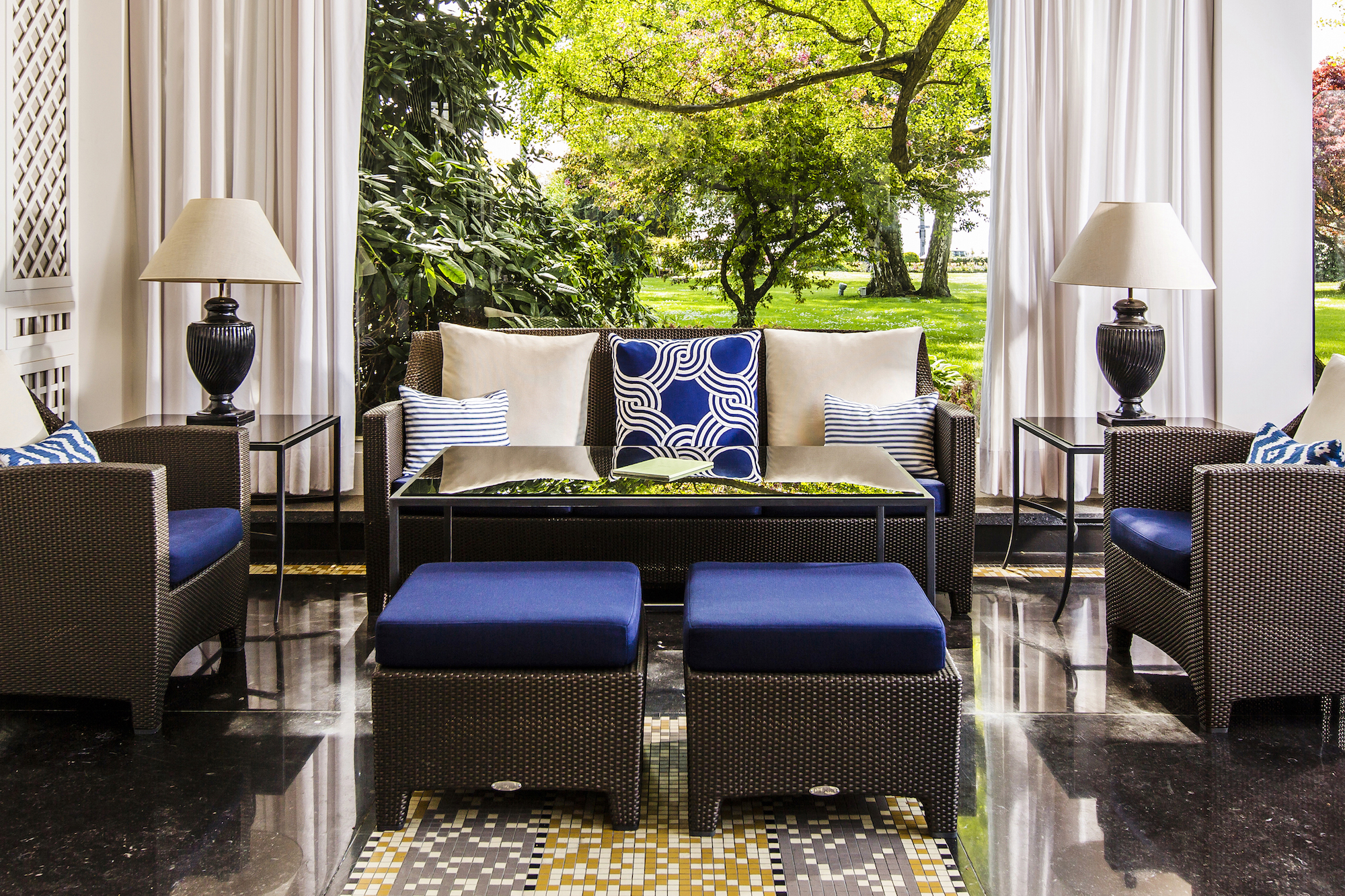 The Baur au Lac also offers a remarkable rooftop level gymnasium with far reaching views across Lake Zurich and the Swiss Alps, meaning you won't need to feel guilty about endlessly indulging during your stay. Or, if you're more of an outdoors person, the scenic park along the lake and Zurich's old town provides charming routes for walking and jogging.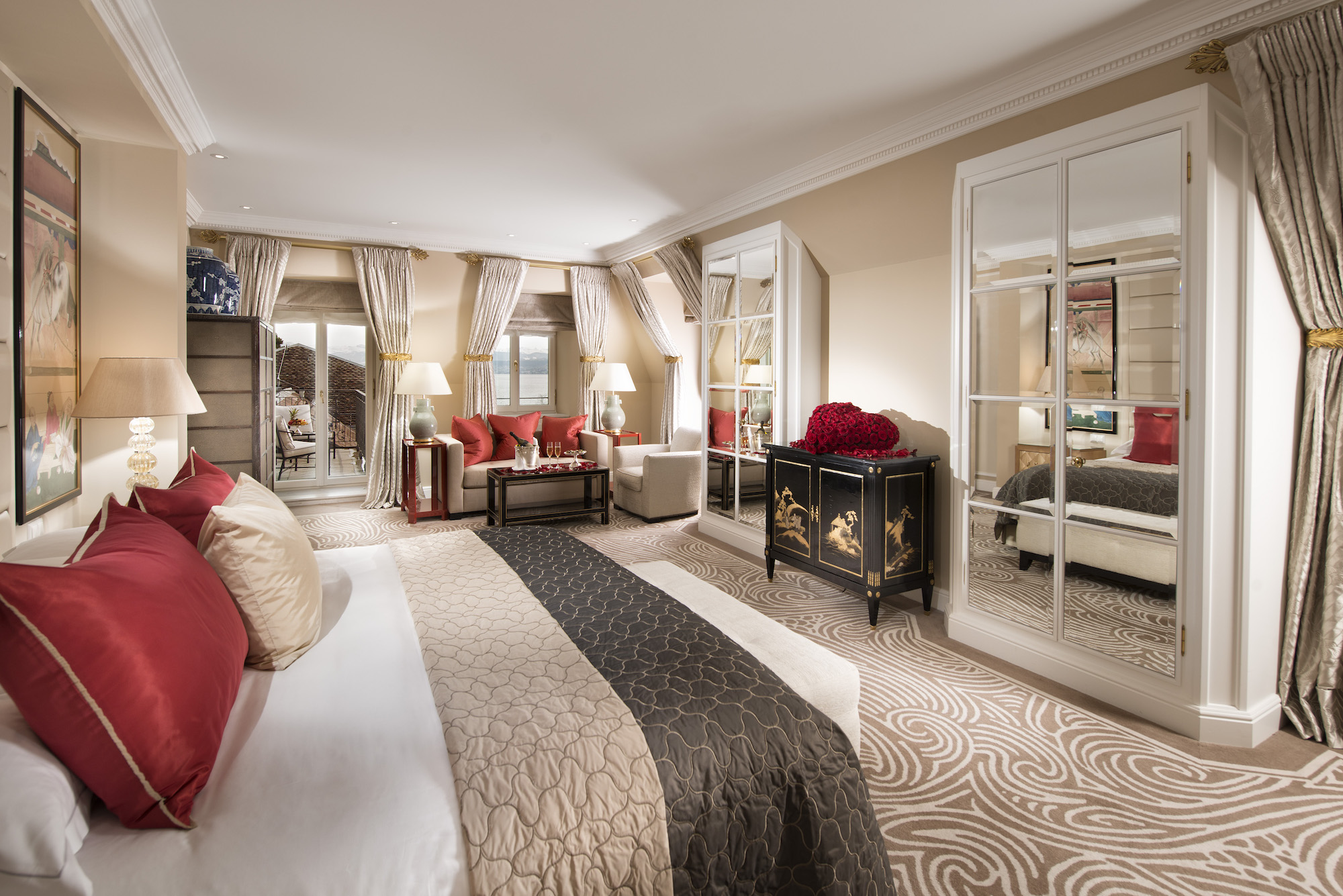 The Baur au Lac hotel is quite simply incredible, and there really is no need for you to leave during your stay, but if you should want to a chauffeur driven Rolls Royce Phantom will royally take you to wherever your wandering heart wishes to take you.
Without a doubt, staying at the Baur au Lac truly is an experience like no other.
Baur au Lac
Talstrasse 1, 8001 Zürich, Switzerland