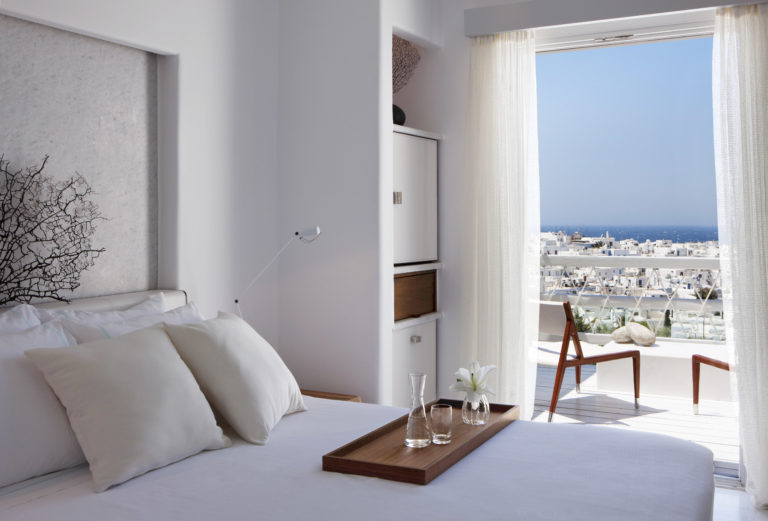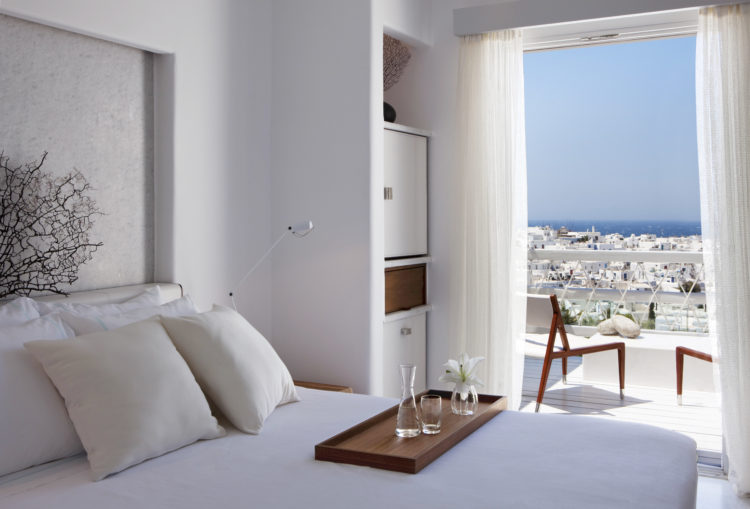 The five star awarded Belvedere Hotel on the glittering Aegean island of Mykonos represents a perfectly harmonious hybrid of sleek modernity, Greek classicism and island heritage.
The hotel consists of 35 luxurious rooms, nine suites and one Mansion, which gives it the intimate feel of a perfectly manicured boutique. In addition to this there are also 26 hilltop rooms a short walk from the main hotel in addition to one waterfront villa, two 'Pied a Terre' apartments and the 'Little Venice' villa next door.
The hotel is a charming maze of knotted paved paths and sun kissed loungers, all of which sets the scene for blissful tranquility with just a spot of sun worship by the jay's egg blue water of the pool. The hotel is even home to two in-house shops, the Venyx Boutique and the Belvedere Shop for those who require a little retail therapy in between massage treatments in the state of the art Six Senses Spa which has some of the most talented therapists we have ever encountered. For the conscientious guests there is a handsome little fitness studio which is well equipped with all of the essentials. The hotel is truly a glamorous sun seeker's paradise.
School of Fine Arts District, Agiou Ioannou, Mikonos 846 00, Greece