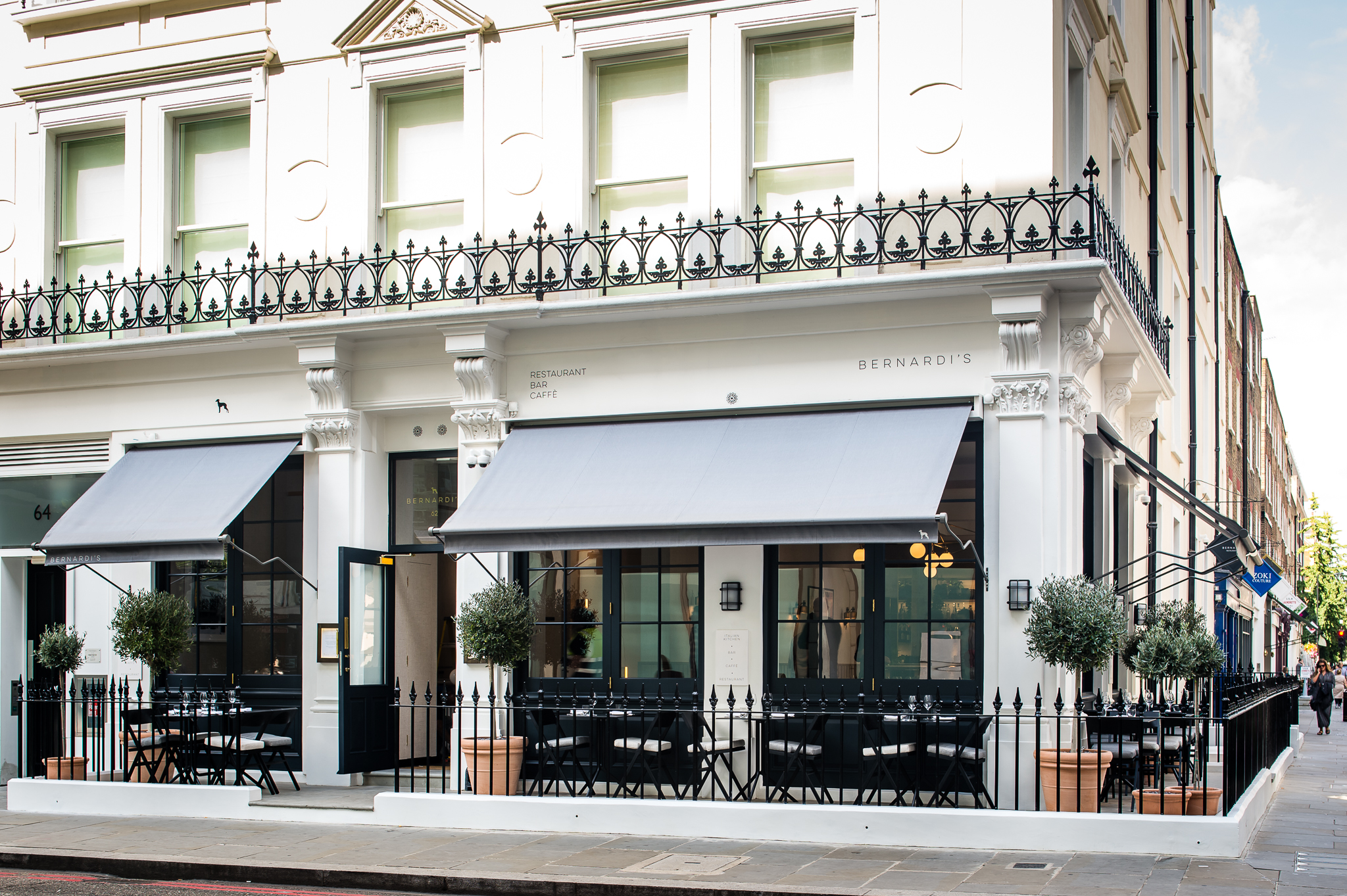 There are so many delightful Italian restaurants in London, but one that has especially captured my attention is Bernardi's. A modern establishment tucked away on the Portman Estate, and moments away from London's busiest road, Oxford Street. It is the perfect opportunity to take a break from the hustle and bustle of London's West End.
Bernardi's is the brainchild of Gabriel and Marcello Bernardi. The attention to detail is evident as soon as you find yourself standing in front of the Italian eatery. It is unsurprising as Gabriel is an interior designer and architect by trade and restauranteur secondly. Marcello has worked as a creative in some of London and LA's best advertising agencies, specialising in strategy, experience design, marketing and food and drink concepts.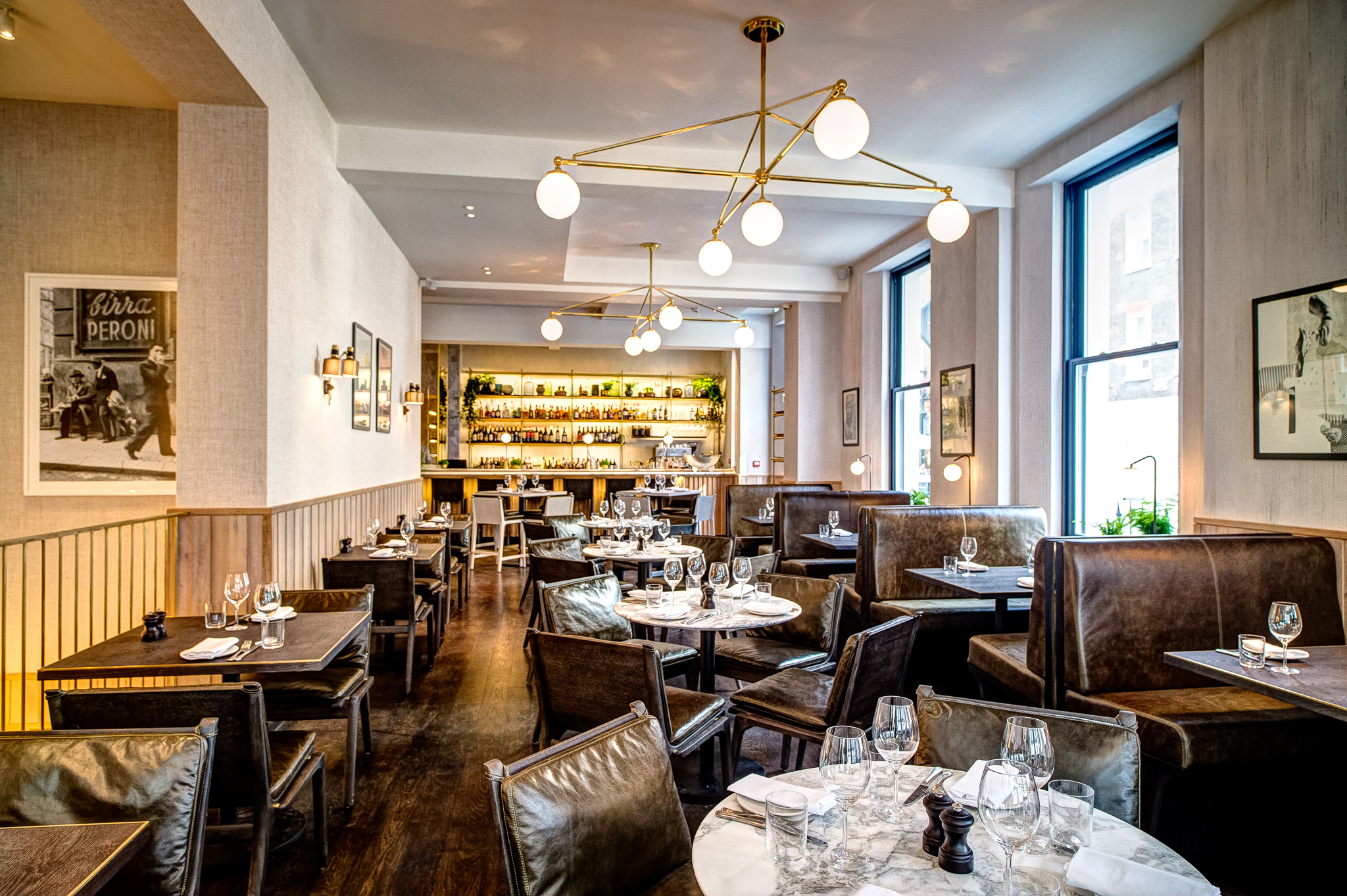 The exterior is cool and inviting; the monochrome palette is the perfect blend of classic and contemporary. Inside, the cafe is warm and cosy, with spacious brown leather booths by the large windows, comfortable leather seats surrounding round marble tables are dotted along the middle lane of the room and small wooden tables for two by the wall. The bar at the back is the main feature of the restaurant, with splashes of green from the house plants on the top shelf and rows of bottles on the gilt shelves below compliment the marble bartop beautifully.
Even during its busiest hours, Bernardi's has an intimate atmosphere that allows you to keep your attention on your guests. The staff are attentive and great for recommendations, in particular with a menu where you are truly spoilt for choice.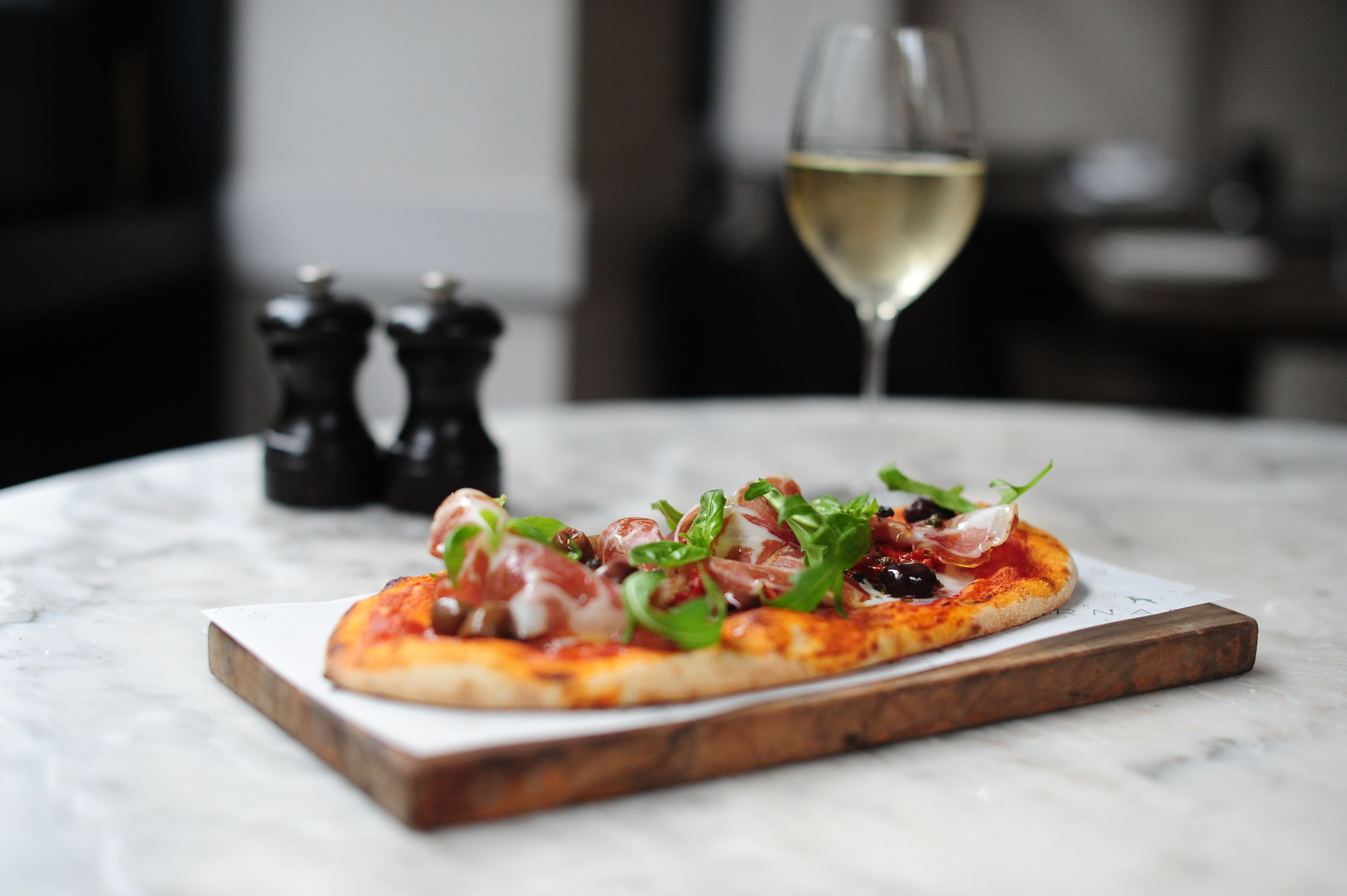 The 'Crispy potato, scamorza and rosemary pizzette' is a beautiful combination of carb-on-carb and definitely worth indulging. For a lighter dish to start, the 'Grilled tiger prawns, garlic, parsley and peperoncino' is delicious and full of flavour. Bernardi's offers a very creative menu and for those feeling adventurous enough, try the 'Guinea Fowl, parmesan polenta, wild mushrooms and marsala', otherwise the 'Alba truffle fettuccine' is creamy and oh so gratifying.
Unfortunately, on this rare occasion, I had no room for dessert but all the more reason to return as soon as possible.
Bernardi's
62 Seymour St, Marylebone, London W1H 5BN