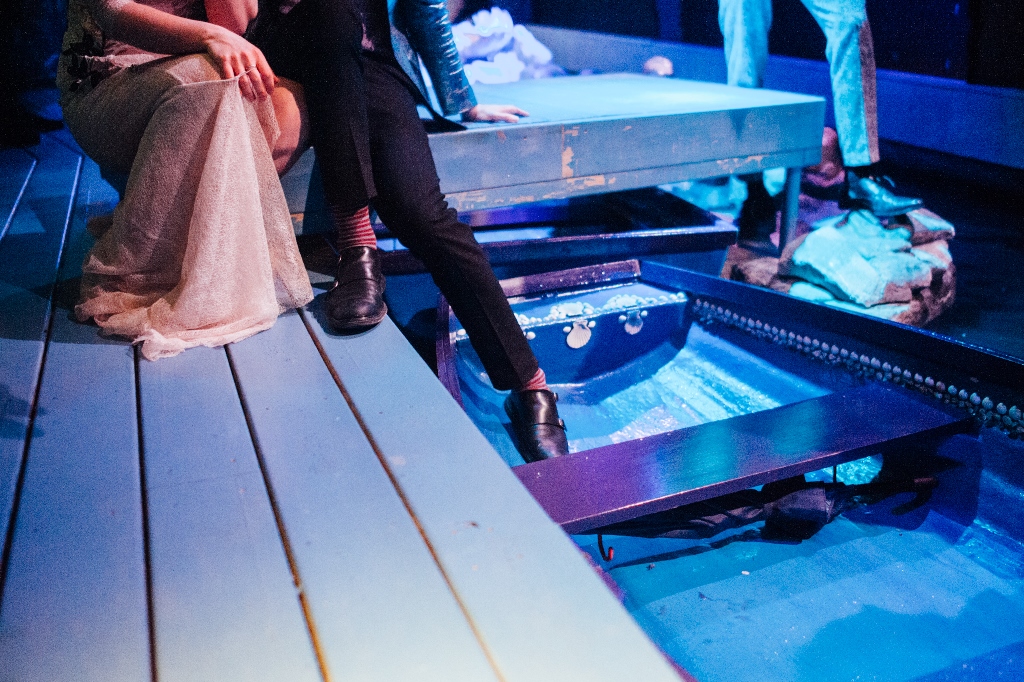 Bompas and Parr take you on a voyage like no other. If you are the thrill-seeking type, then Beyond the Waterfall promises to truly envelop you in an entirely adult Christmas adventure. For a limited time, the sea odyssey is situated within Westfield London, where you are invited to break away from the bustling masses moving about the shopping centre and hide away in the depths of a fairytale. But first, you must discard of your precious belongings at the hotel foyer, venture through the mystical cave and step aboard a boat. Poncho's are provided to shield you from the inevitable splashing from the waterfall. Rowing yourself to safe ground, you have the opportunity to inhale a cocktail, refreshing and reinvigorating your senses.
Once on dry land you are met with a guide who instructs you to hover your hand over the stones that lay amongst rock and real jelly fish that swim in tanks in the walls. You can then pick one that calls to you as it is yours to keep. Then you must use the powers from the gemstones and with a mighty chant, protect yourself from the minotaur. Your courage and bravery to slip through the small crevice of the cave can only come from your message in a bottle cocktail containing Gunpowder Rum, Pearlescent Spiced Port, Spiced Grenadine and Gingerbread Absinthe.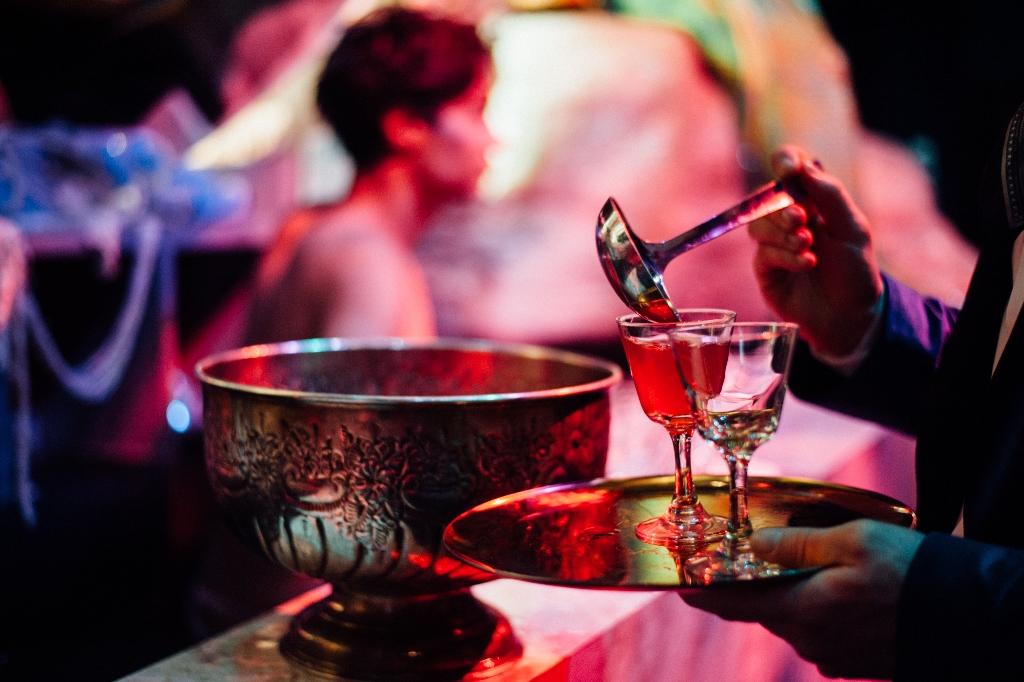 The initial mistrust from the dark gallows is soon diminished as you push through the doors and enter the mythological, science fiction inspired retreat. Mermen sit amongst rocks which cascade one side of the bar. An introductory speech unites the group together and the dolled-up host hits off the night with an acapella rendition of their national anthem, The Little Mermaid's Under the Sea.
For those of you lucky enough to be born a water sign, have the opportunity to hear your fortune from a wise merman. Sit upon the rock with him and find your fate. There is also space for you to sit amongst small nesting tables, which are scattered alongside plush bench seating, tempting you to speak with others about your voyage to this isolated refuge.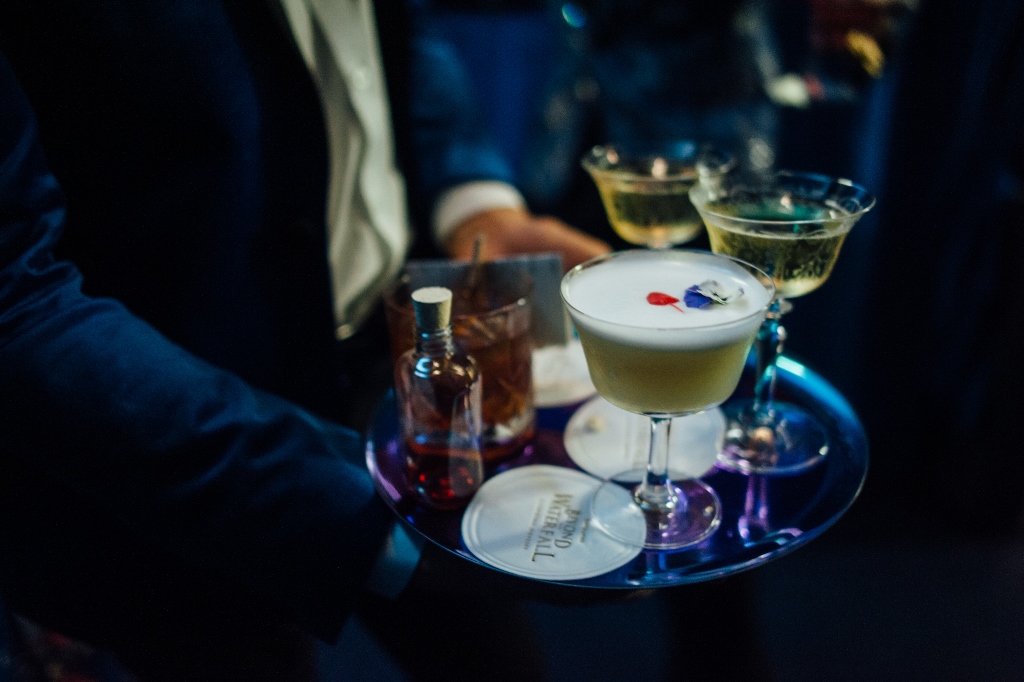 Upon speaking to Harry Parr, he revealed that: "We just want people to be full of joy and amazement and to realise that it is possible to be part of something that is just as fantastical as some strange science-fiction film that you might see. But it is actually real and in front of you.
"I'm an architect by trading. So when Sam and I started working together we started off as a jelly company. We were interested in reviving Victorian jelly and straight away we had a hurdle where we couldn't afford the copper bowls. So I worked out how to make them, using technology I knew as an architect. Now over the years, after designing spaces and experiences, we have learnt an awful lot of things about design that I certainly never learnt in architecture. But we just like looking back through history of what people did in the past and looking at how to make it relevant to today."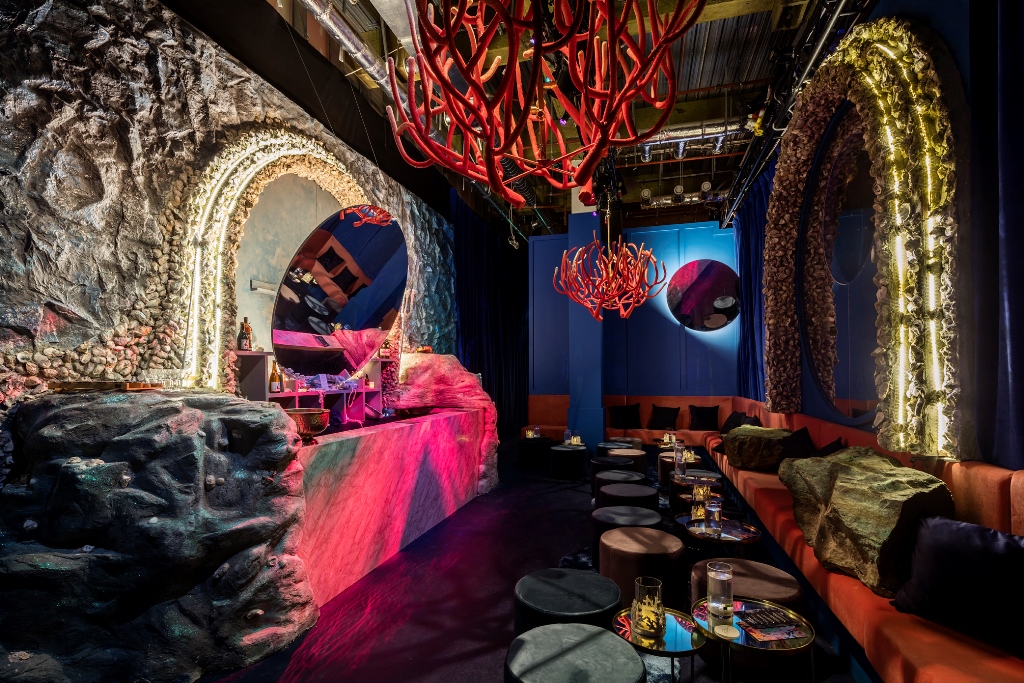 The opportunity to build on the feeling of anticipation, was enhanced by the variety of sensory experiences Bompas and Parr delivered. Harry Parr explains that "very quickly we realised that food that is on the plate only tastes the way it does because of the environment that it's in. You need to find something that you are passionate about and then just get really into one thing. Just don't worry about where it's going to take you. If you can master one thing, then you work with it. That's probably your calling card for all sorts of adventures."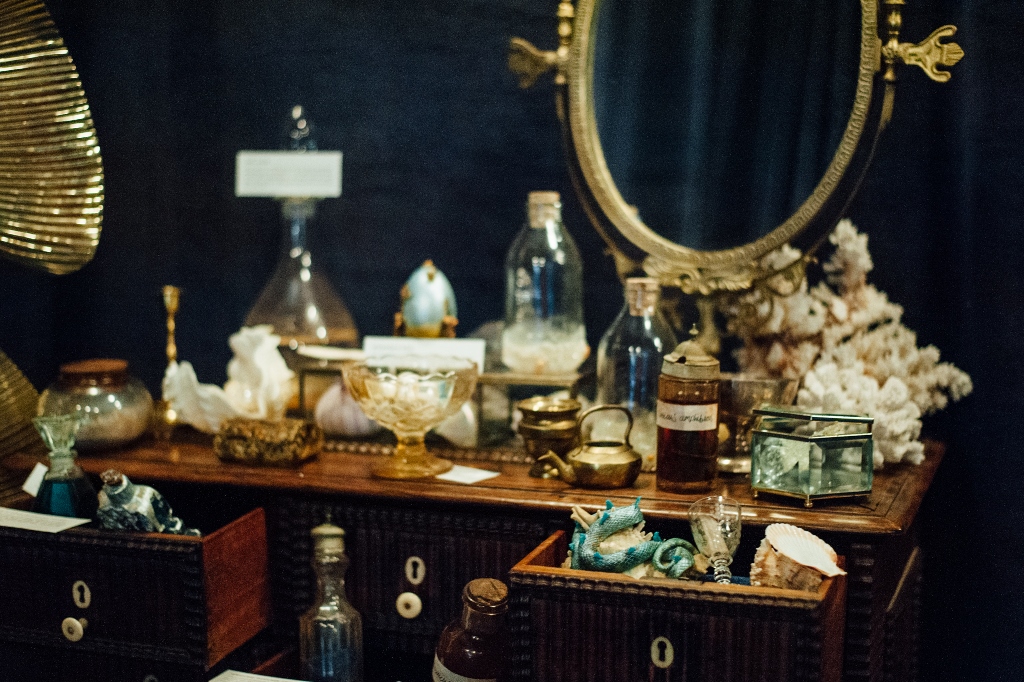 Tickets are priced at £15 per person plus booking fee and are available here. Every visitor gets two drinks tokens to exchange at the bar, there is no cash bar.
Beyond the Waterfall
Westfield London
Ariel Way
Shepherds Bush
London W12 7GF
Open to the public from 16:00 – 22:00 with experiences running every 15 minutes, on the following dates:
Tuesday 20th December, Wednesday 21st December, Thursday 22nd December and Friday 23rd December.
NB. The experience lasts 60 minutes and includes 2 cocktails. Over 18s only. Please arrive at least 15 minutes before your stated start time.