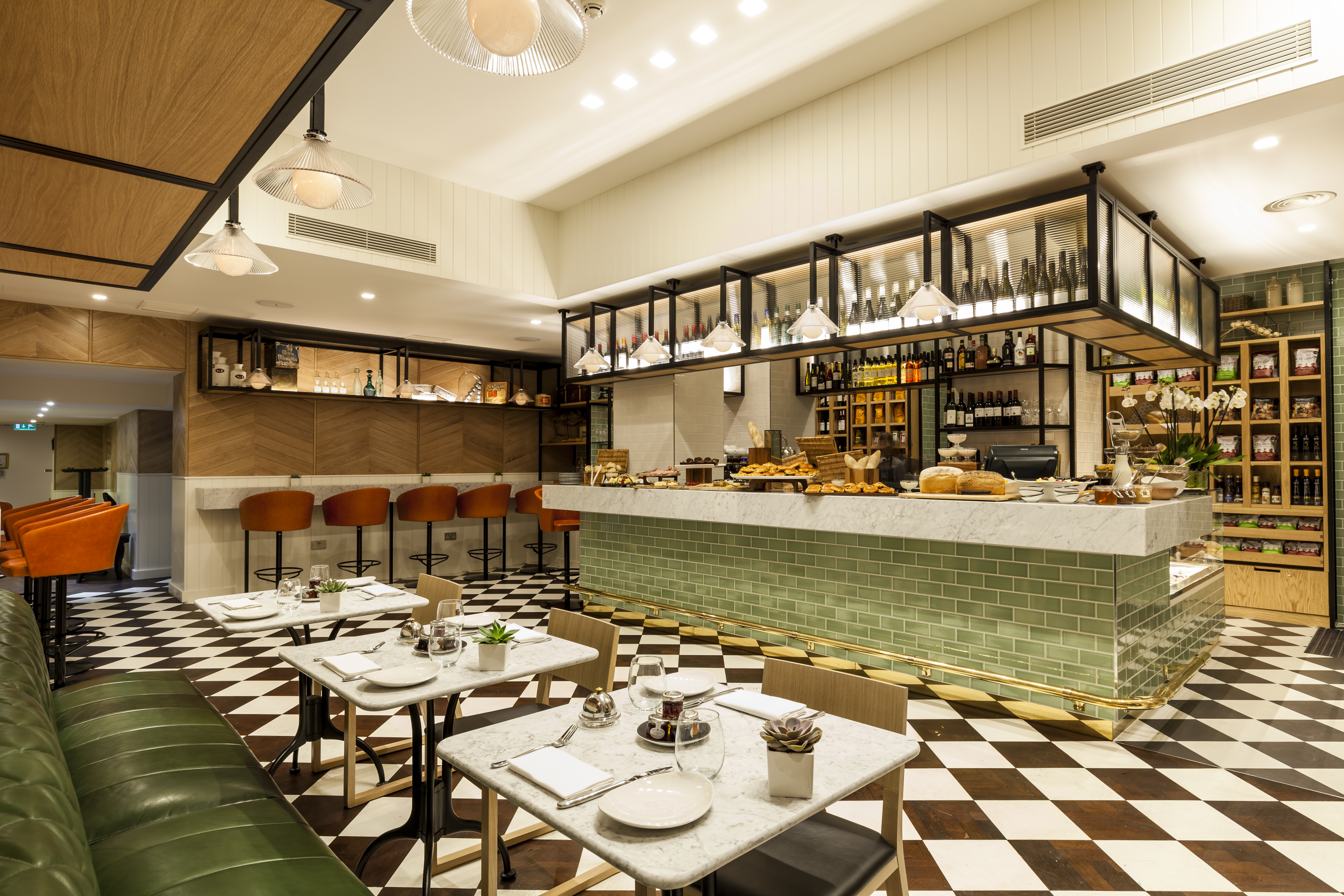 The Hotel Indigo Kensington sits in the heart of the historic and affluent Royal Borough of Kensington and Chelsea, making it the perfect place to stay if you are wishing to explore some of London's most popular attractions; The British Museum, The Royal Albert Hall, and Hyde Park – to name a neighbouring few.
The converted Victorian townhouse is situated on a quiet residential street lined with grand imposing Victorian homes. You feel right at home as you step away from the residential streets of Kensington and into the Hotel Indigo, where a warm welcome awaits you. The entrance hall boasts floor-to-ceiling velvet curtains running around the periphery, and friendly smiles from behind the central reception desk.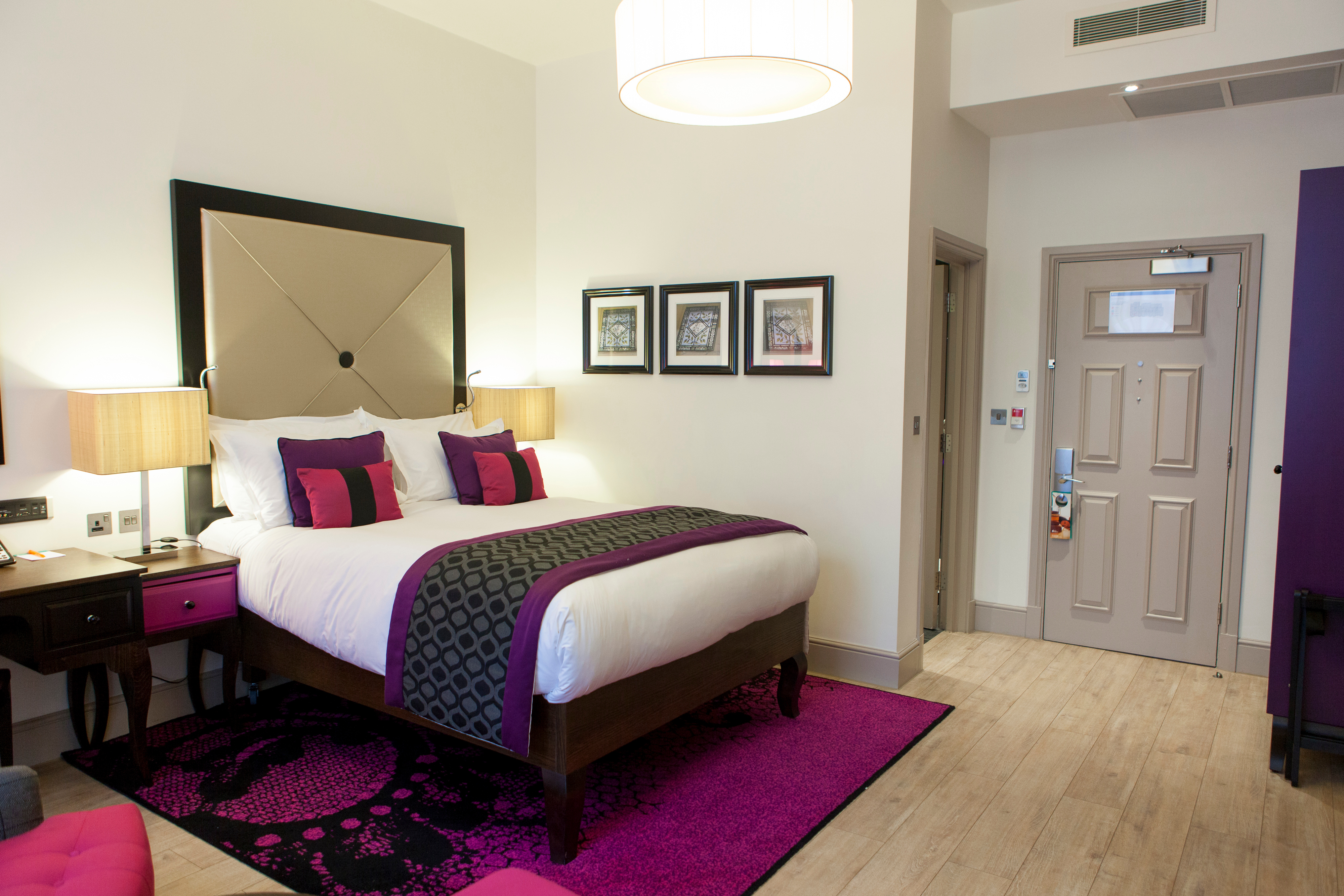 The boutique hotel has a luxurious London feel to it. Pictures of renowned Londonites and iconic landmarks of the capital adorn the stairwells of the hotel, while in the bedroom you'll find a small "I never knew that about London" book in your bedside table.
The six floor hotel has an impressive one hundred rooms, and each astounds with a different colour theme – some bright purple, others a seductive red, or an electric blue. The rooms at the Hotel Indigo Kensington really do feel like a home away from home. Throws, cushions and rugs give that warm and cosy feel that anyone seeks when they're staying away. The all-black marble bathrooms add another touch of indulgence; and pure white complimentary fluffy bathrobes are there waiting for you for when you step out of the walk-in rain shower.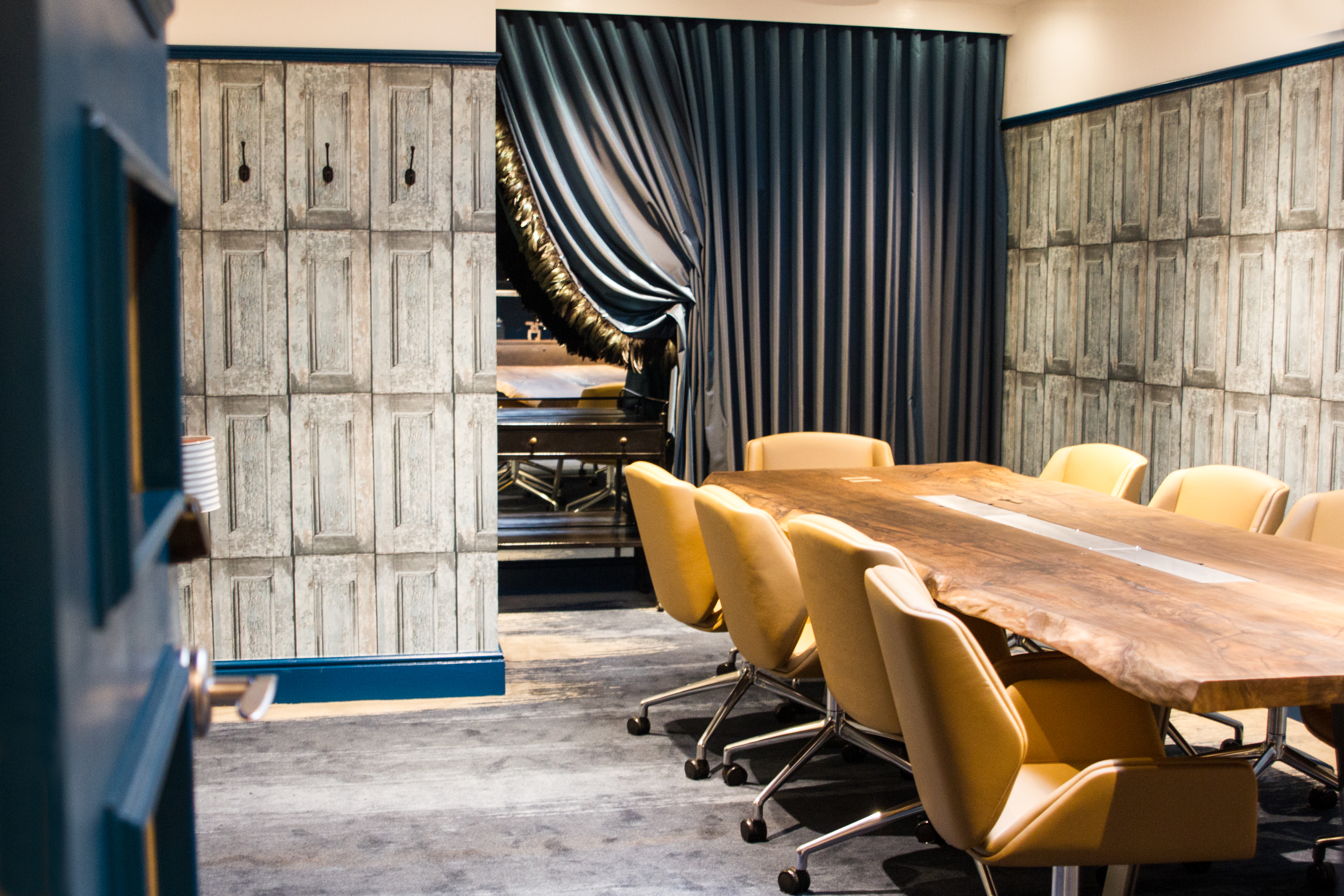 Complimentary Aveda toiletries add a touch of comfort to your stay too so that you can truly relax during your time at Hotel Indigo Kensington, and if, after a busy day in London you wish to unwind with a glass of wine you'll find that your room has a complimentary minibar to make your stay just that little bit more indulgent.
The hotel is also home to Theo's Simple Italian restaurant which is an all-day restaurant and deli run by commended chef Theo Randall. In the evenings, the candle-lit restaurant exudes a feeling of romance as couples enjoy traditional Italian dishes in an intimate atmosphere. The restaurant's interior is distinct, with each set of tables and chairs being entirely different from one another – some wood, some leather, and some velvet.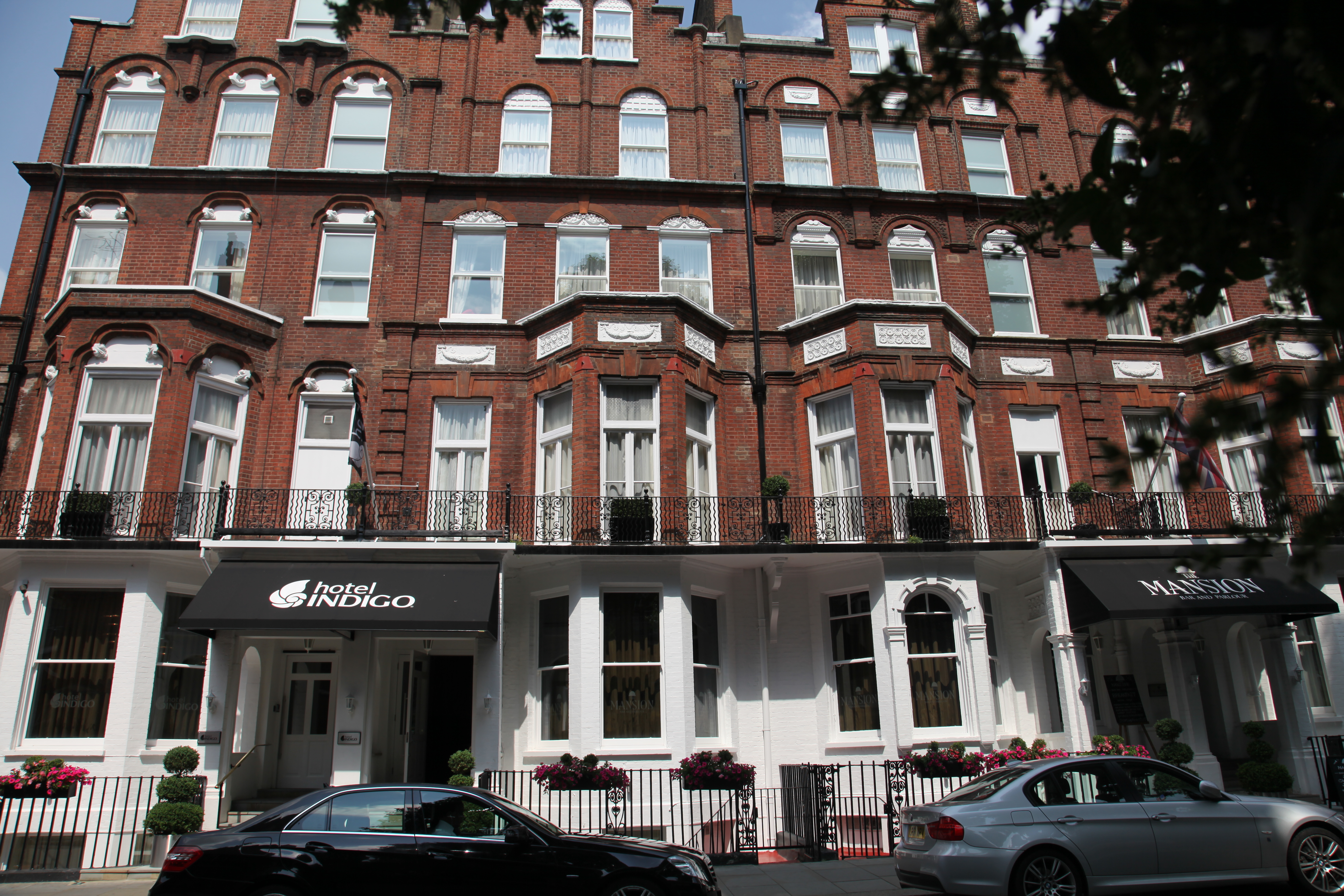 In the mornings you can enjoy a delicious breakfast in the restaurant, and whether it be an English classic ordered from the menu or simply a small continental breakfast which you can help yourself to, it's included as part of your stay.
A stay at the Hotel Indigo Kensington really is a stay worth having.
34-44 Barkston Gardens, Kensington, London SW5 0EW
Instagram: @hotel_indigo and @theossimpleitalian