No one does breakfast like Berners Tavern. Whenever I walk into the dining room I am instantly blown away by its beauty. I dare you to step one foot into the magnificent space and not fall head-over-heels in love.
Every time I visit, a regular occurrence, as soon as I am seated I study every beautiful painting that decorate the walls, like greeting an old friend. As well as being grand and majestic, the dinning room is always bustling with life and London's glitterati.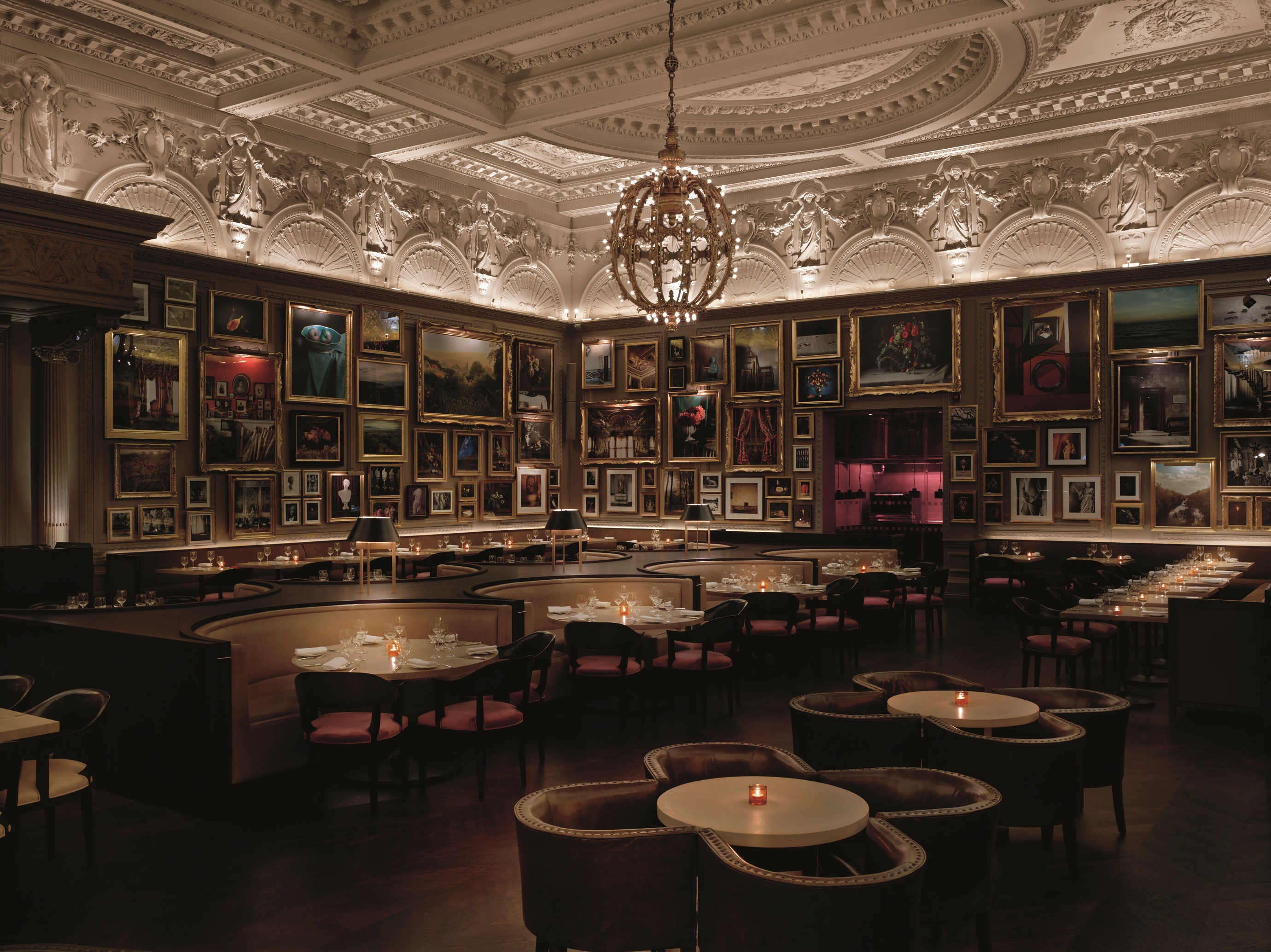 On this particular morning, my guest and I arrived and were seated in a cosy booth under the twinkling orb chandeliers at the heart of the restaurant. We perused the new summer breakfast menu in an adventurous mood, keen to try something new.
I opted for the Isle of Wight Tomato and Avocado Salad with Colchester Crab and a Poached Egg on Borough Market Sourdough. My guest ordered the classic Berners Tavern Full English, also one of my personal favourites alongside the Blueberry pancakes.
Whilst we waited for our food to arrive, we ordered some fresh smoothies and a fruit bowl. I ordered the Kale, Apple, Cucumber and Lime smoothie. It was a vibrant green, refreshing and delicious. I felt just like Popeye, with every sip I was feeling healthier and stronger like my metabolism had just been given a kick start before breakfast.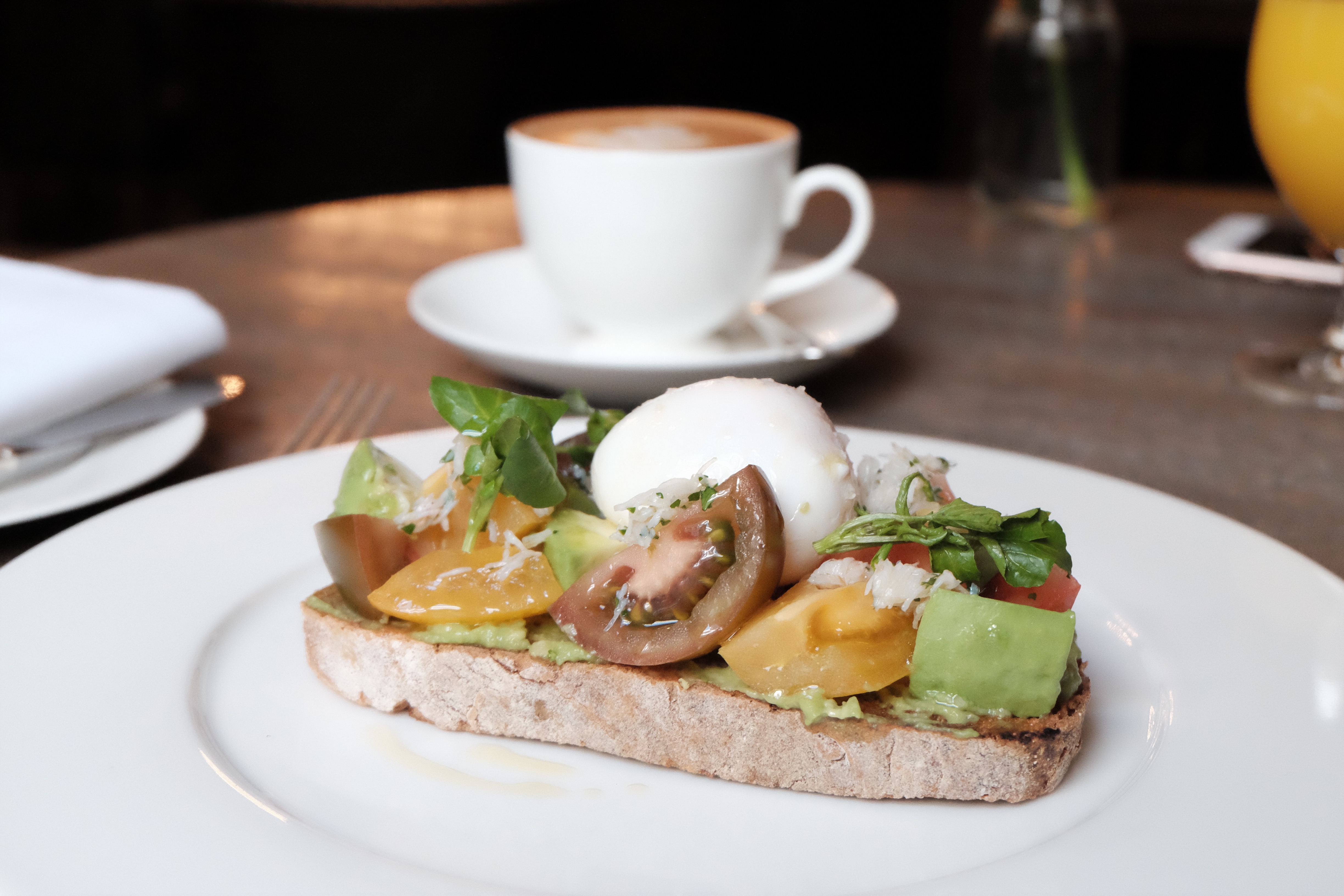 Our breakfasts arrived and to say there were aesthetically pleasing would be an understatement. My salad was so perfectly proportioned and presented, towering delicately on the sourdough that I felt almost guilty when I took my first bite. The fresh avocado and tomato perfectly balanced the generous heap of meaty crab and the perfectly golden yolked poached egg added a welcome richness.
Aside from the stunning interiors and delicious food, Berner's Tavern is not only one of the most beautiful restaurants in London but also the most welcoming. Staff are efficient, warm and go above and beyond to cater to your every whim, with a smile. My love affair with Berners looks as though it is going to last a lifetime.
Berners Tavern
10 Berners St., Fitzrovia, London W1T 3NP