Tokyo is an amalgamation of old meets new, nature meets technology and east meets west. Home to nearly 14 million people and one of the largest cities in the world, it can feel overwhelming to navigate. However, there is a feeling of calm within the chaos, even when you're walking through a busy street with neon lights flashing at you. Perhaps it is the nearly 1500 shrines in Tokyo that help to keep the balance of ancient traditions to keep you grounded.
One of the best foodie destinations in the world, a trailblazer for street fashion and style, innovation at every corner for the tech enthusiast, Tokyo offers an adventure that will gratify everyone.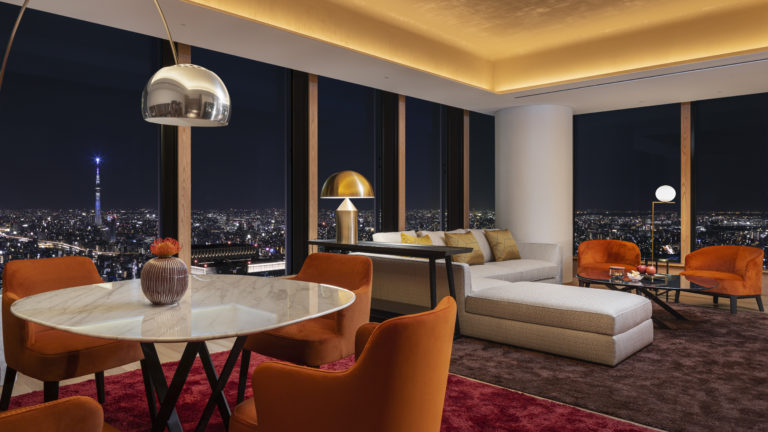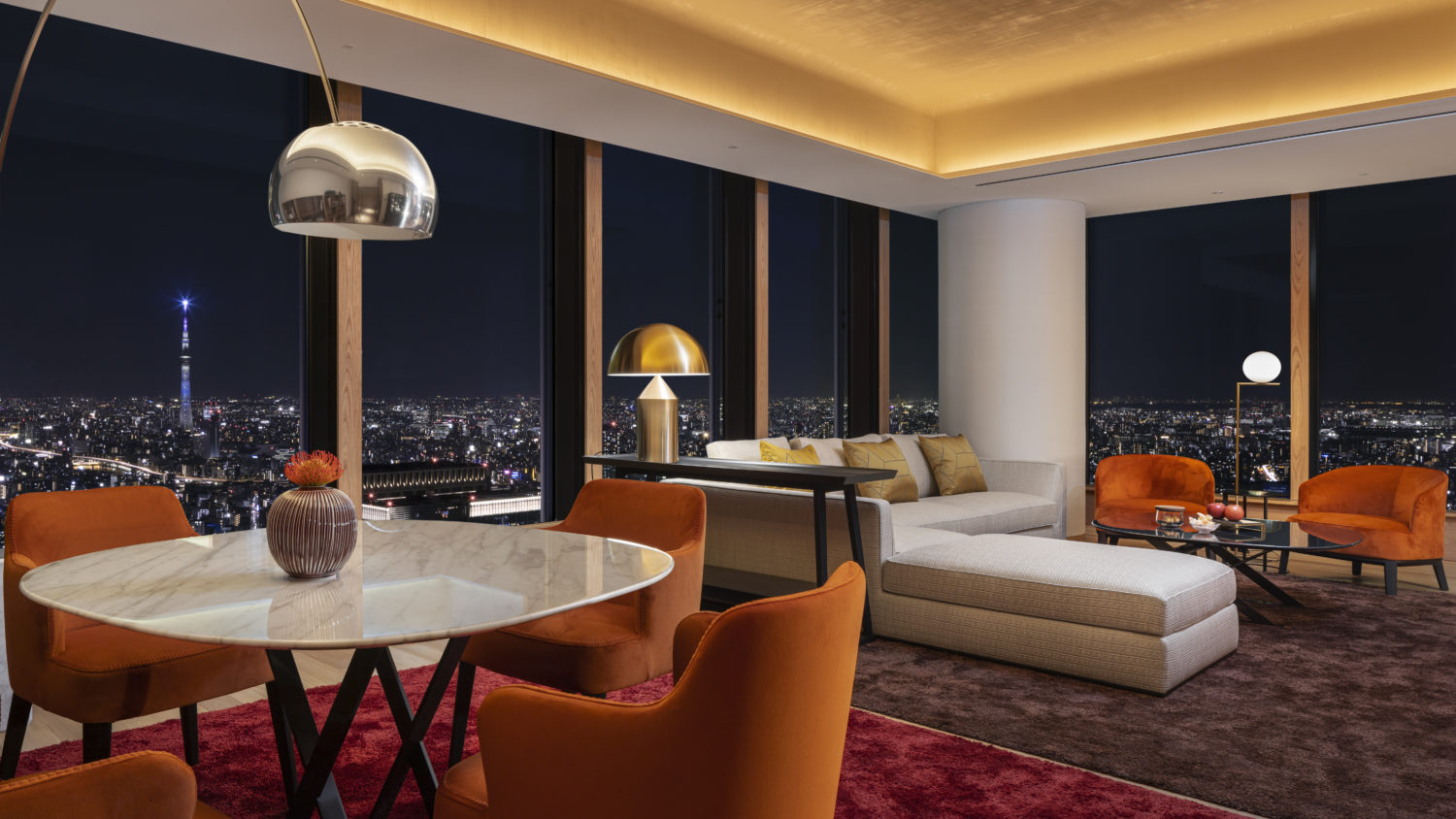 Wake up at Bulgari Hotel Tokyo 07:00
The latest addition to the nearly 4,000 hotels in Japan's capital, Bulgari Hotel Tokyo is certainly not just another hotel. The perfect marriage between modern Italian design and Japanese traditions, Bulgari's legacy of unrivalled luxury is at the heart of this sky parlour-ed jewel. Occupying the 40th to 45th floors of the Tokyo Midtown Yaesu, its central location is a stone's throw away from Tokyo Station, giving you easy access to the rest of the land of the rising sun, via Shinkansen, Japan's esteemed bullet train service. It is also walking distance to the Imperial Palace and vibrant shopping districts, Ginza and Nihombashi. 
As soon as you step out of the elevator and onto the 40th floor, it is as if you have been transported to a different world. A respite from the busy streets of the city – tall, dark and sleek corridors lined with vintage photographs of chic guests outside other Bulgari locations, welcome you to an opulent slice of serenity.
All rooms offer panoramic views of the city skyline through a full-length glass facade, with the most spectacular sunsets through the west-facing rooms. The premium rooms measure 56 metres each and bedecked with Italian furniture, including the most sumptuous of beds to ensure a perfect night's sleep. The grandiose monochrome bathroom boasts a shower room, double vanity unit and commodious bathtub.
@bulgarihotels
2-2-1 Yaesu, Chuo-ku Tokyo 104-0028 Japan
Gym/spa 07:30
Bulgari hotels are renowned for their iconic palatial spas and the spa in Tokyo is no exception. A 1000 square metre aerie on the 40th floor, the Bulgari Spa features nine treatment rooms, including a spa suite and two double treatment rooms. The 25-metre indoor pool is ensconced in floor to ceiling glass windows, alongside the T-shaped jacuzzi against an ornately tiled wall gilded with gold, grey and green. 
The steam and sauna areas are separated by gender and is completed by a small public bathing area where guests can relax to the view of Tokyo's breathtaking skyline. There is also a state-of-the-art fitness centre with personal trainers on call to keep you at peak optimum fitness.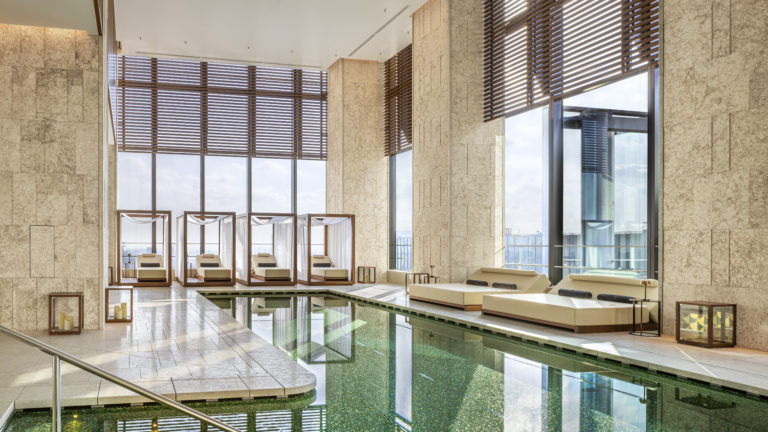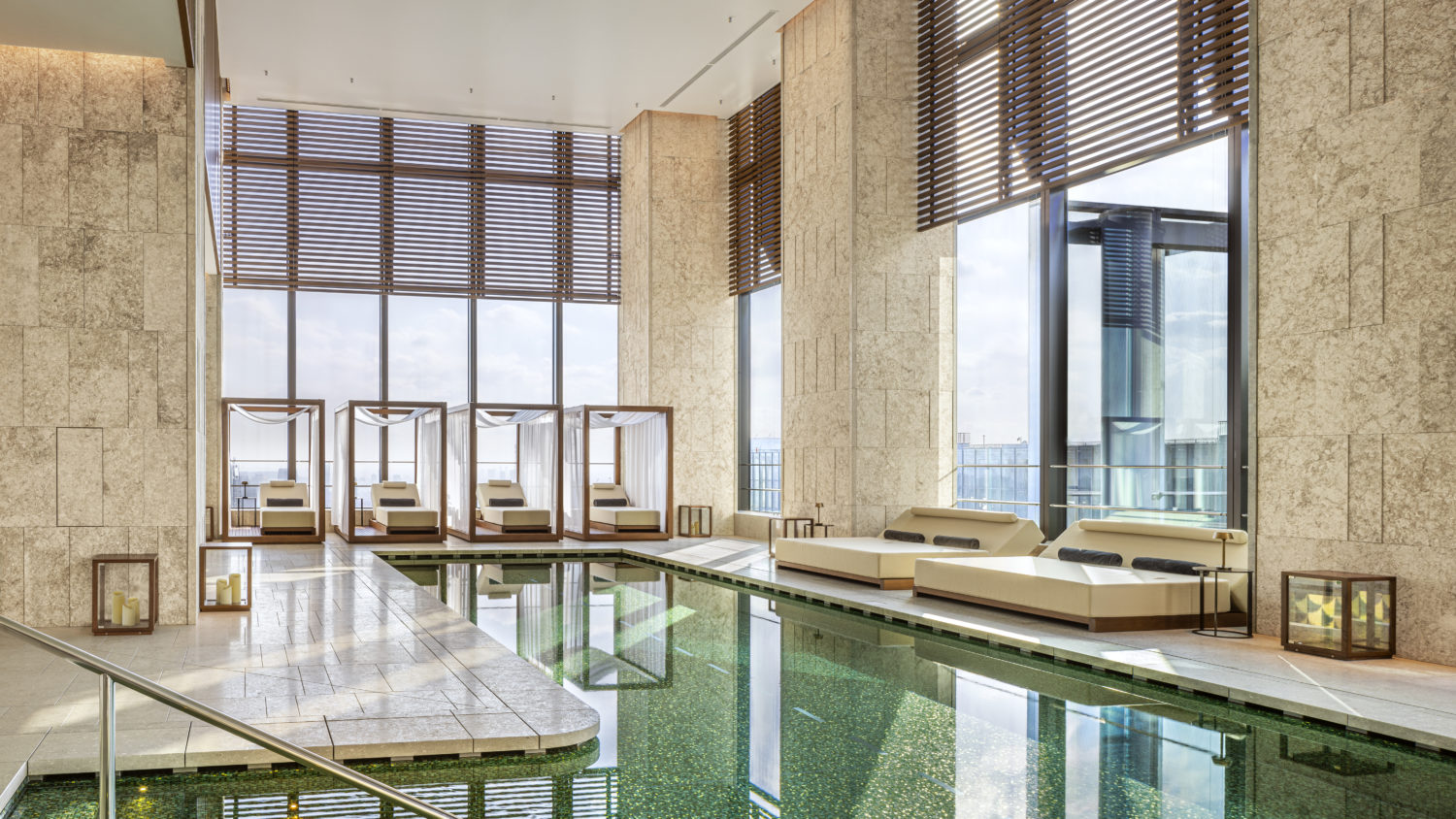 Breakfast at Il Ristorante – Niko Romito 08:30
Niko Romito's is one of the world's most celebrated chefs, with three Michelin stars under his belt for Il Restorante – Niko Romito in Milan, Bulgari promises its guests the breakfast of dreams and does not disappoint. With set menus for Italian, Japanese, American, Chinese and even a healthy menu, you are truly spoilt for choice.
When in Japan, opt for the Japanese option. It comes with roasted green tea, steamed rice, Shinsu miso soup, seasonal vegetables and salmon, egg custard, spring baby sardines, boiled bamboo shoots and seaweed with sliced beef, baked salmon and fish cake, Japanese pickles and sliced seasonal fruits.
Imperial Palace 10:00
A scenic walk through the city, the Imperial Palace is a historical landmark with ruins of Edo Castle, which had stood proudly since 1457 until it was devastated by World War II. As the current residence of the current Imperial Family, you are unable to enter the inner palace grounds, however, it is still a sight to see.
The large parkland is surrounded by moats and huge stone walls surrounded by high rise buildings and skyscrapers. Head to the East Gardens of the Imperial Palace, it is a botanical Eden with seasonal blooms, an enchanting woodlands, and large pond leading to a calming waterfall.  
Explore the streets of Harajuku 13:00
Best known for the eclectic street fashion of Harajuku and the origins of kawaii (cute) culture, the popular Takeshita Street has also become synonymous with street food, especially crepes. Try Marion Crepes, Japan's iconic crepe shop, with humble beginnings starting out in a food truck in 1976 and is still considered the quintessential Harajuku street food. With both sweet and savoury options such as Honey Nut Lemon and Teriyaki Chicken.
Peruse the gothic Lolita and cosplay looks, take a picture in Purikura, a Japanese Photo Booth, to commemorate your trip or shop in the trainer shops that will please any sneaker head.
Visit the Meiji Jingu 15:00
The Meiji Jingu is a shrine dedicated to the deified spirits of Emperor Meiji and his consort, Empress Shoken in 1920. As soon as you walk through the torii gate, tall forested trees (which grew from 100,000 trees donated by the people) line the path for a wonderfully grounding walk.
In the middle of the forest sits the shrine complex where visitors can make offerings at the main hall, write out one's wish on an ema, a wooden wishing plaque, and hang it in the shrine for the gods to receive. The shrine is an impressive copper coloured building with a gabled roof and wooden beams at the front. Visitors can donate and make a wish to the gods here.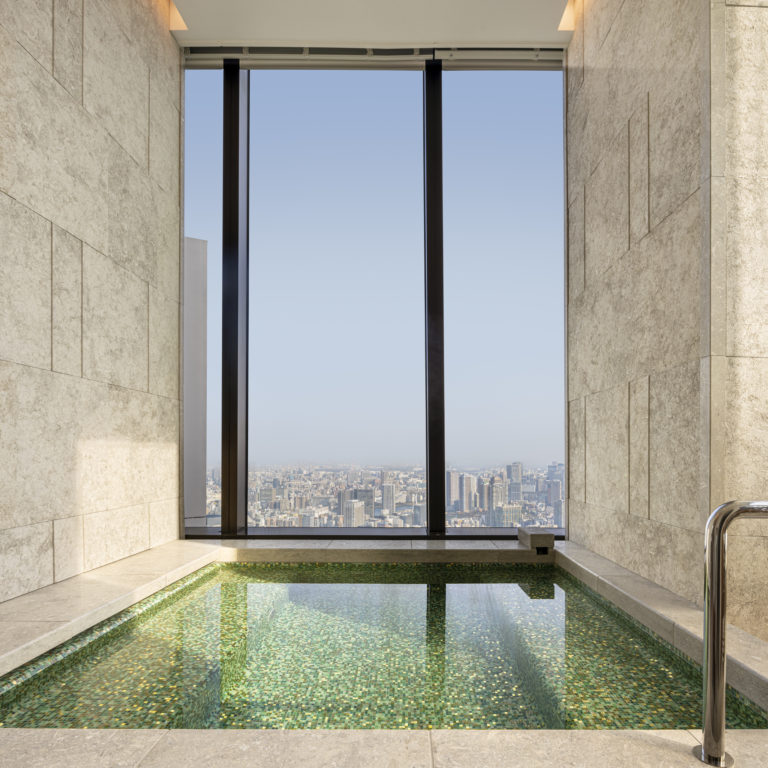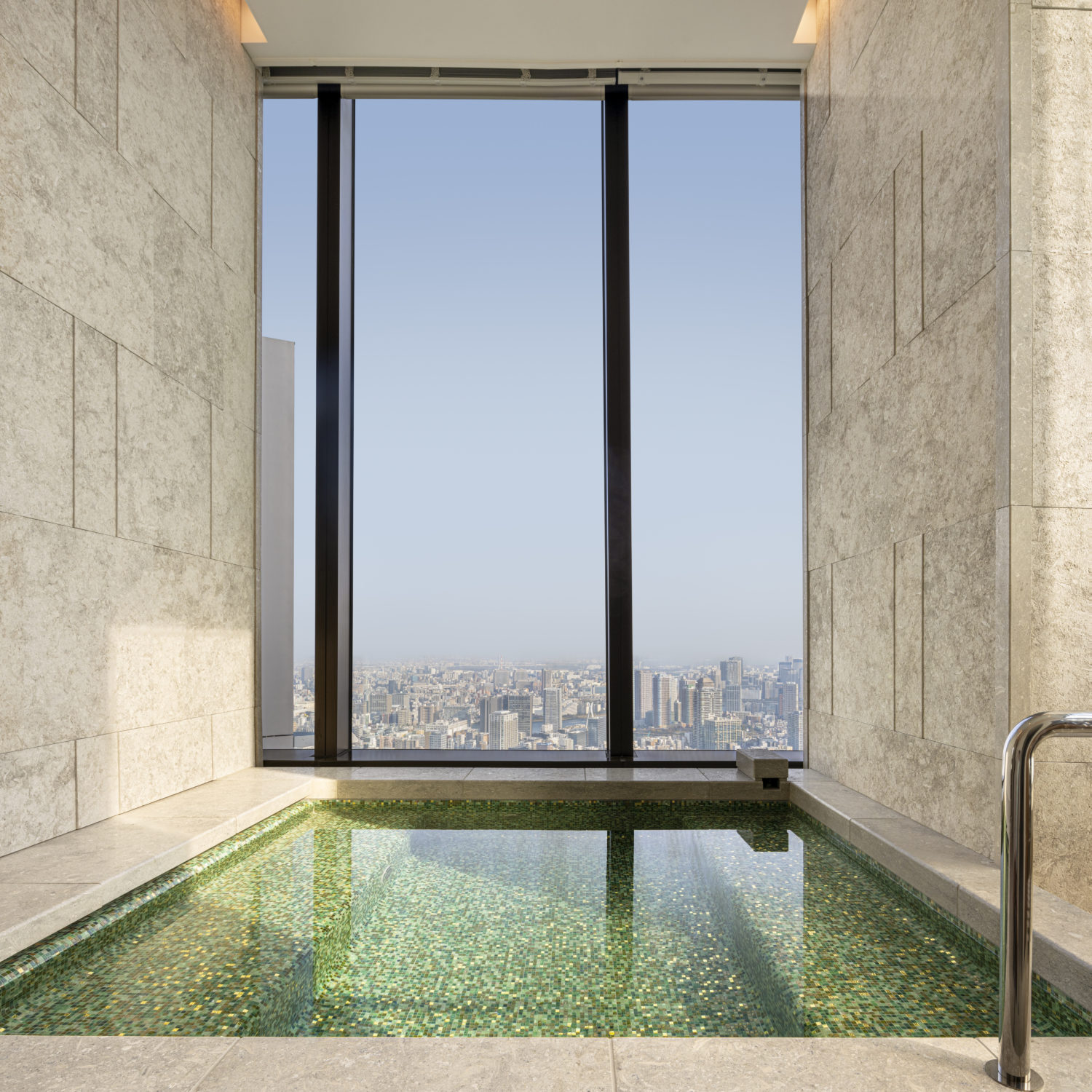 Starbucks Shibuya Scramble Viewing 17:30
When in Tokyo, one must experience crossing the iconic Shibuya Scramble. Once the pedestrian lights turn green, it is pure chaos as everyone crosses in different directions. For the best view and location, head to the Starbucks on the second floor.
starbucks.com/store-locator/store/3972/shibuya-tsutaya-21-6-udagawacho-shibuya-ku-13-150-0042-jp
Japan, 〒150-0042 Tokyo, Shibuya City, Udagawacho, 21−6, Q Front, 1F
Dinner at Kaikaya By the Sea 18:30 
Reminiscent of a beach shack, the graffiti-ed anime fish exterior of Kaikaya By the Sea creates a very apt impression of what to expect for the evening and that is convivial. The staff greet you like old friends as you walk into the rambunctious restaurant, the wooden furnishings provide a laid back atmosphere, alongside the Polaroids of visitors adorning the walls. You are in good company, Norah Jones, Jesse Harris and Leonardo Dicaprio have all graced these walls. 
Mr Tange, both owner and chef, has ties with local fishermen in Sagami Bay to offer the freshest seafood and has created a kaleidoscopic menu inspired by his diverse interests. Opt for the Seven Kinds of Fresh Fish – beautifully presented assorted sashimi. Tuna Spare Rib Style, a house special that is not to be missed, barbecued to perfection for that crisp bite and soft centre. The Hotategai no Risotto Okoge is a Gorgonzola cheese risotto pancake topped with slices of scallop and pan fried until gold brown.
@kaikaya_netshop
23-7 Maruyama-cho, Shibuya-ku, Tokyo
Bulgari Bar 21:30
Head back to the Bulgari Bar for a night cap, located on 45th floor, it is the pinnacle of the hotel. Set between two rooftop terraces, the Bulgari Bar is conceived of like an old pavillon in a historical Italian garden surrounded by the Tokyo skyline. Inside, the bar's a lofty atmosphere is created with cosy Italian furniture and panache wooden accents. The statement wall behind the large slick bar is an ode to their Japanese home with oriental mural of peacocks and sakura.
Their signature cocktails are the best expression of Japanese and Italian craftsmanship. Try the Cedro & Pesca, a blend of Cedro, peach, milk wash of herbs and spices and kokuto Okinawa sugar – a creamy and refreshing combination. Pair it with the Profiterole, a gourmet reimagining of the classic dessert.
Take a moment to take in the glittering lights before heading down to your room for a decadent night's sleep.