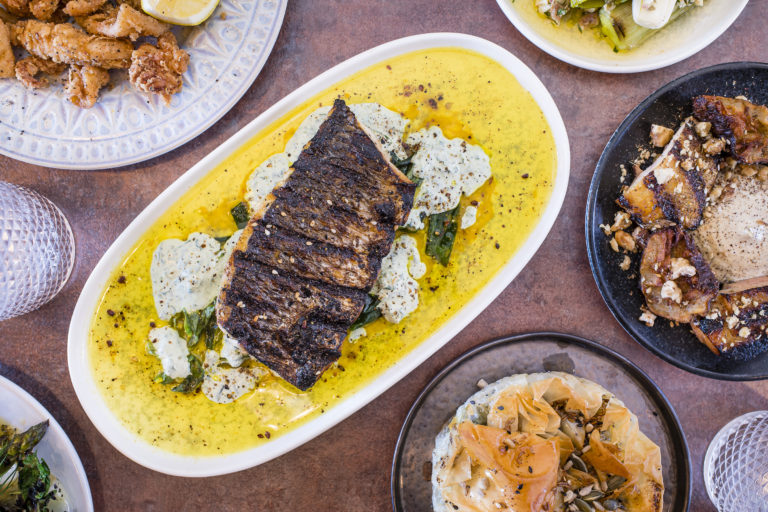 The best restaurants are so often the ones that are tucked away from plain sight. Set in Brighton's intricate maze of twisting alleyways known as The Lanes, Burnt Orange certainly has a 'tell your friends' buzz about it. The owner, Razak Helalat, is a Brighton and Hove-based restauranteur – introducing the city to the supremely popular Coal Shed and Salt Room, the former specialising in chargrilled steak, and the latter in coal-roasted seafood. Burnt Orange takes things in a new direction, presenting a menu focused primarily on smoky, wood-fired flavours.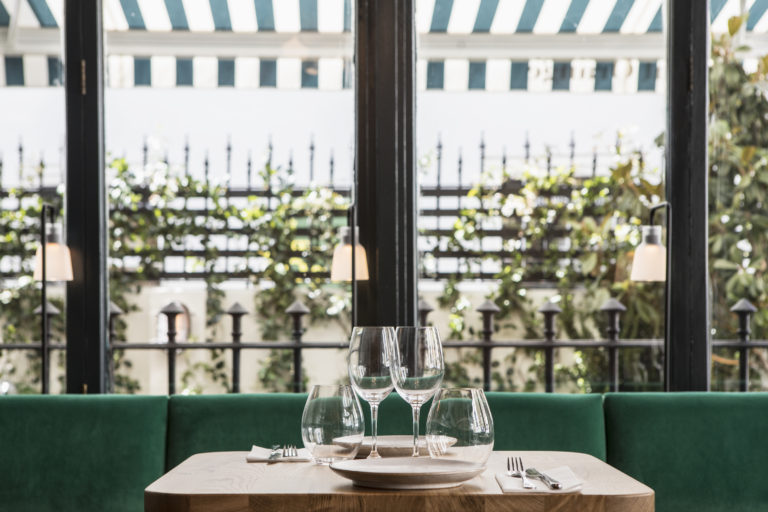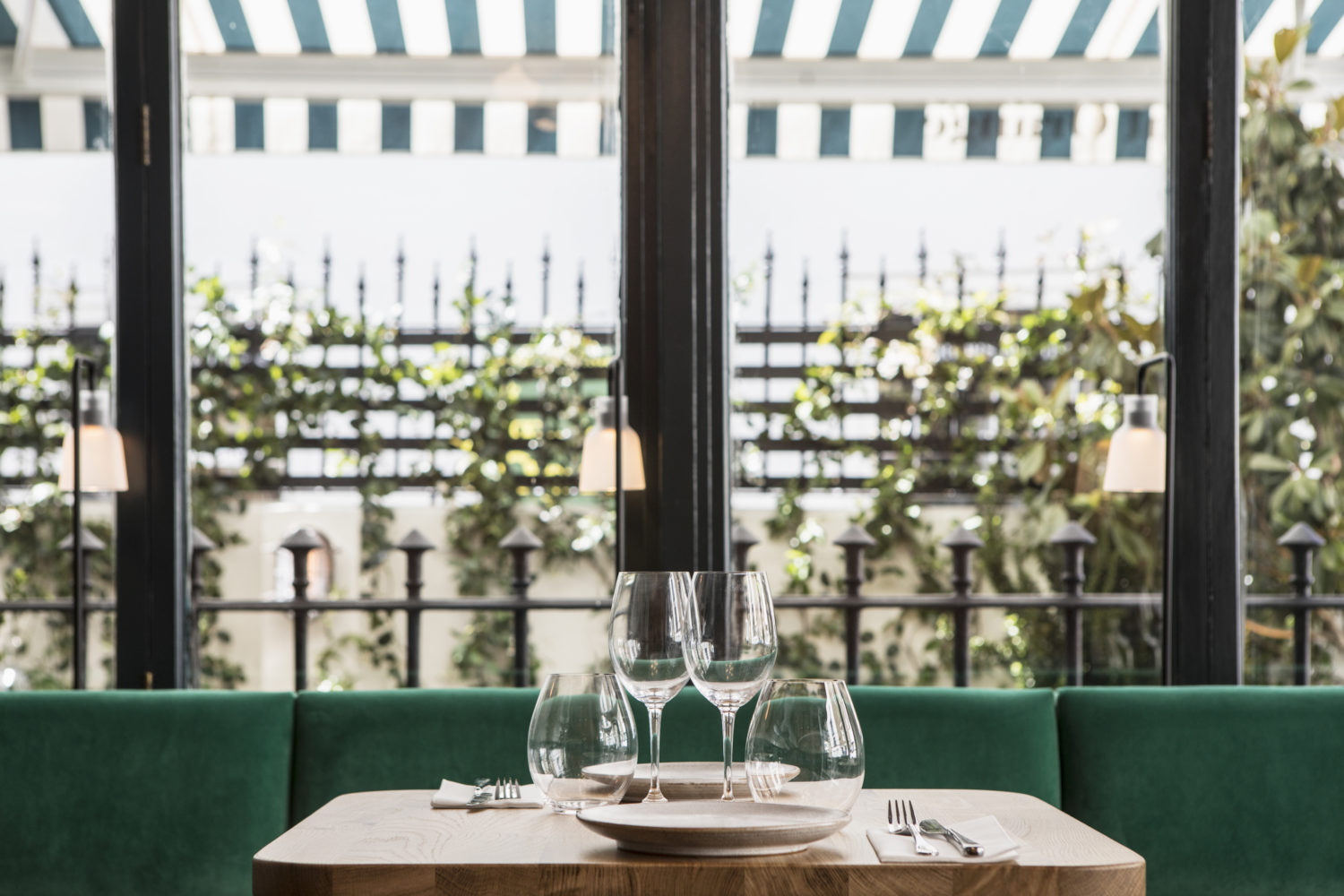 Although the interior of the restaurant looks more than inviting, enticing us with its cobbled stone walls, wood-laden bar and sophisticated colour palette of petrol blue, emerald green and burnt orange (a subtle nod to the name), we opt to sit outside on the stunning terrace. Set behind the bespoke wrought-iron gates, a tranquil courtyard awaits. Striped awnings provide elegant shelter whilst rattan-style chairs are draped with cosy blankets for those slightly chillier evenings. The terrace is filled with all kinds of vibrant green potted plants, trees and wall-climbers, creating an oasis that transports you to your favourite European city.
Guests can choose to order from the main menu or opt for the 'Burnt Orange Experience', a selection of the restaurant's favourite dishes. We decided to pick out our own, although our choices reflected most of what was on the expertly curated list. The menu is designed with grazing in mind, encouraging guests to forgo the cutlery and enjoy the social benefits of sharing small plates.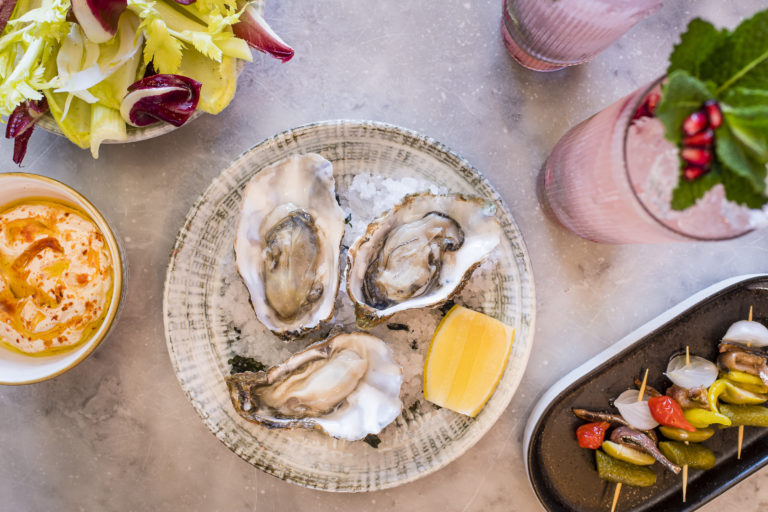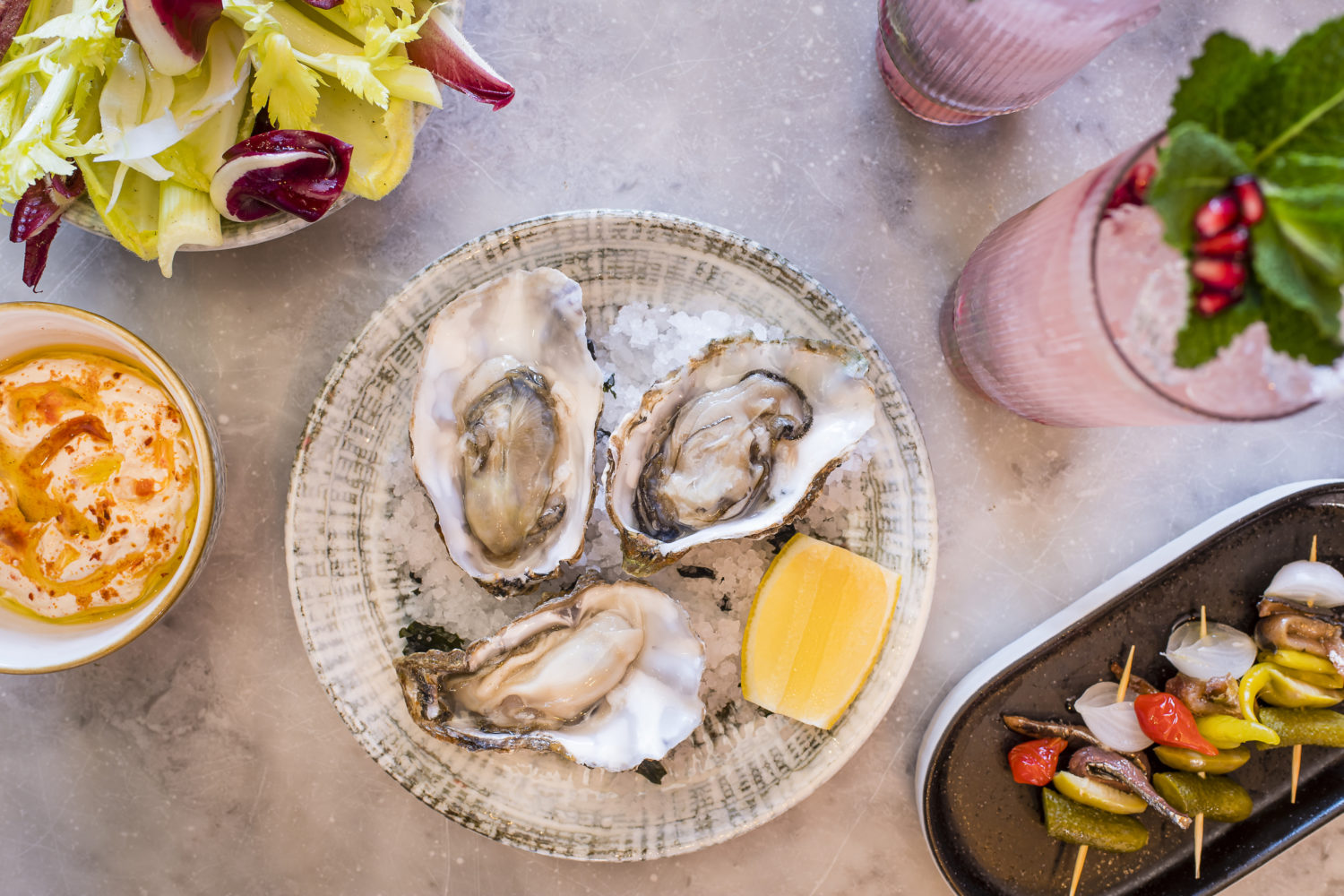 We teared into the wood-fired flat bread with enthusiasm, dipping the warm, charred dough into the pool of sesame brown butter sitting in the centre. Once we'd soaked the delicious lake of butter dry, we dived straight back in, this time scooping large quantities of the roasted garlic and cumin hummus onto the torn pieces of bread, delighting in the crunchy texture from the spiced hazelnuts sprinkled on top. Padron peppers were the perfect addition to this starting feast, cutting through the rich flavours with its fresh Persian lime salt coating.
You may think that you've tasted halloumi, but Burnt Orange make you feel like everything you've sampled before was an imposter. Two large slabs of the Sussex-made cheese are grilled until the edges are perfectly charred, these are then doused in wildflower honey and finished off with a sprinkling of fresh mint and crunchy pine nuts. The sweet nectar oozing over the warm, salty cheese is a taste sensation that makes halloumi into something brand new again.
Next to arrive at the table was a plate of smoked lamb shoulder cigars. The combination of the crispy filo exterior and the smoky shredded lamb interior is something so ingenious that you'll wonder why you've never tried it before. A cooling spoonful of Padron yoghurt perfectly complements the rich flavours of the dish.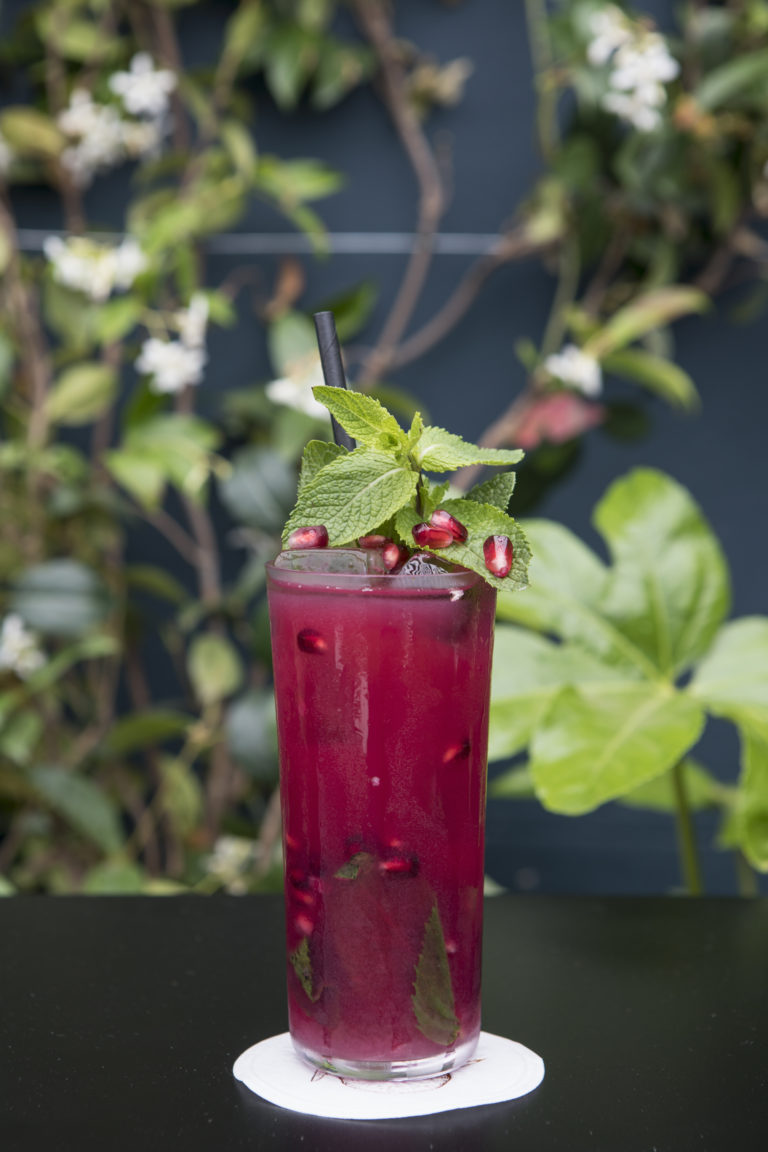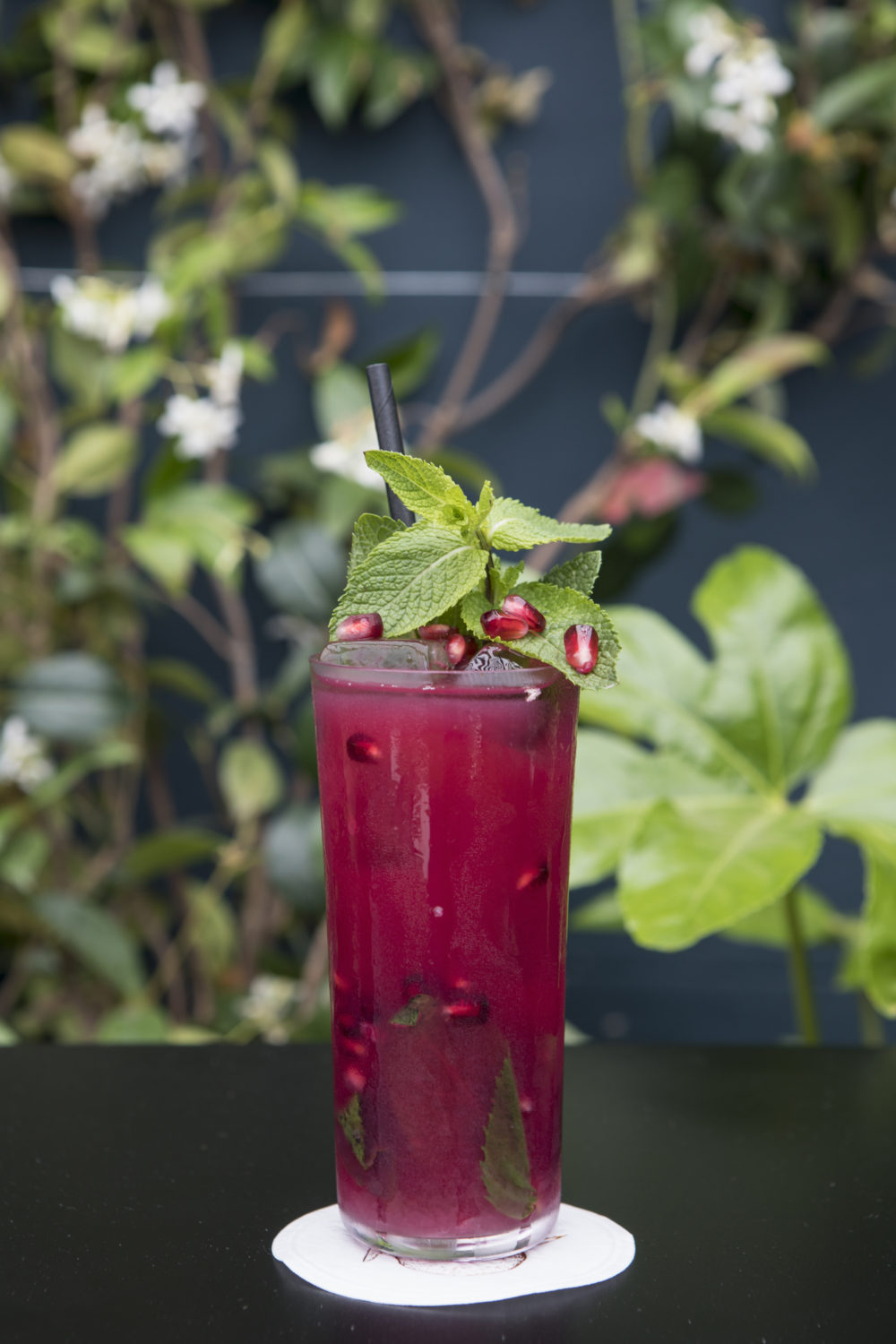 Somehow we've only just reached the business end of the meal. A section of the menu simply entitled 'wood-fired' presents us with barbecued chicken thigh served with truffle aioli and the best-looking potato salad we've ever set eyes on. Melt-in-your-mouth Mangalitza pork belly is skewered and coated with shawarma spices and served alongside a refreshing salad of pickled fennel.
The miso aubergine is something of a scene-stealer – a large wedge of the vegetable combines wood-fire smoke and a rich miso glaze to create something barely recognisable to its origins. A sprinkling of fried onions and pomegranate seeds add the alternative texture you're looking for, whilst a bed of sour cream is a welcome change of pace. A very special mention goes out to the skillet-baked potatoes served with herb cream and sheep's cheese – a side of champions that could edge onto the main stage at any moment.
Desserts are not the star of the show at Burnt Orange, but they do allow you to take a step back from all of the rich, smoky flavours flying around in the main spectacle. A delicate sliver of lemon tart is the perfect curtain call. As the restaurant mentions on its website, it takes the quality of its drinks seriously. The Burnt Orange Martini and Stone Beach Sour are proper, grown-up drinks that you'd expect to be served in any respectable cocktail bar, a sentiment reflected in their ingredients.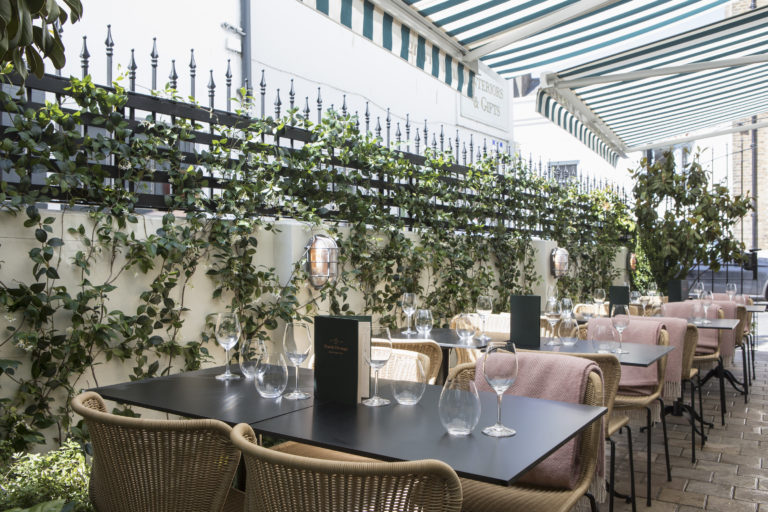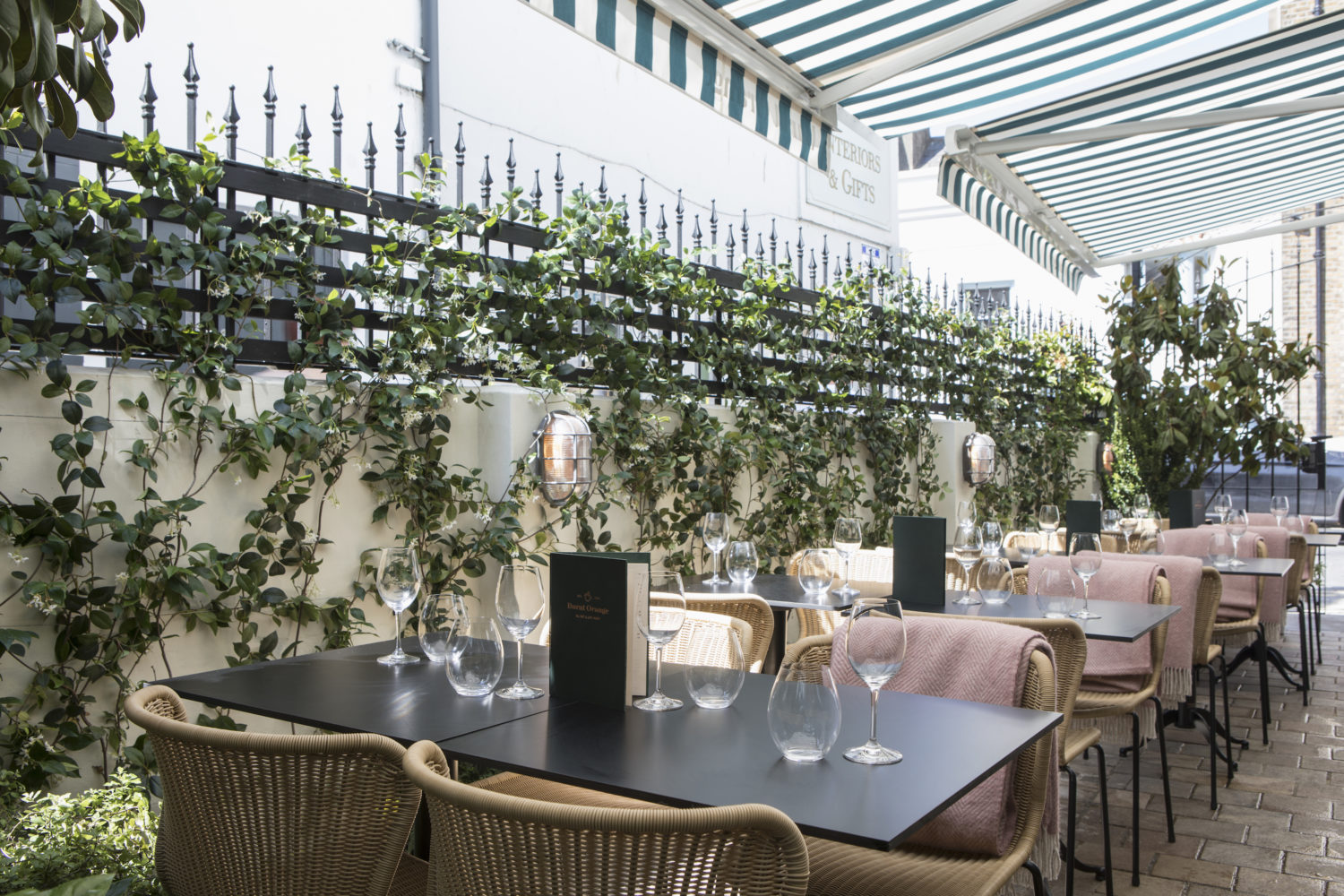 The martini combines Salcombe gin, Cointreau and Lillet Blanc for a clean finish, and a garnish of grilled orange skin provides the signature touch. The Stone Beach Sour is a sweet concoction of aged rum, date and maple syrup, lemon juice and angostura bitters. The restaurant is so confident that you'll enjoy their cocktail creations that they've introduced 'late-night' table bookings for those looking to unwind and enjoy some well-made drinks in the evening.
Burnt Orange really feels like something to get excited about. The sense of community and togetherness that has perhaps been lacking of late, is a notion that is encouraged through its social menu style and warm atmosphere. Each plate is something you can't help but discuss with those you've chosen to share a table with, an experience that is so often taken for granted. Here, grown-up elegance sits alongside good old-fashioned conversation; the perfect balance of refinement and authenticity. I'm making my next booking as we speak.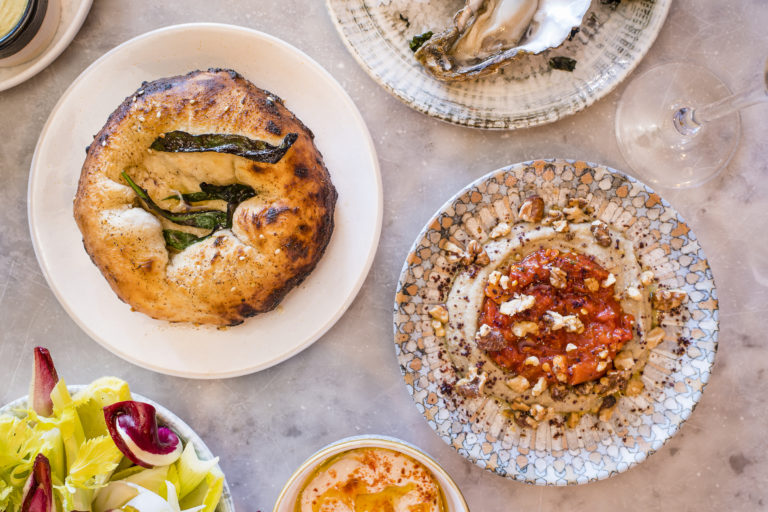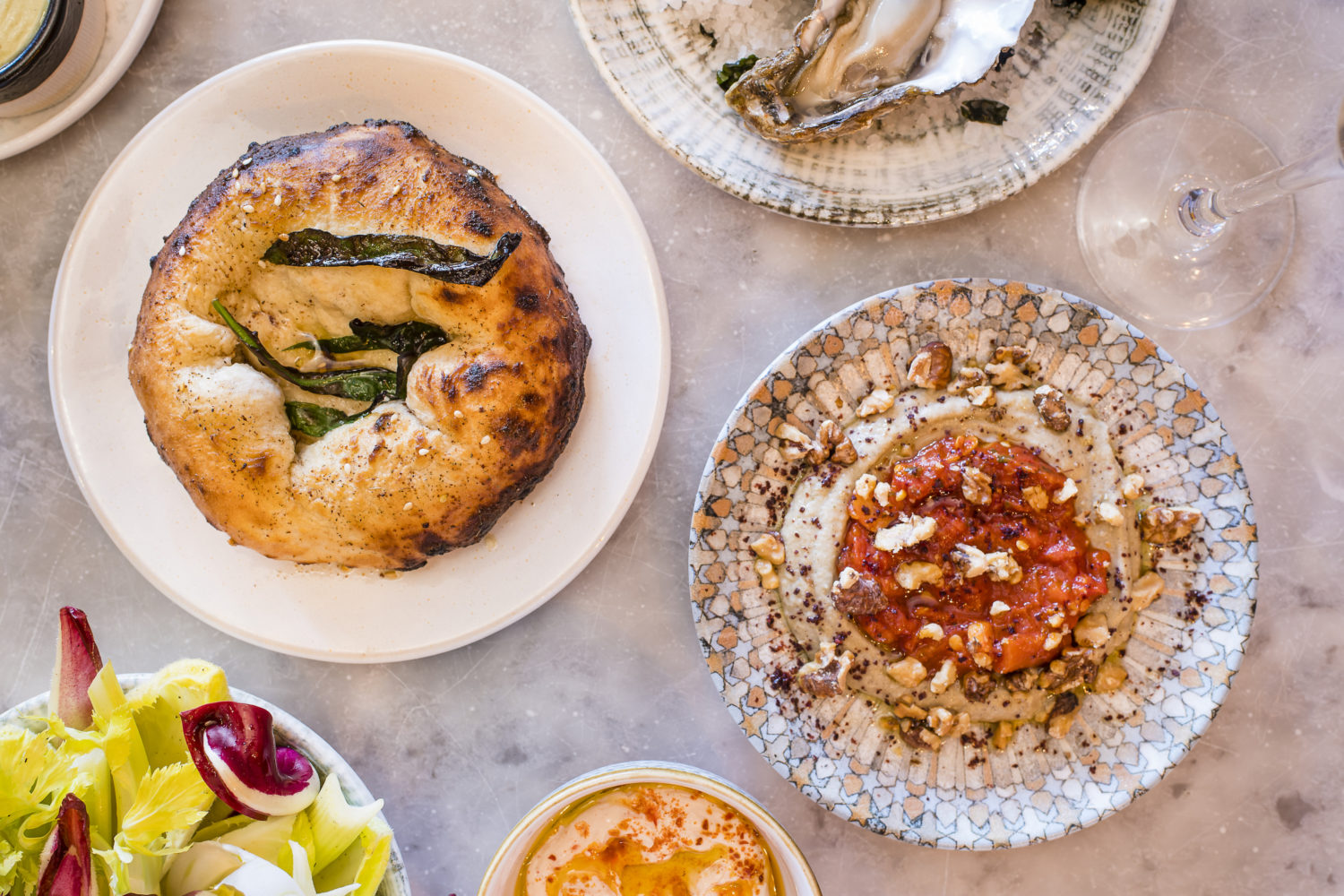 Burnt Orange
59 Middle St, Brighton BN1 1AL