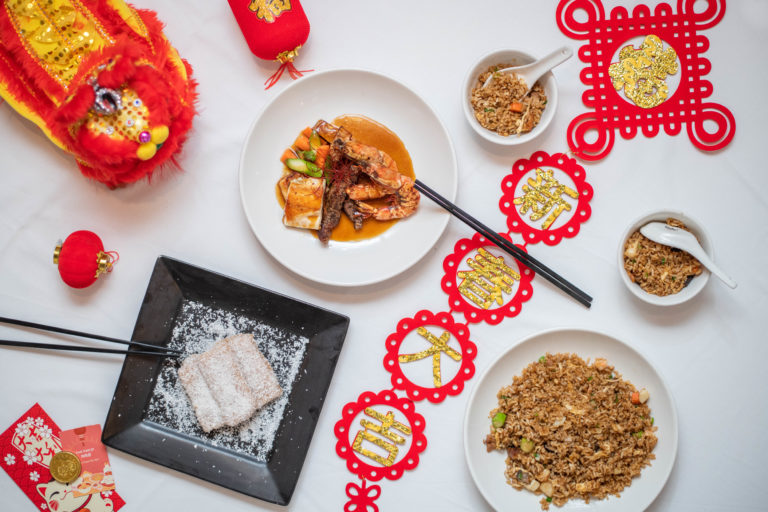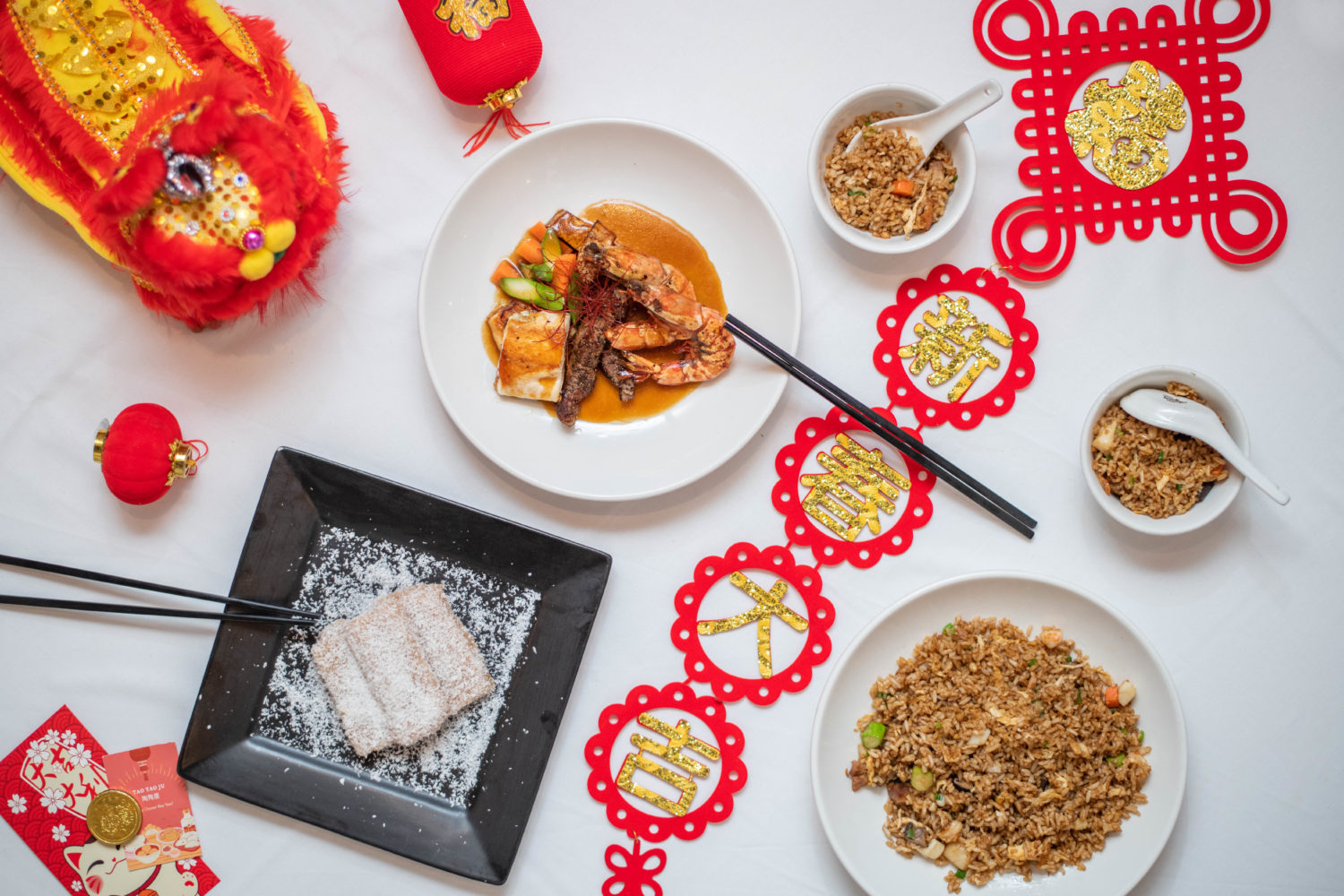 Celebrating the Lunar New Year, China town is buzzing with excitement and wonder at this time of year. That's why an offer to try out Tao Tao Ju's New Year set menu couldn't be missed and, right in the heart of London's Chinatown, the spot couldn't be better. It's hard to stay above the competition in the mass of restaurants, cafes and marketplaces available but Tao Tao Ju manages to pull off both class and comfort with a flourish.
The restaurant is most famous for their excellent Dim Sum, with a full menu of traditional dishes available. We were instead treated to the New Years eight course meal which exposed us to authentic Chinese Lunar traditions and featured some distinct and playful dishes to lead us into the new year.
The staff were attentive and informative, explaining the dishes in full and making sure the inexperienced of us got just as much good fortune for the year. This gift of luck swiftly proved useful as we were just in time to be treated to a Chinese lion dance and a chance to bring fortune as they passed through the restaurant.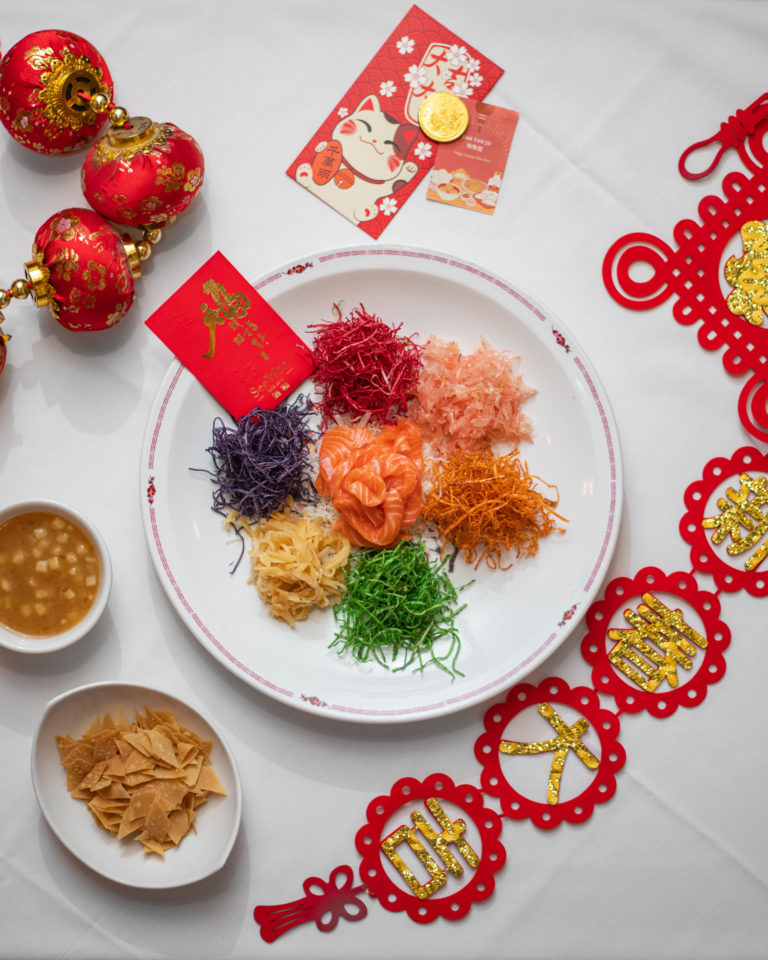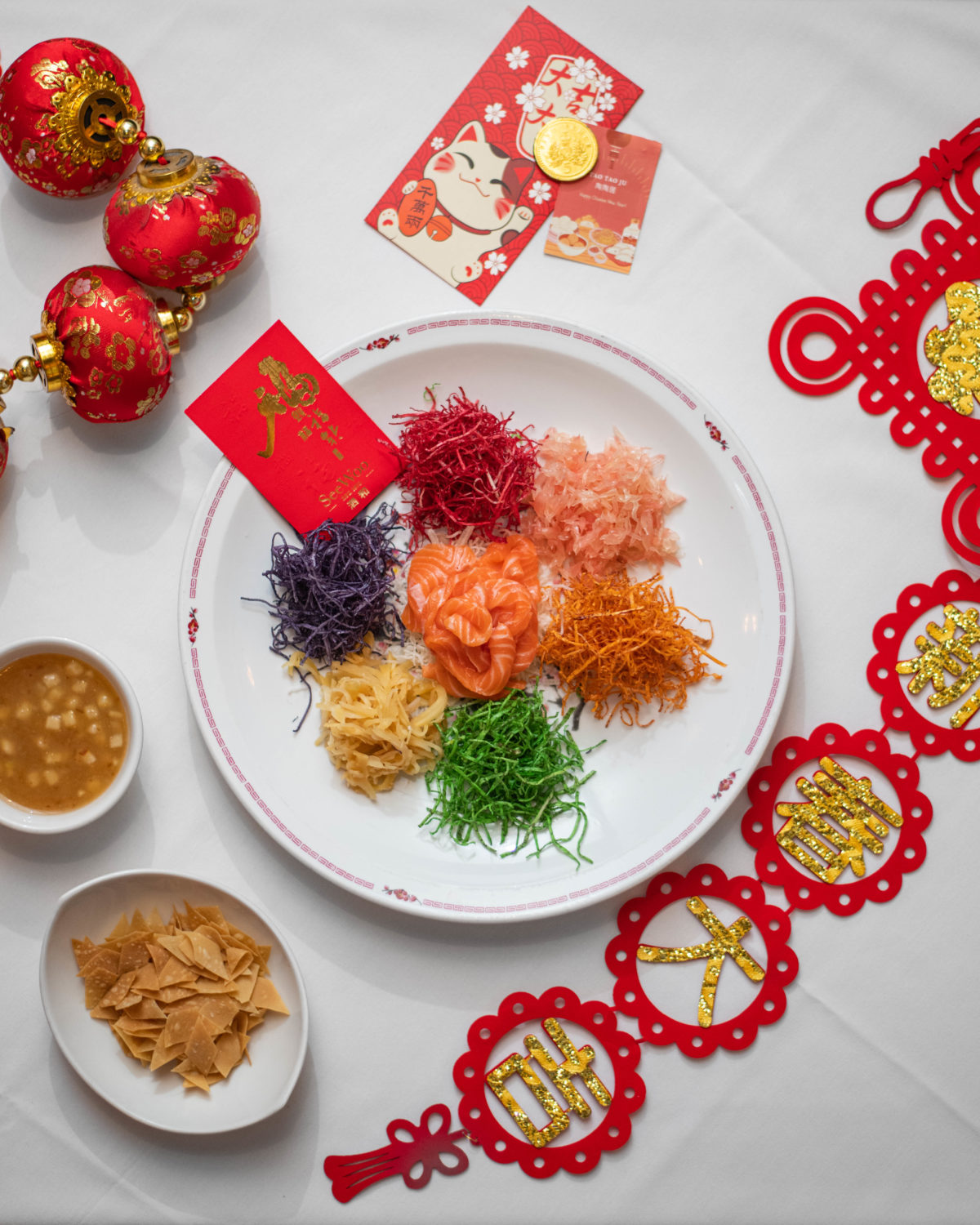 We kicked things off with a celebratory bang. An array of multicoloured fried vegetables, raw Salmon, pomelo and plum were mixed together by all, with wishes of prosperity for the year to make a juxtaposingly sweet, savoury, crunchy and tasty Prosperity Salad. A steamed bun with a mix of pork and vegetable filling continued the initial DIY theme as we piled in every morsel we could fit.
A collection of seabass, perfectly soft beef, fried aubergine and prawns in a silky sauce moved our palette from sweet to savoury with ease before moving on to the main events – mixed fried rice with squid and asparagus, a dish of wilted Chinese greens with mushroom, and the luxuriously rich Sichuan pork trotter. A melt-in-the-mouth slow cooked extravagant pork knuckle in a rich and spicy sauce that fell away from the bone beautifully and tasted even better.
Not to be forgotten, the perfectly cooked scallops on a bed of nutty rice noodles was a refreshing and subtle break in an otherwise powerfully spiced set. Tie the whole thing off with a constant stream of jasmine tea and a coconut sticky rice dessert and we were celebrating the new year in style.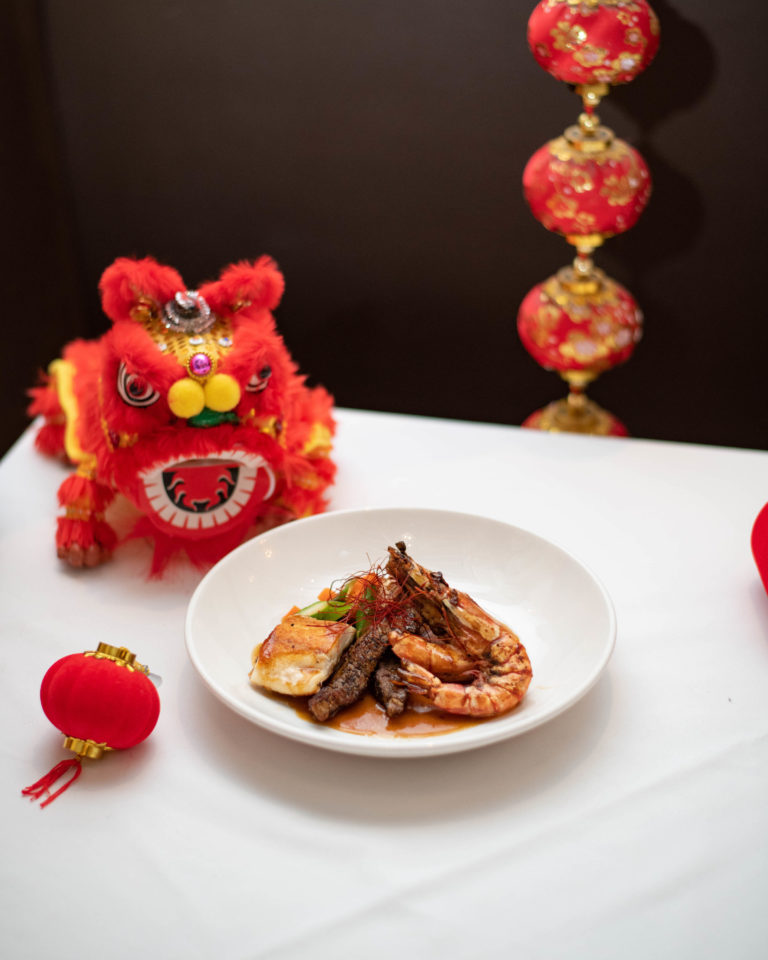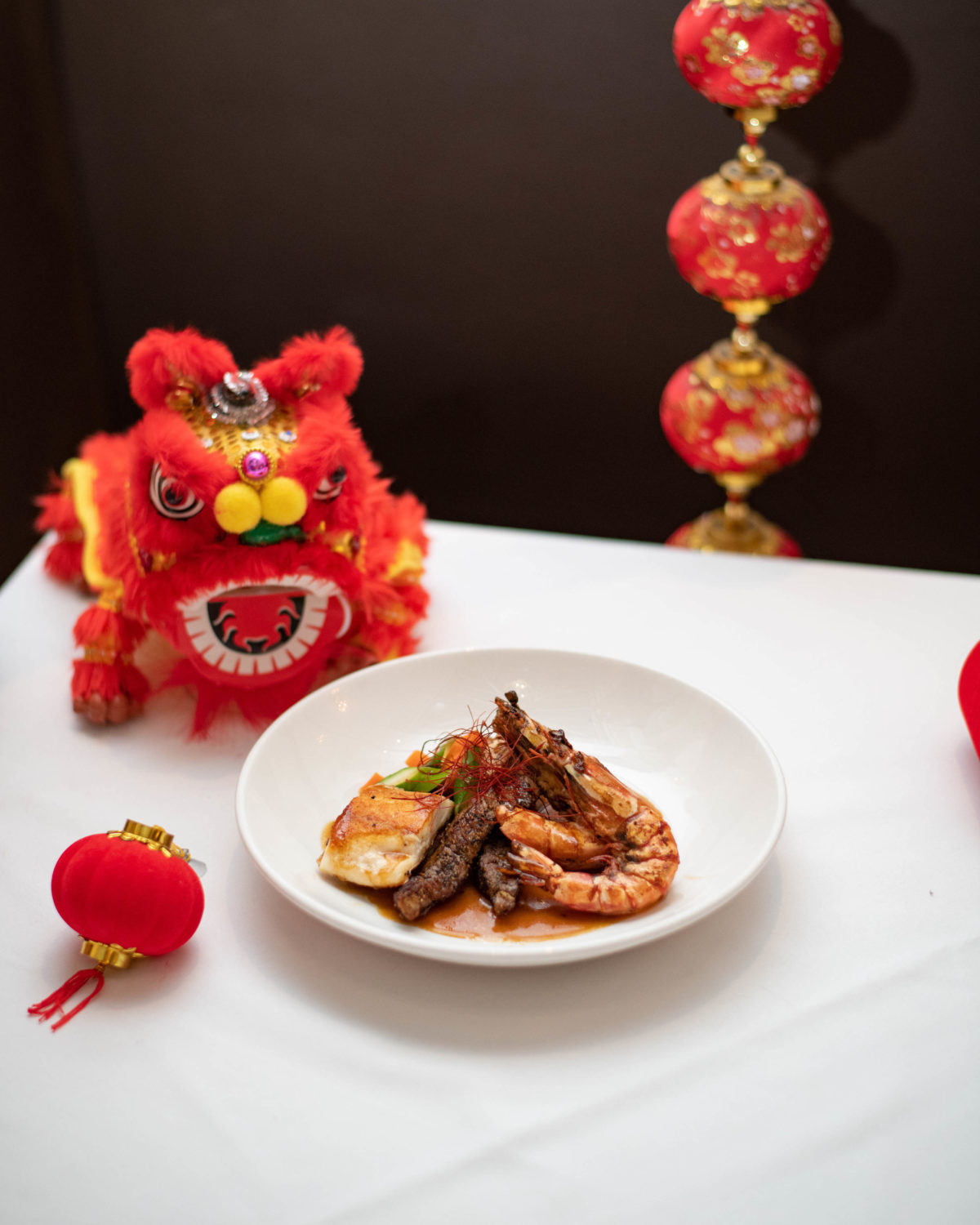 It's easy to forget the pandemic from the vibrant and bustling atmosphere across the whole of Tao Tao Ju. Back to celebration, cheer, good food and good times – an atmosphere that has been cultivated over time to satisfy the demand of tourists and locals alike. With a new go-to Chinese restaurant, our luck and prosperity are already shining as the centre of the city returns to normality.
15 Lisle St, London WC2H 7BE