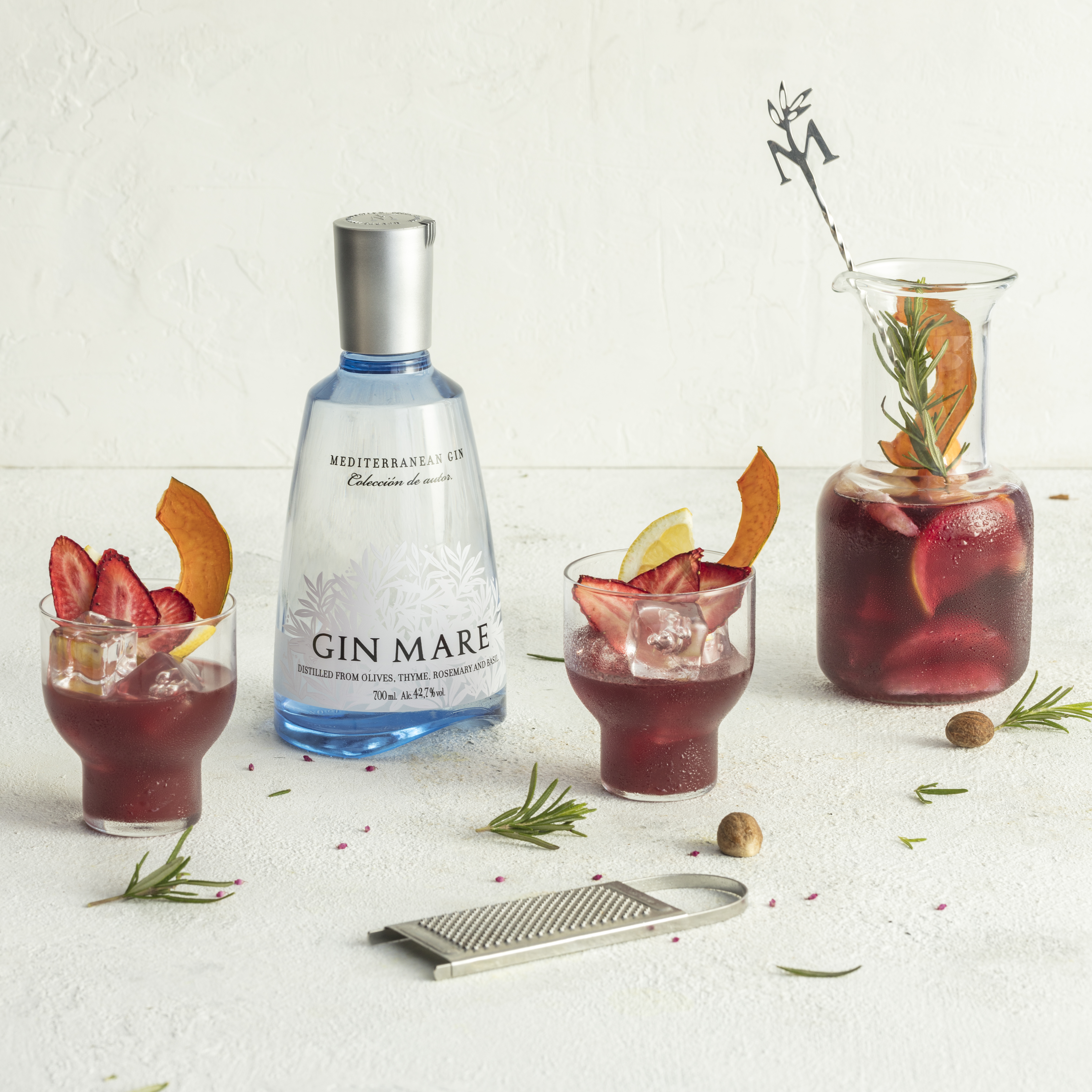 With the 10th Anniversary of World Gin Day fast approaching, Mediterranean tipple Gin Mare have provided the perfect excuse to gather your nearest and dearest to celebrate.
Putting their unmistakeable unique spin on the classic Spanish punch, Sangria Nostrum delicately balances savoury flavours such as lavender, rosemary and Kamm & Sons with the tart sweetness of citrus juices.
Generously complimented by a bottle of your favourite red and a glug of Gin Mare, we couldn't imagine any better way to raise a glass!
If that wasn't quite enough of a celebration, you could always head down to an exclusive pop-up at Shoreditch's Hoxton Hotel, featuring Gin Mare and three other delicious brands! The event is free, so you really have no excuse to stay indoors. Perhaps this should be World Gin Week…
Gin Mare Sangria Nostrum
For one jug (serves 4) combine:
150ml Gin Mare
100ml Kamm & Sons
100ml Lavender Syrup
150ml Orange Juice
50ml Pink Grapefruit Juice
30ml Lemon Juice
2 Handfuls of Chopped Fruit
1 Bottle of Spanish Red Wine
2 Bottles of 1724 Tonic Water
Put all the ingredients into an ice-filled jug before simply stirring and serving into chilled glasses. Garnish with a sprig of fresh rosemary.