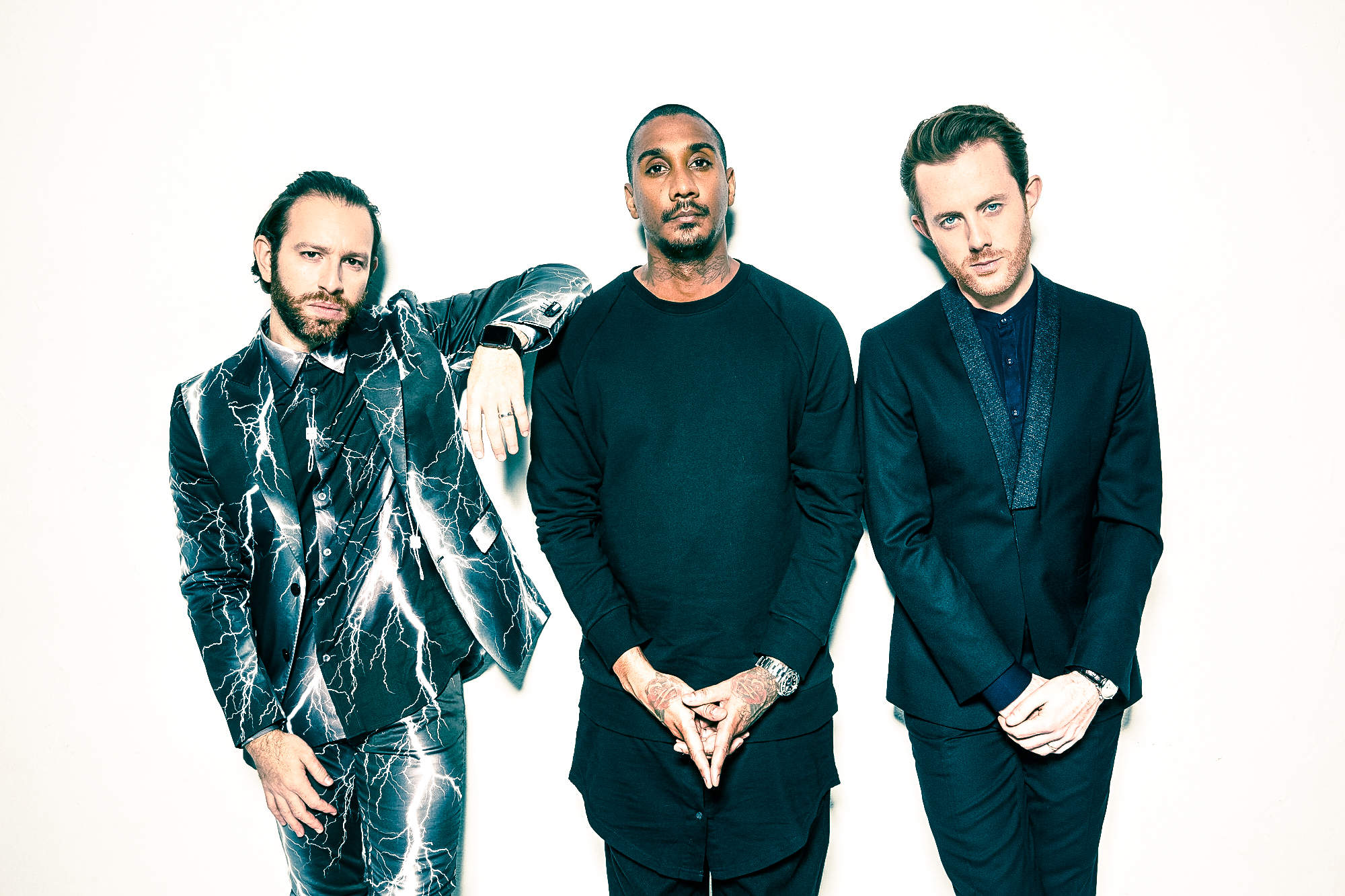 Multi-platinum duo Chase & Status have dominated the charts since 2005, after remixing the Capleton track 'Duppy Man' to stratospheric success. They also shot to fame in 2007, with their number one single 'Pieces' featuring Plan B. The electronic production duo is made up of Saul Milton (Chase) and Will Kennard (Status).
Their 2011 double-platinum album No More Idols was critically-acclaimed and remained in the U.K. Top 40 for 35 weeks. It solidified Chase & Status as two of the most in demand producers in the world. Since then, their fame has grown substantially and the duo have worked with everyone from; Snoop Dogg to Rihanna.
We caught up with Chase & Status to find out more about their latest single 'Spoken Word', featuring George the Poet and the imminent release of their highly-anticipated fourth studio album.
Spoken Word is a great track, we love the 90's vibe. How did the collaboration with George the Poet come about? What inspired the track?
We loved his critically acclaimed first album and instantly knew we wanted to work with him. When we were thinking about the track we referenced the incredible music of Faithless from the 90's. We asked George to think about what he wanted to say if he could speak to thousands of people at a festival and the first thing he wrote blew us away. The track was quick to progress after that.
Your new album is eagerly anticipated to say the least. What can we expect?
The album will come out after the summer. We think it might be our best work yet which is really exciting. We have collaborated with the future stars of British Music for sure, as well as some huge and exciting current names. We generally never reveal features before the album comes out.
You've worked with some of the most important artists in the world, across a multitude of genres. Do you find that to be challenging at all? Which is your favourite genre to work on?
It is challenging as everyone we work with has a different sound. Part of being a good producer is mastering the art of collaboration. Learning how to get the best out of another artist. We are constantly learning that process although it helps when you work with such incredible artists as we have. Drum and Bass will always be our first love but all genres excite us as you can probably hear in our music.
1. What did you want to be when you were younger?
A DJ – through and through – never had any doubts that that was the dream.
2. If you could offer advice to your twelve-year-old self, what would it be?
Learn as much stuff as possible now, because it gets much harder as you get older, especially playing musical instruments!
3. You have 24 hours with no travel restrictions, how would you spend it?
At home with the family probably! We are lucky to spend most of our life travelling. Either that or get as much time in Europe while we can!
4. What is the most exciting thing that has happened to you this year?
Finishing our 4th studio album. It's an amazing achievement and one we never really thought possible when younger. We think it might be the best we have written yet.
5. The film you can watch over and over yet never tire of?
La Haine was a game changer when I was younger.
6. The song that always makes you emotional?
Boy George and Culture Club – Everything I own
7. If you could spend an entire day with anyone uninterrupted, who would it be?
The wife!
8. It is Friday night at midnight, where are you most likely to be?
God knows! Somewhere loud!
9. What is your biggest vice?
Business class is pretty much essential!
10. How would you like to be remembered?
The sound of a generation.
Follow Chase & Status on Twitter: @ChaseandStatus