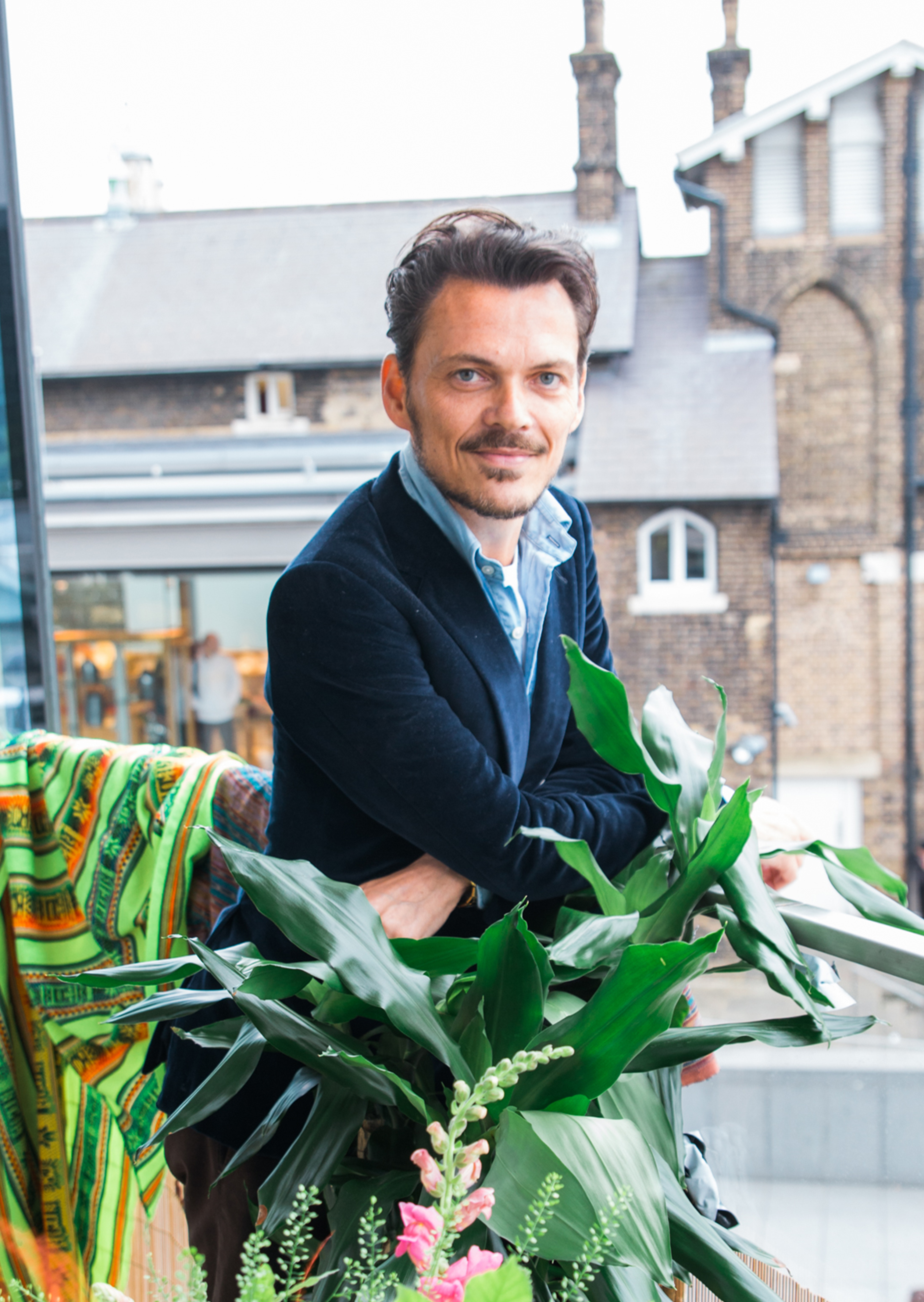 "She's a feminine, sexy free-spirit who is not afraid to be adventurous with her style."
This is the definition of the Matthew Williamson woman.
For many, it's the way she wears her hair, or her alluring stance as she strides into a room. For Matthew, it's her attitude and confidence, she is the enigma, the femme fatale.
She is a wonderfully powerful woman, unashamedly bold as she takes on this black and white world by storm, draped in a flurry of kaleidoscopic colour, and styled by none other than the cult British fashion icon himself. And what woman wouldn't want to feel exalted to the highest version of themselves?
As a male fashion designer, Matthew has a clear vision and a particular message he intends to convey when dressing women, especially when it comes down to the way he would like them to feel when they are wearing his clothes. He revealed, "I want to make women look and feel beautiful; their best possible selves – whether that's achieved with a bikini or a gown, that is always my ethos and aim. It makes me happy and drives me."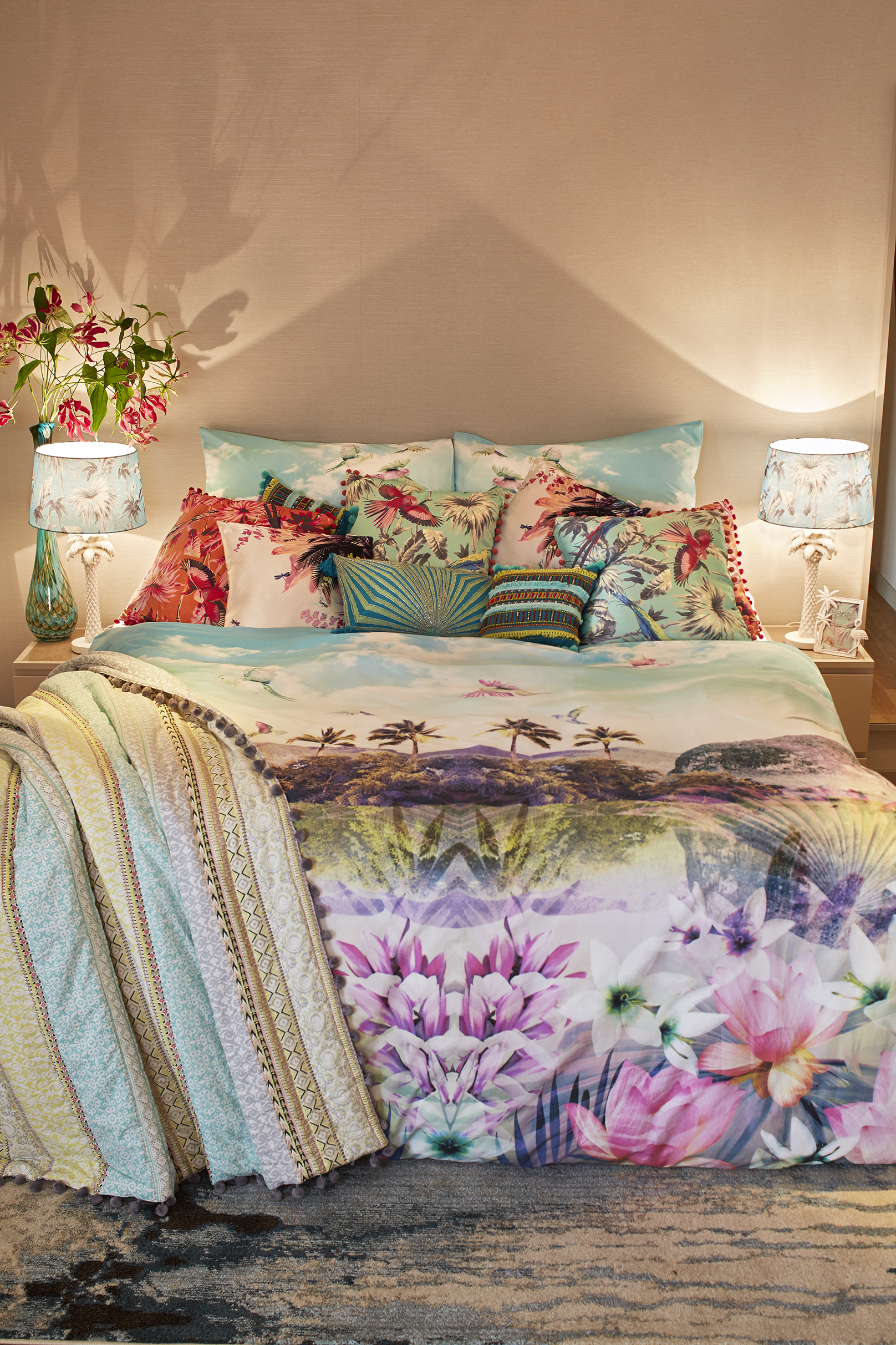 True to his word, Matthew has a natural talent to unleash the inner Goddess within any woman, engulfing her in a whirlpool of colour. In a world full of monochrome, his collections are incredibly ethereal and vibrant. His vast attention to detail and sheer panache for microscopic embellishments allows him to invent wonderful creations that burst with brightness and have a general feel-good factor about them – the true pioneer of boho-chic.
When thinking of Matthew Williamson, peacock feathers and floral motifs instantly come to mind. As I carefully scrutinise every detail of his patterns, I visualise being submerged in a tropical storm and whisked away into a blue lagoon. In awe of all the lavish patterns and intense tones of his designs, I was both perplexed and curious to learn just how his mind managed to conjure up such decorative designs that were ultimately transferred into apparel. Matthew revealed where his inspiration stemmed from, stating, "I find inspiration in the unexpected when travelling. It's not necessarily the typical sunset or white sand beach but unique finds in markets or colour combinations in architecture. I am always on the lookout."
As a result, Matthew possesses this incredible ability to create a narrative within his designs, with the beauty lying in the fact that the story can be whatever the beholder chooses it to be – a figment of their imagination stimulated from what they perceive from his designs. For me, I imagine all kinds of women, from Venus divine to the Queen of the Amazon swathed in Matthew's luscious clothing, celebrating their bodies and utter femininity.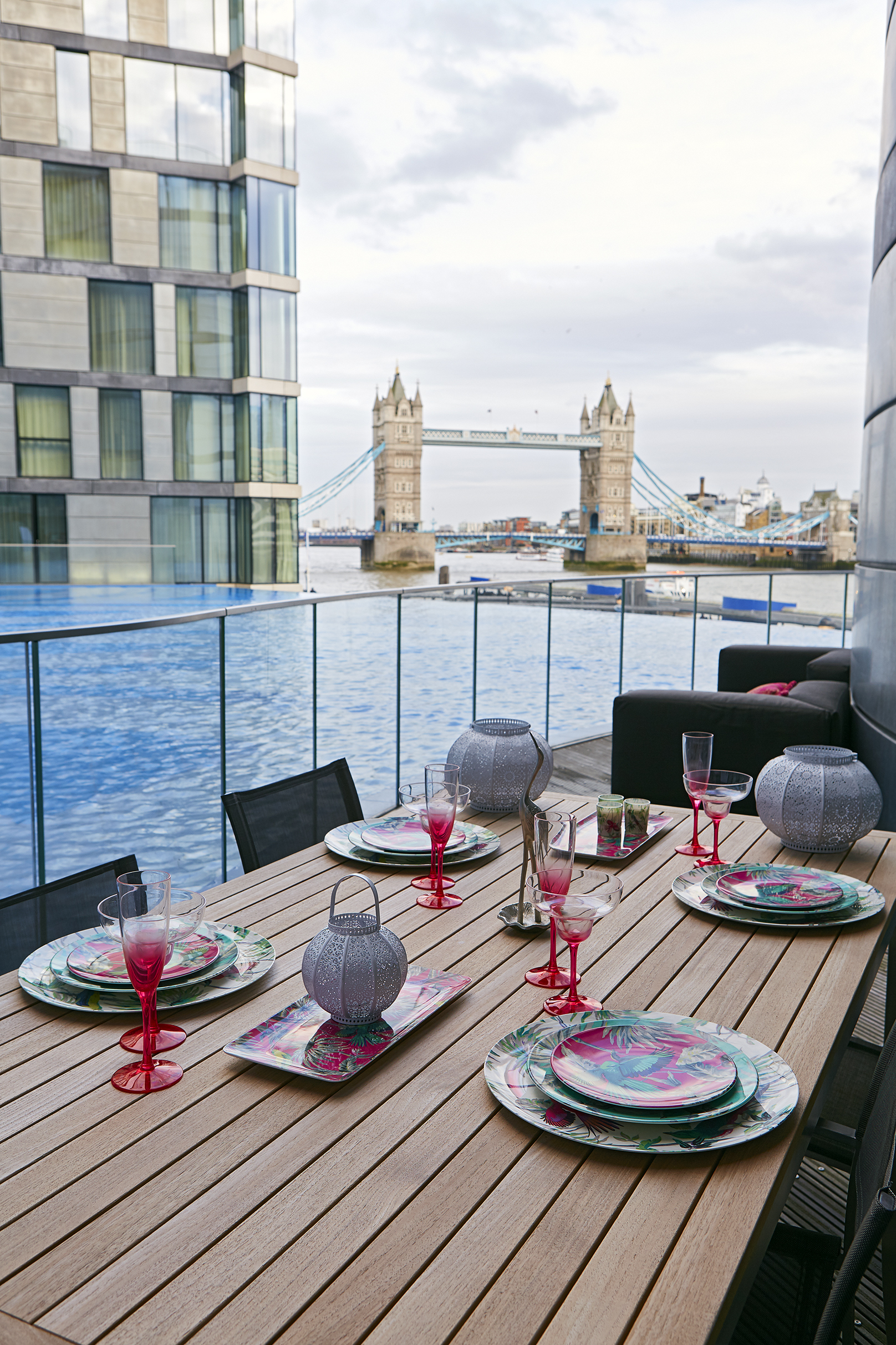 Progressing beyond the borders of fashion, Matthew became one of the very first designers to do high street collaborations, teaming up with high street retailer Debenhams in 2001, and ultimately setting a precedent for designers after him to create "affordable fashion". Further stepping out of his comfort zone beyond the realm of fashion, Matthew has diverged out of apparel and explored into the domains of furniture and stationary. When I asked whether the creative process differ from clothing, he confessed; "Whilst fashion has been my career focus there is such a huge overlap between the industries and I see a real crossover in my work. I imagine a woman who buys one of my dresses also wants a fabulous sofa, notebook and wallpaper too and it's this 360% lifestyle approach to my work which I love most, and I am really enjoying developing this concept".
This successful relationship Debenhams ultimately led him on to his next opportunity to design the Cheval Three Quays apartment. Matthew has magnificently formed a mini-paradise in the heart of the city, using his cardinal style and adding a modern Cuban twist. From Pineapples to patchwork layering, and exquisitely beaded cushions and exotic birds, his collection celebrates the Arts and Crafts movement, and will transport you to a tropical fete.
Matthew revealed, "I've been designing at Debenhams for over 10 years and love the long standing relationship I have with the team who really understand my brand DNA. We try to deliver that DNA at an affordable price so it's a great on-going project. The homeware collection is a favourite of mine and it's ever-evolving. Therefore, I was delighted when this opportunity arose."
Explaining more about the apartment, Matthew continued to describe it, stating, "The apartment at Cheval Quays has been given a make over with all the detailed elements from my homeware line at Debenhams. It's a little haven away from the hustle and bustle of the city, and somewhere to lift the spirit and transport you to a more exotic place."
When I asked if there were pieces from his collection or in the apartment that he had a particular affinity towards, he said, "My favourite pieces in the range are the bedding with embroidered panels on duvets, as well as fringed and quilted throws. Simply changing your bedding can transform your bedroom. I also love the little peacock vase which I will have in my own home too!".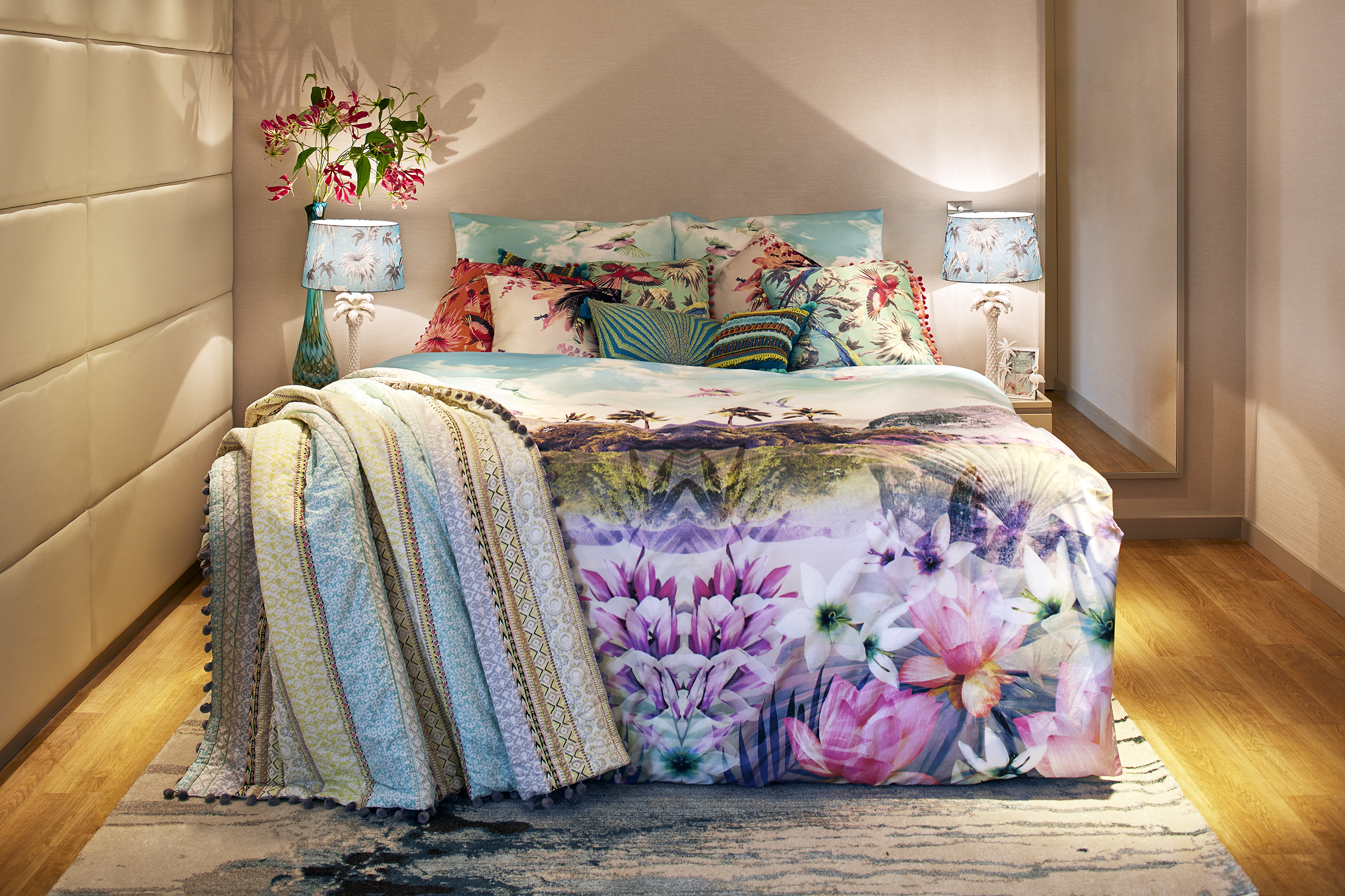 For almost 20 years now, Matthew has stood at the helm of British fashion – an incredibly phenomenal achievement. During those 20 years, fashion has chopped and changed constantly through the ages, from flares to skinny jeans to 90s trends that have currently made a comeback. When I quizzed him on the evolution of the brand over the last two decades, and how he manages to keep up with fashion trends whilst retaining its iconic style, Matthew revealed, "It is great to see how it's evolved over this time. Fashion remains at the core of my brand but now we sell wallpapers, furniture, sunglasses and stationery all on our new website. It's now a fashion and lifestyle brand with a 360º approach to design and it's this aspect which I'm excited about."
For young British fashion designers, there is no greater inspiration than Matthew Williamson. Offering pearls of wisdom to young professionals, Matthew said, "My only real advice to a new designer would be to believe in yourself. If you believe in yourself, what you are making and you are confident you have a unique point of view then you have the foundations for everything else to slot into place. It may take years to come together and lots of hard work but the first step is to be clear on what you are making and ask is it desirable and made with passion, and if so the chances are people will see that and respond positively."
Follow Matthew Williamson on Instagram: @matthewwilliamson