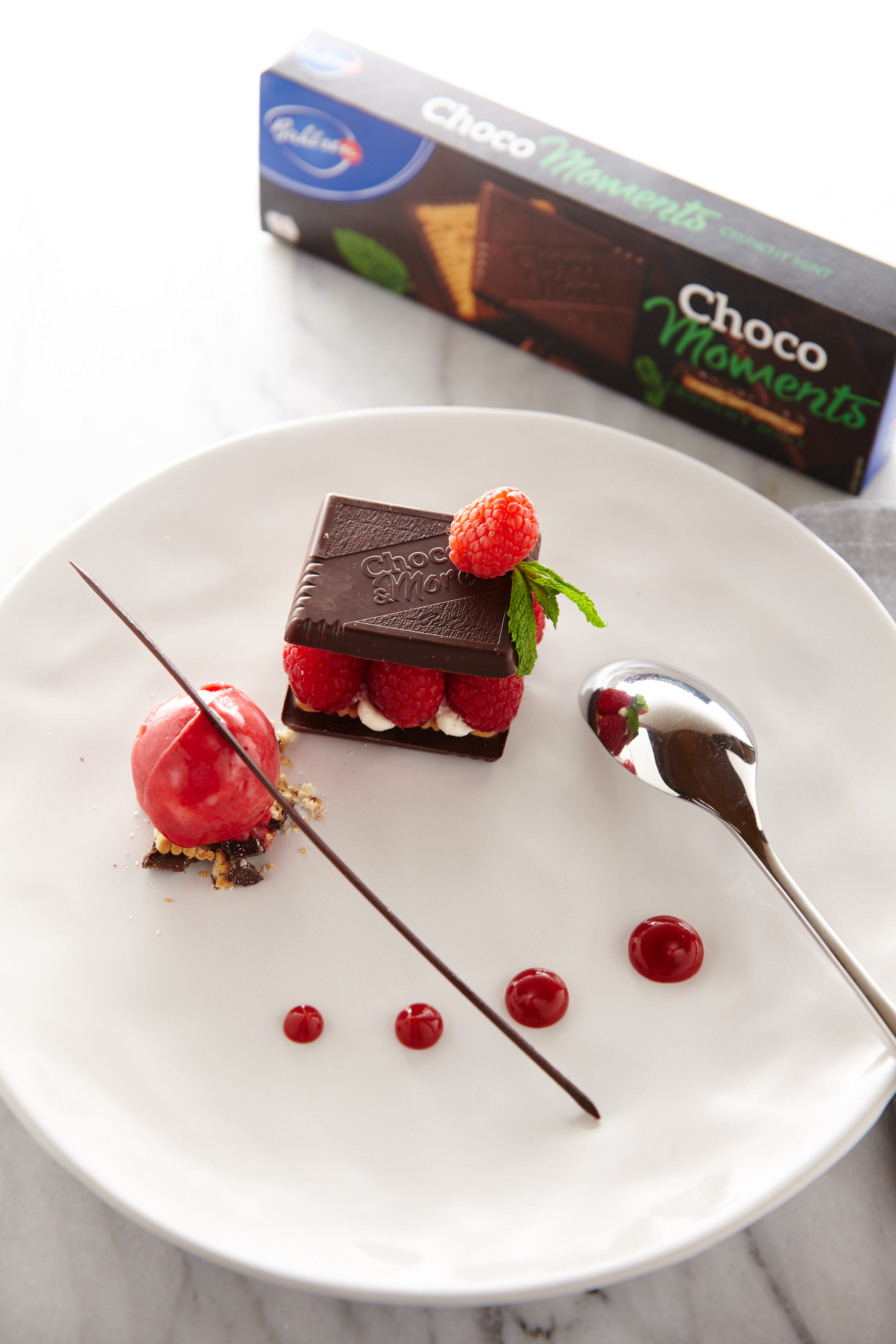 To beat this year's Blue Monday, celebrated chef, Chris Wheeler, has created a simple Mille Feuille recipe to cheer the world up. With a mouth-watering chocolate biscuit crunch and perfect raspberry cream filling, it is the perfect pick me up. Full recipe below:
45 minutes
Serves 4
Ingredients

Bahlsen dark chocolate and mint biscuits
500g raspberries
For the raspberry cream
250ml double cream
50g mascarpone
50g blitzed fresh raspberries
50g sugar
For the Chantilly cream
250ml cream
50g sugar
Vanilla essence
For the raspberry coulis
250g raspberries (blitzed or purée)
125g sugar
For the garnish
4 raspberry sorbet scoops
8 mint sprigs
Method

Make the raspberry cream by mixing together the mascarpone, sugar and raspberries. Whip the ice cream and fold into the mascarpone mixture. Refrigerate.
Meanwhile make the Chantilly by whipping together the cream, sugar and vanilla essence
For the coulis – boil the purée and in a second pan boil the sugar with a bit of water. Once boiling, place the sugar in with the purée. Boil again, remove from the heat and leave to cool.