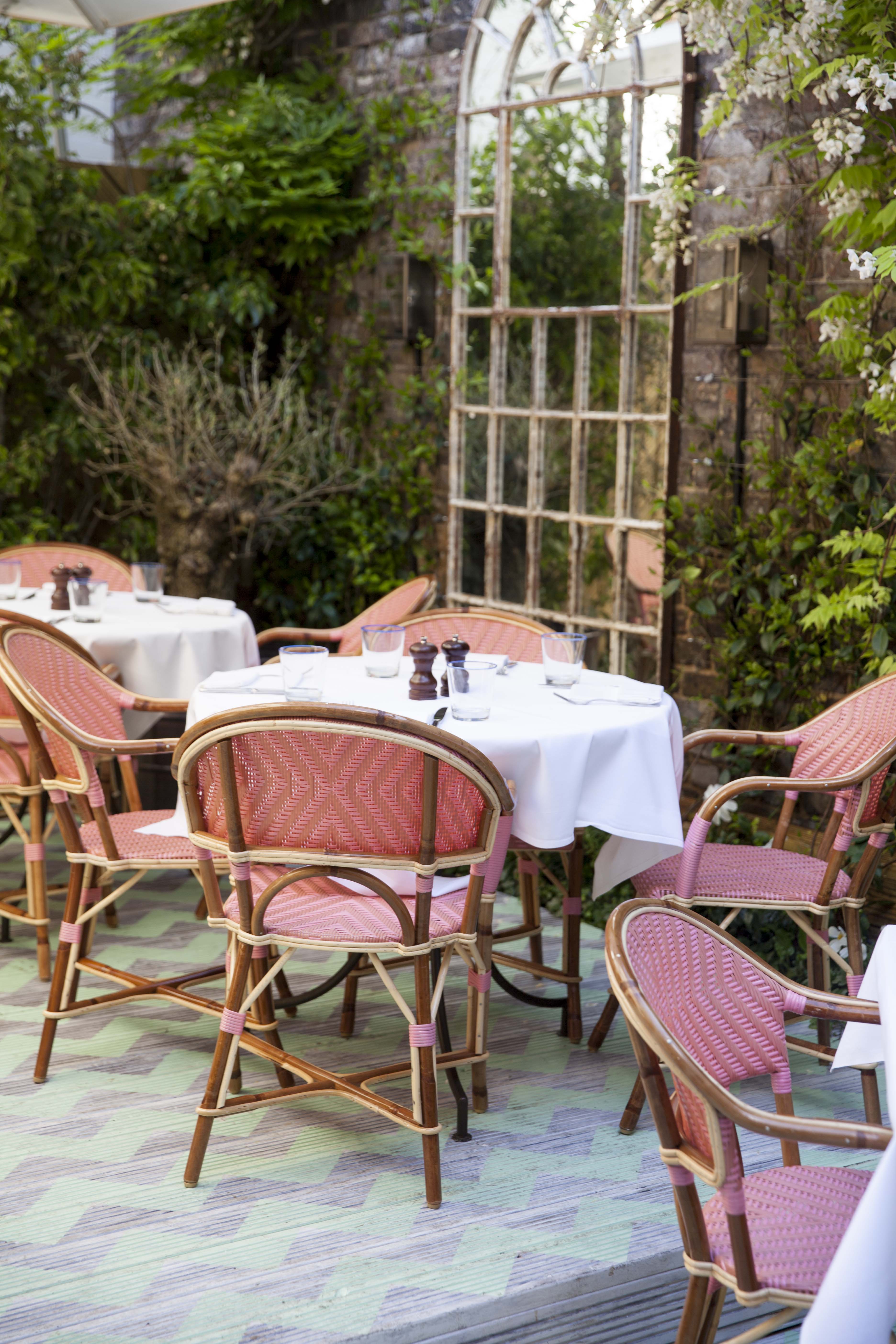 Nestled among the pastel luxury boutiques of Westbourne Grove, Chuc's stands out with its royal blue awning, which ripples in the summer breeze.
Chucs swimwear already have a popular café on Dover Street, which legendary critic AA Gill described as "not just a little Italianish caff in Mayfair; it's an enormous amount of fantasy and wishful thinking made real in miniature".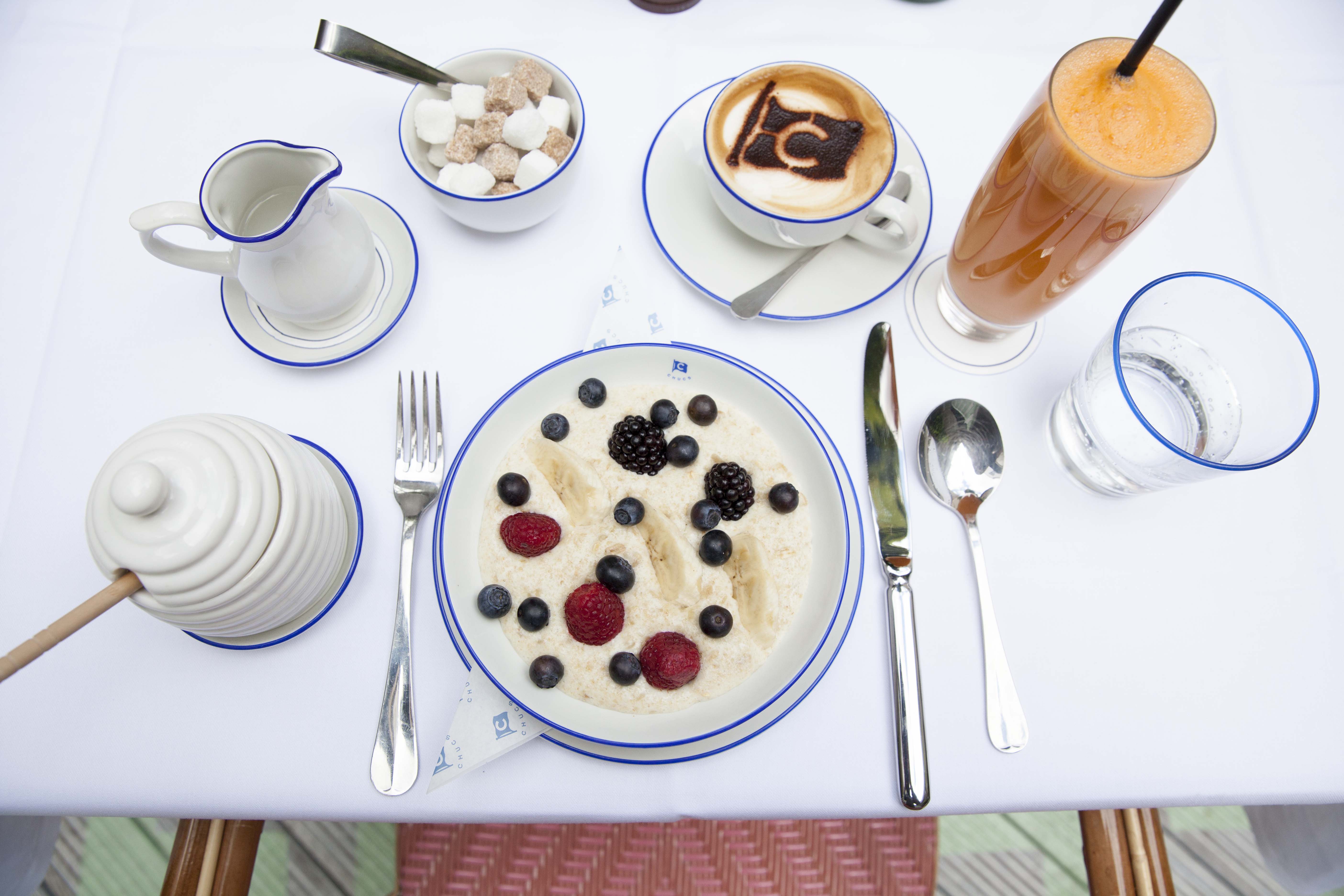 The ever-popular Peter Mikic designed Chuc's; in rich wood, bright white and vivid blue. The restaurant is across the ground floor and the company's leisure menswear collection is upstairs. Aesthetically, it has a distinct nautical theme and a quiet elegance, with framed black and white vintage photographs of beautiful people, doing beautiful things in beautiful places.
Further West, forget fantasy, in reality Chuc's most recent venture is thriving. I arrive on a sunny Tuesday, a little too late for breakfast and a little too early for lunch. The interior is reminiscent of the French Riviera with a touch of the Amalfi Coast. I have recently returned from a trip to Positano and feel a wave of nostalgia as I survey the restaurant.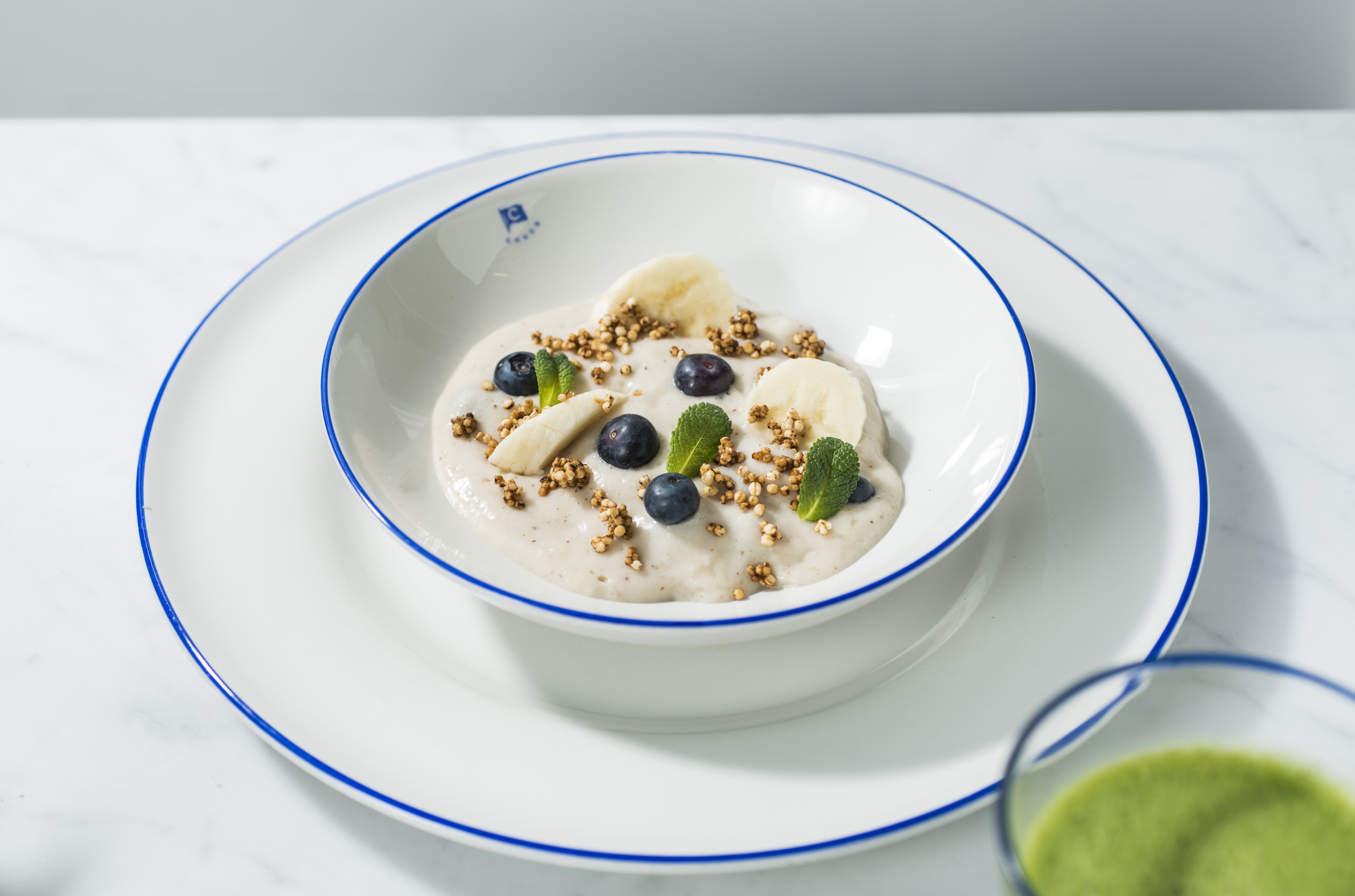 Luckily I manage to snag a corner table in the luscious sun soaked garden terrace at the rear of the restaurant. The waiter is young and beautiful like a young Gaspard Ulliel, with floppy brown hair and a mischievous smile. His uniform is charming, a traditional white formal waiters jacket with shiny gold buttons.
He takes my guest and I's drink order and returns swiftly with two delicate glass teacups and teapots brewing with amber liquid. I peruse the healthy and well thought out menu, there is a surprising number of gluten and dairy free options.
There is an extensive freshly made juices and smoothies menu. The friendly waiter suggested the 'Lady J', a fresh and fruity concoction of blueberries, cranberries, strawberries, blackberries, flax seeds and goji berries. We also sampled their signature 'Indulgence', a thick and creamy blend of 100% cocoa, coconut, banana and peanut butter.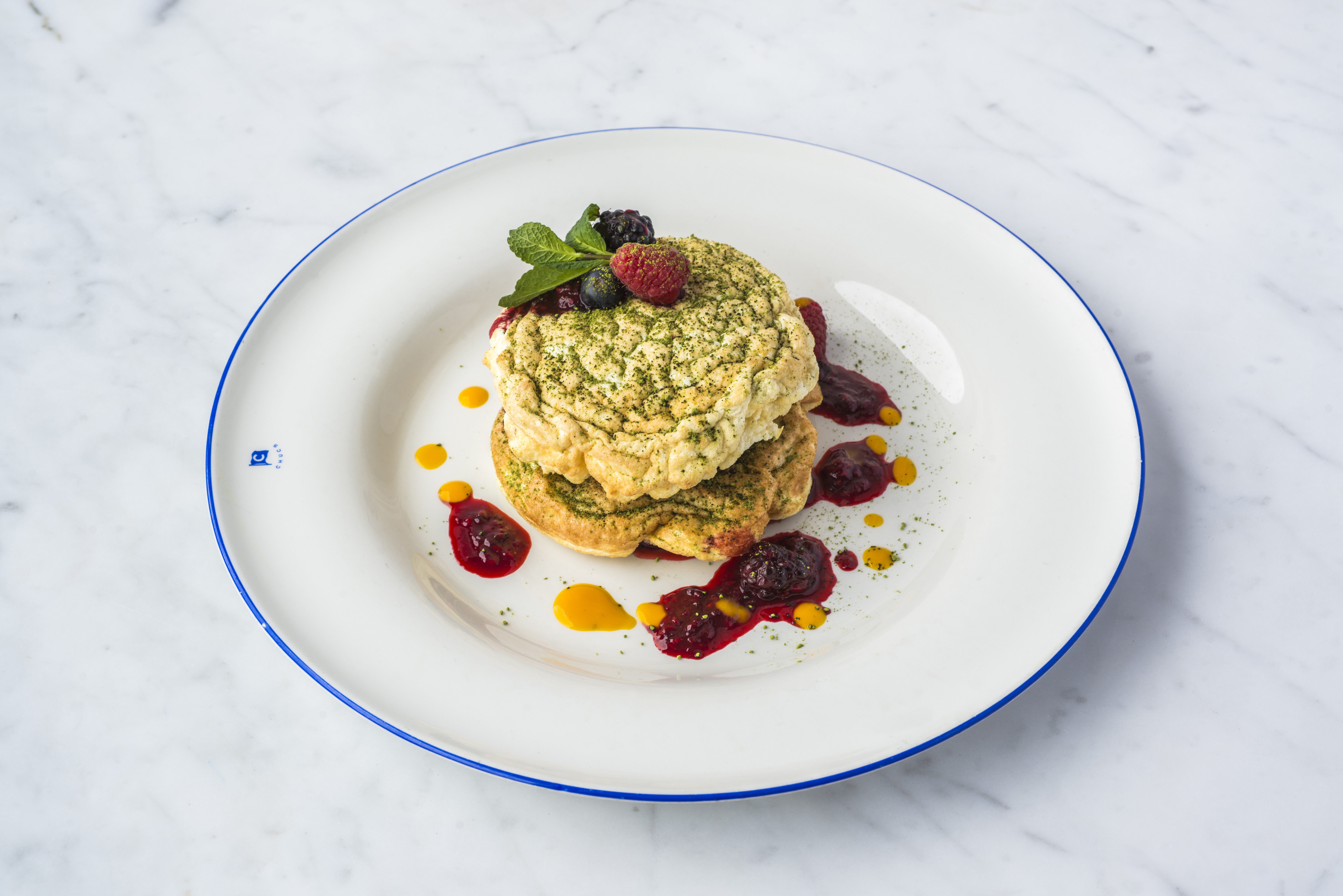 They say that when you can't decide between two great things, get both, so we did. The 'Eggs Benedict' was perfect; eggs that oozed amber yolk when cut, creamy hollandaise and a generous helping of salty ham.
However, it was the 'Chia Seeds Pot' that really tickled the taste buds. Decorated carefully and lined with fresh fruit, it was layer after layer of delight. An intoxicating pot of chia seeds with coconut, fragrant mango, banana, kiwi and matcha.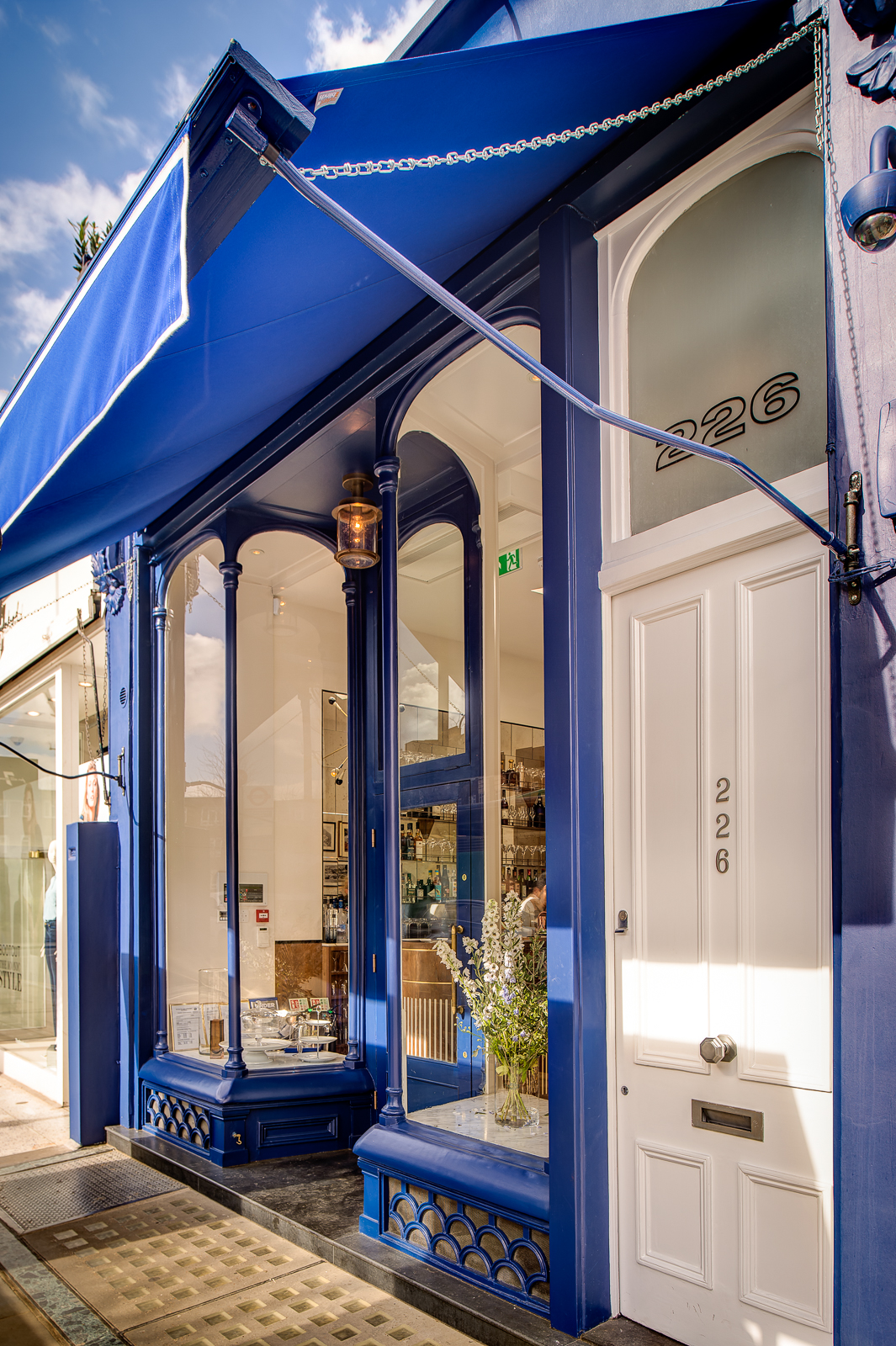 Lunchtime was now in full swing and surrounding tables in the garden had filled with diners, including; children sipping smoothies in summer dresses and shorts, yummy mummy's in yoga pants and men in well-fitted suits discussing business. Chuc's is one of the few places that makes everyone feel welcome. With a healthy and delicious menu and a setting that is reminiscent of a bygone era of restrained glamour, Chuc's Westbourne Grove is a must visit.
Chucs
226 Westbourne Grove, London W11 2RH